Seven years after the launch of its first mirrorless system – the 1 system which is now discontinued – Nikon has made a comeback on the mirrorless market with the Z6 and Z7, two full-frame cameras that inaugurate a new interchange-lens camera series and go in direct competition with the Sony A7 line-up. Just like the A7 III and A7R III, the Z6 and Z7 share the same body design but house a different sensor.
Nikon Z comparison previews:
Z6 vs Z7 – Z6 vs EOS R – Z6 vs A7 III – Z7 vs A7R III – Z6 vs A9
Z6 vs D750 – Z7 vs D850 – Z6 vs X-H1 – Z6 vs X-T3
With the exception of a few specifications, there isn't a lot that sets these two mirrorless bodies apart. They look perfectly alike and have much in common including:
an identical button layout, including a top OLED screen
new Z-mount
one XQD memory card slot
magnesium alloy body and weather sealing
electronic viewfinder with a 3,690k dot OLED panel, 60fps of refresh rate and 0.8x magnification
3.2-in tilting touch screen LCD with 2,100k dots
5-axis stabilisation up to 5EV of compensation (CIPA standard), electronic stabilisation available in video mode
Expeed 6 processor
4K video up to 30fps and 100Mbps
1080p up to 120fps with in-camera slow motion option
10-bit video via HDMI output with optional N-log gamma curve
first electronic curtain and silent shutter
EN-EL15b battery type
USB charging
mic input, headphone output, USB 3 type C, HDMI Mini Type C output and remote input
Wifi with Snapbridge and Bluetooth
---
Ethics statement: the following is based on official specifications and our hands-on experience at the Nikon press event. We were not asked to write anything about these products, nor were we provided any other compensation of any kind. All opinions we express regarding these products are our own. Within the article, there are affiliate links. If you buy something after clicking one of these links, we will receive a small commission. To know more about our ethics, you can visit our full disclosure page. Thank you!
---
1. Sensor resolution
Both cameras feature a 35mm format sensor with back-illuminated technology (BSI) which gathers more light than conventional sensors, but the resolution differs.
The Z6 features 24.5MP and a low pass filter, whereas the Z7 has almost double the resolution at 45.7 megapixels and no AA filter for extra sharpness and details rendering.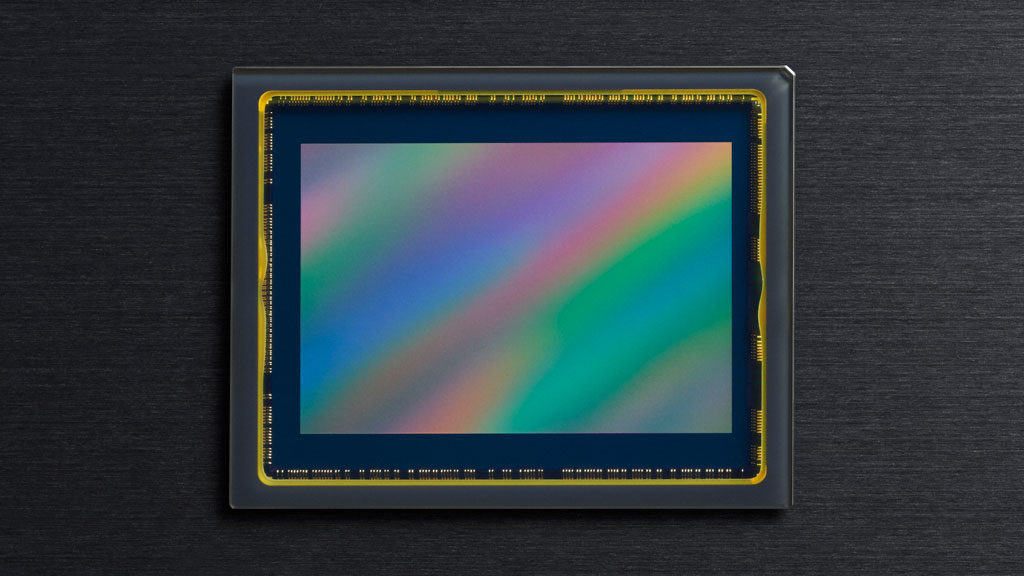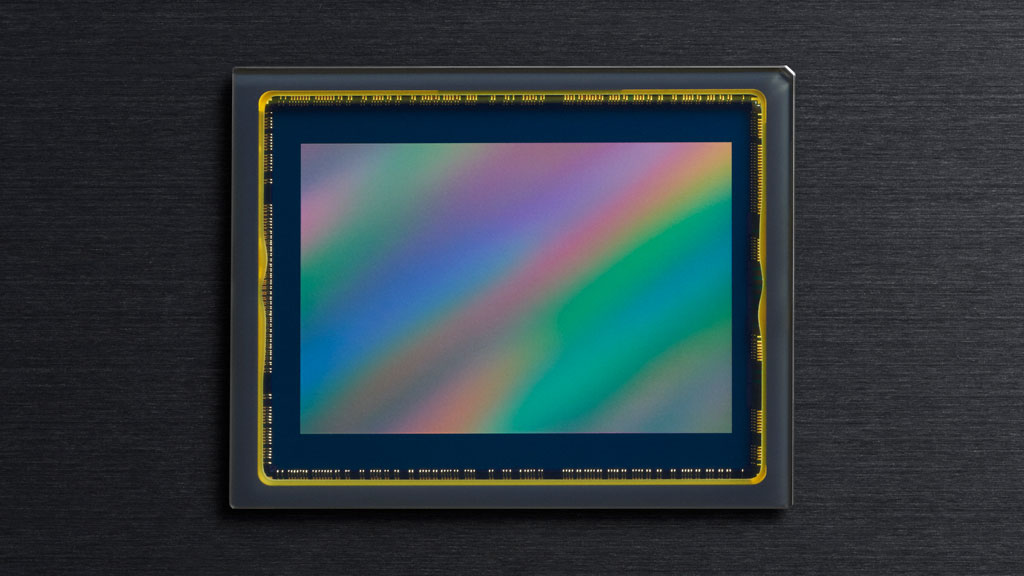 ---
2. ISO sensitivity
The lower megapixel count allows the Z6 to have higher ISO values, starting from 100 and going up to 51200. There are also extended ISO 50 and ISO 204800 values.
The Z7 starts from a native base of 64 and goes up to 25600. The pull/push values go down to ISO 32 and up to ISO 102400.
---
3. Autofocus points
The two Nikon cameras feature a hybrid autofocus system with contrast and phase detection points that cover 90% of the sensor's surface. The Z6 has 273 phase detection areas whereas the Z7 has 493 points.
Both products include a variety of settings to control the focus area in addition to the speed and reactivity of the tracking performance. Face detection is also available for video and stills.
A difference in autofocus performance was difficult to detect at the launch event. They both gave me a positive impression in terms of locking speed and reactivity, even when using Nikkor lenses via the FTZ mount adapter. Perhaps additional differences will surface once we put the two cameras side-by-side in a real world situation.
Note that the FTZ adapter will give full automation with lenses that feature AF-S and AF-I servo motors. Older AF-D lenses will support exposure control but not autofocus.
---
4. 4K video readout
Both cameras can record in 4K but the difference in sensor resolution means that the Z7 does full pixel readout in DX mode (APS-C) and line-skipping in full frame mode. For this reason you get less sharpness and more noise at high ISOs with the latter.
The Z6 on the other hand can deliver the highest quality in FX/full frame mode.
---
5. Continuous shooting speed
An advantage of the lower megapixel count is that the Z6 can shoot up to 12fps, whereas the Z7 stops at a maximum of 9fps.
Another difference concerns the buffer depth. Although Nikon hasn't given us any official data to go on, the lower resolution of the Z6 should help here as well. It's worth noting that in my limited time with the two cameras at the press event, neither impressed me in terms of buffer depth. I found that they slowed down very quickly even when shooting JPGs. Perhaps the final production models will perform better.
At their respective maximum speeds, the RAW format is only available in 12-bit. In the case of the Z7, 9fps works with AE locked on the first frame.
---
6. 8K Time-lapse
Both cameras can record video time-lapses but whereas the Z6 is capable of a maximum 4K resolution, the Z7 can deliver 8K time-lapse movies just like its DSLR counterpart, the D850. There is a catch however: the 8K video is not created in camera. Rather you need a third-party software to create the file on your computer.
---
7. Battery life
A small difference concerns the battery life, at least judging from the official specifications (CIPA standards).
The Z6 is a little more power-hungry with a rating of 310 shots per charge. The Z7 does a little better at 330 shots. Note that these figures are always more pessimistic in comparison to what you can achieve in a real-world scenario.
You can also use the older EN-EL15a/EN-EL15 types but Nikon states that the battery life is shorter in comparison to the 15B type.
Both cameras can be charged via USB and come with a dedicated battery charger.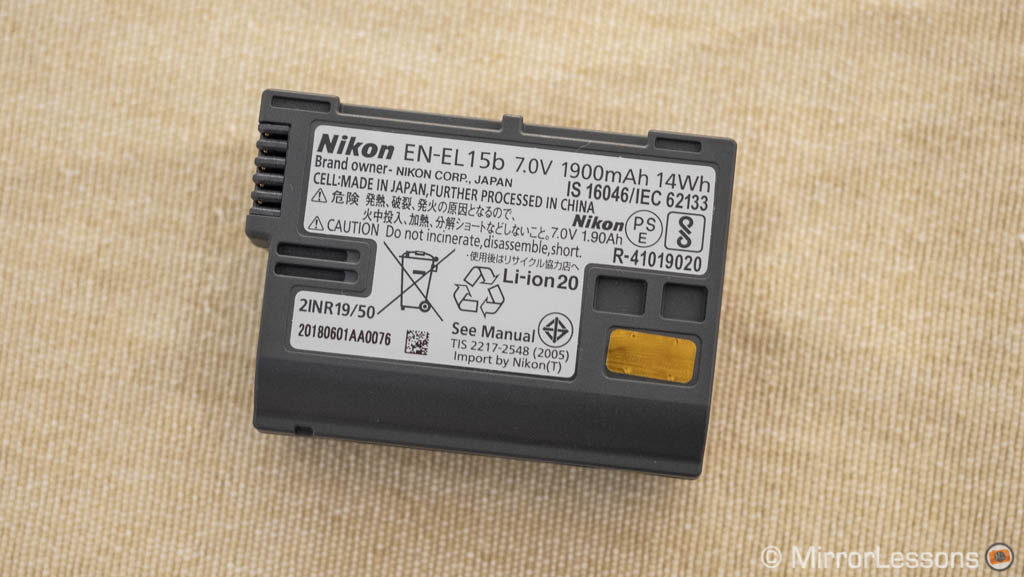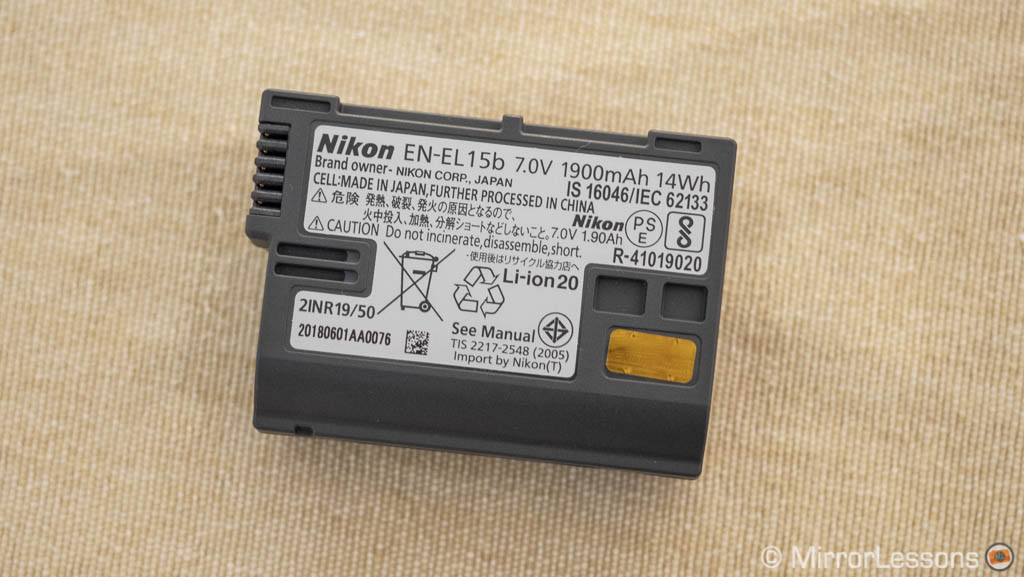 ---
8. Price
Finally we have one of the major differences between the two cameras: as you might have expected, the Z6 is less expensive and will be available at the retail price of $2000 / £2099 / €2399.
The Z7 is more expensive at $3400 / £3400 / €3900.
---
Conclusion
Nikon Z comparison previews:
Z6 vs Z7 – Z6 vs EOS R – Z6 vs A7 III – Z7 vs A7R III – Z6 vs A9
Z6 vs D750 – Z7 vs D850 – Z6 vs X-H1 – Z6 vs X-T3
In my limited time with the Z6 and Z7, I was left with the impression that both are very well-designed as far as the ergonomics are concerned. They remain reasonably compact and light by mirrorless standards, yet provide a large grip where all your fingers can rest comfortably. The button layout and build quality are exactly what you'd expect if you are coming from Nikon's DSLRs and the customisation options and menu are also the same. The viewfinder is large and crisp and touch sensitivity is very reactive.
Choosing between them comes down to a few key points for stills photographers: the price, sensor resolution and continuous shooting speeds. If you are interested in video, you should also think about whether you want the best 4K video quality in full-frame or APS-C mode, as the higher megapixel count of the Z7 penalises you if you want to use the entire width of the sensor.
More in-depth tests will reveal how much of a gap there is in terms of image quality and autofocus performance. Based on this brief summary, which one would you go for?
---
Check price of the Nikon Z6 on
Amazon | Amazon UK | B&H Photo
Check price of the Nikon Z7 on