The recently announced a6400 is the latest entry/mid-range camera in Sony's APS-C range. Unlike the a6300 and a6500, it was given a 180-degree rotating screen in a bid to attract the attention of vloggers and selfie-lovers in search of a powerful yet reasonably affordable mirrorless model.
The previous Sony model to specifically target this user-base was the a5100, which was released over four years ago in mid-2014. Camera technology has progressed by leaps and bounds since then, so it is unsurprising that we've found many differences between the two models. Are you curious to find out more? Then keep on reading!
What they have in common:
APS-C sized sensor with approximately 24MP
180 degree tiltable LCD screen with touch sensitivity and 921K dots
WiFi and NFC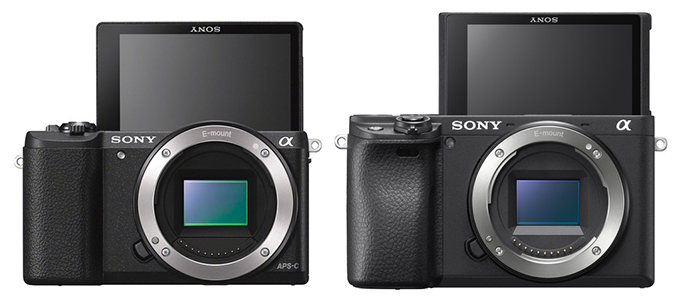 a6400 comparison previews:
a6300 vs a6400 vs a6500 – a6400 vs a5100 – a6000 vs a6400 – a6400 vs X-T20
a6400 vs A7 II – a6400 vs A7 III – a6400 vs EOS M50
---
Ethics statement: The following is based on official press releases, specifications and our direct experience with the a5000/a6000 series. Within the article, there are affiliate links. If you buy something after clicking one of these links, we will receive a small commission. To know more about our ethics, you can visit our full disclosure page. Thank you!
---
1. Design
Although the two cameras obviously belong to the same family, there are a few key differences in the design.
First is the fact that the a6400 is more rugged than the a5100 thanks to its dust and moisture resistant chassis. The new camera is also larger and heavier and enjoys a bigger grip as you can see from the measurements below:
a6400: 120 x 66.9 x 59.7 mm; 403g (with battery and SD card)
a5100: 109.6 x 62.8 x 35.7 mm; 283g (with battery and SD card)
Second, the a6400 has two dials on the top plate: a PSAM dial and a control dial to change the exposure. The only top-plate control you'll find on the a5100 is the zoom toggle that surrounds the shutter button. There are also fewer controls on the rear of the a5100.

Both come with a built-in pop-up flash but that of the a6400 is more powerful, with a guide number of 6 rather than 4. It also provides more flash modes including wireless control and high-sync speed with a compatible external flash.
Only the a6400 has a hot shoe and a microphone jack but unfortunately for the video-makers out there, neither has a headphone jack.
---
2. Updated sensor and processor
Both cameras feature an APS-C Exmor CMOS sensor with approximately 24MP but that of the a6400 is more advanced. Most significantly, it benefits from a front-end LSI which serves to enhance still and video image quality and improve the internal processing capabilities of the camera. The new camera also sports the same BIONZ X processor as the full-frame A9, A7r III and A7 III, allowing it to deliver a wider ISO range as we'll find out further on.

The a6400 offers a 14-bit RAW option whereas the a5100 does not. Neither comes with an uncompressed RAW option.
---
3. Built-in viewfinder and LCD screen
Unlike the a5100, the a6400 has made space for a built-in XGA OLED electronic viewfinder.
It is a 0.39 inch type with approximately 2359K dots of resolution, 100% field coverage and 70x magnification. Viewfinders are convenient in situations where the sun impedes your view of the LCD screen, or when you want to track a fast-moving subject.

Although both models have a touch sensitive screen that tilts up 180 degrees, only the a6400's can tilt down by approximately 45 degrees.
---
4. Autofocus system
The most significant difference between the two cameras is undoubtably their autofocus systems.
The a6400 sports the latest iteration of Sony's advanced hybrid autofocus system. It features 425 phase detection and 425 contract detection points across 84% of the frame. According to the official specifications, the camera takes just 0.02 seconds to acquire autofocus, making it the fastest autofocus system in the world at the time of writing.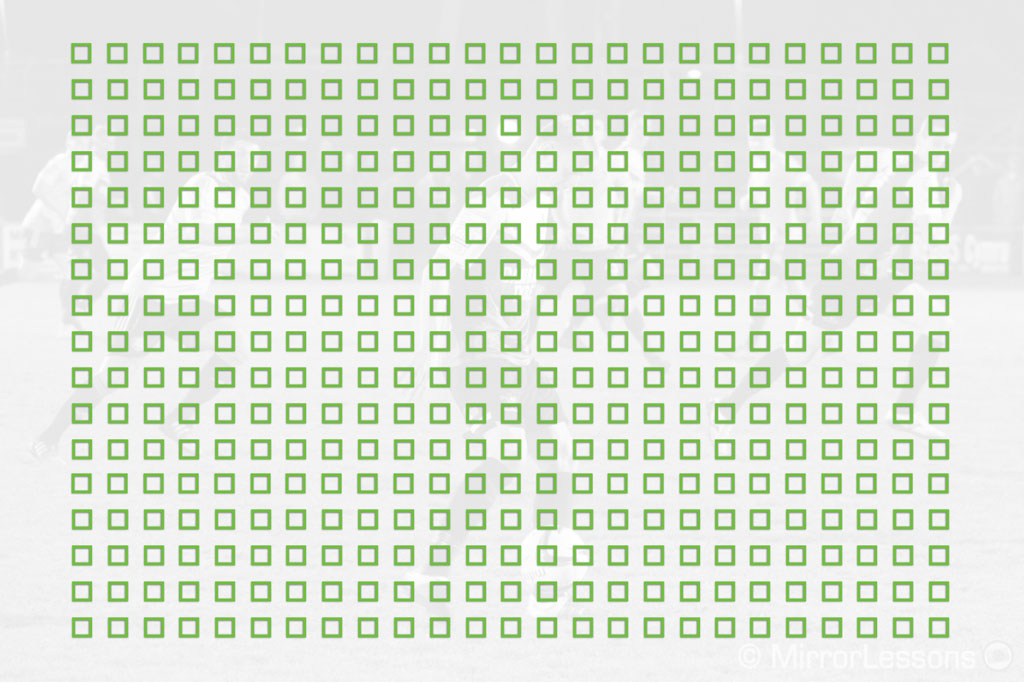 The new Enhanced Real-time Eye AF system with AI-based subject recognition supports not only portrait shooting but also animals*, which will prove very useful for wildlife photography. For people, one of three options can be specified: left eye, right eye, or auto.
Note: EyeAF for animals will come later via firmware update.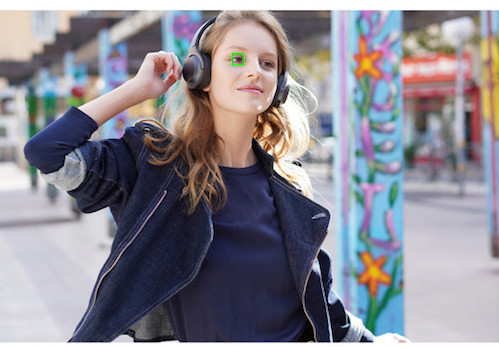 When tracking a subject, the new Real-time AF Tracking uses a newly developed subject recognition algorithm to hold onto your subject as it moves. The older version of this technology was already good, so we're very keen to see just how far Sony has pushed the envelope with the a6400.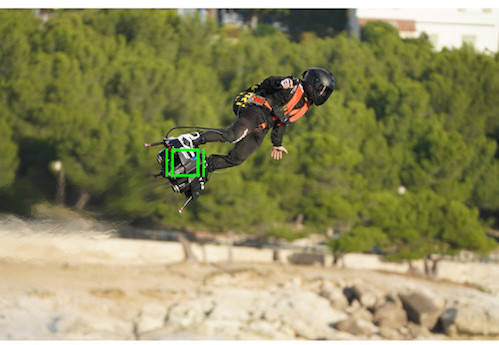 The a5100 has a very respectable hybrid autofocus system with 179 phase detection and 25 contract detection points but it cannot compete with the latest versions found on the a6300, a6400 and a6500.
---
5. ISO range
As we mentioned above, the a6400 has a wider ISO range than the a5100. Its native range is 100-32000 for both stills and video but it can also be expanded to 102400 for still shooting.
The a5100's more limited range of 100-25600 is more than enough for most situations but the added values of the a6400 are welcome nevertheless.
---
6. Video specifications
Another area where Sony has made significant strides is in the video department. Unlike the a5100 which was limited to Full HD at 60fps / 50mbps, the new a6400 offers 4K at 30fps / 100mbps with full pixel readout and no pixel binning, as well as Full HD at 120fps / 100mbps. These specifications put it on the same level as the a6300 and a6500.
Other additions you won't find on the older model include HLG support for better-looking movies, in-camera recording of slow motion (up to 5x) and quick motion (up to 60x) in Full HD, clean HDMI output, and a range of picture profiles including S-Log 2 and 3, PP1-PP10, Black level, Gamma and more. You'll also find more movie functions such as Gamma Display Assist, Proxy Recording and Audio Level Display to name a few.
---
7. Better AF for movie recording
The a6400 also promises better autofocus performance for movie recording. When shooting in 4K, the AF tracking sensitivity can be adjusted for either stable or responsive focusing, and Touch Tracking lets you initiate tracking of a moving subject by touching the rear screen.
With the a5100 and its older hybrid AF system, you are able to adjust AF tracking duration and AF drive speed for movies but it is unlikely to match the performance of the a6400.
---
8. Burst speeds and buffer
With the a5100, the maximum continuous drive speed is just 6fps whereas the a6400 can reach speeds of 11fps with the mechanical shutter or 8fps with the silent shutter. Both speeds can be used with AF/AE tracking. By reducing the speed to 8fps, you also gain access to live view (with blackouts).
The number of recordable frames in a burst is 46 RAW files or 44 RAW+JPG files with the a6400. Sony doesn't list the official rating for the a5100 but Imaging Resource found you can take an average of 25 RAW shots before the camera slows down.
---
9. Extra Features
On the a6400, you'll find a smattering of extra features that never made it to the a5100. These include:
electronic shutter for silent shooting
more creative styles such as Autumn Leaves, Night Scene, etc.
interval recording in-camera for timelapse photography
1:1 aspect ratio for social media posts
Bluetooth compatibility
---
10. Price
At the time of writing, the new a6400 is approximately double the price of the 4-year-old a5100. It will debut with the retail price of $900 / £950 (body only), $1000 / £1000 with the 16-50mm kit lens or £1300 / $1300 with the 18-135mm zoom.
---
Conclusion
a6400 comparison previews:
a6300 vs a6400 vs a6500 – a6400 vs a5100 – a6000 vs a6400 – a6400 vs X-T20
a6400 vs A7 II – a6400 vs A7 III – a6400 vs EOS M50
Comparing the specifications of the a6400 to the a5100, there is no question which is the better camera from a technological standpoint. The autofocus system and video specifications of the a6400 appear to be on par with Sony's high-end models, the build quality is superior, the burst speeds are faster, and there is the added bonus of a built-in electronic viewfinder. In short, I can't really think of a better bargain.
There are still a couple of valid reasons to choose the a5100 however. One is portability and the other is of course the price. If you're on a tight budget, choosing the older model could free up enough money for a new lens or accessory.
---
Check price of the Sony a6400 on B&H Photo