It is fair to say that one of the most popular mirrorless cameras of all time is the Sony a6000. Despite being five years old, it continues to outsell many of the more recent models including its more advanced siblings, the a6300 and a6500, and shows no sign of losing steam.
Now that the mid-range a6400 has been announced, the burning question is whether it will manage to wrest the title of "most popular mirrorless" from the a6000. But in order to make any reasonable predictions about its success, we must first look at the ways in which it outclasses the older model. Let's begin!
What they have in common:
APS-C sized sensor with approximately 24MP
1/4000s to 30s shutter speed range
maximum continuous shooting speed of 11fps
built-in electronic viewfinder
WiFi and NFC
a6400 comparison previews:
a6300 vs a6400 vs a6500 – a6400 vs a5100 – a6000 vs a6400 – a6400 vs X-T20
a6400 vs A7 II – a6400 vs A7 III – a6400 vs EOS M50
---
Ethics statement: The following is based on official press releases, specifications and our direct experience with the a6000 series. Within the article, there are affiliate links. If you buy something after clicking one of these links, we will receive a small commission. To know more about our ethics, you can visit our full disclosure page. Thank you!
---
1. Design
Let's begin by comparing the design of the a6000 and a6400. Right off the bat, we can see that the two look extremely similar, barring a few minor cosmetic differences such as the larger grip of the a6400.

The new camera is also slightly deeper and heavier as you can see from the measurements below:
a6400: 120 x 66.9 x 59.7 mm; 403g (with battery and SD card)
a6000: 120 x 66.9 x 45.1 mm; 344g (with battery and SD card)
Unfortunately the a6000 isn't weather-sealed, so if you often shoot in inclement conditions, the magnesium alloy body of the a6400, with its dust and moisture resistance, may be your best bet.
Both have a similar set of controls including PSAM and control dials on top, a control wheel on the rear, a built-in flash, a hot shoe for accessories and a number of customisable function buttons.


The lens mount of the a6400 has also been reinforced, as have the shutter release button and mode dial. Finally the a6400 features the latest iteration of Sony's menu system, which is less complex than the one found on the a6000.
---
2. Rear LCD screen and EVF
You may have noticed that I failed to mention rear LCD screens in the previous section but this is only because this topic deserve a section of its own.
The a6400's screen is more advanced than that of the a6000. It can tilt up 180 degrees for easy framing of vlogs and self portraits and can also tilt down around 45 degrees. The a6000's screen, on the other hand, stops tilting upward once it reaches 90 degrees. It's worth noting however that the solution adopted for the new camera makes the screen unusable in selfie mode if you attach an accessory to the hot-shoe.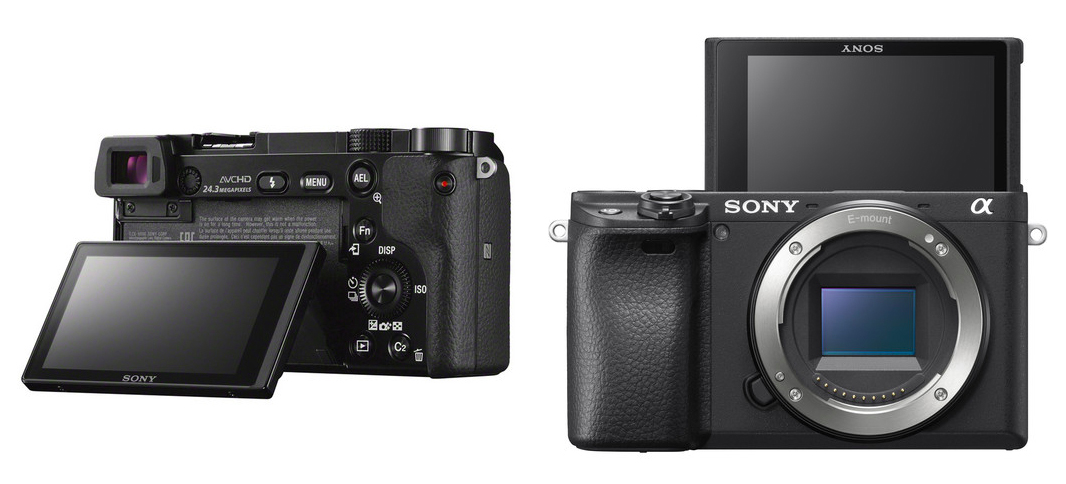 Another difference is that the a6400's screen is touch sensitive whereas the a6000's is not. You can use it to move the autofocus point and focus even when looking through the EVF.
The electronic viewfinders have similar specifications: both are 3-inch types located on the left-hand side of the body with a magnification of x70 and 100% field coverage. The main difference is the resolution, which is higher on the new camera (2359k vs 1440k dots). On the a6400, you can choose between a finder frame rate of 60fps or 120fps and you also get live view with blackouts up to 8fps.
---
3. Updated sensor and processor
Housed inside both cameras is an APS-C Exmor CMOS sensor with approximately 24MP (24.2MP for the a6400 and 24.3MP for the a6000). However that of the new camera is more powerful thanks to its front-end LSI whose job is to improve the camera's internal processing capabilities and enhance still/video quality.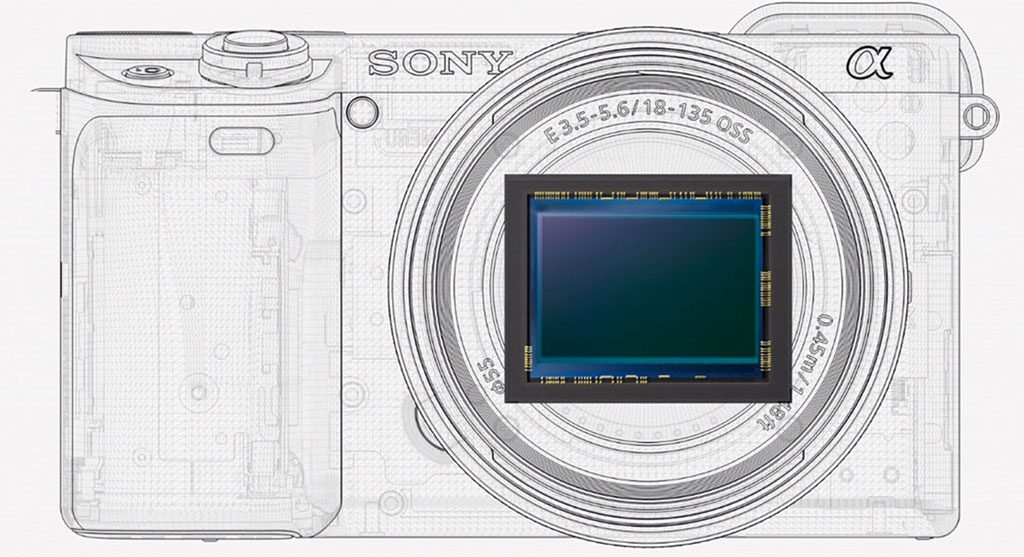 The a6400 also has the latest version of the BIONZ X processor, which allows it to deliver a wider ISO range of 100-32000 with extended values up to 102,400. The a6000 by contrast is limited to a native range of 100-25600.
Unlike the a6000, the a6400 provides 14-bit RAW output and 16-bit image processing for RAW recording, allowing for optimal adjustments to image quality in post production.
---
4. Autofocus system
The hybrid autofocus system used for the a6300 and a6500 has been updated on the a6400, delivering what Sony claims is the world's fastest autofocus acquisition time of just 0.02 seconds. The a6000's acquisition time of 0.06 seconds remains more than decent however.
The real show-stopping feature is Real-time AF Tracking that uses a newly developed subject tracking algorithm to lock onto your subject and track it more accurately as it moves across the frame. The camera uses a total of 425 phase and 425 contrast detection points across 84% of the frame, which is a big improvement over the a6000's 198 phase and 25 contrast detection points.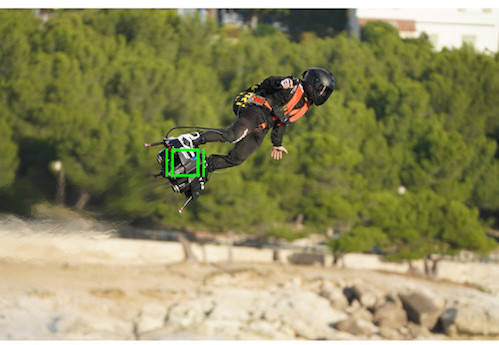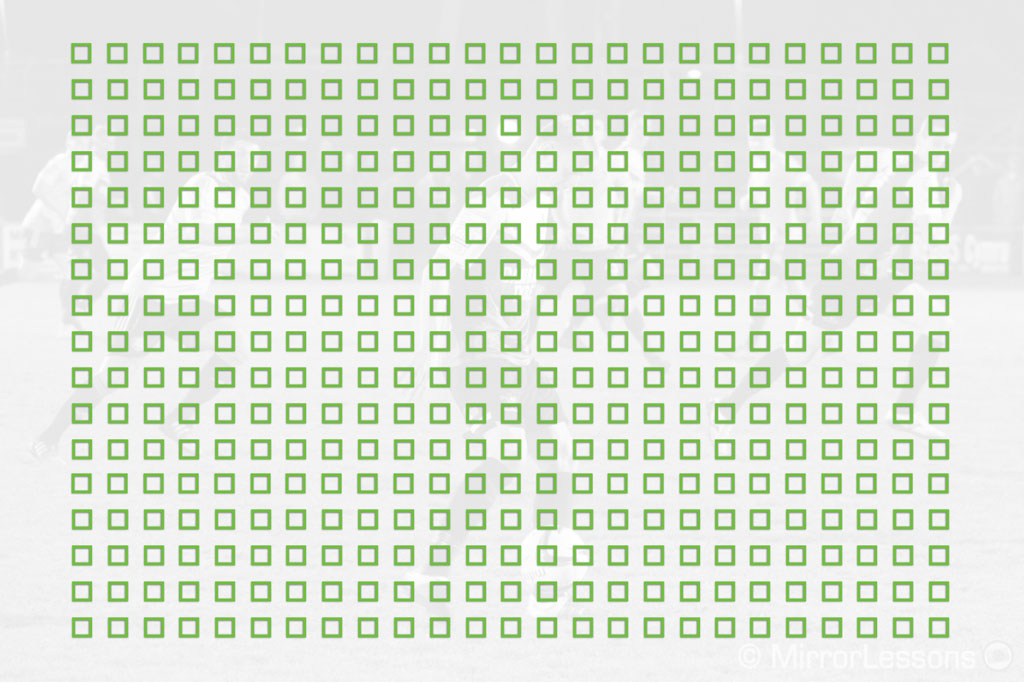 Also new is the Enhanced Real-time Eye AF system with AI-based subject recognition. It detects and focuses on the eyes of your subject when you half-press the shutter release. You can choose to prioritise the left or right eye, or simply leave it on auto. When C-AF is set, the camera maintains focus on the eyes even in difficult conditions. Even more exciting is that this option will extend to animal photography via a future firmware update.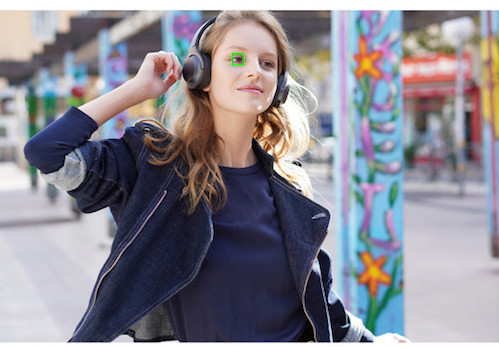 The a6000 has an Eye AF feature but it only works in S-AF. You must customise one of the buttons to access it and hold that button down as you take the shot. Because the camera has an older AF system, it is unlikely it will be as effective as the a6400's version.
The a6400 also promises better autofocus performance for movie recording. When shooting in 4K, the AF tracking sensitivity can be adjusted for either stable or responsive focusing, and Touch Tracking lets you initiate tracking of a moving subject by touching the rear screen.
With the a6000, it is possible to adjust AF tracking duration and drive speed for movies but it probably won't match the performance of the a6400.
---
5. Focal plane phase-detection for A-mount lenses
Linked to the topic of autofocus is the compatibility of A-mount lenses with the autofocus system of each camera. If you own an A-mount lens, you'll be happy to know that you can take full advantage of the a6400's 425 phase detection points and enhanced tracking/focus accuracy by attaching the LA-EA3 mount adapter.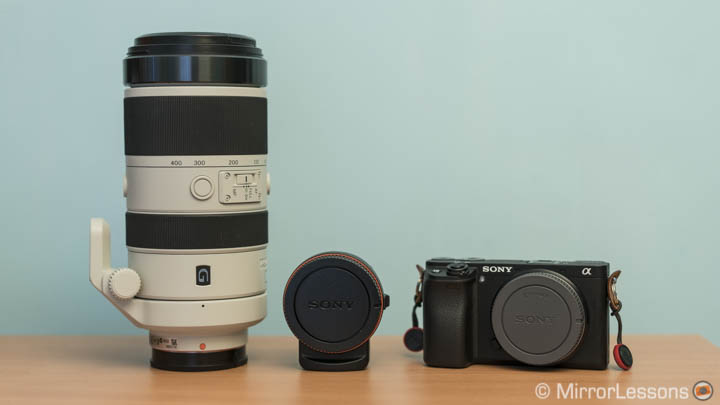 Although adapting A-mount lenses to the a6000 is possible, you cannot access the phase detection points. The only way to have phase detection AF is to attach the more expensive LA-EA4 which has built-in phase detection AF.
---
6. Video specifications
One of the bigger differences between the two models concerns their video specifications.
The new a6400 becomes the third Sony APS-C camera after the a6300 and a6500 capable of shooting and recording internal 4K video (XAVC S at 100mbps) with full pixel readout and no pixel binning in Super 35mm format. It uses the XAVC S codec for Full HD at 100Mbps and can shoot at a maximum frame rate of 120fps at this resolution, which is ideal for creating slow-motion movies.
The a6000 also uses the XAVC S codec thanks to firmware update 2.00 but it only offers a maximum of Full HD resolution at 60fps / 50Mbps.
Other video related features you'll only find on the a6400 include:
S-Log gamma recording with Gamma Display Assist
S-Gamut for a wider colour space
HLG profile for HDR productions
enhanced Zebra functionality for greater exposure control
slow motion (up to 5x) and quick motion (up to 60x) in-camera
3.5mm microphone terminal (accepts external microphones and supports XLR input with Sony's XLR adapter kit)
clean HDMI output
no video recording limit of 30 minutes (according to Jordan Drake of DPReview)
---
7. Silent shooting
Like all of the most recent Sony cameras, the a6400 includes an electronic shutter option that allows you to shoot silently in situations where discretion is paramount. It is available in continuous shooting up to 8fps with AF/AE tracking. The a6000 was one of the last models not to include a silent shutter option which is unfortunate since the shutter sound is quite loud.
---
8. Built-in intervalometer
For the first time on a Sony camera, there is a built-in intervalometer that makes it possible to shoot stills which can then be edited into a time-lapse movie on a PC using the Viewer software from the Imagine Edge desktop applications. You can choose between a set interval of 1 and 60 seconds and see a preview on-screen of how the finished movie will look.
On the a6000, the only way to have this function is to buy and download the Time-Lapse app from the Sony PlayMemories store.

---
9. Extra features
On the a6400, there are a number of extra features that will probably never will make it to the a6000 unless Sony issues a firmware update at some point. These include:
more creative styles such as Autumn Leaves, Night Scene, etc.
1:1 aspect ratio for social media posts
Bluetooth compatibility
---
10. Price
The new a6400 is set to debut with the retail price of $900 (body only), $1000 with the 16-50mm kit lens or $1300 with the 18-135mm zoom. It is quite bit more expensive than the a6000, which can currently be found for approximately $550 (body only) or $650 with the 16-50mm.
---
Conclusion
a6400 comparison previews:
a6300 vs a6400 vs a6500 – a6400 vs a5100 – a6000 vs a6400 – a6400 vs X-T20
a6400 vs A7 II – a6400 vs A7 III – a6400 vs EOS M50
As we've seen, there are quite a few ways in which the a6000 and a6400 differ, many of which could be considered deal-breakers if, for example, you often shoot sports and wildlife or are serious about taking your video-making skills to the next level. If you fall into either of these categories, I can say with confidence that the a6400 will serve your needs much better than its five-year-old sibling.
Another reason to choose the a6400 is for vlogging purposes. With the screen tilted up 180 degrees, you can easily see your face while recording – that is, unless you attach an accessory to the hot shoe such as an external microphone!
Despite its age, the a6000 remains an appealing option for those who want a reliable camera body for basic stills photography. It features a good sensor, has burst speeds that match those of today's models, and the autofocus system is decent for non-intensive action. This is probably why Sony has decided to keep it in the line-up for now – it's simply too good a deal to discontinue.
---
Check the price of the Sony a6000 on B&H Photo
Check the price of the Sony a6400 on B&H Photo