The Canon EOS M6 II and Sony a6100 were released on the same date in 2019. Both target an enthusiast audience with their APS-C sized sensors, phase detection AF systems, 4K video capabilities, and fast burst speeds.
Despite having a number of characteristics in common, there is also an equal number of ways in which these two models differ. Let's take a look at them now!
---
What they have in common:
APS-C sized sensor
no weather sealing
phase detection autofocus system
touch sensitive LCD that tilts up 180 degrees
4K / 30fps and Full HD / 120fps
time-lapse function
3.5mm microphone input
silent / electronic shutter
built-in pop-up flash
Additional coverage:

EOS M6 vs M6 II – EOS M6 II vs M5 – EOS M6 II vs M50 –
EOS M6 II vs A6100 – A6100 vs X-T30 – A6000 vs A6100 –
A6100 vs A6400 vs A6600 – A6100 vs A6300
---
Ethics statement: The information found in this article is based on official specifications and press releases. We were not asked to write anything about these cameras, nor were we provided any compensation of any kind. Within the article, there are affiliate links. If you decided to buy something after clicking the link, we will receive a small commission. To know more about our ethics, you can visit our full disclosure page. Thank you!

---
1. Build and design
The two cameras are fairly similar in length and depth but the M6 II is a little taller while the a6100 is lighter. Both have a fairly substantial grip out front.
M6 II: 119.6 x 70.0 x 49.2 mm | 408g
a6100: 120.0 x 66.9 x 49.9mm | 396g
Although both sport a 3-inch touch sensitive LCD monitor that tilts up 180 degrees, that of the Sony can tilt down a bit further (74 vs 45 degrees). That said, it offers slightly less resolution (921k vs 1040k dots).


The two cameras have a fairly similar array of controls and features including a control wheel on the rear, a number of customisable function buttons, a pop-up flash, a dedicated movie record button, a control dial on top, a hot shoe for accessories and a mode dial. However only the Canon has an AF/MF switch on the rear.




Neither camera has any sort of weather sealing.
---
2. Electronic viewfinder
One significant advantage the a6100 has over the Canon model is the built-in electronic viewfinder located on the left-hand side of the camera. Being a 0.39 inch type, it isn't as big as other EVFs on the market but it has a decent magnification of 0.7x, a resolution of 1440k dots, 100% field coverage and a 23mm eye-point.
The M6 II has a hot shoe to which you can attach an external EVF such as the EVF-DC2 but this will set you back an extra $200 US. It does have more resolution however (2,359k dots).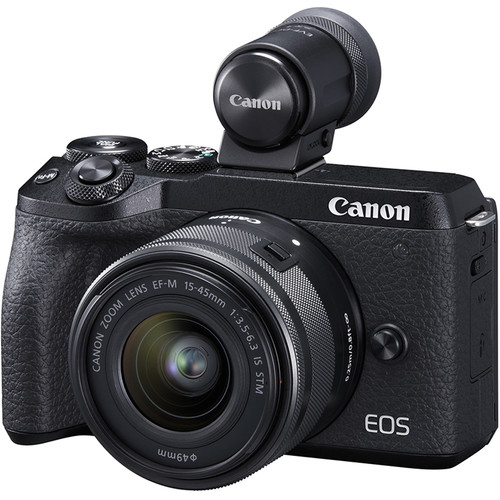 ---
3. Sensor
Both cameras house an APS-C sized sensor but the Canon's is slightly smaller and has more resolution (32.5MP vs 24.2MP). The A6100's sensor benefits from a front-end LSI chip that increases the processing capabilities.
Both cameras offer 14-bit RAW support (called C-RAW on the Canon).


The Sony has a wider sensitivity range of ISO 100 – 32000 versus 100 – 25600 on the Canon. Both can be expanded up to 51200 for stills. In video mode, the native range remains the same on the a6100 but shrinks to 100 – 12800 on the Canon (although there is a 25600 expanded value).
---
4. Autofocus
Each camera sports its respective brand's hybrid autofocus system and in our experience, both work extremely well for moving subjects.
The Canon uses Dual Pixel CMOS AF with a maximum of 143 or 99 points, up to 5481 AF positions and up to 88 x 100% coverage depending on the lens used. It boasts an excellent AF working range of EV -5 to 18 (with an f/1.4 lens) and benefits from Face and Eye detection in all modes, no matter which settings you select.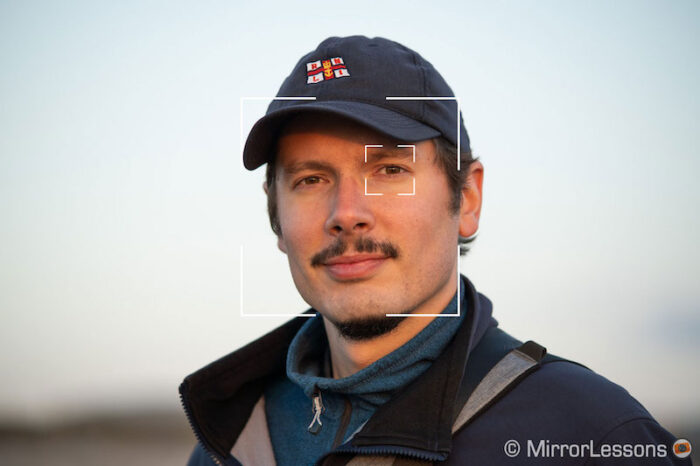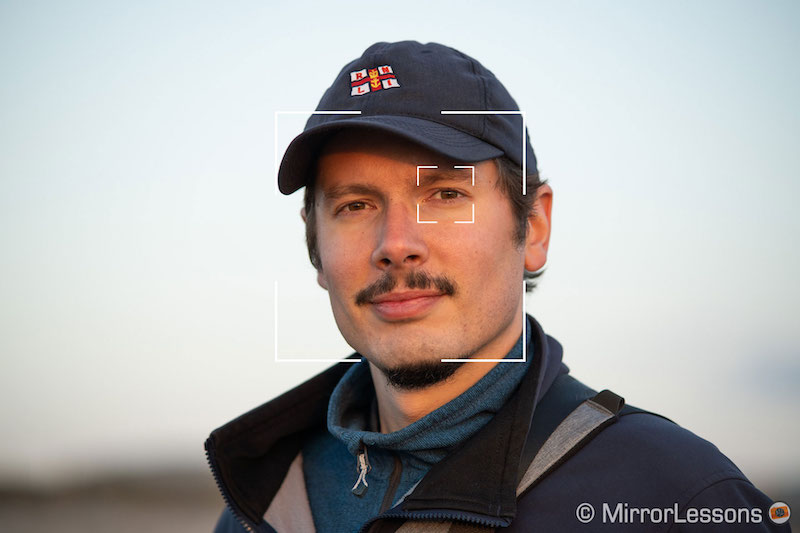 The A6100 has 425 phase and contrast detection points that cover 84% of the sensor's surface. It benefits from Real Time Tracking, where the camera uses AI and machine learning technology to analyse the subject, as well as Real Time Eye AF which is effective for both humans and animals. It has an excellent focus acquisition time of just 0.02s and an AF working range of EV -2 to 20 with an f/2 lens.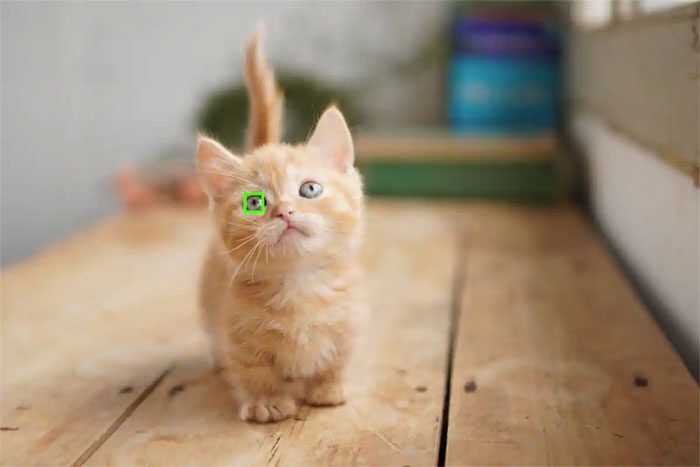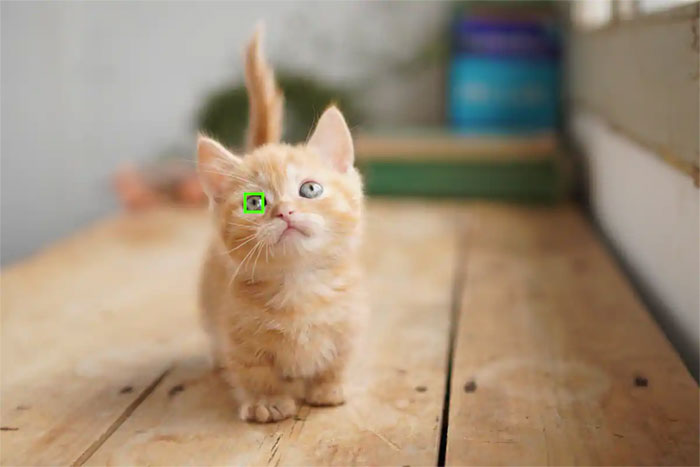 These hybrid AF systems also work when shooting 4K video.
---
5. Video
Overall there aren't many differences in the video department. Both can shoot in 4K resolution up to 25fps without cropping the frame. The A6100 applies a slight 1.2x crop at 30fps.
Both cameras allow you to use phase detection autofocus while recording, which means that the AF is fast and reliable even with moving subjects.
The Sony offers full pixel readout and downscales from the equivalent of 6K resolution to obtain the information needed for 4K. It also has a high bit rate of 100Mbps. Sadly it lacks the picture profiles and S-Log shooting found on other Sony cameras.
Both cameras offer Full HD up to 120fps but unlike the Sony camera, this produces a crop on the Canon and causes the footage to lose both sound and autofocus. On the A6100, you can either choose to record at 120fps in normal mode or use the S&Q mode where the footage is conformed in camera to produce a slow motion result.
---
6. Continuous shooting speeds
The EOS M6 II is the faster camera, offering 14fps continuous shooting with continuous autofocus for up to 54 frames in JPEG, 23 frames in RAW or 36 frames in C-RAW. It also come with a new RAW Burst mode at 30fps, along with a Pre-Burst mode that captures images before you fully depress the shutter button. Both work with C-AF enabled.
The a6100 isn't quite as fast, managing speeds up to 11fps with continuous AF for up to 76 frames in JPEG or 33 frames in RAW. It can maintain a live view of the scene (with short blackouts) up to 8fps whereas at 11fps, it shows you the last image taken.
Another difference is that the Canon accepts an UHS-II memory card whereas the Sony only works with UHS-I cards.
---
7. Shutter speeds
Both cameras have a mechanical shutter speed range of 30 seconds to 1/4000s. By activating the electronic shutter however, the Canon's maximum shutter speed rises to 1/16000 whereas the Sony's stays the same. Be aware that with the electronic shutter activated, rolling shutter and banding can occur in certain conditions.
The Sony also comes with an electronic front curtain shutter option which helps to eliminate camera shake (or "shutter shock") originating from the shutter mechanism.
---
8. Image stabilisation
Neither camera offers on-sensor image stabilisation in the traditional sense but the Canon does feature something called Dual Sensing IS, which is a combination of lens and software stabilisation. With it enabled, you can suppress a wide range of vibrations. However it only works with the following optics:
EF-M 15-45mm f/3.5-6.3 IS STM
EF-M 18-150mm f/3.5-6.3 IS STM
EF-M 55-200mm f/4.5-6.3 IS STM
---
9. Battery life
The Sony has a marginally better battery life than the Canon despite using the old NP-FW50 pack. It can take an average of 380 shots with the EVF or 420 with the rear LCD. The Canon is more limited, offering 305 shots in normal mode or 410 shots in Eco mode.

Both cameras can be charged over USB. Note that the Canon uses the more recent USB Type C port whereas the Sony uses the older Micro USB terminal.
---
10. Price
The current retail price of the Canon is $849 US for the body alone or $1099 US with the 15-45mm kit lens. The Sony debuts at the more affordable price of $748 US for the body or $848 US if you include the 16-50mm kit lens.
---
Conclusion
On paper, the EOS M6 II and a6100 appear to be equally matched in most areas. The Canon may have a little more sensor resolution and better burst speeds while the Sony has the advantage of a built-in viewfinder, but overall, there isn't much that separates these two mirrorless models.
The biggest difference is that the Sony is around $100 less expensive than the Canon if you consider the body on its own or $250 less expensive with the kit lens. I wouldn't be surprised if this price gap were enough to push most budget conscious users in the direction of the Sony model.
---
Check price of the Canon EOS M50 on B&H Photo
Check price of the Canon EOS M6 II on B&H Photo
---