The EOS M6 mark II is the most recent model in Canon's range of compact mirrorless cameras with an APS-C sized sensor. It blends features from both the previous flagship model, the EOS M5, and its official predecessor, the EOS M6.
In this comparison preview, we're going to be looking at all the main ways in which it compares to the original M6!
What they have in common:
EOS M mount
no weather sealing
no built-in viewfinder (optional electronic viewfinder available to buy separately)
3-inch 1040k dot touch sensitive LCD monitor that tilts 180 degrees up and 45 degrees down
Dual Pixel CMOS AF
30s – 1/4000s mechanical shutter range
built-in pop-up flash
Additional coverage:

EOS M6 vs M6 II – EOS M6 II vs M5 – EOS M6 II vs M50 –
EOS M6 II vs A6100
---
Ethics statement: The information found in this article is based on official specifications and press releases. We were not asked to write anything about these cameras, nor were we provided any compensation of any kind. Within the article, there are affiliate links. If you decided to buy something after clicking the link, we will receive a small commission. To know more about our ethics, you can visit our full disclosure page. Thank you!

---
1. Sensor and processor
Let's begin with a couple of the most significant updates: the sensor and processor.


The new EOS M6 II sports the highest resolution APS-C sensor on the market with an impressive 32.5MP. The original M6, with its 24.2MP sensor, offers the same resolution as many other current crop sensor cameras from Canon's competitors.
Combined with the new DIGIC 8 processor, the M6 II boasts improved low-light shooting, with an extended ISO value of 51200 in addition to its native range of 100 to 25600.
The M6 is equipped with the same native range but lacks the extended value. It uses the older DIGIC 7 processor which isn't as powerful.
---
2. Build quality
Although the appearance of the two cameras is quite similar, the new model features a handful updates that make it more user-friendly.
In addition to having a deeper grip than the M6, it is also slightly larger and heavier:
M6: 112 x 68 x 44.5mm | 390g
M6 II: 119.6 x 70 x 49.2mm | 408g
The exposure compensation button on the M6 has been replaced by the Dial Function button of the M5 and a new AF/MF switch with an AF-On button in the middle can now be found on the rear.




Unfortunately the M6 II didn't inherit the built-in viewfinder of the M5 but as with the M6, you can still attach an external viewfinder to the hot shoe. Both offer the same 1040k dot touch sensitive LCD monitor which can be tilted up 180 degrees and down 45 degrees.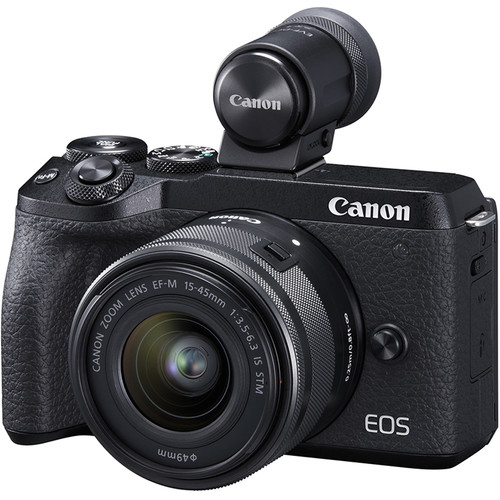 The M6 II's interface includes a USB 3.0 port with Type-C connector whereas the previous model relies on a Micro USB 2.0 connector. Both have a 3.5mm microphone jack but no headphone output.
---
3. Autofocus
Despite both cameras being equipped with Canon's much-loved Dual Pixel CMOS AF system, the M6 II boasts a more advanced version that should make it an excellent companion for sports and wildlife.
First of all, the M6 II has more automatic AF areas – 143 vs 49 to be precise – and offers up to 5481 autofocus positions across the frame. It includes an additional Spot AF mode for more precise focusing, as well as customisable movie Servo AF speed. The autofocus coverage is also better (88×100% vs 80×80%), as is the focusing brightness range (EV -5 to 18 vs EV -1 to 18).
Whereas the M6 only had face detection, the M6 II boasts both face and eye detection. It is effective for stills in both single shot and burst shooting modes with tracking, as well as movie shooting.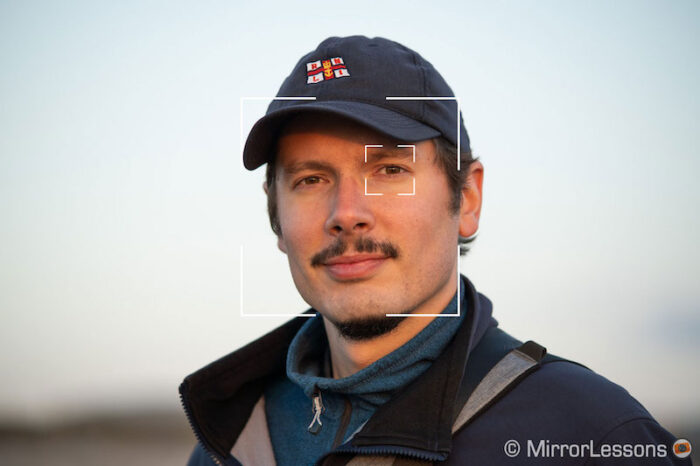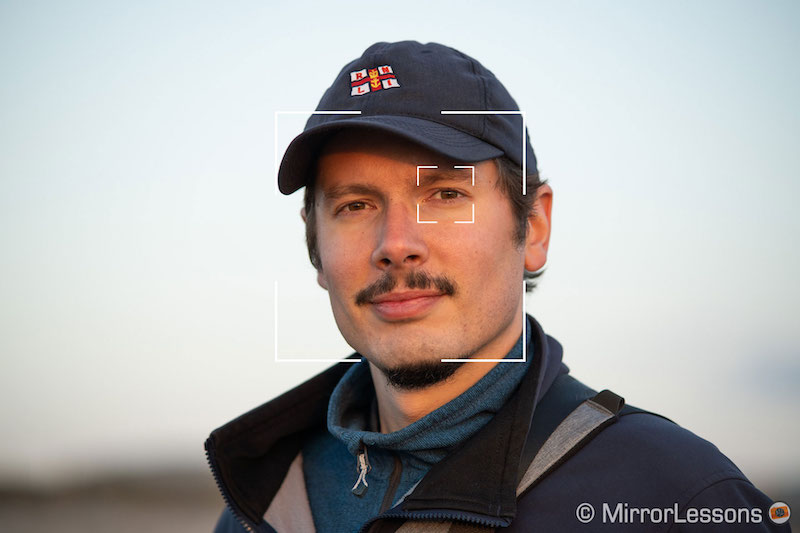 ---
4. Continuous shooting speeds
Speaking of continuous shooting speeds, it's worth pointing out that the M6 II is a much faster camera than its predecessor, capable of shooting at speeds up to 14fps with AF tracking. By comparison, the M6 was only able to manage 7fps with AF tracking or 9fps with fixed AF.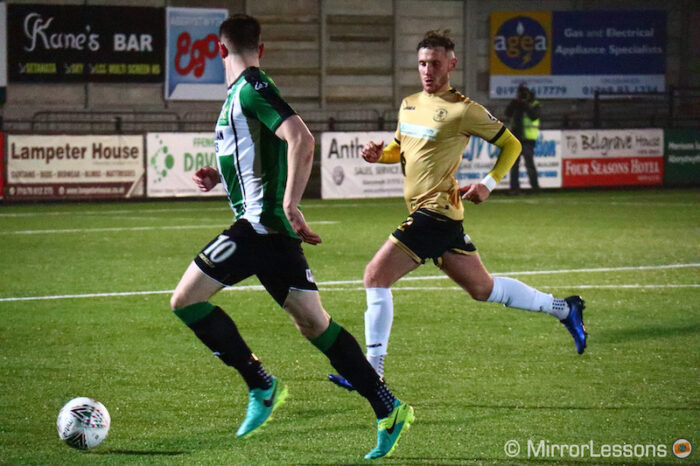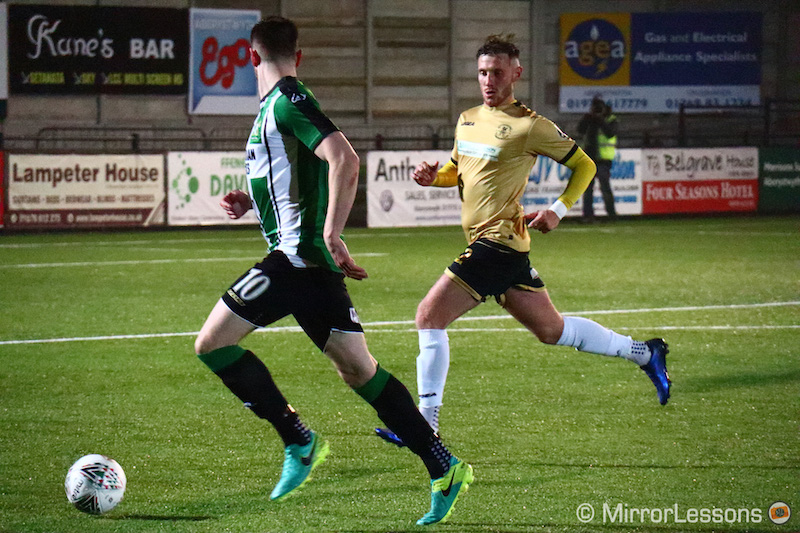 The new camera also supports UHS-II memory cards which should improve the buffer performance.
---
5. Electronic shutter
Electronic shutters are commonplace on most of today's modern mirrorless cameras so it is encouraging to see the M6 II receive this update. With the e-shutter activated, it can shoot at speeds up to 1/16000s.
The e-shutter also enables the new 30fps 18MB RAW Burst mode with continuous focusing, which will prove helpful when trying to capture spontaneous moments.
---
6. Video
The M6 II also brings some big and somewhat surprising updates to the video department. Unlike the M6, which was limited to Full HD at up to 60fps, the new camera is capable of shooting 4K video at 25 or 30fps and Full HD up to 120fps. There are also two new 4K modes: time-lapse and 4K frame-grab.
Also interesting is the lack of a crop in 4K – an issue that has plagued all of Canon's 4K capable cameras up until now.
Dual Pixel CMOS AF works in video mode on both cameras, but only the M6 II enables face and eye detection while recording video.
---
7. Connectivity
While both cameras continue to offer WiFi connectivity, the M6 II has dispensed with the M6's NFC technology in favour of Bluetooth connectivity. It allows you to share images and movies via the Canon Camera Connect app, perform remote shooting, and automatically sync images to your smart device.
---
8. Battery life
Although both cameras utilise the same LP-E17 battery, the M6 II allows you to take more shots on a single charge than the M6 (305 vs 295) – a surprising fact given that the M6 II is the more power-hungry model.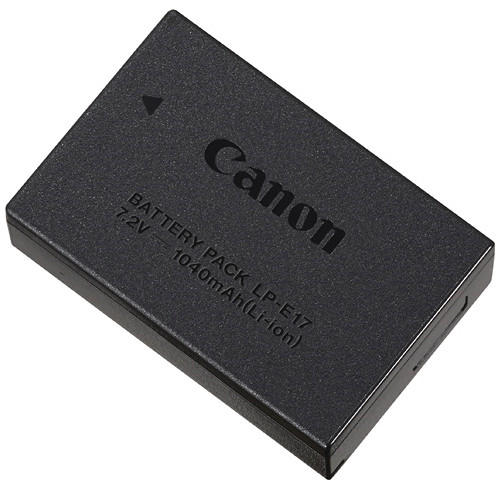 Only the M6 II can be charged over USB. To charge the M6 battery, you must pop it inside the folding plug charger that comes with the camera.
---
9. Extra features
There are a couple of extra features on the new camera that don't really belong anywhere else.
One is focus bracketing which allows you to take a series of shots with different focus points. These shots can then be assembled in post production to create a final image with a deeper depth of field.
Second is the Creative Assist mode which helps newcomers to photography adjust important settings such as brightness, contrast, and saturation before taking a shot.
---
10. Price
The M6 II is expected to hit the market with a retail price of approximately $849 US (body only) or $1099 US with the 15-45mm kit lens. The M6 can currently be found for around $579 US (body only) or $699 US with the same kit lens.
---
Conclusion
We can see very clearly from the specifications just how substantial an update the M6 II is compared to its two year old predecessor. It offers everything you could ever want from a modern mirrorless camera: a great sensor, fast burst speeds, an advanced autofocus system, 4K video capabilities, an electronic shutter and much more.
If you are eager to keep up-to-date with the latest mirrorless technology and prefer Canon to all other brands, the M6 II is by far the best choice. If you are a beginner, on the other hand, and would be happy with a straightforward camera that offers good image quality and performance at a reasonable price, the M6 is still a worthy contender.
The only glaring omission on both models is, of course, the built-in electronic viewfinder but there is always the option to purchase the external EVF-DC2 if the LCD screen isn't enough for your needs.
Reminder: the links below are affiliate links. If you decided to buy something after clicking the link, we will receive a small commission.
Check price of the Canon EOS M6 on B&H Photo
Check price of the Canon EOS M6 II on B&H Photo
---
Best Canon M50 lenses
Looking for a lens to use with your Canon M6 or M6 II? Head over to our complete guide about the best lenses available for the Eos M series. All the product listed have been tested by us personally.