Just over a year ago, Canon released the EOS M50. Many people in the industry considered it something of an oddity because, despite offering numerous advanced features not found on the flagship M5, it was categorised as a mid-range model.
Today the true successor to the M5 was announced – the EOS M6 II – so it feels appropriate to ask the question: just how much better is this new model compared to the M50? Let's find out!
---
What they have in common:
EOS EF-M mount
no weather sealing
CRAW image format
100 – 25600 ISO range with 51200 extended value
Dual Pixel CMOS AF
built-in pop-up flash
Additional coverage:

EOS M6 vs M6 II – EOS M6 II vs M5 – EOS M6 II vs M50 –
EOS M6 II vs A6100
---
Ethics statement: The information found in this article is based on official specifications and press releases. We were not asked to write anything about these cameras, nor were we provided any compensation of any kind. Within the article, there are affiliate links. If you decided to buy something after clicking the link, we will receive a small commission. To know more about our ethics, you can visit our full disclosure page. Thank you!

---
1. Sensor
At the heart of every camera is a sensor and this is where our first difference lies.


Inside the EOS M6 II is a new 32.5MP APS-C sensor whose resolution is higher than that of the M50 (24.1MP). The difference isn't likely to be enormous but that extra resolution could come in handy for cropping in post production. They share the same DIGIC 8 processor.
Both cameras have a native ISO range of 100 to 25600 and an extended value of 51200. What's more, they both offer the CR3 Raw format, which has an updated compression option called C-Raw.
---
2. Electronic viewfinder
Most modern mirrorless cameras are equipped with a built-in electronic viewfinder, which is why you might find it strange that the M6 II, with all its high-end features, doesn't have one. If you want to use an EVF on the M6 II, your only option is to attach the external EVF-DC2.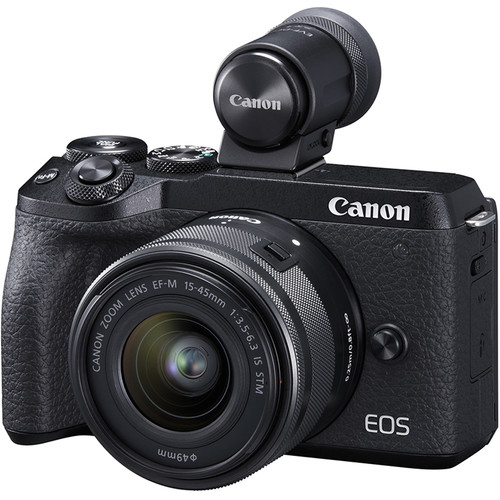 Happily the M50 does have a built-in viewfinder. It is a 0.39-type OLED finder with approximately 2360k dots of resolution, 100% coverage and a 22mm eye-point.
---
3. LCD monitor
Both cameras are equipped with a 3-inch touch sensitive LCD screen boasting 1040k dots of resolution.
The main difference concerns their respective tilting mechanisms. Whereas the M6 II's tilts down 45 degrees and up 180 degrees, the M50's is a vari-angle type that flips out and rotates in all directions.
---
4. Build and design
The absence of an electronic viewfinder aside, there are a few other physical differences that set the two cameras apart.
First of all, the M50 is a little larger than the M6 II, mostly due to the protrusion on top that houses the viewfinder. The M6 II is slightly heavier however.
M50: 116.3 x 88.1 x 58.7mm | 387g
M6 II: 119.6 x 70 x 49.2mm | 408g
On the rear, you'll find a brand new AF/MF switch with an AF-On button at the centre on the M6 II.


There is a pop-up flash on both cameras but that of the M50 is located on top of the viewfinder whereas the M6 II's is located on the left.


Whereas the M50 has an older Micro USB connector, the M6 II includes a USB 2.0 port with Type-C connector. Both come with a pop-up flash and a 3.5mm microphone jack but no headphone jack.
---
5. Autofocus
Canon's excellent Dual Pixel CMOS AF system has trickled down to both cameras but the M6 II's version is a little more advanced.
Although they both offer 143 or 99 AF points (depending on the lens mounted), only the M6 II sports up to 5481 autofocus positions across the frame. The coverage is the same: 88 x 100% with the 18-150mm, 28mm macro and 55-200mm or 80 x 80% with all other lenses.
The focusing brightness range is better on the new model (EV -5 to 18 vs EV -2 to 18) and it is the only one to have a Spot AF mode for more precise focusing.
Both cameras offer eye detection in One Shot AF mode, but the M6 II goes a step further by enabling eye detection when tracking a subject during a burst or when recording movies.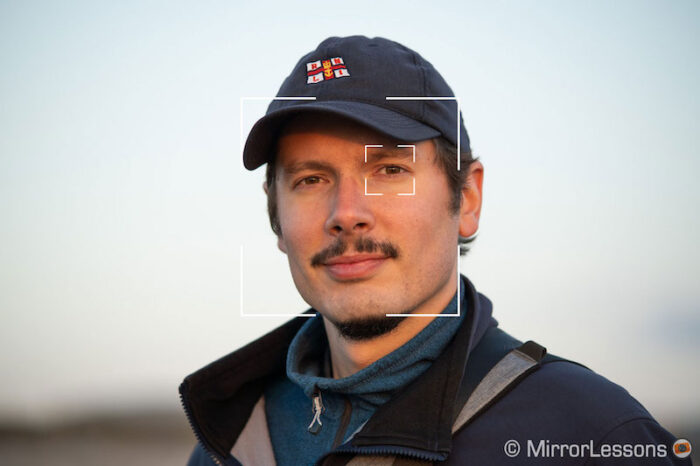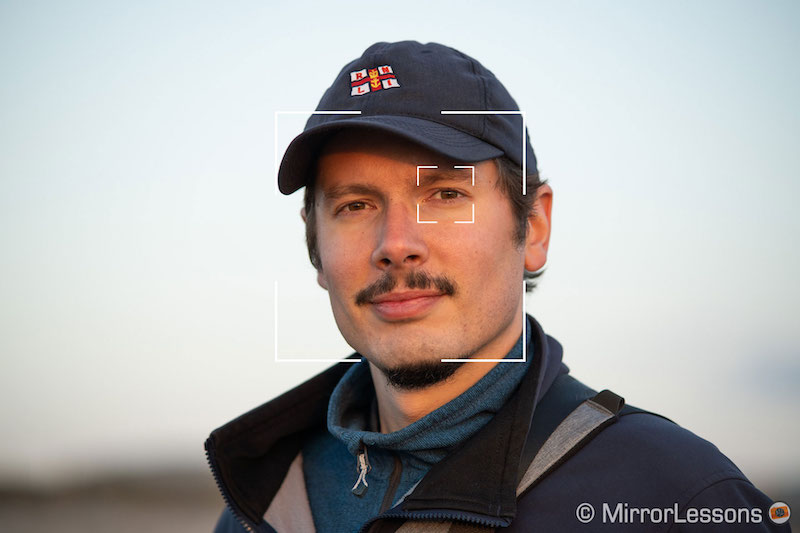 ---
6. Continuous shooting speeds
If you're a fan of sports and wildlife, you'll be happy to know that the M6 II boasts a pretty impressive maximum continuous shooting speed of 14fps with AF tracking.
The M50 isn't far behind with a maximum speed of 10fps but unfortunately the AF is locked on the first frame. If you want continuous AF, you must reduce the speed to 7.4fps.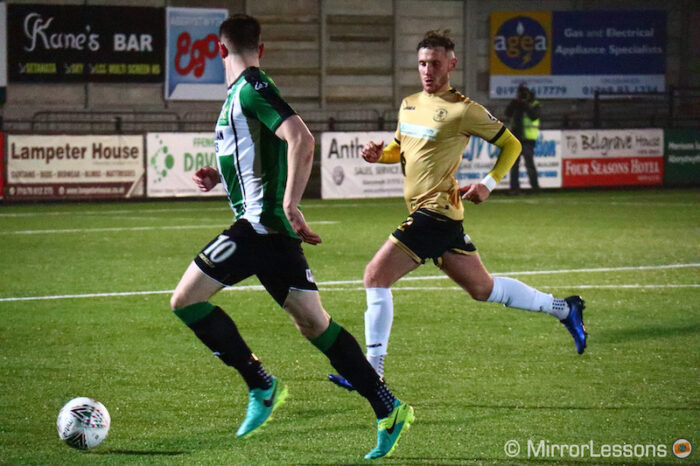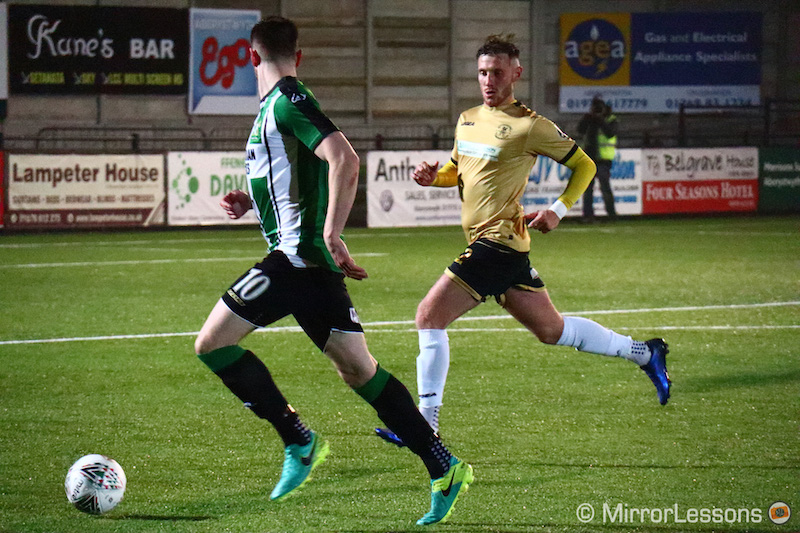 The new camera also supports UHS-II memory cards which is guaranteed to improve the buffer performance.
---
7. Electronic shutter
The M50 was the first EOS M camera to offer a basic Silent Mode via an electronic shutter. However it can only be accessed through a SCN preset, meaning that exposure is automatic rather than manual. What's more, it can't be used with continuous AF or burst shooting.
The M6 II becomes the first to have a proper electronic shutter which raises the maximum shutter speed to 1/16000s. With the mechanical shutter, both models are limited to 1/4000s.
The electronic shutter of the M6 II also enables a new RAW Burst mode. It allows you to shoot 18MP RAW files at 30fps with continuous AF. Pre-shot technology continuously captures 0.5sec of action before you fully depress the shutter-release button.
---
8. Video
The M50 may have been the first EOS M camera to offer 4K but with it came a couple of big compromises, namely a heavy 1.7x crop and no Dual Pixel AF (only contrast detection AF is available). It was also limited to 24 or 25fps.
The M6 II is the first EOS M camera to boast video specifications that seriously rival similarly priced mirrorless models. It can do 4K at up to 30fps without cropping and Full HD up to 120fps. There are two new 4K modes – time-lapse and 4K frame-grab – and both face and eye detection, along with Dual Pixel AF, are available while recording.
---
9. Extra features
Focus bracketing is a brand new feature which lets you to take a series of shots with different focus points. By importing these shots into a post production software, you can merge them into a final image with a deeper depth of field.
Unlike the M50, you can charge the M6 II via USB. To charge the M50 battery, your only option is to use the charger provided with the camera.
---
10. Price
The M6 II is set to debut with a retail price of approximately $849 US (body only) or $1099 US with the 15-45mm kit lens.
Although prices vary depending on where you look, the M50 can usually be found for an average of $629 US (body only) or $649 US with the same kit lens.
---
Conclusion
The EOS M50, despite not being a flagship model, is the Canon APS-C mirrorless camera whose specifications most closely mirror those of the new EOS M6 II. For this reason, I believe it is more difficult to choose between these two models than it is to choose between the M6 II and its true predecessors, the M6 and M5.
Personally, I would recommend the M6 II if you prioritise video as much as, or more than, stills. Not only is there finally 4K at 30fps without a crop, but you also have access to Dual Pixel AF and face/eye detection for video recording, which is ideal if you are passionate about vlogging.
If stills are your main interest however, the M50 with its built-in EVF still feels like the better deal, even though you get slightly better image quality, a proper electronic shutter and faster burst speeds with the new camera.
---
Reminder: the links below are affiliate links. If you decided to buy something after clicking the link, we will receive a small commission.
Check price of the Canon EOS M50 on
Amazon | Amazon UK | B&H Photo | eBay
Check price of the Canon EOS M6 II on B&H Photo
---
Best Canon M50 lenses
Looking for a lens to use with your Canon M50 or M6 II? Head over to our complete guide to the best lenses for the Canon Eos M series. All the product listed have been tested by us personally.