The Sony A7 IV arrived in 2021 and is the successor to the extremely popular A7 mark III. It brings a lot of improvements to the table and looks like a very competitive camera.
The Nikon Z6 II was released one year earlier and is a minor upgrade in comparison to the original Z6.
At the time of publishing, these two cameras are the best both brands have to offer in the prosumer segment. Let's see how the two models compare.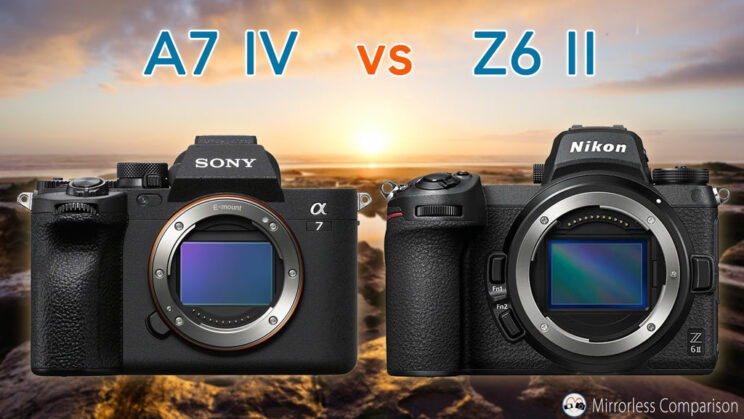 More Sony A7 IV comparisons:

A7 III vs A7 IV – A7 IV vs A7R IV

A7 IV vs A7S III – A7 IV vs A7R III

A7 IV vs A9 II – A7 IV vs A7C

A7 IV vs Z6 II – A7 IV vs R6
---
Ethics statement: the following is based on official information about the Sony A7 IV and Nikon Z6 II. We were not asked to write anything about these products, nor were we provided with any sort of compensation. Within the article, there are affiliate links. If you buy something after clicking the link, we will receive a small commission. To know more about our ethics, you can visit our full disclosure page. Thank you!
---
1. Design and functionality
Both cameras are weather-sealed and feature a magnesium alloy frame. The Z6 II is a bit larger and taller, as well as slightly heavier.
A7 IV: 131.3 x 96.4 x 79.8mm, 658g
Z6 II: 134 x 100.5 x 69.5mm, 705g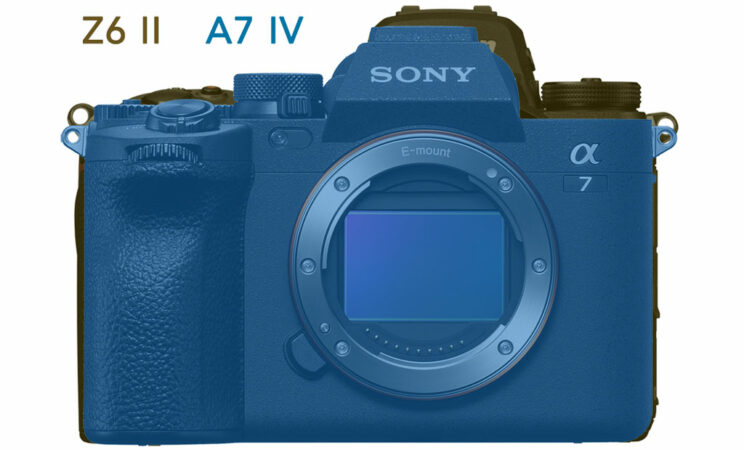 Sony has updated the design on the A7 IV, with a thicker body and a larger grip in comparison to its predecessor, although the front grip on the Nikon remains taller.
The Sony body is bulkier concerning the depth because of the heat dissipation structure, which allows the camera to record 4K video for a long time without overheating.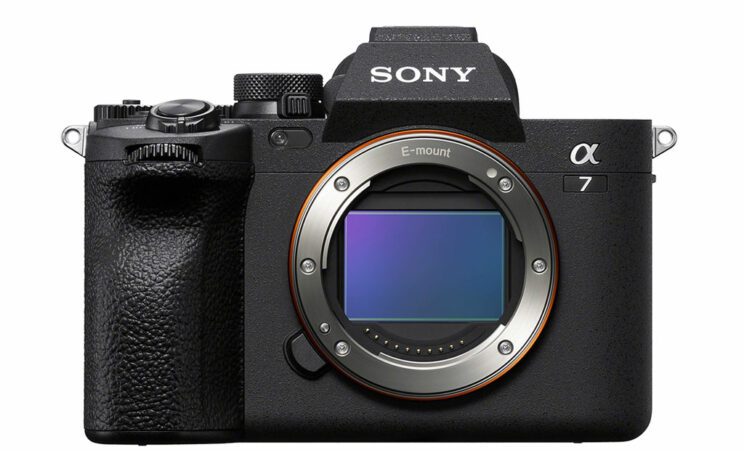 Concerning physical controls, both cameras have an autofocus joystick on the rear, twin dials to control the exposure and a shooting mode dial on top.
The A7 IV has a secondary dial under the main shooting dial to switch between photo, video and the Slow & Quick mode (the latter is for slow or fast motion). Similarly, the Z6 II has a switch on the rear to go from stills to movie recording.
The A7 IV has an extra dial on top, which by default controls exposure compensation, but it can be customised (and locked). And speaking of customisation, the Sony offers more custom buttons and extra settings to personalise the functionality of the camera.
On every Nikkor Z lens you will find a function ring that can be configured for different uses: focus, aperture or exposure compensation.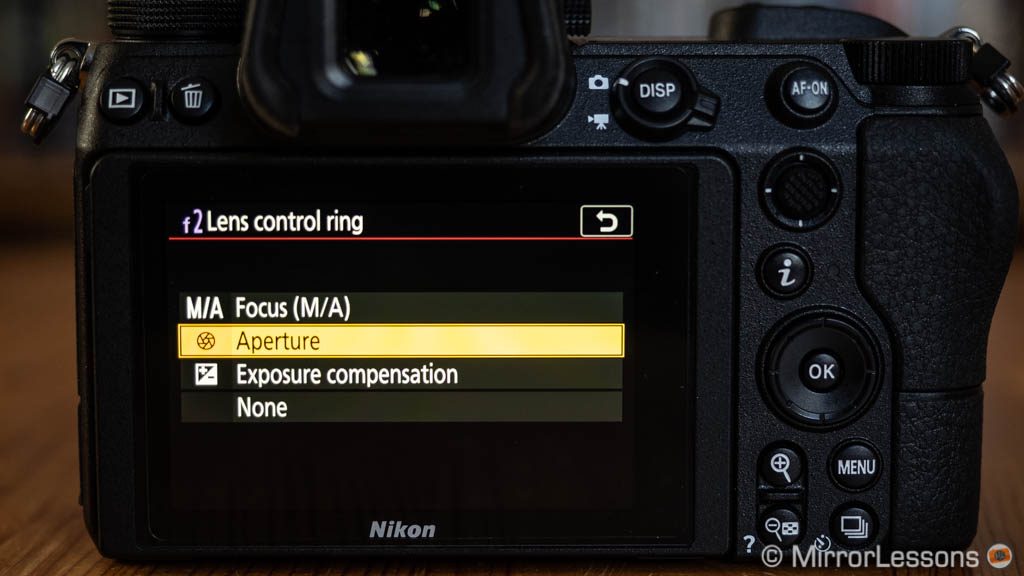 Concerning physical ports, both cameras have audio in and out (3.5mm). The Sony is also compatible with digital audio (and compatible microphones) thanks its multi-interface shoe at the top.
The A7 IV has a full sized HDMI port (versus Mini Type C on the Nikon) and a USB C port that works at 10Gbps (vs 5Gbps on the Z6 II).
The USB port on the A7 can also work as a wired LAN connection with an adapter, and the camera can be used as a webcam without the need for an additional software.
---
2. Viewfinder and monitors
The A7 IV and Z6 II share similar specs when it comes to the viewfinder. They both have a 0.5in OLED panel with 3.69M dots. The magnification is slightly higher on the Nikon but the Sony has a longer eye-point, as well as a faster refresh rate.
| | A7 IV | Z6 II |
| --- | --- | --- |
| Resolution | 3.69M dots | 3.69M dots |
| Magnification | 0.78x | 0.8x |
| Eyepoint | 23mm | 21mm |
| Frame rate | 120Hz | 60Hz |
On the rear monitor, we find even more differences.
The one on the A7 IV has a multi-angle mechanism, which means you can open it to the side and rotate it 180˚, useful for content creators and v-loggers.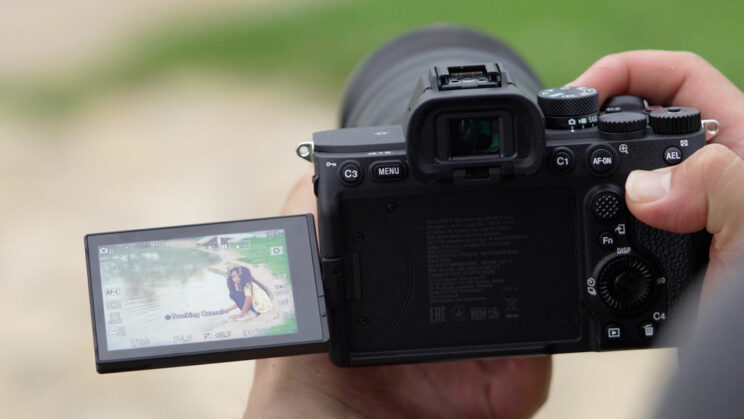 The Z6 II has the classic up and down mechanism with a maximum tilt of approximately 90˚ upward.
The LCD on the Nikon is a bit bigger (3.2-in vs 3.0-in) and has more resolution, 2.1M to be exact, versus 1.04M dots on the Sony. The two screens are touch sensitive.
The Z6 II has an extra monitor on top of the camera, which displays basic settings such as exposure, drive, and the number of images and battery left.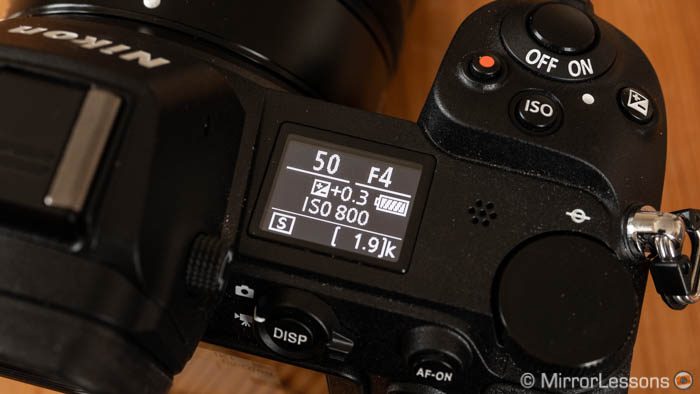 ---
3. Battery life
Speaking of battery life, the A7 IV has a higher official rating (CIPA): it can take 610 frames (LCD) on a single charge.
The performance on the Z6 II is lower with 410 shots (LCD).
As always, these figures are very often lower than what you can achieve in real world use, but they give you an idea of which camera has the better performance.
Both products can be charged via USB and also accept power delivery.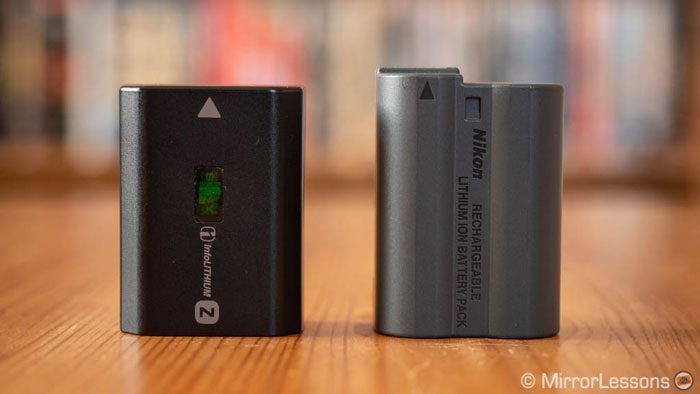 ---
4. Image sensor
The A7 IV and Z6 II come with a full frame/35mm format sensor but the resolution is different: 33MP for the Sony, 24.5MP for the Nikon. Both sensors have a BSI design but only the Nikon includes a low-pass filter.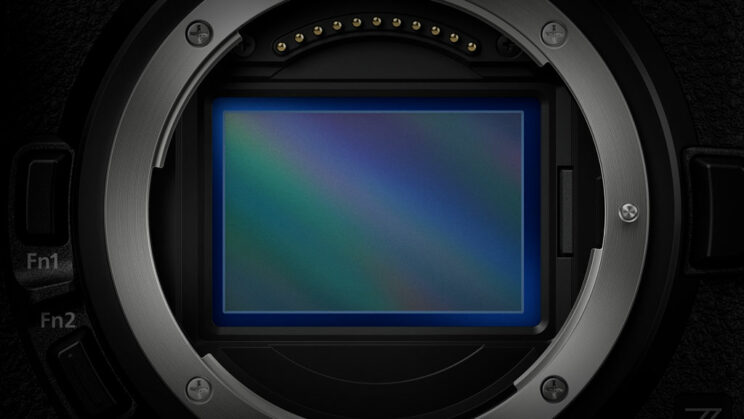 Concerning the ISO sensitivity, they share the same characteristics: 100 to 51,200 ISO, or 50 to 204,800 ISO with the extended range.
They can record in JPG or RAW with three levels of compression (uncompressed, lossless compressed or compressed). The Nikon also lets you choose between 12-bit and 14-bit.
On the A7 IV, you can also choose the HDR format (HEIF) which allows you capture 10-bit still images. Keep in mind that compatibility with this format is still limited, unlike with JPG.
---
5. Video recording
The two cameras are capable of 4K video recording up to 30p without a sensor crop, or 4K up to 60p with 1.5x crop (APS-C/DX mode). Note that firmware 1.0 is required on the Z6 II to enable 4K 50/60p.
The Sony has more options for internal recording, including 10-bit 4:2:2, advanced image parameters, Log curves and various bitrates and codecs. It also has extra settings designed for video, such as breathing compensation.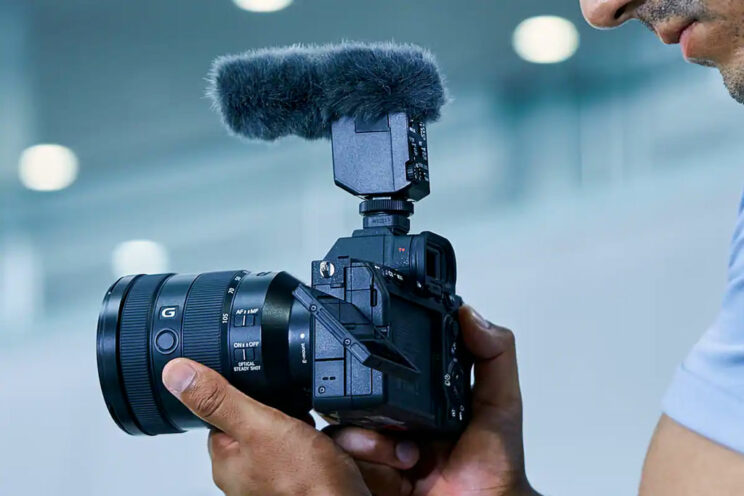 On the Nikon, the best quality is available only via the HDMI port. With the latter, you have the option of recording RAW video with a compatible recorder, although keep in mind that you need to pay extra for this feature.
Below you can see all the main characteristics of these two cameras when it comes to movie quality.
| Video specs. | A7 IV | Z6 II |
| --- | --- | --- |
| 4K 50/60p | Super35 crop | DX crop |
| 4K 24 to 30p | no crop | no crop |
| Full HD 120p | yes | yes |
| Max. bitrate (4K) | 600Mbps (ALL-I) | 144Mbps (IPB) |
| Bit depth (internal) | 10-bit 4:2:2 | 8-bit 4:2:0 |
| Bit depth (HDMI) | 10-bit 4:2:2 | 10-bit 4:2:2 |
| RAW format | n.a. | HDMI (12-bit) |
| Log (internal) | S-Log2/S-Log3 | n.a. |
| Log (HDMI) | S-Log2/S-Log3 | N-Log |
| HDR (internal) | HLG | n.a. |
| HDR (HDMI) | HLG | HLG |
| Rec. limit | no | 30min / clip |
---
6. Autofocus
The A7 IV has an advanced autofocus system that includes 759 phase detection points (94% coverage), 425 contrast detection areas, real-time tracking with deep learning technology and Eye AF. The latter can work on human faces, as well as animals and birds (for stills and video).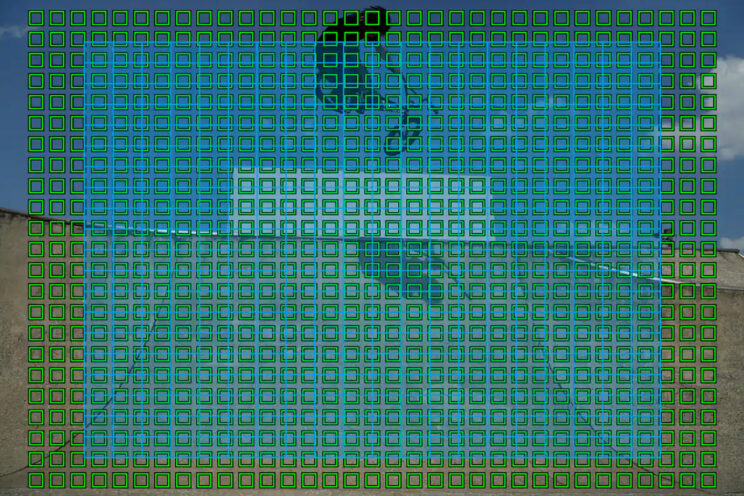 The Z6 II utilises 273 phase/contrast detection points and they are distributed across 90% of the sensor surface. There is Eye AF which works for humans and select animals such as cats and dogs.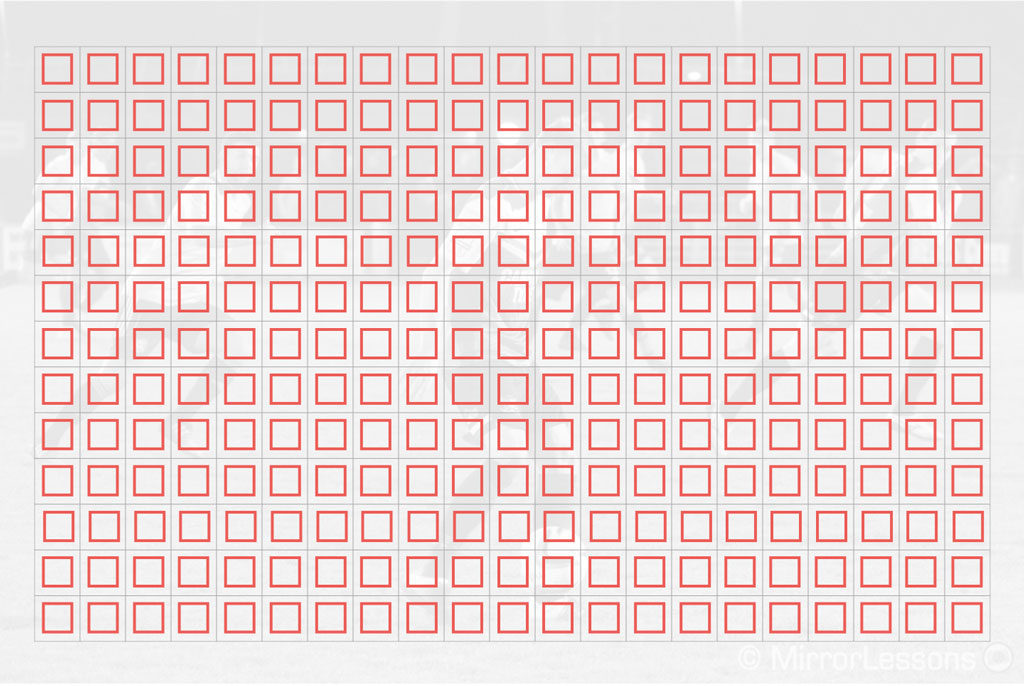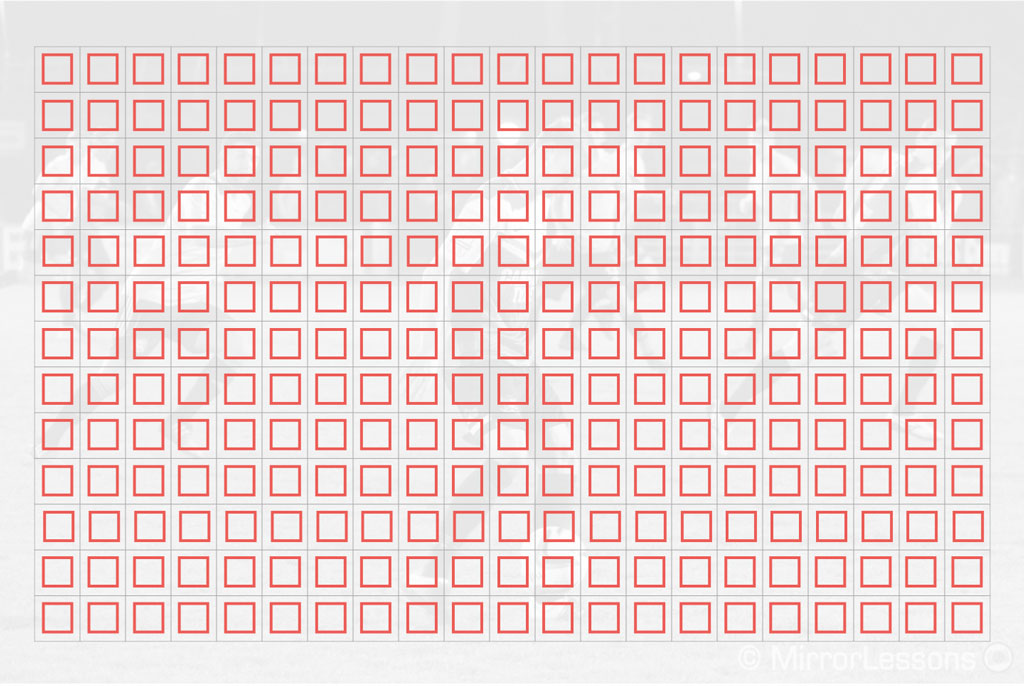 In low light, the Z6 II has more sensitivity with a rating of -4.5Ev, or even -6Ev if you enable Low-light AF.
By comparison, the A7 IV goes down to -4Ev. In both cases, these ratings are measured with an F2 lens.
---
7. Drive speed, buffer and memory cards
The A7 IV has a maximum continuous shooting speed of 10fps, whereas the Z6 II can go faster at 14fps (with AE/AF tracking on both cameras).
The frame rate can drop depending on the settings used. For example:
if you select 14-bit RAW as opposed to 12-bit RAW, the max. speed is 12fps for the Nikon
if you select uncompressed or lossless compressed RAW, the A7 IV only goes up to 6fps
you need the faster/more expensive CFexpress card to shoot at 10fps with compressed RAW on the Sony
Speaking of memory cards, the Sony can use either two UHS-II SD cards, or 1 CFexpress (Type A) and 1 SD card at the same time.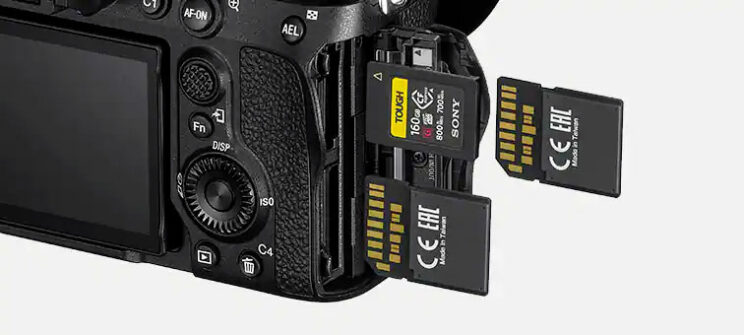 With the CFexpress card, the A7 IV has an impressive buffer of more than 1,000 images (JPG or lossy compressed RAW).
The Z6 II has one slot for CFexpress Type B (bigger card than Type A), and one for SD UHS-II.
The buffer capabilities on the Nikon are much smaller, even with a CFexpress card: 200 JPGs or 124 RAW (12-bit uncompressed).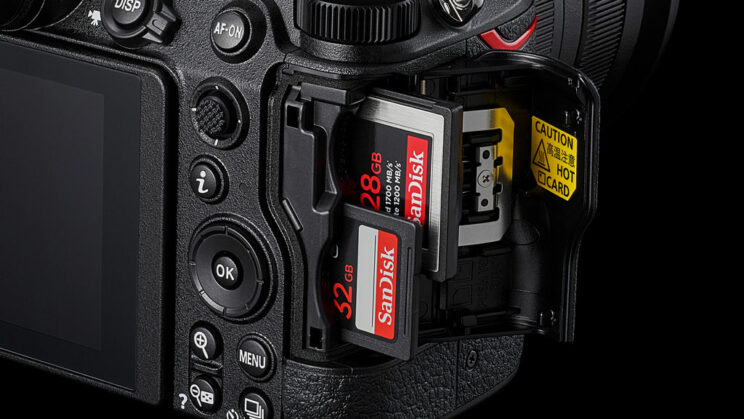 ---
8. Image stabilisation
The two cameras come with 5-axis stabilisation on the sensor. Their compensation rating is slightly different: 5.5 stops for the Sony, 5 stops for the Nikon.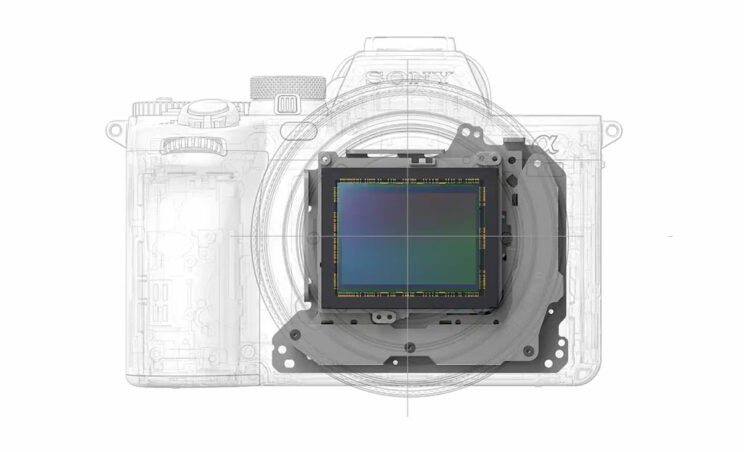 The system works for video and both cameras have a booster stabilisation option, which is called Electronic VR on the Z6 and Active mode on the A7.
With the Sony, you can also stabilise the footage in post with the help of the Catalyst software, which uses the gyro sensor data of the camera to achieve better results.
---
9. Lenses
The A7 IV is part of the E-mount system, which was launched in 2010 with APS-C cameras, before expanding to full frame in 2013.
Today there here are more than 80 lenses designed specifically for Sony full frame mirrorless cameras, and not just from the company itself, but also from popular third party brands such as Tamron, Sigma, Samyang and Zeiss among others. There is something for everyone, from ultra wide to super tele, from budget to professional options.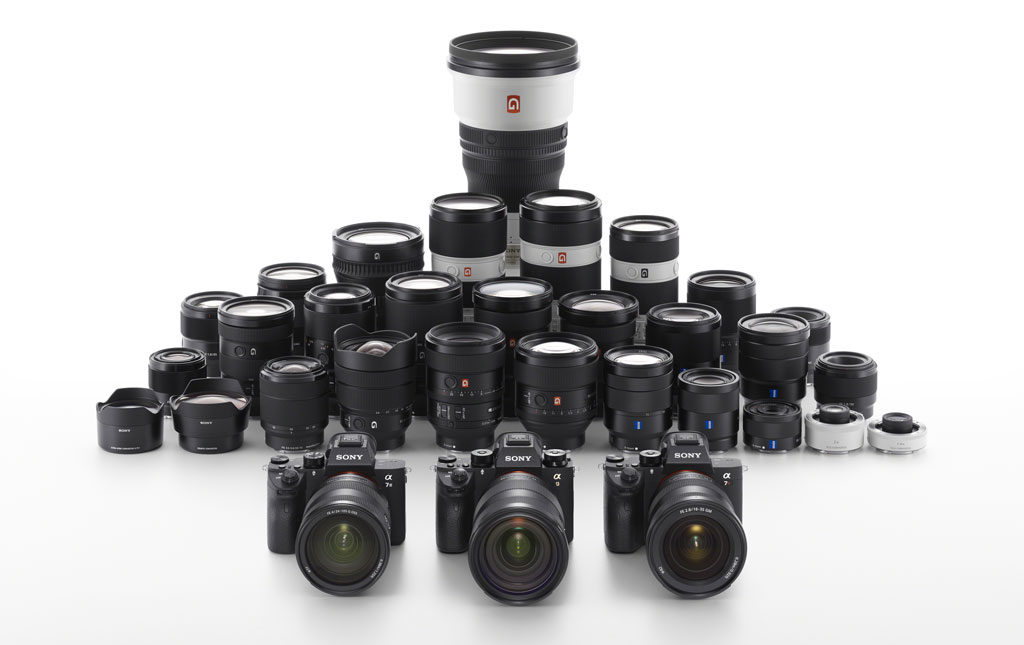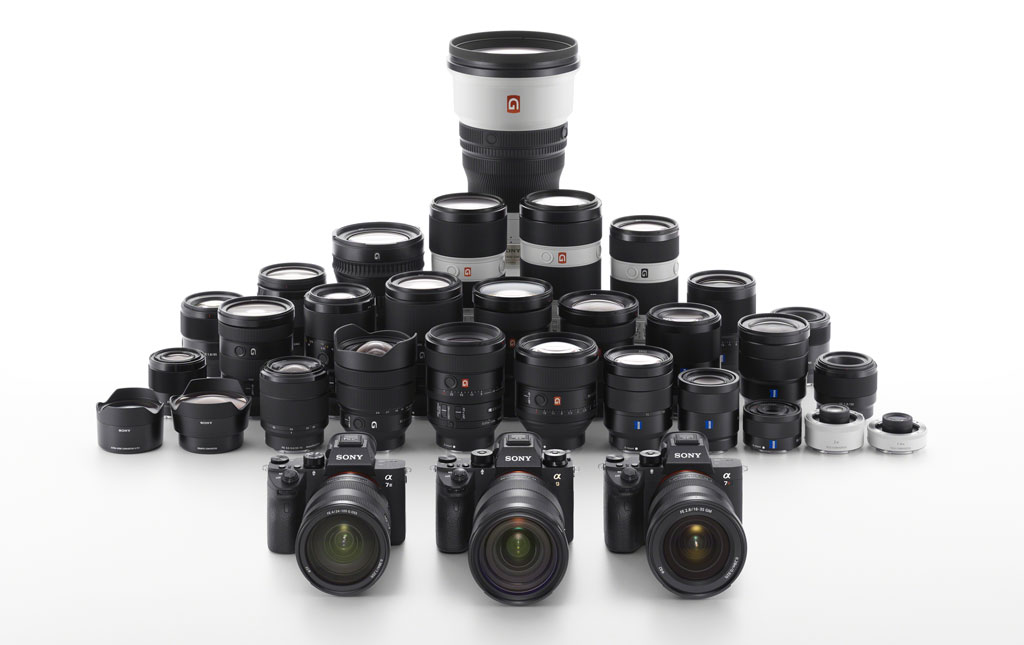 Nikon launched its Z-mount system in 2018 so, as you can imagine, it doesn't have the same quantity of native lenses yet. At the time of publishing, there are 18 full frame lenses, including various wide-angles and very fast primes. We're missing long telephoto lenses (the longest being the 70-200mm F2.8 for now), but they should arrive soon. Also, there aren't a lot of affordable lenses at the moment, and not a lot of support from third party brands (when it comes to AF lenses).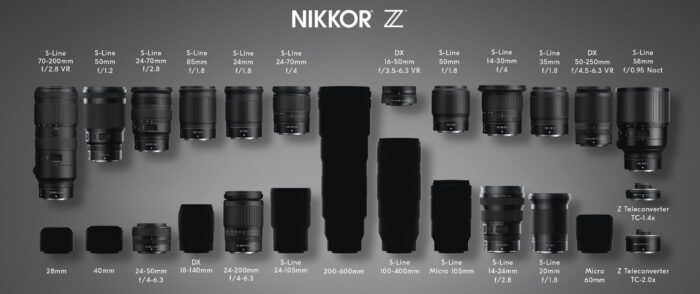 Of course, the choice is even more vast if we consider adapters and DSLR lenses. With the Nikon, the performance remains very similar when using the FTZ adapter.
With the Sony, the performance can vary from lens to lens, and also depends on the quality of the adapter. Either way, you won't reach the same level as native E-mount lenses.
---
10. Price
The A7 IV has been launched at $2500, £2400 or €2800 for the body only.
The Z6 II is less expensive and can be found, body only, for $2000, £2000 or €2200.
Note: prices are as of October 2021.
---
Conclusion
The Sony A7 IV looks like a very compelling product, with a brand new sensor, enhanced autofocus, improved ergonomics and professional video capabilities taken from the video-oriented A7S III.
There is not a lot of to criticise, at least on paper, if not the sensor crop when recording 4K 60p (but the Z6 model does the same), the drive speed which has a few limits, and the price, which has increased and makes the camera more expensive than its direct competitor.
What about the Z6 II? It lacks a few things when it comes to settings, especially for video, but it's a camera with a very good design, excellent image quality and an autofocus that is more capable than you may think.
Which one would you choose and why? Let us know in the comments!
Check price of the Sony A7 IV on
Amazon | Amazon UK | B&H Photo | eBay
Check price of the Nikon Z6 II on
Amazon | Amazon UK | B&H Photo | eBay
Second-hand Sony gear on
MPB US | MPB UK
---
More Sony A7 IV comparisons:

A7 III vs A7 IV – A7 IV vs A7R IV

A7 IV vs A7S III – A7 IV vs A7R III

A7 IV vs A9 II – A7 IV vs A7C

A7 IV vs Z6 II – A7 IV vs R6