The Sony A6700 and Fujifilm X-S20 are two highly capable mid-range mirrorless cameras designed to cater to the needs of both photographers and videographers.
In this comparison preview, I will delve into the ten main differences between these products to help you in determining which one best suits your needs.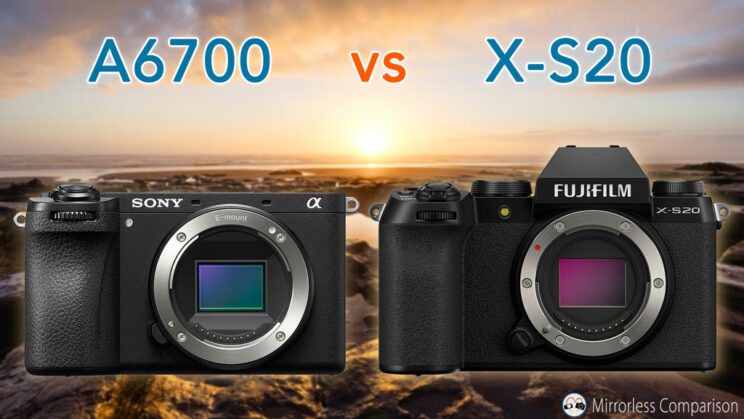 ---
Ethics statement: the following is based on official specs. We were not asked to write anything about this product, nor were we provided any compensation of any kind. Within the article, there are affiliate links. If you buy something after clicking one of these links, we will receive a small commission. To know more about our ethics, you can visit our full disclosure page. Thank you!
---
1. Design
The A6700 boasts a smaller size, while the weight of both cameras is nearly identical. The X-S20 lacks weather sealing, which is a notable distinction.
A6700: 122.0 x 69.0 x 75.1 mm, 493g
X-S20: 127.7 x 85.1 x 65.4 mm, 491g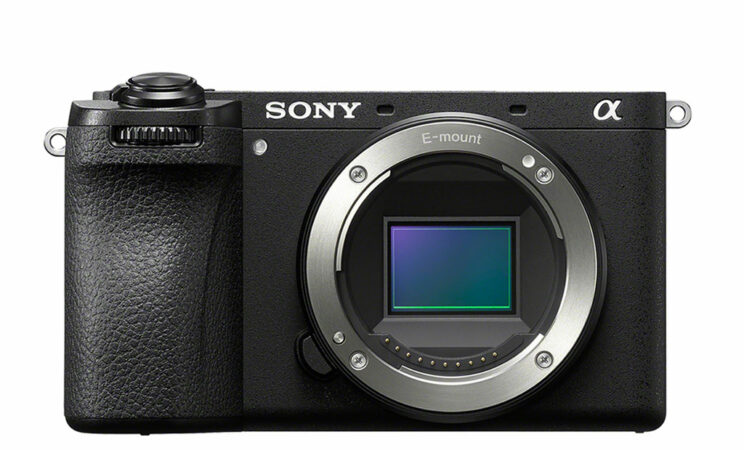 When it comes to button layout, the X-S20 incorporates an autofocus joystick at the rear that doubles as a navigation tool for the menu. It also features three customizable dials – one at the front, one at the rear, and one on the top left.
Similarly, the A6700 is equipped with three functional dials and includes a convenient photo/video sub-wheel situated below the main shooting mode dial. This allows for separate customization of Custom Modes 1, 2, and 3 for photo, video, and S&Q (Slow & Quick Motion) recording.
Both cameras come with essential ports, including a Micro HDMI output, a 3.5mm microphone input, a 3.5mm headphone jack, and a USB-C type connection with a speed of 10Gbps. Additionally, the Sony A6700 features the latest multi-interface shoe, which is compatible with digital audio.
Lastly, both cameras offer a single SD card slot that supports UHS-II.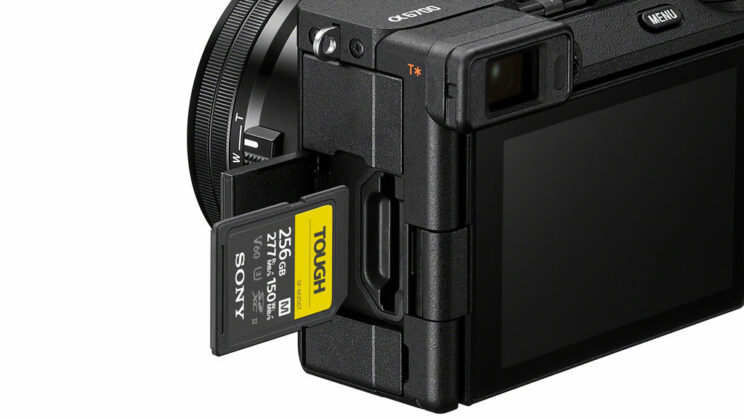 ---
2. Viewfinder and LCD
The viewfinders of both cameras feature the same 0.39-inch OLED panel with 2.36M dots of resolution.
The Sony EVF boasts a maximum refresh rate of 120fps, while the Fujifilm model reaches 100fps. The Sony viewfinder also offers a higher magnification of 0.70x compared to 0.62x on the X-S20.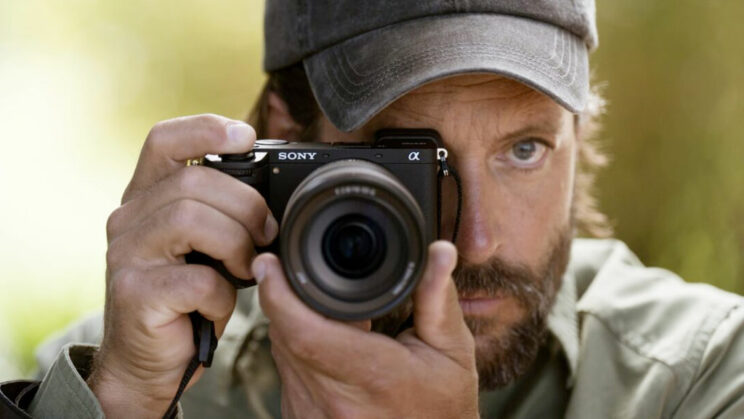 The main difference between these cameras in terms of the viewfinder is the position. The X-S20 has its EVF located at the top center, protruding on top of the camera. In contrast, the A6700 integrates the viewfinder within the top left corner of the main frame.
Both cameras are equipped with a multi-angle LCD screen that can be opened to the side and flipped 180˚. While both screens offer touch functionality, only the Sony allows for navigation throughout the entire menu. Additionally, the Fujifilm monitor boasts a higher resolution of 1.84M dots compared to 1.04M dots on the Sony.
---
3. Sensor
The A6700 and X-S20 both feature APS-C sensors with nearly identical resolutions: 26.0 megapixels for the Sony and 26.1 megapixels for the Fujifilm model. Both sensors employ a backside-illuminated design (BSI).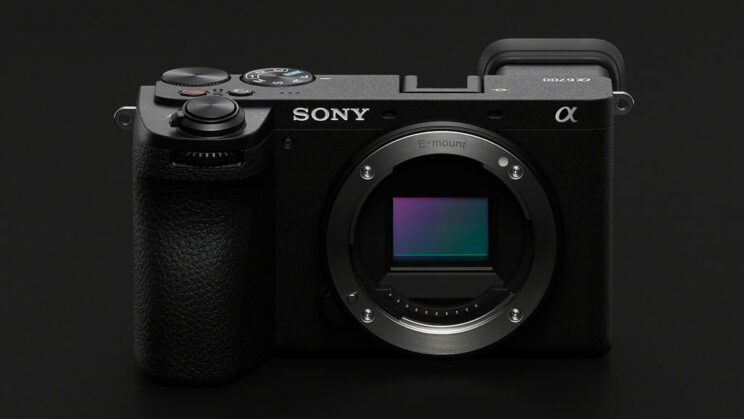 One notable difference between the two is the sensor technology. The Sony A6700 utilizes a Bayer sensor, while the Fujifilm X-S20 employs its proprietary X-Trans sensor.
A Bayer sensor is the most common type of sensor found in digital cameras. It consists of an array of pixels with a pattern of red and green, and green and blue filters arranged in a repeating design.
On the other hand, the X-Trans sensor developed by Fujifilm has a different arrangement of pixels that ensures the presence of at least one red, blue, and green channel on every line. This unique distribution helps to reduce the occurrence of moiré patterns without the need for a low-pass filter. That said, many modern cameras, including the A6700, forego the low-pass filter to maximize sharpness and details, relying on their image processors to reduce or eliminate potential artifacts such as moiré.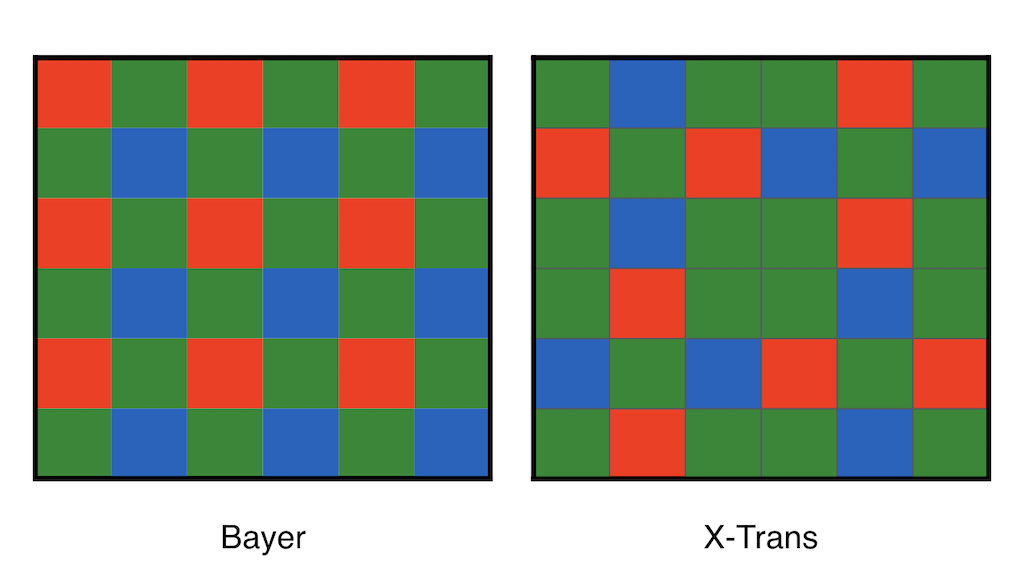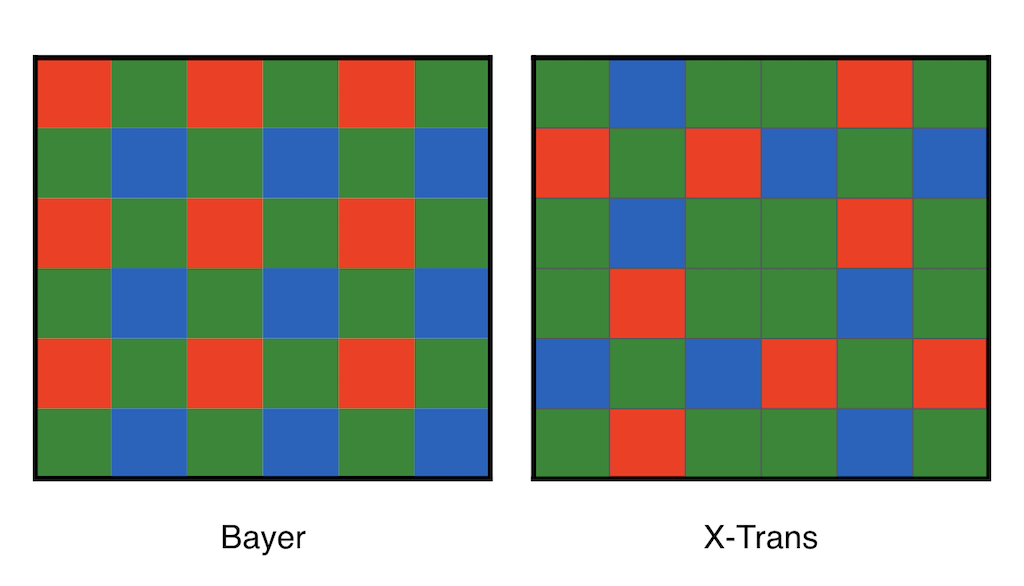 In terms of ISO sensitivity, the Sony offers a wider range compared to the X-S20.
When it comes to still images, Sony users can choose between Lossless Compressed and Compressed RAW files. On the other hand, Fujifilm photographers have the flexibility to work with uncompressed, lossless compressed, or compressed RAW. Additionally, both cameras support the 10-bit 4:2:2 HEIF format in addition to the standard JPEG.
---
4. Shutter Speed
Both the Sony A6700 and Fujifilm X-S20 have a maximum shutter speed of 1/4,000s when using the mechanical shutter. However, when switching to the electronic shutter, the Sony offers a faster speed of 1/8,000s, while the Fujifilm surpasses it with an even faster speed of 1/32,000s.
This high exposure speed can be particularly useful in bright daylight situations when using a large aperture lens, such as the Fujifilm XF 50mm F1.0.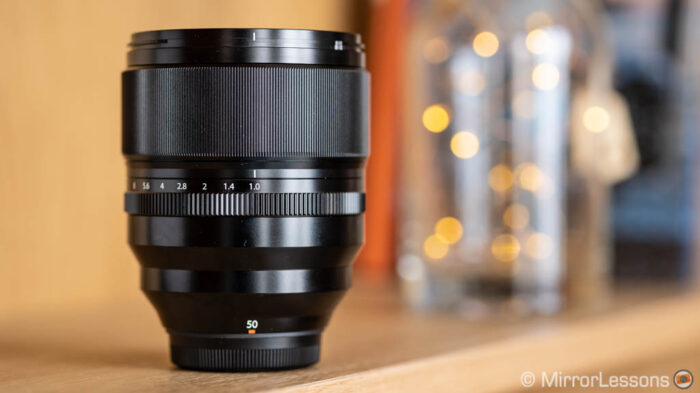 ---
5. In-Body Stabilisation
Both the Sony A6700 and Fujifilm X-S20 feature 5-axis sensor stabilization, but there are differences in their performance.
The official CIPA rating indicates that the A6700 offers a compensation of 5 stops, while the X-S20 takes it two steps further with a rating of 7.0EV, providing more effective stabilization.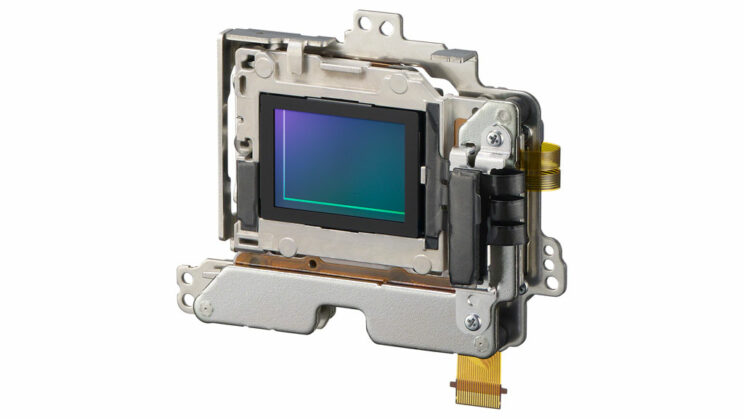 When it comes to video, both cameras offer electronic stabilization, which involves cropping the sensor by approximately 1.1x to improve stability. The X-S20 also includes an IS Boost setting, which is particularly useful for static shots.
Sony takes it a step further by offering videomakers the option to stabilize their video footage in post-production using the Catalyst Browse (free) and Catalyst Prepare (paid) software. These applications utilize data from the camera's gyro sensor to produce smoother results.
In my testing with other Sony cameras, I found that the footage indeed becomes much better compared to in-camera stabilization. However, it's important to note that there is a loss of sharpness after exporting the files from Catalyst, which is something I have yet to find a solution for.
---
6. Autofocus
Both the A6700 and X-S20 feature hybrid autofocus systems with a combination of contrast and phase detection points for quick and accurate focusing.
The Sony offers 759 phase detection points covering 93% of the sensor area. Meanwhile, the Fuji utilizes a maximum of 425 points spread across 99% of the sensor surface.
Both cameras excel at subject recognition and tracking, including people, animals, birds, insects, and vehicles. Sony takes it a step further, at least on paper, with its dedicated processing chip specifically designed for deep learning subject detection capabilities.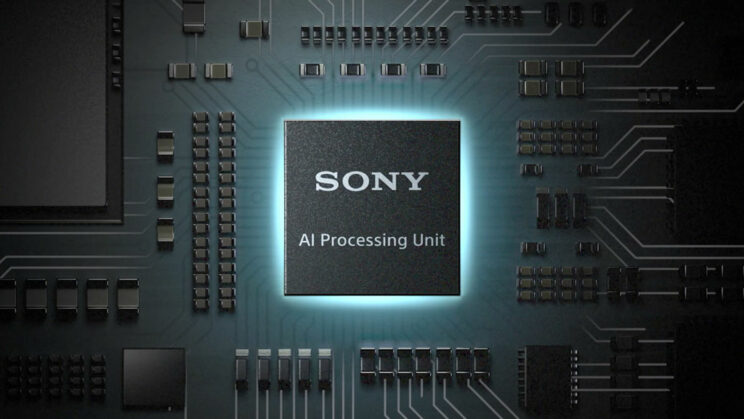 In low-light conditions, the A6700 can operate down to -3EV when using an f/2 lens, whereas the X-S20 boasts an impressive -7.0EV rating with the XF 50mm F1.0 lens, which roughly equates to -5.0EV at f/2, giving the Fuji model an advantage in low-light performance.
It's worth noting that Sony's measurement is based on ISO 100, while Fujifilm does not provide a specific ISO data. Assuming a base ISO of 160 for X-S20, the approximate difference between the two cameras becomes approximately -3EV vs -4.3EV.
---
7. Continuous Shooting
The Sony A6700 offers a consistent maximum drive speed of 11fps, regardless of the type of shutter used, whether it's mechanical or electronic.
The Fujifilm X-S20 can achieve 8fps with the mechanical shutter. However, when opting for the electronic shutter, the speed significantly jumps to 20fps, and even 30fps can be achieved with a 1.25x sensor crop (16MP output). Additionally, the X-S20 features the Pre-Shot mode, which allows for capturing fast and unpredictible action before fully pressing the shutter button.
In terms of buffer performance, the official figures indicate that the Fujifilm X-S20 can handle RAW files more efficiently at comparable speed (11fps and 10fps).
Note that the information provided above pertains to Compressed RAW files.
---
8. Video
The Sony A6700 offers impressive video recording capabilities, allowing for 4K movies at up to 60p with a minor 1.04x sensor crop. It also supports 4K at 120p, albeit with a more substantial 1.58x sensor crop. Oversampling is employed in both modes to ensure optimal quality, although the signal-to-noise ratio may be higher at 120p due to the heavier crop.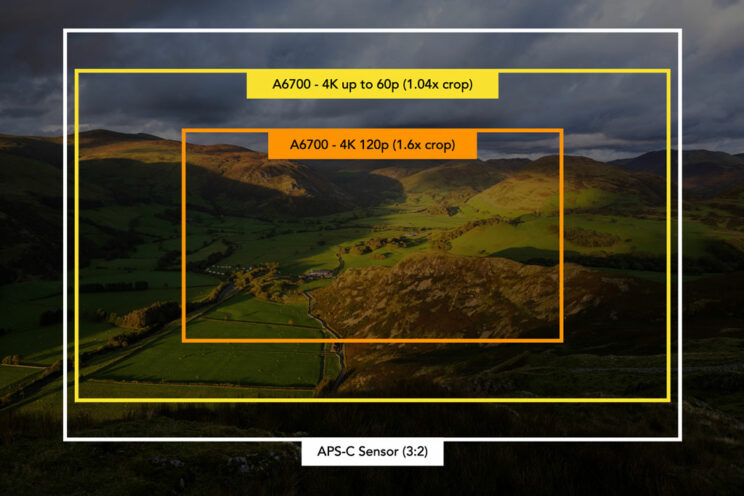 The Fujifilm X-S20 doesn't offer 4K at 120p, but it boasts higher resolution options. It allows for recording in 6.2K in 3:2 open gate mode, utilizing the entire 3:2 sensor surface (horizontal and vertical).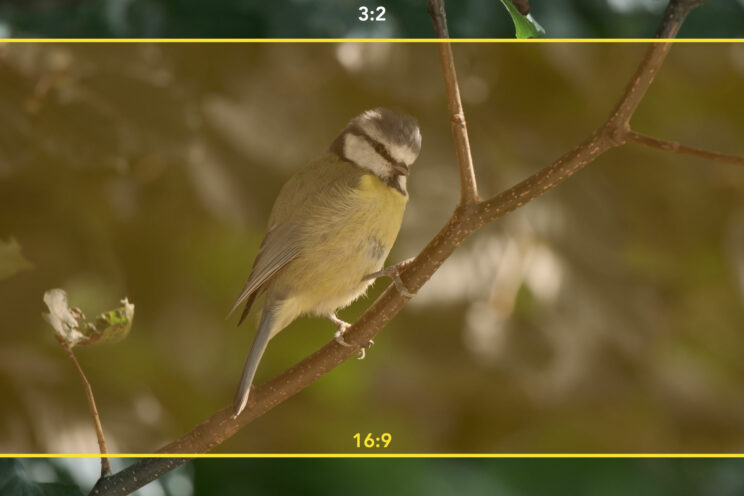 The X-S20 can record 4K up to 30p without any crop. At 4K 60p, it applies a reasonable 1.18x crop. In either 6K and 4K recording modes, the Fuji works by oversampling.
In terms of video profiles and gamma curves, the A6700 impresses with its Picture Profiles, inherited from Sony's cinema cameras. These include HLG, S-Log2, S-Log3, and S-Cinetone, offering extensive customization options. The camera also allows for loading custom Look-Up-Table (LUT) profiles.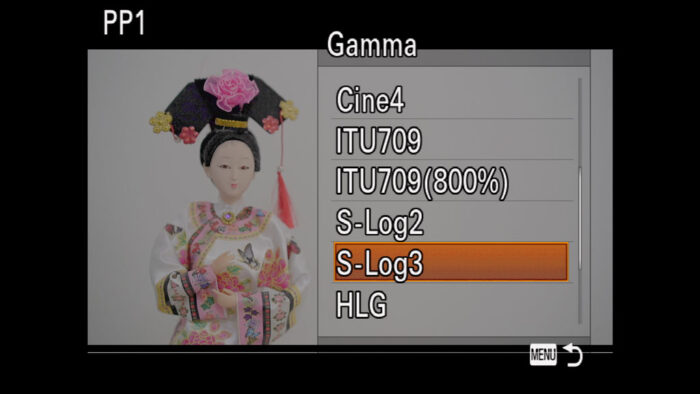 The X-S20 features the F-Log2 profile, and the Eterna film simulation mode, the latter providing a distinct cinematic look.
Both cameras support internal recording in 10-bit 4:2:2. However, the Sony A6700 achieves a higher bitrate of 600Mbps, surpassing the X-S20's 360Mbps, when utilizing the All-Intra compression.
Furthermore, the X-S20 offers the advantage of 12-Bit RAW output via HDMI, allowing for even wider dynamic range and colour data when paired with an external recorder.
Neither camera is limited by the typical 30-minute per clip restriction. Fujifilm also offers an optional cooling fan accessory (FAN-001) that can be attached to the back of the camera to assist with managing internal temperature during prolonged video shooting.
---
9. Battery Life
The A6700 is rated to capture around 570 photos per charge when using the LCD screen, and approximately 550 images when using the viewfinder.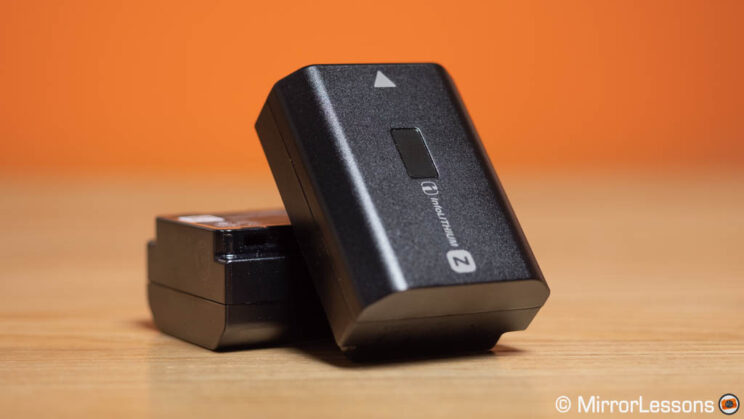 In comparison, the X-S20 offers a better battery life. It can manage around 750 frames in normal mode or approximately 800 frames in Economy mode. Fujifilm does not specify whether these ratings are for LCD or EVF usage, but regardless, the X-S20's battery performance surpasses that of the Sony, at least on paper.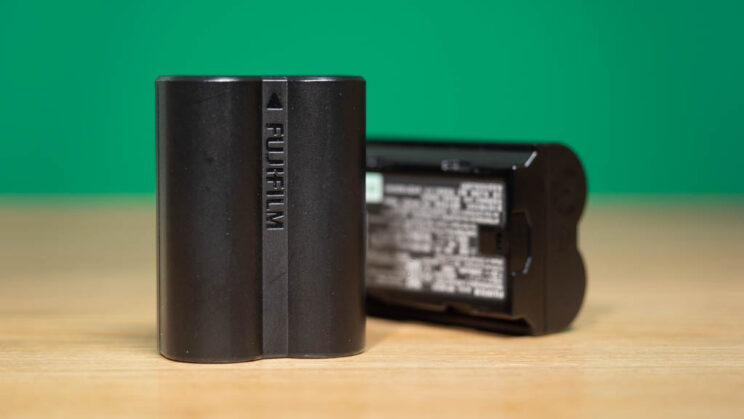 Both cameras support charging and power delivery via USB, allowing for convenient extra power on the go.
---
10. Price and Lenses
The Sony A6700 was launched with a retail price of $1400, £1450, and €1700 for the body only.
On the other hand, the Fujifilm X-S20 comes with a slightly lower price starting at $1300, £1250, or €1400 (body only).
When it comes to lens options, Sony has established a strong presence with an extensive range of lenses for both APS-C and full-frame E-mount cameras. Furthermore, there is ample support from third-party manufacturers such as Sigma, Samyang and Tamron to name a few, providing photographers with a wide selection of lenses to choose from, catering to different needs and budgets.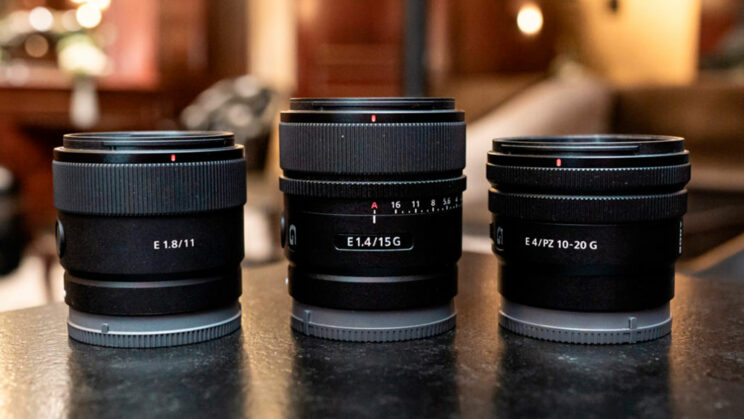 Fujifilm offers a well-balanced catalog of zoom and prime lenses for the X-mount system. In recent years, third-party manufacturers like Sigma and Tamron have also started producing autofocus lenses for the Fuji, expanding the options available to X-series users. While the selection may not be as vast as Sony's, the variety of lenses available for the X-S20 is more than enough for most of us.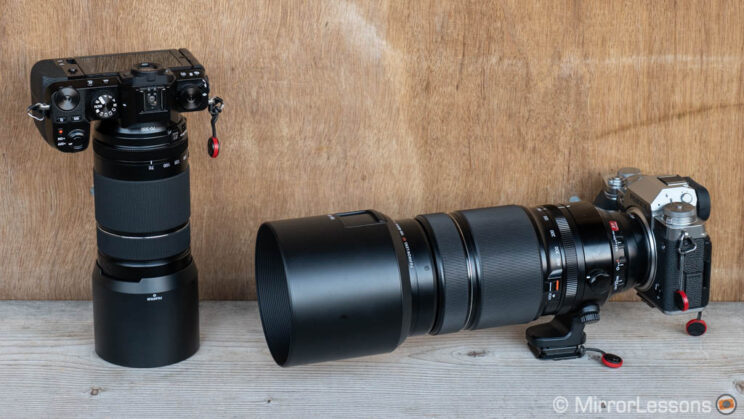 ---
Additional comparison articles:
A6700 vs X-S20
---
Conclusion
Both the Sony A6700 and Fujifilm X-S20 have their own strengths and weaknesses. Choosing between the two cameras depends on your specific needs and priorities in terms of photography, videography, or a combination of both.
They share a compact form factor and offer good ergonomics with a decent amount of physical controls. They feature an APS-C sensor with similar resolution, although it's worth noting that each company's picture profiles produce distinct colour signatures.
The A6700 offers weather sealing, an advanced autofocus system with dedicated AI processing, and a variety of frame rates for 4K video. It benefits from being part of a robust mirrorless system, providing a wide range of lenses and accessories to choose from.
On the other hand, the Fujifilm X-S20 excels in continuous shooting speed for stills, and offers impressive video resolution with its 6K capabilities. Over the years, I always found Fuji's autofocus to be inferior to Sony, but this model certainly offers an impressive array of advanced settings for subject detection, so we'll need to compare them in the field before saying more on this matter.
Check price of the Sony A6700 on
B&H Photo
Check price of the Fujifilm X-S20 on
Amazon | Amazon UK | B&H Photo | eBay