Meet the Sony A6700 and Canon EOS R7, two interesting mid-range mirrorless APS-C cameras that cater to the needs of photographers and videographers alike.
In this comparison preview, we will explore the ten key differences between these two models. Whether you're seeking great image quality, advanced autofocus features, or advanced video recording options, I hope this article can help you make an informed decision when choosing your next camera.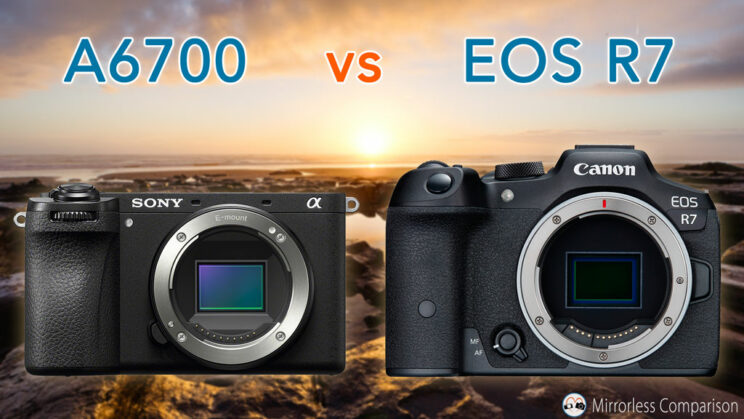 ---
Ethics statement: the following is based on our personal experience with the Canon R7 and Sony E-mount cameras. We were not asked to write anything about this product, nor were we provided any compensation of any kind. Within the article, there are affiliate links. If you buy something after clicking one of these links, we will receive a small commission. To know more about our ethics, you can visit our full disclosure page. Thank you!
---
1. Design and Functionality
The A6700 is smaller and lighter than the R7, and both cameras provide a decent degree of weather resistance.
A6700: 122.0 x 69.0 x 75.1 mm, 493g
R7: 132.0 x 90.4 x 91.7mm, 612g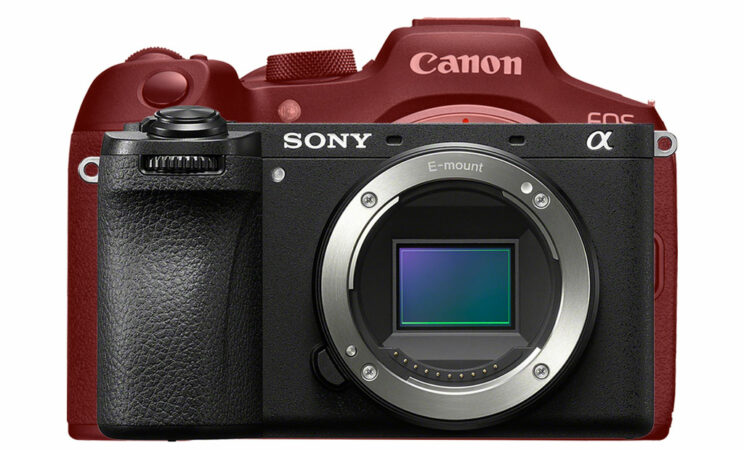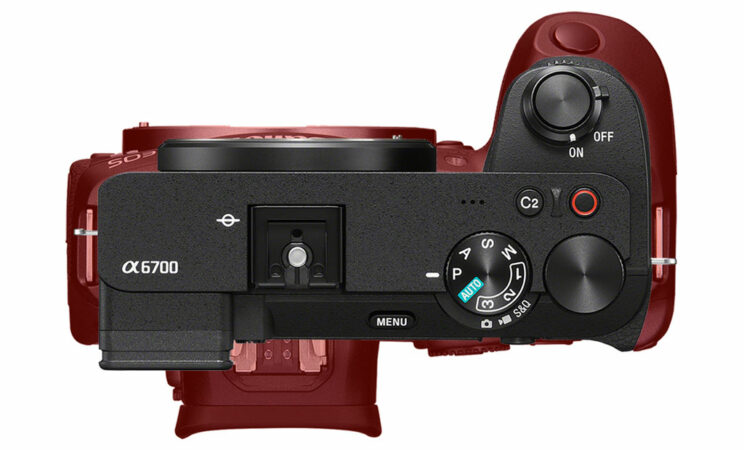 The R7 features a taller and larger grip, offering improved comfort, especially when using medium-sized or long telephoto lenses.
When it comes to physical controls, the Sony A6700 has three dials for changing exposure settings, while the Canon R7 has two dials. Both cameras offer a good number of customizable buttons. Notably, the R7 includes a front button integrated into the AF/MF switch, which I find particularly convenient.
Only the Canon model incorporates an AF joystick, which is embedded in the large rear dial. Initially, I had reservations about this design as I found the proximity of the two controls to be sensitive, leading to accidental touches and unintended changes in focus point or shutter speed. However, with time, I have grown accustomed to it. While it is not my preferred implementation of a joystick, it can serve its purpose, unlike the A6700, which lacks such a feature.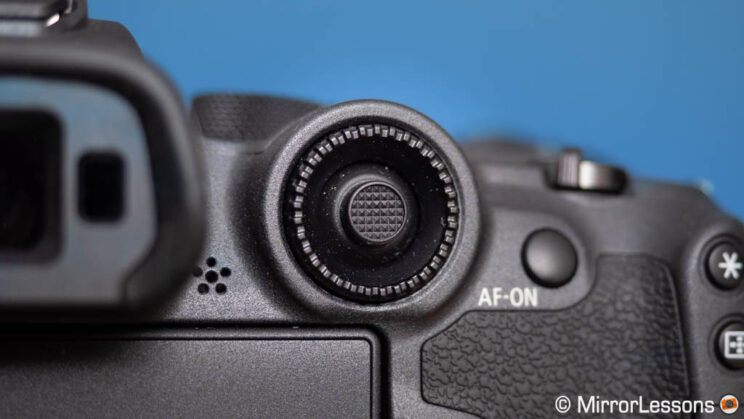 On the top of the camera, the Sony features a photo/video/S&Q (Slow & Quick) sub-dial positioned beneath the main dial. This enables quick switching between the three different functions and separate personalisation of Custom Modes 1, 2, and 3 for both photo and video shooting. Canon offers a similar solution with its on/off switch, providing swift access to movie recording.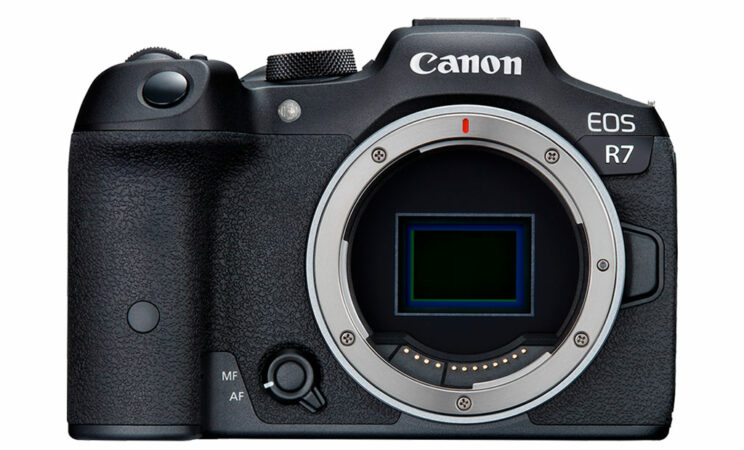 Both cameras are equipped with a Micro HDMI port, 3.5mm microphone input, 3.5mm headphone output, and a USB C type port (10Gbps).
Additionally, the Canon R7 offers a 2.5mm remote input, while the A6700 features a multi-interface shoe that is compatible with digital audio.
The viewfinders on both cameras share similar specifications, with a 0.39-inch OLED panel boasting 2.36M dots and a maximum refresh rate of 120fps. The Canon has a slightly higher magnification (0.72x vs 0.70x), but the main difference lies in their positioning. The R7's EVF is situated at the top center of the camera, while Sony opted to position the A6700's viewfinder at the top left corner, integrated within the main frame rather than protruding on top.
Both cameras feature a vari-angle LCD monitor that can be opened to the side and flipped 180˚. They offer comprehensive touch capabilities, including menu navigation. The R7's LCD boasts higher resolution (1.6M dots vs 1.04M dots) compared to the A6700.
---
2. Sensor
The R7 and A6700 both feature APS-C sensors, although the Canon version is slightly smaller in size.
Sony: 23.5 x 15.6mm (1.5x crop factor)
Canon: 22.3 x 14.9mm (1.6x crop factor)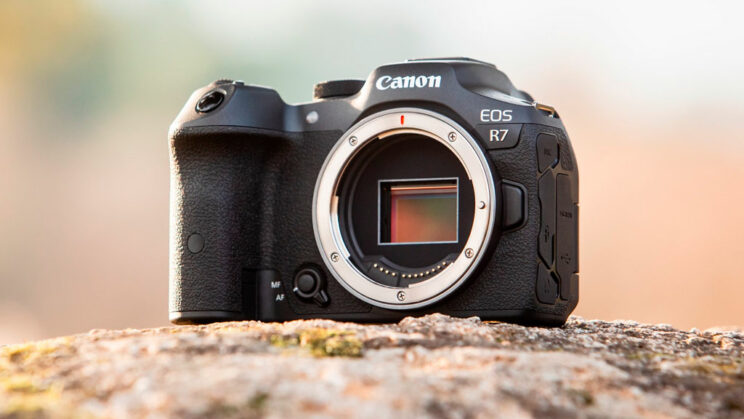 In terms of resolution, the R7 offers a higher pixel count with 32.5 megapixels, while the A6700 incorporates a 26-megapixel sensor inherited from the FX30 cinema camera, featuring a backside-illuminated design (BSI). Their ISO range is close.
Sony users have the option to shoot in Lossless Compressed or Compressed RAW formats, while Canon users can choose between RAW (lossless) and C.RAW. Additionally, both cameras support the HEIF format alongside JPEG for image capture.
---
3. Video
The A6700 allows for 4K video recording up to 60p with a negligible 1.04x sensor crop and oversampling, resulting in high-quality footage. It also offers the capability to record 4K at 120p, albeit with a more significant 1.58x sensor crop that affects the field of view more drastically.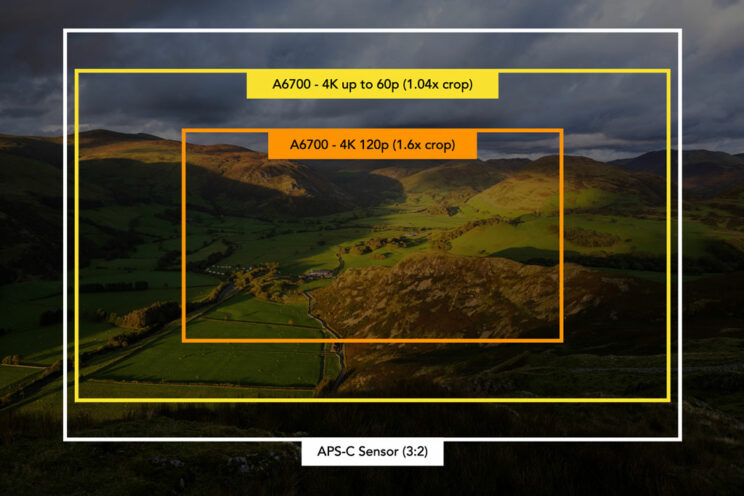 On the other hand, the R7 records 4K video up to 30p without any sensor crop, utilizing full pixel readout for detailed and sharp footage. If you wish to work in 4K 60p, the Canon provides two options: recording with no sensor crop but with line-skipping, which results in less sharp footage, or choosing the 4K Crop option with a heavy 1.8x sensor crop.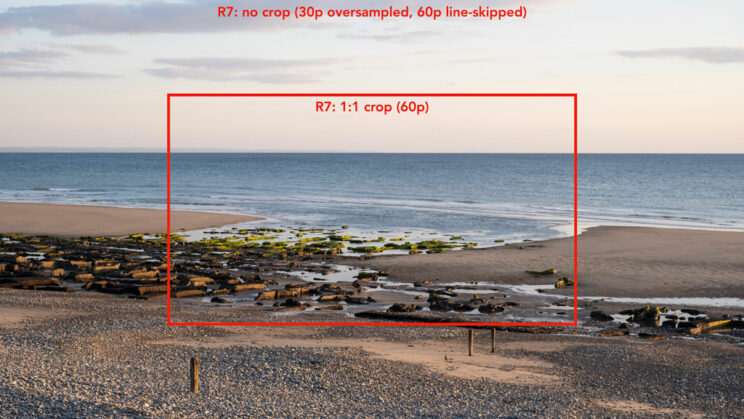 The A6700 offers a wide range of image settings, including two Log curves (S-Log2 and S-Log3), HLG (Hybrid Log-Gamma), and S-Cinetone. It also allows for the loading of custom LUTs, providing extra flexibility. On the other hand, the R7 offers C.Log3 or HDR PQ profiles.
Both cameras support internal 10-bit 4:2:2 recording, with the Sony reaching a higher bitrate of 600Mbps thanks to All-Intra compression. The R7 achieves up to 170Mbps in 4K 30p and 340Mbps in 4K 60p. Internal 10-bit is only available on the Canon when using HDR PQ or C.Log3 profiles.
Both cameras offer extended recording times without specific limitations, except for potential restrictions due to ambient temperature. While I cannot provide direct feedback about the A6700 yet, I can share my personal experience with the R7. In my test conducted at a room temperature of 20°C, the Canon demonstrated excellent performance, allowing continuous recording for 2 hours and 20 minutes.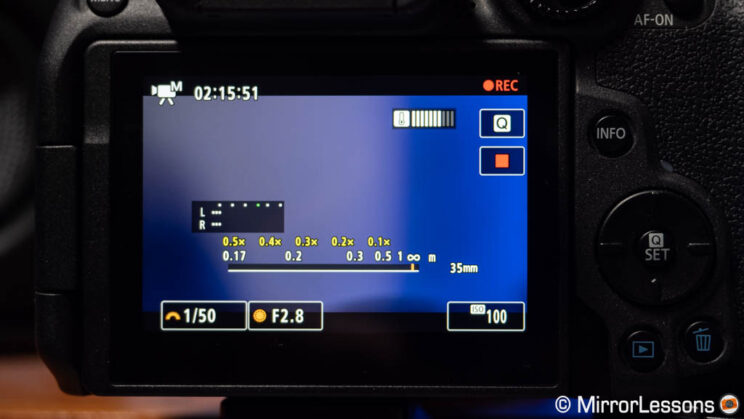 ---
4. Autofocus
The A6700 incorporates a hybrid AF system with both contrast and phase detection. It boasts 759 phase detection points, covering 93% of the sensor area.
On the other hand, the R7 utilizes Canon's Dual Pixel CMOS AF II, which combines phase detection autofocus across the entire sensor. In the 1-point AF mode, it offers a total of 5,915 points, while enabling Tracking provides 651 points.
The A6700 distinguishes itself with a dedicated AI processing chip that enables advanced subject detection. It can accurately recognize and track people (body, face, head, and eyes), animals and birds (body, face, and eyes), various vehicles, and even insects!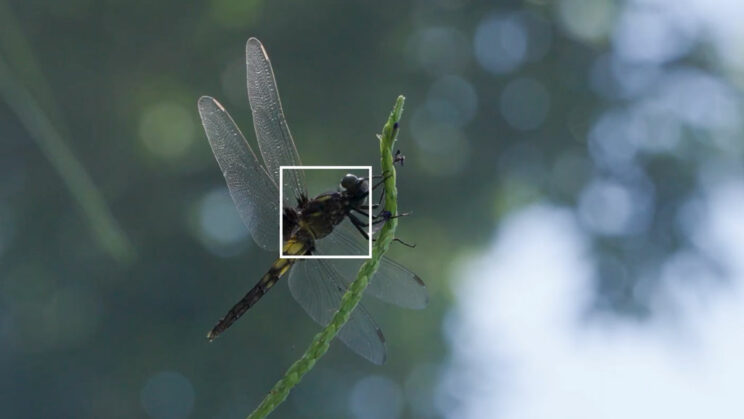 The R7 offers excellent detection capabilities, it can identify people, animals, and vehicles, with specific focus on body, face, and eye detection for humans and animals, as well as detecting a driver's helmet for motorcycles and open-cockpit cars.
In terms of low-light performance, the A6700 operates reliably in dim conditions as low as -3EV with an f/2 lens. The Canon R7 claims a slight advantage on paper with a rating of -5EV at ISO 100 when used with an F1.2 lens (equivalent to -3.5EV at f/2).
---
5. Shutter and Continuous Shooting
The Canon R7 exhibits faster shutter speed capabilities, with a mechanical shutter reaching 1/8,000s (compared to 1/4,000s on the Sony A6700). Furthermore, the electronic shutter on the R7 extends up to 1/16,000s, while the A6700 is limited to 1/8,000s.
The advantage of the R7 continues with its burst shooting capabilities. It can achieve up to 15fps with the mechanical shutter and a whopping 30fps with the electronic shutter. In contrast, the A6700 offers a maximum burst rate of 11fps, regardless of the type of shutter used.
The superior rate of the R7 sounds great on paper, but based on my experience, I can attest that the sensor readout speed is relatively slow on the Canon, leading to more pronounced distortion (rolling shutter) when panning quickly using the electronic shutter. This means that using the fastest burst available comes with limitations to be aware of.
Additionally, the R7 features a unique RAW Burst Mode, including a Pre-Shooting mode. This allows you to save approximately 15 frames before fully pressing the shutter button, making it useful for capturing fast-action moments that are challenging to anticipate. In this mode, all the frames are saved into one large RAW file. You can extract individual frames one by one using the camera or Canon's Digital Photo Professional software, but you can't save multiple frames at the same time, which is a bit annoying.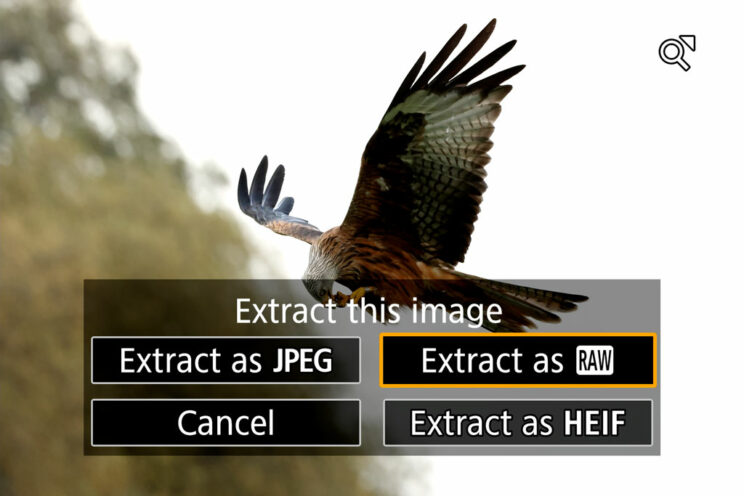 The A6700 offers excellent buffer memory with JPGs, allowing for approximately 1,000 files in Fine compression at full speed. However, when shooting in RAW, the camera's performance is limited to 59 compressed RAW files.
The R7 performs well considering its higher sensor resolution. At 30fps, the camera slows down after just two seconds (60 frames) when shooting in RAW, or four seconds when capturing JPGs (120 frames). However, it performs better at 15fps, allowing for 120 RAW frames or 270 JPG frames at full speed.
---
6. Image Stabilisation
Both the R7 and A6700 feature in-body image stabilization (5-axis). The R7 offers a maximum compensation rating of 8 stops, although the practical performance is closer to 6.5 or 7EV with most RF lenses. The A6700, on the other hand, provides a compensation rating of 5 stops.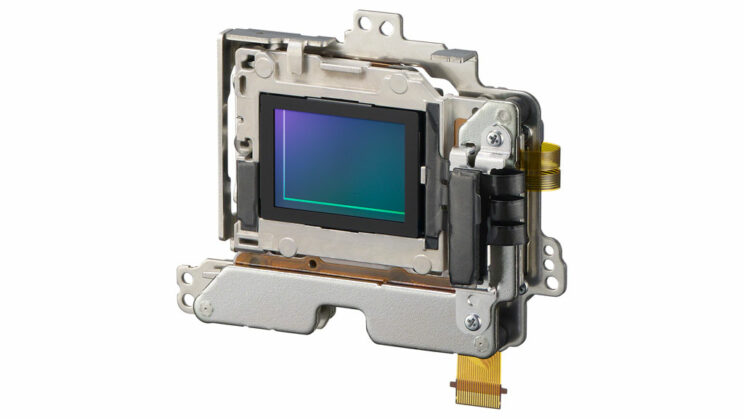 For video, both cameras offer electronic stabilization. The Sony includes Active SteadyShot, while the Canon R7 has Digital I.S. The latter provides two levels: Enabled and Enhanced, with Enhanced resulting in a more significant sensor crop.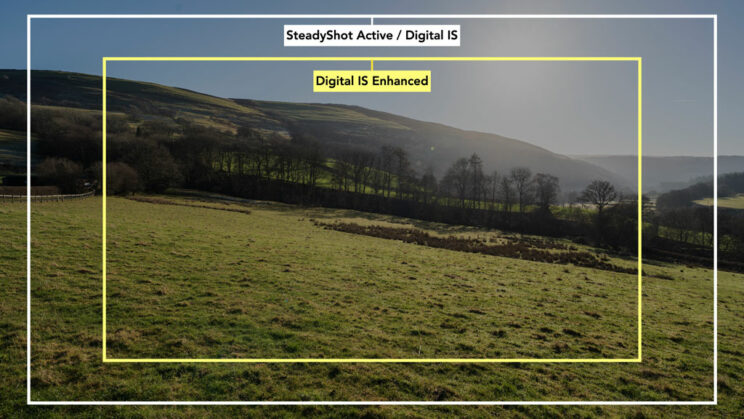 With the A6700, you also have the option of stabilizing it in post-production using the Sony Catalyst software, which utilizes the camera's gyro sensor data. Personally, I find this to be the most effective way to achieve smooth footage with Sony cameras, although there is a slight loss of sharpness as a result.
---
7. Focus Stacking
Both cameras offer a range of additional features, including focus bracketing. However, it's worth noting that only the R7 has the capability for focus stacking in-camera. When using the EOS model, you can achieve excellent results by carefully selecting a suitable focus increment.
On the other hand, with the A6700, you can stack the images in post-production using the Sony Imaging Edge software.
---
8. Memory Cards and Power
The Sony A6700 features a single SD card slot that supports the faster UHS-II protocol and is conveniently located on the side of the camera.
In contrast, the Canon R7 offers the advantage of dual SD card slots, also compatible with the UHS-II standard. This provides the option for backup storage while shooting, or separating different types of files.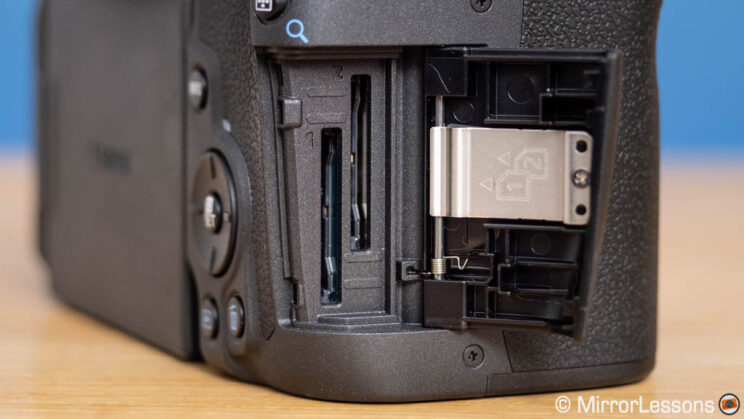 In terms of battery life, the Sony A6700 has a CIPA rating of 570 shots with the LCD screen, or 550 shots with the viewfinder. On the other hand, the Canon R7 has a similar rating of 500 frames when using the electronic viewfinder and a better 770 frames when utilizing the rear monitor.
It's worth noting that real-life performance will exceed these ratings. For instance, while testing the R7, I was able to capture approximately 2,700 images of birds in flight while still retaining 78% of battery power.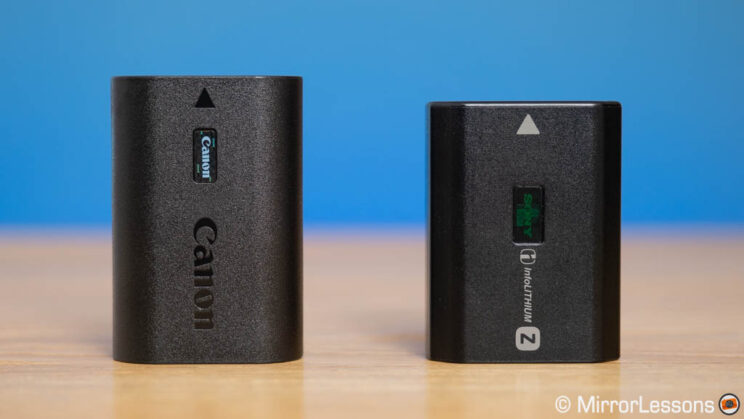 To extend the battery life of either camera, you have the option of using a USB power bank for charging or power delivery.
Unfortunately, there are currently no official battery grip options available for either the Sony A6700 or the Canon R7.
---
9. Mount and Lenses
Sony offers a robust range of APS-C lenses for their E-mount system, as well as an extensive lineup of full-frame E-mount lenses. In addition to that, there is great third-party support from reputable manufacturers like Sigma, Tamron and Samyang. This ensures that photographers have plenty of options to choose from, catering to various needs and budgets. Furthermore, Sony users can also explore the possibilities of mounting adapters and DSLR/rangefinder lenses for added versatility.
On the other hand, the Canon R7 currently has a limited selection of native APS-C RF lenses available, with all of them being zooms with non-constant and slow apertures. If you desire faster aperture lenses or more specialized options, you will need to explore alternative solutions.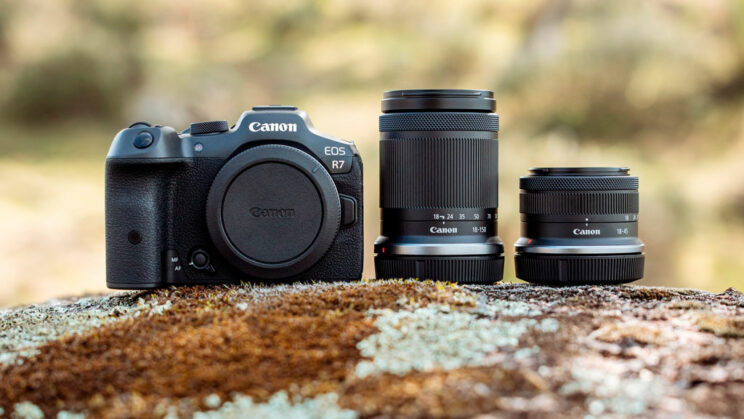 One option is to consider Canon's RF full-frame lens lineup, which offers a decent selection of affordable fast primes and a few telephoto lenses that are budget-friendly, such as the RF 100-400mm F5.6-8, 600mm F11, and 800mm F11. However, if you venture into the higher-end L lens range, the cost can significantly increase.
Another possibility is to explore Canon DSLR lenses (EF-mount) by using the included adapter that comes with the R7 bundle. The EF lens range provides a much larger and more balanced selection in terms of price and variety, with additional offerings from manufacturers like Sigma and Tamron.
It's worth noting that recent news suggest that Canon may be opening up support for third-party lenses in the future, which would be a welcome development for EOS R system users. This potential change could bring additional options and benefits to the ecosystem, expanding lens choices and enhancing the overall experience.
---
10. Price
The A6700 is currently available at a retail price of $1400, £1450, and €1700 for the body only.
The R7 is priced at $1400, £1350, and €1400, for the body only.
Please note that these prices are accurate as of July 2023 and may be subject to change.
---
Additional comparison articles:
A6700 vs R7
---
Conclusion
The Sony A6700, the long-awaited update in Sony's A6xxx lineup, shines with its compact size, advanced autofocus system, and excellent video capabilities. Meanwhile, the Canon R7 takes a different approach, offering a more comfortable design, professional features like the AF joystick and dual card slots, more sensor resolution, and a notable emphasis on delivering faster continuous shooting.
They are both competitively priced, although certainly not cheap in certain countries.
As a side note, I find it curious to analyze that Sony doesn't seem interested in a high-end APS-C camera, one that could attract sports and wildlife photographers more seriously. Think Canon EOS 7D II, or even the Nikon D500 of the glorious DSLR days. I wonder if they are waiting for the right time, or if they think there is not enough interest, or that the final price would increase too much. After all, the Fujifilm X-H2 and X-H2S, which really took the APS-C format to new heights, are more expensive products to buy.
The A6700 is a nice upgrade, don't get me wrong, but Sony didn't need to put much effort into conceiving it: it roughly keeps the same form factor as its predecessor, albeit a bit chunkier, and gets the sensor of the FX30 and the AF technology of the A7R V. Job done!
Canon has made more of a commitment in this case, trying to blend characteristics that enthusiasts and pro photographers alike could appreciate. It's a shame the electronic shutter is not more usable for fast action, but a Mark II version in a few years could fix that, hopefully.
Reminder: the links below are affiliate links. If you decided to buy something after clicking the link, we will receive a small commission.
Check price of the Sony A6700 on
B&H Photo
Check the price of the Canon EOS R7 on
Amazon | Amazon UK | B&H Photo | eBay