Fujifilm's mid-range selection of cameras consists of two body types: the double-digit X-T cameras which have a similar design to SLRs, and the flat-topped X-E range.
The latest models in each series are the X-T30 and X-E3, but because they were announced over a year apart, there are a number of interesting differences in their specifications as we'll discover below.
What they have in common:
touch sensitive rear monitor
0.39-inch OLED EVF with 2360K dots and 0.62x magnification
1/4000s mechanical and 1/32000 electronic shutter speeds
Bluetooth and Wifi connectivity
X-T30 comparison previews:
X-T20 vs X-T30 – X-T3 vs X-T30 – X-T30 vs X-T100 – X-T30 vs X-E3 – X-T30 vs a6400
---
Ethics statement: The information supplied in this article is based on official specifications and our personal experience with the X-T30 and X-E3. We were not asked to write anything about these cameras, nor were we provided with any sort of compensation. Within the article, there are affiliate links. If you decided to buy something after clicking the link, we will receive a small commission. To know more about our ethics, you can visit our full disclosure page. Thank you!
---
1. X-Trans sensor
Exclusive to Fujifilm cameras is their proprietary X-Trans sensor. Unlike traditional sensors with a Bayer filter array, X-Trans uses a unique pattern of photosites that minimises moire effects and increases resolution due to the lack of an anti-aliasing filter.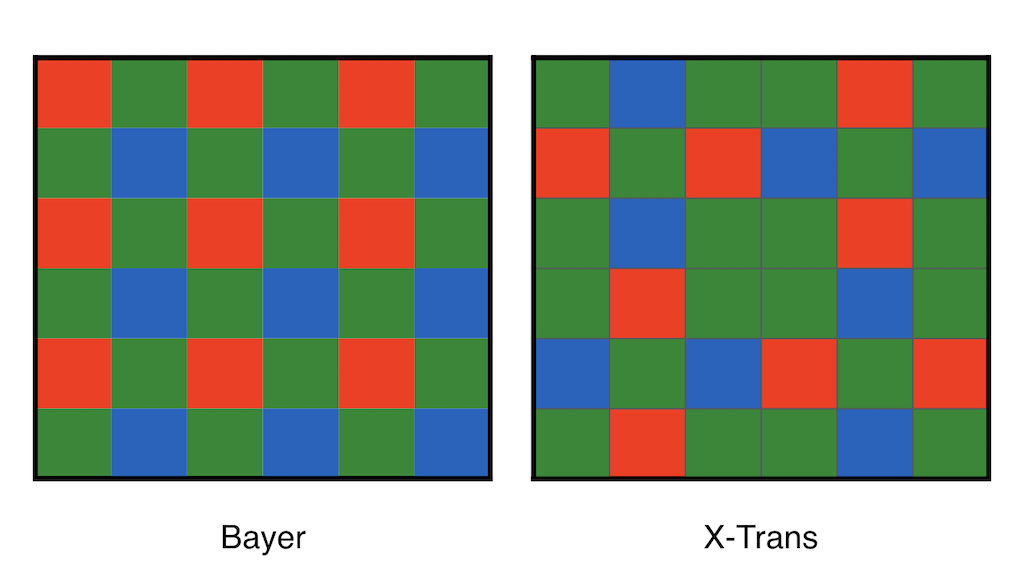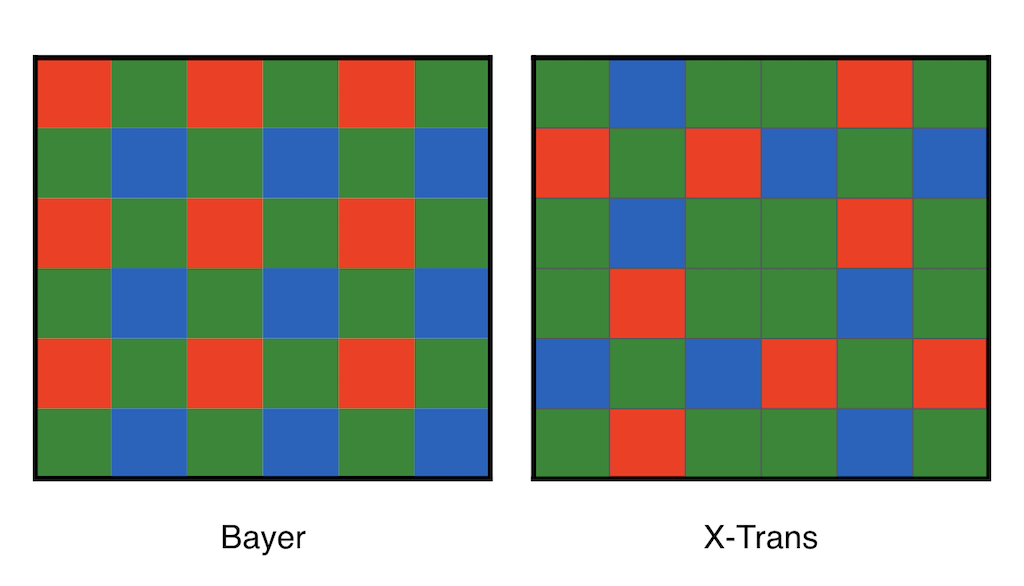 The X-T30 uses the fourth-generation version of this sensor which is characterised by its backlit illuminated structure and 26.1MP of resolution. The only other camera that currently uses this sensor is the flagship X-T3. The X-E3, being an older model, houses the third-generation version with 24.3MP.
Concerning the ISO output sensitivity, the X-T30 provides a little more flexibility thanks to its native 160 to 12800 range and extended 80, 25600, and 51200 values. The X-E3, by comparison, offers a native 200 to 12800 range with extended 100, 125, 160, 25600 and 51200 values.
In practice, there isn't a big difference between the image quality produced by these two sensors, which we tested side-by-side when we compared the X-T2 (III generation) and X-T3 (IV generation). The resolution is almost identical and although the new sensor generates less noise when you recover shadow detail in post production, it is slightly noisier at the highest ISO values. I personally wouldn't choose one model instead of the other based on this factor alone.
---
2. Body design

As we mentioned in the introduction, the X-E3 has a flat-topped rangefinder design, while the X-T20 is slightly taller due to the protruding EVF at the centre. Their weight is similar, though we could nitpick by pointing out that the X-E3 is approximately 50g lighter. You can see the exact specifications below:
X-E3: 121.3 x 73.9 x 42.7mm | 337g with battery and SD card
X-T30: 118.4 x 82.8 x 46.8mm | 383g with battery and SD card
The viewfinder specifications are almost identical. Both have a 0.39-inch OLED panel, 2360k dots of resolution, 0.005s time-lag, 0.62x of magnification and a 17.5mm eye-point. The only difference is that the X-T30 version, in addition to being a little brighter, has a faster maximum refresh rate of 100fps (compared to just 54fps on the X-E3).

The physical D-Pad on the rear has been replaced by a handy joystick on both models, which can be used to navigate through the menu and change the AF point. The joystick on the X-E3 sample we tested last year was precise and reactive but we can't say the same about the X-T30 sample we tested at the UK press event: it would often get stuck in one position, causing the AF point to race across the screen. I suspect that particular sample had an issue, so we'll wait to try a final production version before passing judgement.
Most other features are the same as well including the twin control dials, hot shoe, Auto switch, and the redesigned thumb grip. Although the buttons are found in slightly different locations around the rear, they are more or less identical too. On top however, only the X-T30 has a drive dial to select between various shooting modes.

---
3. Articulating screen
Another difference is the rear monitor. Fujifilm opted to equip its rangefinder series with a fixed monitor, while on the X-T30 and other X-T models, it can be articulated. In the case of the X-T30, the screen tilts up 90 degrees or down 45 degrees and it is 1.3mm thinner than other articulating screens in the range.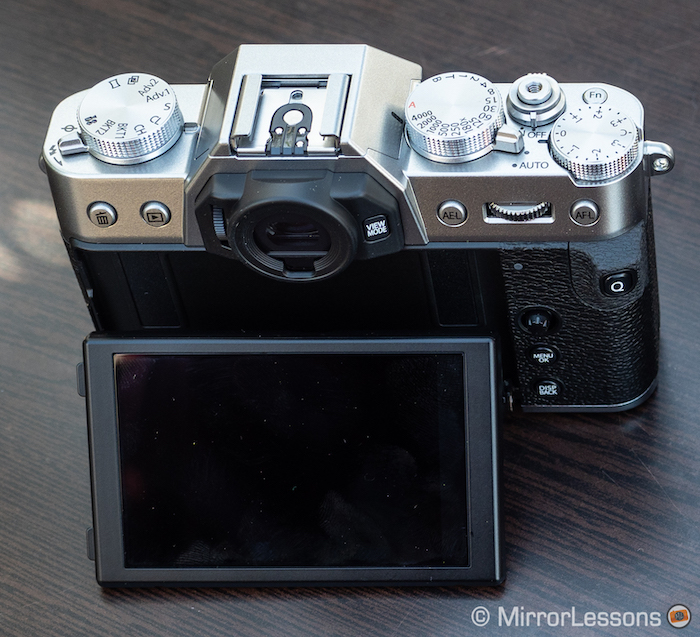 Otherwise the screens are pretty much identical. Both are 3-inch types with 1040k dots of resolution and touch sensitivity that works even when composing with the EVF. Interestingly touch sensitivity is more responsive on the new model, which is a welcome upgrade since the touchscreens of older Fujifilm cameras are somewhat sluggish.
---
4. Autofocus algorithm
The X-E3 and X-T30 both use an intelligent hybrid autofocus system but that of the X-T30 is more advanced.
Whereas the X-E3 offers 91 areas on a 13×7 grid (or 325 points on a 13×9 grid), the X-T30 boasts 117 points on a 13×9 grid (or 425 on a 17×25 grid). What's more, the phase detection points cover 99% of the sensor on the X-T30 in all modes except AF Tracking where coverage is 91% x 94%. On the X-E3, the phase detection points are confined to the centre, which means that as soon as the subject moves toward the edges of the frame, the camera will track it more slowly.
There are other advantages to the updated X-T30 autofocus algorithm as you can see below:
phase detection AF in low light down to -3EV (X-E3 is rated at +0.5Ev)
non-stop phase detection AF when focusing at a distance or when there is a big gap between two subjects
more reliable face and eye detection for stills and video (eye detection now available in 4K with C-AF; smaller faces can be tracked)
'face selection' to select the face you want to track using the LCD or joystick
exposure level remains constant even if the camera detects black hair
Both models feature Fujifilm's AF-C Custom Settings which let you customise the behaviour of the autofocus system according to the movement of the subject.

In our tests with the X-T3, we found that it was more capable than any of the older X series cameras in terms of autofocus performance and tracking. For example, it was more reactive for birds in flight and worked better with older lenses featuring a non-linear motor. Our brief time with the X-T30 confirmed that these improvements have carried over, although the camera still has the same old habit of seeing faces in a scene where there are none.
---
5. Continuous shooting speeds
If you're planning to use your future Fujifilm camera for sports and action, the X-T30 is definitely better choice because it has almost the same speeds as the X-T3.
With the electronic shutter, it has a maximum speed of 20fps or 30fps with the 1.25x crop mode activated (with AF/AE tracking). At these speeds, the camera provides a blackout-free live view of your scene, allowing you to follow subjects that might prove more difficult to track with other cameras due to their speed or erratic movements.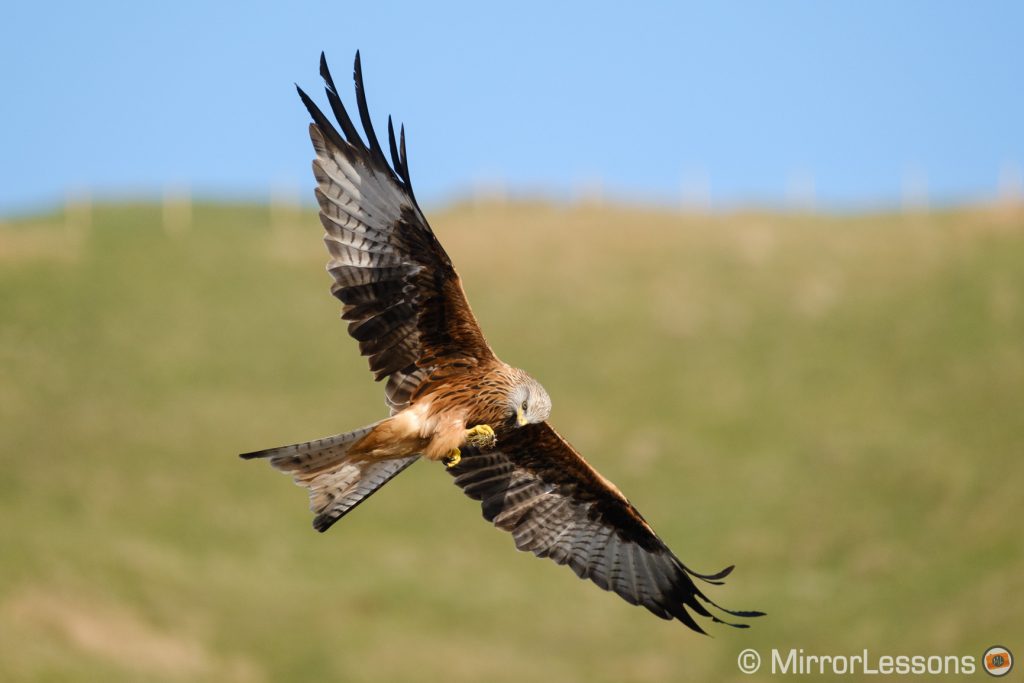 Switching over to the mechanical shutter reduces the maximum speed to 8fps, which is still more than enough for most situations.
On the X-E3, the maximum mechanical shutter speed is identical but it can only go up to 14fps with the electronic shutter and there isn't a blackout-free option.
As for the buffer depth, you can fire off 90 JPGs / 18 RAW files in a burst at 8fps with the X-T30, or 62 JPGs / 25 RAW with the X-E3.
---
6. Video specifications
Although both cameras can shoot in 4K resolution at 30fps, the X-T30 inherits a number of features from the flagship model that make it a more appealing choice for video work.
For example, only the X-T30 has Fujifilm's F-log profile, which can be recorded internally, and the DCI format for 4K and 1080p (17:9 aspect ratio).
In addition to 4:2:0 8-bit internal recording to the SD card, the X-T30 can also output a 4:2:2 10-bit signal via HDMI. The internal recording capabilities are the same on the X-E3 but the signal via HDMI is limited to 4:2:2 8-bit colour depth. The maximum bitrate in 4K/30p is 200Mbps on the X-T30, which is double that of the X-E3.
Other advantages of the X-T30 include:
better continuous autofocus and tracking (as discussed above)
more effective face and eye detection (as discussed above)
high resolution digital sound recording (48KHz 24-bit)
Zebra settings
4K inter-frame noise reduction
DR200 and DR400 settings
When recording in 4K at 30fps, the X-T30 uses a region of approximately 21MP (6K) on the sensor to offer oversampled 4K video with full pixel readout. The X-E3 performs line-skipping, meaning that the footage isn't as sharp, may suffer more from aliasing and displays more noise at high ISO levels.
You can see some video footage taken with the X-T30 in our hands-on video from the UK press event. It includes an ISO comparison with the X-T20 which has the same sensor and video capabilities as the X-E3.
---
7. Film simulation modes
The X-T30 comes with Fujifilm's latest colour profile – or Film Simulation Mode – called ETERNA. First launched with the X-H1, it is a video-specific mode designed to achieve a cinematic look with more room for post production. The DR is 12-stop wide and the highlight/shadow tones are softer than the other modes. You can see a comparison between ETERNA and PROVIA below:
A few other colour/B&W settings you won't find on the X-E3 include:
Grain Effect: choose between Strong, Weak or Off for black and white images
Colour Chrome Effect: produces deeper colours and gradation in highly saturated subjects
Monochrome Adjustment: reproduces warm and cool tones for black and white shooting

---
8. Extra features
Both cameras come with a good range of extra features including advanced SR auto, timelapse, panorama, advanced filters, multiple exposure, bracketing and Bluetooth connectivity.
However the X-T30 has a handful of extra features it only shares with the flagship X-T3 at the time of writing. These include:
Sports Finder: marks a cropped area at the centre of the finder and shoots at approximately 16MP; makes it easier to see if a subject is entering the frame
Pre-shot: saves a series of shots starting just before the shutter button is pressed all the way down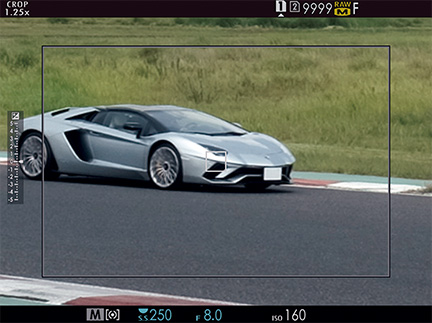 It is hard to say which of these could potentially come to the X-E3 via firmware in the future since the X-T30 uses a more powerful sensor and processor.
---
9. Built-in flash
Fujifilm hasn't made room for a built-in flash on the X-E3 but the small EF-X8 is provided in the box, which gives you a little more power in comparison to the built-in pop-up flash of the X-T30.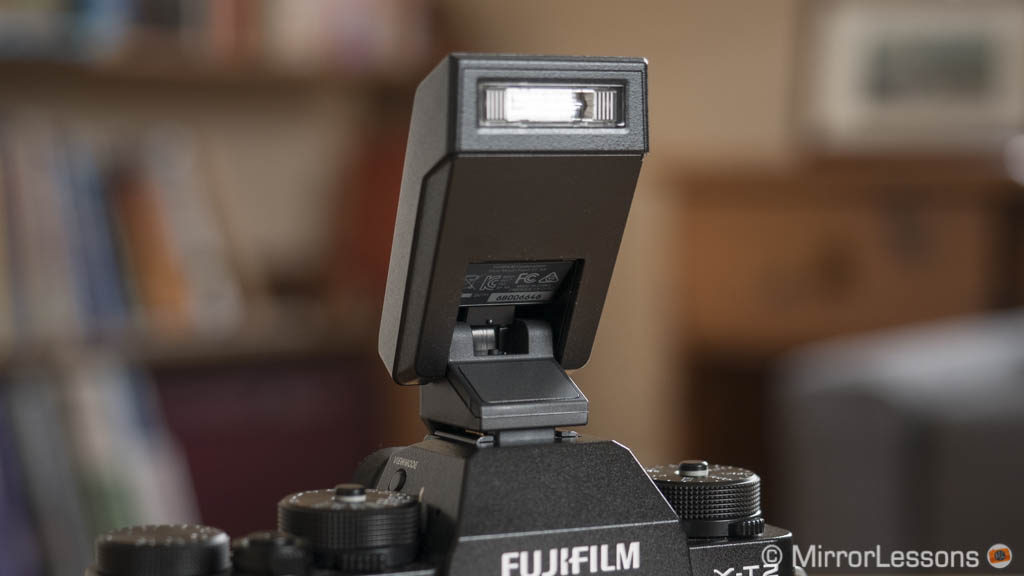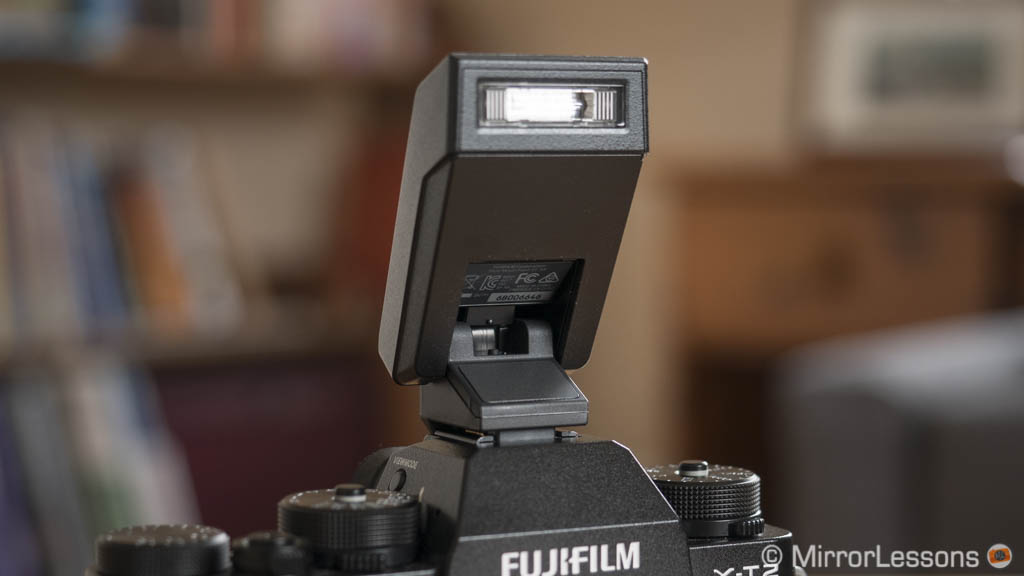 Both cameras share a maximum sync speed of 1/180s and are fully compatible with the latest flash products and options such as the EF-X500 unit, HSS and wireless capabilities.
---
10. Price
The X-T30 body debuts with a retail price of approximately $900 US, making it $200 more expensive than the X-E3. You can also purchase both cameras in a variety of kits, albeit at a higher price.
---
Conclusion
X-T30 comparison previews:
X-T20 vs X-T30 – X-T3 vs X-T30 – X-T30 vs X-T100 – X-T30 vs X-E3 – X-T30 vs a6400
Back when the X-E3 and X-T20 were the flagship models in Fujifilm's enthusiast line-up, the choice was easy. All you had to do was decide whether you preferred the flat-top or SLR look, or if you wanted a tilting screen, and you were set. All the other specifications were more or less identical.
Now that the X-T30 has arrived, things have become a little more complex. It is no longer just a question of design preference, but also of the kind of specifications you need to achieve your image-making goals.
For example, if you are really into sports and wildlife, there is no question that the X-T30 has more to offer in terms of continuous burst speeds, fluidity of the live view, and extra features such as the Sports Finder mode. Likewise if you are serious about video, you may find F-Log, the ETERNA film simulation mode and 4:2:2 10-bit colour depth via HDMI quite appealing.
If you don't care about any of these genres, the X-E3 is still an excellent choice as far as image quality, speed and performance are concerned, and it comes at a more affordable price too.
---
---
Reminder: the links below are affiliate links. If you decided to buy something after clicking the link, we will receive a small commission.
Check the price of the X-T30 on B&H Photo
Check the price of the X-E3 on B&H Photo