Back in 2014, the X-T1 catapulted Fujifilm to success on the consumer market. Not only was it the first X Series camera to seriously target advanced users, but it also inaugurated the popular X-T line-up which now consists of seven models that target different types of users.
In this preview, we're going to be looking at how two of the less expensive X-T cameras compare. One is the recently announced X-T30, which is classified as a mid-range model, and the second is the latest entry-level model, the X-T100.
What they have in common:
built-in 0.39-inch OLED viewfinder with 2360K dots and 0.62x magnification
hybrid AF system with single point, zone AF and wide/tracking AF
hot shoe with TTL flash compatibility
built-in pop-up flash
Bluetooth and WiFi
X-T30 comparison previews:
X-T20 vs X-T30 – X-T3 vs X-T30 – X-T30 vs X-T100 – X-T30 vs X-E3 – X-T30 vs a6400
---
Ethics statement: We used a pre-production X-T30 sample at a press event in London for an afternoon and we tested a copy of the X-T100 last year. Within the article, there are affiliate links. If you buy something after clicking one of these links, we will receive a small commission. To know more about our ethics, you can visit our full disclosure page. Thank you!
---
1. X-Trans vs Bayer sensor
Although both cameras house an APS-C sized CMOS sensor, the X-T100's is a standard Bayer type with approximately 24MP while the X-T30 uses the latest X-Trans IV sensor with 26.1MP.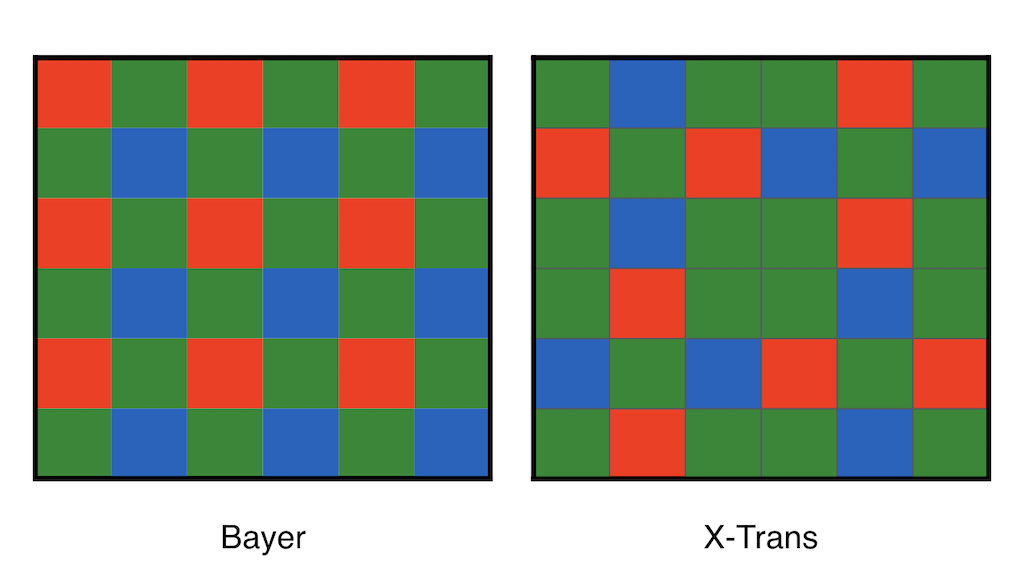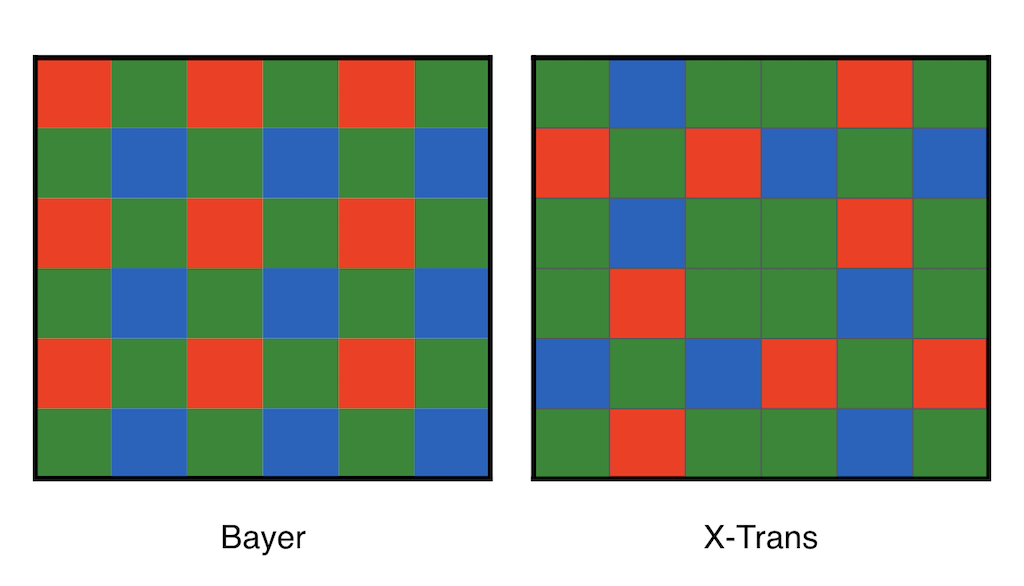 The X-Trans sensor guarantees the presence of at least one red, blue and green pixel on every horizontal and vertical line. It is designed to minimise moire effects, reproduce more accurate colours and increase resolution due to the lack of a low-pass filter. The fourth generation of this sensor also incorporates a back-illuminated structure which enhances the camera's light collection capabilities.
We're not going to delve into all the differences between X-Trans and Bayer here, but it suffices to say that not everyone is a fan of X-Trans RAW files since some software programs such as Lightroom* experience more difficulty rendering fine details from them. We've personally never experienced any issues except when dealing with scenes that contain lots of foliage.
*Note: the new Detail Enhancer option introduced with Lightroom Classic CC is a significant step forward, but it takes almost a minute per file and creates a new DNG file as a result.
---
2. Body design
A surprising difference is that the entry-level X-T100 is slightly larger and heavier than the mid-range X-T30. You can see the exact measurements below:
X-T100: 121 x 83 x 47.4 mm | 448g including battery and SD card
X-T30: 118.4 x 82.8 x 41.6 mm | 383g including battery and SD card

Unlike the X-T30, whose front grip is already incorporated into the camera body, the X-T100 comes with a detachable grip that can be screwed onto the body. When I was testing the X-T100, I left it attached as I found it greatly improved the handling of the camera.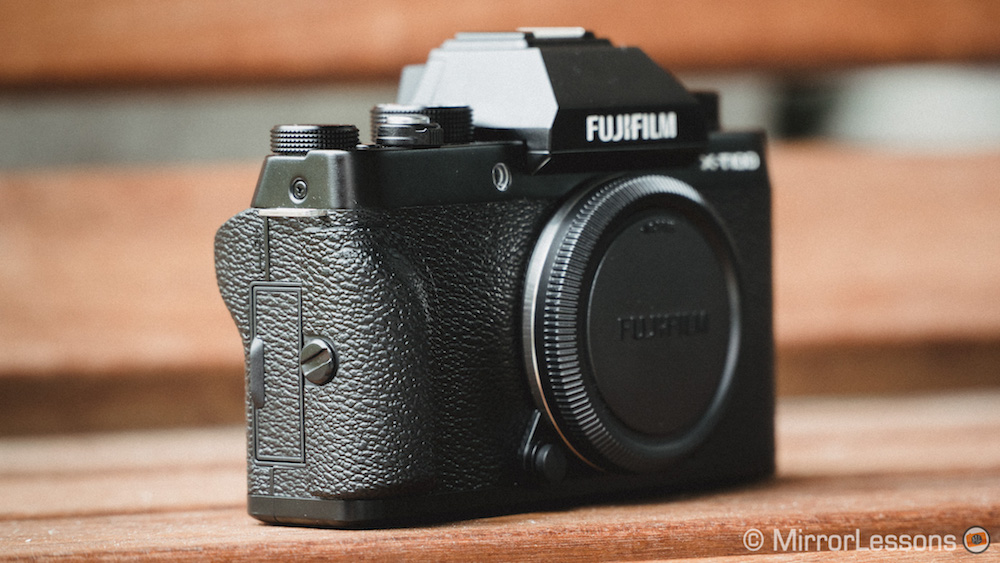 Because the X-T30 is intended for slightly more advanced users, it benefits from a more complex array of dials. In addition to the twin control dials on the front and rear, you also get a shutter speed dial, exposure compensation dial, and a dial dedicated to the various burst/bracketing modes. There is also a handy focus lever on the front and a joystick on the rear that lets you adjust the AF point and browse through the menu.

On the X-T100, you'll find a PSAM dial on top, two function dials to which you can apply your preferred settings and a control dial on the rear. Instead of a joystick, it uses a traditional 4-way D-pad.

Both cameras are available in pure black, as well as two additional colour variations: champagne gold / dark silver for the X-T100 and silver / charcoal for the X-T30. Neither features any sort of weather-sealing.
---
3. Rear LCD screen
Both cameras feature an LCD monitor on the rear but they articulate in different ways.
The X-T30 has a two-way tilting mechanism that flips up 90 degrees and down 45 degrees, whereas the X-T100 has a three-way tilting mechanism that also tilts out to one side to facilitate vlogging and selfie shooting. I personally love this solution as it doesn't block the tripod mount or the hot shoe.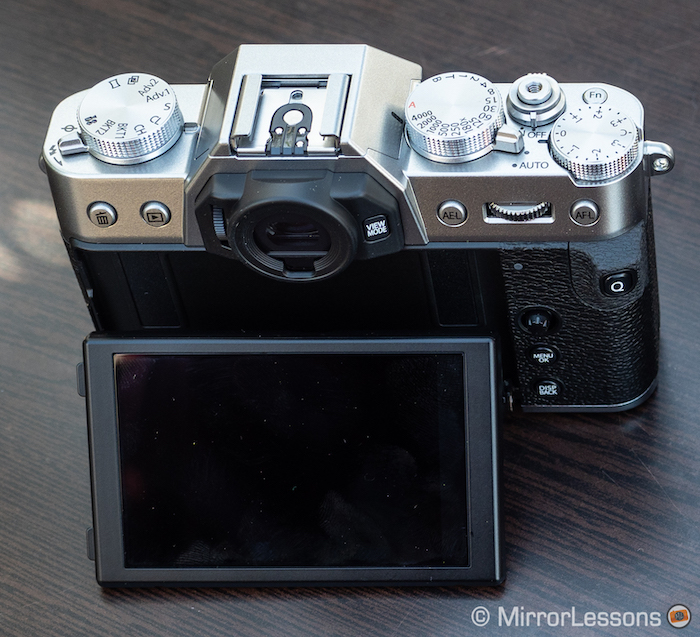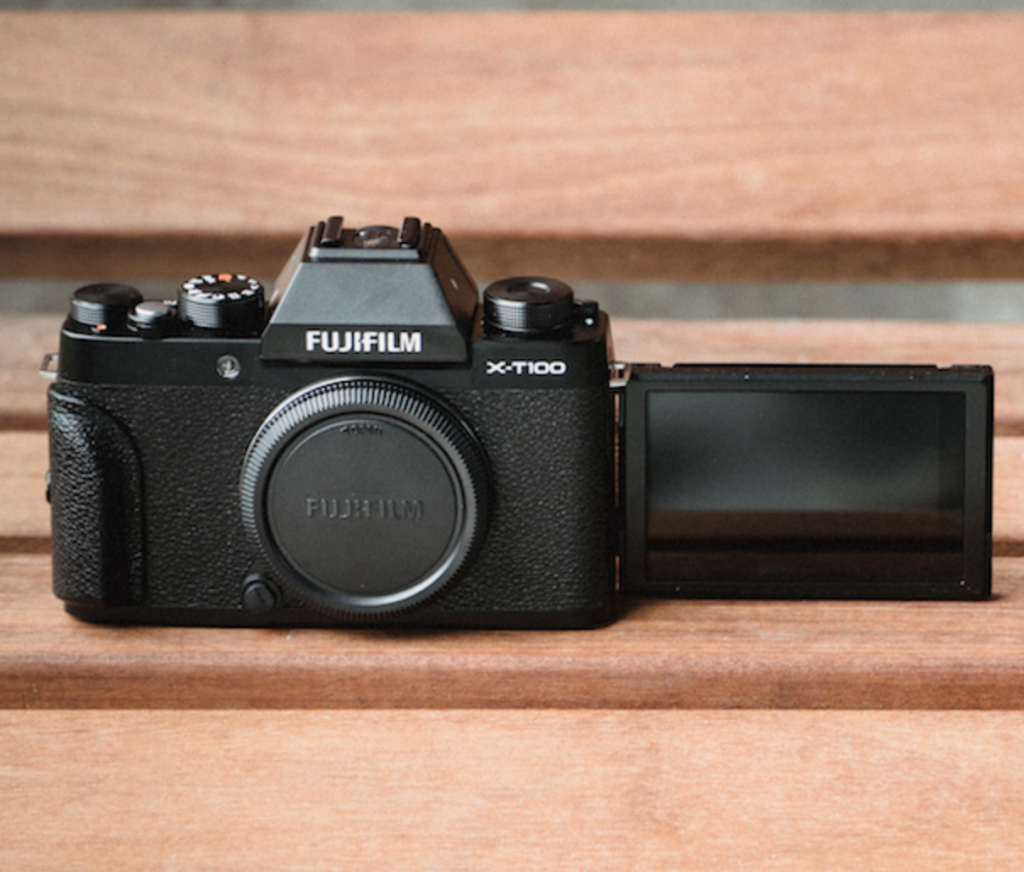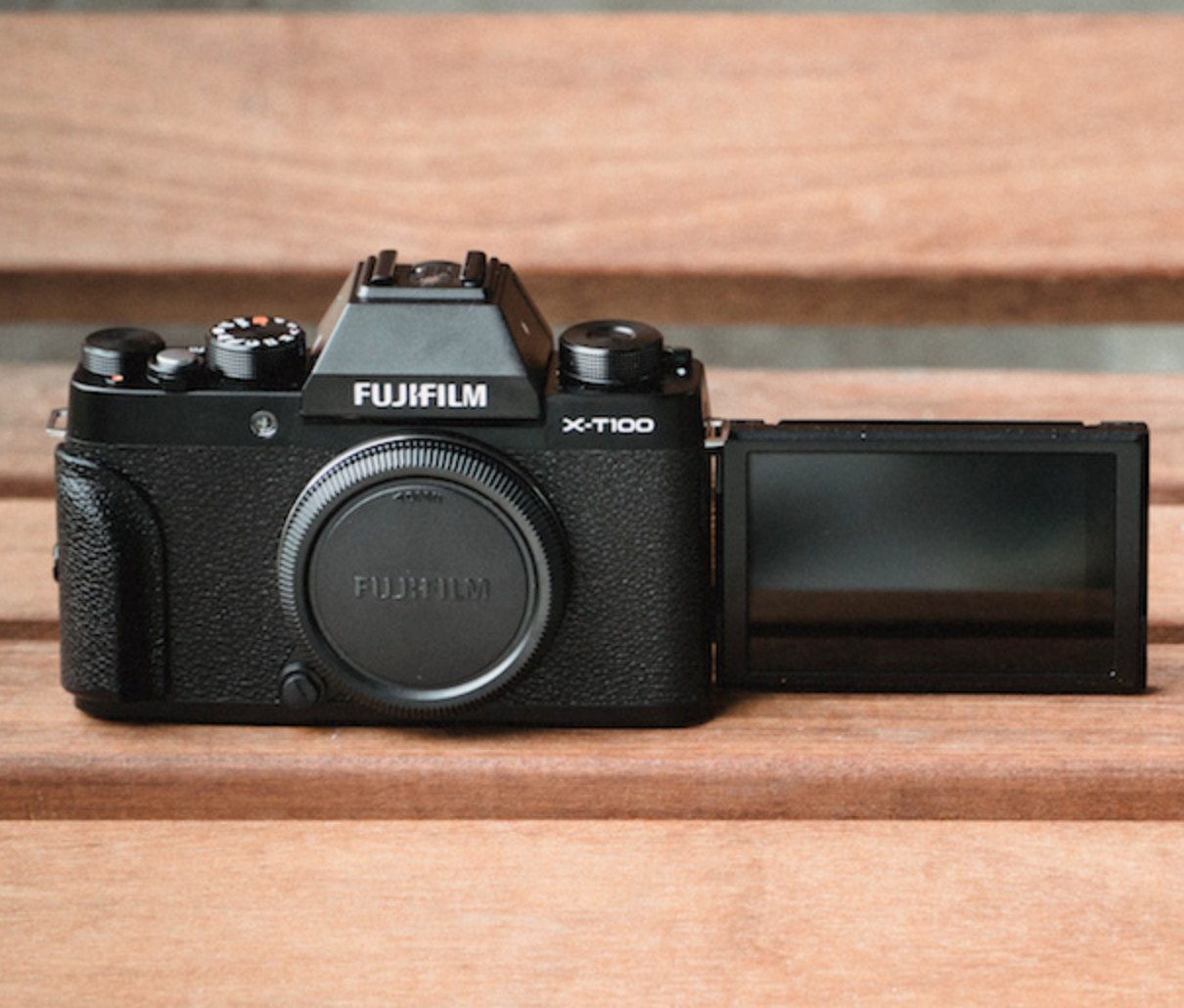 Both screens are 3-inch types with 1040K dots of resolution, and they incorporate the same touch capabilities including touch shooting, autofocusing and swiping / pinching in playback mode, just to name a few. The only difference is that the X-T30's touch screen has been designed to be more responsive than any other Fujifilm screen to date, and we found it pretty reactive when we tried it in person.
---
4. Hybrid autofocus system
The X-T100 and X-T30 both use an intelligent hybrid autofocus system but that of the X-T30 is much more advanced.
Whereas the X-T100 has 91 areas on a 13×7 grid, you can increase the points to 425 on a 17×25 grid on the X-T30. What's more, the phase detection points cover 99% of the sensor on the X-T30 whereas on the X-T100, they are confined to the centre.
There are numerous other advantages to the X-T30 autofocus system as you can see below:
phase detection AF in low light down to -3EV
AF-C Custom Settings to customise the behaviour of the autofocus
non-stop phase detection AF when focusing at a distance or when there is a big gap between two subjects
more reliable face and eye detection
'face selection' to select the face you want to track using the LCD or joystick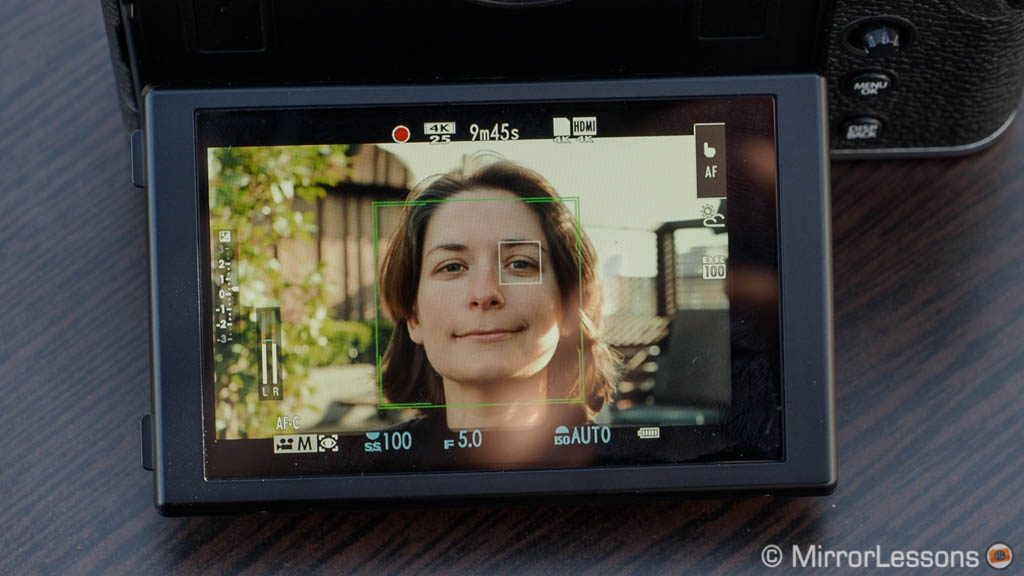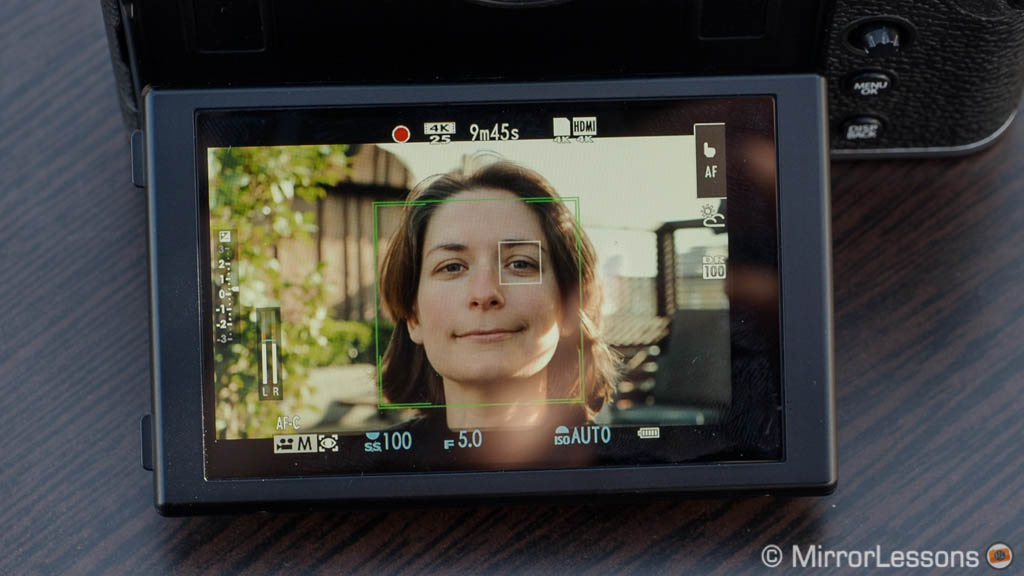 The X-T30 uses the same autofocus system as the X-T3, and in our experience, the performance is almost flawless even for difficult subjects such as birds in flight. The X-T100, on the other hand, struggles much more with moving subjects of all sorts.
---
5. Video specifications
Although both cameras are 4K capable, the X-T30 is able to shoot at a maximum frame rate of 30fps, which is much more usable than the 15fps frame rate of the X-T100. In Full HD, the X-T100 is limited to 60fps whereas the X-T30 can go as high as 120fps to produce proper slow motion footage.
The X-T30 performs 6K full pixel readout across the full width of the sensor and downsamples it to 4K, whereas the X-T100 performs line-skipping. This means that the X-T30 offers sharper footage with fewer artefacts.
Other video-related advantages of the X-T30 include:
internal F-log recording
ETERNA film simulation mode for video
better continuous autofocus and tracking (as discussed above)
more effective face and eye detection (as discussed above)
DCI 4K recording
4:2:2 10-bit recording via HDMI
high resolution digital sound recording (48KHz 24-bit)
Zebra settings
4K inter-frame noise reduction
Still, not everything is against the X-T100. For example, it offers a longer recording duration of 30 minutes regardless of whether you film in 4K or Full HD. By comparison, the X-T30 is capped at 15 minutes for Full HD and just 10 minutes for 4K.
---
6. Burst speeds and buffer depth
The X-T30 is definitely the camera you'd rather use for sports and action given its superior continuous shooting speeds. With the electronic shutter activated, its maximum speed with AF/AE tracking is 20fps or 30fps with the 1.25x crop mode activated. At these speeds, the camera provides a blackout-free live view of your scene, allowing you to follow your subject with greater ease. Switching over to the mechanical shutter gives you a maximum speed of 8fps.
On the X-T100, there are just two speeds to choose between: 6fps and 3fps.
Even the buffer depth is better on the X-T30. For example, you can fire off 90 JPG frames or 18 RAW files in a burst at 8fps, whereas the X-T100 can only take an average of 26 JPG frames at 6fps.
---
7. Extra features
Both cameras come with a good array of extra features including advanced SR auto, timelapse, panorama, advanced filters, multiple exposure, and bracketing.
The 4K Burst and Multi Focus modes are only available on the X-T100 at the time of writing. The former lets you take a 4K video at 15fps and extract stills from the footage, whereas the latter lets you stack a series of 4K stills taken at different focus distances. It also comes with more self-timer options such as Smile, Buddy, Group, and Face Auto Shutter.
The X-T30 shares many of its extra features with the flagship X-T3. These include:
Sports Finder: marks a cropped area in the viewfinder and shoots at approximately 16MP; makes it easier to check the movement of a subject just outside the shooting frame
Grain effect: choose between Strong, Weak or Off
Colour Chrome Effect: produces deeper colours and gradation in highly saturated subjects
Monochrome Adjustment: reproduce warm and cool tones which were conventionally achieved using specific photographic papers
Pre-shot: saves a series of shots starting just before the shutter button is pressed all the way down

---
8. Battery life
Even though it uses the same NP126S battery as the X-T30, the X-T100 has a longer battery life. For instance, it can take approximately 430 shots or 90 minutes of 4K video on one charge, whereas the X-T30 can only manage 380 shots or 45 minutes of 4K video.
Both cameras can be charged via the USB port. The USB C port on the X-T30 also supports power delivery when in operation.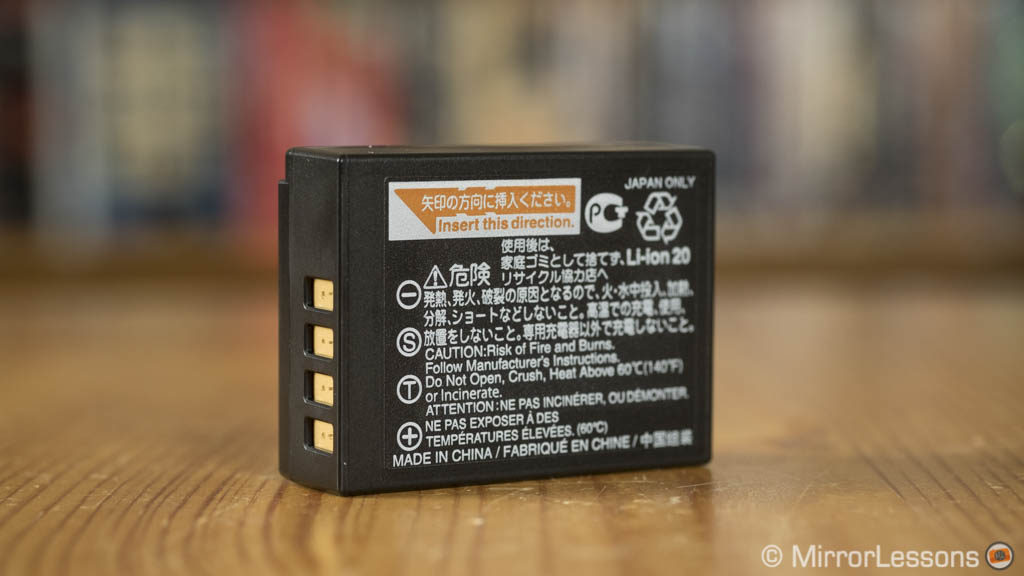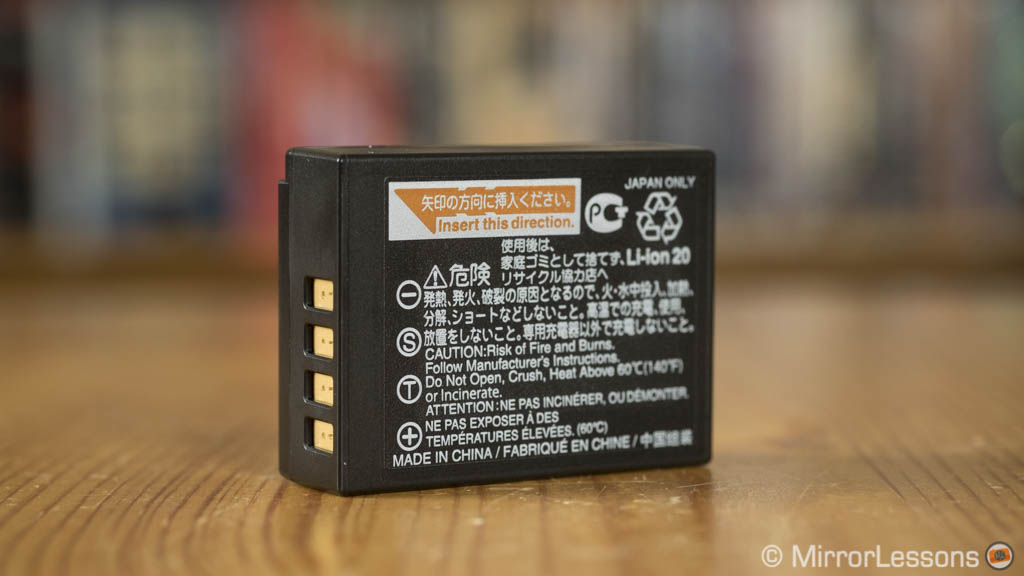 ---
9. Terminals
A small differences concerns the terminals on the two cameras. Although both have an HDMI micro connector (Type D), 2.5mm microphone/remote port and hot shoe, only the X-T30 features the new USB Type-C port. The X-T100 comes with the older USB 2.0 High-Speed / micro USB terminals.
The USB Type-C connection also allows you to connect a headphone (adapter required).
---
10. Price
If you are looking for a camera on a budget, the price will certainly be one of the foremost factors you consider. At nearly $900 for the body alone or $1000 with the 15-45mm kit lens, the X-T30 is approximately $400 more expensive than the X-T100, so it is definitely worth considering whether you actually need all the extra features the X-T30 has to offer before settling on either model.
---
Conclusion
X-T30 comparison previews:
X-T20 vs X-T30 – X-T3 vs X-T30 – X-T30 vs X-T100 – X-T30 vs X-E3 – X-T30 vs a6400
Whether you should choose the X-T30 or X-T100 ultimately depends on what kind of features you require from your digital camera.
If you are enthusiastic about action genres such as sports and wildlife, there is no question that the X-T30 is the better choice thanks to its faster burst speeds, more advanced autofocus system, very effective face/eye detection algorithm, and deeper buffer. The same reasoning applies to video recording given that the X-T30 has far more advanced specifications such as 4K/30p, internal F-Log and Full HD recording at 120fps.
If however all you are looking for is a stylish camera for family and holiday snaps, the X-T100 is more than capable. It provides excellent image quality, good enough autofocus performance for non-intensive shooting, and a screen you can flip out to the side to record videos of yourself and take selfies.
---
Want to know more about the X-T30? Check out our hands-on video!
---
Reminder: the links below are affiliate links. If you decided to buy something after clicking the link, we will receive a small commission.
Check the price of the X-T30 on B&H Photo
Check the price of the X-T100 on B&H Photo