In 2017, Sony surprised us with the original A9, a camera that featured unparalleled speed for a full-frame model, not just because of the impressive autofocus and continuous shooting speed, but also because of the blackout-free shooting experience, taking the performance of the electronic shutter to new levels.
The A9 II, released in 2019, was a mild upgrade with improvements in the body design and some extra features tailored for sports photographers.
The third generation, the Alpha 9 mark III, arrives in 2023 to introduce a leap forward in sensor technology, just like the original model did six years earlier.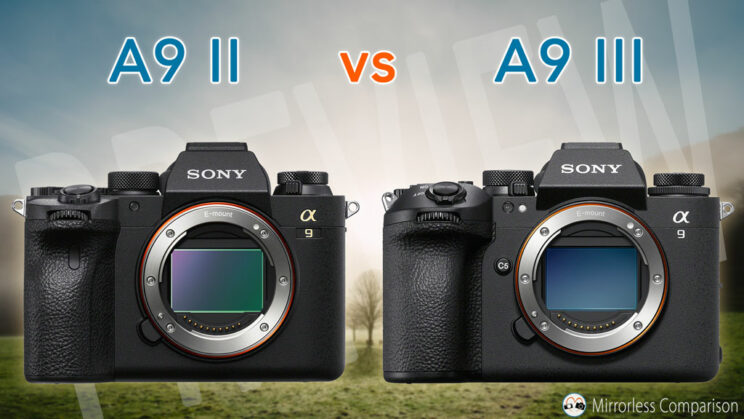 ---
Ethics statement: the following is based on our personal experience with the A9 II and official information for the A9 III. We were not asked to write anything about this product, nor were we provided any compensation of any kind. Within the article, there are affiliate links. If you buy something after clicking one of these links, we will receive a small commission. To know more about our ethics, you can visit our full disclosure page. Thank you!
---
1. Rolling Shutter vs Global Shutter
Both cameras feature a full-frame sensor with 24 megapixels (24.2MP for the II, 24.6MP for the III).
Both sensors feature a stacked design – which was at the heart of the breakthrough in performance with the original A9 model – to improve readout speed. Additionally, the A9 II also comes with a BSI (backside-illuminated) structure.
Additionally, the A9 III features the latest Bionz XR image processor, which is eight times faster than the one found on the Mark II model.
But the real deal, and the one that made the major headlines in the press, is that the A9 III is the first mirrorless camera to feature a global shutter image sensor, as opposed to a rolling shutter sensor, which is found in all other cameras and many professional cine cameras.
"So, what is a global shutter?" you may ask. Well, in simple terms, it means that the camera can expose and read all the pixels simultaneously. A rolling shutter, on the other hand, can do that only one row of pixels at a time.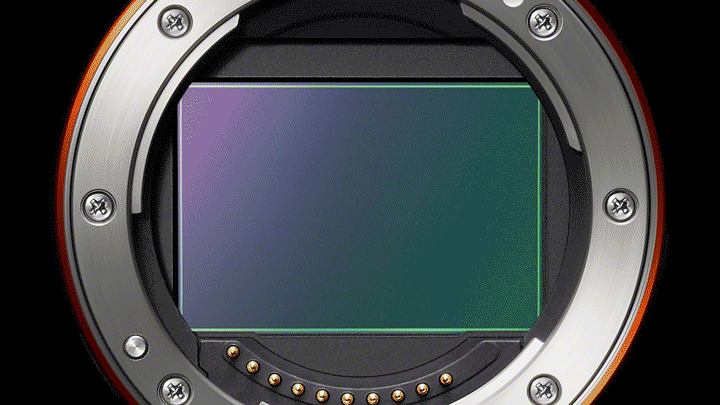 To understand why this is such a big deal, we need to rewind the clocks a bit. For years, the mechanical shutter has been the standard way to take pictures, with two physical curtains opening and closing in front of the sensor to initiate and then terminate the exposure. Because these are physical elements moving inside your camera, they have limits when it comes to the maximum shutter speed, continuous shooting, or even flash sync speed.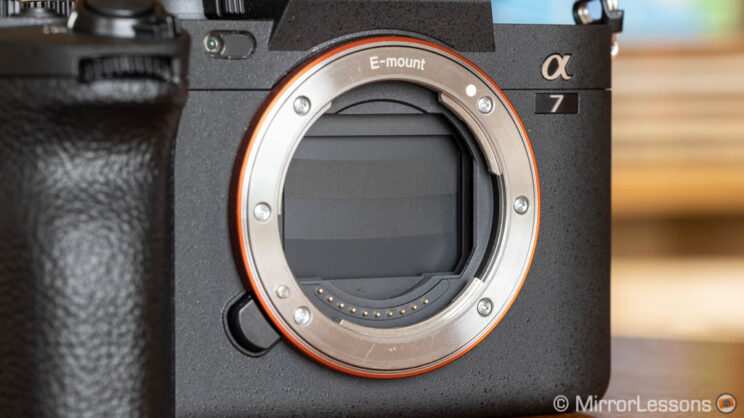 For years, we've coped with these "limitations" just fine, but as technology progressed, manufacturers found a way to improve the performance by relying on the electronic shutter instead.
The e-shutter has been around for a long time, mainly because it allowed cameras to record video. With mirrorless cameras, we started to see the first benefit for photographers via the silent mode (no physical curtains, so no noise): you could take photos without the sound of the mechanical shutter getting in the way in quiet places.
Then, with technology evolving and processors becoming faster, the electronic shutter pushed the boundaries further. This is when we started to see drive speed going beyond 15fps, shutter speed passing the 1/8000s cap, new advanced functions such as Pro Capture and, in 2017, we also started to hear about live view and no blackouts while shooting thanks to the arrival of the first generation A9.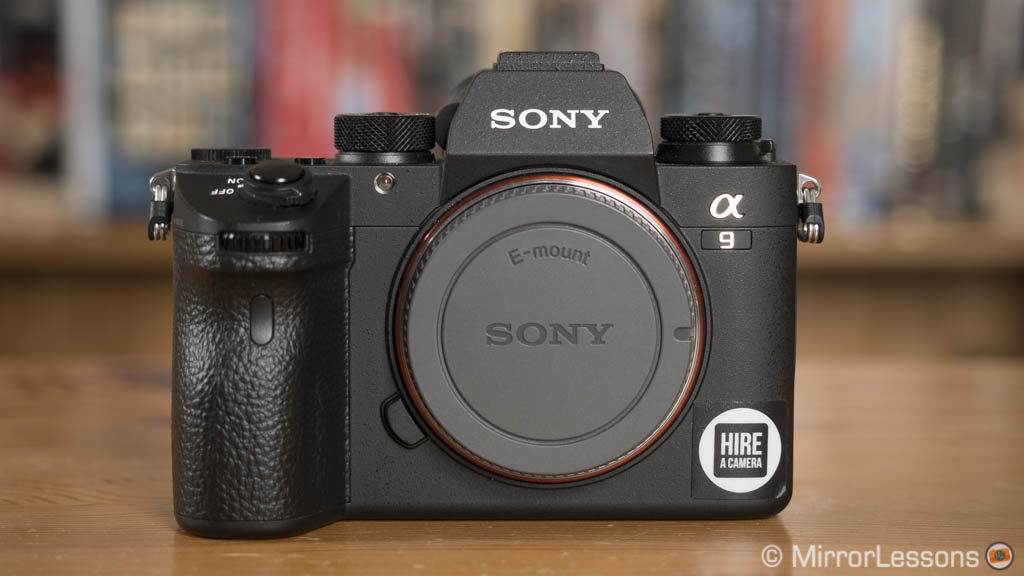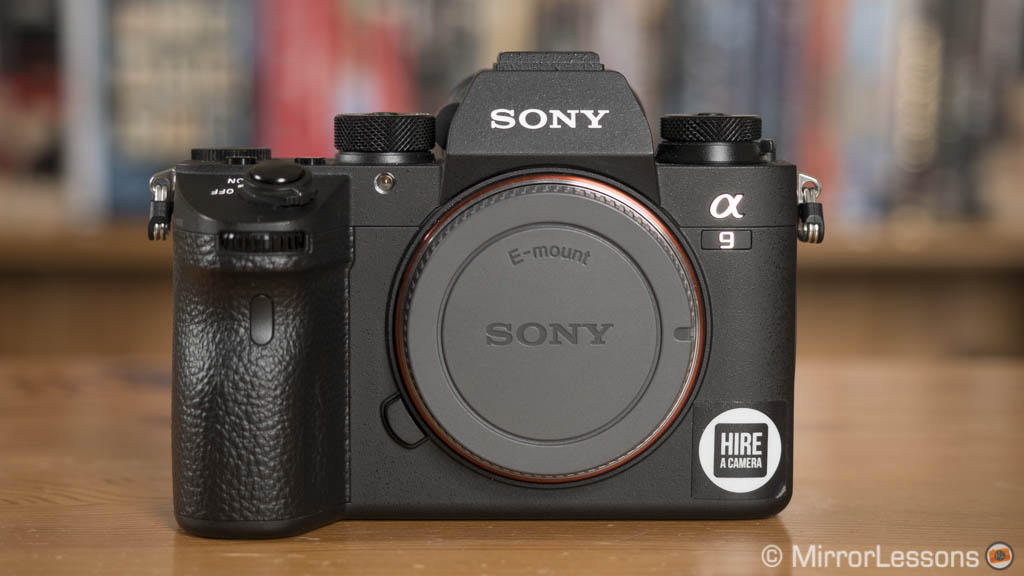 On the downside, electronic shutters introduced their own set of limitations. You may have heard of rolling shutter issues or the rolling shutter effect, with the most common example being distortion when panning quickly with the camera. This happens because the sensor is not fast enough in reading all these rows of pixels. Rolling shutter can be worse for videos than still images.
Other known limitations include banding with artificial lights and limited flash sync possibilities (flash is disabled on the A9 II when using the e-shutter, for example).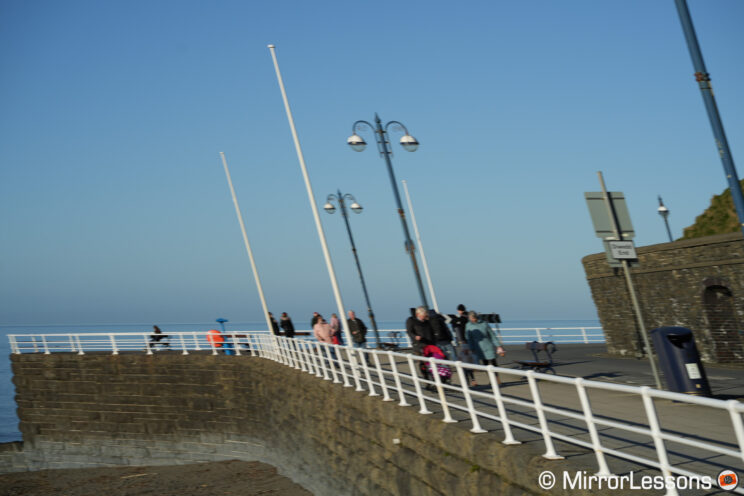 Thankfully, processors continued to gain in power, enhancing sensor readout speed. Today, many cameras have become powerful enough to offer superior shooting speeds while mitigating these rolling shutter limitations. However, no matter how fast your camera's readout speed is, reading one row of pixels at a time can still lead to potential issues, even if they are relatively rare and don't typically represent the majority of shooting conditions.
Here's an example where I encountered banding on the "super-fast" Sony A1 when using HSS flash at 1/8000s. This explains why camera manufacturers, with most products, decided to keep the mechanical shutter, just in case.
In 2023, the global shutter arrived, and on paper, it appears to be the ultimate solution. Since all pixels are read simultaneously, there's no risk of distortion or banding, regardless of the shooting situation, erasing concerns related to rolling shutter problems. Consequently, the mechanical shutter becomes superfluous, and the A9 III no longer includes one. Instead, it features a single shading curtain with the sole purpose of safeguarding the sensor when changing a lens.
Do the last phrase above sound familiar? You would be right!
The Nikon Z8 and Z9 also lack the mechanical shutter and just have a sensor shield like the A9 III. However, the two Nikon cameras don't have a global shutter but a rolling shutter sensor. The readout speed is so fast that Nikon deemed the mechanical curtains not necessary. However, they still have a few limitations compared to Sony: less sync speed with flash (more on this further down), and while the rolling shutter effect is minimal, it's not entirely distortion-free when put under extreme stress.
So, the global shutter sounds wonderful and the best of both worlds. But is there a catch? Well, at the time of writing this article, it's difficult to tell because the new camera won't be available until Spring 2024. But one thing to know is that, until now, global shutter sensors are known for being more limited when it comes to dynamic range and high ISO performance. Sony says the A9 III doesn't compromise on either of those, but we won't be able to confirm until we try one ourselves (or when the first proper tests are published).
As of now, the only thing we can note is that Sony has been quiet about the maximum number of stops for the dynamic range, whereas it usually praises its sensors for their 14+ stops capabilities. It hasn't mentioned the ISO range in the press release either. We need to look at the specs sheet, which reveals that sensitivity is narrower than usual for a modern 24MP full-frame camera, with a higher than expected base ISO.
Obviously, specs are one thing, real-world results are another. Somehow, I doubt Sony would release a camera with inferior image quality given the reputation it has gained over the years as the number one sensor manufacturer. But unlike other Sony cameras where you can almost trust its image quality with your eyes closed, here we should wait for some real-world reviews to be sure. You can start to have a peak on the sample images published by Photography Blog.
You can read more about global shutter in my dedicated article below:
---
2. Continuous Shooting Speed
The A9 II can achieve speeds of up to 20fps with RAW files and full AF/AE tracking, although to reach the maximum speed, you need to select Compressed RAW, and the files are reduced to 12-bit.
Cameras with a global shutter usually require more power, so one might expect the A9 III not to deliver astonishing speed. However, it appears that Sony has leveraged all its expertise to increase processing speed to new levels while optimizing power consumption simultaneously. The new camera can operate at up to 120 frames per second with 14-bit Compressed RAW files, all while maintaining full autofocus and exposure tracking.
Don't expect impressive buffer performance, though. It can maintain the maximum speed for 192 frames (1.6 seconds) when using a CFexpress card. Still, it's currently the only camera capable of this, and hopefully, the buffer will increase with slower drive speeds (buffer should be up to 700 frames).
Note that not every E-mount lens will be compatible with the fastest speed of 120fps. Sony provides a comprehensive list and details of which lenses will require a firmware update (coming in December 2023). The same applies to the A9 II and 20fps burst.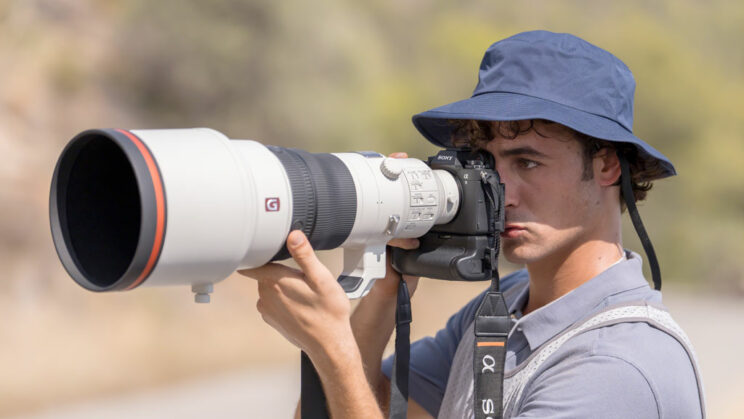 Next, we have a long-awaited feature, a first for a Sony camera: the A9 III is equipped with the Pre-Capture function, allowing you to preload up to 1 second of images (equivalent to 120 frames at the fastest drive speed) before the shutter button is fully pressed. This function, much like Olympus' Pro Capture and many others, is very useful for immortalising moments that are difficult to anticipate, such as a bird taking flight from a tree.
Finally, a new interesting function introduced with the A9 III is called 'Speed Boost.' Once assigned to a function button, it allows you to temporarily increase the drive speed while shooting, transitioning, for example, from 20fps to 120fps without the need to rotate the drive speed dial. Sony came up with this idea so that photographers can increase the speed momentarily only when needed, reducing the number of pictures captured in an entire sequence. (Trust me, when you work at 120fps, you end up with thousands and thousands of images to review, and you'll likely discard 95% of them).
---
3. Shutter and Flash Sync Speed
Electronic shutters have allowed manufacturers to extend the limits of physical curtains, not only with the drive speed but also the exposure time. It's common to find shutter speeds up to 1/32,000s on many models nowadays, and the A9 II is one of them.
The A9 III takes the performance a step further, offering an impressive 1/80,000s for still photos. (When recording video, you're limited to 1/8,000s). What's even more intriguing is that the camera can synchronise flash up to this super-fast shutter speed. Last but not least, the global shutter eliminates the need for HSS (High-Speed Sync).
Sony mentions that third-party flashes should be compatible, although it's not yet clear if the fastest shutter speed will be limited to Sony flashes only. It's also worth noting that with an aperture of f/1.8 or larger, the maximum speed available is 1/16,000s. Sony has also released more information about the A9 III and Flash photography on a dedicated support page.
While the global shutter on the A9 III eliminates banding issues with artificial light, Sony still includes the Anti-Flicker mode, as with the A9 II, to prevent inconsistent exposure when working in continuous shooting mode.
---
4. Autofocus
The A9 II features a highly capable autofocus system with 693 phase detection points covering 93% of the sensor area, 60 AF calculations per second, real-time tracking, and Eye AF for humans and animals. In my wildlife test, it performed admirably and ranked among the top performers in my birds-in-flight test. However, it relies on an older software and algorithms. Eye AF only works for humans in video mode, and the camera can't recognize birds or vehicles.
The A9 III boasts more points (759 phase detection areas with 96% coverage), greater speed (120 AF calculations per second), and the latest advanced features seen on recent E-mount cameras. Powered by a dedicated AI processing unit (same to the A7R V), the Mark III model can recognise the bodies of humans and animals, including birds, as well as track insects, cars, trains, and airplanes. For Formula One-style cars, it can prioritize the driver's helmet.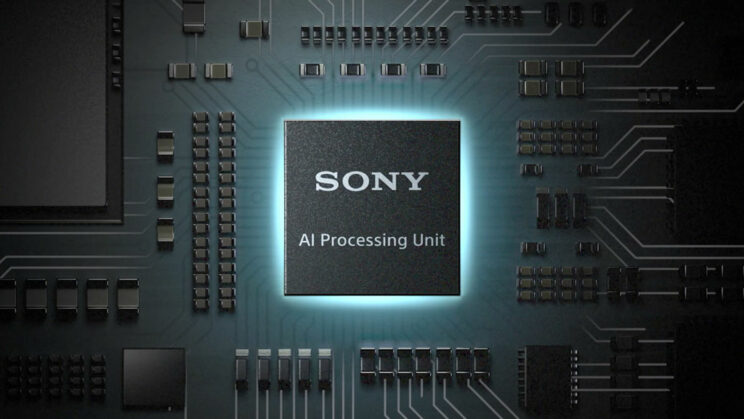 Sony has also improved bird detection compared to other models, allowing the A9 III to more accurately pinpoint the eyes of various species and detect bodies more effectively.
Additionally, the A9 III offers an advantage in low-light conditions, with more than a two-stop improvement.
A9 II: -3EV (ISO 100, f/2)
A9 III: -5EV (ISO 100, f/2)*
*Note: Sony mentioned f/1.8 during the live streaming, but the official specs on the Sony website show f/2 instead.
Finally, Sony has added two new sizes for the Spot Focus Area on the A9 III: Extra Small and Extra Large.
---
5. Image Stabilisation
The A9 II comes with a five-axis image stabilization system and a rating of 5 stops of compensation.
The A9 III inherits the new generation of sensor shift mechanism from Sony, first introduced in the A7R V, offering a maximum compensation of 8 stops.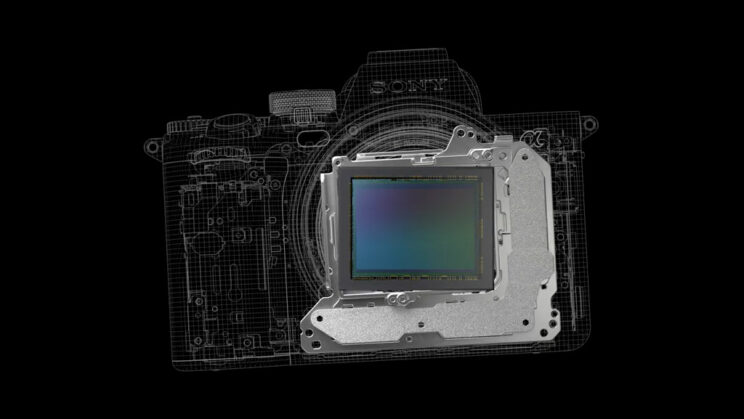 Additionally, the new camera features two electronic stabilization modes: Active SteadyShot and Dynamic Active SteadyShot, which use data from the built-in gyro sensor to enhance stability during hand-held video recording. Please note that the field of view is reduced as a result, with the Dynamic mode cropping the sensor more than the Standard one.
---
6. Video
The A9 II can record 4K at 30p with full pixel readout and oversampling (using a 6K area on the sensor), delivering very sharp footage.
However, since the introduction of the A9 series, Sony has limited its video capabilities by removing the Picture Profiles. These profiles include all the advanced parameters required to achieve the best image quality from the sensor, enabling you to record with better gamma and color gamuts, including S-Log and HLG. The A9 II only includes the Creative Style profiles, which are designed for still JPGs and easily clip blacks and highlights in video mode, thus limiting the dynamic range.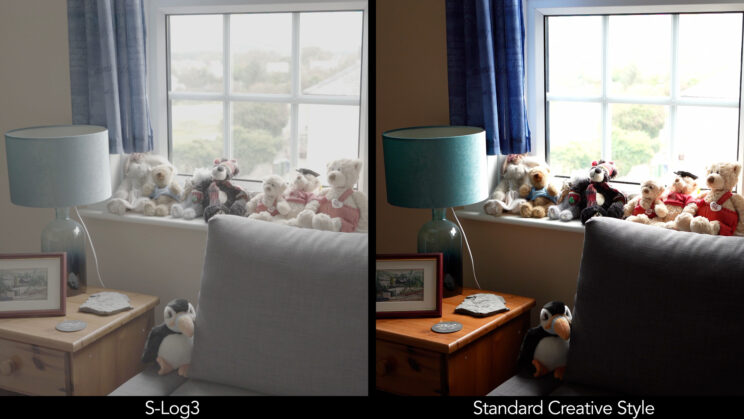 Fortunately, Sony has reinstated the Picture Profile settings with the A9 III, offering the latest options, including S-Log3 and S-Cinetone.
The 4K capabilities have been expanded to 60p with oversampling and 120p with sub-sampling. There is no sensor crop, regardless of the chosen frame rate.
The A9 III can also record in 10-bit 4:2:2 internally and output 16-bit RAW via the HDMI port. It can record with All-Intra compression up to 600Mbps, except in 4K 120p.
Additionally, the A9 III includes extra features such as Breathing Compensation and custom LUTs.
---
7. Ergonomics and Functionality
The A9 III features several updates to its body design. Of note, the grip has a new shape, appearing more rounded and a bit taller, with the shutter button positioned at more inclined angle, allowing your finger to reach it more naturally and with less strain.
A9 II: 128.9 x 96.4 x 77.5mm, 678g
A9 III: 136.1 x 96.9 x 82.9mm, 702g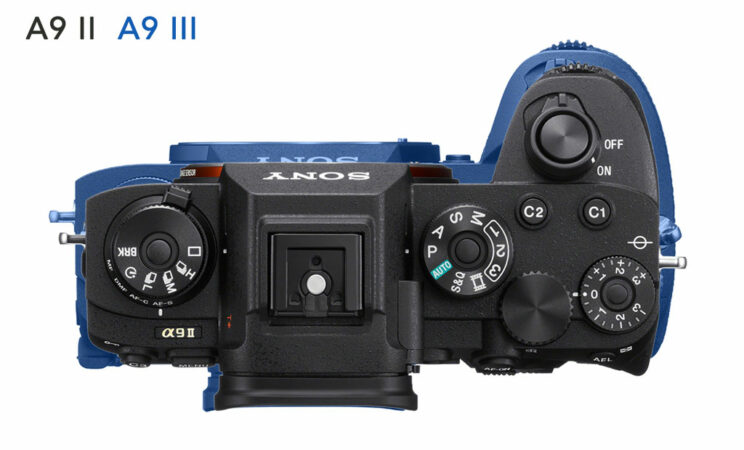 An additional button, C5, has been added to the front and can be customized. Furthermore, both the drive dial and focus mode dial can be locked, and the drive mode dial can be deactivated if you prefer to use a custom button to change the speed.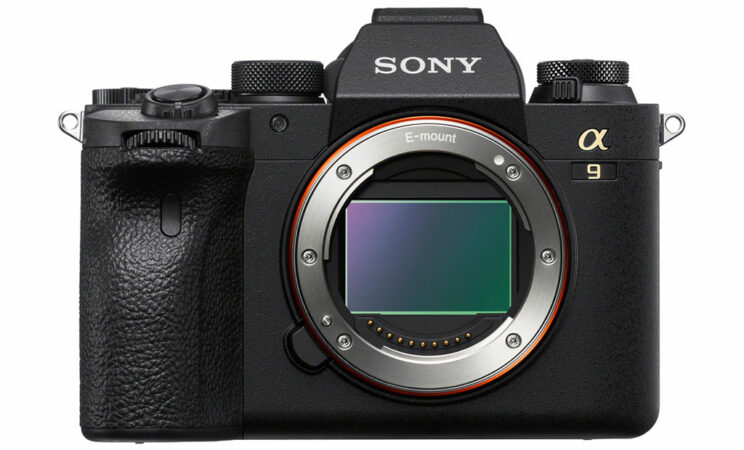 Another difference can be found in the memory card slots. While the A9 II can work with two SD UHS-II cards, the A9 III features two hybrid slots that can accommodate either SD or CFexpress Type A cards.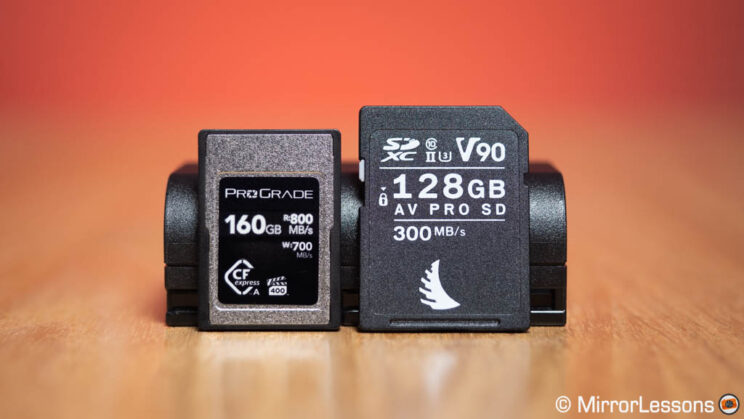 The A9 III also comes with a larger HDMI port. Both cameras include a USB C socket at 5Gbps and a LAN terminal.
They use the NP-FZ100 battery, although the Mark II model has a better battery rating:
A9 II: approx. 500 shots (EVF) or 690 shots (LCD)
A9 III: approx. 400 shots (EVF) or 530 shots (LCD)
Sony has also designed a new vertical grip (VG-C5) for the A9 III to match the updated body design. It provides a boost in battery performance by treating the two batteries inside as a single entity, rather than discharging one after the other.
---
8. Viewfinder and Monitor
The A9 II comes with a respectable viewfinder, but the A9 III inherits Sony's best EVF to date. It boasts higher resolution, magnification, a faster frame rate, and a longer eyepoint. Notably, the resolution drops at 240Hz, but it remains unchanged at 120Hz, marking an improvement over other models featuring the same high-end viewfinder, such as the A1 and A7R V.
The rear LCD screen is also different. The A9 III features the same high-quality monitor found on the A7R V, with its innovative 4-axis mechanism. It's an excellent 3.2-inch panel with 2.1 million dots and DCI-P3 color gamut.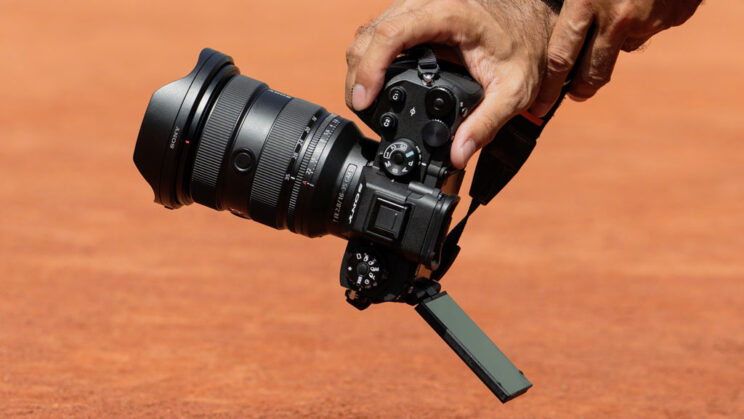 In contrast, the A9 II has a smaller 3.0-inch tilting-only monitor with lower resolution (1.44 million dots).
The touch capabilities on the new cameras are more extensive, thanks to the new menu system.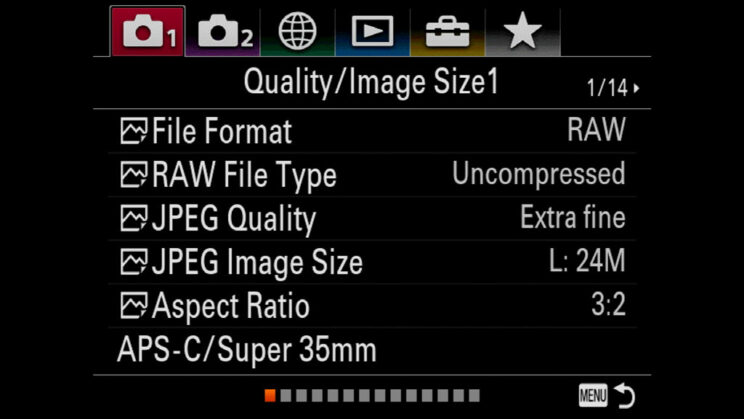 The fast sensor readout enables both cameras to offer blackout-free live shooting. In this specific aspect, the A9 III introduces a new setting that allows you to adjust the lag, prioritizing either a fast release (shortest lag possible) or a stable release (minimum variation in the lag). Please note that unless this setting is turned off, one blackout will occur when starting the burst shooting. While I never found the A9 II to be slow in terms of lag, I imagine this feature is likely tailored for sports photographers who require the fastest response possible.
---
9. Extra Features
The significant gap in release time means that the A9 III comes with various features not found in the older model. Some of these features, such as Breathing Compensation or USB Webcam mode, have already been introduced in other cameras, but there are also entirely new functions.
One intriguing new feature is called Preset Focus/Zoom setting, which allows you to memorize a specific focus distance or zoom setting for quick recall. It's compatible with select lenses.
Another notable feature is Composite RAW Shooting, which can combine 4 to 32 frames to reduce noise levels. While there's limited information available, Sony suggests it can be used handheld, although it's likely best suited for static subjects. It's important to note that this feature doesn't operate in-camera; you will need the latest version of Sony's Imaging Edge desktop software.
Additional enhancements include a quicker way to playback, filter, and select images. A future firmware update (Spring 2024) will improve FTP transfer and add the C2PA authentication metadata to better protect your images in terms of copyright. C2PA is an open technical standard developed by Sony, among others (BBC, Adobe, Microsoft, etc.), that allows you to trace the origin and authenticity of various types of media.
---
10. Price
The A9 II can be found at a retail price of $4,500, £4,000, or €5,100 (body only). Being four years older, you can find it for less second-hand.
The A9 III marks a significant increase in price compared to its predecessor at the time of release. It will be available in Spring 2024 for $6,000, £6,100, or €7,000, placing it in the same price range as the flagship A1 camera.
Reminder: the links below are affiliate links. If you decided to buy something after clicking the link, we will receive a small commission.
Check price of the Sony A9 II on
Amazon | B&H Photo | eBay
Check price of the Sony A9 III on
B&H Photo
---
Additional articles about the A9 III:
In-Depth: Global Shutter Explained
---
Conclusion
The A9 II is an older model that lacks the latest bells and whistles Sony has introduced over the past four years, whether it's a small design enhancement, the AI-powered tracking capabilities, or some extra features here and there. However, the A9 Mark II remains one of the finest cameras you can find in terms of autofocus performance and offers plenty of speed for most of our needs, even today.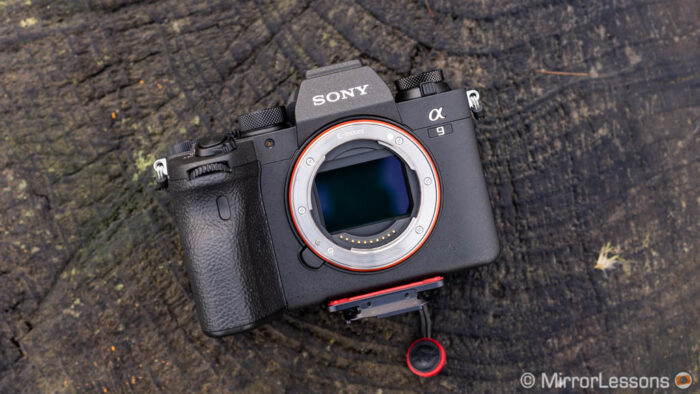 The A9 Mark III serves a completely different role than most of the cameras Sony releases. It positions the company as a great innovator once again while paving the way for a future where global shutters could (and likely will) become the standard, at least among high-end products.
Just as the original A9, released in 2017, demonstrated what was possible with the electronic shutter and fast processing power on a full frame camera, the A9 III showcases what the future can be with the global shutter, representing a natural evolution and the next significant step in sensor technology, more impactful than increased megapixels or sensitivity.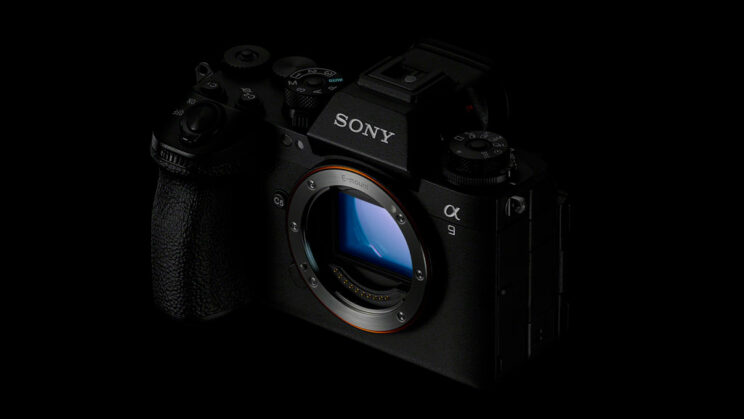 For most of us, the high price tag and the 'more than you can handle' speed of the A9 III go beyond our everyday needs. But Sony isn't targeting the masses with this new camera; the brand is focused on professional sports photographers and, more importantly, the agencies that hire them. What could be better than a groundbreaking product with the 2024 Olympic Games on the horizon?
Reminder: the links below are affiliate links. If you decided to buy something after clicking the link, we will receive a small commission.
Check price of the Sony A9 II on
Amazon | B&H Photo | eBay
Check price of the Sony A9 III on
B&H Photo