The Alpha 1 is Sony's flagship model, combining a high-resolution sensor with stunning processing speed. It is a camera that has become a reference for both its image quality and autofocus performance, without neglecting video capabilities. It's hard to ask for more if you own one, unless we start nitpicking on some details or wish for a larger grip.
The A9 III has taken the market by storm, as it is the first camera to feature a global shutter sensor. It eliminates the need for mechanical curtains once and for all, addresses the remaining issues with rolling shutter sensors, and offers more possibilities when it comes to using flash. It's also a very fast camera in terms of drive speed.
The price places these two products close together, effectively giving Sony two top-of-the-line models. Let's see how they compare!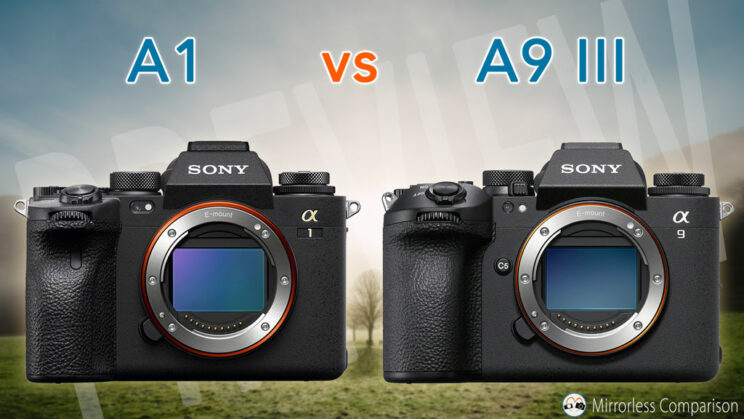 ---
Ethics statement: the following is based on our personal experience with the Sony A1 and official specs for the A9 III. We were not asked to write anything about this product, nor were we provided any compensation of any kind. Within the article, there are affiliate links. If you buy something after clicking one of these links, we will receive a small commission. To know more about our ethics, you can visit our full disclosure page. Thank you!
---
1. Sensor Technology
The A1 and A9 III feature stacked full-frame sensors, but there's a significant gap in resolution: the A1 boasts 50.1MP, while the A9 III has roughly half that at 24.6 megapixels. The A1's sensor also incorporates a BSI (backside illuminated) design.
In terms of ISO sensitivity, the A1 offers a wider range despite its higher pixel count.
However, in this specific case, the technology behind these two sensors is what sets them apart, more than resolution or the ISO levels.
The A9 Mark III is the first camera to utilise a global shutter sensor, allowing it to read all the pixels simultaneously. There are no mechanical curtains that start and end the exposure. The only metal part you will find is a sensor shield which can be used when the camera is turned off.
On the other hand, the A1 features a rolling shutter sensor, also known as a progressive shutter, where pixels are read one row at a time, with two curtains (mechanical or electronic) that start and end the exposure.
There are two options in the A1: the full electronic shutter, where both curtains are electronic, and the EFCS (Electronic First Curtain Shutter), where the first curtain is electronic, and the second curtain is mechanical, moving up to cover the sensor and end the exposure.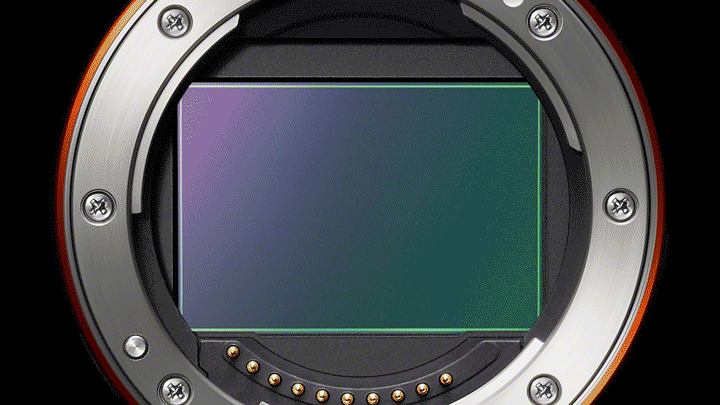 Note: many other cameras also use a full mechanical shutter, where exposure begins and ends with two mechanical curtains.
Why is the global shutter such a significant advancement? Let's answer this question by analysing the Sony A1, as it has represented the pinnacle of Sony's efforts to provide class-leading performance until now.
The A1 may not have a global shutter, but the progressive sensor's readout speed is very fast, making the electronic shutter the primary mode to use 95% of the time. It's fast enough to mitigate two of the most common issues you find with electronic shutters: distortion during rapid panning, and banding under artificial light. Its performance in video recording is also excellent in these aspects.
However, even though the A1 offers a class-leading readout speed when using the electronic shutter (only the Z8/Z9 are faster), the fact that pixels are not read simultaneously means that you may still encounter limitations on occasion. These issues may be rare or limited to specific applications, but they can occur. For example, sports photographers may experience banding issues in a stadium with LED advertising panels in the backdrop. This occurs because LEDs flicker when changing colours or adjusting brightness levels, and they refresh when displaying a new image.
If you engage in extensive video recording for fast-action sequences, where you need to move and pan the camera very quickly to follow your subject, distortion will become apparent. For example, a vertical lamppost may become diagonal. While the A1 does a good job of minimising this distortion compared to many other mirrorless cameras on the market, it cannot eliminate it completely due to the nature of its rolling shutter sensor.
I can also provide another example with the A1 and my Profoto flash in HSS mode: some banding appeared when using the fastest shutter speed available.
With the A9 III and its global shutter, all pixels are read simultaneously, ensuring no distortion or banding, even in extreme situations like panning very quickly or having LED panels in the background.
Furthermore, the global shutter sensor offers other advantages in terms of speed, especially when it comes to flash, as we'll discuss in the next chapter.
Is there a catch? Well, traditionally, global shutter sensors required more power and were notorious for offering lower image quality in terms of dynamic range or high ISO. Sony stated that the A9 III won't compromise on image quality, and judging by the drive speed and battery rating, they have managed to optimise power consumption as well.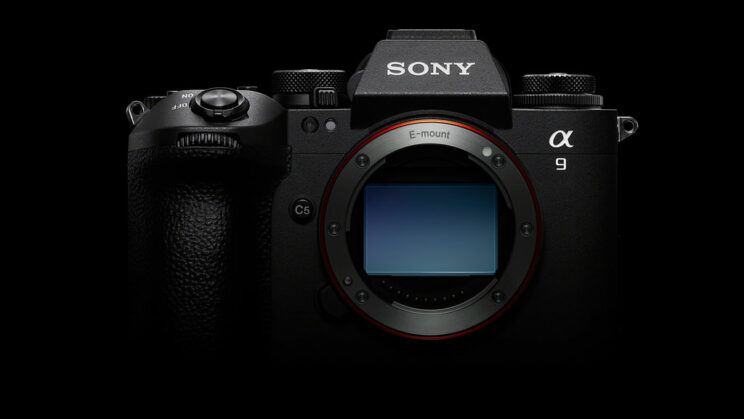 Regarding image quality, we'll need to await more real-world tests and comparisons, along with a final firmware update and RAW files compatible with our favorite editing software. Hopefully, I'll have the opportunity to get my hands on the A9 III as well (most likely not before Spring 2024, though). In the meantime, you can take a look at sample images on Photography Blog and DPreview.
You can read more about global shutter in my dedicated article below:
---
2. Speed
The A1 can operate at a maximum continuous shooting speed of 30fps when selecting Compressed RAW or JPG. It works with full autofocus and exposure tracking and retains 14-bit depth for the RAW files.
The A9 III takes speed to a new level. While the lower sensor resolution certainly contributes, it's the first full-frame camera capable of reaching speeds up to 120fps with 14-bit RAW files (compressed). As expected, AF and AE tracking are maintained at all speeds. For reference, the Nikon Z8 and Z9 can reach the same speed, but only in JPG at a reduced 11MP.
To note that both cameras can work at their fastest continuous shooting speed with live view and no blackouts, which is very useful when tracking erratic and unpredictable fast subjects.
At its fastest burst of 120fps, the A9 III can sustain this rate for approximately 1.6 seconds (192 shots).
The A1 can maintain 30fps for 5 seconds (150 frames). Both data sets are applicable when using a CFexpress Type A card.
It's important to note that not all lenses are compatible with the A9 III's fastest drive speed. You can find a list on the Sony Support website. Some of these lenses may require a firmware update, expected to be available by the end of 2023. A similar list is available for the Sony A1 and its 30fps lens compatibility.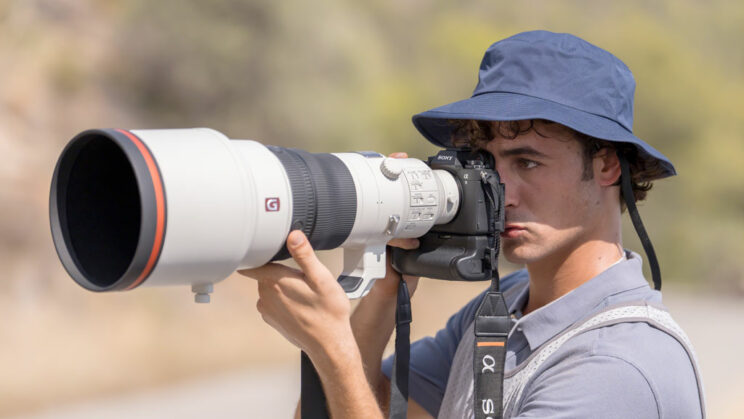 Another function featured on the A9 III is Pre-Capture, a first for a Sony camera. It allows you to save up to 120 frames in the buffer memory before fully pressing the shutter button, effectively enabling you to capture images before releasing the shutter. This feature has been available with other brands for some time, so it's a welcome addition to Sony's lineup. It would be great to see it added to the A1 via a firmware update.
Another interesting addition is Speed Boost, a mode that allows you to temporarily increase the frames per second by pressing and holding a custom button you've configured in the menu. For example, you can go from 10fps to 60fps or 20fps to 120fps when you need that extra speed. This is useful to reduce the total number of images captured in a sequence because, when working at such a fast continuous shooting, you can easily end up with thousands of unnecessary images.
Next, we have shutter speed and flash. The A1 can shoot up to 1/32,000s with the electronic shutter and 1/8,000s with the EFCS.
With flash, the Alpha 1 can sync up to 1/400s (1/500s in APS-C mode) when using the electronic-first curtain shutter. With the electronic shutter, it can work up to 1/200s. Switching to HSS mode allows you to work up to 1/8000s, although we've observed earlier that some banding may occur at that high speed, and unfortunately, the EFCS won't help in this case.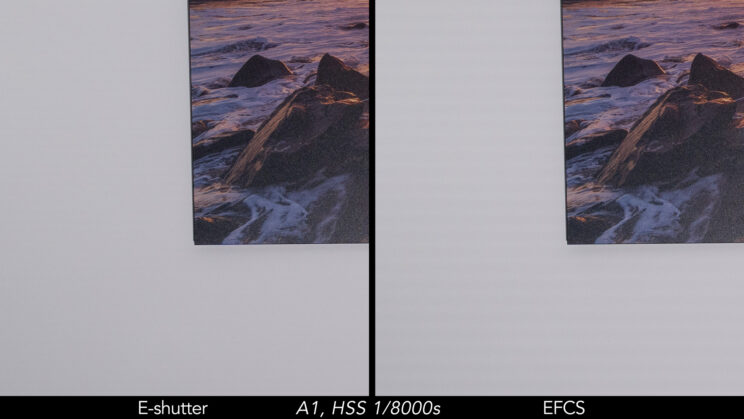 The A9 III can work at the maximum of 1/80,000s, and can sync that shutter speed with flash too, without the need for HSS. Thanks to the simultaneous readout of all pixels on the sensor, the camera doesn't encounter the same sync limitations that are traditionally found on rolling shutter sensors.
I guess the only limitation with the A9 III would be the speed of your flash itself. For example, the Profoto A10 on-camera flash has a minimum duration of 1/20,000s, while the top-of-the-line Profoto Pro 10 Studio light can reach 1/80,000s. Sony stated that its F46RM and F60RM2 on-camera flashes will be able to sync at the fastest speed after a firmware update, though it will most likely result in a loss of power.
It's worth noting that when working with an aperture of f/1.8 or larger, the maximum shutter speed available (with or without flash) is 1/16,000s. More information about the A9 III and flash can be found on their support page.
A final note, is that the A9 III still includes the Anti-Flicker mode. Although there are no banding issues in single frames, this setting remains useful to prevent inconsistent exposure between frames when shooting in continuous shooting mode under artificial light sources.
The A1 offers the same setting, as well as the Variable Shutter, which allows you to fine-tune the shutter speed with higher precision to eliminate flickering in your images (applicable to both photos and videos).
---
3. Autofocus
The A1 boasts 759 phase and 425 contrast detection points, covering 92% of the sensor area. It also offers real-time tracking, Eye AF for humans, animals, and birds, and can perform 120 AF calculations per second.
In my experience, the A1 has proven to be the best mirrorless camera I've ever tested in terms of autofocus speed and precision, regardless of the situation or subject. While it may not feature Sony's latest technology, it still ranks as the number one performer in my birds-in-flight tests.
The A9 III shares the same calculation speed and point count but has phase detection that covers 96% of the sensor. Unlike the Alpha 1, it incorporates the latest technology, including a dedicated AI processing unit and more advanced subject tracking. It can recognise the entire body of humans and employ pose estimation to enhance the performance. It's capable of detecting the body, head, and eyes of animals and birds, and can also recognise insects. Last but not least, it can track various vehicles, trains, and airplanes. For open-cockpit racing cars, it can focus on the driver's helmet.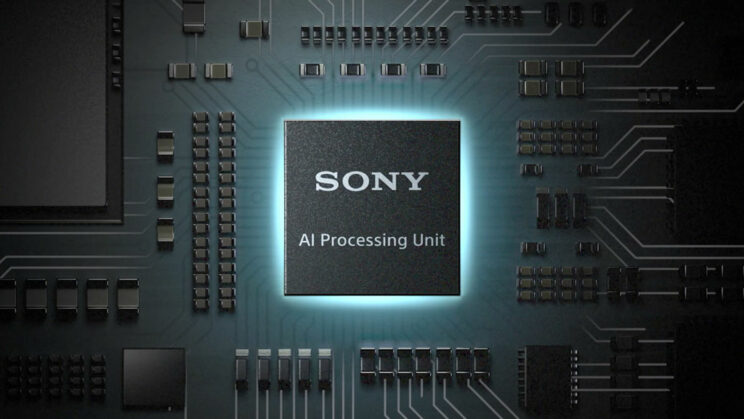 Sony said it has improved bird detection in this new model, making the A9 III more accurate with Eye AF across various species.
Additionally, the A9 III offers enhanced capabilities in low light, with a one-stop improvement in sensitivity:
A1: -4EV (ISO 100, f/2)
A9 III: -5EV (ISO 100, f/2)*
*Note: during the presentation, the Sony manager said f/1.8, but the official specs on the website show f/2 instead.
Lastly, the A9 III introduces two new settings for the Spot Focus Area: 'Extra Small' and 'Extra Large'.
---
4. Image Stabilisation
Both cameras are equipped with 5-axis in-body image stabilization. The A1 features an older version with a 5-stop compensation rating.
In contrast, the A9 III adopts the latest generation introduced by Sony with the A7R mark V, delivering an impressive 8 stops of compensation.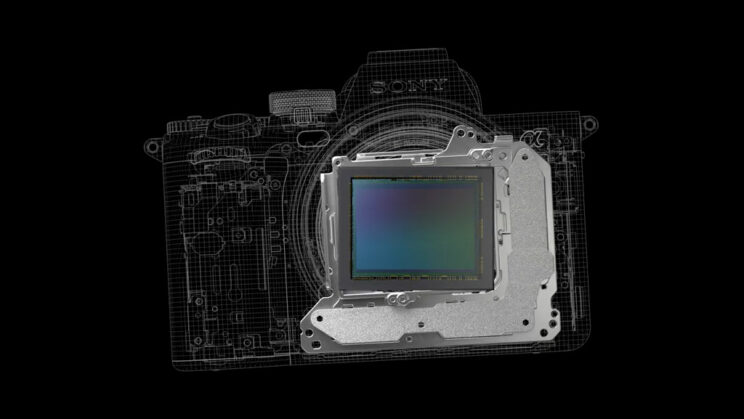 Both cameras can utilise stabilisation system for video, and they both offer an Active mode (electronic stabilisation) that slightly crops the sensor but enhances performance through the built-in gyro sensor. Please note that the Active mode is not available in 8K or 4K at 120p on the A1.
The A9 III goes a step further with an additional setting called Dynamic Active, which crops the sensor even more to improve the result.
---
5. Pixel Shift Multi Shooting
The Sony A1 uses its sensor shift mechanism (sensor stabilisation) for an additional feature: Pixel Shift Multi Shooting.
This mode can capture 4 or 16 images sequentially while moving the sensor by 1 pixel or half a pixel between each shot. This process ensures that every point in your scene is captured by at least one red, green, and blue pixel, allowing you to enhance colour resolution and eliminate moiré (in the 4-shot mode), or significantly increase both colour and image resolution up to 200MP (16-shot mode)! It's important to note that these images cannot be composited in-camera; you'll need the Imaging Edge software on your computer.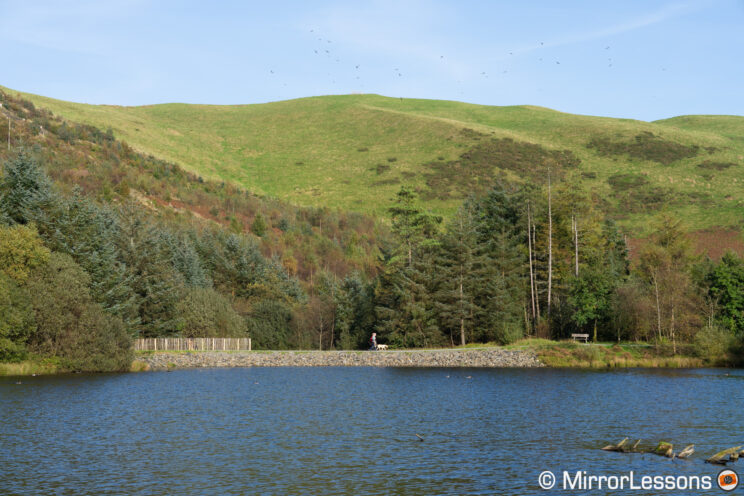 To use this function, you must place the camera on a tripod, as it doesn't work hand-held. When creating the composite with Imaging Edge, you can correct movements within the scene, as demonstrated in the example below (observe the water and the people walking in the background).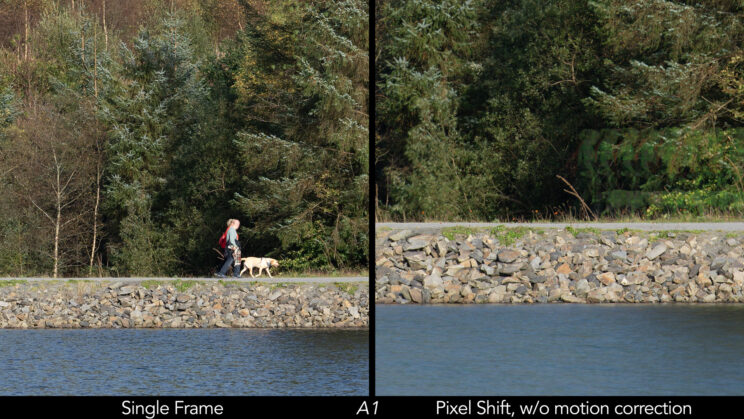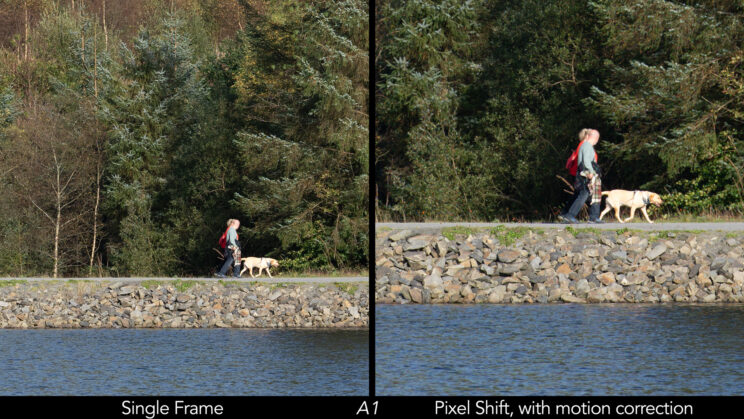 The challenge with Pixel Shift Multi Shooting is that anything that moves, including branches on a distant tree, can lead to a loss of sharpness. As seen below, certain areas like green leaves and small branches (moved by a gentle wind) exhibit more clarity and a natural appearance in the single frame, despite its lower resolution.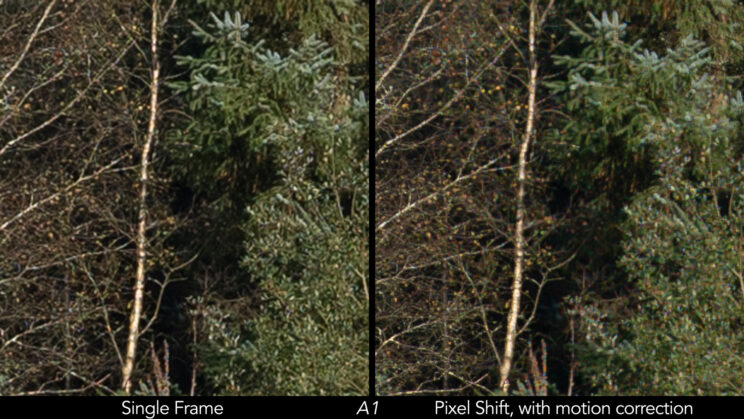 ---
6. Video Capabilities
Both cameras offer advanced video capabilities, with the main differences linked to variations in the resolution of their sensors.
The A1 can record 8K video at up to 30p, utilising the oversampling method, which means every pixel is used and you get the best image quality possible. In 4K, it goes up to 120p, but the camera employs pixel binning (grouping 4 pixels into one), which results in a slight loss of fine detail. Nevertheless, the quality of the 4K footage remains very good and usable. It's worth noting that in 4K 100/120p, there's a 1.13x sensor crop.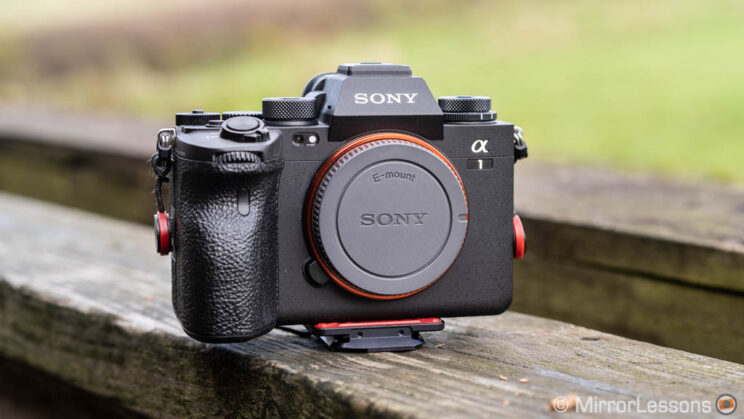 The A9 III can record 4K video at up to 60p using oversampling. In 4K 120p, it uses pixel binning. The advantage compared to the A1 is that there is no sensor crop in 4K 100/120p.
Both cameras can record 10-bit 4:2:2 internally, with the option of All-Intra compression up to 600Mbps (excluding 8K and 4K 120p). They offer Picture Profiles with the latest settings, including S-Log3 and S-Cinetone.
Extras like Breathing Compensation are included, and this specific option will be added to the A1 via firmware in Spring 2024.
In addition, the A9 III allows you to load your own custom LUTs.
---
7. Design
The A9 III is a bit larger but the A1 is slightly lighter. They both feature a magnesium alloy frame and the cameras are dust and moisture resistant.
A1: 128.9 x 96.9 x 80.8mm, 737g
A9 III: 136.1 x 96.9 x 82.9mm, 702g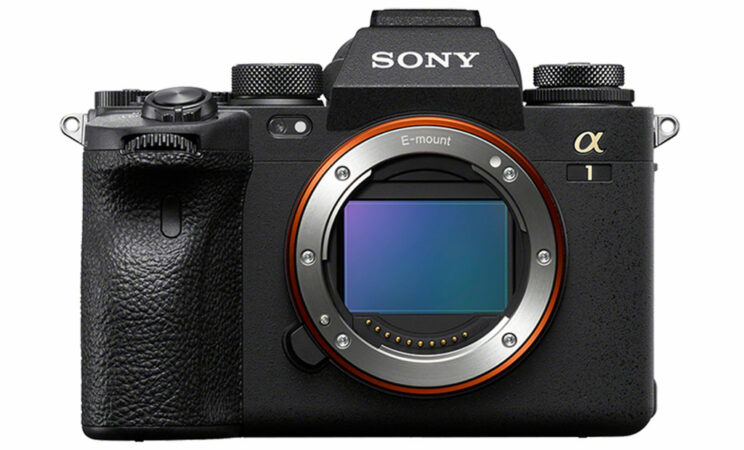 The A9 III gets a few updates. Most notably the front grip is more rounded and a bit taller, with the shutter button positioned at more inclined angle.
Additionally, the A9 model has an extra custom button found at the front of the camera, near the mount, and the top dial on the right can be customised, rather than being limited to exposure compensation only.
They use the same memory cards, and feature two hybrid slots that can accept SD UHS-II cards or CFexpress Type A cards.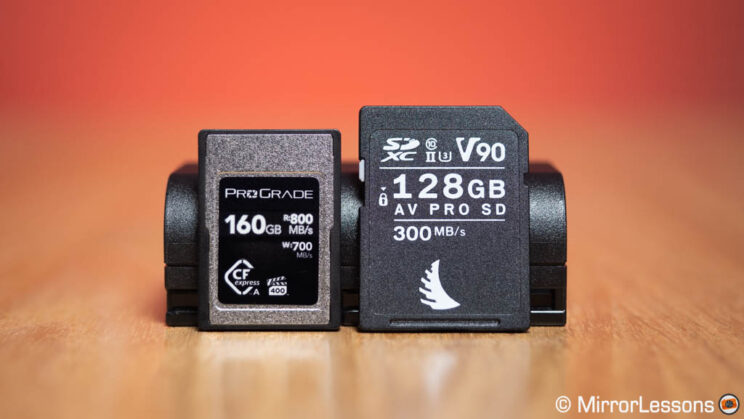 As for connection ports, they both share:
full size HDMI
mic input and headphone output (3.5mm)
USB C port
Micro USB port
LAN terminal
Flash sync socket
They use the same NP-FZ100 battery, and the official rating (CIPA) is similar:
A1: approx. 430 shots (EVF) or 530 shots (LCD)
A9 III: approx. 400 shots (EVF) or 530 shots (LCD)
For the A9 III, Sony has designed a new vertical grip (VG-C5) to match the updated body design. It can also give you a boost in battery performance by treating the two batteries inside as a single one, rather than discharging one unit after the other.
---
8. Viewfinder and Monitor
Both cameras share the same viewfinder in terms of size, resolution, frame rate, and eyepoint. In either mode, you get a state-of-the-art EVF with:
0.64-in OLED panel
9.44 million dots
240Hz refresh rate
0.90x magnification
25mm eyepoint
The only difference is that the resolution substantially drops on the A1 when selecting the 120Hz or 240Hz mode. On the A9 III, you get the full 9.44M dots up to 120Hz.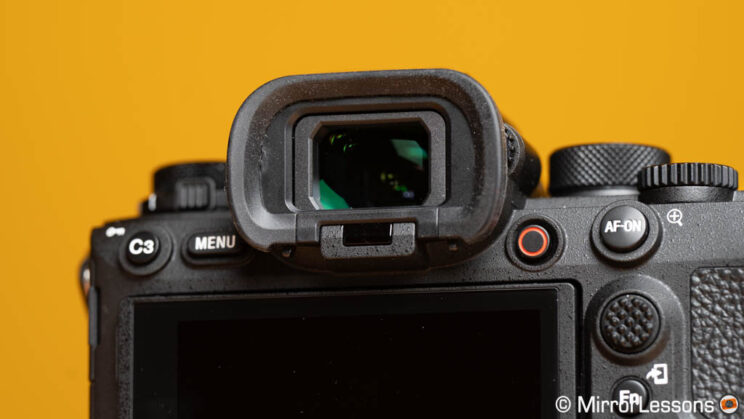 The rear monitor of the A1 is a 3.0-inch LCD panel with 1.44M dots and not great colour rendition. By comparison, the A9 III offers a superior experience with a larger 3.2-inch panel featuring 2.1M dots and a broader color gamut (DCI-P3).
Both cameras feature touch sensitivity with various options, including menu navigation.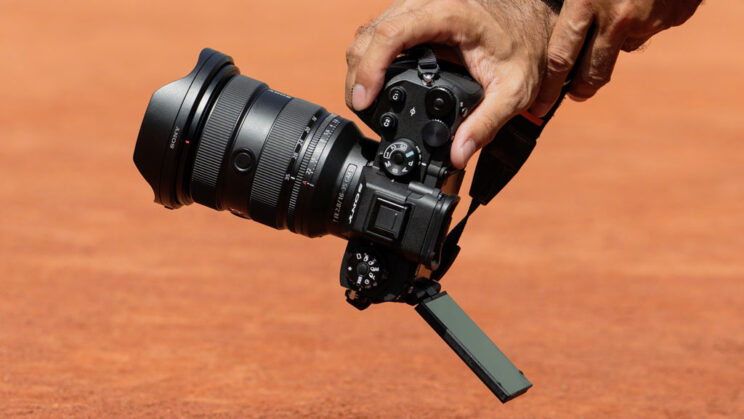 I've previously mentioned that both cameras support shooting with live view and no blackouts. For this specific feature, Sony has introduced a new setting for the A9 III, allowing you to adjust the lag time. You can prioritize a fast release, ensuring the shortest lag possible, or opt for a stable release with minimal lag variation. It's important to note that if you choose either of these two options, there will be one blackout at the beginning of the sequence.
While I personally haven't encountered any lag issues with my Sony A1, this setting is likely tailored for sports photographers and specific scenarios where the fastest response is crucial.
---
9. Extra Features
Both cameras come with standard extra features such as an intervalometer (for time-lapse shooting), various bracketing modes (Exposure, White Balance, Flash level), voice memos, USB Webcam mode, as well as Wi-Fi, Bluetooth, and FTP capabilities.
The A9 III, as the more recent model, introduces a few additional features:
Composite RAW Shooting: This feature allows you to combine 4 to 32 RAW images to reduce noise. It works even when shooting handheld, although optimal results are likely to be achieved with still subjects. The merging process won't take place in-camera; you'll need to combine the frames using the Sony Imaging Edge software.
Preset Focus/Zoom Setting: This feature enables you to memorize a specific focus distance or zoom setting (with compatible motorized zoom lenses) that you can quickly recall with the press of a button. Please note that not all lenses will be compatible with this function.
Other notable additions include an improved way to playback, filter, and select your images in-camera. Sony has also announced a future firmware update (Spring 2024) that will add C2PA authentication metadata to protect your images. C2PA is an open technical standard developed by Sony, along with other organizations such as BBC, Adobe, Microsoft, etc., that allows you to trace the origin and authenticity of various types of media.
---
10. Price
The A1 starts at the retail price of $6500, £5880, or €7300, for the body only. The camera is two years old, so you can find lower prices if you look at the second-hand market.
The A9 III will start shipping in Spring 2024 for a similar price: $6,000, £6,100, or €7,000.
Reminder: the links below are affiliate links. If you decided to buy something after clicking the link, we will receive a small commission.
Check price of the Sony A1 on
B&H Photo | eBay
Check price of the Sony A9 III on
B&H Photo
---
Additional articles about the A9 III:
In-Depth: Global Shutter Explained
---
Final Thoughts
The A9 III and its global shutter represents a very interesting step for the evolution of mirrorless cameras. The ability to permanently address issues such as distortion and flickering is a remarkable advantage, particularly for videographers. The additional capabilities they bring to flash photography will be warmly received by those who can harness its full potential.
We will probably look back ten years from now and remember that it was Sony who was the first to push this technology in a less expensive, more accessible camera (up until now, global shutter sensors have been limited to very expensive cinema cameras for the most part).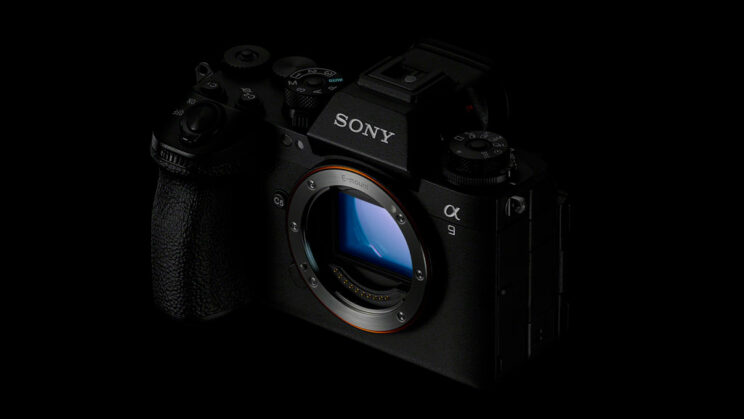 With that said, it's important to recognise that, for now, the benefits of the A9 III cater to a select audience rather than the masses. It remains an expensive camera that may be challenging to justify for non-professionals, given that its primary focus is on serving news agencies and sports photographers.
There is also a small elephant in the room: fast rolling shutter sensors are already highly capable and fulfill most of our requirements. When I contemplated whether the A9 III would be appealing for my own work, which mainly involves events, gigs, and wildlife photography, it became evident that the A1 is a much more versatile camera for my needs. The limitations of its rolling shutter sensor have proven to be minor and haven't posed serious issues in my photography or videography. Additionally, in terms of image quality, the A1 is likely to maintain its lead.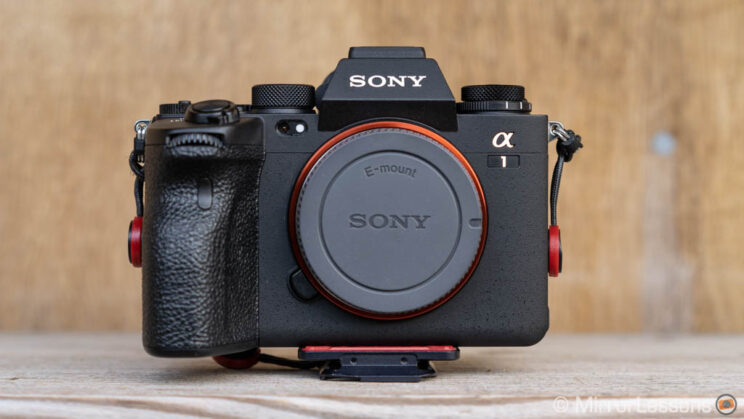 I guess we could start to put bets on which will be the next global shutter-equipped model we'll witness from the brand. Will it be an A1 Mark II or, perhaps the video-focused A7S Mark IV? Maybe Canon is already doing something like that for its upcoming R1? How about you? What are your thoughts on the matter?
Reminder: the links below are affiliate links. If you decided to buy something after clicking the link, we will receive a small commission.
Check price of the Sony A1 on
B&H Photo | eBay
Check price of the Sony A9 III on
B&H Photo