Within Sony and Panasonic's respective ranges, you'll find a series of cameras that has historically combined advanced technology with competitive pricing. For Sony, this is the a6000 series, while for Panasonic, it is the G range.
The latest iterations in these two series are the a6500 and G85 (otherwise known as the G80 in Europe). Confusingly enough for potential users, these models actually share many characteristics including a splash and dust proof body, a touch screen, built-in electronic viewfinder, fast continuous shooting options, and 4K video at 30fps, just to name a few.
Nonetheless, there do remain a handful of differences – some small, some much more significant. Ahead of our complete comparison, we've come up with a list of the ten main ways in which these two cameras differ to help you figure out which is right for your needs. Let's get started!
---
Ethics statement: The information supplied in this article is based on official specifications, press releases and our personal experience with Sony and Panasonic cameras. If we get the chance to test the two cameras side-by-side, we will publish a full comparison. We were not asked to write anything about these cameras, nor were we provided any compensation of any kind. Within the article, there are affiliate links. If you decided to buy something after clicking the link, we will receive a small commission. To know more about our ethics, you can visit our full disclosure page. Thank you!
---
1. SLR vs. Rangefinder Design
Physically speaking, the G85 and a6500 represent two very different design philosophies: the former has an SLR-like appearance while the latter has a flat-topped styling. As a result, the EVF of the G85 is centrally-located, while that of the a6500 is found on the left-hand side of the body.
Both the G85 and a6500 feature a large, contoured grip. That of the a6500 was inspired by the second generation A7 line-up while the G85's takes inspiration from the G7 before it and the high-end GH series.
Though both cameras have a PSAM dial, many customisable function buttons, and a built-in flash, the G85 makes room for one extra control dial, a dedicated drive dial and a handy focus switch that lets you change between S-AF/C-AF/MF without entering the menu.
The G85 is also a little heavier (505 vs. 453 grams with the battery and SD card) and larger (128.4mm x 89.0mm x 74.3 mm versus 120.0mm x 66.9mm x 53.3mm) than the a6500.
---
2. 24MP APS-C vs. 16MP Micro Four Thirds sensor
The G85 has a Micro Four Thirds sensor with 16MP of resolution. Since Panasonic removed the low-pass filter in front of the sensor, it offers approximately 10% more resolution than previous 16MP Micro Four Thirds sensors. In our tests with the GX85 (whose sensor is the same as the G85's) the difference is only noticeable on very detailed subjects such as fabrics.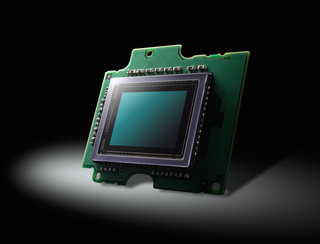 Housed inside the a6500 is an Exmor CMOS APS-C sensor with 24.2MP of resolution, thinner copper wiring that allows for more light gathering, and a newly developed front-end LSI that works with the BIONZ X image processor to deliver cleaner images at the high ISO values.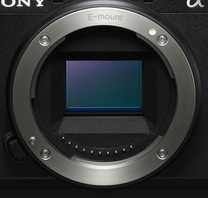 Since it has only just been announced, we cannot yet make any definitive comments about the image quality, but if it is even marginally better than the a6300, it should have an advantage over the G85 in terms of resolution, dynamic range, and most noticeably, performance at the high ISO values from 6400 ISO and above.
---
3. Phase Detection vs. Contrast Detection Autofocus
One of the most fundamental differences between the G85 and a6500 is their respective autofocus systems.
The a6500 incorporates the same advanced 4D Focus hybrid autofocus system found on the a6300, complete with 169 contrast detection and 425 phase detection points across the sensor surface. We've found it to be one of the fastest and most reliable autofocus systems on a mirrorless camera, regardless of whether you shoot stills or video.
In addition to being able to track subjects regardless of where they move within the frame, the camera also features a High-density tracking AF mode that activates a large number points around a subject to improve tracking efficiency.
Like all recent Lumix cameras, the G85 uses Panasonic's Depth from Defocus AF technology. Being a contrast detection autofocus system with 49 areas, it doesn't quite work as well as Sony's hybrid AF system for tracking but it is reliable enough for subjects moving at a slow-to-medium pace and is also lightning fast in single point mode. It is less effective for tracking in video mode than it is for stills.
Were I a photographer who primarily shot action and wildlife, my preference would go to the a6500 over the G85 for this reason.
---
4. Image Stabilisation
The G85 is the second Panasonic Lumix body to feature built-in 5-axis sensor stabilisation following the GX85. When used on its own with non-stabilised MFT lenses or manual glass, the camera uses sensor shift technology to compensate for shakes for both stills and video. In our experience, it works even at shutter speeds as slow as 1 second with wide-angle lenses.
When combined with the optical stabilisation (OIS) of select Lumix G lenses, however, it uses a system called Dual I.S. which provides even better stability at slow shutter speeds by using sensor and optical stabilisation at the same time. According to Panasonic, the G85 has an updated version of Dual I.S. (aptly named Dual I.S. II) that should to provide one extra stop of compensation in comparison to the GX85.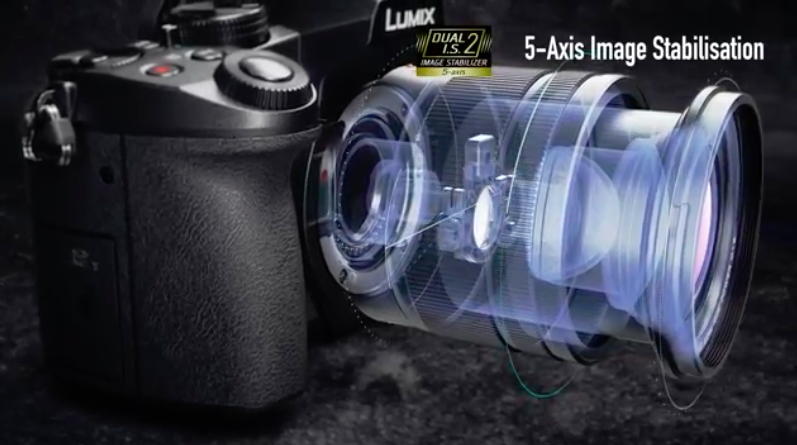 The a6500 is the first Sony APS-C body to feature 5-axis stabilisation for stills and movies, a technology that has been available on the full-frame A7 series for nearly two years now.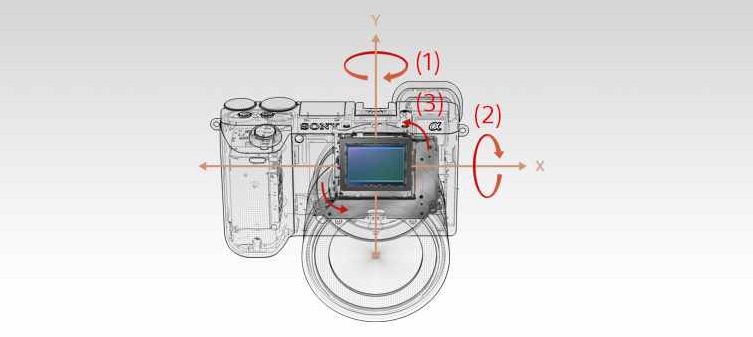 Unlike the G85, the a6500 only compensates on 3 axes when you use non-stabilised or manual lenses. However, when combined with native E-mount lenses that transmit EXIF data, you gain access 5-axis stabilisation with 5 stops of compensation. With lenses that feature OSS, the camera uses 3 axes on the sensor and 2 axes on the lens.
With a half-press of the shutter button, the effect of the image stabilisation can be monitored in the EVF or on the LCD screen. This is available even when the lens attached does not have built-in shake compensation.
---
5. Tilting LCD Screen
It should come as no surprise that both the G85 and a6500 feature a 3-inch tilting LCD screen, but the way in which they've been implemented is different.
The G85's screen is a free-angle type: it can be rotated 180 degrees and flipped to the side, a solution that should pique the interest of filmmakers. This contrasts with the a6500's screen, which can only be tilted up 90 degrees or down 45 degrees.
The screen of the G85 has slightly more resolution than that of the a6500 (1040K vs 921K), and the aspect ratio is also different (3:2 on the G85 and 16:9 on the a6500).
Happily, both screens are touch sensitive, so you can quickly and easily change your autofocus point without touching a single physical button on the body.
---
6. EVF and Live View with continuous shooting
Their positioning on the body aside, there are a few additional differences between the respective built-in electronic viewfinders of the G85 and a6500.
First, while the G85's viewfinder has a fairly large magnification of 0.74x, the a6500's is smaller at 0.70x.
Second, while both come with a live view option in the EVF or on the LCD in continuous shooting mode, it is only available up to 6fps on the G85, which is a decent speed but not as fast as the 8fps of the a6500.
As for their similarities, they both have 100% field coverage, an OLED panel and a resolution of 2.36 million dots.
---
7. Picture Profiles for Video
The a6500 and G85 are capable of shooting in 4K UHD format (3840 x 2160) up to 30fps with full pixel readout at up to 100Mbps. However, the a6500 has a little more to offer in terms of picture profiles designed specifically for video.
In total, it comes with nine customisable picture profiles, including S-log2 and S-log3. They allow for up to 1300% more dynamic range and softer colours when graded in post production, providing more flexibility than standard still profiles. The S-log3 gamma setting especially will increase the dynamic range, offering an impressive 14-stop latitude.
The G85 also has some options for video recording such as Cine-Like V and Cine-like D profiles, which give you a little more dynamic range and subtle colours. However, they are not LOG profiles like those of the a6500. So far, LOG profiles have been reserved for the Lumix GH series alone.
---
8. Slow and Quick Motion Capabilities
Another interesting video feature the a6500 has that the G85 lacks is Slow and Quick motion. Up to 5x slow motion / 60x quick motion can be recorded at up to 50Mbps in high-quality Full HD in camera. You can choose among eight shooting frame rates ranging from 1-120 fps. The footage can be played back in-camera and does not require post-processing.
What's more, a6500 can shoot movies in Full HD at 120fps (100fps in PAL format). On the G85, the maximum speed is 60fps.
---
9. Extra Features
Something I appreciate about the G85, and all cameras in the Lumix range, is that they come with a wide range of extra still and video features. There are quite a few on the G85, so I'll list them below:
4K Photo: Grab a 8MP JPG still from 4K video footage shot at 30fps.
4K Live Cropping: Lets you zoom and pan in-camera by cropping a portion of the frame, producing a Full HD video.
Post Focus: Choose your focus point after taking the image.
Focus Bracket: allows you to take 1 to 999 frames in focus steps set in 5 levels
Aperture Bracket: lets users take multiple shots with different depths of field
Post Focus with Focus Stacking: a brand new feature that allows you to stack images in-camera (JPG only)
Live Composition: Good for light painting but only works with 4K Photo, meaning the results won't be as good at high ISOs.
Multiple exposure: Take a multiple exposure in-camera. (JPG only)
Panoramic shooting: Take a panorama in-camera. (JPG only)
Time Lapse: Take a time-lapse video in-camera.
Stop Motion Animation: Take a stop motion animation in-camera.
WiFi connectivity: Connect your camera to your smartphone and control it wireless / transfer images
The a6500 has a few of these features, such as WiFi connectivity and Panorama, but most additional functions must be purchased from the Sony app store, which is somewhat unjust given that you're already paying around $1400 for the camera body alone.
---
10. Price
Speaking of the price, I think we can safely say that, in the case of the a6500 and G85, it is the main factor that will influence the decision of most potential buyers.
As I mentioned in the introduction, both the a6000 series from Sony and the G series from Panasonic were well-known for their ability to pack many high-end features while keeping the price reasonable.
The new a6500 changes all this by entering the market at approximately $1400 (€1700 and £1500) for the body alone, which is a big increase from its sub-$1000 predecessors. Being the new high-end flagship APS-C camera, it doesn't replace the a6300 but rather sits one step above it.
Thankfully, the G85 has managed to remain faithful to its roots with a price tag hovering just below $1000 (€899 and £699) for the body. This should make it a very attractive choice for aspiring hybrid photographers with an equal interest in stills and video.
---
Conclusion
What we've seen here may suggest that the Sony a6500 is the better camera, and in purely technological terms, it probably is. Not only does it have one of the most advanced autofocus systems on a mirrorless camera, but it also enjoys a larger sensor with more resolution, better low-light performance and dynamic range, slow and quick motion capabilities, and dedicated picture profiles for video.
That said, the Panasonic G85 is no slouch. In addition to sharing many characteristics with the a6500 such as 4K video, 5-axis stabilisation, and a touch sensitive tilting screen, it has many extra features that you'd have to purchase from the Sony app store for the a6500 and above all, comes at a very competitive price.
Between the a6500 and G85, which would you choose and why? Share your thoughts below!
Check price of the Sony a6500 on 
Amazon | Amazon UK | B&H Photo | eBay
Check price of the Lumix G85 / G80 on
Amazon | Amazon UK | B&H Photo | eBay
---
---
Other interesting comparison previews: