The Olympus OM-D E-M5 mark III is the long-awaited third generation model in the E-M5 series of mirrorless cameras. Compared to when the E-M5 II came out nearly four years ago, the enthusiast market is now far more saturated, with numerous mirrorless models being released every year.
One manufacturer that has managed to retain its popularity despite not innovating at the same pace as other brands is Canon, and its most advanced model in the M series is the EOS M6 II which was announced earlier this year.
In this preview, we're going to investigate all the main differences between the OM-D E-M5 III and the EOS M6!
What they have in common:
4K video up to 30fps and Full HD up to 120fps (Olympus also offers Cinema 4K)
USB charging and battery life close just over 300 shots per charge
WiFi and Bluetooth connectivity
E-M5 III comparison previews:
E-M5 II vs E-M5 III – E-M5 III vs E-M1 II – E-M5 III vs E-M10 III –
E-M5 III vs EOS M6 II
---
Ethics statement: the following is based on our hands-on with the E-M5 III at the UK press event and official information about the M6 II on the Canon website. We were not asked to write anything about these products, nor were we provided with any sort of compensation. Within the article, there are affiliate links. If you buy something after clicking the link, we will receive a small commission. To know more about our ethics, you can visit our full disclosure page. Thank you!
---
1. Sensor and Mount
The first difference worth talking about is the sensor size. The Olympus camera features a 20.4MP Micro Four Thirds sensor which is smaller and has less resolution than the 32.5MP APS-C sensor of the Canon.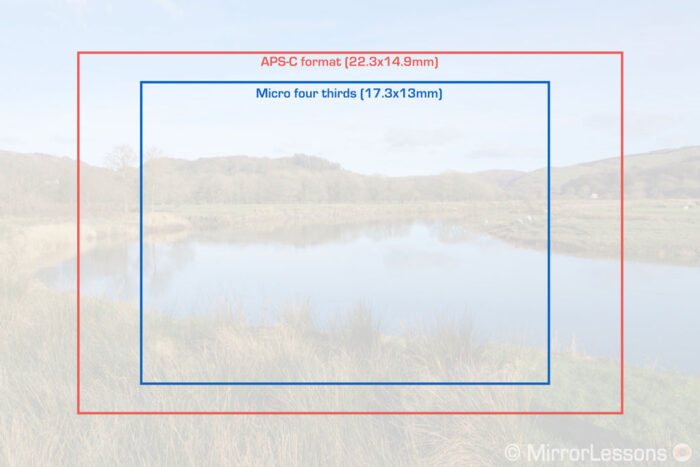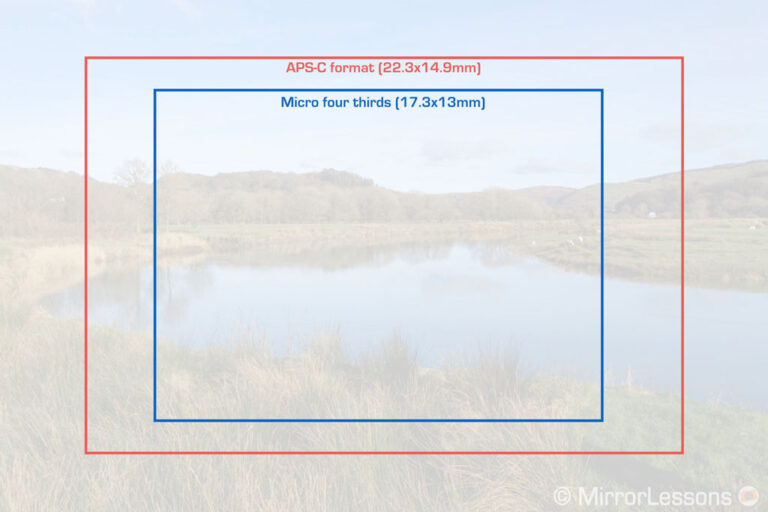 According to Olympus, the sensor features Super Sonic Wave Filter cleaning technology that reduces dust and dirt by vibrating the sensor 30,000 times per second.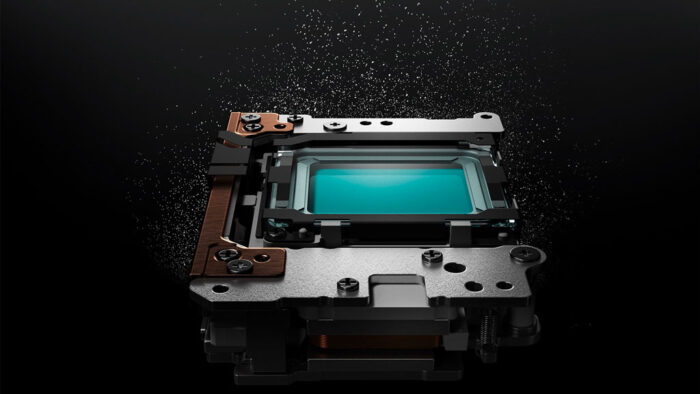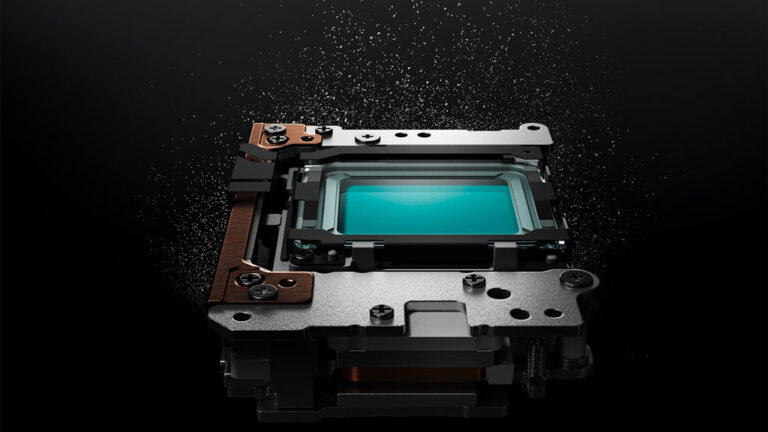 The two cameras offer a similar native ISO sensitivity range: 200 to 25600 on the Olympus and 100 to 25600 on the Canon. The Canon also comes with an extra high extended value of 51200 whereas the Olympus has an ISO 64 Low option.
The two cameras use different lens mounts: the Olympus sports the Four Thirds mount whereas the Canon uses the EF-M mount. At the time of writing, there is a much greater selection of primes and zooms for Olympus cameras because the Micro Four Thirds mount has been around for longer and more camera and lens manufacturers have invested in it such as Panasonic Lumix, Sigma and Voigtländer.
---
2. Electronic Viewfinder
The E-M5 III comes with a built-in OLED electronic viewfinder that boasts a resolution of 2.36 million dots, 0.68x magnification, 100% coverage and a 27mm eyepoint. This long eyepoint in particular is interesting for eyeglass-wearers, as the extra 3-4mm make it possible to see the entire frame including the extreme corners.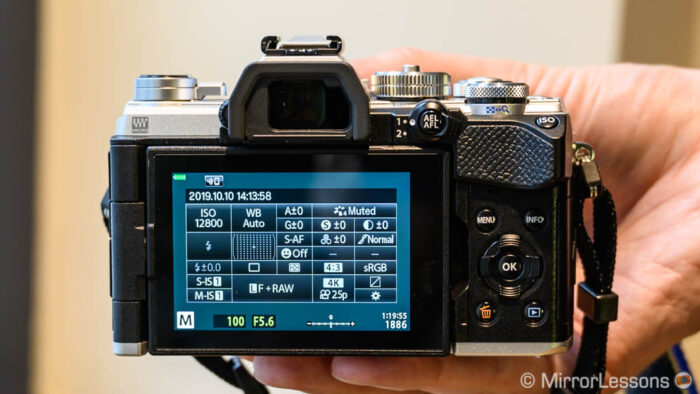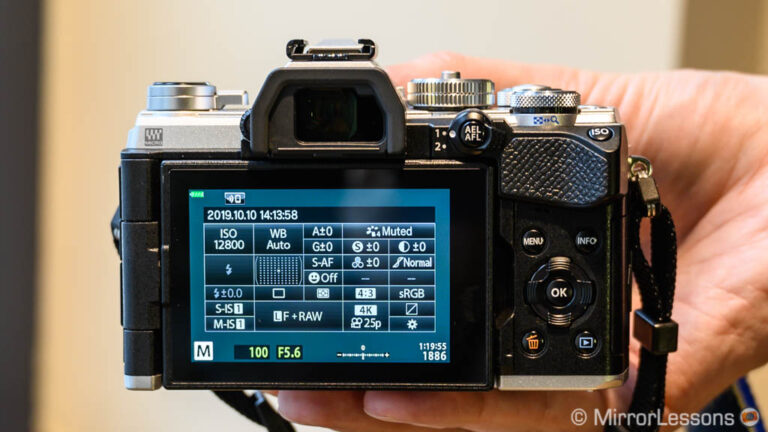 With the M6 II, your only option is to attach an external viewfinder to the hot shoe. The EVF-DC2 electronic viewfinder, for example, features a 0.39-inch 2.36 million dot OLED display with a 22mm eyepoint distance. Some M6 II kits include this EVF in the box but they are obviously more expensive.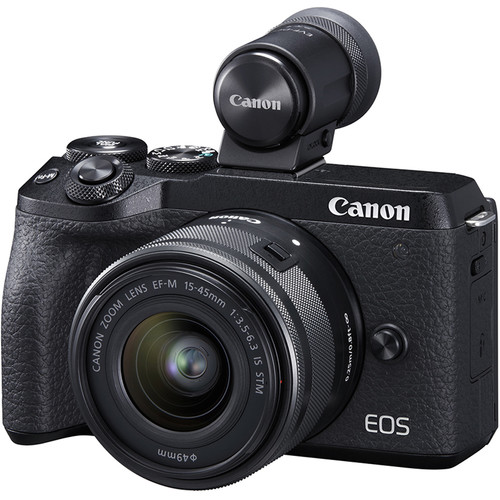 ---
3. Rear Screen
Both cameras are fitted with an excellent 3-inch 1040k-dot touchscreen whose functions include selecting an AF area, taking a picture, swiping through your images in playback mode, and in the case of the Canon, browsing through the menu.
Although their specifications are similar, the way in which their tilting mechanisms function is different. The Canon's screen can be tilted up 180 degrees and down 45 degrees, whereas that of the Olympus is a vari-angle type that swings out to the left and rotates 270 degrees.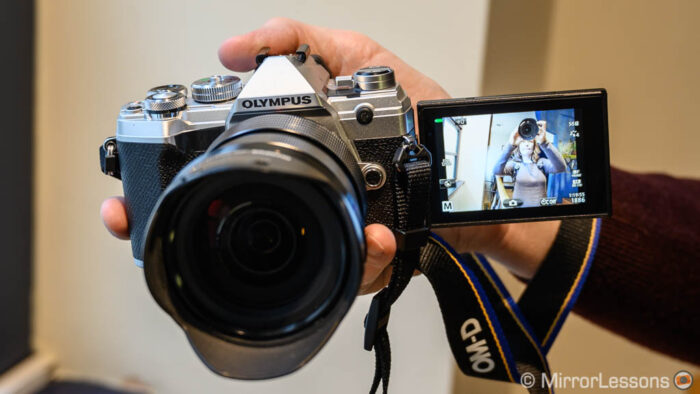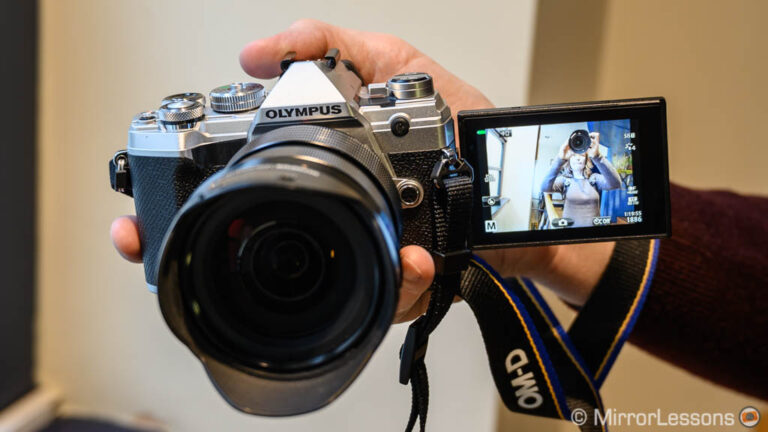 Although both solutions work for vlogging and selfie shooting, I find the vari-angle screen more intelligent as it doesn't stop you from using the tripod mount or the hot shoe. With the Canon, you can't use an accessory on the hot shoe when the screen is tilted up.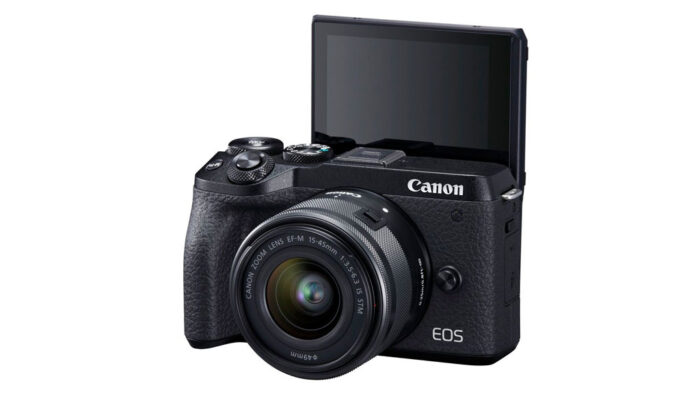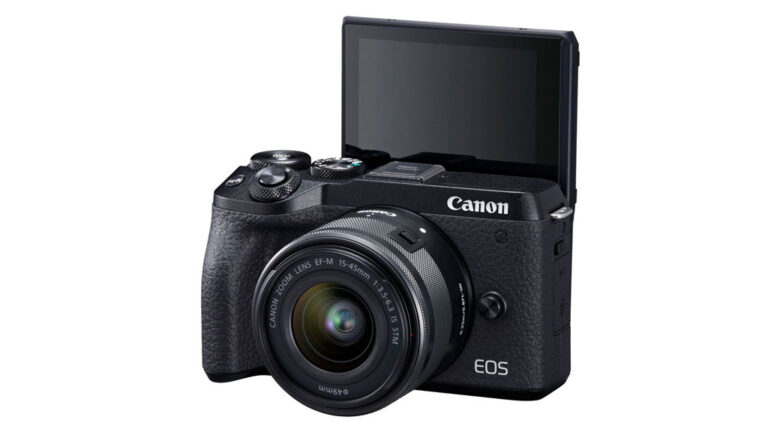 ---
4. Stabilisation System
Olympus continues to boast the most advanced 5-axis in-body image stabilisation system in the camera industry. The E-M5 III comes with the latest iteration which compensates up to 5.5EV steps on its own or 6.5EV steps when used with stabilised lenses that support Sync IS such as the 12-100mm PRO.
In our brief experience at the press event, we found it easy to take 1-2 second exposures hand-held which echoes the results we got with other OM-D cameras.
The Canon doesn't come with an in-body image stabilisation system so it is reliant on the IS of optically stabilised lenses. With certain compatible lenses, it also offers Dual sensing IS for stills and Movie Digital IS or Combination IS for videos, all of which effectively suppress movements and camera shake but don't match the effectiveness of the Olympus' stabilisation system.
---
5. Design and Weather Sealing


The E-M5 III and M6 II are more or less the same size and weight as you can see from the measurements below:
E-M5 III: 414g | 125.3 x 85.2 x 49.7mm
M6 II: 408g | 119.6 x 70 x 49.2mm
Both benefit from a thumb rest on the rear and a small grip out front, although that of the Canon is a little more prominent. Note that on the Olympus model, an optional grip extender is available (ECG-5).


The Olympus camera is characterised by its distinctly retro design that has been carried forward since the first E-M5. It is also fully sealed against dust, moisture and cold temperatures down to -10°C. The Canon, by comparison, has a more modern appearance and makes no claims of weather sealing.
Both have twin dials on top to control the exposure, a number of function buttons around the body, a PSAM dial on top, a 3.5mm microphone input, and a hot shoe for accessories.


The Canon camera is complete with a built-in pop-up flash whereas the Olympus comes bundled with the small FL-LM3 flash unit.
---
6. Autofocus System
Both cameras employ a hybrid autofocus system consisting of phase and contrast detection points.
On the Olympus, there are 121 cross-type AF points which can be subdivided into areas consisting of 5, 9 or 25 points. You can also choose a single point (normal or small) or the entire area (called All Target).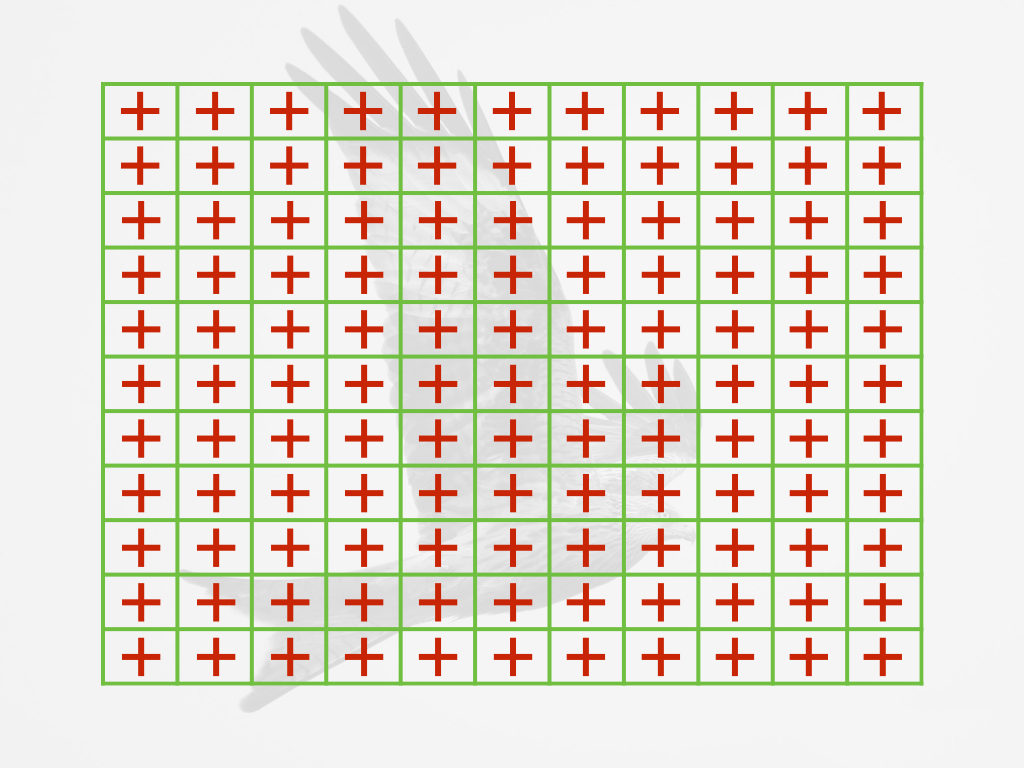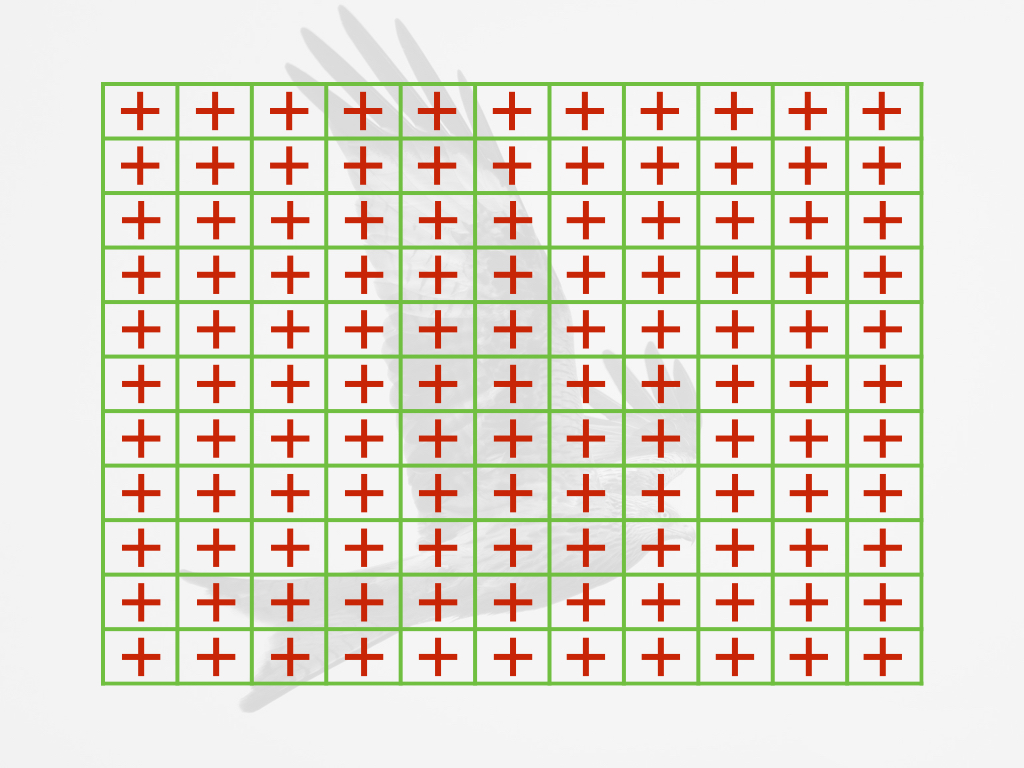 Canon calls its system Dual Pixel CMOS AF. It has a whopping 5481 AF phase difference points on the sensor, although it uses a maximum of either 143 or 99 areas depending on lens mounted. The AF modes include 1-point AF, Zone and Spot. It has an AF working range of -5 to +18 with the 32mm 1.4 lens.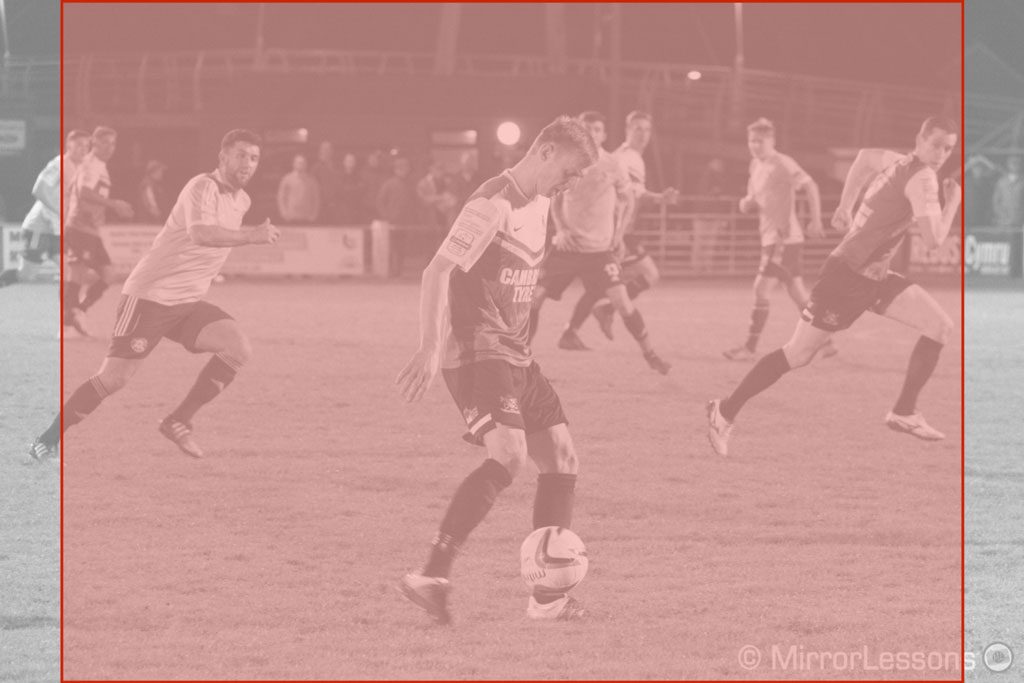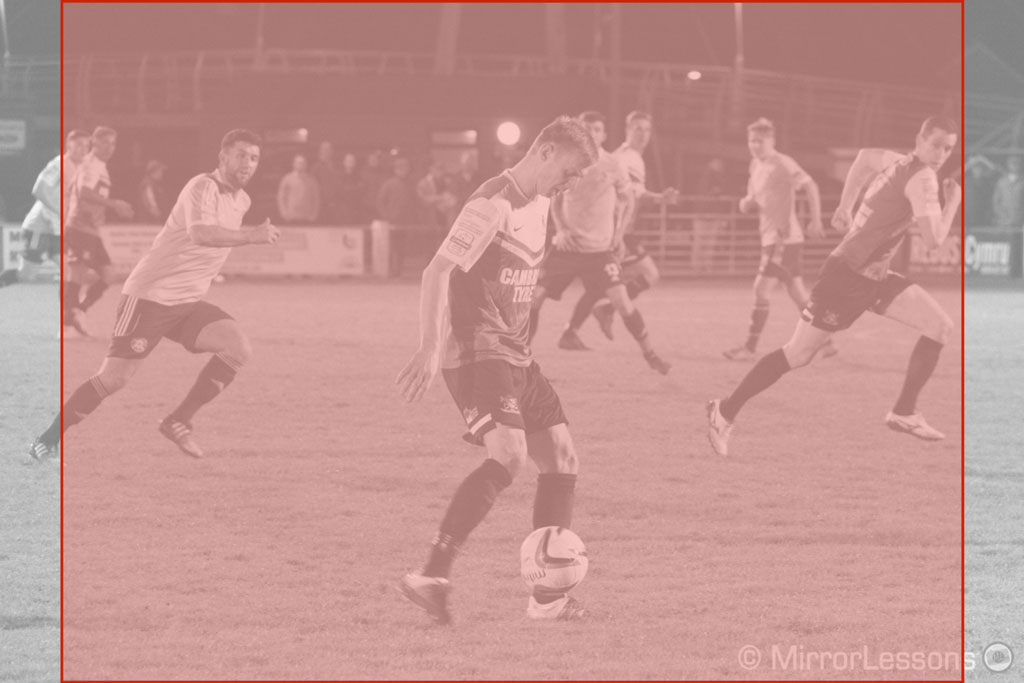 Both cameras offer Face detection and eye detection for stills and movies (S-AF and C-AF).
In our experience, we've found Canon's AF system to be among the most reliable for stills and movies, and their Eye AF implementation has improved a lot since its introduction. Olympus has made numerous improvements to its algorithm and the E-M5 III shares the same specifications as the flagship E-M1X, which did really well in our tests.
---
7. Continuous Shooting Speeds
With the mechanical shutter, the Olympus can shoot at speeds of up to 6fps in C-AF or 10fps in S-AF. You can raise these speeds to 10fps and 30fps respectively by switching to the electronic shutter. The buffer depth is 150 frames in RAW or JPG Fine at 10fps.
Regardless of whether you choose the electronic or mechanical shutter, Canon offers a maximum of 14fps in S-AF and C-AF at full resolution. At this speed, it can fire off up to 54 frames in JPG, 23 frames in RAW or 36 frames in CRAW. With the electronic shutter and a reduced resolution of 18MP, it can reach speeds of 30fps in C-AF.
---
8. Shutter Speed Range
On the Canon, the shutter speed range is limited to 30s to 1/4000s. Switching over to the electronic shutter does not raise the speed.
The Olympus offers a more generous range of 60s to 1/8000s with the mechanical shutter or 60s to 1/32,000 with the electronic shutter. Using speeds as fast as this, you can easily freeze the movement of fast-moving subjects such as birds in flight or falling rain.
---
9. Extra Features
Olympus cameras are packed with loads of extra features and the new E-M5 III is no exception. These include:
Live Composite: a function that overlaps multiple shots and composites only the sections that are brighter for capturing light trails
High Res Shot: captures 50MP equivalent high resolution images by combining 8 sequential shots into one; can only be used on a tripod
Focus Stacking: eight photos with different focal positions are composited in-camera to create a photo with a greater depth of field
Anti-Flicker: the camera detects the flicker frequency of light sources and controls the shutter timing at peak brightness to suppress exposure and colour variations between frames
Features that the two cameras share include:
Focus Bracketing: captures a series of images with a slightly different focal position between each shot (on the Canon, this feature is only available with certain lenses)
Pre-Shot: the camera saves a series of shots before the shutter button is fully depressed to help you capture fast action (called Pro Capture on the Olympus)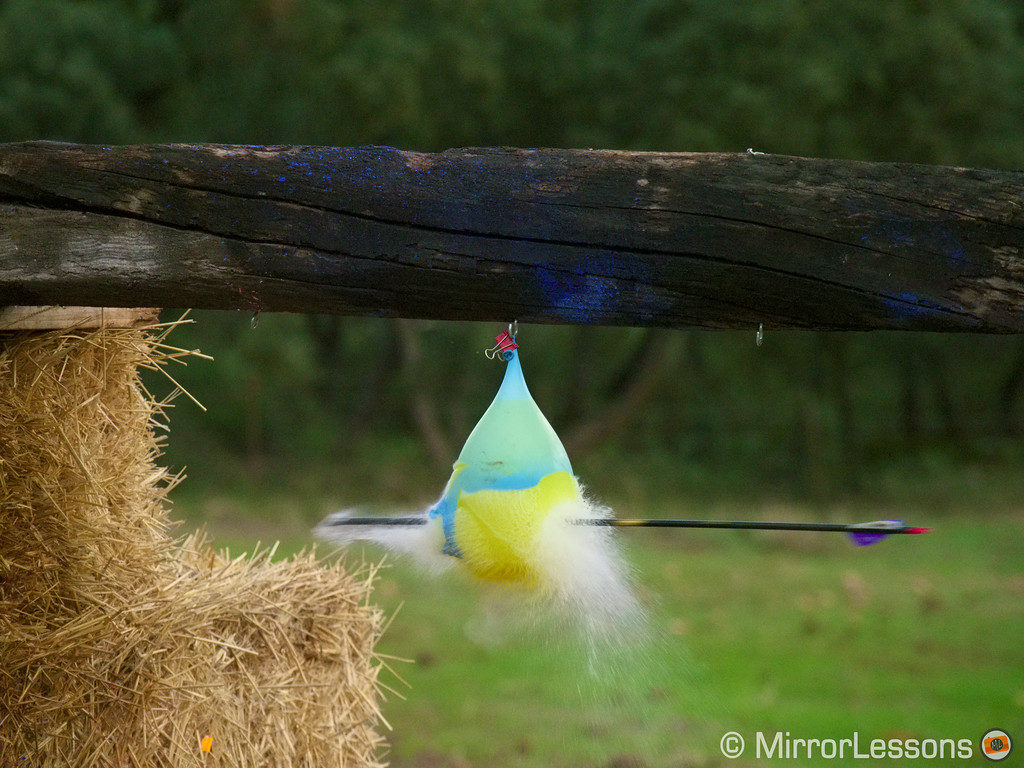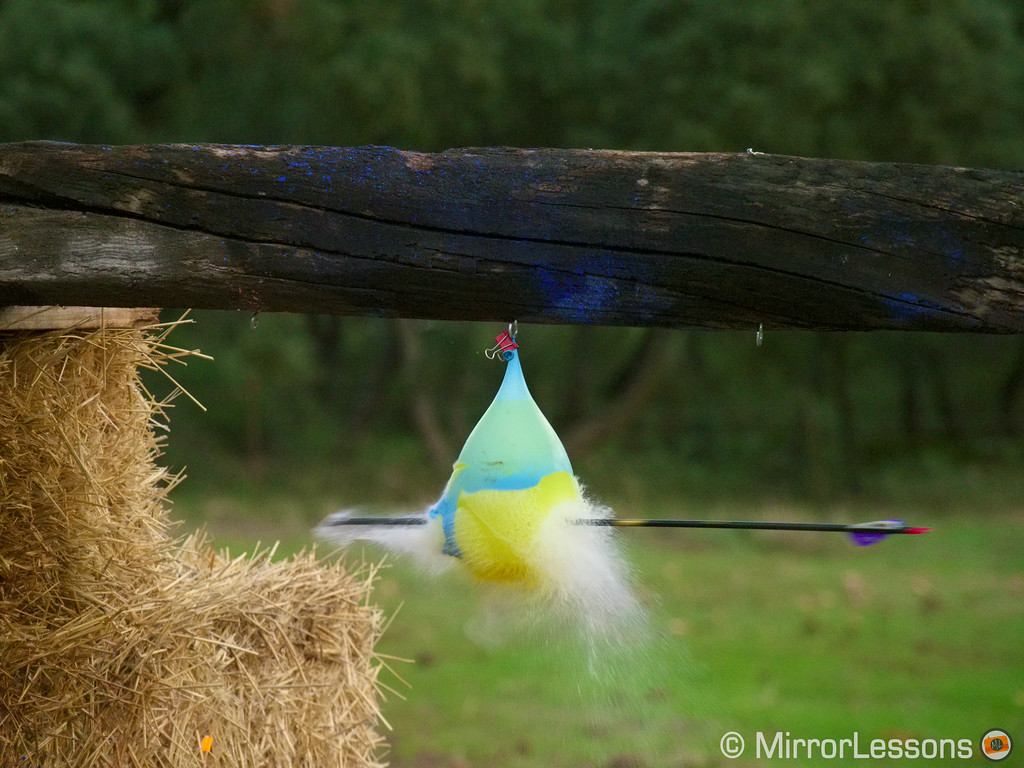 ---
10. Price
The Olympus camera is set to hit the market in November 2019 with a retail price of $1200 / £1100 / € 1200 for the body alone. Various bundles with different kit lenses are available.
The Canon can currently be found for approximately $850 / £870 / €970 for the body or $1100 / £1120 / €1230 with the 15-45mm kit lens.
---
Conclusion
E-M5 III comparison previews:
E-M5 II vs E-M5 III – E-M5 III vs E-M1 II – E-M5 III vs E-M10 III –
E-M5 III vs EOS M6 II
The Olympus OM-D E-M5 III and Canon EOS M6 II are well-rounded mirrorless products that can satisfy the needs of both enthusiast and advanced users. Both offer 4K video capabilities, an advanced autofocus system, and a user-friendly design.
If you do a lot of hand-held videos or vlogs, my personal vote would be for the Olympus OM-D E-M5 III. It has the fully articulating screen that flips out to the side and a near-infallible stabilisation system that produces smooth movements even when walking with the camera. This isn't to say that the Canon can't do the job – it just doesn't seem to be as comfortable a solution as the Olympus due to the two-way flipping screen and its reliance on lens IS.
For stills, either camera is perfectly capable of delivering satisfying results, although the M6 II offers more resolution for those aiming to capture as many details as possible. The budget conscious among you will also have noticed that the E-M5 III is more expensive than the M6 II by approximately $350. Whether you feel the price is justified depends on how much value you place on having a built-in viewfinder, in-body stabilisation, faster shutter speeds and a generous helping of extra features.
---
Reminder: the links below are affiliate links. If you decided to buy something after clicking the link, we will receive a small commission.
Check the price of the Olympus OM-D E-M5 III on
B&H Photo
Check the price of the Canon EOS M6 II on
Amazon | Amazon UK | B&H Photo