Updated on: October 30th, 2018
Three years ago, the Olympus OM-D E-M1 and Panasonic Lumix GH4 set a new standard, not only for the Micro Four Thirds segment but for the mirrorless market as well. They introduced a number of innovations that had never before been seen on a consumer product, but even more importantly, they proved to the masses that a compact system camera had the potential to be a professional tool. The OM-D E-M1 mark II and Lumix GH5, released in late 2016 / early 2017, are the culmination of that potential.
Olympus and Panasonic took the various criticisms, suggestions and feedback from E-M1 and GH4 users on board to deliver two successors that met all our expectations. They gave us not only improved image quality and video capabilities but also a faster autofocus system and enhanced speed. They are, quite simply, two of the most advanced cameras you can find to date.
For this reason, photographers tend to find themselves undecided between the two models. Indeed, the only obvious difference is that the GH5 is also a tool designed for professional filmmakers.
Unfortunately I didn't have the chance to use the two cameras at the same time but I spent more than a month with each, testing them for stills and video in a wide variety of situations. Here are my thoughts on how they compare.
---
Ethics statement: The E-M1 II and GH5 were loaned to us for review on separate occasions. We were not asked to write anything about these products, nor were we provided with any sort of compensation. Within the article, there are affiliate links. If you decide to buy something after clicking the link, we will receive a small commission. To know more about our ethics, you can visit our full disclosure page. Thank you!
---
[toc heading_levels="2″]
---
Article updates
October 30th, 2018: firmware 2.4 for the GH5 improves C-AF and fixes a few bugs
July 1st, 2018: relevant information about firmware 2.3 for the GH5 added
March 2nd, 2018: added information about the latest firmware updates available for each camera
---
Mains Specs
OM-D E-M1 mark II
Sensor: 20 MP 4/3 Live Mos
Lens system: Micro Four Thirds
Weatherproof: Complete (splash, dust and freeze proof -10°C)
Internal Stabilisation: Yes (5-axis)
Autofocus: Hybrid with 121 cross-type points
Continuous shooting: 15fps (AF-S), 10fps (AF-C), 60fps (AF-S) and 18fps (C-AF) with electronic shutter
ISO Sensitivity: 200 – 25600 ISO (Pull 64)
Shutter Speeds: 1/8000 to 60 seconds, 1/16000s with electronic shutter
Viewfinder: 2,360K dots, approx. 100% FOV coverage and 1.48x (0.74x) magnification, 120fps
Rear monitor: Multi-Angle 3″ LCD touch sensitive monitor (1,040K dots)
Movie recording: 4K up to 30fps, C4K at 24fps, Full HD up to 60fps
Built-in Flash: No but external FL-LM3 supplied
Extra Features: WiFi, Timelapse, HDR, Multiple exposure, Live Time, Live Composite, Focus Stacking, Keystone compensation, High Res Shot, Pro Capture
Dimensions: 134.1 x 90.9 x 68.9mm
Weight: 574g (including battery and memory card)
Firmware version: 2.2
Lumix GH5
Sensor: 20 MP 4/3 Live Mos
Lens system: Micro Four Thirds
Weatherproof: Complete (splash, dust and freeze proof -10°C)
Internal Stabilisation: Yes (5-axis)
Autofocus: DfD with 225 points
Continuous shooting: 12fps (AF-S), 9fps (AF-C)
ISO Sensitivity: 200 – 25600 ISO (Pull 100)
Shutter Speeds: 1/8000 to 60 seconds, 1/16000s with electronic shutter
Viewfinder: 3,680K dots, approx. 100% FOV coverage and 1.52x (0.76x) magnification, 60fps
Rear monitor: Multi-Angle 3.2" LCD touch sensitive monitor (1,620K dots)
Movie recording: 4K up to 60fps, 6K Anamorphic, internal 10-bit 4:2:2, Full HD up to 180fps
Built-in Flash: None
Extra Features: WiFi, Bluetooth, Timelapse, Stop-motion, Multiple exposure, 6K and 4K Photo, Focus Bracketing, Post Focus
Dimensions: 138.5 x 98.1 x 87.4mm
Weight: 725g (including battery and memory card)
Firmware version: 2.4
---
1. Design and functionality
The E-M1 II and GH5 each have a different approach to ergonomics and ease of use. Let's start with some basic yet important characteristics.
Build quality: as strong as a mirrorless camera can be
They are fully weatherproof including resistance to temperatures down to -14°C. I used them both in rainy conditions and didn't encounter any issues.
The GH5 is the heavier and larger of the two. Actually it's one of the bulkiest mirrorless cameras you can find today. Concerning the construction, they are both extremely solid and well-built. All the buttons and dials feel precise in operation.
When it comes to the ergonomics, I find the design of the E-M1 II really good. The grip is larger than that of its predecessor and gives you an excellent hold on the body when using big lenses such as the 300mm Pro. The GH5 is anything but inferior however: its grip is well-designed and all your fingers rest very comfortably inside the groove.
Ease of use: different yet effective philosophies
Like the previous models, the Panasonic is a very easy and straightforward camera to use. You can find lots of buttons to access the most important settings, a handy and precise AF Joystick, and no fewer than 20 function buttons (16 physical + 4 virtual on the rear screen). The irony is that the camera is so well-designed that I didn't need to customise it much. The menu system is well-organised and easy to navigate on the large LCD screen.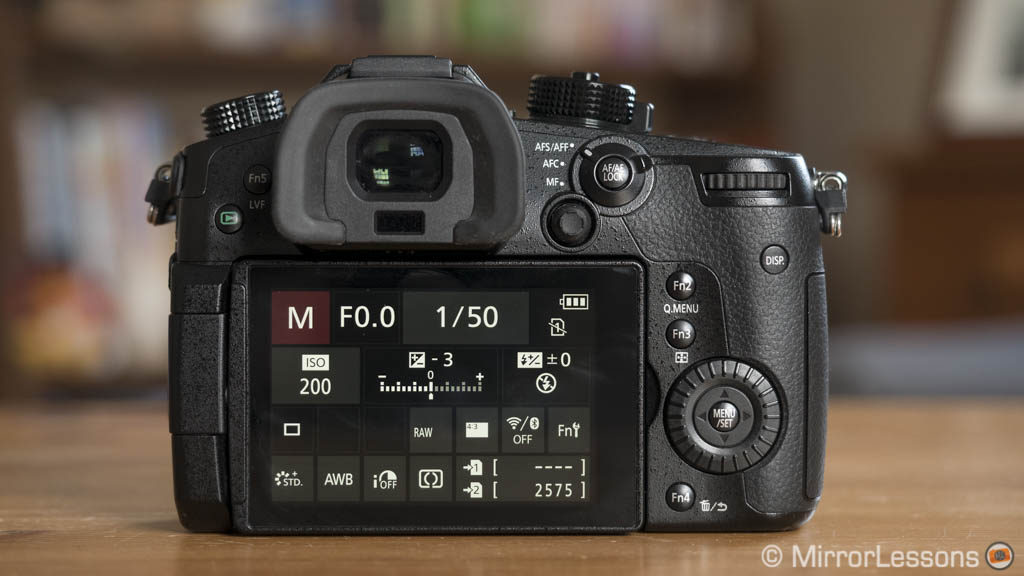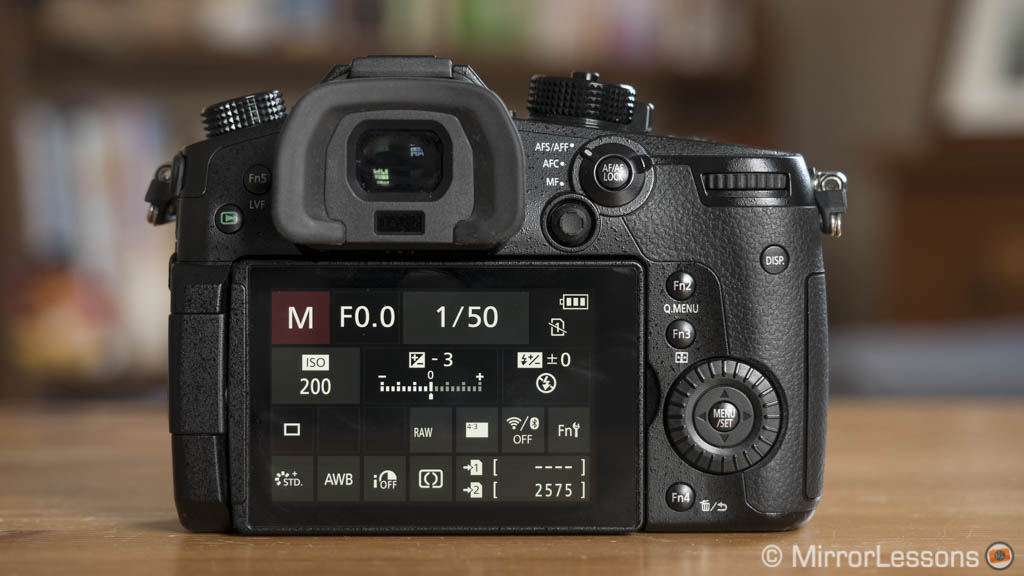 The E-M1 II is less straightforward and requires more time to find the optimal configuration, and get used to its menu system. Once you do get used it though, it becomes a fast camera to use with a few welcome tricks up its sleeve like the two function buttons at the front and the AF Home position setting.
It doesn't have an AF joystick but you can use either the 4-way pad on the rear, or the twin dials once you activate the AF area. The latter can feel weird at first but can also become a faster operation than using a joystick.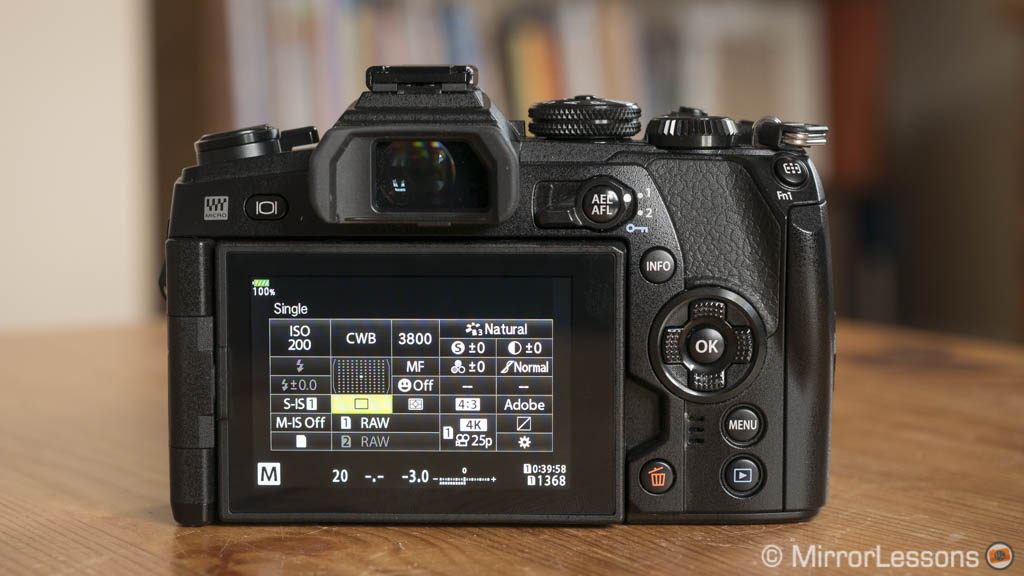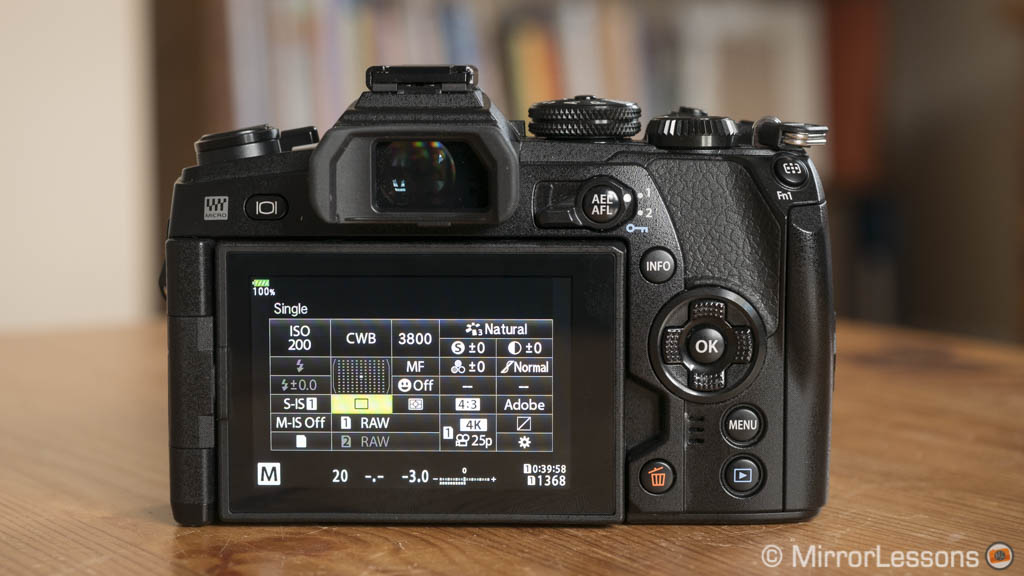 The Olympus is highly customisable as well: you won't find as many custom buttons as on the GH5 but other options allow you to assign different settings to the buttons in movie mode. You can even decide which lever to use to turn the camera on and off!
EVF and rear monitor: the wonders of touch sensitivity on the GH5
Both cameras feature excellent viewfinders. Overall I prefer the one on the GH5 because of its higher resolution and magnification, but the E-M1 II has a faster refresh rate of 120fps.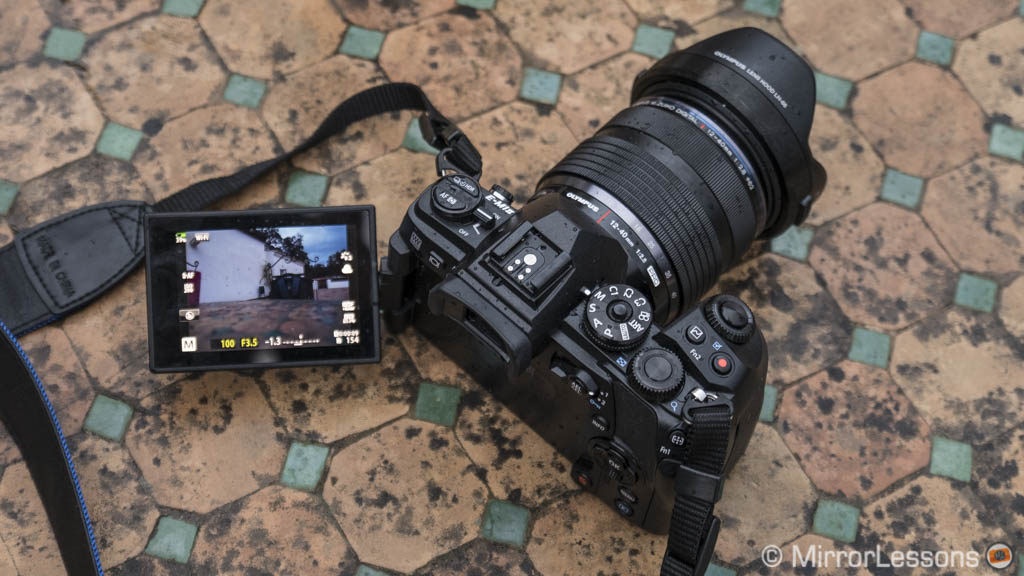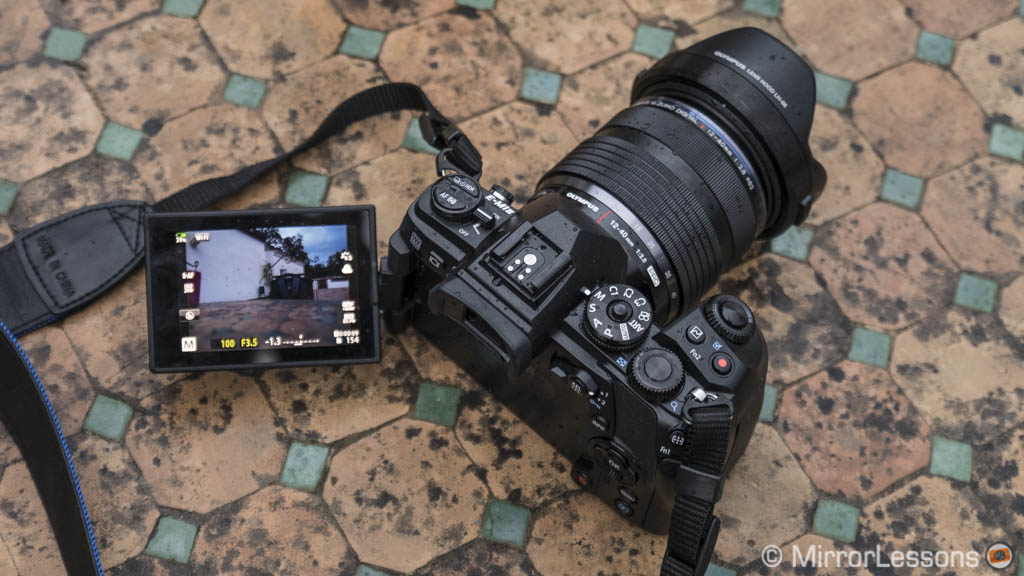 The rear screens are multi-angle on both bodies but the LCD of the GH5 is slightly larger. They are touch sensitive and like many other cameras, you can take a picture, move the focus point, browse through your images or use them as a virtual AF pad when composing with the EVF.
However, the GH5 has many more options including navigating the entire menu, interacting with almost any setting you trigger, moving the histogram around and even creating custom AF areas. I can't think of a better implementation of touch capabilities on a camera than the Lumix.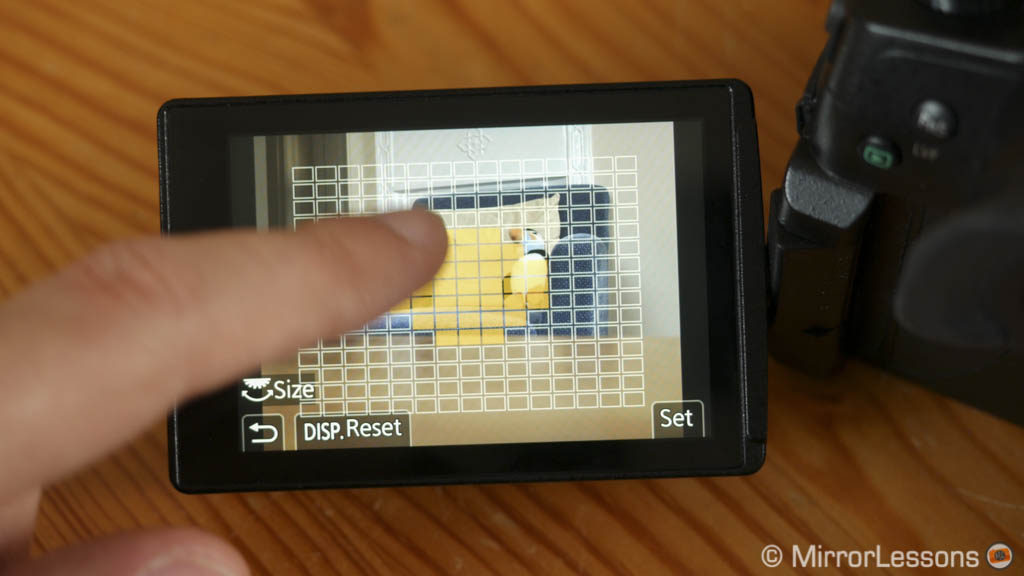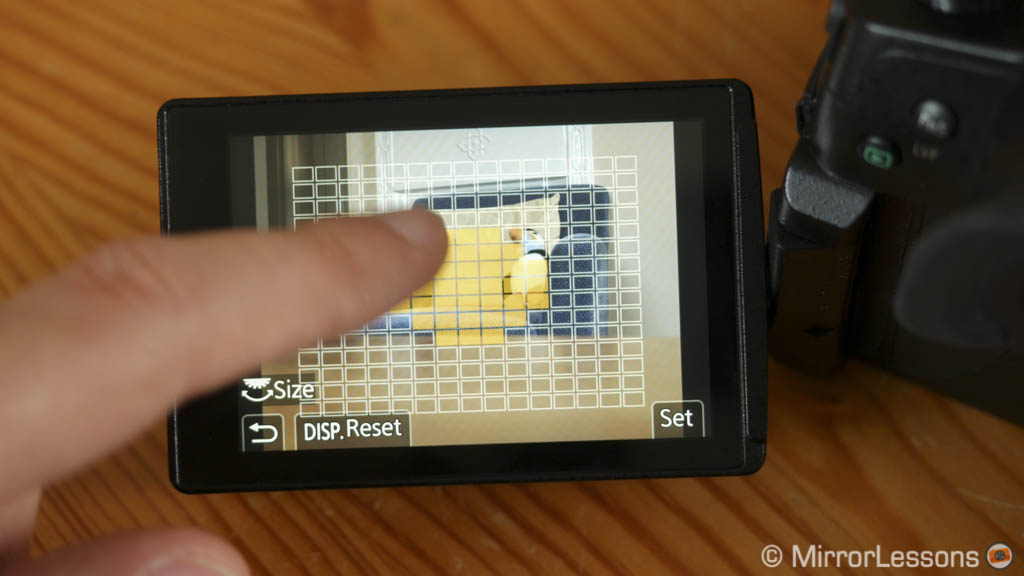 Additional info about design and functionality
Memory cards: both cameras have two slots. On the GH5 they are UHS-II compliant while on the E-M1 II only the first slot is.
Connections: they both feature a mic input, headphone output, remote input and USB Type C port. The E-M1 II features a Micro HDMI output while the GH5 comes with a full sized HDMI port.
Wireless: both include Wifi but the GH5 also gets Bluetooth
Battery life: both cameras feature an excellent battery life thanks to their large and durable batteries. The E-M1 II is the one that surprised me the most as it allows you to save more than 1500 images and several 4K clips before running out. The GH5 comes close though.
---
2. Image quality and features for stills
Not having the chance to compare the two cameras side-by-side means I can't show you 100% crops to pixel peep. Now if you go to some of the well-known websites that produce lab tests such as DXOMark, Imaging Resource or DPreview, you may notice small differences concerning high ISO or dynamic range.
However after using the two cameras for over a month in both good and difficult light conditions, I can safely say that they behave in a similar manner when it comes to image quality. Or, put into other words, I wouldn't advise one over the other based on the sensor performance alone.
Picture quality: new sensors and similar performance
The E-M1 II and GH5 each feature a new sensor with 20MP of resolution and both lack a Low-Pass filter to maximise sharpness.
In my separate tests, the two sensors proved a good step forward in comparison to the previous 16MP chips. The E-M1 II gained stronger highlight retention over the original E-M1 (a 1 stop advantage) and the same goes for the GH5 in comparison to Panasonic's most recent 16MP sensor (the one on the GX85).
The high ISO performance hasn't changed a lot however. The extra resolution doesn't add more noise but overall the new sensors and image processors don't improve over the previous generation.
Personally I find the images quite clean up to 3200 ISO and usable up to 6400 ISO. For extreme situations, 12800 will allow you to bring home decent pictures but obviously noise will become more invasive.
The colour palette is different if we analyse the SOOC JPGs and various picture profiles you can select in-camera. The Panasonic tends towards a cooler hue although I found the gap to be less noticeable than with previous models. That being said I still prefer the rendering of the Olympus profiles since I find them more natural. With the RAW format you can achieve good results with both but the GH5 files often require a little more tweaking to obtain the optimal colour rendering.
Extra features: goodness for photographers
If we want to consider image quality not only as a strict analysis of noise or dynamic range, but also as an overall capability of the camera, then we can add the numerous extra functionalities both products incorporate to this chapter.
The best example is without a doubt the High Res Shot mode on the E-M1 II: the camera can capture up to 50MP or 80MP images by shifting the sensor between shots and merging a total of 8 images. It doesn't deliver perfect results when there are moving elements in the frame and can't be used hand-held. When it comes to resolution however, there is plenty of it and it looks really good. For still life, this becomes a powerful tool.
Both cameras offer time-lapse (plus stop-motion animation on the GH5), multiple exposure and a wide range of bracketing options including AE and Focus Bracketing. The final option is very helpful for macro photographers as you don't need to make the focus changes manually, which speeds up the process a lot. The E-M1 II also does focus stacking in-camera but you are limited to 8 shots, JPG files and select Olympus lenses only. The GH5 does stacking via its 4K/6K Photo and Post Focus features but the merging quality is less convincing.
Olympus fixed the noise issue with long exposures and NR turned off. If you consider settings such as Live Time and Live Composite, it becomes a flawless performer for long exposures and light painting. The GH5 has a Light Composition option when recording with 6K/4K Photo but again the quality is not as good because you are merging frames from a compressed video file and can only save a JPG.
Additional info about extra features for stills
Tethering : the E-M1 II offers USB tethering with the Olympus Capture software. Panasonic does the same with its LUMIX Tether app.
Finally there are important features related to continuous shooting and speed, but I've reserved these for the next chapter.
---
3. Autofocus and speed
One key improvement that users were waiting for was the autofocus performance. The predecessors weren't bad at all but for the most demanding genres such as sports and wildlife, they weren't quite up to the task. The E-M1 II and GH5 bring interesting improvements though they use different technologies.
E-M1 II: Phase detection gives you an advantage for birds in flight
The E-M1 II features a hybrid autofocus system (contrast + phase detection) with 121 points. All of them are cross-type meaning that they are two dimensional and can detect on a horizontal and vertical level.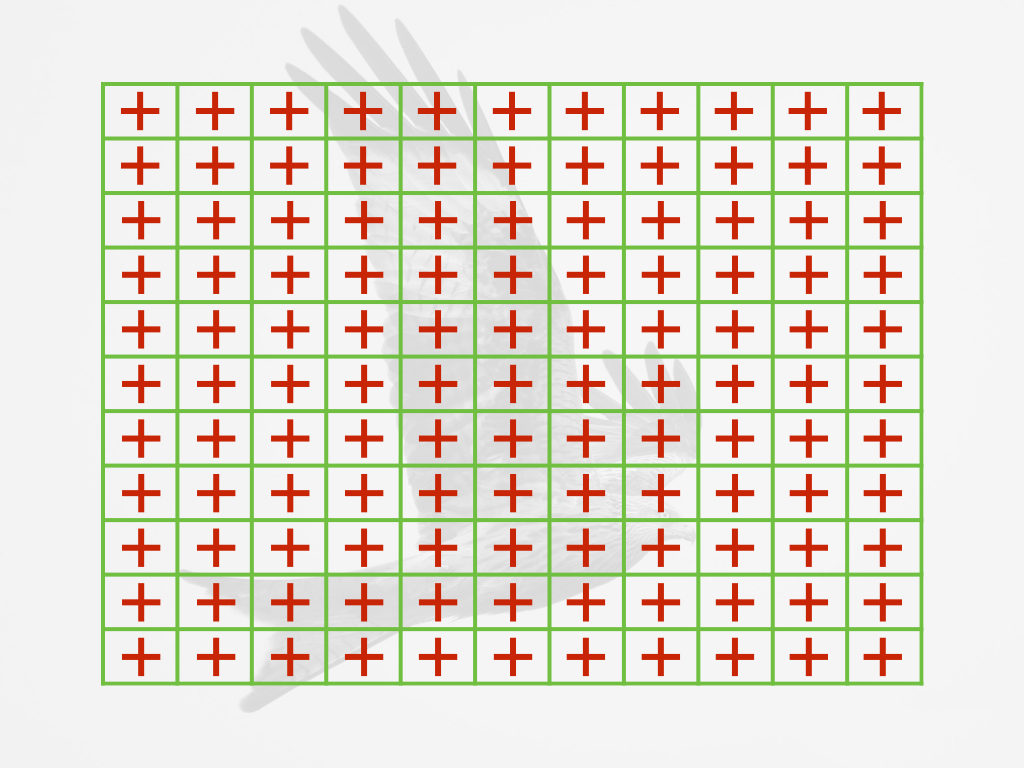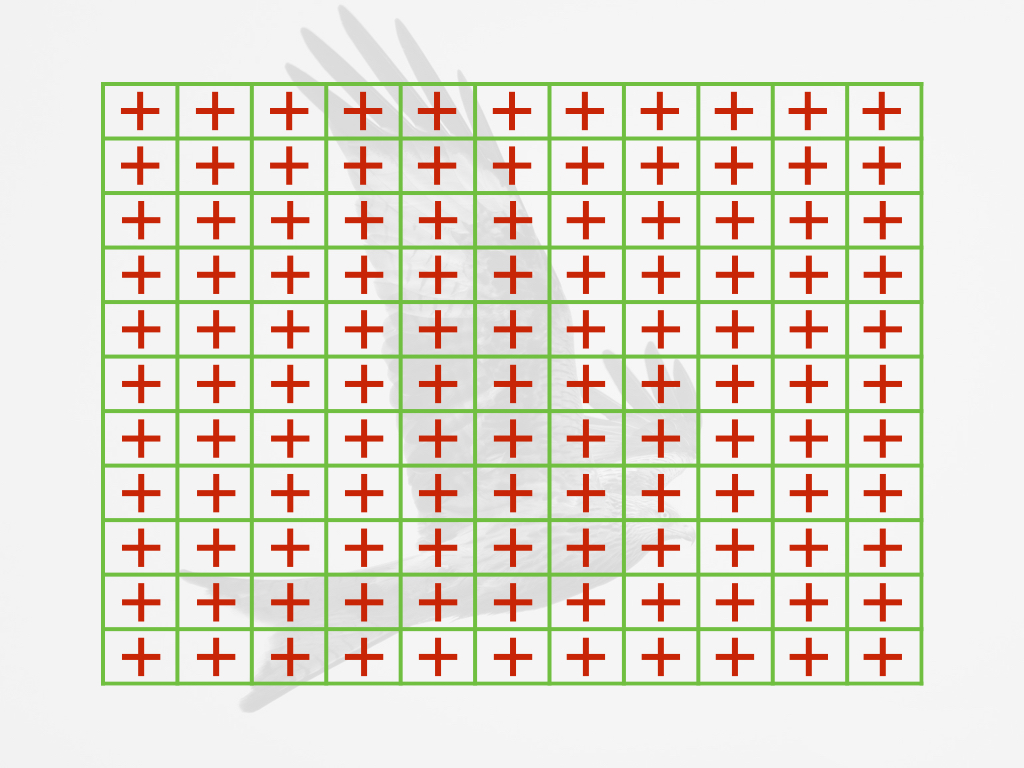 Among the AF area modes you find an All-Target group, 9-Group, 5-Group and a single point (standard or small size). One thing missing is the possibility to create a custom group or at least to have an extra option with a 5×5 or 7×7 area, which would be useful for birds in flight for example.
The response in Single-AF mode is pretty quick and reliable in good and low light conditions. With the latter though the camera can misfocus occasionally if bright sources of lights are present in the background. Face and Eye detection have been improved a lot.
With Continuous AF and AF-Tracking, the E-M1 II is quick and reactive. It will rarely fail to lock or have trouble refocusing on a fast subject, and that is the main difference between it and its predecessor. My keeper rate for BIF was good and it is definitely the most capable Micro Four Thirds camera for this genre.
However not everything is perfect: there can be a lack of focus precision when tracking which reduces the keeper rate a little if you are looking for perfect sharpness.
Additional note: with firmware 2.0, Olympus has improved the reliability of the autofocus in continuous mode for stills.
In video mode, the performance is more disappointing and it seems that the camera can't take advantage of its phase detection sensor as well as it does for stills. So overall the performance is good but there is room for improvement and hopefully Olympus will bring that via firmware update.
You will find useful settings including C-AF Lock to control the AF sensitivity and other useful options such as Focus Limiter and AF Scanner. The AF can work with Zuiko 4/3 lenses with the MMF-3 adaptor.
GH5: contrast detection is not dead
The GH5 uses a new version of the DfD (Depth from Defocus) contrast detection technology with more focus points (225) and a faster read speed of 480fps.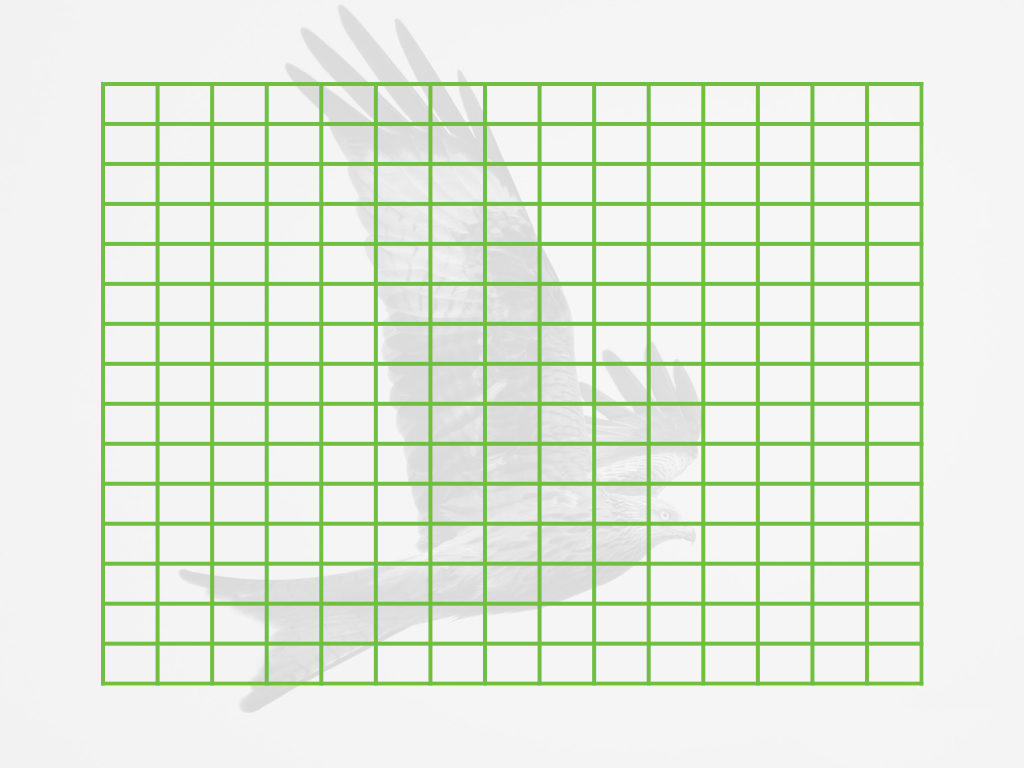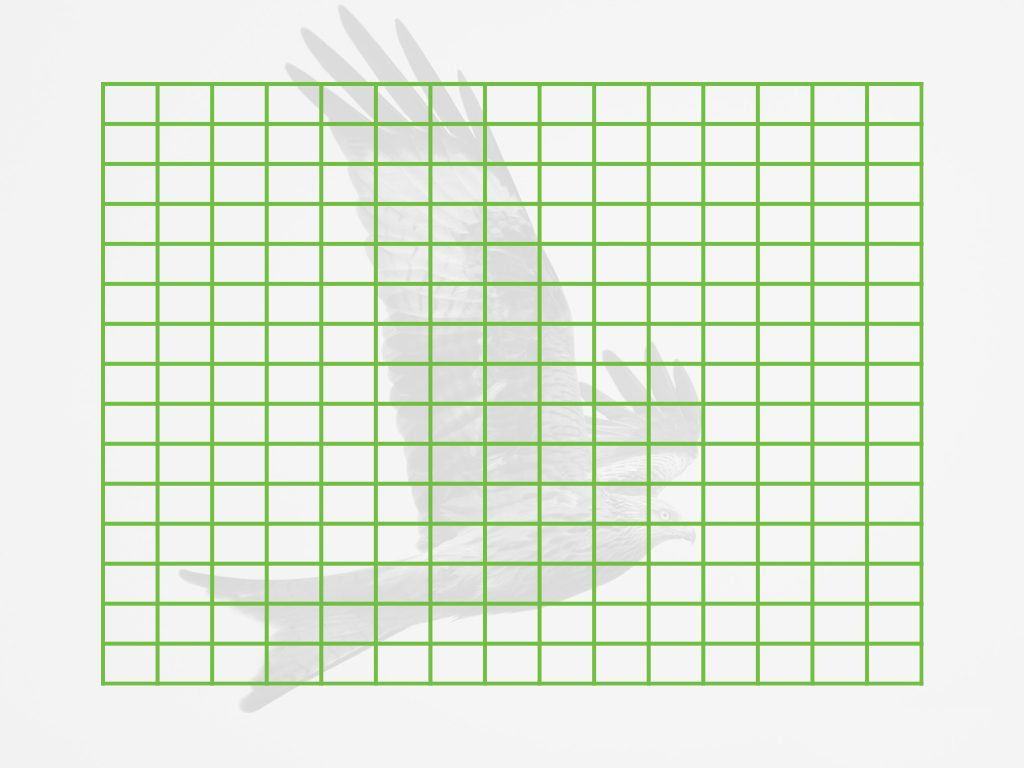 The camera is fast and reliable in Single AF in most situations. That said, a lack of contrast, poor light or surprisingly too much contrast can sometime confuse the camera, although it rarely happens.
In continuous AF, the conclusion is very similar and I was surprised to see how well the camera performed even for fast sports such as a superbike race.
The only Achille's hill I found is with birds in flight, where the small size of the subject coupled with its fast and often unpredictable movements can give DfD a hard time. I did bring back some good shots but the keeper rate wasn't great.
The single area mode is often the most reliable but the 225 area with a custom grid or Tracking AF can work well when following a subject that often changes direction.
You will also find the AF Custom Settings to change the responsiveness of the autofocus based on the subject you are photographing with three adjustable values. They can be very effective and I wish that Olympus had designed its AF-C Lock setting the same way.
Last but not least, the GH5's AF system proved a serious performer for video recording. I found it precise and reliable even in difficult situations. Even with fast subjects it did better than I had expected. It may not be as fast as a Sony a6500 but it impressed me more than the E-M1 II for sure. Panasonic has enhanced the performance further via firmware updates, with the latest 2.3 also improving the AF when selecting the shutter speed at 180 degrees.
Face detection works really well and there are AF Custom settings for video too. Finally, a mode called Focus Transition allows you to trigger a focus change automatically. You can select the speed as well as the start and end point and it's really useful for video.
Additional note: with several firmware updates, Panasonic has implemented lots of improvements, including better continuous AF for stills and video, as well as additional options for the focus areas.
Speed race: Pro Capture vs 6K/4K Photo
Along with the autofocus capabilities we find another important specification of these two cameras and that is the continuous shooting speeds.
The E-M1 II can go as fast 15fps or 10fps with AF Tracking with the mechanical shutter. If you switch to the electronic shutter, the speed goes up to 18fps with C-AF and a crazy 60fps with the AF locked on the first frame. That of course includes shooting with JPG and RAW frames.
To the impressive speeds of the e-shutter you can add the Pro Capture mode. With this mode activated, the camera loads and saves up to 35 frames before you fully press the shutter release button to help you capture the perfect moment. Thanks to the fast sensor readout, rolling shutter is very well contained and usable for wildlife.
The GH5 can shoot as fast as 12fps with S-AF or 9fps with C-AF when using the mechanical shutter. The electronic shutter doesn't add more speed per se but a special function does: 6K and 4K Photo.
The camera records a high resolution video at 30fps or 60fps and allows you to save any frame you want. With 6K you can save an 18MP JPG while at 4K it's an 8MP file. Certainly you don't have the convenience of saving a RAW image like on the E-M1 II, but these speeds are available with C-AF unlike the Olympus. Another advantage is that since the camera is actually recording a video, there are no blackouts in the EVF or LCD screen. You can follow the action in real time. Rolling shutter is slightly worse than on the Olympus camera however.
Additional info about autofocus and speed
Panssonic AF system: Olympus lenses are not compatible with DfD and the 480fps read speed so the burst and AF performance can slow down.
Olympus Pro Capture mode: it works with Olympus lenses only in Low mode (C-AF), with all micro four thirds and four thirds lenses in High mode (Focus locked on the first frame)
Buffer: the E-M1 II managed to shoot continuously at 15fps with RAW on a UHS-II card while on a UHS-I card it will last at full speed for about 8s. The GH5 is not as good and can last for 10s at 9fps or 5s at 12fps with RAW. When shooting only JPGs, both models can shoot for a long time.
---
4. Video capabilities
If the image quality for stills is very similar, things change when it comes to video. This should hardly come as a surprise: the GH series has long been praised for its advanced video specifications and the GH5 has upped the ante.
I could easily finish here and move onto the next chapter but the truth is that the E-M1 II is also a good step forward for video, at least as far as the Olympus ecosystem is concerned.
E-M1 II: a good video camera if you're not after advanced specs
The OM-D is the first camera from the brand capable of recording 4K video. Yes, it arrived a little bit late to the party but for a first, it's not bad. You can choose between regular Ultra HD or Cinema 4K (24p). The latter can record at 237mbps but it's a variable bitrate and the camera usually tends to stay below 100mbps. That being said, I didn't find a substantial difference in quality between the two formats.
The picture profiles give you a nice colour rendering and the footage is sharp and crisp. There is a Flat profile that increase the dynamic range but it's not a true Log curve so you won't be able to do wonders with colour correction. You can play with highlights and shadows but you risk adding noise to the dark areas if you increase the values too much.
One limitation in comparison to the GH5 is the high ISO performance: past 1600 noise starts to be visible and the NR setting for video doesn't really improve the quality.
A small disappointment is the 1080p settings. The quality is OK but given the overall processing speed capability of the camera, I would have expected something better than just 60fps, which is not great by today's standards for slow motion video.
GH5: so many options, so much quality
The E-M1 II can record internally with a compression of 8-bit 4:2:0. If you want more colour information such as 4:2:2, you need to connect it to an external recorder via the HDMI port (and you still get 8-bit only).
The GH5 can record better quality internally: 10-bit which means four times the colour depth and 4:2:2 which means double the colour information in comparison to 4:2:0. This difference might not strike you when comparing two images side by side but it becomes useful when doing intense colour grading. You can work on footage that has more colour information so it is less likely for you to end up with colour artefacts (especially true when grading a log profile). A firmware update has increased the quality further with ALL-Intra recording at 400Mbps.
The superior capabilities of the GH5 don't stop at the bit depth quality however. With 8-bit, the camera can record in 4K up to 60fps (the E-M1 II stops at 30fps) or 6K Anamorphic at 24fps. If you want better slow motion in 1080p, you can record up to 180fps. The footage is slightly less sharp but the quality remains excellent nonetheless.
There are many other things I like better on the GH5. First, the picture profiles: some of them are designed specifically for video like the Cine-Like D, Cine-Like V, HLG and Like709. Overall I find the colour rendering more accurate and natural on the Panasonic.
The high ISO performance is excellent up to ISO 3200 but even ISO 6400 doesn't look bad. You can tweak the Noise Reduction setting which is surprisingly effective. In fact the GH5 managed to stand up against the Sony a6500 (see our video comparison here).
Other settings such as Master Pedestal allow you to fine-tune the image as you like and I was pleased to see nice straight out-of-camera footage with plenty of dynamic range even without using the V-Log profile. It is pretty much ready to be used without the need of too much post processing.
Additional info about video
More formats and specs: firmware 2.0 brings a lot of things, including a higher bitrate (400mbps), 6K Anamorphic format and HDR profile on the GH5.
Dual recording: you can record 4K video to the two card slots simultaneously in back-up mode on the GH5.
Sensor crop: neither camera crops the sensor when recording video which means you maintain the original field of view, except if you activate digital stabilisation.
Digital teleconverter: on the E-M1 II you can use the digital teleconverter in 4K and 1080p mode. The latter loses a lot of detail but the former has a decent quality.
---
5. Image Stabilisation
Olympus is a pioneer when it comes to image stabilisation and all its know-how has converged into the new flagship model. And believe me when I say no other camera can match its performance.
I.S. on the EM1 II: nothing else like it
I never managed to push my hand-held tests as far as I did with the OM-D E-M1 II. With the sensor shift only (5-axis), I got sharp results at 8s. Some photographers have recorded nice Milky Way shots hand-held (I almost got a perfect result myself one night).
Combined with an Olympus lens that features IS, you can use Sync IS which combines sensor + optical stabilisation at the same time and the results get even crazier (my record is 20s).
Now you may think that taking long exposures hand-held – which requires various attempts to get the perfect result – is less comfortable than keeping your camera on a tripod. Good point, but the image stabilisation system of the E-M1 II can assist you in situations where you don't have alternatives, or when you forget your tripod or simply because you like to be more agile and quick. I definitely enjoyed using it on the streets of Turin at night last Christmas.
Another area where the E-M1 II can really make a difference is when recording video. Actually it is the one feature that makes it superior to the GH5. Hand-held shots are deadly still and if you are careful when panning, you get smooth movements that look like they were taken on proper video tripod – well, almost!
It isn't perfect, to be sure, and with more complex movements you will notice some distortion in the corners but it is a camera I trust enough to use hand-held all day and bring home excellent results.
I.S. on the GH5: averagely good
Panasonic started by implementing 5-axis stabilisation on the GX85 and other models have since followed. The GH5 is no exception but the performance doesn't reach the insane level of the E-M1 II. Still, being able to shoot 1s hand-held with a wide angle lens should be more than enough for most people.
There is a sensor+optical system called Dual IS and one advantage over the Olympus is that there are more lenses compatible with it. However most of the time I didn't find a substantial improvement over the sensor stabilisation on its own. It can help with long focal lengths but the keeper rate isn't great.
For video, Dual IS brings one improvement and that is it reduces, if not completely eliminates, the jittering effect that many Lumix OIS lenses produce on non-stabilised bodies. If you add electronic stabilisation (which crops the field of view slightly), static shots become very stable at short and long focal lengths. When walking or doing more complex movements however, distortion or jello effects are quite present and panning can lack fluidity. That being said, the latest firmware 2.3 should fix the unpleasant corners distortions when using wide angles lenses such as the 8-18mm.
Additional info about image stabilisation
Olympus Sync IS: currently only two lenses are compatible, the 12-100mm Pro and the 300mm Pro. Panasonic lenses won't work in conjunction with 5-axis stabilisation (you can choose to give lens OIS priority in the menu).
Panasonic Dual IS: here as well it is compatible with select Lumix lenses only. There are two versions of Dual IS: Dual IS1 and Dual IS2. The latter is supposed to have improved the performance by one stop and is mainly related to the hardware of the lens itself. However I didn't see a concrete advantage in my tests.
Firmware updates: both Olympus and Panasonic state they have improved image stabilisation with their recent firmwares for video.
---
Conclusion: E-M1 II vs GH5, which one to get?
There is no doubt that if you are an experienced filmmaker, be it for professional work or passion, you will find the GH5 more satisfying thanks to the quality of its footage, the better ISO capabilities and tons of advanced settings. Video needs are the first thing to rule out when deciding between these two cameras. Once eliminated from the equation, we are left with a handful of other characteristics that could make or break your decision.
If the image quality for stills is very similar, the E-M1 II stands out for its superb image stabilisation performance, which is a good selling point not just for stills but also for video if you like the idea of shooting hand-held.
The Olympus phase detection AF is more reliable when dealing with difficult subjects such as birds in flight and it works well with both Olympus and Panasonic lenses. Add to the equation the excellent burst capabilities and the Pro Capture mode, and the E-M1 II becomes the optimal choice for wildlife photography.
The GH5 has the advantage of practicality first of all: despite the numerous options and settings, it is a very straightforward camera to use. The amount of customisation on offer is huge but it works well straight out of the box too!
The updated Panasonic DfD contrast detection AF finds its limit with the most demanding of genres such as birds in flight, but otherwise it managed to surprised me. For sports it can perform as well as the E-M1 II and it actually does better for video. Just keep in mind that the performance decreases if you use Olympus lenses.
Both cameras come with a vast array of extra features. The E-M1 II distinguish itself with the High Res Shot mode and various long exposure tools (Live time, Live Composite), whereas the GH5 shows how advanced hybrid photography has become thanks to the 6K and 4K Photo modes.
Rather than trying to understand which is the better model, it is more important to figure out if one can give you more than the other in specific situations you often work in, or with the lenses you intend to work with (wildlife, video, still life, AF and cross lenses compatibility).
If it is for general use, you can't go wrong with either the E-M1 II or the GH5 – they are two of the best mirrorless cameras you can find today and they are currently priced the same. Just follow your instincts and enjoy!
Choose the Olympus OM-D E-M1 II if:
you want the best image stabilisation system on the market for stills and video
you are interested in wildlife photography and birds in flight
you can make use of extra features such as Pro Capture, High Res Shot and Live Composite
Choose the Panasonic GH5 if:
you want one of the best video cameras on the market
you want near-perfect ergonomics and ease of use
you like the idea of a perfect hybrid still/video camera with features such as 6K and 4K Photo
Check price of the Olympus OM-D E-M1 II on
Amazon | Amazon UK | eBay | B&H Photo
Check price of the Panasonic Lumix GH5 on
---
---
Additional images
E-M1 II
GH5