The Lumix G9 II arrives six years after the unveiling of its predecessor. Panasonic says it's a camera tailored for photographers, although its video capabilities are nothing short of impressive. Still, one of the many reasons people will be interested in the G9 mark II is that it (finally) gets phase detection autofocus!
The new Lumix model goes into direct competition with the OM System OM-1, and that will be of interest to wildlife photographers, especially given the superb features and variety of telephoto lenses available for the Micro Four Thirds system. Let's see how these two cameras compare.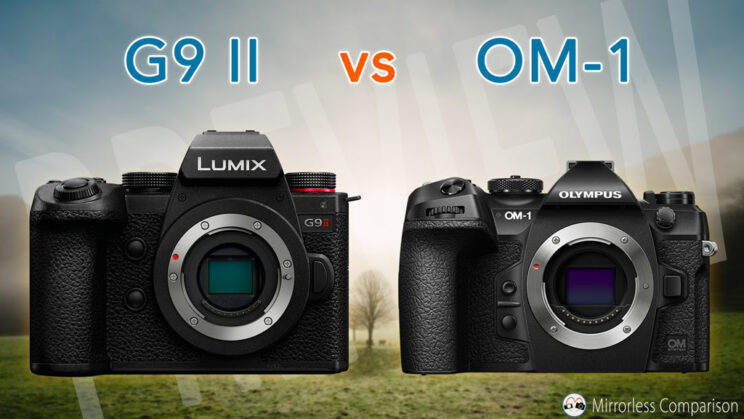 ---
Ethics statement: the following is based on our personal experience with the OM-1 and official specs for the G9 II. We were not asked to write anything about this product, nor were we provided any compensation of any kind. Within the article, there are affiliate links. If you buy something after clicking one of these links, we will receive a small commission. To know more about our ethics, you can visit our full disclosure page. Thank you!
---
1. Sensor
The G9 II is equipped with a 25.2MP sensor, the same one found on the GH6 (although tweaked at a hardware and software level, according to Panasonic).
The OM-1 features a 20.4MP sensor. Although the resolution sounds familiar from previous-generation cameras, the chip is newly developed, with a stacked BSI design and a Quad Pixel Bayer pattern. Neither camera has a low-pass filter.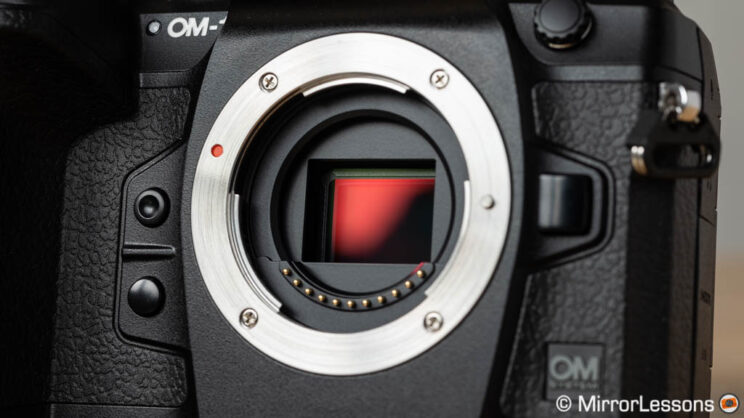 The Panasonic sensor works with dual output gain, which means it uses the two native ISO circuits at the same time on each pixel to improve dynamic range, and this applies to both photos and videos. The same technology is found on the GH6; however, various reviews found disappointing results for still images below ISO 800. According to Jordan and Chris at PetaPixel, the G9 II seems to work better in that respect.
Concerning the ISO, the Lumix ranges from 100 to 25600. The OM-1's normal range starts from 200, but it offers more extended values.
---
2. Video
The G9 II comes with serious video capabilities:
5.8K "open gate" (4:3 aspect ratio) up to 30p
5.7K up to 60p (17:9 aspect ratio)
4K / DCI 4K up to 120p
Full HD up to 240p
Anamorphic format
Internal 10-bit 4:2:2 (5.8K and 5.7K in 10-bit 4:2:0)
Internal Prores recording
Bitrate up to 800Mbps with All-Intra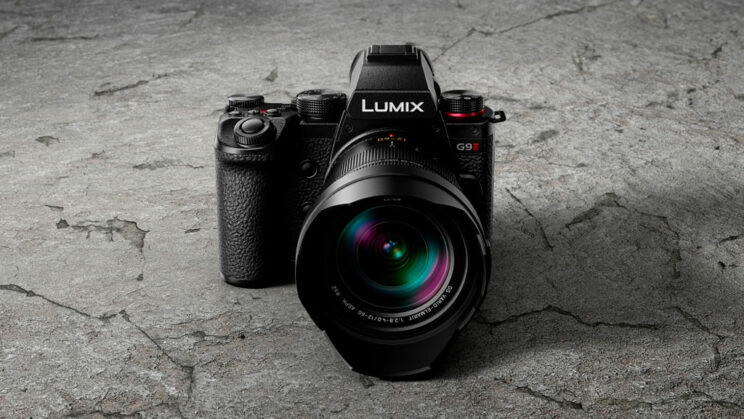 The OM-1 can record in 4K and DCI 4K up to 60p, with the option of 8-bit 4:2:0 or 10-bit 4:2:0.
Neither camera crops the sensor, nor do they have restrictions concerning the recording duration, so it comes down to battery life and ambient temperature.
Advanced image profiles include V-Log for the G9 II and OM-Log400 for the OM-1, as well as an HLG option.
Note that in video mode, the maximum ISO range available is 12,800 on both cameras.
---
3. Autofocus
The G9 II comes with 779 AF points and, more importantly, phase detection, the first time for a Lumix Micro Four Thirds camera. In S-AF, it still uses the DfD contrast detection system (315 points) but switches to phase detection in continuous mode.
The OM-1 also has phase detection with 1,053 cross-type points that cover the entire sensor. The quad-pixel sensor design means that each pixel is composed of four photodiodes that can be read independently, allowing the camera to analyze the scene in four directions. It can also use contrast detection with the same number of points.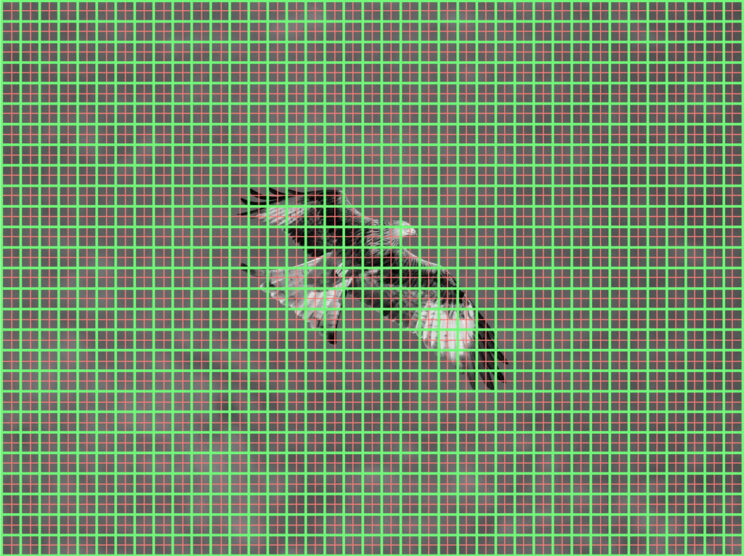 In low light, the G9 II has a minimum sensitivity rating of -4EV (measured at f/2 and ISO 100). The OM-1 has a much better rating of -8EV at f/1.2 and ISO 100, which equals -6.5EV at f/2.
Both cameras have advanced subject detection capabilities and can track various types of subjects, including animals and vehicles. The OM-1 is limited to face and eyes for humans, whereas the G9 model can also recognize the entire body of a person. The OM camera has a wider range for vehicles, extending to planes, helicopters, and trains, whereas the G9 can track cars and motorbikes.
---
4. Continuous Shooting Speed
The G9 II offers serious drive speed. With the mechanical shutter, it goes up to 14fps in S-AF and 10fps with C-AF. Move to the electronic shutter, and it delivers 60fps with continuous AF or 75fps with Single AF.
If you think those speeds are not enough, then the OM-1 can deliver 120fps in S-AF (with C-AF, it's 50fps). And if those frame rates are too fast for you, you can switch to the mechanical shutter with a more moderate 10fps (Single and Continuous AF). At 25fps and 50fps (SH modes), the OM-1 offers live view and no blackouts. The same should apply to the G9 II at 60fps, but I will double-check this once I can test the camera.
With the electronic shutter, both cameras offer a pre-shooting mode, where images are loaded into the buffer memory before the shutter is pressed all the way down, a great function to capture unpredictable action. It is called Pre-Burst on the G9 and Pro Capture on the OM-1.
The buffer appears to be better on the Lumix model: it can work at 60fps for just over three seconds, saving 200 RAW or JPG files.
By comparison, the OM-1 saves 96 RAW or JPGs at 50fps before slowing down.
---
5. Sensor Shift
The G9 II and OM-1 are equipped with 5-axis image stabilization, which can be combined with optical stabilization for further improvements. This is called Dual IS for the Panasonic and Sync IS for the OM model. Note that they are not cross-compatible: Dual IS only works with a Lumix body and Lumix lens, and Sync IS with an OM/Olympus body and lens.
The G9 II has a superb rating of 8 stops of compensation with the sensor alone. Surprisingly, the rating with Dual IS is slightly lower at 7.5 stops. However, Dual IS can provide that 7.5EV rating at longer focal lengths, whereas sensor stabilization is more effective with shorter focal lengths.
The OM-1 has a similar rating, but it's the other way around: 7 stops of compensation with sensor shift, and 8 stops with Sync IS.
For video, both cameras provide additional settings, including electronic stabilization.
The two products can use sensor shift technology for another function, the high-resolution mode. The sensor is moved by half a pixel in between frames, and the total number of images captured is computed into a final file with higher resolution. The G9 II can produce a 100MP photo, whereas the OM-1 goes up to 80MP.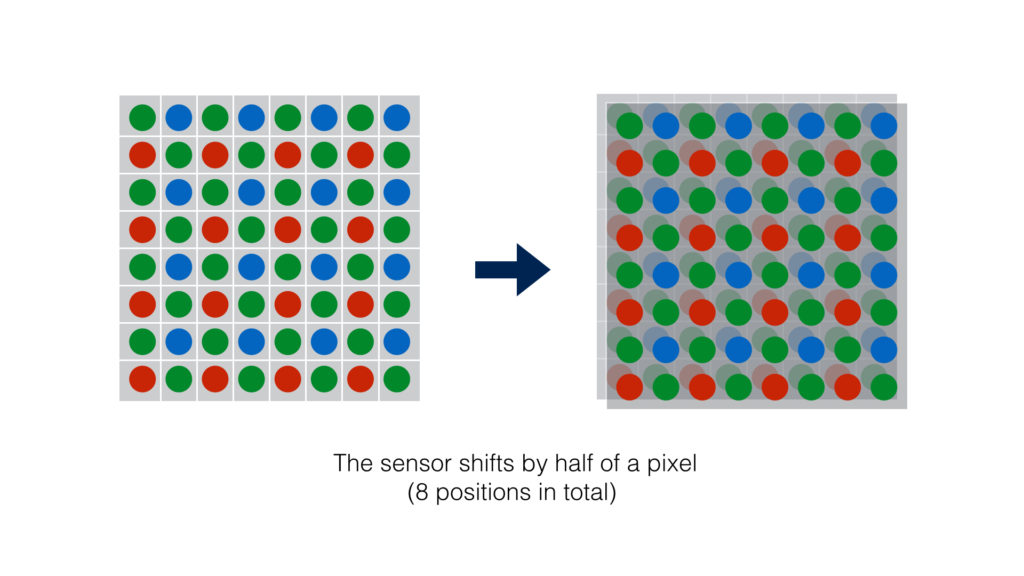 What's more, this mode can be used without a tripod. The G9 maintains the same output of 100MP, whereas the OM model reduces the resolution to 50MP with the hand-held mode. Last but not least, Panasonic gives you the option to correct motion inside the frame to eliminate artifacts.
---
6. Viewfinder and Monitor
The G9 II has a decent 0.5-inch OLED viewfinder with 3.69M dots and a magnification of 0.78x.
The OM-1 has a better-spec'd EVF with larger magnification (0.83x) and higher resolution (5.76M dots).
They both have an eyepoint of 21mm and a maximum refresh rate of 120fps.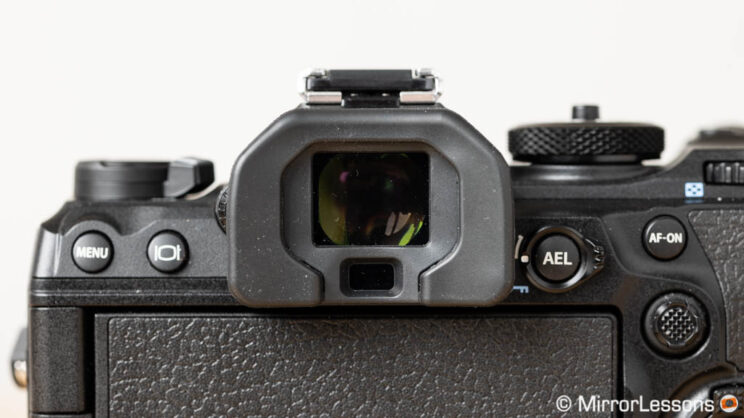 The rear LCD is slightly larger on the Lumix camera and has a bit more resolution too: (3.2-inch, 1.84M vs. 3.0-inch, 1.62M dots). They both have the standard multi-angle mechanism and are touch-sensitive. That said, the G9 II offers more touch functionalities, including navigating the menu.
---
7. Design
The G9 II is slightly taller and deeper, and slightly heavier as well. Its design and shell are exactly the same as the S5 II full-frame camera. They are both weather-sealed, and the OM-1 even has an IP53 rating.
G9 II: 134.3 x 102.3 x 90.1 mm, 658g
OM-1: 134.8 x 91.6 x 72.7mm, 599g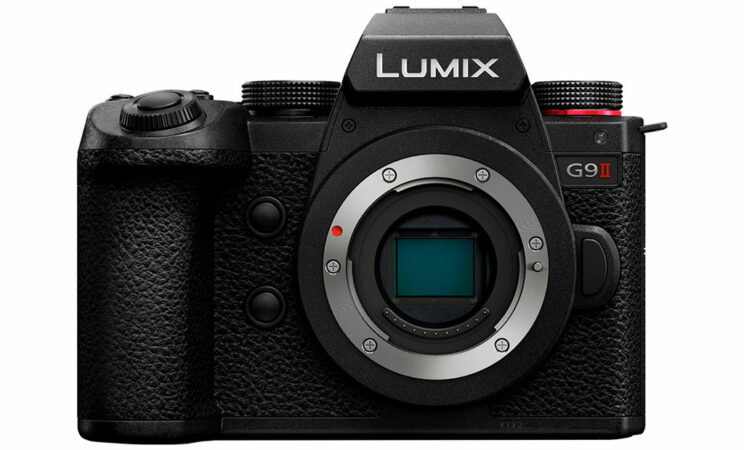 They offer a similar number of controls, obviously designed and distributed a bit differently. These include an AF joystick at the rear, exposure dials, and plenty of function buttons.
Concerning the physical connections, the G9 II has a full-sized HDMI port versus the smaller Type D port found on the OM-1. Both come with a microphone input, headphone output, and a USB-C port.
---
8. SSD Recording
One very nice feature you'll only find on the G9 II is the possibility to record photos and movies straight into an SSD drive, via the USB port. This means you can record long video clips without worrying about running out of space on your SD cards, and you can then plug the drive into your computer and start editing straight away. No need to transfer all the movie files first.
---
9. Battery Life
The G9 II has an estimated battery life of 370 images (when using the LCD monitor) or 390 images with the viewfinder (CIPA rating).
The OM-1 should do better on paper, with 520 images per charge (EVF or LCD not specified). As always, real-life use will lead to higher numbers than these.
Both cameras can be charged or powered with a power bank using the USB-C port.
---
10. Price
The G9 II is a bit less expensive, with a retail price of $1900, £1700, or €1900 for the body only.
The OM-1 is available for $2000, £2000, or €2000 (body only).
Prices as of September 2023.
Reminder: the links below are affiliate links. If you decided to buy something after clicking the link, we will receive a small commission.
Check price of the Panasonic Lumix G9 II on
B&H Photo
Check price of the OM-System OM-1 on
Amazon | Amazon UK | B&H Photo | eBay
---
You may also be interested in:
OM-1 Review for Bird Photography
---
First Thoughts
On paper, the G9 II looks like a great competitor to the OM-1, but whether that is actually the case will largely depend on its autofocus capabilities, especially for those of you who are interested in wildlife and birds in flight. The OM proved to be a worthy update to its predecessor in those regards and the best Micro Four Thirds camera for autofocus to date. I can't wait to see if that will change.
For the rest, the Lumix has better video specs, unsurprisingly, and I'm also curious to see what the new sensor offers in terms of image quality. The 20MP chip of the OM-1 didn't bring a substantial improvement in image quality as many hoped for, but the camera has other advantages such as a better EVF, better battery, and more unique features like the fantastic Live ND mode, which lets you take long exposure photographs handheld in a shorter amount of time.
Reminder: the links below are affiliate links. If you decided to buy something after clicking the link, we will receive a small commission.
Check price of the Panasonic Lumix G9 II on
B&H Photo
Check price of the OM-System OM-1 on
Amazon | Amazon UK | B&H Photo | eBay