The original Sony A7C was a more compact version of the popular A7 III, offering substantially the same body design as the A6xxx APS-C series with a few software tweaks. It appeared to be a one-off, but with the introduction of two new models in 2023 — the direct successor A7C II, as well as the high-resolution A7CR — it is clear that Sony aims to expand its very successful E-mount system.
There are now no fewer than five categories (A1, A9, A7, A7C and ZV), and that's just for the full-frame cameras, without counting the R and S variations. To say that Sony offers a large selection of mirrorless cameras is an understatement!
In this article, we're looking at these two new products: the A7C II and A7CR. There are five main differences to talk about, as well as many similarities. Let's begin!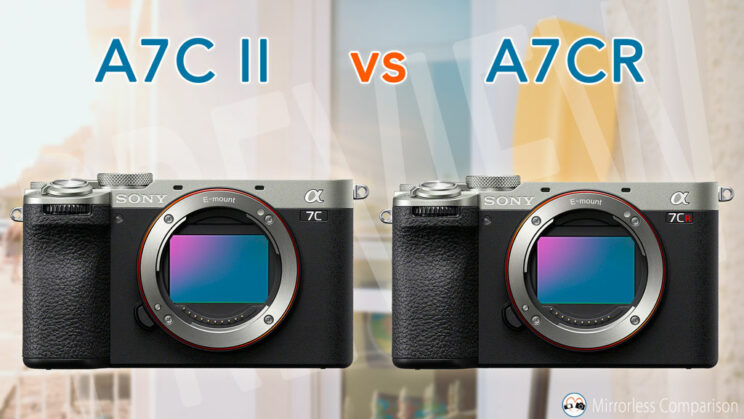 ---
Ethics statement: the following is based on official specs, and our overall experience with Sony E-mount cameras. We were not asked to write anything about this product, nor were we provided any compensation of any kind. Within the article, there are affiliate links. If you buy something after clicking one of these links, we will receive a small commission. To know more about our ethics, you can visit our full disclosure page. Thank you!
---
1. Image Quality
Both cameras feature a full-frame sensor with a backside-illuminated design and the same BionZ XR image processor.
The A7C II has a 33.0MP sensor, whereas the A7CR comes with a 61.0MP sensor and no low-pass filter.
The ISO range is different, as reported in the table below.
Additionally, the A7C II and A7CR offer various RAW settings (Uncompressed, Lossless Compressed, and Compressed), and you can choose between three different sizes (Large, Medium, Small) when working with Lossless Compressed RAW and JPGs. The resolution varies according to the native megapixels of each sensor:
A7C II: 33MP (L), 14MP (M) or 8.2MP (S)
A7CR: 61MP (L), 26MP (M) or 15MP (S)
Both cameras can record in the HEIF format, which offers 10-bit color depth and works with compatible devices (such as an HDR monitor or TV). However, keep in mind that this format is relatively recent and still not compatible with popular software such as Lightroom.
How the two sensors compare?

Having already tested these two full frame sensors (via my A7R V vs A7 IV comparison), I can show you some side-by-side images, confident that the A7C II and A7CR will produce the same results. First, you can observe the difference in sharpness at 100% magnification.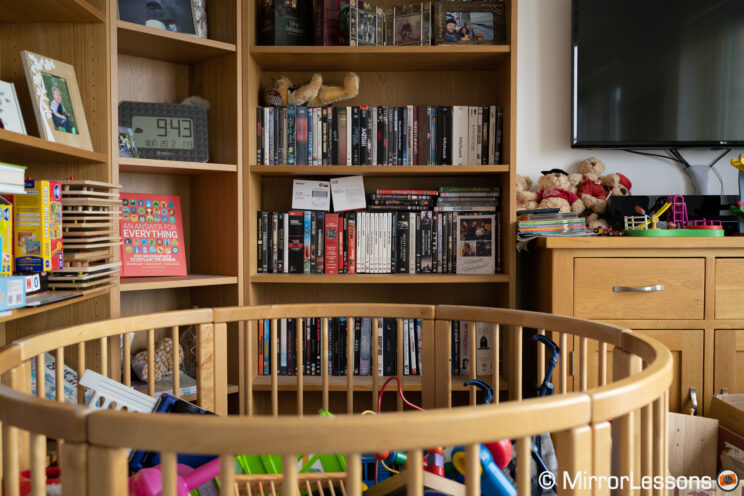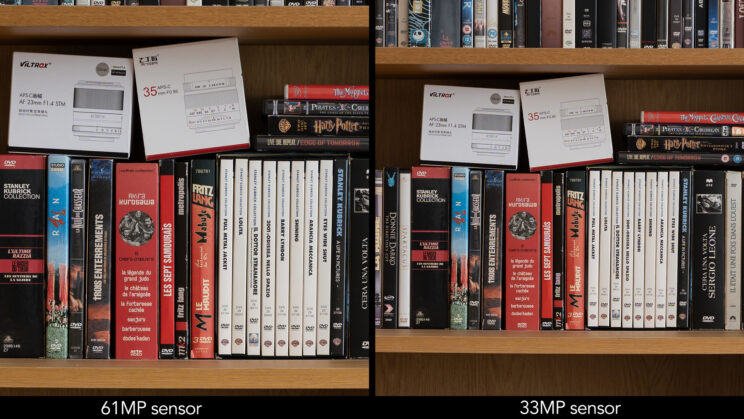 And here, we have some example at high ISO. Expect the A7CR to exhibit more visible noise at high ISOs, although it should perform quite well up to ISO 12,800.
---
2. Pixel Shift Multi-Shooting
A feature you will only find in the A7CR is the Pixel Shift Multi Shooting function. Utilizing the sensor-shift mechanism (which also provides 5-axis stabilization), the camera captures a series of consecutive images while shifting the sensor by one pixel between each shot.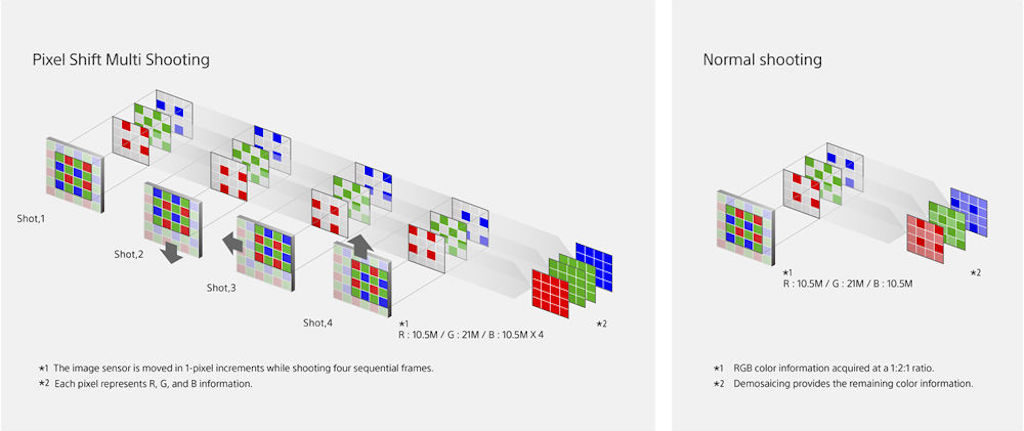 Using Sony Imaging Edge software in post, you can combine these files to enhance color resolution (4-frame mode, resulting in the same 61MP output) or increase the image size to an impressive 240MP (by combining 16 frames).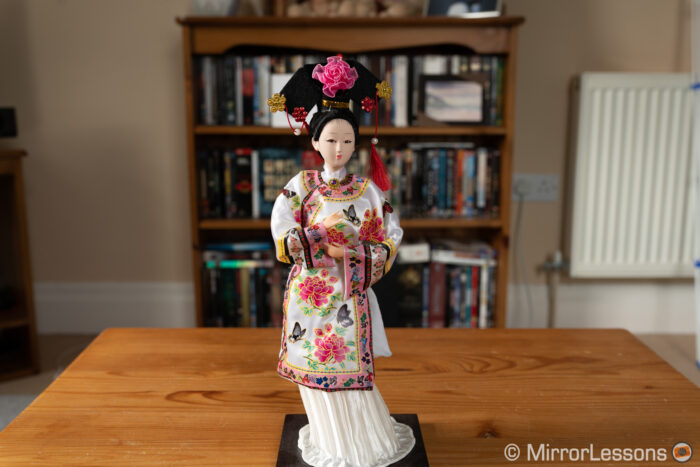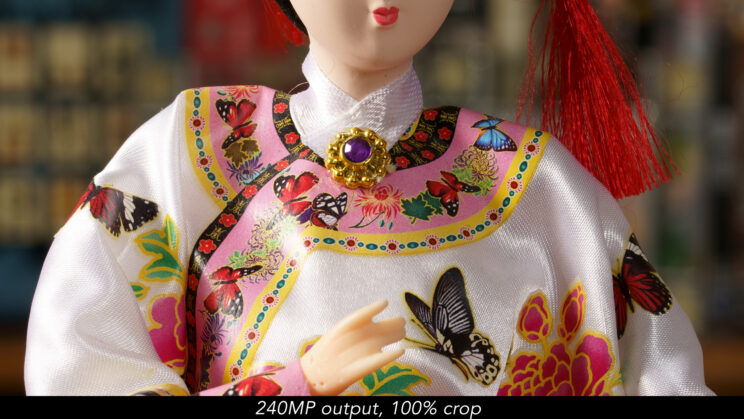 With the same software, you can also correct slight movements during file processing. For optimal results, a tripod is still required, however.
---
Reminder: the links below are affiliate links. If you decided to buy something after clicking the link, we will receive a small commission.
Check the price of the Sony A7C II on
B&H Photo
Check the price of the Sony A7CR on
B&H Photo
---
3. Drive Speed and Buffer
The A7C II can work at a maximum of 10fps, whether you use the mechanical or electronic shutter.
The A7CR is a bit slower: 8fps with the mechanical shutter and 7fps with the electronic shutter.
Note: While Sony references "Mechanical shutter" in the menu, it's important to clarify that both cameras actually utilize an Electronic-First Curtain Shutter (EFCS). More detailed explanation regarding this is provided further down in this article.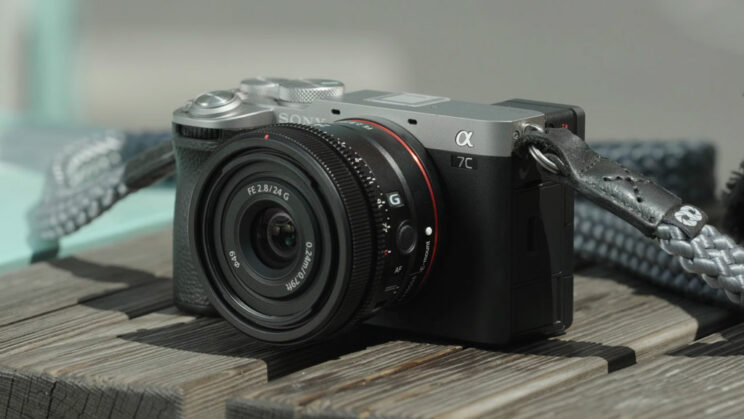 As for the buffer capabilities, the A7C II should handle 44 Compressed RAW files and 1,000 JPGs (Fine quality) at full speed.
The A7CR can manage 1000 JPGs as well, but only 36 Compressed RAW files, which is not terrible considering the much higher resolution of the images.
---
4. Video Capabilities
Both cameras offer the capability to record 4K video in 10-bit 4:2:2 internally, featuring an extensive range of settings and advanced profiles such as S-Log3, HLG, and S-Cinetone.
The primary distinction lies in how 4K video is recorded and the associated sensor crop.
The A7C II can capture 4K footage up to 30p while using the full width of the sensor, thereby avoiding any crop and employing oversampling from a 7K region for optimal quality. Should you desire 4K at 50 or 60p however, activating the Super35 mode (APS-C crop) becomes the only option.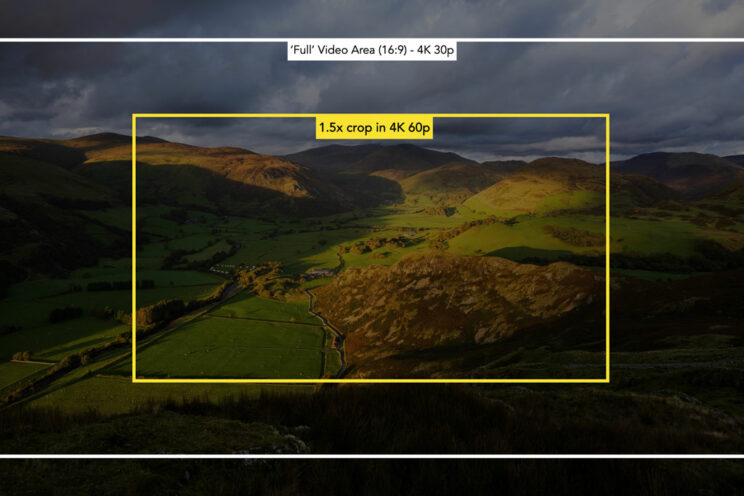 Conversely, the A7CR achieves 4K video up to 50 / 60p with a 1.2x sensor crop. That said, it does so by using the line-skipping method, which means it skips lines of pixels, delivering less details and more aliasing. 4K video up to 30p can be recorded with the full width of the sensor (line-skipping again). If you want oversampling (where all the pixels are used), you need to select the Super35 mode.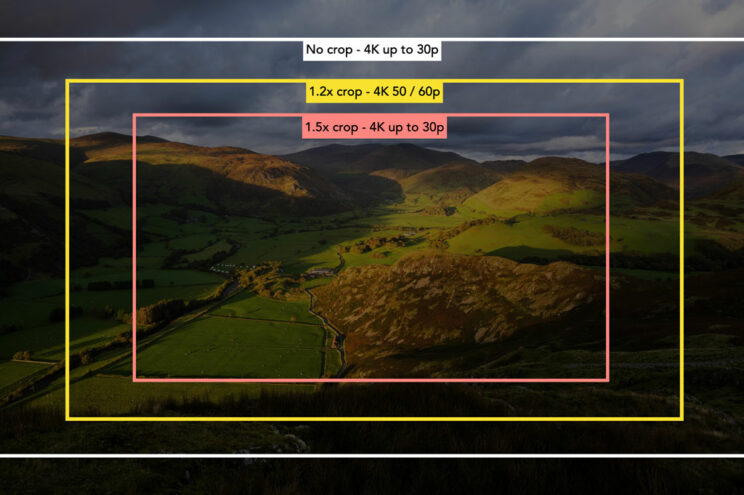 Regarding Full HD, both cameras support video recording up to 120p, offering the option to save slow-motion footage directly in-camera.
An advantage of the A7CR is its capability to transmit a 16-bit RAW signal to the HDMI output, facilitating high-quality external recording through devices like the Atomos Ninja V.
Lastly, both cameras encompass an array of additional video-oriented features, including the Auto Framing mode, Breathing Compensation (available with select lenses), Focus Map, and the ability to load custom Look-Up Tables (LUTs).
---
Reminder: the links below are affiliate links. If you decided to buy something after clicking the link, we will receive a small commission.
Check the price of the Sony A7C II on
B&H Photo
Check the price of the Sony A7CR on
B&H Photo
---
5. Price
The A7C mark II enters the market with a retail price of $2200, £2100, or €2400 for the body only.
On the other hand, the A7CR is more expensive, priced at $3000, £3200, or €3700.
It's worth noting that the price difference becomes a bit narrower if we consider the new GP-X2 grip extender. This accessory, designed to enhance comfort while still permitting swift access to the memory card and battery without the need to remove it, is priced at $160, £160 or €180. It is included in the box with the A7CR, whereas it needs to be purchased separately for the A7C II.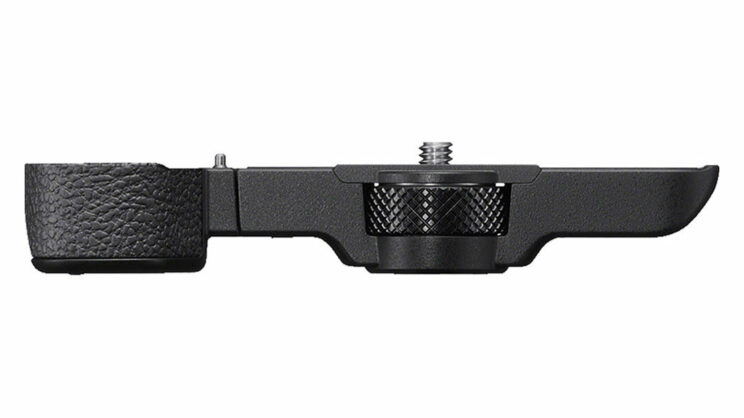 Reminder: the links below are affiliate links. If you decided to buy something after clicking the link, we will receive a small commission.
Check the price of the Sony A7C II on
B&H Photo
Check the price of the Sony A7CR on
B&H Photo
---
What the A7C II and A7CR have in common
Typically, articles like these tend to focus primarily on differences, but due to the substantial commonalities shared by the A7C II and A7CR, it's worthwhile to include an additional section.
Design
To start, they share the same body design, encompassing identical dimensions and nearly the same weight (514g for the A7C II, 529g for the A7CR). Available in black or silver, they're both constructed with a magnesium alloy chassis and offer dust and moisture resistance.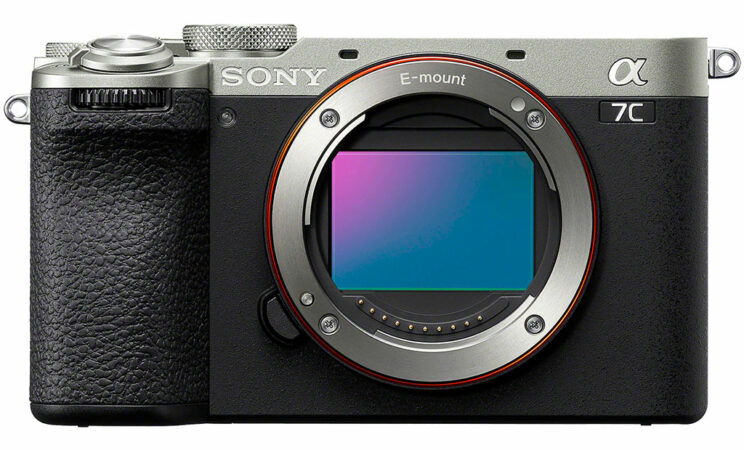 The cameras provide a decent assortment of physical controls, featuring front and rear exposure dials, as well as the photo/video/S&Q switch.
However, the compact form factor does impose some limitations. Notably, there's no AF joystick, only one card slot (though it supports UHS-II), and the viewfinder, while functional, is relatively small and modest in specifications (0.39-in, 0.70x magnification, 2.36M dots, but with a fast 120Hz refresh rate).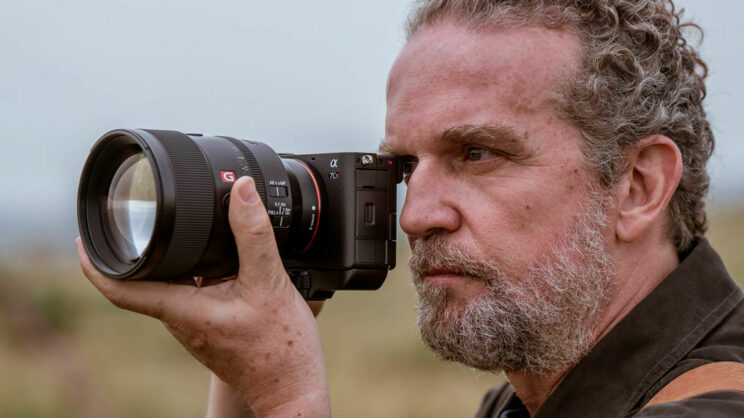 The rear monitor is a 3.0-inch LCD display with a modest resolution of 1.04M dots, and it boasts a vari-angle mechanism. Touch-sensitive functionality is available, facilitating various operations, including navigating the menu and adjusting settings by simply tapping the icons on the live view display.
Connections
In terms of connectivity, both cameras offer the same options, including a 3.5mm microphone input, 3.5mm headphone output, micro HDMI port, and a 5Gbps USB-C connection.
The USB-C port can be utilized for live streaming up to 4K 30p without requiring additional software, essentially making the two cameras functioning as webcams. The multi-function shoe supports digital audio recording.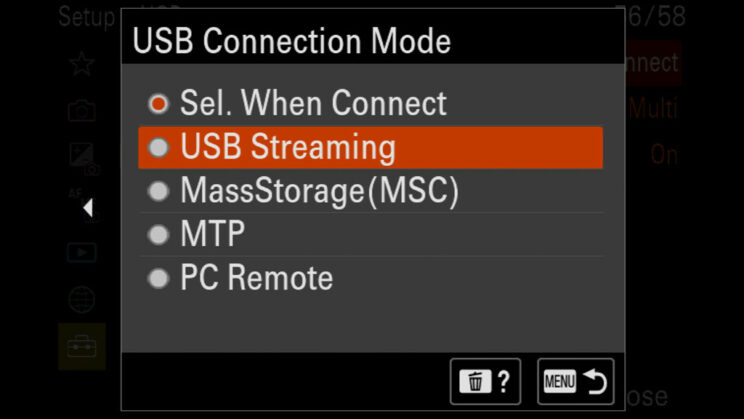 Battery
They utilize the same battery unit, the NP-FZ100. Official CIPA figures tell there is a small difference in performance, but this is probably something worth checking with real world use.
Both models support USB charging and power delivery, but be aware that neither camera is bundled with a battery charger or mains plug. Sony doesn't even include a USB cable.
Shutter
Moving on to the shutter mechanism, both cameras share a maximum shutter speed of 1/4000s with the EFCS and 1/8000s with the electronic shutter.
It's important to note that neither camera incorporates a full mechanical shutter. Instead, you have the option of utilizing the electronic-first curtain shutter (EFCS) or the full electronic shutter.
The EFCS does come with certain limitations. For instance, working with a fast aperture and shutter speed (e.g., f/1.4 and 1/4000s) can result in distorted bokeh. Similar settings may also reveal uneven exposure, where one side of the image appears slightly darker than the other. Additionally, some artificial lightings can induce banding (regardless of aperture or shutter speed), although it's not as pronounced as with the full electronic shutter.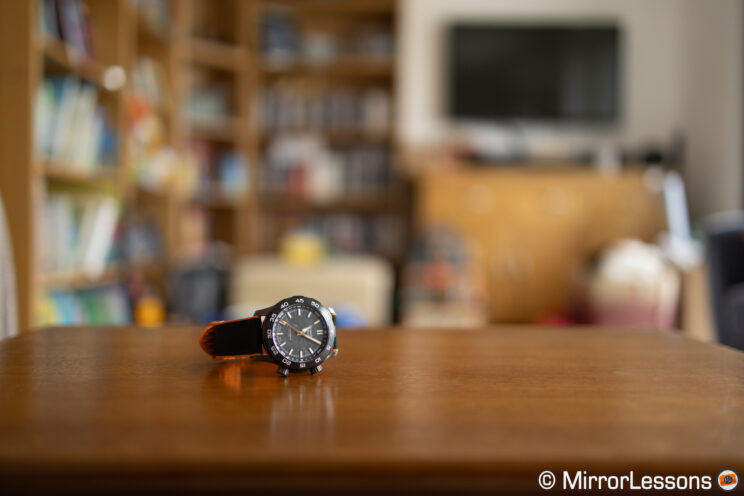 In cases where these limitations are noticeable, the alternative is to switch to the standard electronic shutter. However, this introduces its own set of constraints, such as distortion during rapid panning (rolling shutter) and increased banding under artificial lighting. The absence of a full mechanical shutter may not be a deal-breaker, but it's important to consider these drawbacks if you're in the market for one of these cameras.
Autofocus
On paper, the only difference that needs mentioning is the amount of points:
The A7C II comes with 759 phase detection points covering 94% of the sensor surface.
The A7CR has 693 points distributed across 79% of the sensor area.
For the rest, the two cameras are the same. Starting with low light performance, they both have a rating of -4.0EV, measured at ISO 100 and f/2.
Next, they can recognize and track a diverse range of subjects. They have the ability to detect entire human beings and anticipate body poses, alongside their capability to recognize heads, faces, and eyes.
Moreover, they can detect a wide array of animals (including body, head, and eyes), insects (both body and head), and various categories of vehicles (such as cars, trains, and aircraft). This sophisticated functionality is powered by a dedicated A.I. processing unit, initially introduced with the A7R mark V.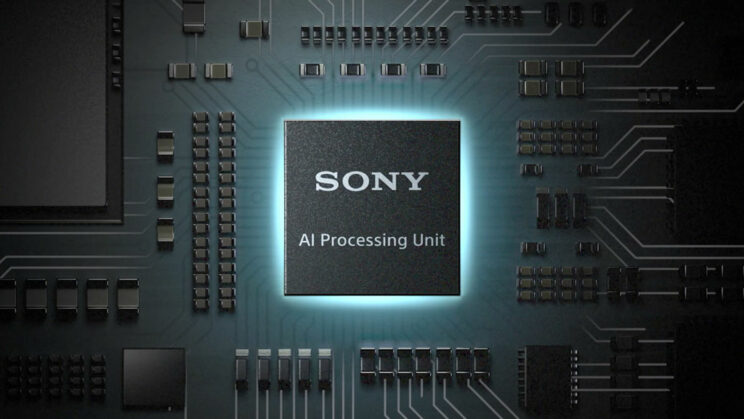 Stabilisation
Last but not least, both models are equipped with in-body sensor shift stabilisation boasting 7 stops of compensation. They also feature an active mode for video and are compatible with Sony Catalyst, enabling post-production stabilization using gyro sensor data.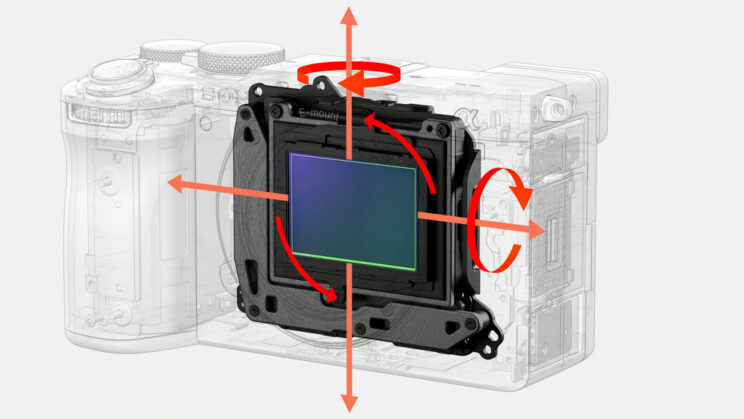 ---
You might also be interested in the following articles:
---
Conclusion
The A7C II is likely to be the more popular model, primarily because of its price point. It also delivers better video quality in full frame mode and has a sligthly faster drive speed. If you can do without the extra resolution, the A7C II presents a compact and highly competitive package.
On the other hand, the A7CR caters to a more specific audience and comes with a higher price tag. Considering that its standout feature is the impressive 61MP sensor, if your primary focus is to capture as many details as possible in your photographs, the A7CR is a very tempting proposition.
Reminder: the links below are affiliate links. If you decided to buy something after clicking the link, we will receive a small commission.
Check the price of the Sony A7C II on
B&H Photo
Check the price of the Sony A7CR on
B&H Photo