The Sony A9 is the latest mirrorless camera from Sony and it promises to be a DSLR killer thanks to its stunning continuous shooting speeds, autofocus and blackout-free viewfinder. The Fujifilm X-T2 is one of the most popular mirrorless products and despite not sporting impressive new technology, it offers excellent image quality, one of the best autofocus systems on the market and excellent ergonomics and ease of use thanks to its retro design.
Despite some obvious differences like the aesthetics and the sensor size, the two cameras do have some things in common like 24MP resolution, an advanced hybrid autofocus system and 4K video capabilities. And despite what you may think, they both target pro photographers and both companies have launched a professional support service for its users.
However, if we dig below the surface, it becomes clear that there are some significant differences worth talking about, not least the huge gap in price. Curious to know more? Then let's get started!
Sony A9 comparison previews:
A9 vs A7r mark II – A9 vs A7s mark II – A9 vs A7 mark II – A9 vs a6500 – A9 vs A99 mark II
---
Ethics statement: The information supplied in this article is based on official specifications and our personal experience with Sony and Fujifilm cameras. If we get the chance to test the two cameras side-by-side, we will publish a full comparison with high resolution image samples. We were not asked to write anything about these cameras, nor were we provided any compensation of any kind. Within the article, there are affiliate links. If you decided to buy something after clicking the link, we will receive a small commission. Don't worry – prices remain the same for you. To know more about our ethics, you can visit our full disclosure page. Thank you!
---
1. Sensor size and technology
Let's begin by looking at the sensors of the two cameras since this is one of the more obvious differences.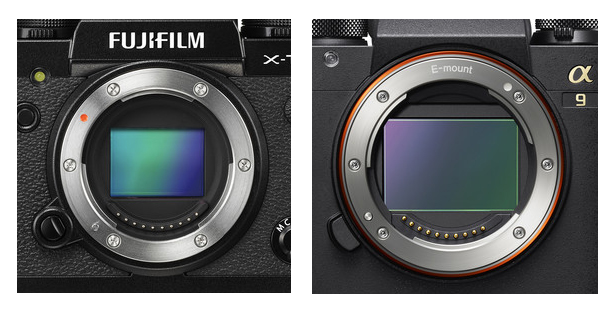 The A9 boasts a brand new stacked BSI (backside illuminated) full-frame CMOS sensor. It temporarily stores data in its integral memory for a processing speed that is 20x faster than previous Sony models. The BSI structure of the sensor makes it possible for the A9 to reach high sensitivities of ISO 51200 (native) or 204800 (extended). The native ISO range starts from 100 and a pull value (ISO 50) is available. It uses Sony's high-speed BIONZ X processor.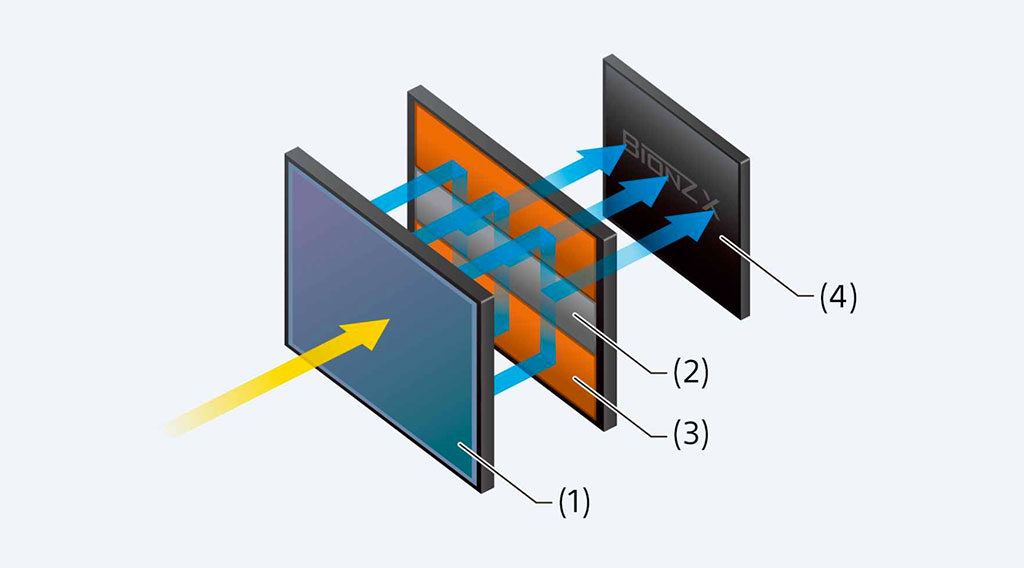 The Fuji X-T2 features an APS-C sized X-Trans CMOS III sensor that, unlike most other sensors on the market, doesn't use a Bayer array. Instead, it features one red, green and blue pixel for every horizontal and vertical line – an arrangement that allows it to ditch the AA filter and reduces the incidence of false colours. It is capable of ISO sensitivities starting from ISO 200 up to 12800 (native) but you also have access to extended values like ISO 100, 125, 160, 25600 and 51200. It uses Fujifilm's X-Processor Pro engine.

The two cameras come with their own set of picture profiles called Creative Styles (Sony) and Film Simulation Modes (Fujifilm). While both work well, we generally prefer the colour palette of Fujifilm's profiles.
Both sensors have a resolution of approximately 24MP which is more than enough for most purposes. Although a side-by-side image quality test is necessary, we wouldn't be surprised if the results are quite similar at lower sensitivities.
---
2. In-body vs. optical image stabilisation
Another important difference between the A9 and X-T2 regards the way in which they incorporate stabilisation.
The A9 features the same 5-axis in-body sensor stabilisation as its predecessor the A7r II, which is compatible with all E-mount lenses that transmit EXIF data. It compensates for five different types of camera shake (vertical, horizontal, pitch, yaw, and roll) for both stills and movies up to the equivalent of 5 steps based on the CIPA standard, which is a small improvement over the 4.5 steps of its predecessor. The IBIS also works with DSLR lenses like Sony's A-mount via compatible adapters.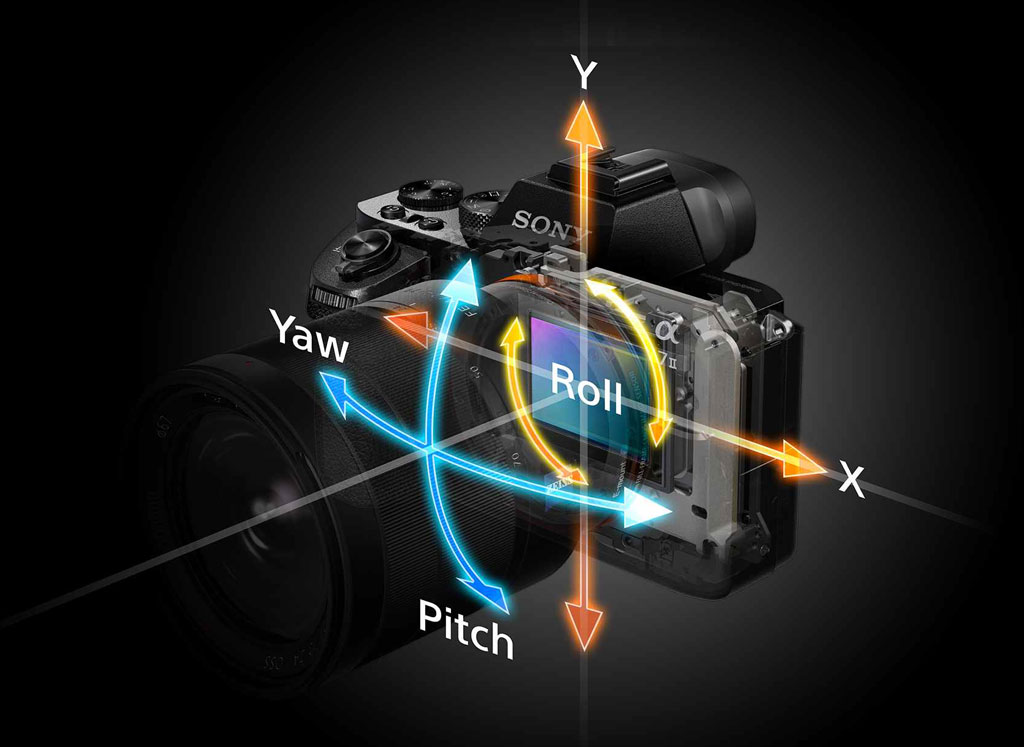 With E-Mount lenses that feature optical stabilisation, the camera uses 2 axes on the lens and 3 axes on the sensor. When using lenses that don't have electronic contacts (e.g. manual focus lenses), you can still use 3 axes on the sensor to stabilise your images. Keep in mind that the focal length used must be inserted manually in the menu.
To stabilise your images with the X-T2, it is necessary to use Fujinon lenses with built-in OIS. In our experience, the majority of Fujifilm OIS lenses are excellent performers and some of them have the same 5 stop CIPA rating so we're looking forward to seeing how effective it is in comparison to the 5-axis stabilisation of the A9. We can add that in our complete comparison between the X-T2 and Sony a6500, we weren't impressed by Sony's 5-axis IBIS so let's hope the A9 improves the performance.
---
3. Body and design
Looking at the A9 and X-T2 side-by-side, we can see that the former has a more modern appearance whereas the latter has many characteristics of SLR film cameras.
The A9 is heavier and slightly taller than the X-T2. The grip is more prominent on the Sony camera which should give you an advantage when using larger lenses.
673g vs. 507g
126.9 x 95.6 x 63mm vs. 132.5 x 91.8 x 49.2mm
Despite both models having a fair share of external dials, only the X-T2 has dedicated shutter speed, ISO and metering dials. As such, film photographers will certainly feel more at home with the X-T2 than the A9.
Both come with an AF joystick that allows you to rapidly change the AF point by moving it around with your thumb, twin controls dials to change the exposure, an exposure compensation dial, a plethora of customisable function buttons, and dials to change the drive mode.
You'll find a dual SD card slot on both as well, with the difference that both slots on the X-T2 are UHS-II compliant. On the A9, just one is UHS-II compliant.
The X-T2 has a full-sized USB 3.0 port whereas the Sony has a Micro USB 2.0. Both have an HDMI output, a flash sync port and microphone input but only the A9 has a headphone jack. (To gain access to a headphone output on the X-T2, you must attach the vertical battery grip.) The A9 also benefits from a LAN terminal to securely transfer images to an FTP server.
Whereas the X-T2 is completely dust, moisture and freeze proof, the A9 is only dust and moisture resistant and while both cameras are available in black, only the Fuji camera can be found in graphite silver.
---
4. Viewfinder and rear screen
Both the A9 and X-T2 come with a centrally located 0.5-inch OLED viewfinder with 100% field coverage and a 23mm eye point. Where they differ is in their resolution (3.67 million dots vs. 2.36 million dots) and magnification (0.78x vs 0.77x), both of which are higher on the Sony camera.

The refresh rate of the X-T2's EVF can reach 100fps in 'boost' mode or 60fps in standard mode. On the A9, you can choose between 50fps and 100fps (PAL mode) or 60fps and 120fps (NTSC) mode.
Whereas the A9 has a standard 3" tilting LCD screen that flips up 107 degrees and down 40 degrees, the X-T2 takes the tilting mechanism a step further by making it three-directional. This means that it not only tilts up 90 degrees and down 45 degrees but also approximately 65 degrees to one side.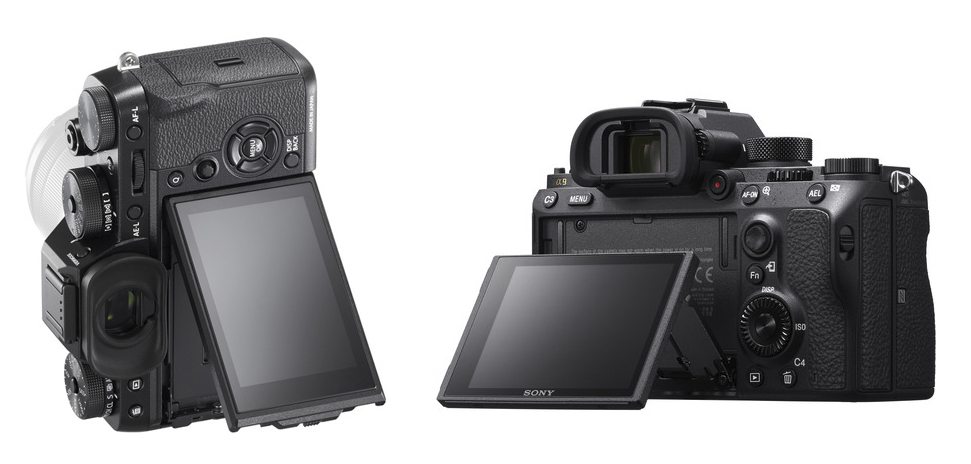 However, the screen of the A9 has more resolution (1.4 million dots vs. 1.04 million dots) and it incorporates touch sensitivity, a first for Sony full-frame cameras. Note that the touch mechanism allows you change the AF point on screen but doesn't let you take a picture or scroll through the menu.
---
5. Hybrid AF system
Both the Sony A9 and Fujifilm X-T2 feature an advanced hybrid autofocus system, meaning that they use a combination of phase and contrast detection points to provide faster and more accurate focusing. However, the specifications of their respective autofocus systems are somewhat different.
The A9, with its 693 phase detection points across 93% of the sensor, has one of the most advanced autofocus systems of any camera. It is more than 25% faster than previous second-generation A7 cameras, and has a calculation speed of 60 times per second. It features a very efficient face detection and Eye AF mode.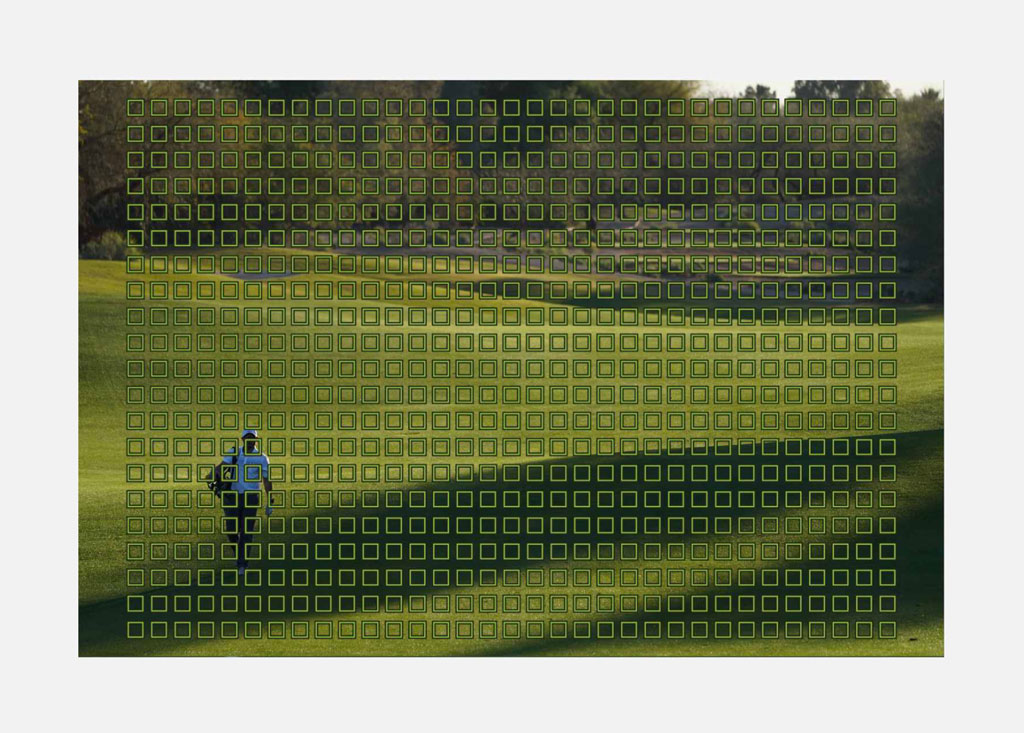 Its on-sensor phase detection AF also allows you to use Sony A-mount and third-party DSLR lenses with decent results as long as you have a compatible adapter such as the LA-EA3 or Sigma MC-11.
The X-T2 has fewer AF points than the A9. You can choose between a grid of 325 autofocus points or 91 points. Only the central points are phase detection and cover 40% of the central area of the sensor. When using Zone AF, Wide/Tracking and CH burst, only the 49 native phase detection points are available.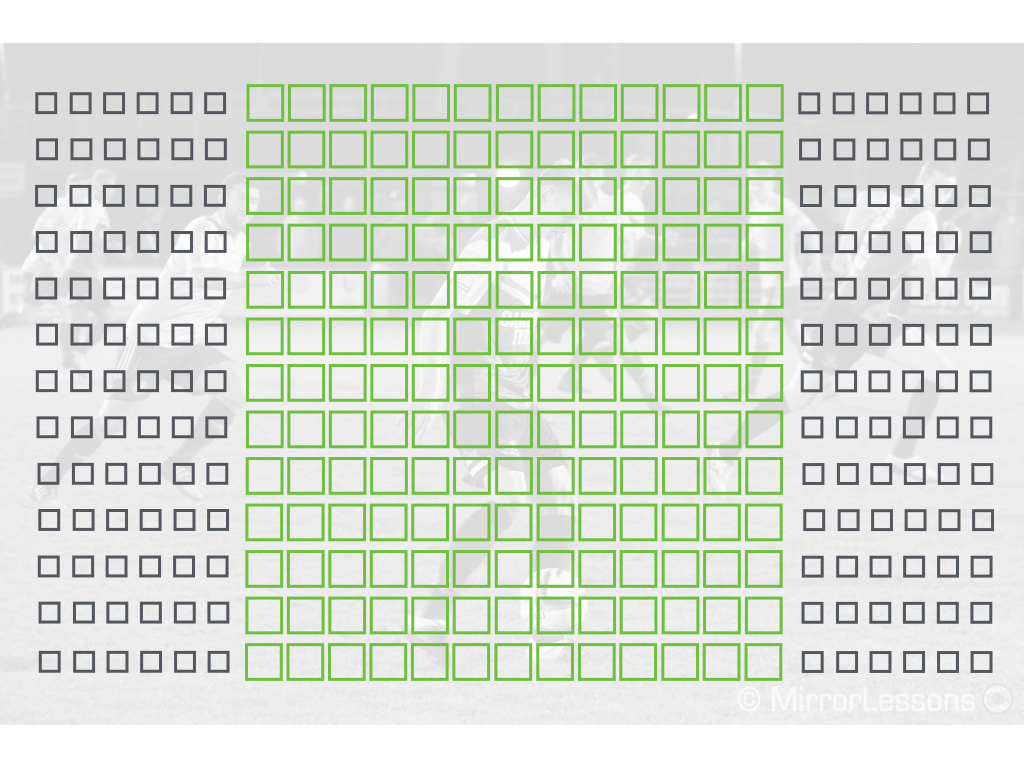 Thanks to the five presets in the camera's AF-C Custom Settings, you can fine-tune how the X-T2 reacts to the subject's movements, how fast the subject moves and where in the frame the camera should prioritise focus. You can also manually register a sixth custom preset with your preferred settings.
It too has face and eye detection but in our experience, it isn't quite as effective as that of Sony cameras.
---
6. Continuous shooting speeds and buffer capacity
Though the two cameras have identical maximum shutter speeds (1/8000s with the mechanical shutter and 1/32000s with the electronic shutter), their maximum continuous shooting speeds differ as we'll see below.
With the electronic shutter, the A9 can shoot up to 20fps (Hi), 10fps (Mid) and 5fps (Lo). According to Sony, the new anti-distortion shutter should help to reduce the effects of rolling shutter in images featuring moving subjects.
Sadly these speeds decrease to just 5fps (Hi and Mid) or 2.5fps (Lo) with the mechanical shutter.
The X-T2, on the other hand, is able to shoot up to 14fps with the electronic shutter or 8fps with the mechanical shutter. (There is also a slower 5fps option.) By attaching the optional VPB-XT2 battery grip, you can raise the mechanical shutter speed to 11fps.
One advantage of the Sony A9 is an uninterrupted live view when shooting at high speeds with the electronic shutter. Instead of displaying the last image taken, both the LCD or EVF keep the live view activated with a refresh rate of 60fps. Because there is no mechanical shutter involved, there aren't any blackouts.
On the X-T2, the 11fps and 8fps don't offer live view. You need to select the slower CL mode (5fps) to have a live view with blackouts.
The 20fps option of the A9 will only come in handy if there truly is no distortion caused by rolling shutter. Otherwise the 11fps and 8fps options of the X-T2 will prove more useful. The Fujifilm camera doesn't perform poorly with the electronic shutter but there is distortion with fast movements.
Tied in with the topic of continuous shooting speeds is the buffer capacity, and here the Sony knocks it clean out of the park.
The specifications suggest that the maximum number of recordable frames on the A9 at any continuous shooting speed is 362 Extra Fine JPGs or 241 compressed RAW frames.
The X-T2, by contrast, can only manage around 83 Fine JPGs or 33 compressed RAW files at 8fps. By reducing the speed to 5fps on the X-T2, you can take an unlimited number of Fine JPGs or 39 compressed RAW frames.
---
7. WiFi, NFC and tethering
Both cameras feature Wifi connectivity but only the A9 has NFC and Bluetooth. The latter records location information via the mobile app.
They can both be used for tethering via computer. On the A9 you will need the Sony Remote Camera Control software while with the X-T2 you can use a Lightroom plugin (firmware 1.10 required on the camera).
The A9 also features a LAN port which means you can connect the camera to a secure FTP or FTPS server via ethernet to upload JPGs and RAW files while shooting.
---
8. Battery life
One of the main complaints directed at Sony was the battery life of its cameras. This has been rectified on the A9 with the introduction of the bigger and more powerful NP-FZ100 battery. According to the official CIPA specifications, it is capable of 480 shots with the viewfinder, 650 shots with the LCD screen and up to 105 minutes of 4K movie recording.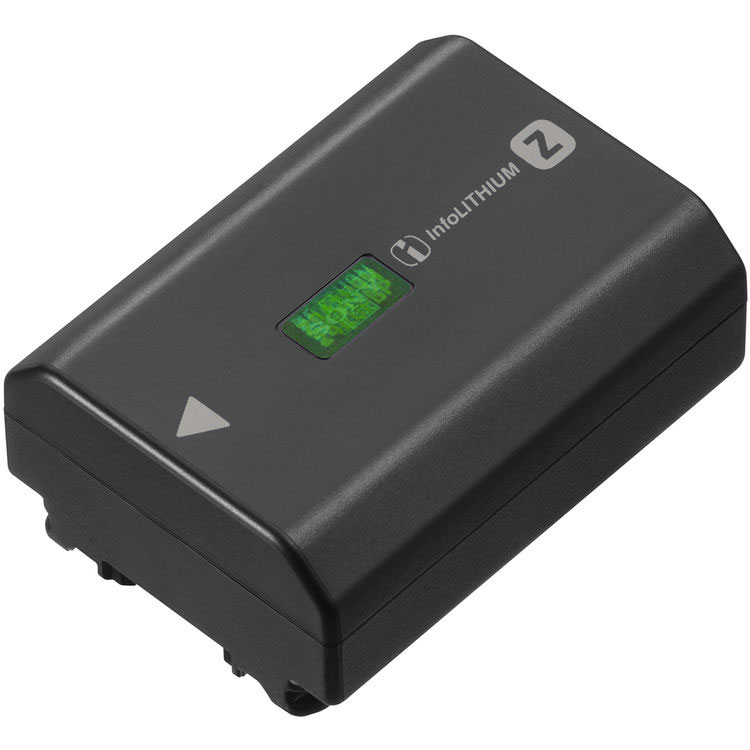 The X-T2 also features an updated battery, though it isn't as powerful. According to the specifications, the new NP-W126S can take an average of 340 frames with the viewfinder or LCD or 40 minutes of 4K video footage. As usual, remember that these are just official statistics and you can certainly get more out of each camera on a single charge. For example with our X-T2 we managed 800 shots on one battery charge and while recording 4K for 20 minutes, it drained by approximately 35%.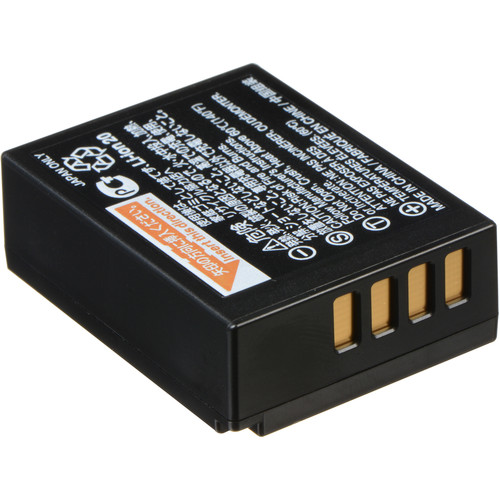 A separate vertical battery grip is available for both cameras: the VG-C3EM (Sony) and VPB-XT2 (Fuji). Both house two extra batteries and provide additional controls such as a second shutter release, AF joystick and dual command dials. The difference with the X-T2 grip is that it actually improves the camera's performance as we've seen throughout this article. For example, it raises the continuous burst speed with the mechanical shutter from 8fps to 11fps and extends the recording time in 4K from 10 to 30 minutes.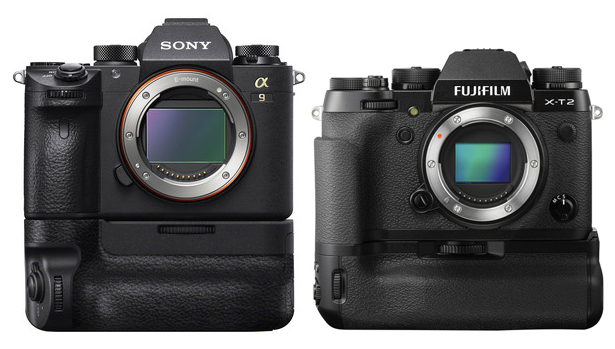 Usefully, both cameras can be charged via the USB port.
---
9. Video capabilities
Given that both do 4K recording with full pixel readout at 24/25/30fps and a data rate of 100Mbps, the A9 and X-T2 can be just as satisfying for video work as for stills.
One of the biggest differences between the two is that in 4K, the X-T2 performs a 1.17x crop whereas the A9 uses the entire sensor. This means that the field of view changes on the X-T2 but not on the A9.
The Sony has better slow motion capabilities than the X-T2 with 1080p up to 100fps or 120fps (PAL or NTSC mode). It works via the S&Q (slow and quick) mode that allows you to select frame rates from 1fps to 120fps, which means you can also record quick motion footage. The X-T2 can record at 60fps maximum in Full HD.
The maximum recording time of the A9 is 30 minutes with the body alone in either 4K or Full HD, whereas it is limited to 10 minutes (4K) or 15 minutes (Full HD) on the X-T2. By attaching the vertical grip, the time can be extended to 30 minutes on the Fuji camera.
Curiously, Sony didn't give the A9 its series of picture profiles for video that include in-depth settings such as black gamma, knee and colour depth, colour modes, gamma modes and S-log2 / S-log3. And while there is an F-Log Gamma profile available for the X-T2, it only works via the HDMI output, meaning that you'll need an external recorder to take advantage of it.
Both cameras offer clean HDMI output at an 8-bit 4:2:2 colour space and come with a 3.5mm microphone input.
Finally, the excellent AF systems of the two cameras works for video as well, though the A9 has a few additional settings specifically designed to control the AF behaviour during movie recording (faster, slower, more or less reactive).
Below you can watch a video compilation taken with the Fujifilm X-T2 and a promotional video shot in 4K with the A9.
---
10. Lens system and firmware updates
When comparing two cameras of different brands, it is always important to consider the entire system and not just the camera.
Sony has been working extremely hard to increase its E-mount lens arsenal since the launch of the first full frame E-mount camera in 2013. Today there are more than 20 FE lenses from Sony alone and you can add to the list several primes from Zeiss (auto and manual focus), new AF lenses designed by Samyang and manual focus prime lenses from Voigtlander. More brands, such as Sigma, are very likely to join the party later on.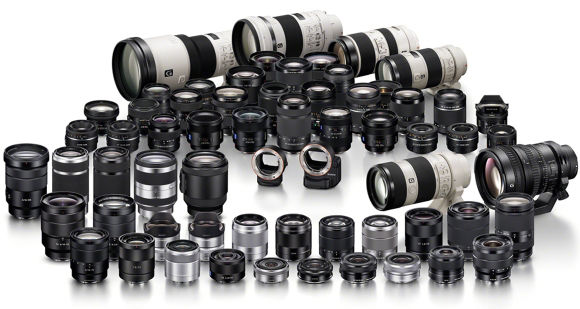 Fujifilm hasn't been resting on its laurels either. As of today, X series users can choose between 22 native XF lenses and a few third-party products from Zeiss and Samyang.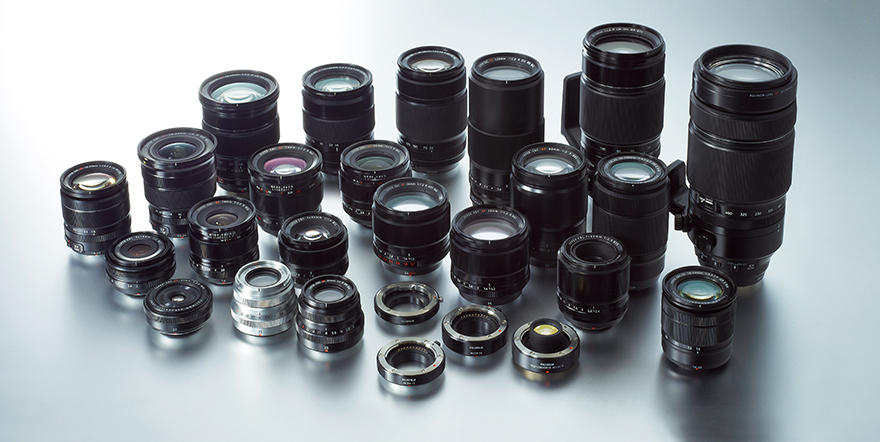 In our view, Sony still has one advantage and one disadvantage over Fujifilm. The former is the possibility to adapt many third-party lenses, including DSLR glass, and retain all automatism thanks to phase detection AF and compatible adapters. The latter is that many of the native FE lenses, which focus faster and are often better balanced on an A9 body, are expensive, even more expensive than the average found for other full-frame systems. Fujifilm tends to offer more reasonable prices, even in the case of its professional lenses.
---
Conclusion
We've saved the final difference for the conclusion and in this case, it is one that cannot be ignored. The Sony A9 is expected to hit the market with the hefty retail price of $4500 for the body alone, which is around $3000 more than the Fujifilm X-T2 body.
Granted, the A9 does have some advantages: the new electronic viewfinder is said to be spectacular and its impressive continuous shooting speeds and buffer memory should prove very useful for sports and action, which is the very market Sony is targeting with this camera. And of course, we cannot forget the benefit of in-body stabilisation with non-stabilised lenses and a larger sensor (although the latter doesn't always make a significant difference).
However, until we begin to see concrete reports about the effectiveness of the autofocus, and even more importantly, whether rolling shutter continues to present an issue, it is very difficult to say at this point in time whether the A9 is worth the extra money.
Check the price of the Sony A9 on
Amazon | Amazon UK | B&H Photo
Check the price of the Fujifilm X-T2 on
Amazon | Amazon UK | B&H Photo | eBay
---
Sony A9 comparison previews:
You may also be interested in:
---
---