Sigma took everybody by surprise when in 2019 it announced the FP, the smallest full frame mirrorless camera to date, while we were all awaiting a full frame Foveon model (and still waiting to this day).
Two years later, the company is expanding the line-up with the FP L, a camera that looks identical on the outside but packs more resolution on the inside.
Let's see how the two cameras compare. But first, a quick recap of the many things they have in common:
Dimensions: 112.6 x 69.9 x 45.3mm (weight is 427g for the fp L, 422g for the fp)
Same design and button layout
L-mount
Electronic shutter only (no mechanical curtains)
4K video up to 30p, with 8-bit RAW (Cinema DNG) available for internal recording
12-bit RAW and DCI 4K video via the USB C and HDMI ports
Color profiles (including the two new Powder Blue and Duotone Color Modes that will arrive on the FP via firmware)
Digital image stabilisation (or optical stabilisation with select lenses)
up to 1/8000s of shutter speed
3.15-in fixed touch sensitive LCD monitor with 2.1M dots
optional EVF (with headphone port)
Mic input, USB Type C, Micro HDMI port
1 SD card slot (UHS-II)
---
Ethics statement: The following is based on official information released by Sigma about the two cameras. We were not asked to write anything about these products, nor were we provided with any sort of compensation. Within the article, there are affiliate links. If you buy something after clicking the link, we will receive a small commission. To know more about our ethics, you can visit our full disclosure page. Thank you!
---
1. Sensor
The major difference between these two cameras is the resolution. The FP has a 24MP sensor whereas the FP L has 61MP.
Both sensors have a back-illuminated structure (BSI). The 24MP chip has no low pass filter to maximise sharpness, whereas Sigma added one for the 61MP sensor to reduce aliasing and moiré, a choice made certainly to preserve more quality for video recording.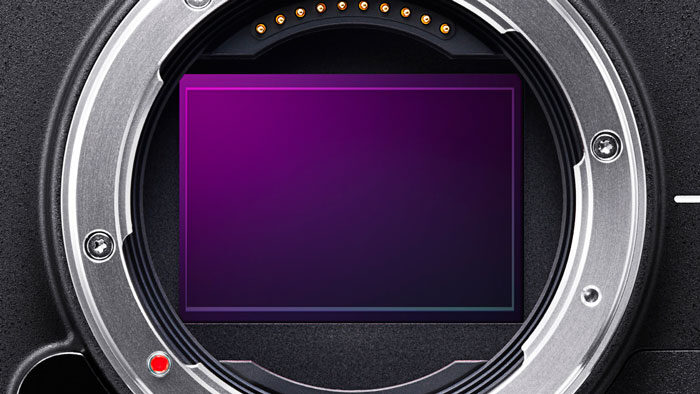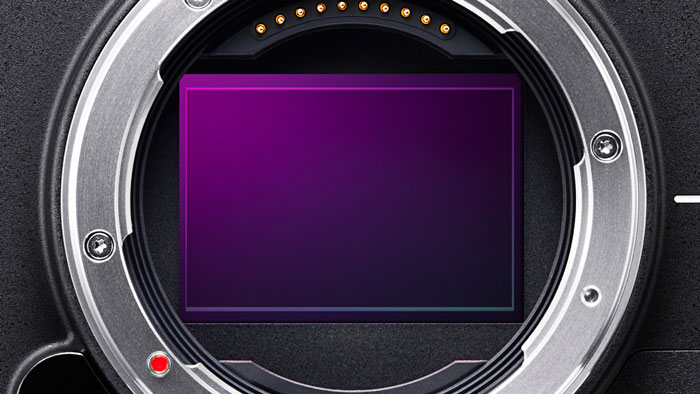 ---
2. Base ISO values
Both cameras have an ISO range of 100 to 25,600. The extended values go up to 102,400 ISO, or down to ISO 25, 12 and 6! These very low settings work with a special composite mode, where multiple exposures are merged into one final photo. You'll need a tripod and it's important that there is no movement in your scene to avoid artefacts.
To find a difference here, we need to dig into the two base values the cameras have, which are ISO 100 and 400 for the FP L and 100/640 for the FP in stills mode.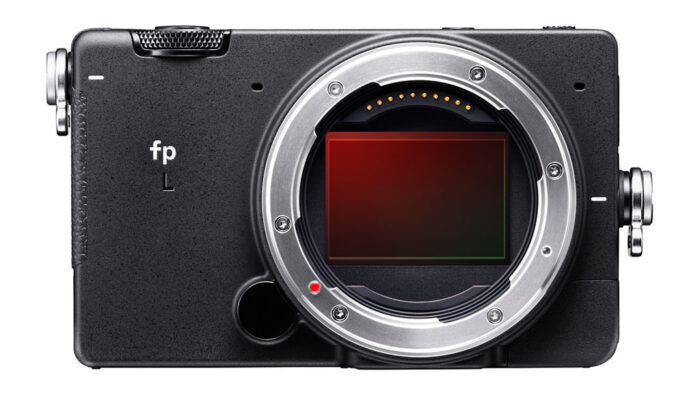 For video (all expect 12-bit RAW), the second base value becomes ISO 250 for the FP L, whereas it stays the same on the FP.
If you record 12-bit RAW, these values become 100/1250 ISO (FP L) and 100/3200 ISO (FP).
---
3. Crop Zoom function
Because of the high megapixel count, Sigma has added a new Crop Zoom function on the FP L that allows you to choose a variety of options up to 5x. It works for stills and video.
It is worth pointing out that this function is simply a crop on the sensor, and is no different from doing it in post besides the benefit of being able to preview the crop on the LCD screen. It will give you a narrower field of view but also less resolution. For example, the 5x setting is close to Full HD resolution (2MP).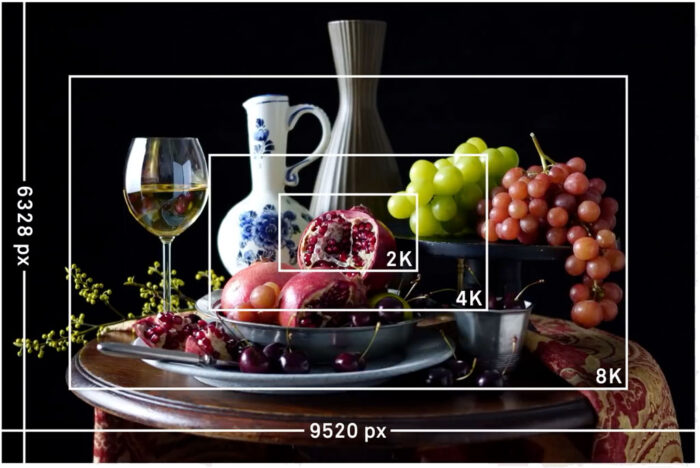 This feature is also available for video where you can choose for example to record 4K video using the entire width of the sensor, or a more central portion of the sensor corresponding to 8MP, which is the native resolution needed to create 4K footage.
---
4. Autofocus
Another major difference between the two cameras is the presence of phase detection AF on the FP L, whereas the FP uses contrast detection only.
Phase detection should make the FP L faster, especially in video mode.
Both cameras can work with a maximum of 49 areas and have face and eye detection. The minimum sensitivity in low light is -5Ev (measured with an aperture of f1.4).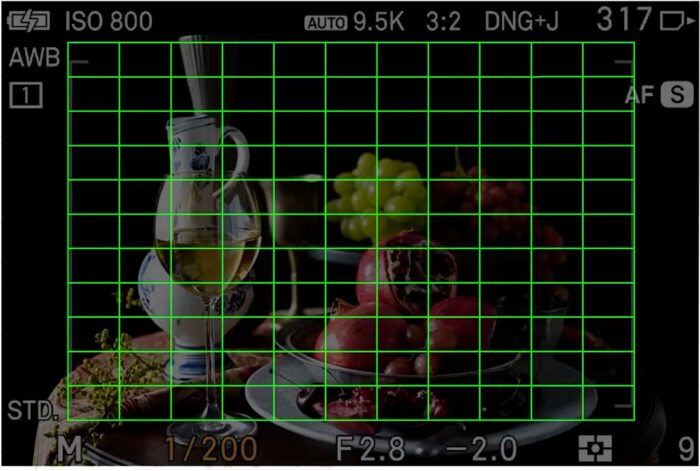 ---
5. Video crop in 1080p
As we said at the beginning, the video specs of the two cameras are identical when it comes to format, frame rate and resolution.
One difference is found when recording 1080p at 100p or 120p. On the FP L, a crop of 1.67x is applied on the sensor automatically, certainly because the camera can't process all the information from the full width of the sensor at those frame rates.
---
6. Drive and flash speed
The FP can shoot up to 18fps in continuous mode, which sounds really good but the buffer is poor with just 12 frames at full speed.
The FP L doesn't compare too badly considering the larger number of pixels to process, with a respectable 10fps but here again, the buffer is low (12 pictures as well).
Another small difference is the maximum flash sync, which is 1/15s on the "L" model and 1/30s on the FP. Remember that these cameras use an electronic shutter only, and this is why the maximum flash sync is lower than that of a camera with a mechanical shutter.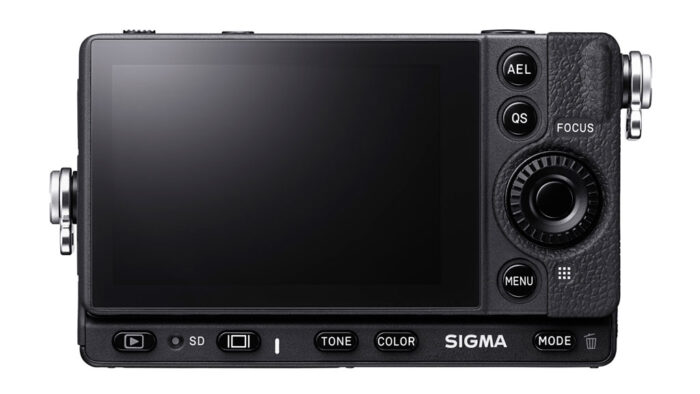 ---
7. Battery life and USB power
The two cameras use the same battery type, the BP-51, which doesn't provide an impressive charge: 240 images for the FP L, 280 for the FP (CIPA standards).
One advantage with the FP L however is that you can power it via USB while in operation, unlike the FP.
---
8. Price
The Sigma FP is less expensive and can be found for $1700, £1700 or €2000.
The FP L is being launched at the retail price of $2500 or £2000.
Note: prices are as of March 2021.
---
Sigma fp vs the competition
If you want to know more about the Sigma FP series, check out our first article where we compare its main characteristics against the likes of Sony, Canon and Blackmagic.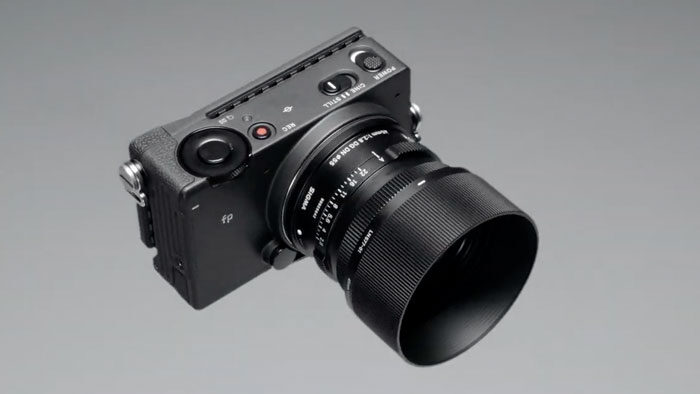 ---
Conclusion
With the FP series, Sigma is developing a full frame system that is very different from its competitors. The idea is simple: to make the camera as small as possible, while letting the user build a set-up around it that fits his or her needs best. Sigma has designed various accessories, such as grips and the new EVF-11, and of course you can find more from third parties including external SSDs or recorders that let you capture 12-bit RAW footage.
As for the first model, the original FP, the concept made sense because the camera is more video-oriented. Many video-makers like to build rigs and customise their camera with various accessories, so Sigma's choice to bring a modular compact product with just the essentials was logical. Plus its light weight can be good for drone work too.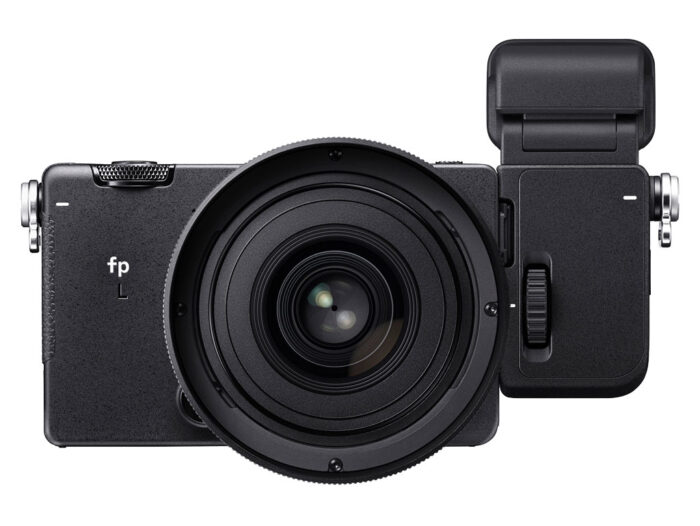 With that said, I'm not sure the FP L fits this concept as well as the previous model, primarily because its 61MP sensor (and reasonable price) attract more than just filmmakers. Landscape or studio photographers, for example, might prefer to have a well designed grip or a viewfinder built into the body directly, rather than having to spend the extra cash to get them.
Of course, if we look at it from a different perspective, the FP L is a tiny 61MP full frame camera that can fit in your pocket (that is if the lens is not attached). Is there room for a niche like this on the market? Only time will tell. But whether it takes off or not, I applaud Sigma for trying something different.
Check price of the Sigma FP on
Amazon | Amazon UK | B&H Photo | eBay