Our full comparison between the E-M1 II and GH5 is now online!
When the Olympus OM-D E-M1 and Panasonic Lumix GH4 were released in 2013, the differences between the two cameras were easier to summarise, as each had its own set of unique features such as 5-axis stabilisation on the E-M1 and advanced video capabilities on the Lumix.
Since then, companies have increasingly begun to emulate one other, implementing specifications that proved successful for their competitors but were previously lacking on their own products. Brands that were once in every respect photography-focused, such as Olympus and Fujifilm, now produce cameras with excellent 4K video capabilities, while video-focused brands such as Panasonic and Sony have implemented their own image stabilisation systems and introduced 4K photo modes that let you extract stills from video footage.
The Olympus OM-D E-M1 II and Panasonic Lumix GH5 are the latest examples of true hybrid cameras that give importance to both stills and video, and they have more features in common than not: a new 20MP Micro Four Thirds sensor, 5-axis in-body stabilisation, a dual stabilisation system with select optically-stabilised lenses, weatherproofing, a touch sensitive multi-angle screen and a centrally-placed electronic viewfinder, just to name a few. Our job in this comparison preview is to discover the ways in which they differ. Let's get started!
---
Ethics statement: The information supplied in this article is based upon the official specifications found on the Panasonic/Olympus website and our personal experience with Panasonic/Olympus cameras. We were not asked to write anything about these cameras, nor were we provided any compensation of any kind. Within the article, there are affiliate links. If you decided to buy something after clicking the link, we will receive a small commission. To know more about our ethics, you can visit our full disclosure page. Thank you!
---
1. Design, size and weight
Despite sharing a similar reflex-eque styling and button/dial organisation, there are a few differences that instantly catch your eye.
The first is the size and weight of the two cameras. Weighing 725g and measuring 138.5 x 98.1 x 87.4 mm, the GH5 is both heavier and larger than the E-M1 II, which weighs in at around 574g and measures 134.1 x 90.9 x 68.9mm.
Only the GH5 has an AF Joystick, burst dial, and a focus switch to help you rapidly jump between AFS, AFC and MF. However, the E-M1 benefits from a handy toggle on the rear that changes the functions of the twin control dials.
Dotted around the bodies of both cameras are numerous function buttons, but with a total of 20 (including the virtual function buttons found in the menu), the GH5 has nine more than the E-M1 II.
---
2. Electronic viewfinder and rear monitor
Although there aren't that many differences between the viewfinder and rear monitor, they are still worth mentioning.
Both cameras feature a free-angle LCD touchscreen, though that of the GH5 has more resolution (1620K vs 1037K) and is slightly larger (3.2″ vs 3.0″).
The GH5's built-in electronic viewfinder has more resolution with 3680K-dots versus the 2360K-dots of the E-M1 II, as well as a slightly larger magnification factor (1.52x/0.76x vs. 1.48x/0.74x).
---
3. Contrast vs. phase detection autofocus
Another difference between the two cameras is the technology behind their respective autofocus systems.
The E-M1 II has 121 cross-point type phase detection points spread across 80% of the sensor surface. The new AF algorithm is capable of selecting the appropriate focus points according to the subject. There are four areas (All, 9-group, 5-group and single) and the camera includes advanced settings such as AF Scanning and C-AF Lock to reduce or increase the reactivity of the autofocus, and AF Limiter, with which you can set a minimum and maximum focus distance.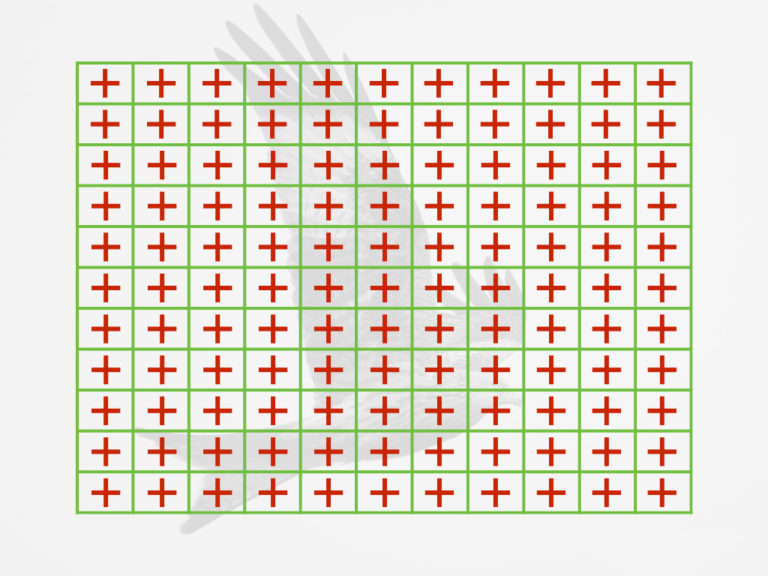 As for Panasonic, the brand has remained faithful to its Depth from Defocus (DFD) technology which relies on contrast detection. The GH5 is the first Panasonic camera to use an updated DFD system that features 225 focus points with a new motion detection algorithm and a 480fps drive speed. The technology identifies the subject six times faster than its predecessor, the GH4. According to Panasonic, the improvement applies to video recording as well.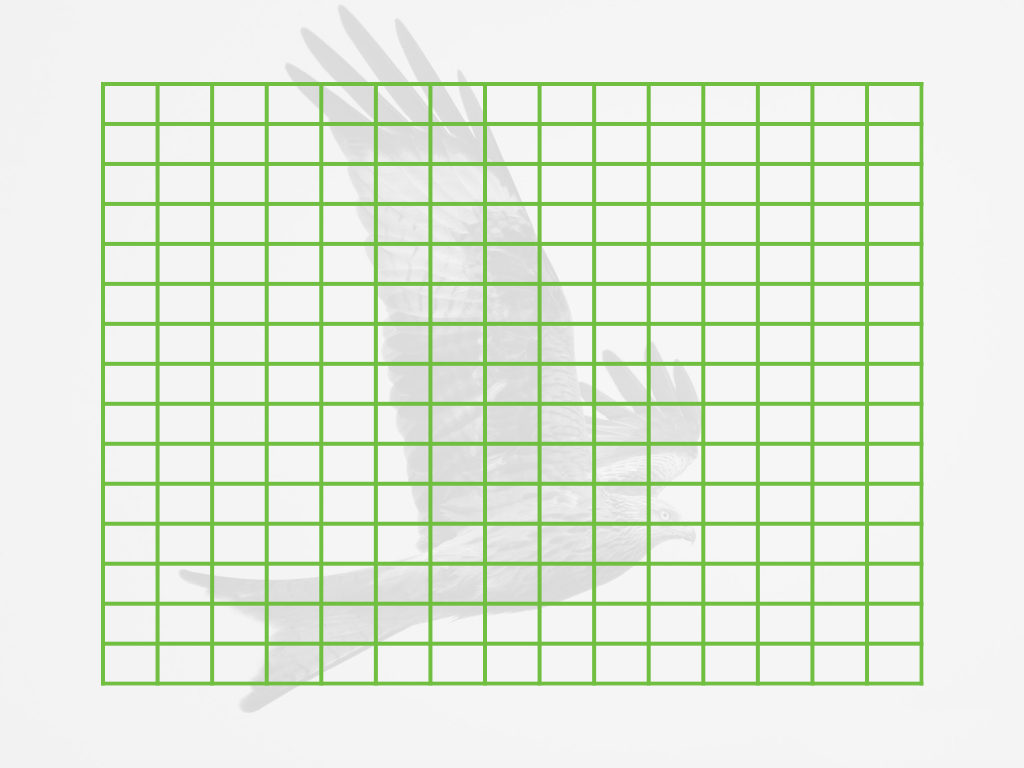 For now, the E-M1 II is the best Micro Four Thirds camera you can find in terms of autofocus performance, which makes sense because in our experience, phase detection tends to be faster and more reliable than contrast detection. As for the original version of DFD, we found that it works well except when following fast moving subjects or in difficult light conditions such as backlit or low light. Of course, since the GH5 has only just been announced, we have yet to see how good the new version actually is and how it compares to on sensor PDAF.
---
4. Dual IS 2 vs. Sync IS
Both cameras feature an advanced image stabilisation system that combines sensor (5-axis) and optical stabilisation (2-axis). There are, however, a couple of important differences to highlight.
First, according to the official Panasonic statement, the Dual I.S. 2 system of the GH5 offers 5 stops of compensation. This is inferior to Olympus' Sync IS which reaches 6.5 stops with the 12-100mm PRO. Our record with the E-M1 II and this particular lens was a 20 second exposure taken hand-held whilst leaning against a wall. (We never managed to replicated this result, though we did come close a couple of times).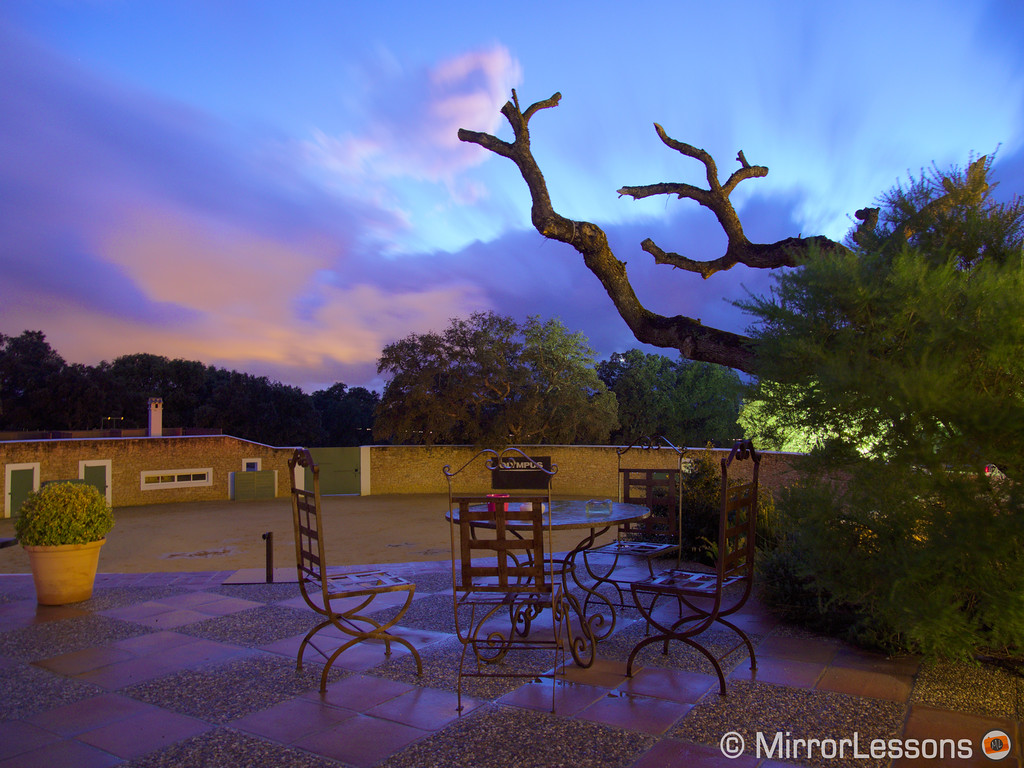 The GH5 has an advantage, however: more lenses are compatible with Dual I.S. and Panasonic recently released a mark II version of four of these lenses to better support the image stabilisation system on a hardware level.
---
5. 10-bit vs. 8-bit colour depth for video
The GH5 has managed to differentiate itself from every other mirrorless and DSLR camera by being the first to allow 4:2:2 10-bit colour compression for internal recording in any of the two SD card slots for 4K (up to 30fps) and 1080p. This means that the Panasonic camera can record double the colour information and 64 times the colour depth than the E-M1 II, whose internal recording is the standard 4:2:0 8-bit. To get more from the Olympus camera, you need to use the HDMI output that will give you a 4:2:2 colour sampling but still at 8 bit.
The GH5 also increases the bitrate compression up to 400mbps in 4K and 200mbps in Full HD. The E-M1 II can only do 220mbps in Cinema 4K at 24fps, while standard 4K Ultra HD is at 102mbps and 72mbps in Full HD.
Note: 4:2:2 10-bit and 400mbps will be available on the GH5 in the summer of 2017 via firmware update.
---
6. 6K, 4K, slow motion and unlimited recording
The E-M1 II is the very first Olympus camera capable of shooting 4K in Ultra HD format (3840 x 2160) up to 30fps or Cinema 4K (4096 x 2160) at 24fps.
Despite being an excellent video camera with a decent number of settings and options, its features pale in comparison to the offerings of the new GH5.
First of all, the GH5 can record 4K at 60fps or 50fps, so double the amount of the Olympus camera. It can record in Cinema 4K format as well (with the same 24p frame rate) and a future firmware upgrade will bring 6K capabilities in anamorphic format, where the entire 4:3 sensor surface will be used. Note that the footage needs to be de-squeezed in post-production to get a cine-panoramic format.
In Full HD, the GH5 is capable of recording up to 180fps in Full HD, which is three times faster than the maximum 60fps output of the E-M1 II.
Another welcome addition to the GH5 is unlimited recording, while on the E-M1 II, it stops after 30 minutes.
---
7. Picture profiles for video
The GH5 offers Cine-like D, Cine-like V and an additional Like 709 profile for compatibility with HDTV. By purchasing a $100 upgrade, you can also get the V-log profile to record the widest dynamic range possible. Personally, we were surprised that Panasonic didn't included this by default. The previously-mentioned firmware update will bring a new picture profile called Hybrid Log Gamma Photo Style that will allow you to record in 4K HDR, a new gamma profile being used on UHD TVs and BlueRay.
As for the E-M1 II, there isn't a true log profile but rather a Flat Picture mode designed for video use that gives more dynamic range in comparison to the other colour profiles.
---
8. Continuous shooting speeds with RAW files
The E-M1 II has some of the fastest continuous burst speeds of any digital camera. With the mechanical shutter it can shoot up to 10fps in C-AF with live view or 15fps with the focus locked on the first frame. If you switch to the electronic shutter, the speed goes up to 60fps in S-AF and 18fps in C-AF (with both JPG and RAW files at full resolution).
Although Olympus hasn't shared the official buffer specifications, in our on-going review of the camera, we found that the camera never stops shooting (although the speed decreases after 4 or 5 seconds when shooting at 60fps or 18fps). The E-M1II also has a Pro Capture mode that lets you record 14 RAW frames before you start a burst.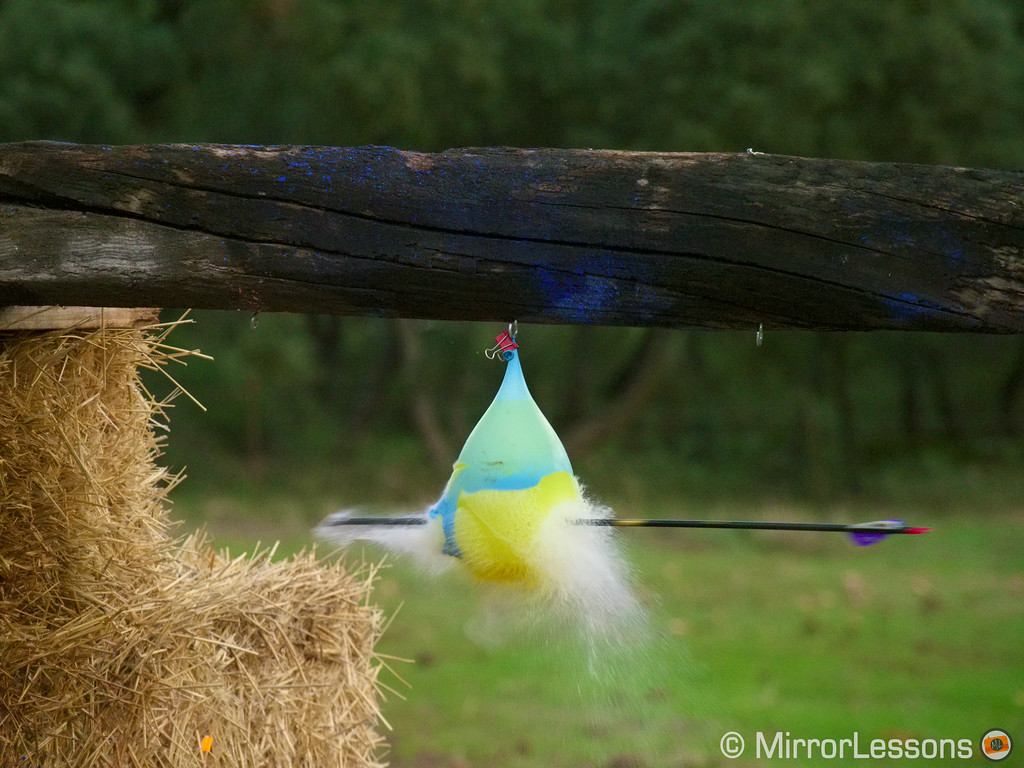 The electronic shutter also allows for a maximum 1/32,000s shutter speed, which is faster than the GH5's maximum speed of 1/16,000s. The maximum mechanical shutter speed of 1/8000s, however, is the same on both cameras.
On the GH5, the fastest continuous shooting speed in continuous autofocus is 9fps or 12fps in single autofocus, which is still perfectly fine for most kinds of action photography. These speeds apply regardless of whether you use the mechanical or electronic shutter.
---
9. 6K and 4K Photo
While the E-M1 II has impressive continuous shooting speeds for still shooting, the GH5 benefits from similar speed capabilities using a mode called 4K Photo. It is a 4K video recorded at 30fps or 60fps that allows you to extract an 8MP JPG from any of the frames found in the footage. The GH5 has a new 6K Photo mode at 30fps where the JPG extracted is 18MP.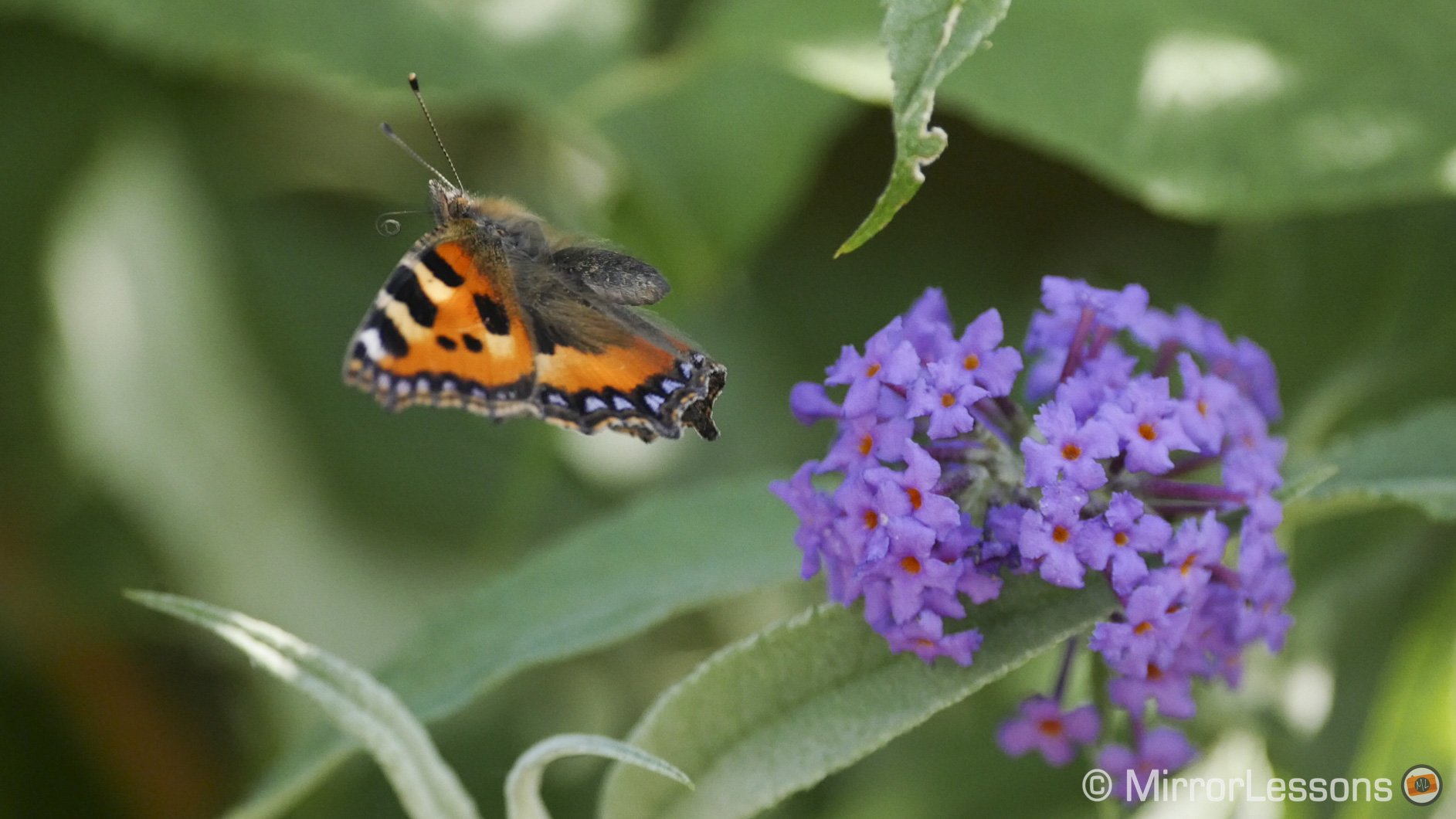 Most of the GH5's still-related features tend to be linked to the 4K/6K Photo modes, and as such, only produce JPG files. These include:
4K/6K burst, continuous burst and pre-burst (the last option is similar to the Pro Capture mode of the E-M1 II)
Post Focus (with Focus Stacking)
Light Composition for star trails and light painting
Some new features that will accompany 4K/6K burst are the possibility to reduce noise at high ISOs and rolling shutter correction without altering the angle of view.
The E-M1 II has an option to save a still image from a 4K clip (max 30fps) but the mode is not as advanced as the one found in the Lumix GH5.
---
10. Extra features
The still features of the E-M1 II, unlike some found on the GH5 (4K Photo as described above) can almost always be taken as a RAW file, giving you more leeway in post-production if you want to adjust the exposure, white balance, or other aspects of the image. These include:
Focus Bracketing and Focus Stacking in-camera
Live Composite for star trails and light painting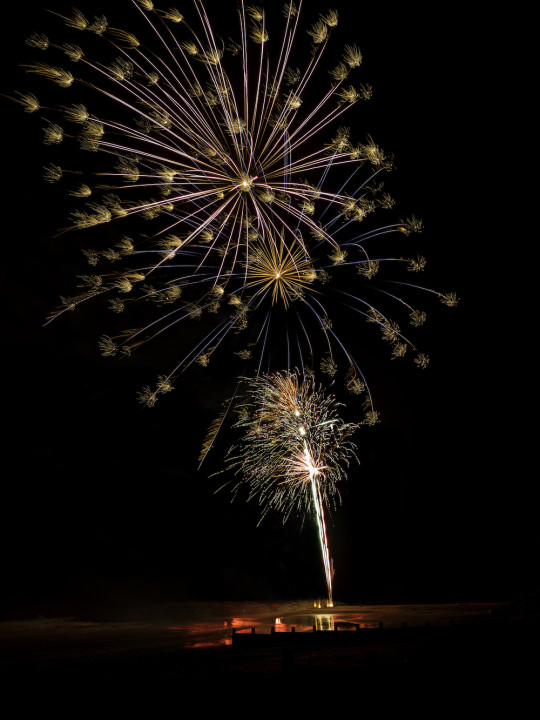 The Olympus camera also includes other modes that are not found on the Lumix camera such as High Res Shot which allows you to save an 80MP or 50MP file thanks to the sensor shift technology.
The Panasonic camera has some features of its own like a Panorama mode and it should come as no surprise that it has more extra features than the E-M1 for video. For example, though both have a Time Lapse option, only the GH5 has Stop Motion Animation and 4K Live Cropping.
---
Conclusion
Note: our full comparison between the E-M1 II and GH5 is now online!
Despite Olympus having advanced by leaps and bounds in the video department, the answer to the question of which model to choose is still more or less the same as when the original E-M1 and GH4 came out. Specifically, the GH5 is the best option if you are a professional videographer who needs to keep pace with the latest technological developments, which is in this case, is the addition of 6K capabilities, additional log and picture profiles, and 4K up to 30fps/400mbps/4:2:2 10bit.
The E-M1 II, on the other hand, remains a formidable stills camera, with dozens of extra features and options to help you make the most out of your photography including blazingly fast burst speeds, Focus Bracketing/Stacking, High Res Shot, Live Composite, and much more.
One difference we were expecting to include on this list was the price, but as it turns out, the two cameras are expected to cost more or less the same: just under $2000 US for the body alone.
Check price of Olympus OM-D E-M1 II on
eBay | Amazon | Amazon UK | B&H Photo
Check price of Panasonic Lumix GH5 on
eBay | Amazon | Amazon UK | B&H Photo
---
---