Update: now that the EOS R5 is official, you can read all about it in our EOS R vs R5 extended preview article.
Canon has never shown an interest in "wowing" the crowd with advanced specifications since it started its journey into the mirrorless segment. The performance of the EOS M APS-C series has always been behind the competition, and the recent EOS R full frame system hasn't done much better.
The good news is that this trend is likely to change in 2020. The company has announced the development of the next generation of EOS R cameras, the first one being the EOS R5. It promises some very compelling specifications, some of which could be a world's first in the interchangeable-lens camera segment. By comparing it to the EOS R, we can get a real sense of just how exciting this new announcement actually is!
---
Ethics statement: the following is based on our personal experience with the EOS R and preliminary information released by Canon concerning the R5 model. We've published a second article with more information now that the R5 is official. We were not asked to write anything about these products, nor were we provided with any sort of compensation. To know more about our ethics, you can visit our full disclosure page. Thank you!
---
1. New High Resolution Sensor
In its press release, Canon mentions a new sensor that can deliver high resolutions stills. The exact number is yet to be revealed, but we can make a fair assumption thanks to another piece of information found in the text, which is 8K video recording.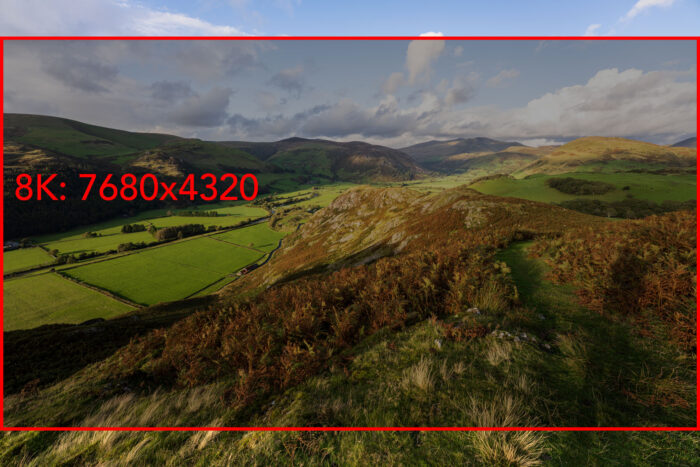 The size of an 8K frame with the standard 16:9 aspect ratio is 7680×4320. If we do the math, we know that this corresponds to approximately 33MP. The sensor will have a 3:2 aspect ratio, which means that there will be extra pixels on the top and bottom. A quick check with the help of Photoshop, and we can see that the sensor should have at the very least a resolution of 7680x5120 pixels, which corresponds to 39MP.
The final number could be even higher than that. Canon has produced a 50MP sensor in the past, and a few years ago it teased chips with 120MP and 250MP (APS-C). Of course I don't expect to see such an extremely high resolution in the R5, but it is realistic to expect anything between 40MP and 60MP. By comparison, the EOS R has a 30.3MP sensor.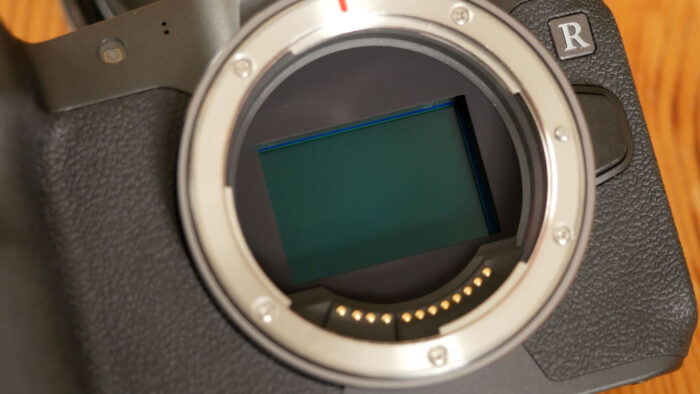 The new sensor should bring a faster readout speed as well, and of course we expect a more powerful image processor to handle the higher resolution, 8K video and the super fast burst speeds (see below). It could be a similar or updated version of the Digic X processor found on the flagship 1DX mark III DSLR.
---
2. Image Stabilisation
Another interesting quote from the press release is that Canon has developed a new in-camera image stabilisation system.
It looks like the EOS R5 will be the first Canon mirrorless to have in-body stabilisation (presumedly a 5-axis system but there is no confirmation yet).
We also know that the camera will link the sensor shift to the optical stabilisation of the lens (like the Sync IS or Dual IS of the micro four thirds system). Sony does something similar although it only uses 3 axes on the sensor when an OSS lens is attached.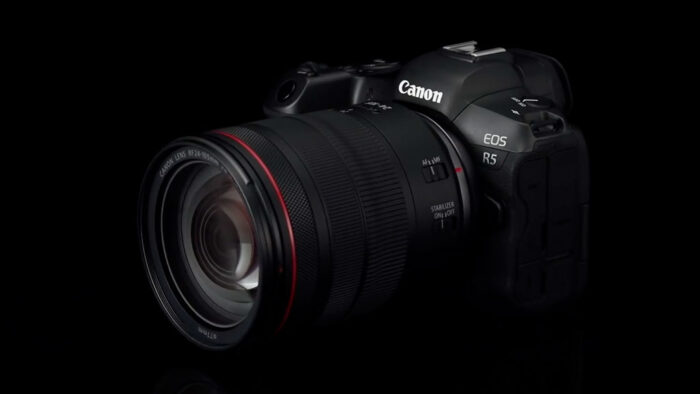 I'll be also curious to see how the new IBIS works for video. So far, Canon has produced a digital stabilisation system that works in conjunction with the optical stabilisation of the lens, and I found it delivers better results than expected when testing the EOS R. Now that the sensor is also involved, there is potential for a substantial improvement.
---
3. Continuous Shooting Speed and Autofocus
The EOS R5 will be able to reach a maximum of 12fps with the mechanical shutter, and 20fps with the electronic shutter in burst mode. These speeds are already available on the 1DX mark III, so they don't come as a total surprise, but it's nice to see Canon pushing the boundaries of the EOS R series too.
The EOS R has a maximum speed of 8fps, but if you want continuous AF with focus priority, it drops to a disappointing 3fps.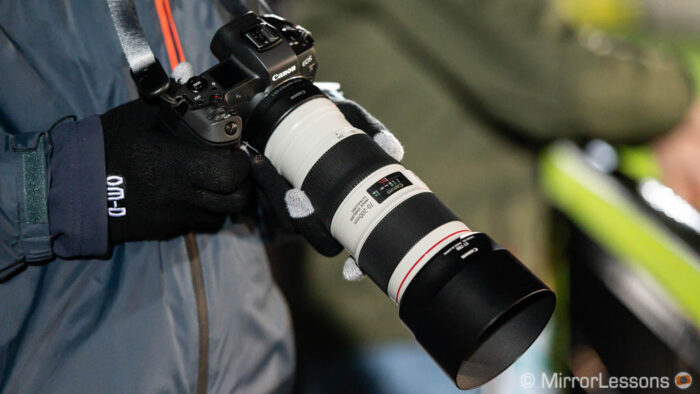 I'll also be curious to see if the R5 will have a blackout-free live view with the electronic shutter like the Sony A9 series. The 1DX mark III doesn't do this so perhaps it is too much to expect, but I hope to be proven wrong.
Concerning the autofocus, the EOS R5 will use the renown Dual Pixel CMOS AF phase detection system already present in many Canon cameras, including the EOS R (it will certainly be an updated version).
Thanks to the second press released in March, we also know that the R5 will be able to recognise and focus automatically on animals such as birds, cats and dogs. It will be be able to detect the face, the eyes and the entire body. The EOS R has face and eye detection AF for humans, but it cannot detect animals.
This is another positive piece of information and reinforces the feeling that Canon is stepping up its game. Animal recognition is a growing trend in the industry with Sony, Panasonic and recently Nikon all working hard on this technology.
---
4. 8K vs 4K Video
One of the biggest revelations (already teased by rumour sites beforehand) is the 8K recording capabilities. Such a high resolution for video is already present on high-end digital cinema cameras (and a few smartphones funnily enough), but not on a consumer/pro camera yet. The EOS R5 could therefore be the first product of its kind to offer such capabilities.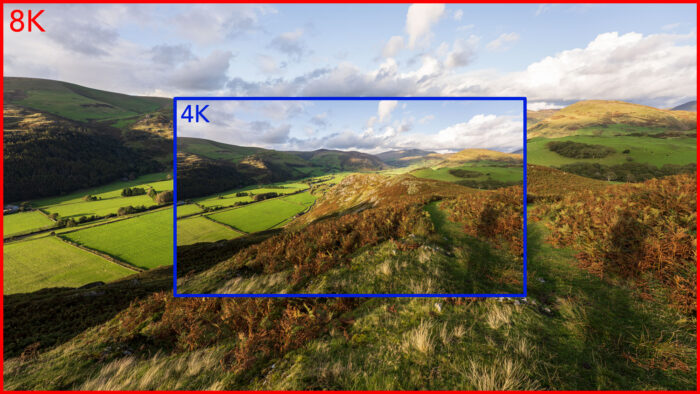 In a second and third statement, Canon has confirmed that 8K will be available to record internally up to 30p and without sensor crop. It will record in 10-bit 4:2:2 using the H.265 codec. C-Log and HDR PQ profiles will be available. Furthermore, the camera will be able to record 8K in RAW format as well!
Dual Pixel CMOS AF will be available in 4K and 8K. There is no other information at the time concerning how long can you record (5min, 10min or more), bit depth, bit rate and other specs.
In its press release, Canon also mentions the possibility to crop the 8K video to have a 4K output. I'm assuming they refer to some kind of digital zoom that takes advantage of the high resolution to get closer to your subject while still having enough information for a 4K video.
Speaking of 4K, the EOS R5 will be able to record up to 120fps without cropping the sensor, and this is perhaps even more exciting than 8K! It will be the first mirrorless camera capable of such a high frame rate in 4K, beating Panasonic and Sony unless they are preparing something exciting too! 10-bit 4:2:2 is confirmed for all the frame rates. Both cameras can output a clean feed via HDMI with 10-bit 4:2:2 (up to 60p for the R5).
The current EOS R can record 4K up to 30fps, but it does this with a severe crop on the sensor (1.8x) which is quite limiting in terms of field of view if you use full frame lenses. There is no RAW option, and internal recording is 8-bit. The rolling shutter is also severe so I hope that Canon will improve the performance there as well.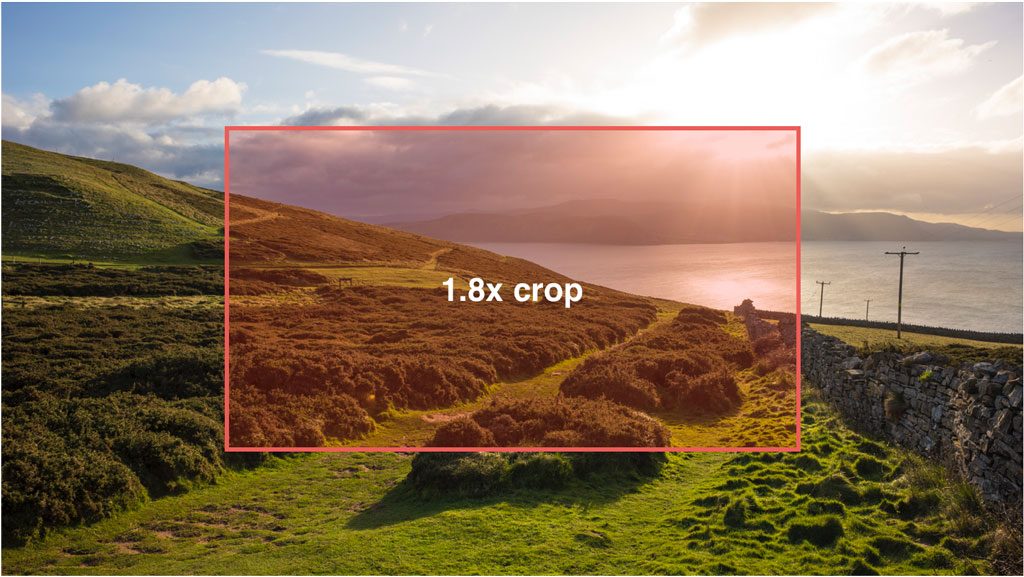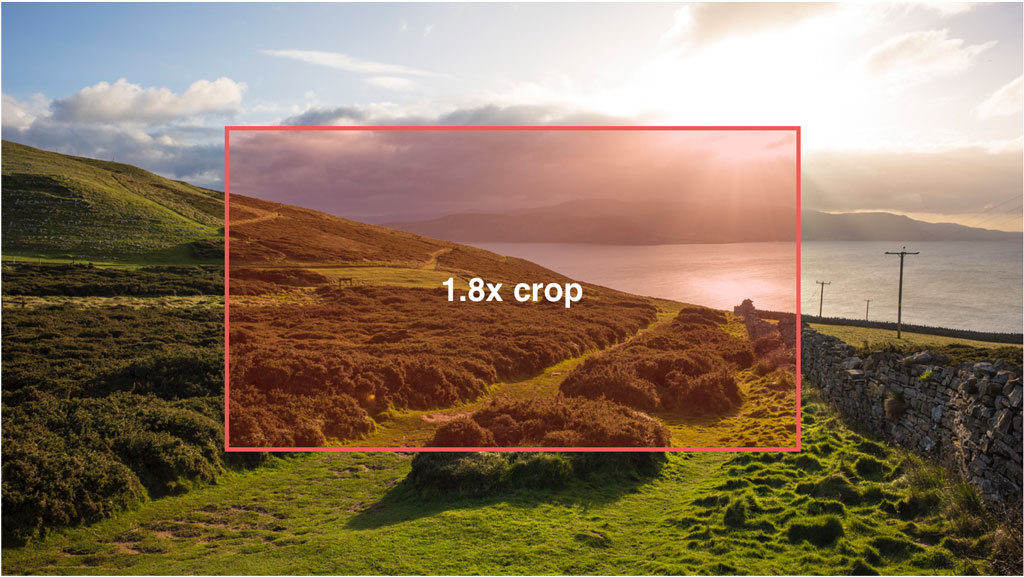 ---
5. Design
There is not a lot of information about the design, if not that there will be two memory card slots (the EOS R has one slot only), which is definitely good news. One slot will be for CFexpress cards and the other for SD UHS-II cards.
Canon has released some images and a video that shows a realistic 3D render from every angle, so we can add a few things.
There is an extra button at the front (bottom left) which could be an extra function button, and a cover on the right that could hide a connection port of some kind.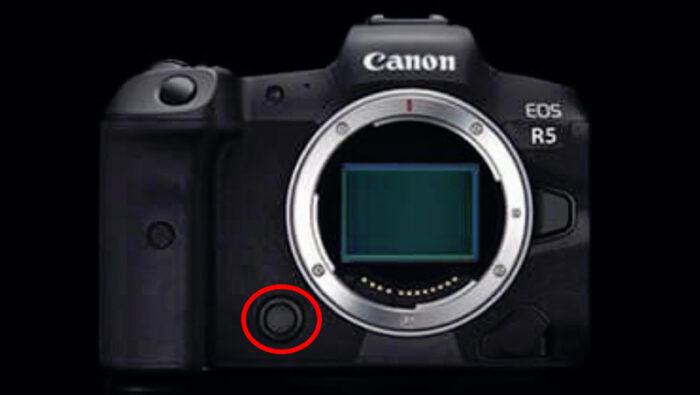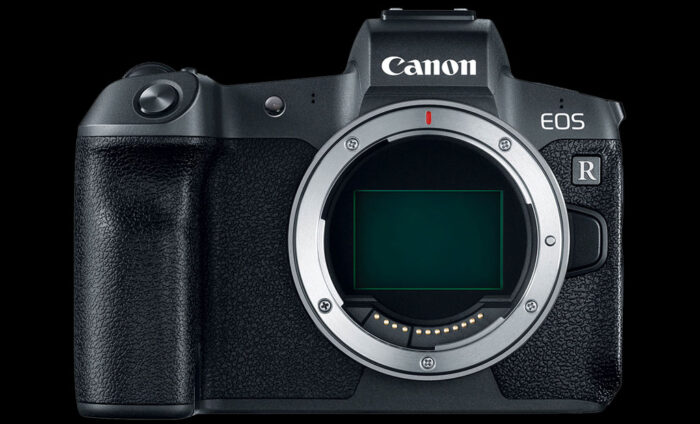 On the rear, there is an AF joystick and the touch bar is gone. We see the rear command wheel that many Canon users are accustomed to on DSLRs, and an extra button called RATE next to the menu button on the top left.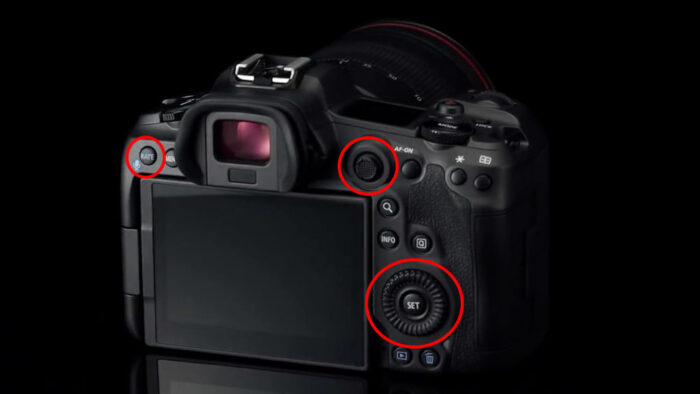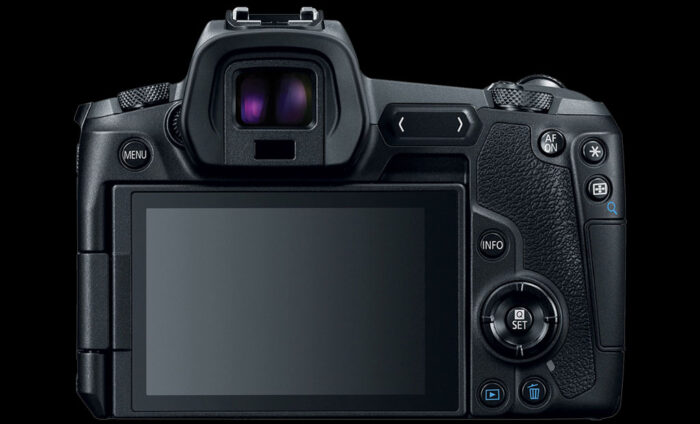 The top part is very similar to the EOS R, including the LCD panel. On the side, Canon has added a flash sync port.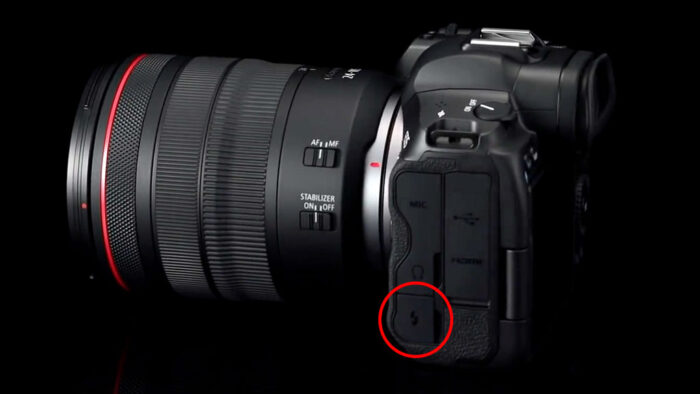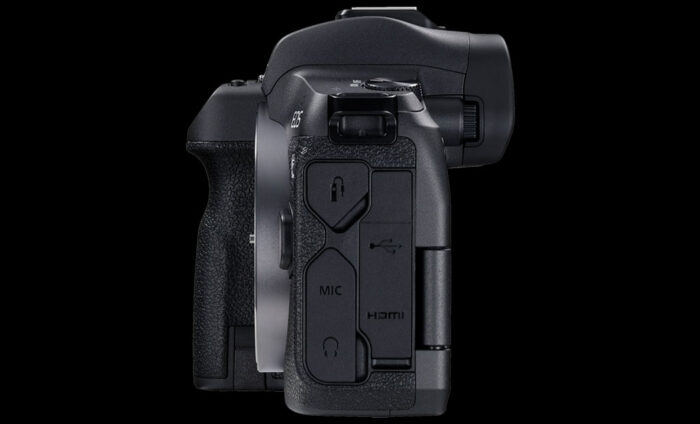 ---
Conclusion
Update: now that the EOS R5 is official, you can read all about it in our EOS R vs R5 extended preview article.
There is not enough information to write a relevant conclusion at this point. The only thing I can say for now is that I'm pleased to see the EOS R5 teaser because it shows that Canon (finally) wants to compete seriously in the mirrorless segment.
Certainly, the brand has been busy developing a very interesting set of high-end lenses with a fast aperture and exceptional optical quality. But to remain competitive in this busy market, these lenses need a high-end camera to match.
The first EOS R is a comfortable and straight-forward camera to use with a good sensor, an excellent autofocus system but disappointing performance on other fronts (limiting crop for 4K video, burst, lag).
The EOS R5 might just be the powerful mirrorless camera we've been waiting for all this time. Fingers crossed!
---