There's something about a Sony mirrorless cine camera line-up that makes them attractive to photographers and cinematographers. For instance, in the latest announcement, the Sony FX30 breaks all the rules for what a compact cine camera delivers. For starters, it's got all the features you would normally associate with a higher-end model, but more on that later.
In this side-by-side comparison, you'll learn ten features that differ between the Sony FX30 and Sony FX3. Expect to learn about the sensor size, frame rates, accessories and specifications as we dive into what makes these camcorders unique. By reading this article, you will clearly understand which camera is the right filmmaking tool for you.
What the FX30 and FX3 have in common:
Identical body design with three tally lamps and five 1/4-20 threaded mounting points
No viewfinder
Multi-function shoe with digital audio
In-body image stabilisation (5.5 stops rating), Active mode and metadata option for Catalyst Browse
Cine EI mode
Prores RAW Recording via HDMI and compatible external recorder
240p in Full HD
Customisable LUTs
Unlimited recording
Two CFexpress Type A / SD UHS-II card slots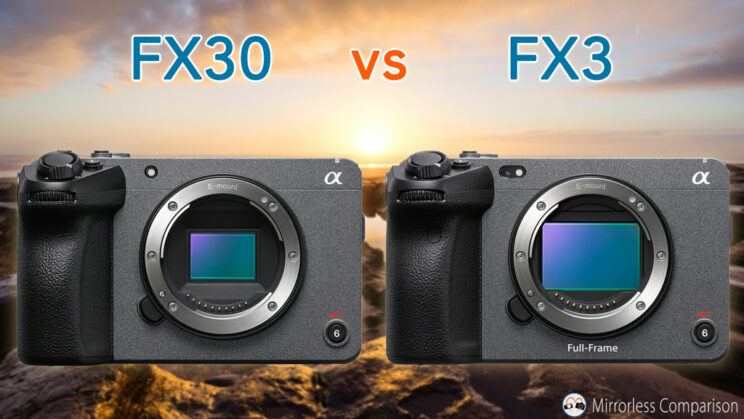 ---
Ethics statement: the following is based on official specs. We were not asked to write anything about this product, nor were we provided any compensation of any kind. Within the article, there are affiliate links. If you buy something after clicking one of these links, we will receive a small commission. To know more about our ethics, you can visit our full disclosure page. Thank you!
---
1. Sensor Size – APS-C and Full Frame
The first thing you need to know is the Sony FX30 and FX3 share the same E-Mount but differ in sensor size.
At one end of the scale, the FX30 adopts a new 26MP APS-C BSI sensor, whereas the FX3 unveils a 12.1MP Full-Frame BSI Sensor.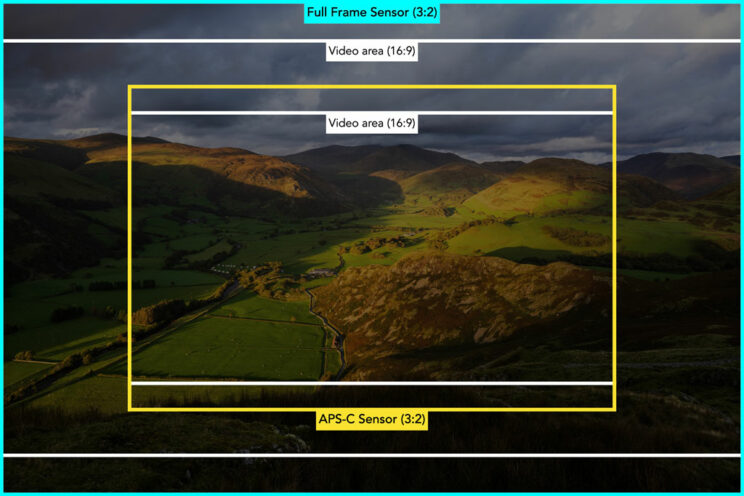 This stark difference in sensor size should be considered when mounting lenses, as the FX30's smaller sensor will change the field of view of your lens (1.5x crop factor), while the FX3's larger sensor will give you less noise and better dynamic range.
You will also notice a greater depth of field with the FX30 when filming at a comparable angle of view and aperture.
---
2. Lenses and 4K Recording
It's not rocket science for a manufacturer to make a camera that uses their existing lens line-up. The Sony FX30 and FX3 adopt this principle in the way of the Sony E-Mount system. This means you can use lenses designed for full frame (FE lenses) and lenses designed for APS-C (E lenses) on both cameras.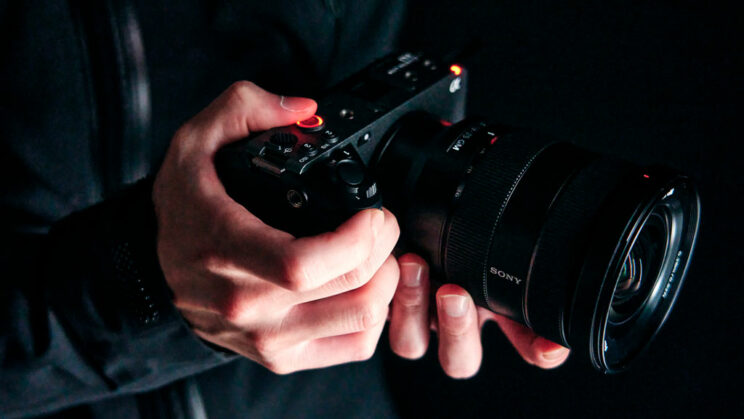 On the FX3, using APS-C lenses means recording with the 1.5x crop mode, which Sony calls Super35 mode. This happens because APS-C lenses can't cover the entire full frame area.
At this point, there is something you need to be aware of if you go down this route: the FX3 will lose the ability to record 4K, and you'll only be able to work in Full HD. This happens because the total sensor resolution of the camera is not high enough for 4K when using the Super35 cropped format.
So, in this scenario, the FX30 is a clear winner if you already have APS-C lenses. You won't need to trade them for the more expensive full frame lenses if you want to record 4K video.
---
3. 4K 120p and Sensor Crop
There's a lot to talk about regarding what type of camera you should buy, but if we had only one question, this would be enough: which frame rate does your video need?
The FX30 records footage by oversampling with 6K of data before saving it as a 4K resolution. It does this by cropping the sensor by approximately 1.04x, which is quite small, and applies this method for frame rates up to 60fps. If you want to record 4K at 120p however, there is a more significant crop of 1.6x, and that will change the field of view of your lens significantly.
The FX3 records 4K up to 60p using the entire width of the sensor. In 4K 120p, there is a crop of 1.1x, which is small and won't change the field of view of your lens that much.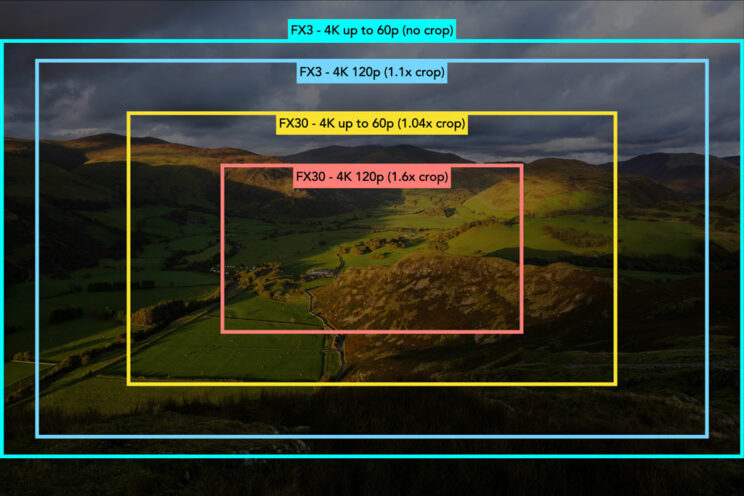 See an example below with a 24mm full frame lens to get an idea of how the equivalent field of view plays out on the two cameras and various frames rates in 4K.
37.4mm
(1.5x APS-C + 1.04x crop)
57.6mm
(1.5x APS-C + 1.6x crop)
You will need a very wide lens (very short focal length) to retain the wide angle advantage on the FX30 when recording 4K 120p. For example, 12mm will give you an equivalent 28.8mm.
---
4. ISO Range Differences
With the larger sensor within the FX3, you should expect a cleaner-looking picture with less noise; that's why its range is larger in comparison to the FX30. With the latter, the image processor will have to play a bigger part in ensuring a clean image.
Both cameras feature a Dual Base ISO: that of the FX3 is higher with 2,500 and 4,000, whereas the FX30 works at 800 and 2,500. The base ISO levels provide the best dynamic range and signal-to-noise levels (in other words, the best image quality) when recorded with the S-Log3 profile.
Note that for still image recording, the FX3 can work at ISO 40 (extended range) and the FX30 up to 102,400 ISO (extended range).
---
5. LCD Screen
You will most likely notice the difference in the onboard LCD monitors when using different frame rates under specific lighting conditions. Both cameras offer a 3-inch vari-angle LCD screen with touchscreen functionality, but the difference lies in the resolution.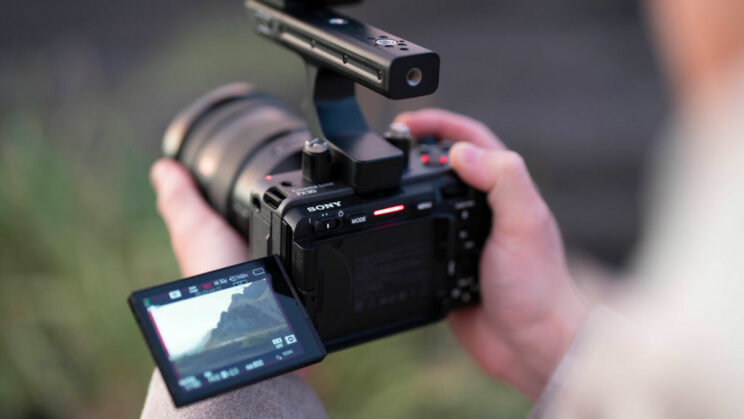 Surprisingly the Sony FX3 falls behind in the number of dots compared to the FX30. At 1.44 million versus 2.36 million dots, the FX30 boasts almost double the resolution. Again, this may not be as noticeable to the untrained eye, but it will be a stark difference for cinematographers who are used to looking at high-res screens.
---
6. Size and Weight
The difference between these cameras is minimal. They all have similar features and dimensions, but it's worth noting that the FX3 is an extra 69g in weight, most likely due to its larger sensor.
This additional weight won't matter; you can easily lessen any impact by balancing your camera properly when shooting conditions change or when using a custom-built video rig.
As you can see with the images below, the design and button layout are identical.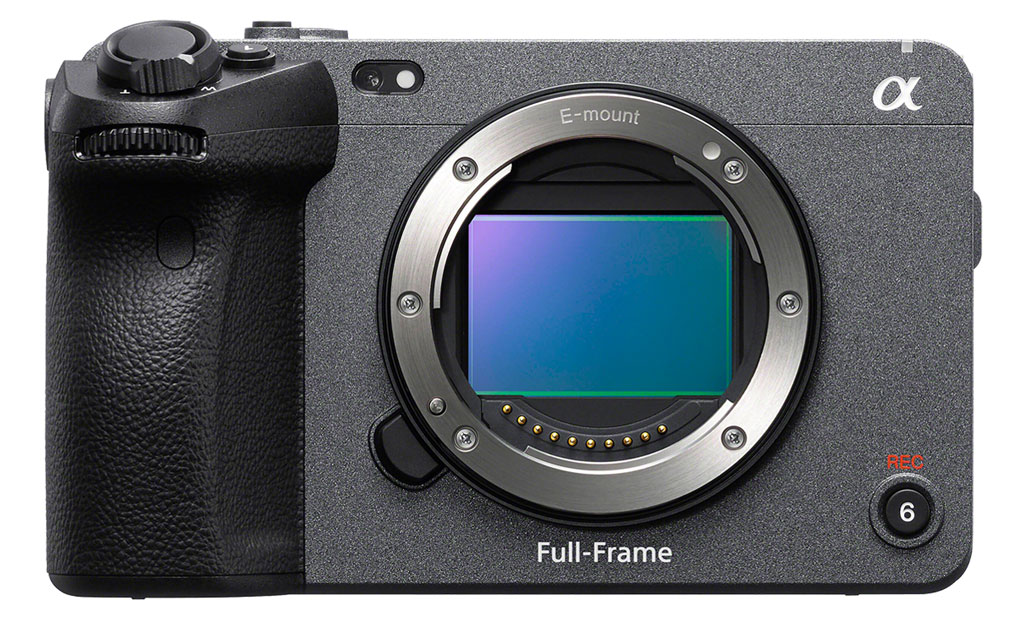 ---
7. Autofocus
Sony knows that autofocus is a critical piece of infrastructure on a camcorder. Users demand a good system. Sensor technology and artificial intelligent algorithms play a big role in ensuring this. Fortunately, with the FX30 and FX3, Sony delivers an excellent balance in usability and functionality.
Comparing the two cameras side by side on paper, the models vary ever so slightly. The Sony FX3 packs 627 phase detection pixels on the sensor to assist with autofocus, whereas the FX30 includes a total of 495. Note that in photo mode, the number of focus points is the same on both cameras (759).
The remarkable AF Transition speed adds to both cameras' prowess, which helps users rack focus from a choice of five AF subject shift settings. In simple terms, this allows for a single operator to pull or push focus without needing an assistant. Or users can control the focus using their finger on-point the 3″ LCD touch screen.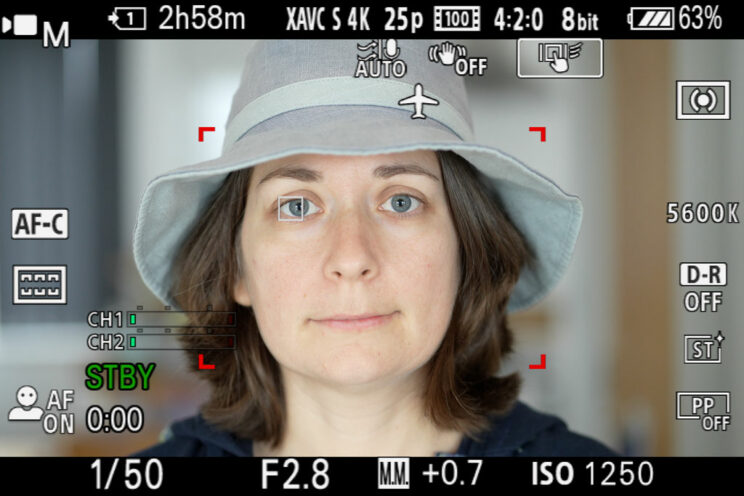 Across both models, real-time eye AF and tracking will be able to track the eyes of humans or animals, making focus automation a breeze. The "AF Assist" function also automatically switches into manual focus with just one turn on the lens' dial, making it easier than ever for you as a cinematographer. And if that isn't enough – Focus Map allows visual representation to show where exactly it is focused within each frame, so there are no missed opportunities when capturing images.
---
8. Still photos
Both cameras are able to take images in RAW or JPG format, using the entire 3:2 area and resolution of the sensor. Here the FX30 has an advantage in resolution with 26MP over 12Mp for the FX3.
That said, the FX30 is more limited: there is no mechanical shutter, and no continuous shooting option, whereas the FX3 can work up to 10fps.
---
9. Pricing
Price does play a role in where these cameras sit in Sony's Cine line-up. Being the newer camera, the FX30 is the standout winner as the main entry-level contender at a more affordable price: $1800, £2100 or €2300.
The manufacturer aims to gain market share with a feature set like this, so don't be surprised to hear many filmmakers, videographers and cinematographers as they take up the call to explore this popular model.
The FX3 is much more expensive, and can be found for $3900, £4000 or €4700.
Note that prices are for the body only, and as of October 2022.
---
10. Kit Options
You may have seen different kit options with Sony's FX30 at the time of the cine camera's launch, which was different from the launch of the FX3, which only offered a body-only option.
Buyers can now invest in an FX30-compatible XLR handle at the time of purchase. The price for the kit is: $2200, £2500 or €2800.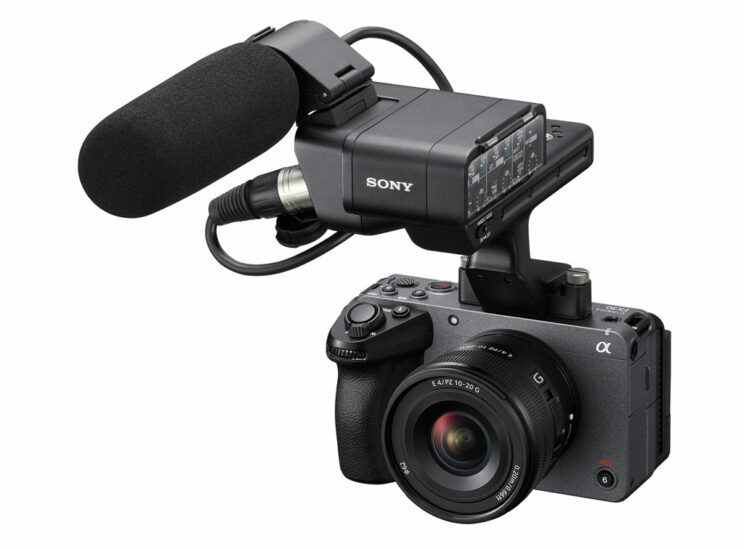 The XLR handle serves many useful advantages via three thread holes on the handle so cinematographers can enhance their camera with a complimenting external monitor, microphone, wireless transmitter or battery. There's also the ability to plugin two XLR audio inputs for high-end boom or shotgun microphones (not included).
Note that the Sony XLR-H1 XLR handle will be available to purchase separately from early 2023, and will work seamlessly with the FX3 as well, although buying separately rather than in kit will cost you more (£680 / €750, no US dollar price yet).
---
Final Thoughts
Sony is undoubtedly on target to take market share from Canon and Blackmagic with the affordable Sony FX30. The FX3 shouldn't be overlooked if you already have Sony FE lenses, or if you prefer using a full-frame system over an APS-C sensor, but the lower price of the FX30 is difficult to ignore.
It's of firm belief a benefit to obtain the XLR hand for the FX30 should you want to create high-end content for YouTube, commercial clients or creative pursuits. The benefits outweigh the small additional cost.
Ensure you also get one or two high-speed memory cards. For SD users, grab cards that are rated as V90 and UHS-II compatible, as you'll find these offer compatibility when recording in 4K. Or, if you prefer more durable memory, then one or two CFexpress Type A cards by Sony will go a long way to help you record a full day's shoot.
Check price of the Sony FX30 on
Amazon | B&H Photo
Check price of the Sony FX3 on
Amazon | Amazon UK | B&H Photo | eBay
---
About the author
Leigh Diprose is a business owner and full-time writer in the imaging industry. His knowledge of photography, cameras, lenses, lighting, audio, film, printing, cinematography, and accessories has amassed over a 20-year career. Published work and contributions can be seen across the internet, including notable brands including, PetaPixel, Fujifilm, ShotKit, Adorama, Canon, Arcatech, Videvo, SmallRig, ATLI, Light Stalking, Lucky Camera Straps, and many imaging manufacturers and leading retailers in over 14 countries.