Whenever a new flagship camera is announced, it is only natural to want to compare it to flagships from other brands. In this case, we'll be looking at the ten main differences between a rather unlikely mirrorless duo: the Sony A9, a high-end sports camera that was just announced a few days ago, and the Panasonic Lumix GH5, one of the best hybrid stills/video cameras on the market. Both are flagships in their own right but target very different audiences as we'll soon discover. Let's get started!
---
Ethics statement: The information supplied in this article is based on official specifications, press releases and our personal experience with Sony and Panasonic cameras. If we get the chance to test the two cameras side-by-side, we will publish a full comparison. We were not asked to write anything about these cameras, nor were we provided any compensation of any kind. Within the article, there are affiliate links. If you decided to buy something after clicking the link, we will receive a small commission. To know more about our ethics, you can visit our full disclosure page. Thank you!
---
1. Video capabilities
Let's begin with an area where the GH5 clearly excels in comparison with the A9: the video capabilities.
The GH5 can record in ultra high resolution at 150mbps internally in the following formats:
4K with 4:2:2 10-bit compression up to 30fps
4K with 4:2:0 8-bit up to 60fps
6K with 4:2:2 10-bit in anamorphic 4:3 format at 24fps (firmware 1.1 required).
Thanks to a second firmware update expected in the summer, the GH5 will be able to record 4K at a maximum bitrate of 400mbps and with an All-Intra codec. The fact that it can record onto the SD card in 4:2:2 10-bit means double the colour information and 64 times the colour depth in comparison to the A9. Note that 4:2:2 10-bit is available in Full HD up to 60fps as well (firmware 1.1 required).
Although the A9 seems to be a very good 4K camera, it can only record 4K at a maximum frame rate of 30fps with the 4:2:0 8-bit XAVC S codec. You can use an HDMI port and external recorder for better results but the signal output will remain 8-bit regardless (unlike the GH5 that offers 10-bit even with the HDMI output).
While the A9 doesn't have any specific 6K modes, it does use full-pixel readout without pixel binning to collect 6K of information, which is then down-sampled to produce highly detailed 4K Ultra HD footage.
Also interesting to note is that both cameras are able to record 4K video without any sensor crop, which means that the native field of view of your lens doesn't change.
Another argument in favour of the GH5 is that it disposes of the 30 minute recording limit. This means it can record 4K at 30fps or 60fps for an unlimited time. The A9, by contrast, is limited to 30 minutes similar to most other mirrorless cameras with video capabilities.
In Full HD, the GH5 has maximum frame rate of 180fps, giving you excellent slow motion capabilities. This is 1/3 faster than the A9 whose maximum frame rate is 120fps in NTSC mode. However, the A9 does benefit from a quick mode of down to 1fps.
Unlike the A9, which is completely devoid of picture profiles for video, the GH5 will have a rich selection including Cine-Like D and V profiles, Like 709, 4K HDR, and a flat V-log profile but the last option requires a $100 paid upgrade.
---
2. 6K vs 4K Photo
As we saw above, the GH5 is capable of recording 6K video in anamorphic mode but it also features a 6K Photo mode that records video with the 4:3 or 3:2 aspect ratio and allows you to save an 18MP JPG still. This special video mode uses H265 compression.
As for the old 4K Photo mode that lets you extract 8MP JPGs from 4K footage, it has been upgraded to work at 50 and 60fps in addition to 30fps.
The Sony camera also has a similar feature to 4K Photo accessible in playback mode that lets you to extract 8MP JPGs from 4K footage but it isn't quite as intuitive. You can't select a different aspect ratio than the default 16:9 video format.
---
3. Sensor size and type
Housed inside the A9 is a brand new stacked BSI full-frame 24MP CMOS sensor and a high-speed BIONZ X processor. By temporarily storing data in its integral memory, it achieves readout speeds that are 20 times faster than any of Sony's previous full-frame models. Thanks to the BSI structure, the A9 has a sensitivity range of 100 to 51200 ISO and extended values of 50 ISO on the low end and 204800 ISO on the high end.
The GH5 incorporates a newly designed 20MP Micro Four Thirds sensor. Because it lacks an anti-aliasing filter, it should provide a small improvement in resolution in comparison to previous Micro Four Thirds sensors. It has a more limited ISO sensitivity range of 200 to 25600 ISO with one extended low value of 100.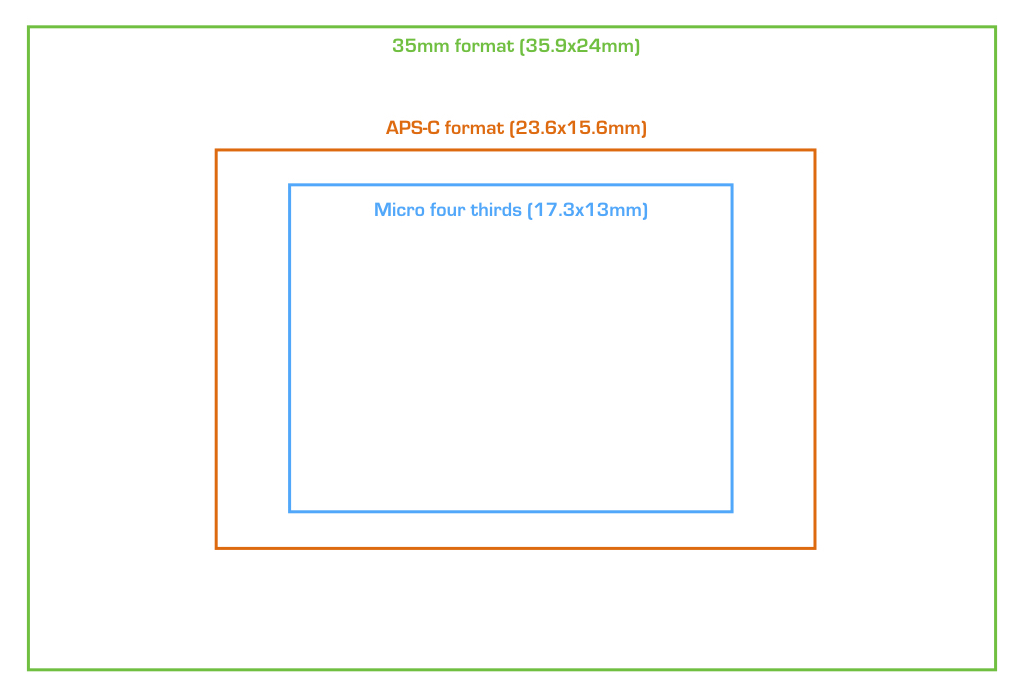 Given the larger sensor, we can naturally expect better dynamic range and high ISO performance from the Sony camera. Still, we are very curious to see what kind of improvements Panasonic has made, especially in the video department.
---
4. Phase vs. contrast detection autofocus system
The A9 comes with the latest version of Sony's advanced hybrid autofocus system, complete with 693 phase detection points across 93% of the frame. According to Sony, it is around 25% faster than previous models in the full-frame mirrorless range, and has a calculation speed of 60 times per second.
The A9 can use its on-sensor phase detection AF points with adapted lenses (Sony A-mount and third-part DSLR) via a compatible adapter like the Sony LA-EA3 or Sigma MC-11.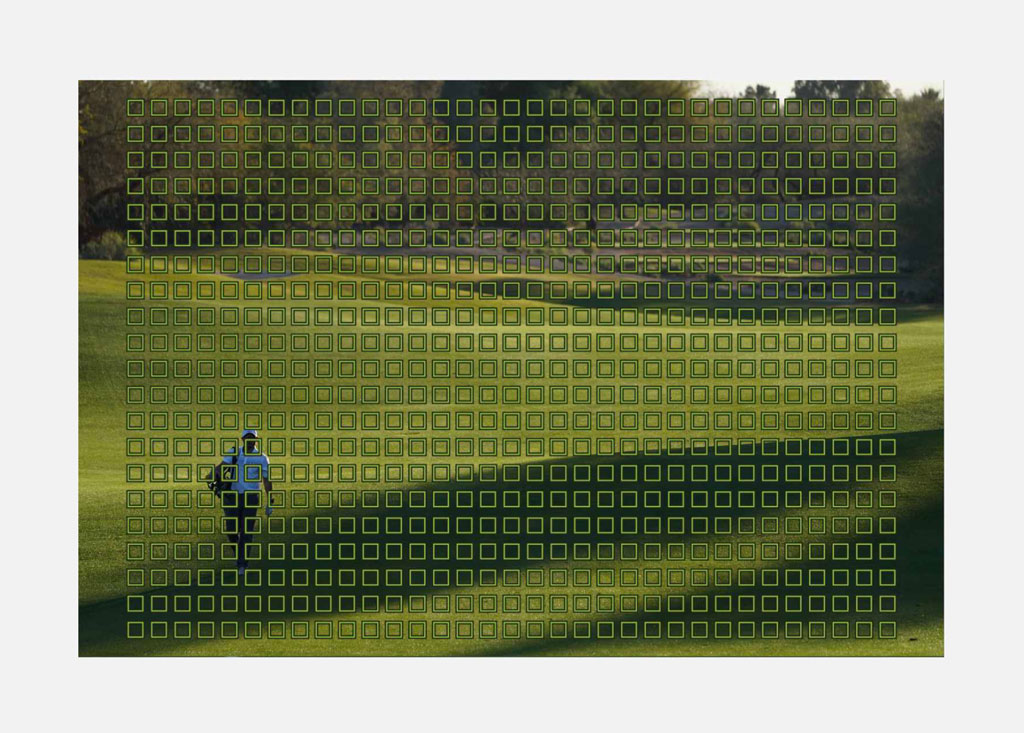 The GH5 has a newly developed Depth from Defocus (DFD) contrast detection AF system with 225 focus points, a 480fps drive speed and a new motion detection algorithm. According to Panasonic, the technology identifies the subject six times faster than its predecessor, the GH4. When using continuous autofocus, you have access to four sets of customisable settings to fine-tune the AF sensitivity, AF area switching sensitivity and moving object prediction.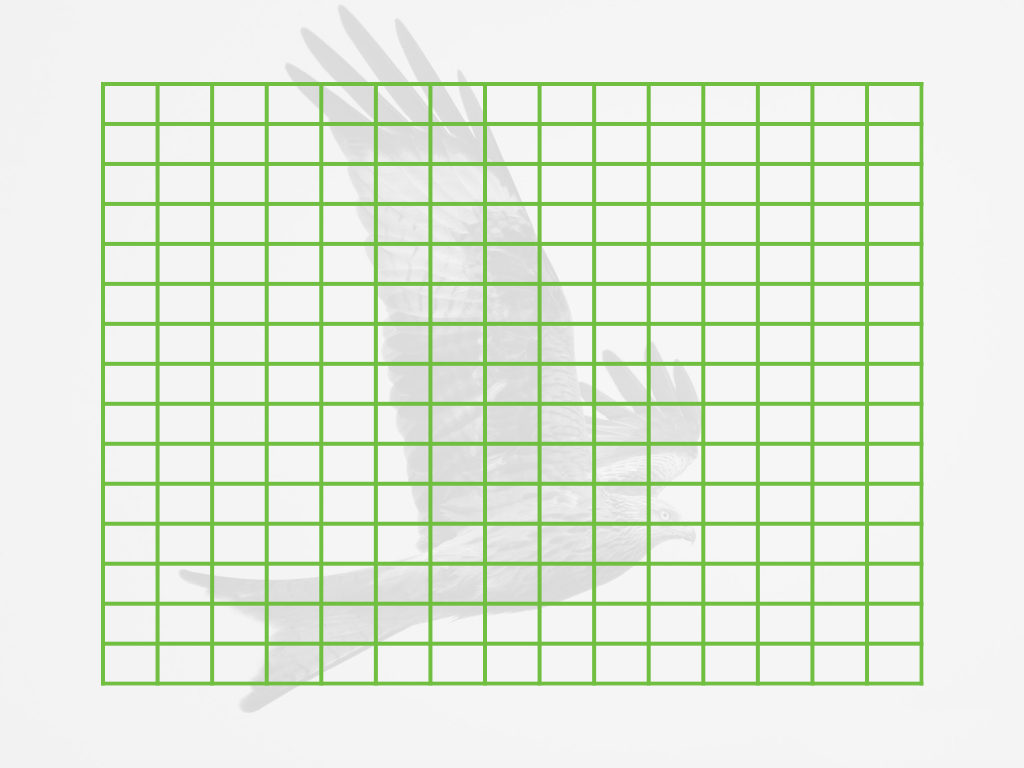 Though we've yet to try either of the updated autofocus systems for ourselves, our prediction is that the A9 will be the better performer thanks to its advanced phase detection AF system. Our experience with previous cameras from Panasonic has revealed that the DFD system tends to struggle more when moving subjects are involved, especially if there is a lack of contrast in the scene, but we are hoping the GH5 will bring some tangible improvements.
---
5. Shutter and continuous shooting speeds
Though the A9 and GH5 have an identical maximum mechanical shutter speed of 1/8000s, the top electronic shutter speed of the A9 is faster (1/16000 vs. 1/32000s).
The maximum continuous shooting speeds of the two cameras differ as well.
With the electronic shutter, the A9 can shoot up to 20fps (Hi), 10fps (Mid) and 5fps (Lo) with continuous AF. Switch over to the mechanical shutter and these speeds decrease to just 5fps (Hi and Mid) or 2.5fps (Lo).
The GH5, on the other hand, can manage up to 12fps in single AF or 9fps in continuous AF. These speeds apply regardless of whether you use the mechanical or electronic shutter.
Both Sony and Panasonic have stated that the effects of rolling shutter should be far less noticeable when shooting moving subjects or recording movies. Sony puts this down to its new anti-distortion shutter, while Panasonic credits the faster sensor readout combined with the image processor. Of course, only a real world test can determine whether this is actually the case.
---
6. Buffer capacity
Linked to the topic of continuous shooting speeds is the buffer capacity, and here the results depend on whether you are shooting in RAW or JPG format.
Despite the fact that its files are larger than those of the GH5, the A9 is actually capable of shooting more compressed RAW files in a continuous burst (241 vs. 100).
If you limit yourself to shooting Extra Fine JPGs, however, the GH5 will deliver more impressive results (600 vs. 362 files in a burst).
Keep in mind that these specifications are just a general guideline. The actual results you get will depend on many factors such as the memory card, lens, and shooting conditions.
---
7. Design and ergonomics
Despite housing a full-frame sensor, the A9 is actually a little smaller (126.9 x 95.6 x 63mm vs. 138.5 x 98.1 x 87.4mm) and lighter (673g vs 725g) than the GH5.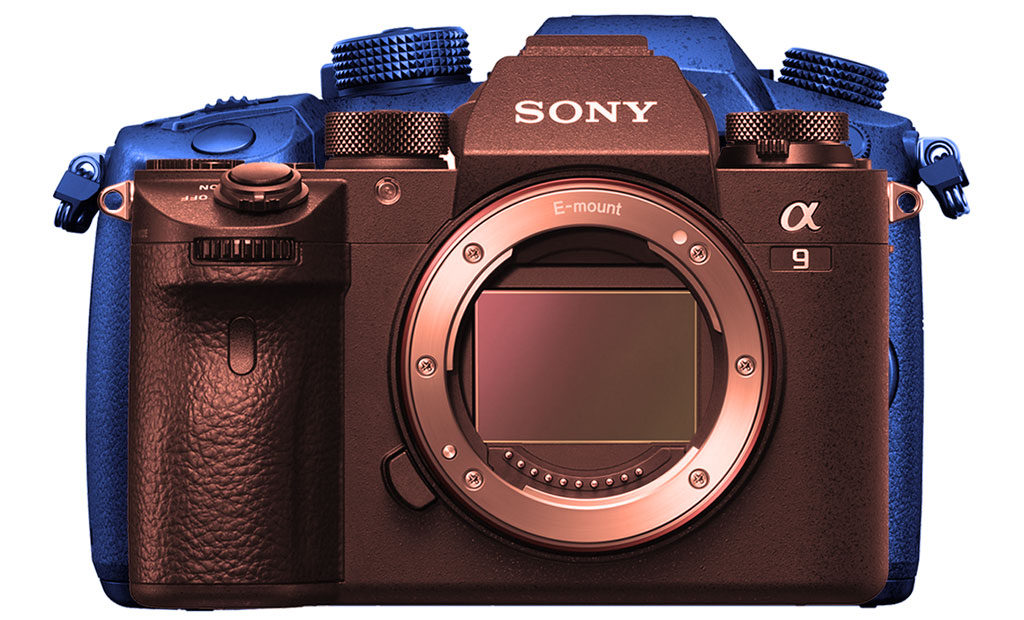 The A9 has inherited the box-like appearance of the second-generation A7 series whereas the GH5 has rounder, more ergonomic shape. Both have a comfortable sculptured grip out front and embody an SLR-like appearance.
The Panasonic camera is fully dust, splash and freeze proof, while the A9 is only dust and splash resistant. Both feature a rugged magnesium alloy construction.
Common to both models is an AF joystick on the rear to change the AF point and a number of customisable function buttons around the body. They also share a dual SD card slot with the difference that both slots are UHS-II compliant on the GH5 whereas only one is on the A9. The GH5 also lets you record 4K 4:2:2 10-bit video at 400mbps onto both cards simultaneously.
Only the A9 has a dedicated exposure compensation dial and a LAN terminal to securely transfer images to an FTP server. Both have an HDMI output, a flash sync port, a microphone input and a headphone input.
---
8. Viewfinder, rear screen and live view
Both the A9 and GH5 come with a centrally-located OLED viewfinder with 100% field coverage and almost identical resolution (3680K dots on the Panasonic vs. 3686K dots on the Sony). Where they differ is in their magnification (0.78x vs 0.76x), which is a little higher on the Sony camera.
On the A9, you can choose between EVF refresh rates of 50fps and 100fps (PAL mode) or 60fps and 120fps (NTSC) mode. Panasonic hasn't revealed the exact EVF refresh rate of the GH5.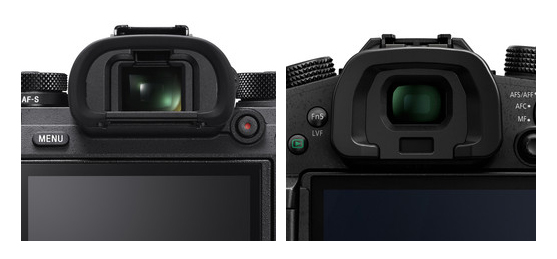 Whereas the A9 has a 3-inch LCD screen that tilts up 107 degrees and down 40 degrees, the GH5 sports a traditional multi-angle screen found on most video-oriented cameras. Being a 3.2-inch type, it is a little larger than the A9's screen and has more resolution (1.6 million vs 1.4 million dots).
Though both screens are touch sensitive, its only purpose on the Sony camera is to change AF point or zone. On the Panasonic camera, you can also scroll through the menu and take a picture. An interesting option on both cameras is the possibility to change the AF point on-screen while looking through the EVF.

Today many cameras offer a 'live view' of your scene when shooting a continuous burst, the A9 and GH5 included. What this means is that instead of displaying the last image taken, the LCD and EVF maintain a real-time view of the scene. Happily, this option is available at all burst speeds on both cameras but the A9 has one trick up its sleeve: with the electronic shutter, it provides an interrupted live view with no blackouts between frames.
---
9. Extra features
Something we love about Panasonic cameras is that they come with a wide variety of extra photography and video features. These include but aren't limited to time-lapse, multiple exposores, light painting (via the Light Composition mode), Stop Motion Animation etc.
By contrast, the only way to gain access to extra features on Sony E-mount cameras is to download apps from the Sony Play Memories store. Some are free, whereas others require a small fee to download.
Personally, we feel that at least some of the features in the Play Memories store should be included by default considering the amount of money users are already shelling out to pay for the camera body.
Note that both cameras come with WiFi and Bluetooth but only the A9 has NFC.
---
10. 5-axis in-body stabilisation
Although both the A9 and GH5 features 5-axis in-body stabilisation, the way in which it has been implemented is slightly different.
Specifically, the A9 uses 3 axes (vertical/horizontal/roll) on the sensor and the 2 axes (pitch/yaw) on the lens with optically stabilised E-mount lenses that transmit EXIF data. When a non-stabilised lens that communicates the focus distance is mounted, it continues to use 5 axes on the sensor. This becomes just 3 axes on the sensor when you use glass that lacks electronic contacts such as, for example, manual focus lenses.
The GH5, on the other hand, uses a system called Dual I.S. II that combines 2 axes of optically stabilised Panasonic Lumix lenses with 5 axes on the body. Without optically stabilised lenses, the camera continues to use 5 axes on the sensor.
According to Panasonic and Sony, both cameras offer 5 steps of compensation for stills and movies. On the GH5, however, this performance is maintained up to 280mm with select Power O.I.S. lenses.
In our personal experience with Sony and Panasonic stabilisation, we've generally found the Panasonic version more effective but as always, we will reserve judgement until we've tried the two cameras side-by-side.
---
Conclusion
Considering that the GH5 is first and foremost a video camera, it is only natural that it outperforms the still-oriented A9 in most ways, including the codecs, bitrates, picture profiles, frame rates and extra features. Admittedly it lacks the A9's promising low-light capabilities for both stills and video but so do most other cameras on the market barring the Nikon D5 and Sony A7s series.
Where the A9 truly excels is in its autofocus performance and overall speed, which makes sense since it is being marketed as a sports still camera rather than a video camera. The fact that it can fire off up to 241 RAW full-frame files at a blazing 20fps with the electronic shutter with live view and no blackouts is particularly impressive, and could prove a boon for action photography so long as distortion due to rolling shutter is as contained as Sony has promised.
However, all this speed literally comes at a price. At $4500 US, not only is it Sony's most expensive full-frame E-mount camera to date, but it is also $2500 more expensive than the GH5 body.
Check price of the Sony A9 on
Amazon | Amazon UK | B&H Photo | eBay
Check price of the Panasonic Lumix GH5 on
---
---
Sony A9 comparison previews: