Never has there been so much choice in the filmmaking world as there is today when it comes to compact systems capable of producing astounding video quality. The two leaders driving these technological advancements are Sony and Panasonic, which doesn't come as a surprise since they have years of experience in the professional video equipment sector. Their respective mirrorless systems are extremely popular amongst amateur filmmakers, and have even been used for certain scenes in high-end productions.
In this comparison preview, we will be looking at how the 1.5-year-old Sony A7s II and the recently announced Panasonic Lumix GH5 compare, since these are the two models that are most likely to interest filmmakers. Both cameras produce beautiful image quality, but while the a7S II is renowned for its low-light capabilities, the GH5 packs loads of still and video features which, until now, were unseen on a mirrorless body.
---
Ethics statement: The information supplied in this article is based on the official specifications found on the Panasonic / Sony websites and our personal experience with Panasonic and Sony cameras. If we get the chance to test the two cameras side-by-side, we will publish a full comparison. We were not asked to write anything about these cameras, nor were we provided any compensation of any kind. Within the article, there are affiliate links. If you decide to buy something after clicking the link, we will receive a small commission. To know more about our ethics, you can visit our full disclosure page. Thank you!
---
1. Sensor size and resolution
It would be impossible to begin this comparison without mentioning the obvious difference in sensor size and resolution.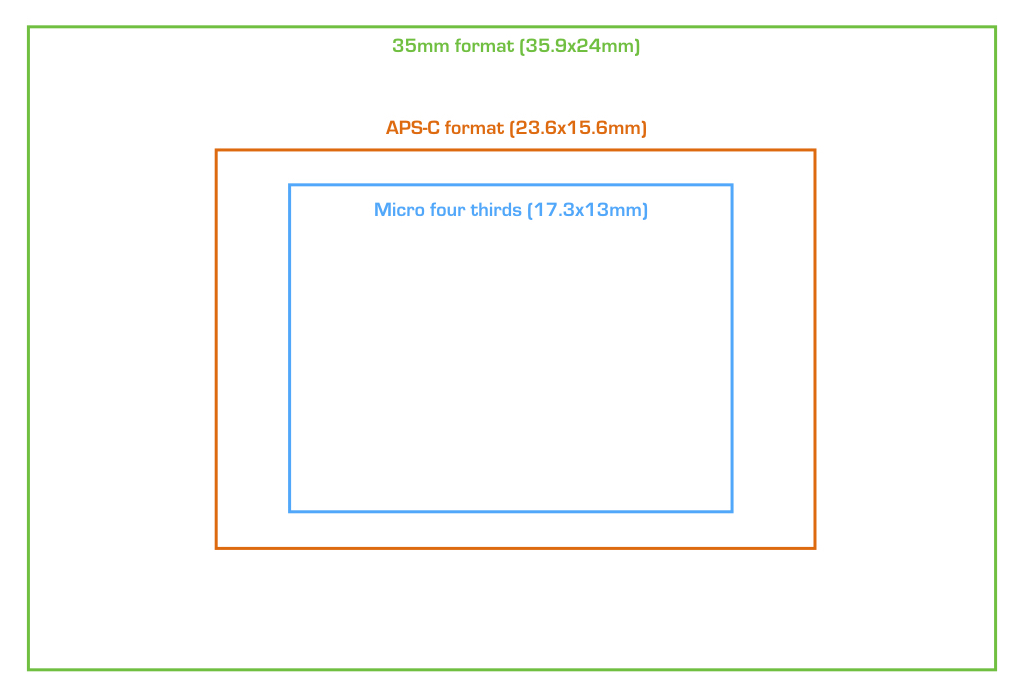 The A7s II sports a full-frame 12.2MP Exmor CMOS sensor. The larger sensor allows for more dynamic range, and the fact that there are fewer pixels spread across a larger surface area means that each photosite is larger, enabling minimal noise and impressive sensitivity up to 102,400 ISO (expandable to 409,600 ISO).
The GH5 houses a newly developed 20.3MP Four Thirds sensor. It lacks a low-pass filter and incorporates Multipixel Luminance Generation and Intelligent Detail Processing, which together allow for extra sharpness and detail. To combat noise in low-light, it uses 3-dimension colour control and precise noise reduction techniques at sensitivities up to 25600 ISO. In this case, the higher resolution can put the Panasonic at a slight advantage for still photography in certain situations.
---
2. Low-light performance
Linked to the topic of sensor size is low-light performance, and in the case of the A7s II, it deserves a section all its own. Distinguished for its impressive performance at high ISOs, the Sony A7s II can deliver usable results for stills and video up to 51200 ISO, with 102400 ISO being the very limit for extreme situations. For this reason, it has frequently been called the "low-light monster" of the camera world.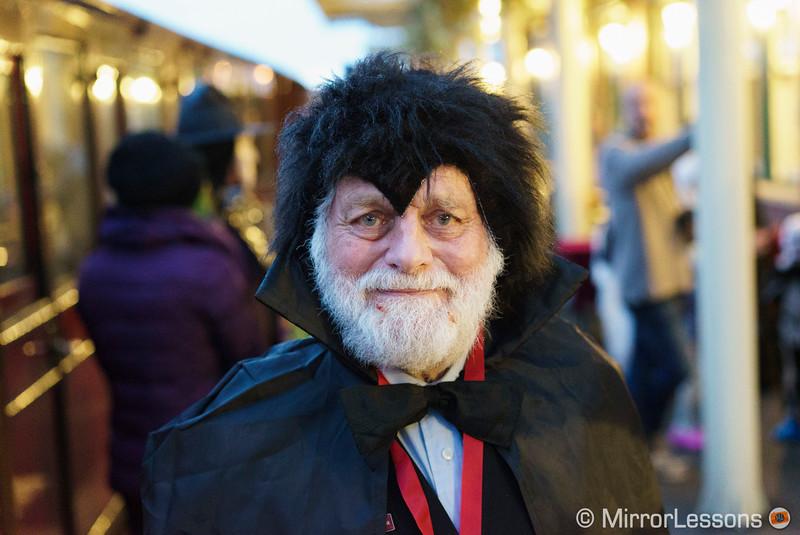 According to Lumix Ambassador Nick Driftwood in his conversation with Newsshooter, the GH5's low-light performance is "a definite improvement in performance over the GH4", appearing useable up to 6400 ISO. However, we cannot expect it to match the performance of the Sony, not only because full-frame sensors almost always outperform crop sensors in poor light conditions but also because the A7s II model was specifically designed for low-light work. Below you can watch a quick video Nick sent to Newsshooter that shows the low-light capabilities of the new GH5.
Panasonic Lumix GH5 – Can it See in the Dark? from Dan Chung on Vimeo.
---
3. Video capabilities
The Sony A7s II might have better dynamic range and low-light performance, but when it comes to the rest of the specifications, the GH5 looks more impressive.
The Sony camera has 4K capabilities (UHD – 3840 x 2160) up to 30fps and 1080p video up to 120fps. Internally it uses the XAVC S codec with a maximum bitrate of 100mbps in 4K and 50mbps in Full HD. All the internal recording is done in 4:2:0 8-bit. If you want more colour information, you need to use the HDMI output that gives you a 4:2:2 8-bit signal.
The GH5 is the first interchangeable-lens camera to feature 4:2:2 10-bit internal recording, which means it captures double the colour information (4:2:2) and 64 times the colour depth (10-bit). Thanks to two separate firmware updates that will be available in mid-2017, it will be able to record this way with the IPB or All-Intra compression algorithm in Full HD at any frame rate and 4K up 30fps. The camera will also maintain a 4:2:0 8-bit option that will raise 4K recording up to 50/60fps. The bitrate is also superior with 150, 200 and 400mbps with IPB/All-Intra compression options (some available with the future firmware as well). Concerning 1080p and slow motion capabilities, the maximum frame rate is 180fps. The same firmware update will bring anamorphic 6K at 24fps to the Panasonic camera, letting you take full advantage of the 4:3 surface of the sensor.
Both cameras feature a Log profile setting but the A7s II has two of them (S-Log2 and S-Log3) that are built-in by default to the camera. The GH5 will require a $100 paid upgrade to get the V-Log profile.
The A7s II has seven customisable Picture Profiles with settings inherited from its Cine-Alta professional camcorders. The GH5 will feature the Cine-Like D, Cine-Like V, Like 709 and Hybrid Log Gamma (HDR) profiles. Both cameras have a real-time LUT option to preview real contrast and colours rather than the flat look of the Log profile but only the GH5 has a waveform and vector scope built-in.
Concerning the connection options, the A7s II has a microphone input and headphone output as well as a Micro HDMI port. The GH5 has a full-sized HDMI port and audio in/out too.
Last but not least, the GH5 can do unlimited recording in 4K and 1080p while the A7s has a 30 minute limit per clip.
---
4. Autofocus system
The GH5 and A7s II both use a contrast detection autofocus system with minimum sensitivity of -4Ev.
The GH5 is the first Lumix camera to feature the second generation Depth from Defocus contrast detection system with 225 focus points, a new motion detection algorithm and a 480fps drive speed. The DfD technology identifies the subject in all frames and analyses it with more resolution. According to Panasonic, the improvement is relevant for video recording too. The camera will include additional settings to control AF sensitivity, AF area switching sensitivity and Moving object prediction.
The A7s has a contrast detection AF system with 169 points (the nine central AF points are divided into 16 segments). In our experience, it isn't particularly fast for either stills or video and the performance deteriorates in poor light conditions.
Being a more recent release, the GH5 could have an advantage over the Sony camera but we need to perform a real-world test to confirm this.
---
5. Continuous burst speed and shutter speed
A significant difference between the two cameras regards their respective continuous shooting speeds. The A7s II is capable of a maximum of 5fps with speed priority and 2.5fps with focus priority, while the GH5 can manage 9fps in C-AF or 12fps in S-AF. With the 4K or 6K Photo modes, the GH5 can record a 4K video at 60fps or a 6K video at 30fps and allow you to save any frame as a 8MP or 18MP JPG respectively.
The electronic shutter of the GH5 allows for a maximum 1/16,000 shutter speed, which is faster than the A7s II's maximum speed of 1/8000s. Both cameras have a maximum mechanical shutter speed of 1/8000s.
---
6. Extra features
An unfortunate characteristic of Sony cameras is that you have to download a mix of free and paid apps from the Sony Play Memories store to have access to extra features which tend to be included by default on camera models from other brands.
Some examples of features found on the GH5 that you must pay for and download for the A7s II are:
Time-Lapse
Multiple Exposure
Light Painting (a 4K/6K feature known as Light Composition on the GH5)
Stop Motion Animation
However, to Sony's credit, there is a wider selection of features (around 33 at the time of writing) and the apps are being updated all the time.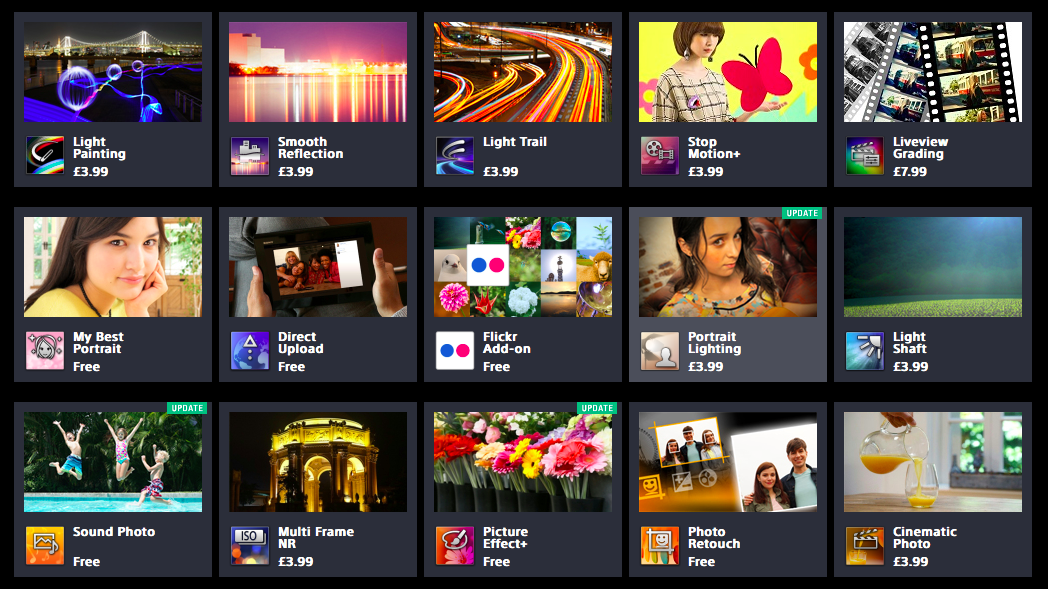 ---
7. Ergonomics and design
Although both cameras feature an SLR-esque design with a centrally-placed electronic viewfinder, there are a number of physical differences that favour the GH5.
First of all, the GH5 features a fully weatherproof design that is dust, splash and freeze proof down to -10°C, while the A7s II is only dust and splash resistant.
Second, whereas the A7s II has a standard 3.0-inch tilting screen without touch capabilities, the GH5 comes with a multi-angle 3.2-inch touchscreen that flips out to one side.
Third, like most of the latest mirrorless flagships, the GH5 sports two SD-card slots with UHS-II compatibility. There are a number of things you can do with the dual memory card slot, the most impressive being the ability to record 4K 4:2:2 10-bit video at 400mbps on both cards at the same time. The A7s, by contrast, only has one UHS-I compliant slot.
Although the A7s II's OLED electronic viewfinder has a higher magnification (0.78x vs. 0.76x), the GH5's offers more resolution (3,680k dots vs. 2,359K dots).
Finally, the GH5 comes with more controls, such as 20 function buttons (including the on-screen virtual buttons) and an AF joystick, though only the A7s II has a dedicated exposure compensation dial.
The biggest advantage the A7s II has over the GH5 in terms of design is its size (126.9 x 95.7 x 60.3mm vs. 138.5 x 98.1 x 87.4mm) and weight (627g vs 725g).
---
8. Menu system
Anyone who has owned a Sony mirrorless camera will agree that the menu system isn't the easiest to navigate. Even after months or years of ownership, there will always be a setting or two whose location will manage to elude you due to its cluttered nature.
Panasonic menus tend to be much more straightforward, with bright colours and clearly defined categories for the various features. The GH5 features an upgraded version with more entries per page and a more elegant/minimalistic design.
---
9. 5-axis in-body stabilisation
The second generation of A7 cameras, comprising the A7 II, A7r II and A7s II, was the first in the Sony E-mount range to integrate 5-axis sensor shift technology. When combined with optically stabilised (OSS) lenses, the A7s II uses 3 axes on the sensor and 2 axes (Pitch/Yaw) of the lens' optical stabilisation. When a non-stabilised lenses that communicates the focus distance is mounted, it uses 5-axes on the sensor. Finally, with lenses that lack electronic contacts altogether, such as manual focus lenses, the camera uses just 3 axes instead of 5.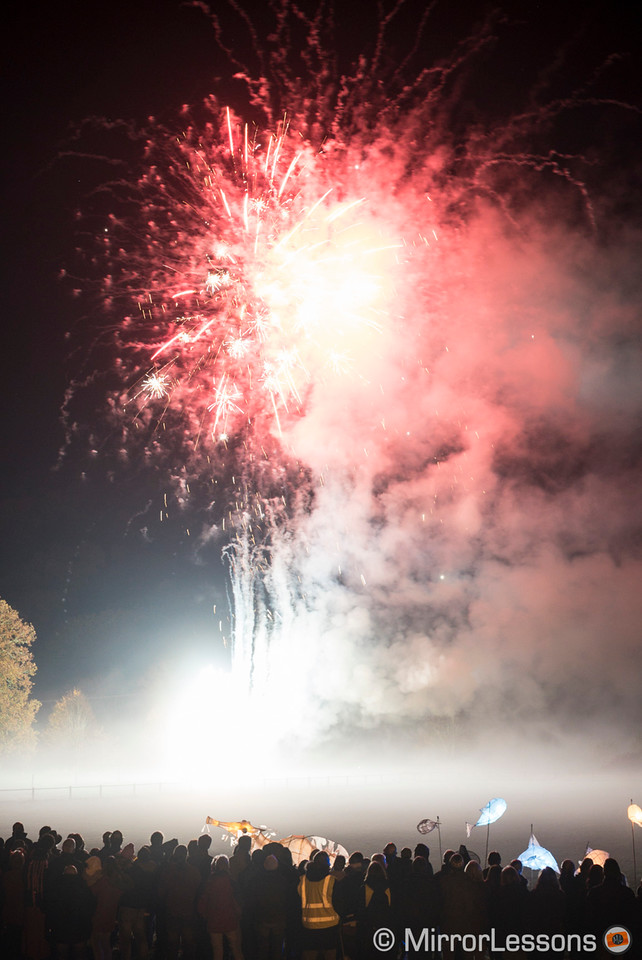 The GH5 too combines sensor and optical stabilisation using a system called Dual I.S. 2 and in our experience with other Dual I.S. 2 compatible cameras, it is more effective than the stabilisation of the Sony camera. According to the official statement made by Panasonic, the GH5 offers 5 stops of compensation and these 5 stops are maintained up to 280mm with select Mega O.I.S. lenses. Without I.S. lenses, the camera continues to use 5 axes on the sensor.
---
10. Battery life
The final difference worth mentioning is the battery life.
In our experience, Sony batteries, which haven't grown any larger or more powerful since the original A7 was released in 2013, don't last very long, especially if you shoot a lot of 4K video on the A7s II. For this reason, we usually pack around 2-3 batteries for a full day of shooting.
The GH5 uses the same battery as its predecessor, the GH4, and it is one of the longest lasting batteries we've ever used on a mirrorless camera. While one battery might not be enough for an entire day of shooting 4K, it definitely lasts longer than the Sony battery. Admittedly it remains to be seen whether the more power-hungry GH5 will drain it more rapidly.
---
Conclusion
Considering the gap in age between the GH5 and A7s II, it should come as no surprise that the Panasonic camera outperforms its competitor in most ways, from its advanced video specifications and design to its autofocus performance and burst capabilities.
The only exception is the A7s II's extraordinary low-light capabilities afforded by its 12MP full-frame sensor. Not only does it surpass the GH5, but also most of the competition (apart from the Nikon D5 and the previous A7s).
If most of your photography or videography takes place in very poor light conditions, the A7s II is the obvious choice. Otherwise it is hard to find a more advanced hybrid camera for stills and video than the GH5, and the cherry on top is that, despite being a brand new model, it costs around $1000 less than the A7s II.
Check price of Panasonic Lumix GH5 on
Amazon | Amazon UK | B&H Photo | eBay
Check price of Sony A7s II on