A casual glance at the Fujifilm X-T2 and the Sony A7 II could lead you to believe that there isn't much that sets these two high-end mirrorless cameras apart. In addition to having a weather-resistant SLR-like body and a large centrally-placed electronic viewfinder, both models incorporate a 24MP sensor with a 14-bit uncompressed RAW option and a hybrid autofocus system with contrast and phase detection points.
However, if we dig a little deeper, we soon discover that they target fairly different markets, as evidenced by the X-T2's advanced autofocus and video capabilities and the A7 II's large sensor and in-body stabilisation.
Interested in finding out more about how these two models compare?  Then let's get started!
---
Ethics statement: The information supplied in this article is based on official specifications, press releases and our personal experience with Sony and Fujifilm cameras. If we get the chance to test the two cameras side-by-side, we will publish a full comparison with high resolution image samples. We were not asked to write anything about these cameras, nor were we provided any compensation of any kind. Within the article, there are affiliate links. If you decided to buy something after clicking the link, we will receive a small commission. To know more about our ethics, you can visit our full disclosure page. Thank you!
---
1. APS-C vs. Full-Frame Sensor
As soon as you remove the lens mount cap, the difference in sensor size immediately becomes obvious. Whereas the A7 II has been given a full-frame sensor just like every other camera in the A7 series, the X-T2 has the most recent version of the X-Trans APS-C sensor (III) which is the same as that used for the X-Pro2.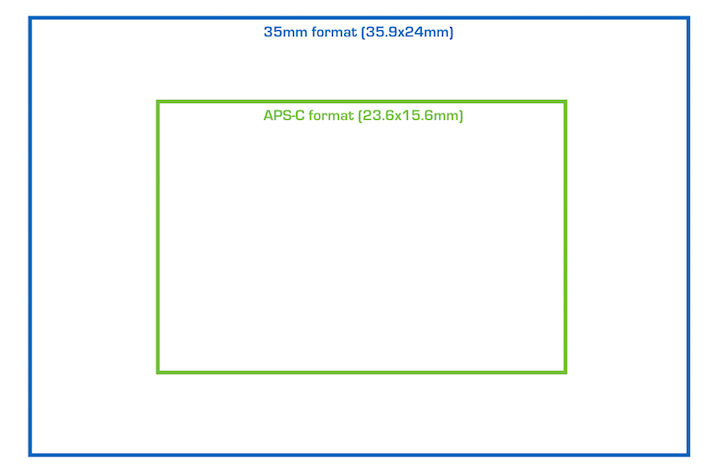 In the real world, the results aren't so different since they both have a resolution of 24 megapixels but you may notice that you can achieve more shallow depth of field and push the dynamic range a little more with the A7 II.
---
2. 4K vs. Full HD Video Capabilities
It may be a surprise to learn that Fujifilm, a company that until recently showed very little interest in video, has implemented 4K capabilities in the Fujifilm X-T2.
Specifically, it offers 4K/UHD (3840 x 2160) video at 30p/25p/24p at 100Mbps with a 1.17x crop, as well as Full HD (1,920 x 1,080) video at 60p/50p/24p at 100Mbps with a 1.0x crop. To alleviate possible overheating issues, the recording time has been capped at 10 minutes of footage in 4K and 15 minutes in Full HD. (Note that if you use the optional vertical battery grip, you can gain access to an extended recording time of 30 minutes.).
Video can be output via HDMI (8-bit 4:2:2) during recording, allowing you to simultaneously check footage on the camera's LCD or EVF and an external monitor. The data can also be recorded to an external recorder, as the port provides a clean output.
What's more, there is also a new F-Log Gamma profile which lets you record a wider dynamic range than normal. For now, it isn't internal and can only be accessed via HDMI output. All the various Film Simulation Modes (discussed further on) can be used for video as well.
The A7 II is one of the last cameras in the A7 series not to have 4K capabilities. Video recording on this camera supports high bitrate XAVC-S in Full HD (1920 x 1080) at 50Mbps, as well as AVCHD (1920 x 1080) at 60p/50p/24p. The quality is not up to the same standard as the A7r II or A7s II and the 1080p footage suffers more from aliasing or moiré.
It also comes with S-Log2 profiles and gammas that create a 1300% wider dynamic range and supports clean HDMI output (8-bit 4:2:2).
---
3. Optical vs. Sensor Stabilisation
In-body image stabilisation (IBIS) has become a desirable feature to have on a camera because it allows you to use non-stabilised lenses – included manual focus glass – at so-called "unsafe" shutter speeds. With effective IBIS, you can shoot hand-held in poor light down to 1 second (if you are very steady and with multiple attempts), reducing or even eliminating the need for a tripod.
The A7 II was the first A7 camera to feature IBIS. Working on 5 axes, it delivers 4.5 steps of compensation for both still images and movies with E-mount lenses that transmit EXIF data.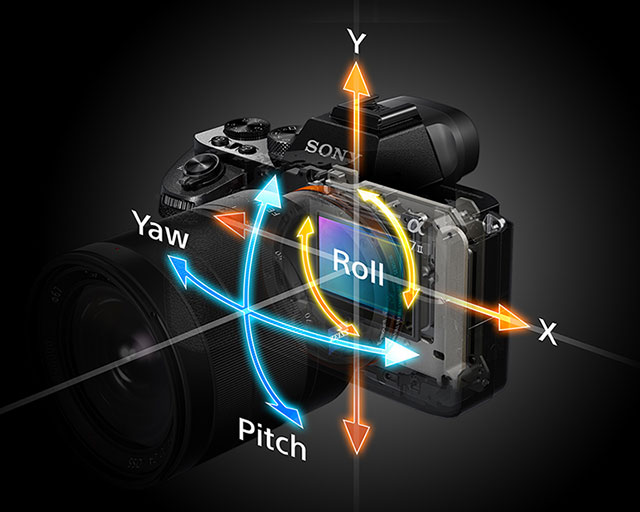 In our experience, it works better for stills than for video, and it is possible to take shots at shutter speeds as slow as 1 second with a wide-angle lens. Note that if you attach a Sony lens with optical stabilisation, the camera will use 3 axes on the sensor and 2 axes on the lens, and with adapted manual focus lenses, the camera will only use 3 axes.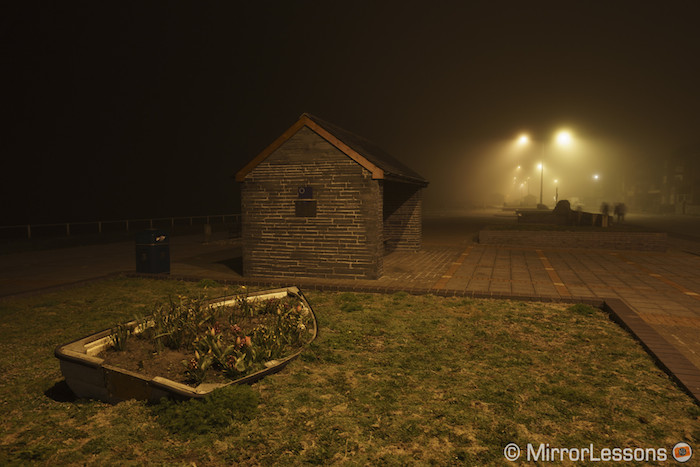 The X-T2 lacks in-body stabilisation, so you will have to rely on the optical stabilisation of the lenses. With lenses that lack optical stabilisation, it is best to use safe shutter speeds while bearing in mind the focal length being used. (The rule of thumb is a good reference.)
---
4. 2 vs. 3 Direction Tilting LCD Screen
While the A7 II has a standard 3-inch tilting LCD screen that flips up 90 degrees and down 45 degrees, the X-T2 has the added benefit of a "3 directional" tilting screen that not only tilts up and down but also flips out to the side. This makes it useful for portrait orientation shots at awkward angles.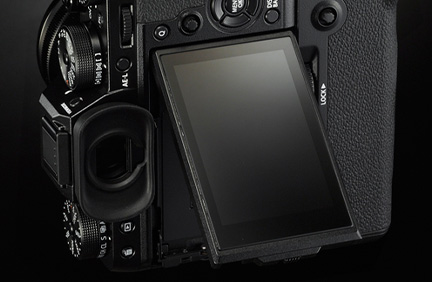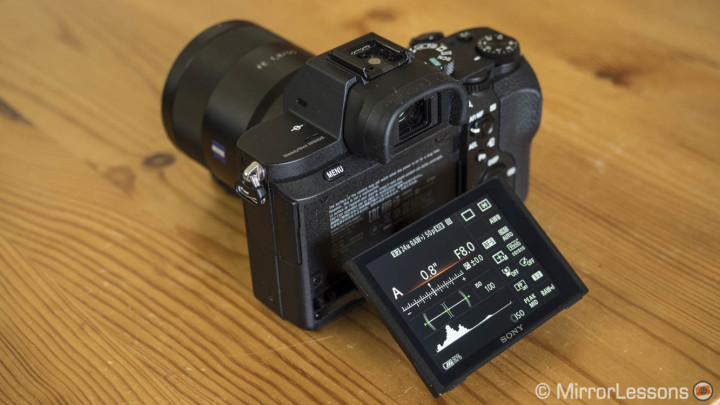 However, the A7 II's screen has slightly more resolution: 1.23 million dots versus the 1.04 million dots of the X-T2. Sadly neither screen is touch sensitive.
---
5. External Dials, Buttons and Toggles
Although both the A7 II and X-T2 come with their fair share of external dials, including an exposure compensation dial on the top plate and two control dials to change the shutter speed and aperture values, only the X-T2 has a dedicated shutter speed and ISO dial. As such, analog photographers will initially feel more at home with the X-T2 than the A7 II.
The X-T2 also has a few more customisable function buttons than the A7 II – six versus four to be precise with one located on the front – and the added bonus of a focus lever, otherwise known as the AF toggle. It works in the same way as a joystick, allowing you to rapidly change the AF point by moving it around with your thumb.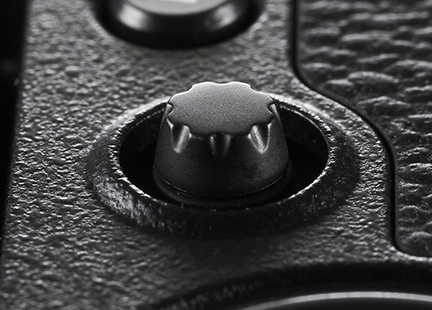 Conversely, changing the AF point on the A7 II is a two-step process. You must first press the central button on the D-Pad to activate the focus point, then use the four arrows to change it.
---
6. Continuous Shooting Speed and Shutter
The X-T2 on its own has a maximum continuous shooting speed of 8 fps with the mechanical shutter or 14 fps with the silent electronic shutter. The maximum speed of the mechanical shutter can be raised to 11 fps by attaching the vertical battery grip.
The A7 II is limited to 5 fps in high continuous shooting mode with the mechanical shutter. It is also one of the last of its generation to lack a silent electronic shutter – all subsequent Sony E-mount cameras have been given one.
---
7. Autofocus
At first glance, it may appear that the autofocus algorithm of the A7 II and X-T2 is quite similar given that they both have a hybrid autofocus system with phase and contrast detection points. There are, however, a few areas in which the Fujifilm camera excels.
First, the X-T2 has more autofocus points, with a total of 325 across the sensor and 91 phase detection points. In contrast, the A7 II has 117 phase detection points and 25 contrast detection points.
Second, the X-T2 comes with three parameters to control the continuous autofocus. Tracking Sensitivity allows you to specify whether the camera should switch its focus to a different subject or retain its focus to wait for the subject to reappear, Speed Tracking Sensitivity defines the camera's tracking characteristics based on changes to the subject's speed, and Zone Area Switching allows you to specify which part of the selected focusing zone should be given focusing priority in Zone AF mode.
You can also choose one of five AF presets from AF-C Custom Settings on the X-T2. These are: Basic, Ignoring obstacles, Accelerating/decelerating subjects, Subjects that suddenly enter the frame, and Erratically moving subjects.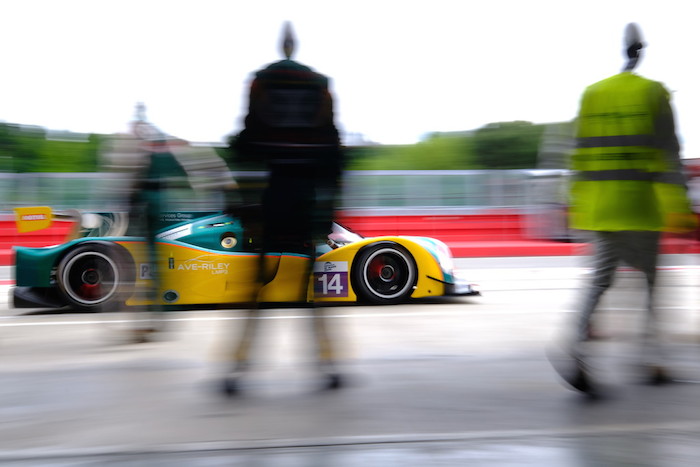 The A7 II doesn't allow for nearly as much customisation, making it less of an "action camera" than the X-T2, but you can still achieve good results. Plus, thanks to firmware 2.0, you can use phase detection with A-mount and EF-mount lenses via a compatible adapter.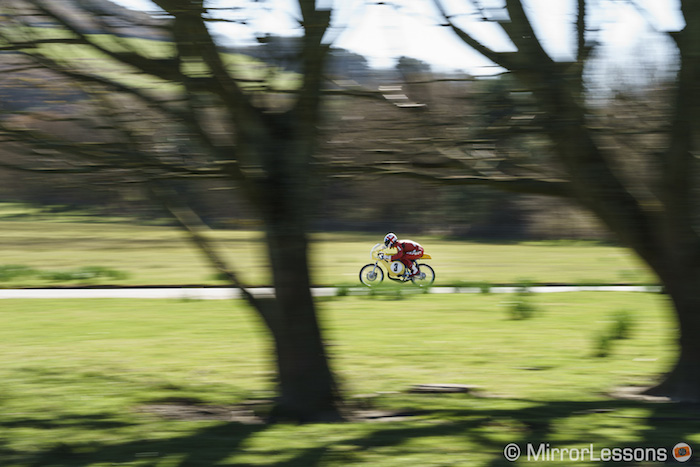 Both cameras come with tracking options, face and eye detection, and their own individual array of focus modes including Wide, Zone, and Single Point (known as Flexible Spot on the Sony camera).
---
8. Colour Profiles
One feature that draws many photographers to Fujifilm is the colour profiles, otherwise known as Film Simulation Modes. These modes are unique in that they are inspired by the look captured by different photographic films such as Provia (standard) for natural colour reproduction or Astia (soft) for soft graduation. On the X-T2, you have access to a total of 15 modes including ACROS, the latest black and white profile.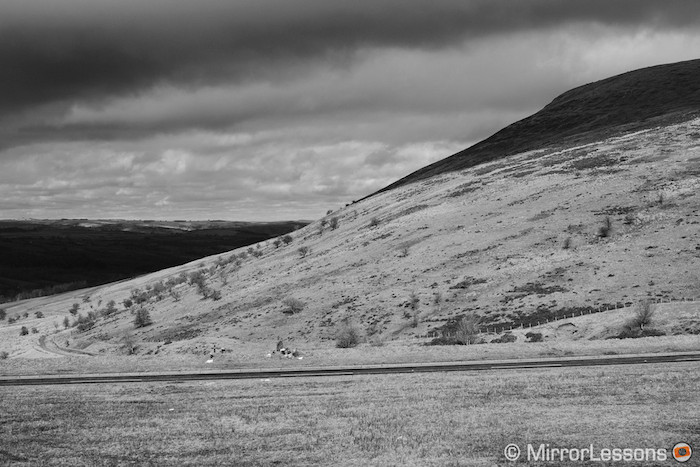 The A7 II has its own set of colour profiles called Creative Styles. Although they work well, they are more generic and "digital" in appearance. To get the best results from Sony cameras, it is advisable to tweak the colours of the RAW files in post-production.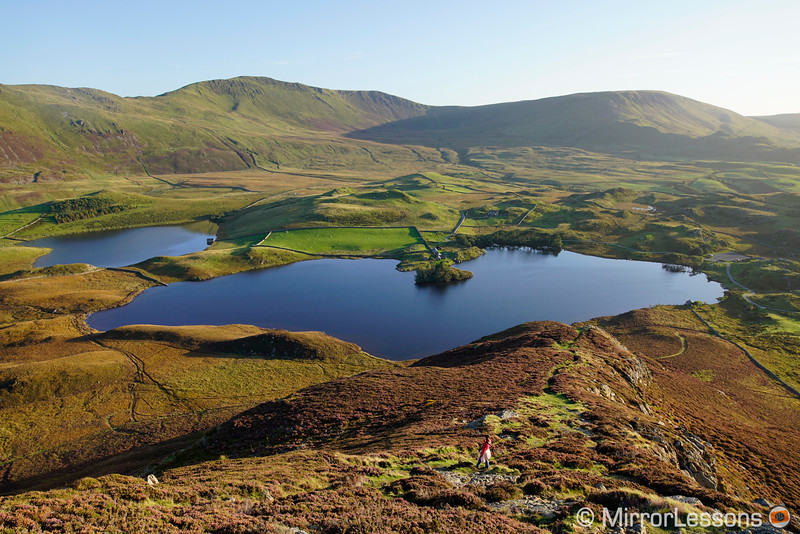 ---
9. Dual vs. Single SD Card Slots
A feature many professionals desire from their camera is a Dual SD card slot, and there are a couple of reasons for this. First, you can record the same set of images to two cards so that if one card fails, you always have a back-up. Second, you don't have to waste time switching to a new card when the first one is full.
Following on from the Leica SL and the Fujifilm X-Pro2, the X-T2 is one of the first mirrorless cameras to have a Dual SD card slot. Both slots are compatible with UHS-II standards for fast write speeds. You can use the slots for sequential recording, back-up, sorting to record RAW files to one slot and JPGs to the other, or assign one of the slots for video storage.
The A7 II only has one SD card slot, which isn't unusual for a mirrorless camera. Being an older model, it is unable to exploit the full potential of UHS-II cards.
---
10. Vertical Battery Grip
As we've seen multiple times throughout this article, the X-T2's vertical battery grip (VPB-XT2) brings so many significant advantages that it could be seen as an essential purchase if you want to exploit the camera's full potential.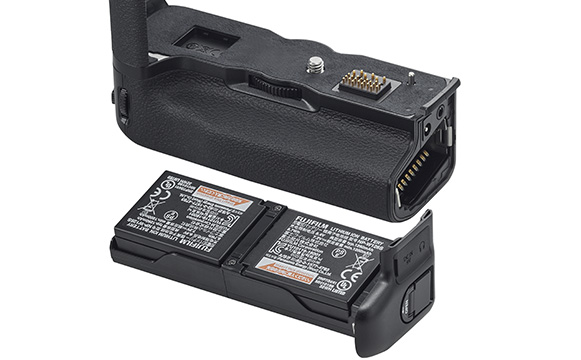 To summarise all the main improvements:
it fits two batteries to boost the maximum number of shots per charge to approximately 1000 and can be used as a battery charger
it features a shutter release button, Q button, focus lever, command dials, AE-L button and more
it improves the AF speed to 0.06 sec, the EVF blackout time to 114msec, the High Continuous Burst Speed to 11 fps, the Shutter Time Lag to 0.045 sec, and the Shooting Interval to 0.17 sec.
it extends the recording time to 30 minutes in 4K
A vertical battery grip called the VG-C2EM the also exists for the A7 II. It too houses two extra batteries, extends the shooting time, and comes with a shutter release button, auto exposure lock, and front/back control dials but doesn't improve the overall performance of the camera. There is also a third-party grip from MEIKE that is less expensive.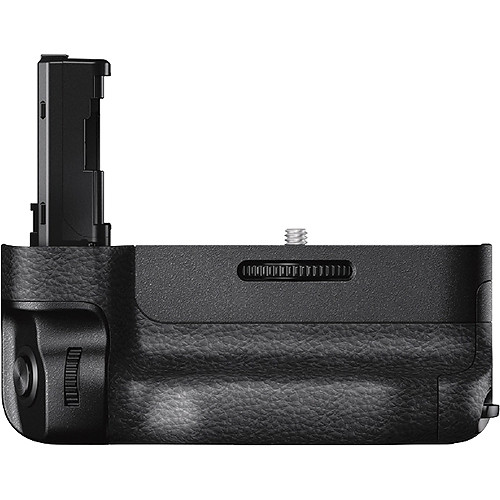 ---
Conclusion
After listing so many differences, it makes sense to end off with a characteristic that these two cameras have in common: the price.
For the body alone, the Sony A7 II costs in the region of $1700, though you can find it for less second-hand. The Fujifilm X-T2, which is due to arrive in stores in September 2016, has been priced just $100 below the A7 II at around $1600 for the body. However, if you throw the vertical battery grip into the mix, you'll end up shelling out an extra $329.
Budget aside, your choice should ultimately be guided by what you plan to shoot.
The X-T2 is well-suited to all photography genres but has been primarily designed to challenge DSLRs for sports and action photography thanks to its advanced autofocus system, fast burst speed, dual SD card slots, and focus lever. Similarly, the 4K capabilities and F-Log profile make it a very interesting alternative for video work. If either of these genres appeals to you, you should have no hesitation about embarking on the Fujifilm route.
As for the A7 II, the real draw is the flexibility afforded by its full-frame sensor and 5-axis in-body stabilisation. It is the perfect companion for genres that don't involve a lot of fast action but require the ultimate image quality, including landscapes, cityscapes, architecture and low-light photography.
Finally, don't forget that the camera is just a box with a sensor without the lenses designed for it. Both brands now offer a rich selection of quality primes and zooms, but between the two, the lenses from Sony tend to be more expensive.
Which camera would you choose and why? Let us know in the comment section below!
Check the price of the Fujifilm X-T2 on 
Amazon | Amazon UK | B&H Photo | eBay
Check price of the Sony A7 II on 
Amazon | Amazon UK | B&H Photo | eBay
---
---