Whilst attending a Fujifilm event a few months ago, I recall having a long conversation with one of the managers about the Fujifilm X70 who asserted at the time that a direct successor wasn't in the cards for the time being. I admit I was somewhat disappointed as I really enjoyed the camera's 28mm equivalent field of view while testing it a couple of years ago.
Fast forward to today's announcement of the Fujifilm XF10 and it's true that what we have isn't so much a successor to the X70 as a more minimalistic and affordable version with a few small updates to bring it up to modern standards. Curious to find out more about the differences between these two premium X-Series compacts? Then keep on reading!
Specifications they share:
compact and pocketable dimensions
18.5mm fixed pancake lens (28mm equivalent) with f/2.8-16 aperture range and minimum focus distance of 10cm
control ring around the lens
built-in flash
NP-95 battery with USB charging
---
Ethics statement: The information supplied in this article is based on official specifications and our personal experience with the X70. We were not asked to write anything about these cameras, nor were we provided with any sort of compensation. Within the article, there are affiliate links. If you decided to buy something after clicking the link, we will receive a small commission. To know more about our ethics, you can visit our full disclosure page. Thank you!
---
1. Bayer vs. X-Trans APS-C Sensor
One of the biggest differences between the XF10 and X70 is the filter array and megapixel count of the APS-C sensor.
The former uses a standard Bayer type sensor with 24.2MP of resolution whereas the latter uses Fujifilm's proprietary X-Trans II 16.3MP sensor.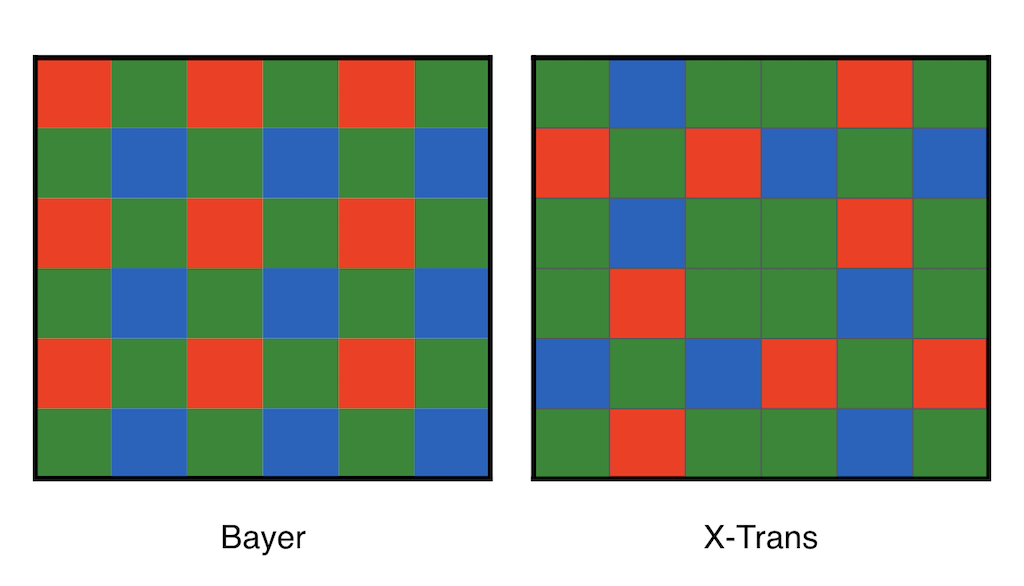 Unless you are into extreme pixel peeping, you probably won't notice much of a difference between the output of these two sensors. Both are capable of producing excellent results, though you may find that certain software applications such as Adobe Lightroom are less capable of rendering fine details from the X-Trans RAW files. The extra resolution of the Bayer sensor is also handy if you tend to crop your images in post production.
---
2. Design
The XF10 and X70 are actually very similar in size. They are the same length (112.5mm) and height (64.4mm) but the latter is just a little deeper (44.4mm vs 41mm) and heavier (340g vs 278.9g).

Whereas the XF10 comes in black and champagne, the X70 is available in black or a combination of black and silver.

Another difference is that the XF10 seems to have fewer physical controls than the X70. For example, the focus switch on the front of the X70 has disappeared, some of the buttons have been shuffled around, and the four-way pad has been replaced by an AF joystick.

Turning to the top plate, we can see that a mode dial and twin control dials have supplanted the dedicated shutter speed and exposure compensation dials of the X70. There isn't any sign of a dedicated video button either.

Fujifilm has also removed the hot shoe from the XF10, so you cannot connect accessories such as an external flash or optical viewfinder as you can with the X70.
Both cameras come with USB 2.0 and micro USB terminals but only the XF10 has a 2.5mm mic/remote release jack. They both use the same NP-95 battery and can manage approximately 330 frames on one charge.
---
3. ISO Range
A smaller difference is the native ISO range of the two cameras.
The X70 has a native range of ISO 200 to 6400 (RAW + JPG) with extended values of 100, 12800 and 25600 that are only available as JPGs. The XF10 extends the native range to 12800 and the extended range to 51200, giving you a little more flexibility in low light situations.
---
4. Shutter Speed and Continuous Shooting
With the mechanical leaf shutter, both cameras can shoot at a maximum of 1/4000s and a minimum of 30 seconds. However once you switch over to the electronic shutter, you'll find that the XF10 actually has a slower maximum shutter speed than the X70 (1/16000 vs 1/32000).
The XF10 also has a slightly slower maximum continuous burst speed than the X70 (6fps vs 8fps). At 3fps, it appears that the X70 has a much better buffer than the XF10 as it can shoot up to the capacity of the card in JPG mode. (The XF10 slows down after just 13 frames according to the official specifications.)
---
5. Lens accessories
Unlike the XF10, the X70 features a front ring on the lens that can be removed to reveal a thread to which you can attach a compatible lens hood or filter with the help of a ring adaptor, or mount the WCL-X70 wide angle conversion lens that extends the field of view to 21mm equivalent.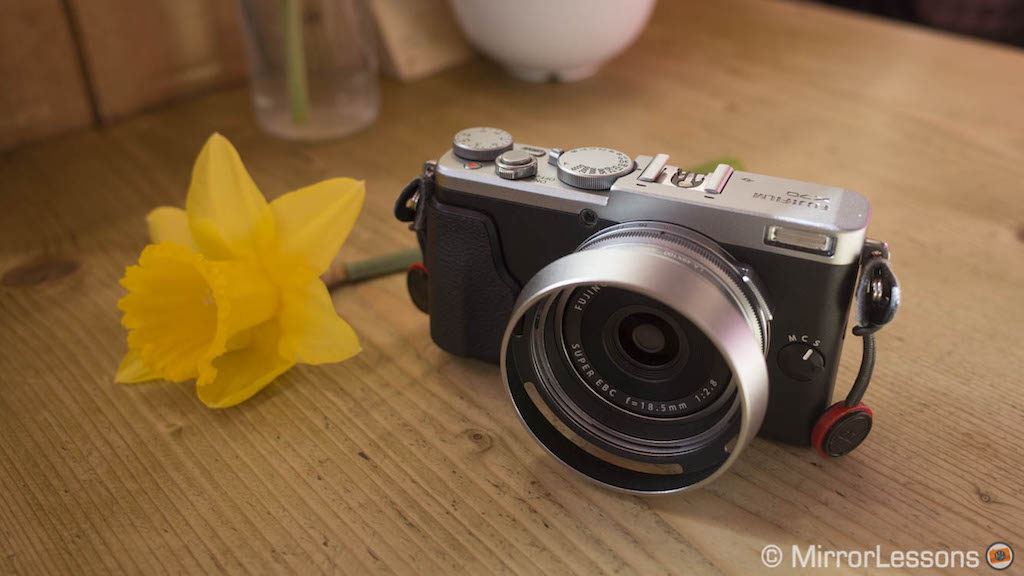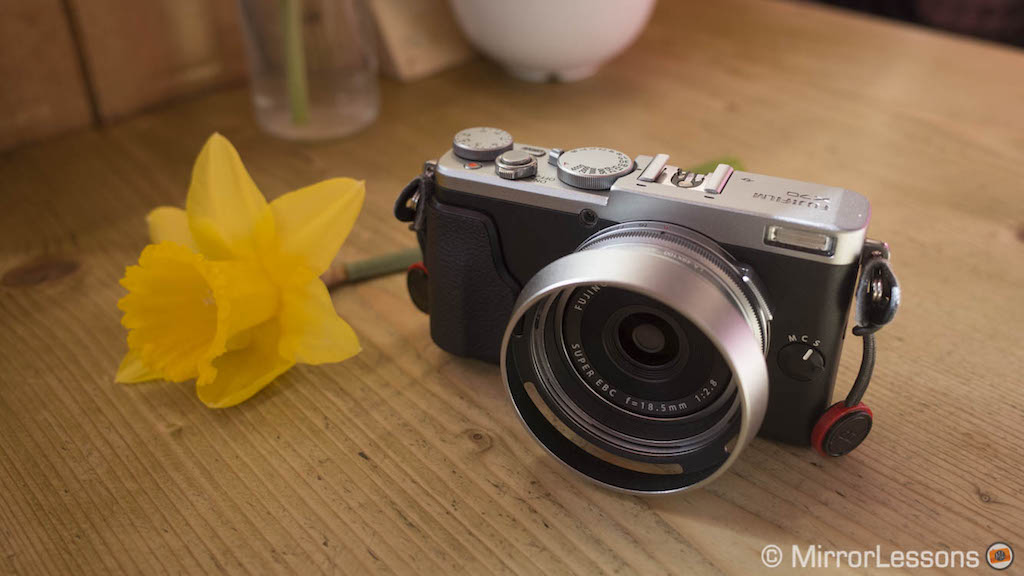 ---
6. Hybrid Autofocus System
The X70 uses an older version of Fujifilm's advanced hybrid autofocus. It has 49 areas on a 7×7 grid in Single Point AF and you can increase the number of points to 77 areas on an 11×7 grid in Zone AF and Wide/Tracking modes.
On the XF10, the grid is 13×7 regardless of whether you're in Single Point AF or Zone AF and you can choose between 91 areas. In Wide/Tracking AF mode, the camera selects between up to 18 areas.
---
7. Fixed vs Tilting LCD Screen
A divisive topic amongst photographers, particularly those who use premium compacts, is the practicality of having a tilting screen. On one hand, they help you compose at awkward angles; on the other, they are more fragile than fixed screens and can marginally increase the size of the camera.
In the case of the XF10, Fujifilm opted for a fixed screen in order to give the camera a sleeker and more streamlined appearance.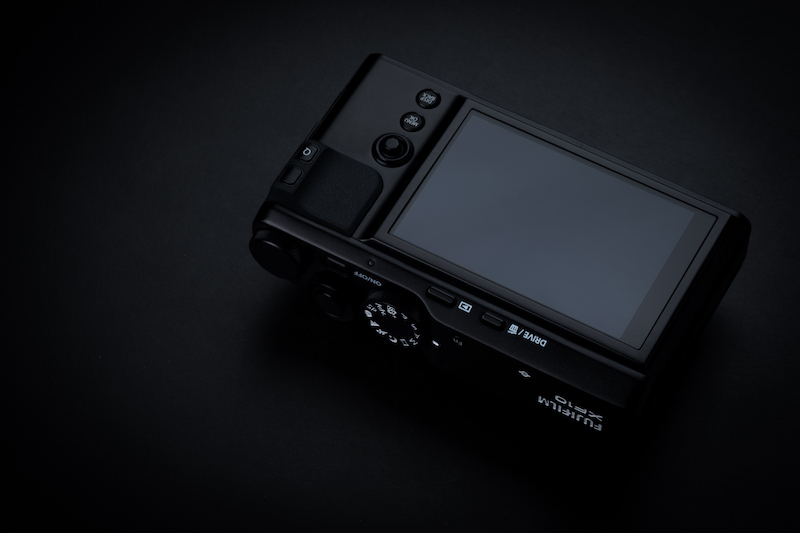 The X70 by contrast has a tilting screen which we personally always found very useful. Both are 3-inch types with 1040K-dot resolution and a 3:2 aspect ratio.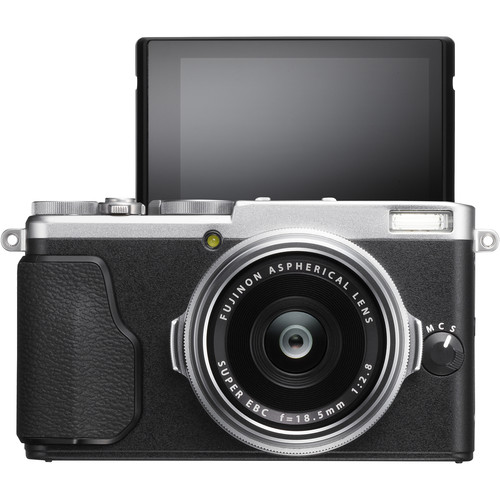 Although both feature touch sensitivity, only the XF10 offers Touch Function which lets you assign functions to flick gestures (up, down, left and right) on screen. This essentially provides you with four extra function buttons without taking up any extra space on the camera body.
---
8. Extra Features
The two cameras come with many of the same extra features, though there are a few exceptions.
Drawing inspiration from the Snap Focus mode of the Ricoh GR II, the XF10 incorporates a new Snapshot mode which lets you zone focus at two predefined focus distances: 2m at f/8 or 5m at f/5.6. Because both values give you a relatively wide depth of field, you are pretty much guaranteed an in-focus shot as long as the subject is within range of your chosen focus distance. The X70 doesn't come with this mode, so your only option is to rely on autofocus or manual focus.
There is also a new Square mode on the XF10 which changes the aspect ratio to 1:1. It's useful if you own an Instax Square printer because you can send your images to the printer and print them in Square film format.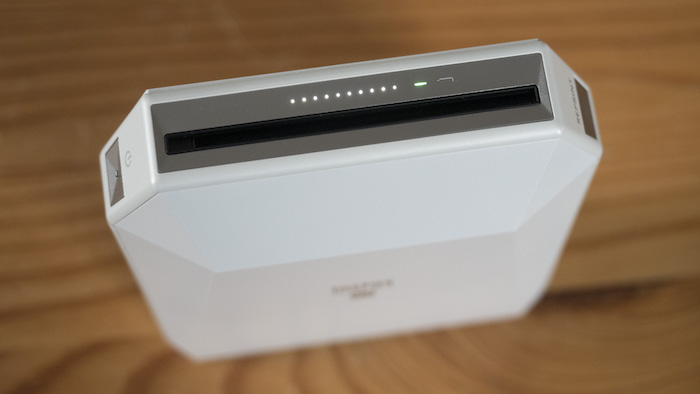 Looking at the advanced filters, we can see that the XF10 also has extra options such as Fog remove and HDR Art, as well as two new filters called Rich & Fine and Monochrome (NIR).
They both have 11 film simulation modes, a digital tele-converter option (35mm/50mm equivalent), a number of bracketing modes, motion panorama, and multiple exposure.
Whereas the X70 only offers ±3 EV of exposure compensation, the XF10 offers up to ±5 EV. In video mode however both cameras are capped at ±2 EV.
---
9. 4K Video Capabilities
Given that the recently released X-A5 and X-T100 both offer 4K video at up to 15fps, it should come as no surprise that the XF10 has the same specifications. As we've mentioned in our other previews, 15fps isn't particularly great but I can't see many people shooting serious video with the XF10 anyway. The maximum recording time is 30 minutes.
Both cameras can record in Full HD up to 60fps but the XF10 is capable of recording for longer (30 vs 14 minutes).
Two modes that go hand-in-hand with the XF10's 4K capabilities are 4K Burst Shooting and Multi Focus.
4K Burst Shooting allows you to select the best frame from footage shot in 4K at 15fps and save it as an 8MP JPG. It is useful for fast moving subjects such as a dog jumping to grab a frisbee.
Multi Focus takes a short 4K clip of a static subject at varying focus points. After you've taken the clip, you can scroll through the frames, pick the shot with your preferred focus point and save it as an 8MP JPG. You can also stack all the frames in-camera to create a JPG with a deeper depth of field.
Neither of these features is available on the X70 because it isn't 4K capable.
---
10. Bluetooth Compatibility
Like all of the latest cameras from Fujifilm, the XF10 comes with Bluetooth as well as WiFi. By connecting the camera to a Bluetooth compatible smart device, you can easily transfer images so they can be shared online. You can also use Bluetooth to remotely shoot pictures using the Fujifilm Camera Remote app.
The only kind of connectivity the X70 has is WiFi, which is enough for most purposes in all honesty.
---
Conclusion
If we consider the Fujifilm XF10 on its own, there isn't much that can be said against the camera: it has a beautiful design, compact dimensions, a good sensor and lots of extra features that street photographers will enjoy. Plus at just under $500, it is around $200 cheaper than the X70 was at launch.
The problem is that I don't find the XF10 a particularly exciting product when compared to what is already on offer. It doesn't bring anything truly new to the table except for the Snapshot mode and it doesn't really fill any holes in the range. Even the affordability argument isn't particularly strong as you can find the X70 for much less these days due to its age and the fact it has been discontinued.
Of course, I'll reserve judgement until I handle the camera for myself, as the most important part of the shooting experience is how the camera feels in your hand and whether or not it makes you want to go out and shoot. Fingers crossed we'll have the chance to try it soon!
---
Check price of the Fujifilm XF10 on
Check price of the Fujifilm X70 on