Canon recently announced the EOS RP, the lightest and most affordable full-frame camera the company has ever produced. It joins the EOS R to become the second camera in the mirrorless range to use the RF mount and a 35mm format sensor.
Given that these are the only two cameras in the EOS R series at the time of writing, it is natural to wonder what differences there are between them. Let's take a look now.
What they have in common:
RF mount
EF and EF-S lenses can be used with EF-EOS R mount adapter
DIGIC 8 processor
native ISO range of 100-40,000 with extended L: 50, H1: 51200 and H2: 102400 values
Dual Pixel CMOS AF
3.5mm microphone and headphone jacks
digital image stabilisation
WiFi and Bluetooth connectivity
Canon EOS RP comparison previews:
EOS RP vs EOS R – EOS RP vs EOS M50 – EOS RP vs A7 II
---
Ethics statement: the following is based on information found on the Canon website and our direct experience with the EOS R. Within the article, there are affiliate links. If you buy something after clicking one of these links, we will receive a small commission. To know more about our ethics, you can visit our full disclosure page. Thank you!
---
1. 35mm sensor
Although both cameras are built around a 35mm (full-frame) sensor with a low pass filter, there are a few differences worth pointing out.
The EOS R, being the more advanced model, boasts the same 30.3MP sensor found inside the EOS 5D mark IV, whereas the EOS RP inherits its 26.2MP sensor from the EOS 6D mark II.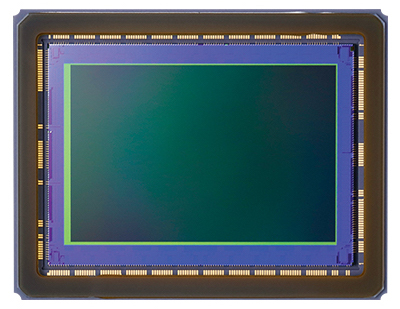 Only the EOS R offers Dual Pixel RAW shooting, which means that images shot with this mode enabled contain dual pixel information from the image sensor. When processing these images in Canon's Digital Photo Professional software, you can fine-tune sharpness using depth information, shift the viewpoint slightly, and reduce ghosting. You can see an example of this taken with our EOS R below.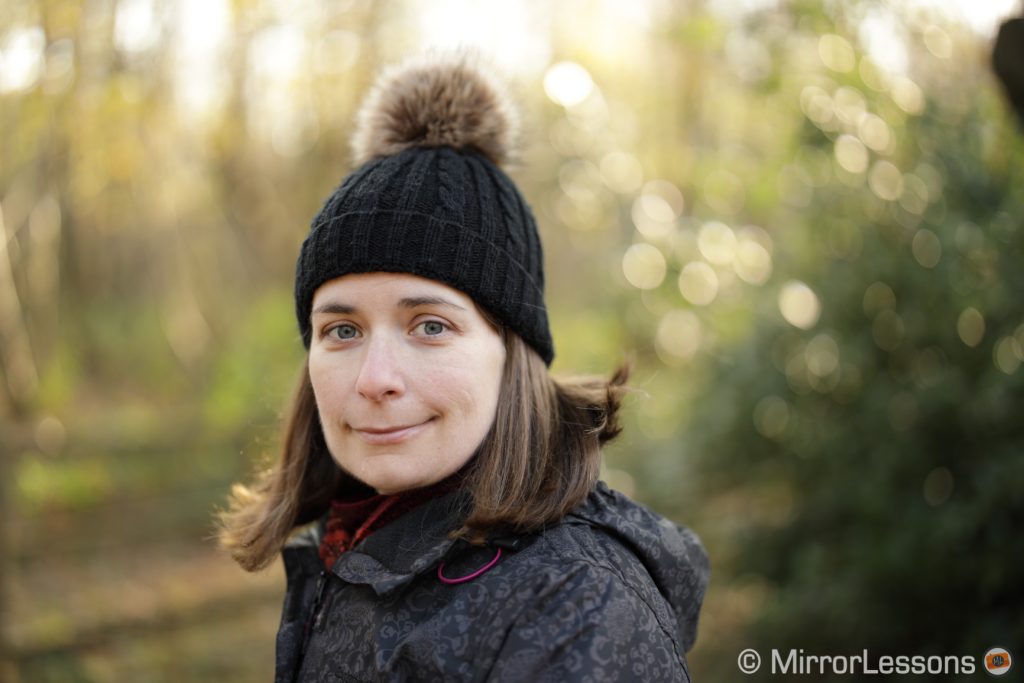 A similar correction can be applied to the bokeh in the background.
Usefully, when you power off the R model, the shutter curtain closes to protect the sensor from dust.
---
2. Dual Pixel CMOS AF
Both cameras employ Canon's Dual Pixel CMOS AF technology, which is widely recognised as one of the best autofocus systems on the market. It is a sensor-based, phase detection AF technology designed to provide smooth, fast and accurate focus tracking for movies and quick autofocus acquisition.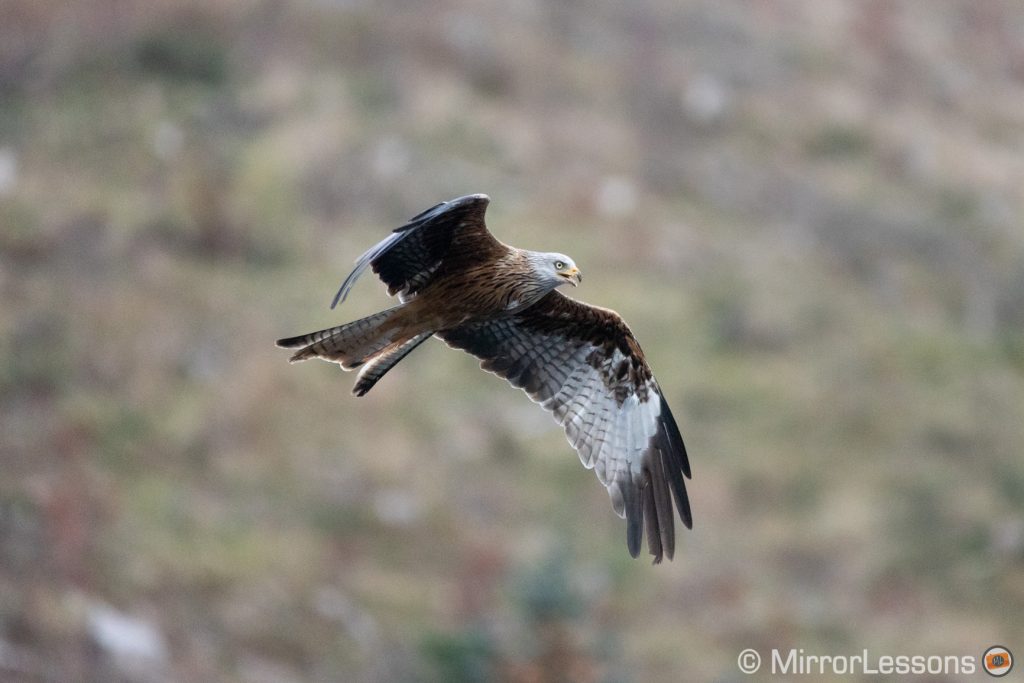 The phase detection AF points cover 88% of the frame horizontally and 100% of the frame vertically on both cameras. However the number of AF points is different: you can call upon a whopping 5655 points on the EOS R whereas the EOS RP has a slightly more modest array of 4779 points (which is still an impressive number by today's standards).
In addition to 1-point AF, expand AF area, zone AF and face+tracking, there is a new Spot AF mode on the EOS RP. Even more interesting is that continuous eye AF is now available when using continuous Servo AF and movies, a feature the EOS R doesn't currently offer. (That said, nothing precludes either feature from coming to the high-end model via firmware update in the future.)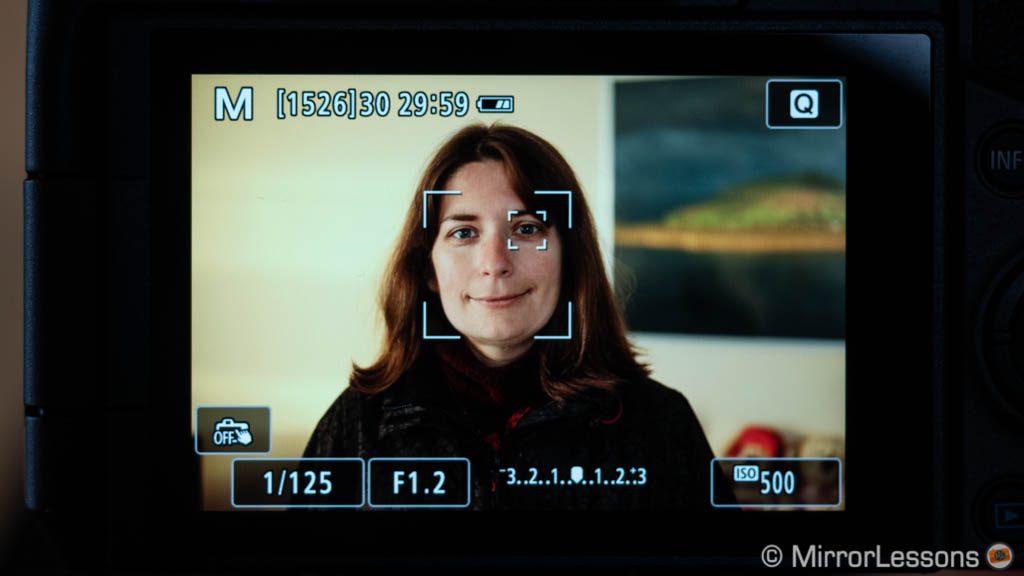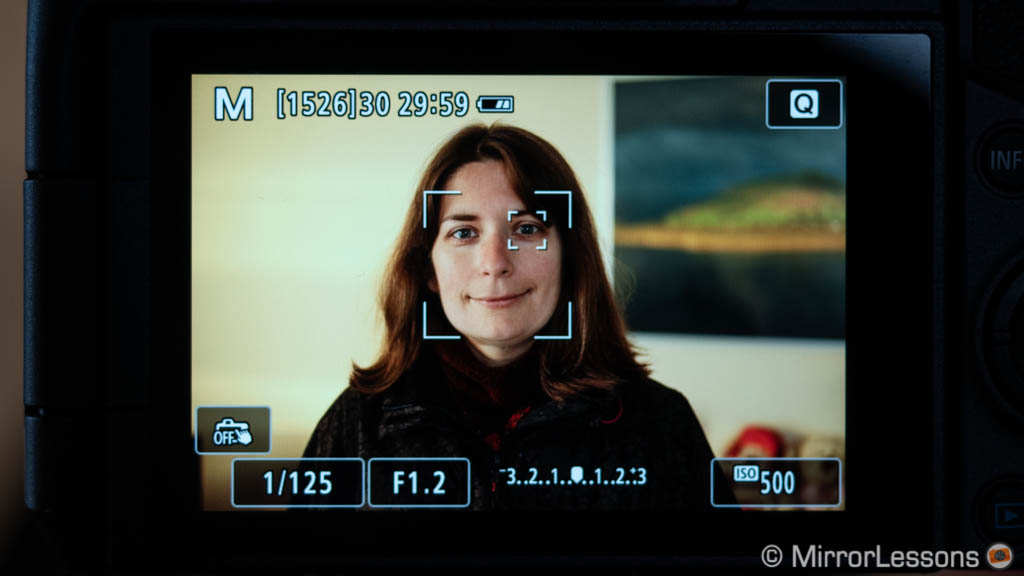 On the EOS R, Dual Pixel CMOS AF is available in 4K whereas on the EOS RP, only contrast detection autofocus is available. This means that if you decide to vlog with the entry-level model, for example, you will have better luck using 1080p with continuous Servo AF.
Finally, we have the low-light sensitivity of the two cameras. The EOS R is sensitive down to -6EV with a f/1.2 lens whereas the EOS RP is slightly more limited at -5EV.
---
3. Electronic viewfinder
Because the EOS R is the high-end model, it has a better OLED electronic viewfinder than the EOS RP. Specifically, it is larger (0.5 vs 0.39 inches) and has a higher magnification (0.76x vs 0.7x) and more resolution (3.69 vs 2.36 million dots). The difference in eyepoint is minute however (23mm vs 22mm).
You can increase the refresh rate of either EVF to 60fps (up from 30fps) when you set Power Saving to Smooth.
---
4. LCD screen
The R and RP both employ a vari-angle LCD screen that flips out to one side.
The difference is that the EOS R version is ever so slightly larger (3.15 vs 3 inches) and boasts a higher resolution (2.1 vs 1.04 million dots).
Both are touch sensitive, meaning that you can perform multiple actions such as selecting the AF point, taking a picture, browsing through the menu or your photos in playback more, and more. You can also use the touchscreen while looking through the electronic viewfinder.
---
5. Design
The EOS RP looks very much like a slimmed-down version of the EOS R. Indeed it is quite a bit smaller and lighter as you can see from the specifications below:
EOS R: 135.8 x 98.3 x 84.4mm | 660g (with SD card and battery)
EOS RP: 132.5 × 85 × 70mm | 485g (with SD card and battery)


On the rear, you can see that the EOS R's multi-function bar has disappeared on the EOS RP. Otherwise the controls are the same including the four-way D-pad.
Photo of the EOS RP is property of Gordon Laing (Camera Labs) and is used with his permission.
Turning to the top plate, we start to see a few more differences. In the place of the LCD status screen on the EOS R, there is a traditional PSAM mode dial on the RP. To access the Mode dial options on the EOS R, you must press the Mode button located at the centre of the rear control dial and browse through them using the rear screen or status LCD. The R model also has an illumination button for the top LCD and a Lock button.
Both cameras come with a hot shoe, twin control dials, an on/off switch, a video record button and single SD card slot that is UHS-II compliant. Terminals include HDMI mini out (Type C), 3.5mm microphone and headphone jacks, and an E3-type remote control terminal.
---
6. Continuous shooting speeds and buffer
Neither the R nor RP impress in terms of their continuous shooting speeds but the R is certainly the more capable model. It offers 8fps with AF fixed on the first frame or 5fps with continuous Servo AF. On the RP, these speeds decrease to 5fps and 4fps respectively. Keep in mind that these specifications only apply to the mechanical shutter.
As for the buffer depth, the EOS R can manage 100 JPGs, 47 RAW, or 78 C-RAW images at 8fps whereas the RP can maintain its maximum 5fps shooting speed until the card is full (JPGs) or 50 RAW images.
---
7. Video features
Both cameras can film in 4K at 25/24fps or Full HD up to 60fps. Whereas in Full HD, the full sensor width is used, 4K introduces an APS-C crop (1.6x) on the RP and a more sever crop of approximately 1.74x on the R model, reducing the field of view to less than what APS-C would provide.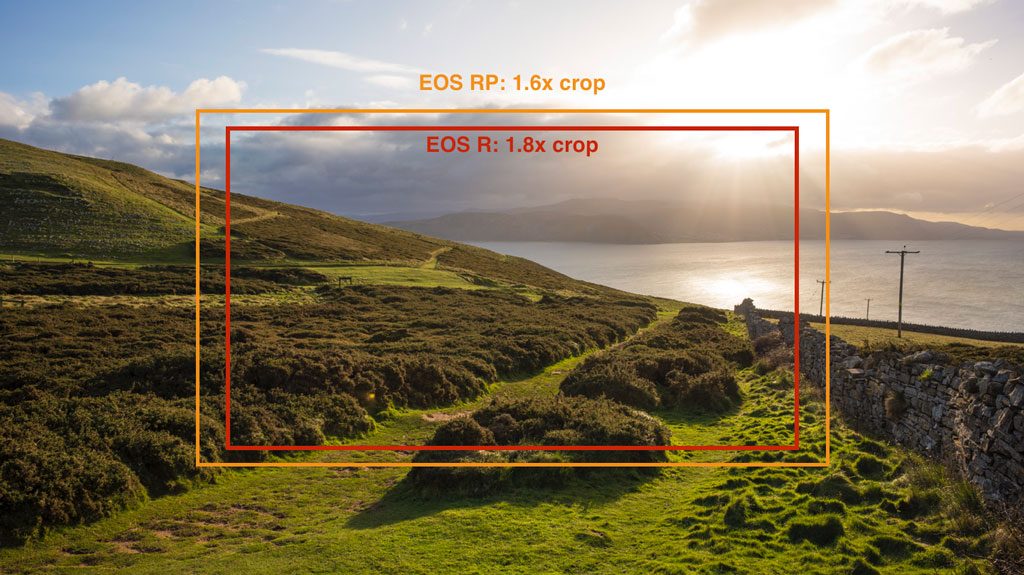 A nice feature of the R model is ALL-I recording at 480Mbps. (The RP by comparison is limited to 120Mbps with IPB compression.) It also come with a Canon Log profile, which can be used for internal recording or output over HDMI to an external recorder as either 8-bit 4:2:2 or 10-bit 4:2:2. With the RP, you are limited to 4:2:0 8-bit internal recording or 4:2:2 8-bit via HDMI.
As mentioned above, Dual Pixel CMOS AF does not work for 4K video on the RP model but, unlike the R, continuous eye AF for continuous Servo AF and movies does work.
The RP comes with a new Video Snapshot function. It combines 4, 6, or 8-second clips of memorable events and scenes into one movie.
---
8. Extra features
Both cameras come with a decent array of extra features which you can find listed below:
Interval timer: exclusive to the EOS RP
4K time-lapse movie: available on both cameras
Focus assists: both have focus peaking but only the EOS R offers focus guide
Silent shooting: available in all shooting modes on the R; available via Silent Scene mode on the RP; not available for burst shooting
Focus bracketing: exclusive to the RP; takes up to 199 shots which you can then stack in Canon's Digital Photo Professional software, not internal
4K frame grab: available on both cameras; extracts 8.3MP JPG still image from 4K movie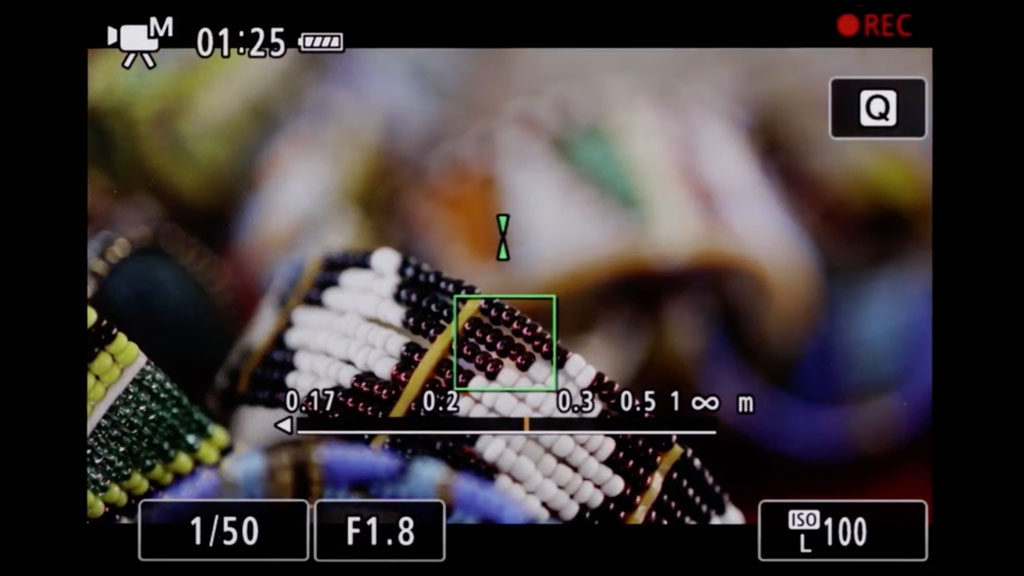 ---
9. Battery life
The EOS R has a better battery life than the RP, capable of 370 shots on one charge as opposed to just 250. This is because the R uses the LP-E6 battery whereas the RP uses the less powerful LP-E17 type. Both support USB charging via Canon's PD-E1 power adapter.
Despite the low rating, we found that the EOS R performs much better than what the official specifications suggest. We hope that this will apply to the RP model as well.
For those who require more power from the EOS R, there is the option to purchase the BG-E22 battery grip. It can hold up to two extra batteries, improves the ergonomics of the camera, and offers additional shutter and control buttons for when you use the camera in vertical orientation. For the RP, there is only an extension grip to improve the handling.
---
10. Price
If you are on a budget, it will be difficult to ignore the tantalising price of the EOS RP. At just $1300 US for the body, it is one of the least expensive full-frame models on the market. Strangely a kit lens wasn't announced alongside this entry-level model, meaning that if you want a cheap starter lens, your sole option for the time being is to adapt an EF or EF-S lens via the EF-EOS R adapter. Nearly all the lenses in the native RF range are large and expensive, and for this reason, don't really suit the target market of the RP model.
The EOS R is approximately twice the price at $2300 US but to be fair, many of its features are more advanced.
---
Conclusion
Canon EOS RP comparison previews:
EOS RP vs EOS R – EOS RP vs EOS M50 – EOS RP vs A7 II
Despite the various differences between them, the EOS R and RP have one important thing in common: they have been designed, first and foremost, with current Canon DSLR users in mind.
They may not boast the best specifications on the market, but they do offer seamless compatibility with EF and EF-S lenses via an EF-EOS R adapter that is included for free inside the box. This means that anyone with a complete Canon lens arsenal can switch over to mirrorless without fretting over compatibility or buying/selling glass, at least to begin with.
Once the decision to "go full-frame mirrorless" has been made, all that is left for the Canon user to decide is which model to buy, and as we've seen throughout this preview, the choice is pretty straightforward. The new RP is ideal for beginners or those on a budget, whereas the R targets more serious users.
Personally I feel Canon was smart to release an entry-level model at this point in the game, given that so many manufacturers are releasing models that cost in excess of $2000 and even $3000 US. Everyone loves an affordable full-frame mirrorless, and for this reason, I'm sure the RP will quickly find its own niche of users.
---
Check the price of the Canon EOS R on B&H Photo
Check the price of the Canon EOS RP on B&H Photo