This week, we have new third party lenses for APS-C cameras (Fujifilm X most notably), a new four thirds sensor and a firmware fix for Nikon Z cameras.
Voigtländer Nokton 35mm F1.2 for Fujifilm X-mount
Cosina has developed quite a few manual focus lenses for Sony E-mount cameras, and the nice thing about them is that they have electronic contacts, so the aperture is saved in the exif data and there is also compatibility with various manual focus assists and in-body image stabilisation.
The 35mm F1.2 (53mm equivalent) is the first lens designed for the Fujifilm X-mount, and it has a newly developed optical design and construction in comparison to the lens of same focal length and aperture designed for full frame cameras.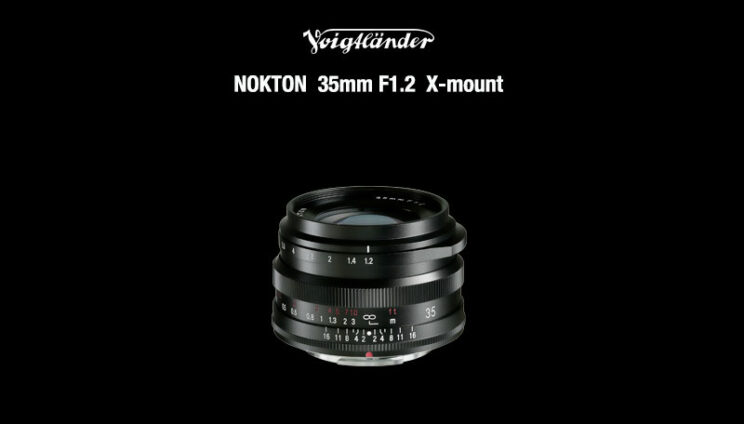 Main characteristics of the Nokton 35mm F1.2:
8 elements in six groups
12 blade aperture diaphragm
Min. focus distance: 30cm
Very light-weight (196g)
46mm filter thread
Price: $700
Note that not all Fujifilm cameras are compatible compatible with the lens' electronic communication. With those, you'll need to set "Release without lens" to On in the menu and basically use it as if it were a manual focus lens without electronic contacts. The incompatible models are:
X-T1, X-Pro2, X-Pro1
X-T20, X-T10, X-T200, X-T100
X-E3, X-E2, X-E1, X-M1
X-A7, X-A5, X-A3, X-A2, X-A1
All the other cameras will be compatible. Cosina recommends running the latest camera firmware version, to display the aperture in F stop (not T stop), and to set "Film Standard" for the display of the depth of field.
Sample images are available to view on the Cosina website.
---
Tokina ATX-M 56mm F1.4 for Fujifilm X-mount
The 56mm by Tokina (85mm equivalent) was already teased a few months ago (they also have a 23mm and 33mm F1.4). These lenses are very similar to the Viltrox equivalent, but Tokina has licensed the X-mount protocol, which means that the autofocus is not designed around reverse engineering, unlike the Viltrox lenses.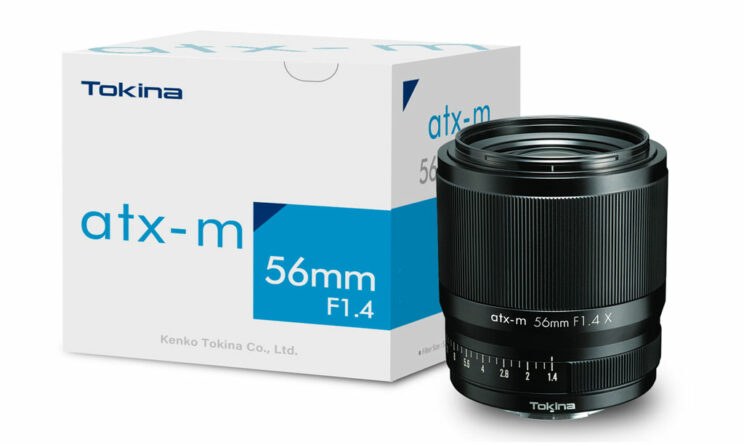 Main characteristics of the Tokina 56mm F1.4:
11 elements in 10 groups, 1 LD element
9 aperture blades
Min. focus distance: 60cm
STM focus motor
click-less aperture ring
Filter size: 52mm
Weight: 315g
Tokina also says that, in terms of colour, the lens has been fine tuned for the Film Simulation modes. It costs $400 and will start shipping on August 6th. Sample images are available on the Tokina Lens website.
---
TTArtisan 7.5mm F2 Fisheye
The latest release from the Chinese manufacturer is a 180˚ fisheye lens designed for APS-C cameras. It is available for Sony E, Fujifilm X, Canon EOS-M, Canon RF, Sigma/Panasonic/Leica L, Nikon Z and micro four thirds mounts.
Main characteristics of the TTArtisan 7.5mm F2 Fisheye:
11 elements in 8 group
2 Low Dispersion and 3 High Index elements
7 blades aperture diaphragm
Min. focus: 12.5cm
370g
No filter thread
The lens is on sale for $150. Sample images available on PhotoRumours' Flickr page.
---
New four thirds sensor
Sony has unveiled a new Stacked CMOS four thirds sensor with 21.46MP (codename IMX472-AAJK). It is the first 4/3 stacked sensor and has an impressive full width readout speed of 120fps, whereas the bit depth output is 12-bit. It's unclear yet who will use this sensor and when.
We can already rule out the Panasonic GH6 because 21MP is not enough for the promised 5.7K video resolution. But the fast readout speed could be useful for other video-related features, continuous shooting and autofocus performance.
According to Dpreview, the sensor seems to have readout modes designed for phase detection autofocus, so Olympus / OM Digital Solution could be a primary candidate.
---
Nikon Z6 II, Z7 II and Z5 firmware update
The new software version aims to fix an issue that can produce a loud noise from the aperture mechanism when using the zoom or focus ring of Nikkor F lenses connected to the FTZ adapter. You can download the firmware on the Nikon website.