This week, we have one new lens from Tamron and a firmwre update for the Sony A7 IV that has been announced then removed from the website.
Tamron 50–400mm F4.5–6.3 Di III VC VXD
Tamron has announced another super telephoto zoom after the excellent 150-500mm. It is designed for Sony E-mount full frame cameras and should be available at the end of September for $1300, although the date could change because of on going supply issues.
The company has not revealed all the specs yet, but we know it will have optical stabilisation and a fast AF linear motor. It will also have a minimum focus distance of 25cm at 50mm, giving you a 1:2 magnification. The weight should be around 1.15kg.
You'll find various switches on the barrel to lock the zoom ring, change the stabilisation mode and for custom settings. You'll also be able to program a focus limiter via Tamron's Lens Utility software.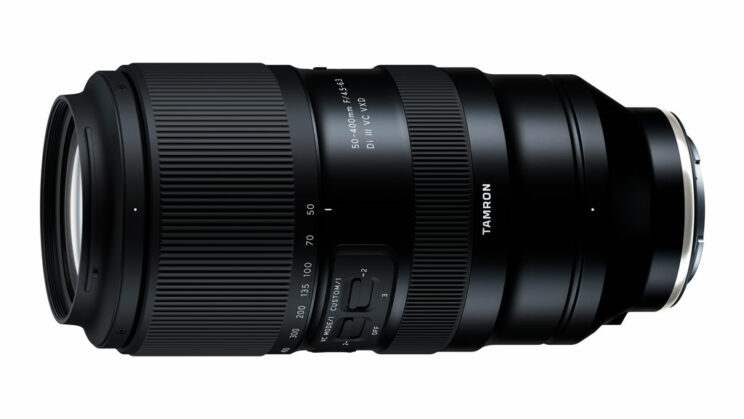 ---
Sony A7 IV version 1.1
Sony has announced a new version of the A7 IV software that adds a small and medium size option for the Lossless Compressed RAW file. There is also the possibility of taking a picture by touching the screen, improved Eye AF accuracy and other minor things. Last but not least, this seems to be the first update users can do with the use of a memory card, rather than downloading the installer and connecting the camera to a computer.
However, Sony has pulled the update shortly after the announcement due to a problem that has not be clarified yet. So we'll have to wait until they fix it and made it available to download again.