The Sigma 56mm f/1.4 DC DN Contemporary is a fast telephoto prime lens designed for Sony E-mount and Micro Four Thirds mirrorless systems. It becomes the third 1.4 lens in the series, following the popular 30mm f/1.4 and 16mm f/1.4. With its 112mm coverage in Micro Four Thirds terms, it targets those in search of a fast yet affordable mid-telephoto prime for portraits, low-light work, travel and more.
One of the Sigma's closest rivals is the Olympus M.Zuiko 75mm f/1.8. First released in 2012, it is a lens that many Micro Four Thirds users covet owing to its excellent optical quality and creamy bokeh. We ourselves have owned this lens for many years, and Mathieu often used it when he worked as an events photographer in Turin. For this reason, we were just as curious as many of our readers to see how this long-standing jewel in the Micro Four Thirds crowd would stand up against its latest opponent!
---
Ethics statement: We bought the Olympus M.Zuiko 75mm 1.8 for our personal use whereas the Sigma 56mm f/1.4 was loaned to us for three weeks. We were not asked to write anything about these products, nor were we provided with any sort of compensation. Within the article, there are affiliate links. If you buy something after clicking the link, we will receive a small commission. To know more about our ethics, you can visit our full disclosure page. Thank you!
---
[toc heading_levels="2″]
---
Main Specifications
Sigma 56mm f/1.4 DC DN
Format: Micro Four Thirds
Focal length: 56mm (112mm equivalent in 35mm terms)
Lens configuration: 10 elements in 6 groups
Lens coating: Super Multi-Layer Coating
Angle of view: 21.9°
Minimum focusing distance: 50cm
Magnification: 0.135x
Aperture blades: 9 circular blades
Aperture range: 1.4 to 16
Filter diameter: 55mm
Weather-sealing: Dust and moisture sealed mount
Optical stabilisation: No
Dimensions: 66.5 x 59.5mm
Weight: 280g
M.Zuiko 75mm f/1.8
Format: Micro Four Thirds
Focal length: 75mm (150mm in 35mm equivalent terms)
Lens configuration: 10 elements in 9 groups (3 ED lenses, 2 HR lenses)
Lens coating: Zuiko Extra-low Reflection Optical (ZERO) coating
Angle of view: 16°
Minimum focusing distance: 84cm
Magnification: 0.1x
Aperture blades: 9 circular blades
Aperture range: 1.8 to 22
Filter diameter: 58mm
Weather-sealing: No
Optical stabilisation: No
Dimensions: 64 x 69mm
Weight: 305g
---
Design and ease of use
The 56mm and 75mm are similar in size, although the latter does have a little extra height. They are an excellent fit for most Micro Four Thirds cameras with the exception of the extremely compact models such as the Panasonic GM5 for example.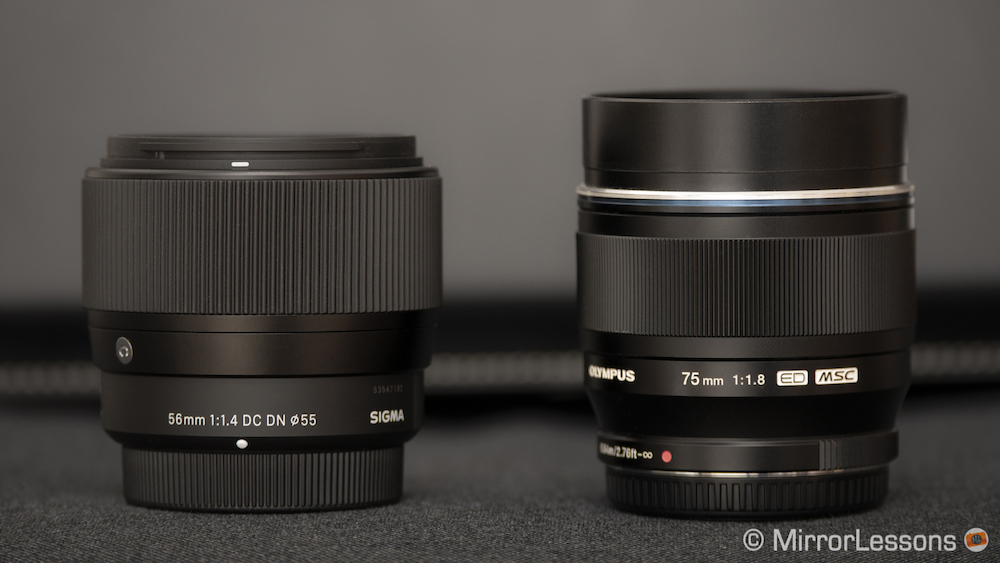 The outer shell of the 75mm is made entirely of metal. The 56mm is also made predominantly of metal with the exception of the rubberised focus ring. Of the two, I would say that the Olympus lens has a slightly more premium feel but I can't dispute the build quality of either lens.
The 56mm features a brass bayonet mount with a dust and splash-proof sealing whereas the 75mm doesn't come with any sort of weather-sealing whatsoever.
Whereas the 56mm comes bundled with a plastic lens hood, the metal hood for the 75mm must be bought separately. Unlike the 56mm's hood, which is a twist-on type, the 75mm's hood has screw at the side that locks it in place. Both can be reversed over the barrel when not in use.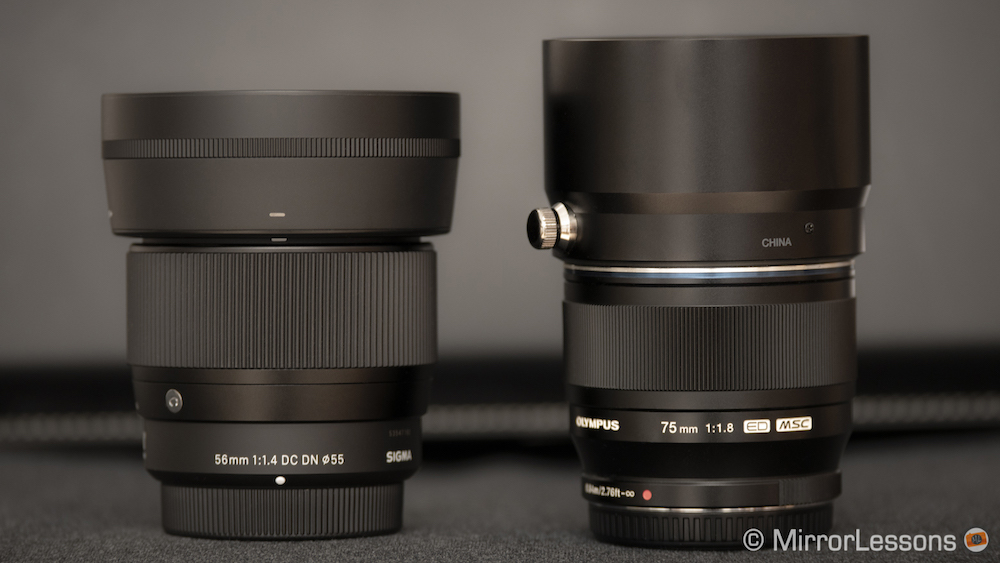 The Sigma lens has a slightly smaller filter thread than the Olympus (55mm vs 58mm). It is only available in black whereas the Olympus lens comes in either black or silver.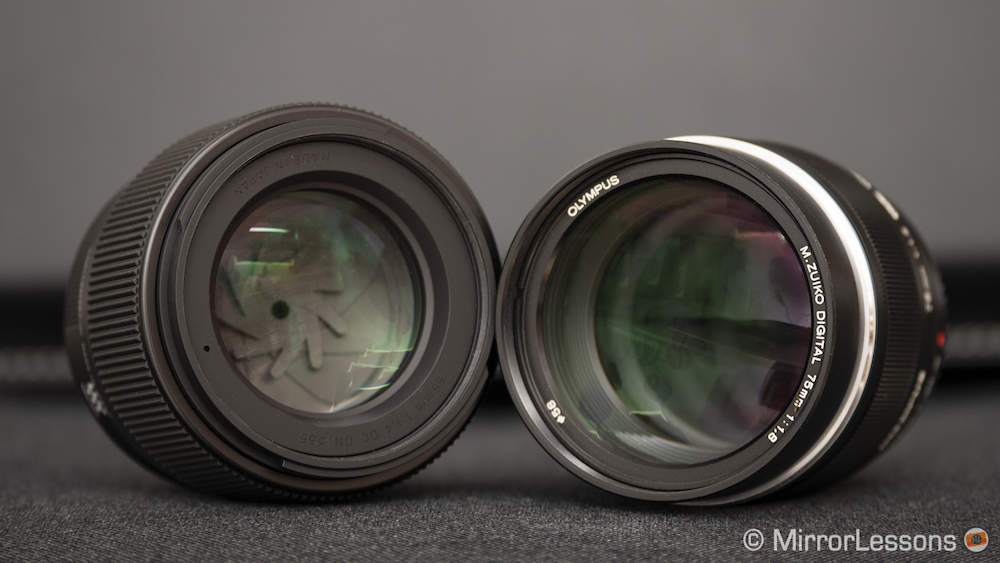 ---
Optical quality – Through the lens
Sharpness
First let's take a look at how sharpness compares at a distance. Note that with the 75mm, I had to move further back to produce a similar composition.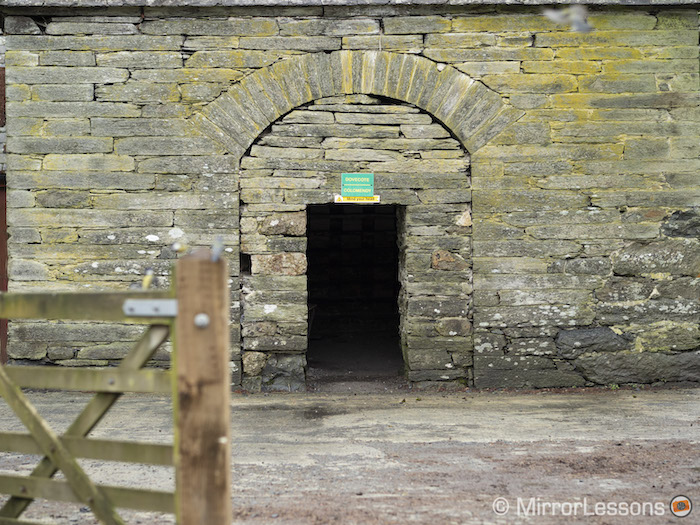 Between the fastest values and f/2.8, we can see that the 56mm is visibly sharper than the 75mm. It is quite surprising that even at f/1.4, the Sigma outperforms the Olympus lens at f/1.8.








Once you stop down to f/4, the differences become less obvious. I would still say the Sigma is ever so slightly sharper but you really have to pixel-peep to see any differences.


At f/5.6 and beyond, the results look identical from the two lenses. f/16 (with either lens) and f/22 (with the Olympus) are the only values I would avoid due to diffraction. With the Olympus, peak sharpness occurs between f/4 and f/5.6 whereas the Sigma lens performs best between f/2 and f/5.6.








The corners tell a similar story to the centre. At f/1.4, the Sigma is spectacularly sharp in the corners whereas the Olympus shows some slight softness. Also keep in mind that the Sigma lens was designed to cover an area as large as APS-C, so the Micro Four Thirds camera uses a more central portion of the imaging circle.


At f/2.8, the results look more similar but the Sigma retains a slight lead over the Olympus.


At f/5.6 and beyond, the two lenses look identical once again.




So far so good for the Sigma lens, but what about at a close focus distance? In this case, we didn't find a significant difference between the two lenses at any value. Both are extremely sharp through the aperture range with the exception of f/16 and f/22.








In conclusion, the Sigma is clearly the sharper lens overall but the differences are only obvious at a long focus distances and at the fastest apertures. At a closer distance, you can expect them to perform in a similar manner.
Bokeh and subject separation
One of the most important aspects of any portrait lens is the quality of the bokeh, or background blur. A busy or unpleasant blur can distract from the subject, whereas a smooth and creamy out-of-focus rendering can accentuate it.
Happily, neither the 56mm nor the 75mm disappoint in this respect. Both deliver a fantastic bokeh with smooth transitions and perfectly round out-of-focus areas at the centre when set to their fastest apertures. At f/1.8, the extra length of the 75mm magnifies the bokeh balls more but all you have to do is open the aperture to f/1.4 on the Sigma lens to achieve a similar effect.




At f/2.8, the bokeh balls become smaller and begin to assume the shape of the aperture diaphragm.


Below you can see a couple of extra portrait examples that display the bokeh capabilities of the two lenses.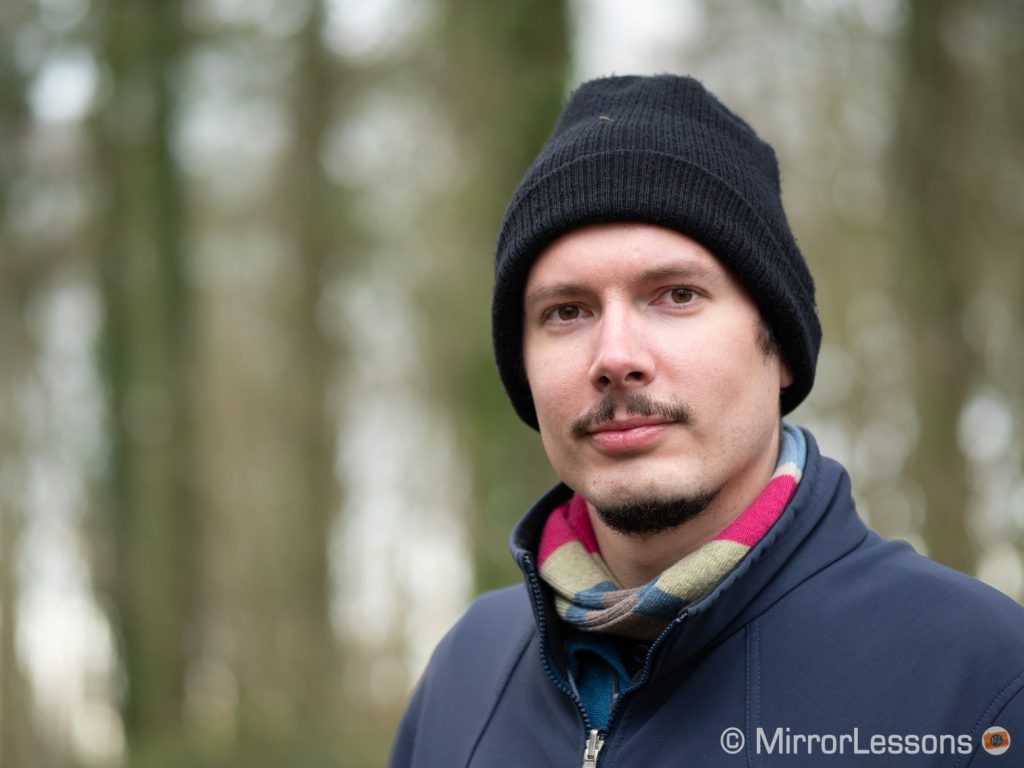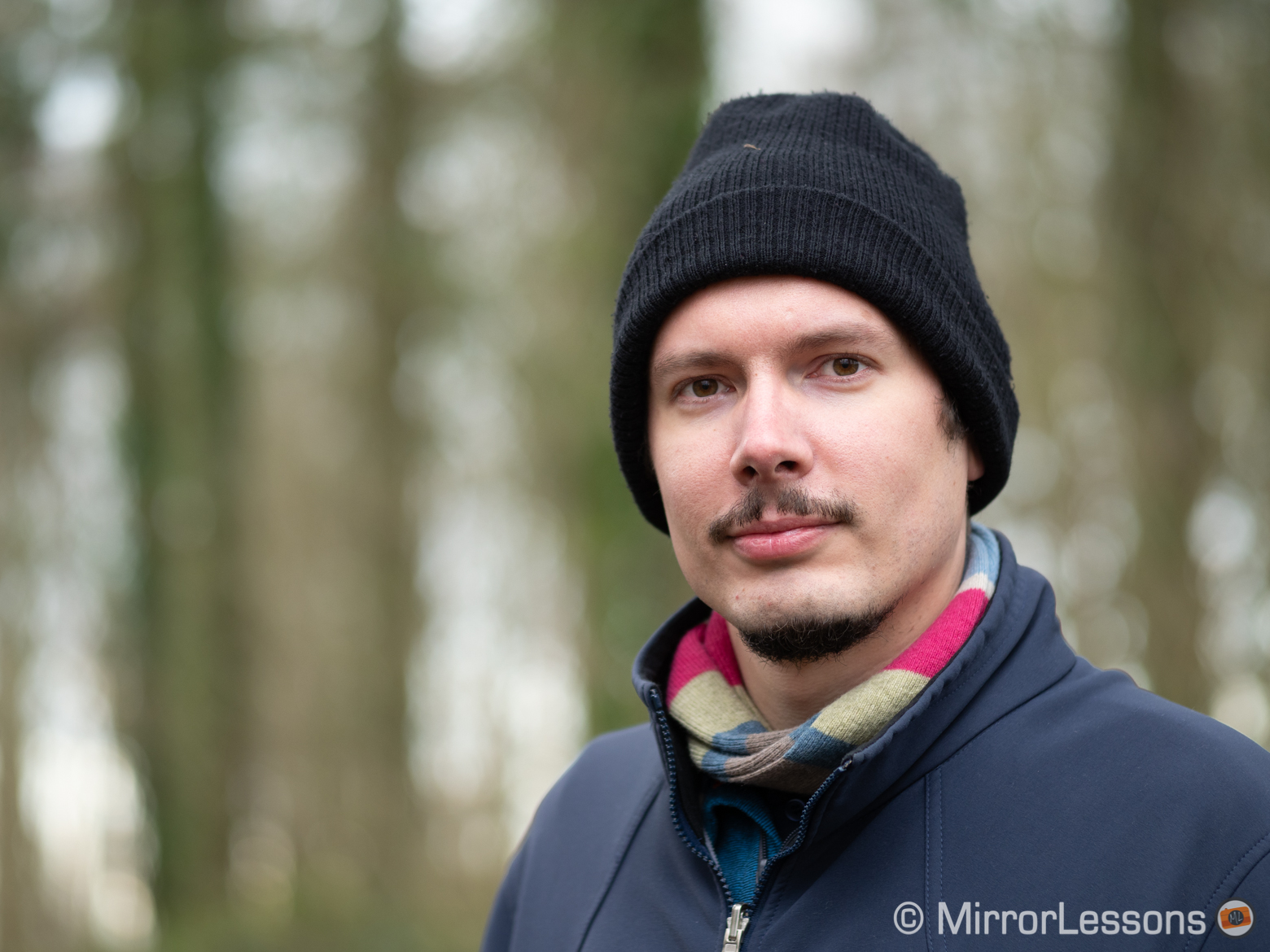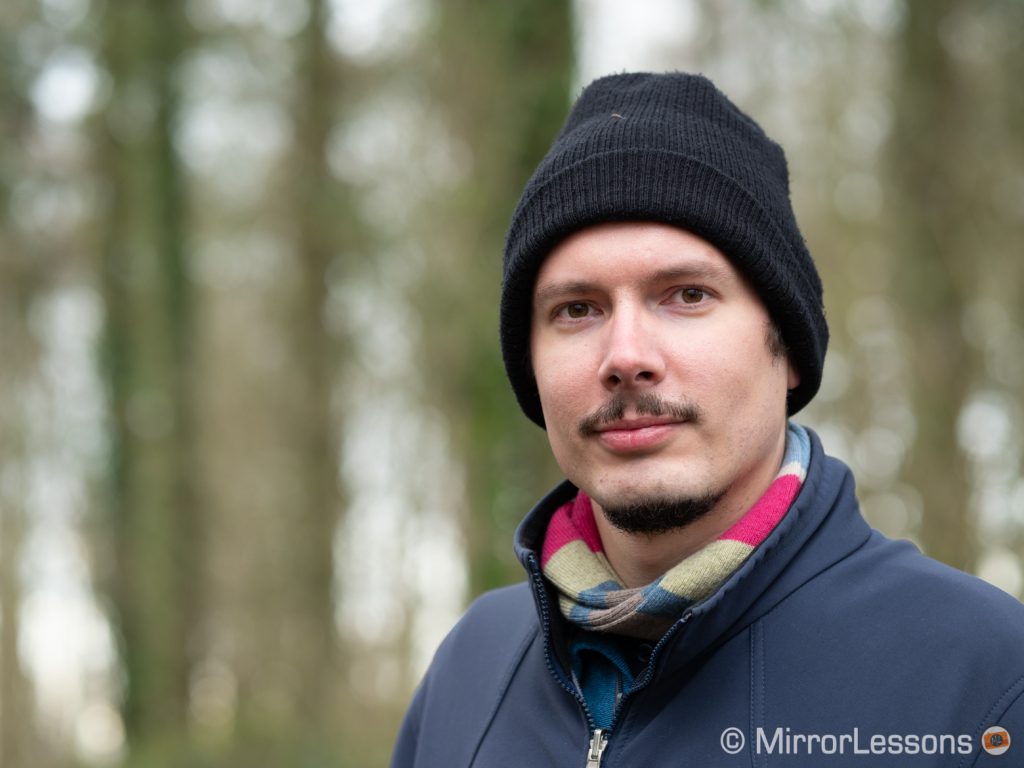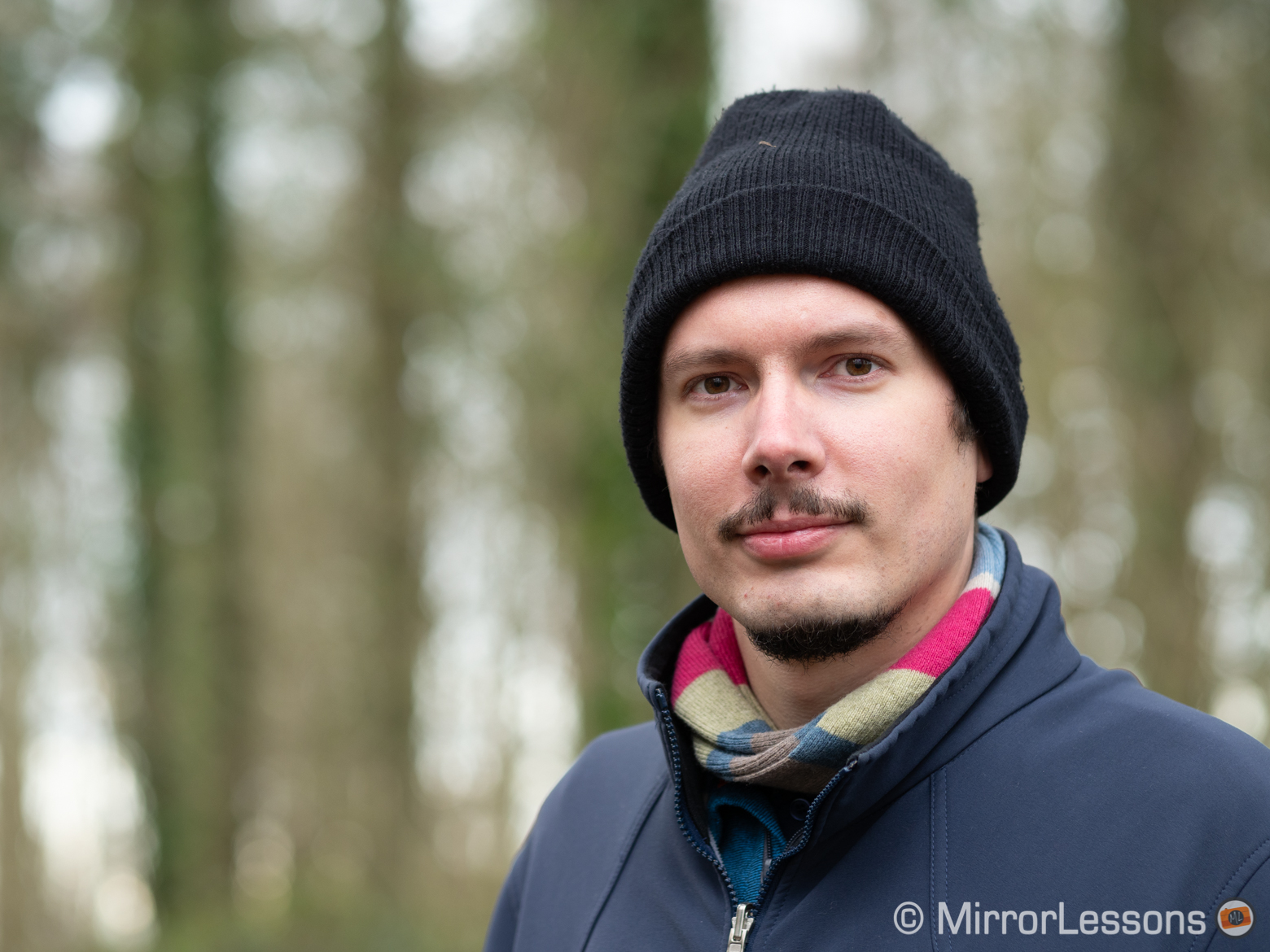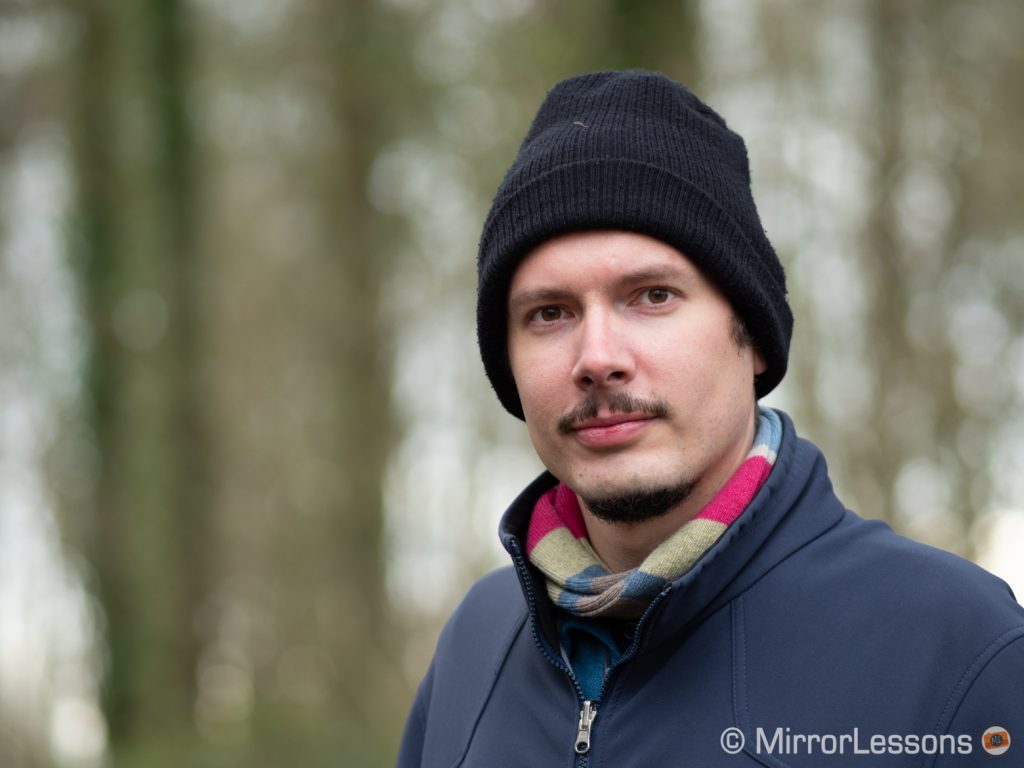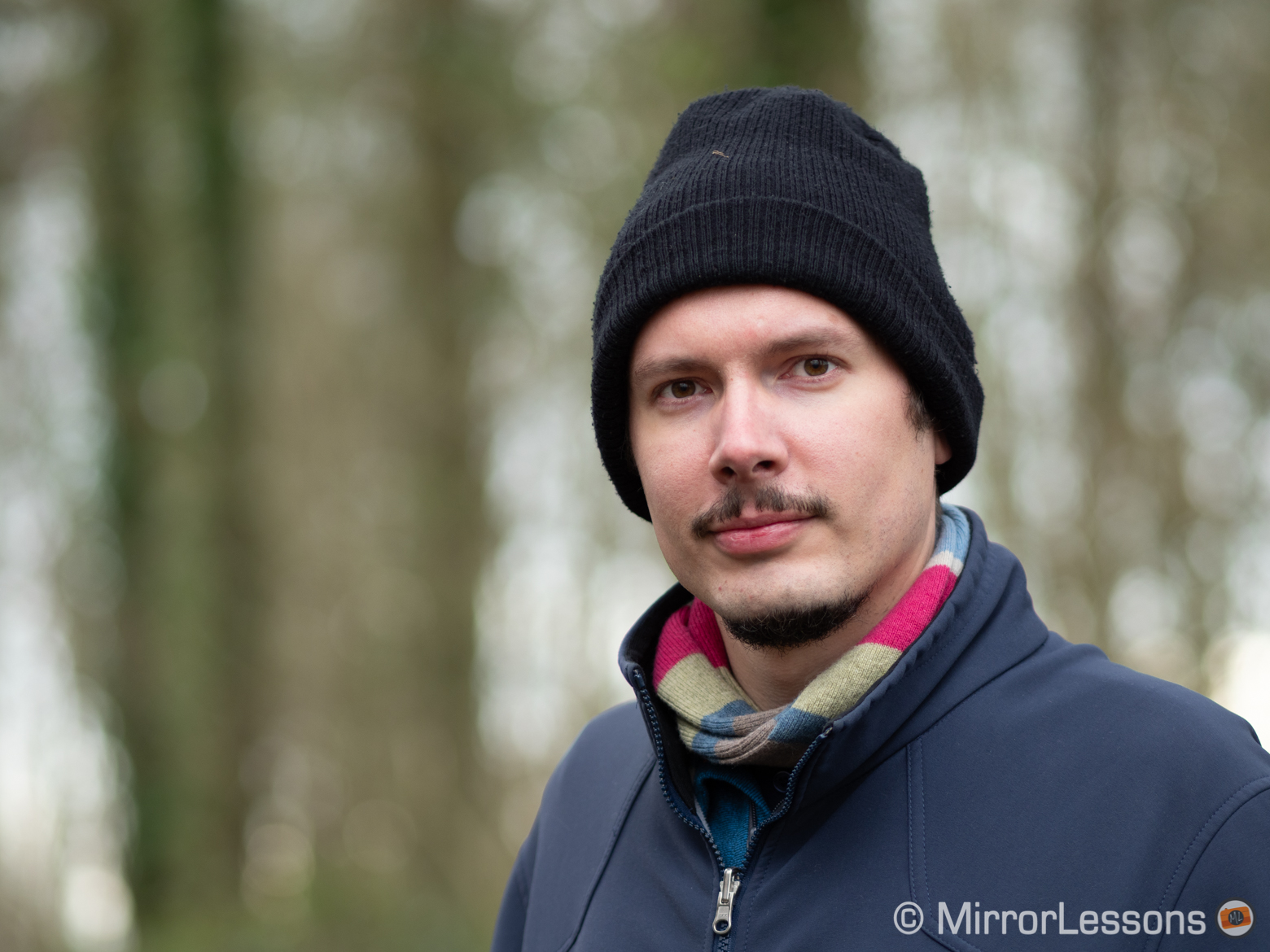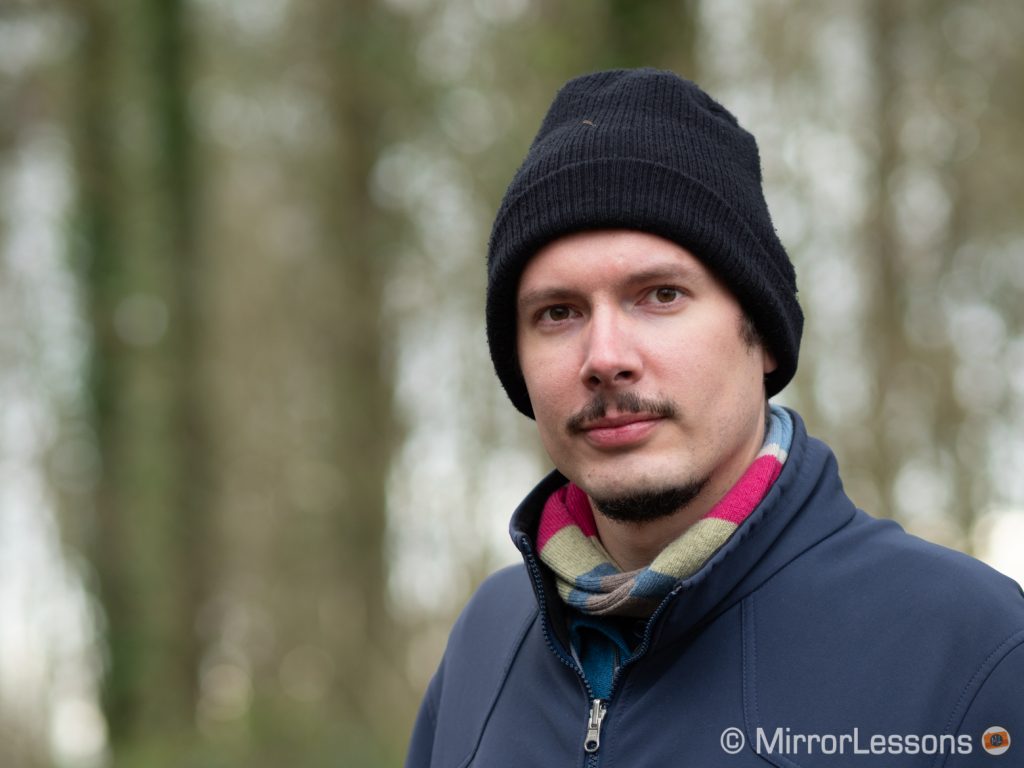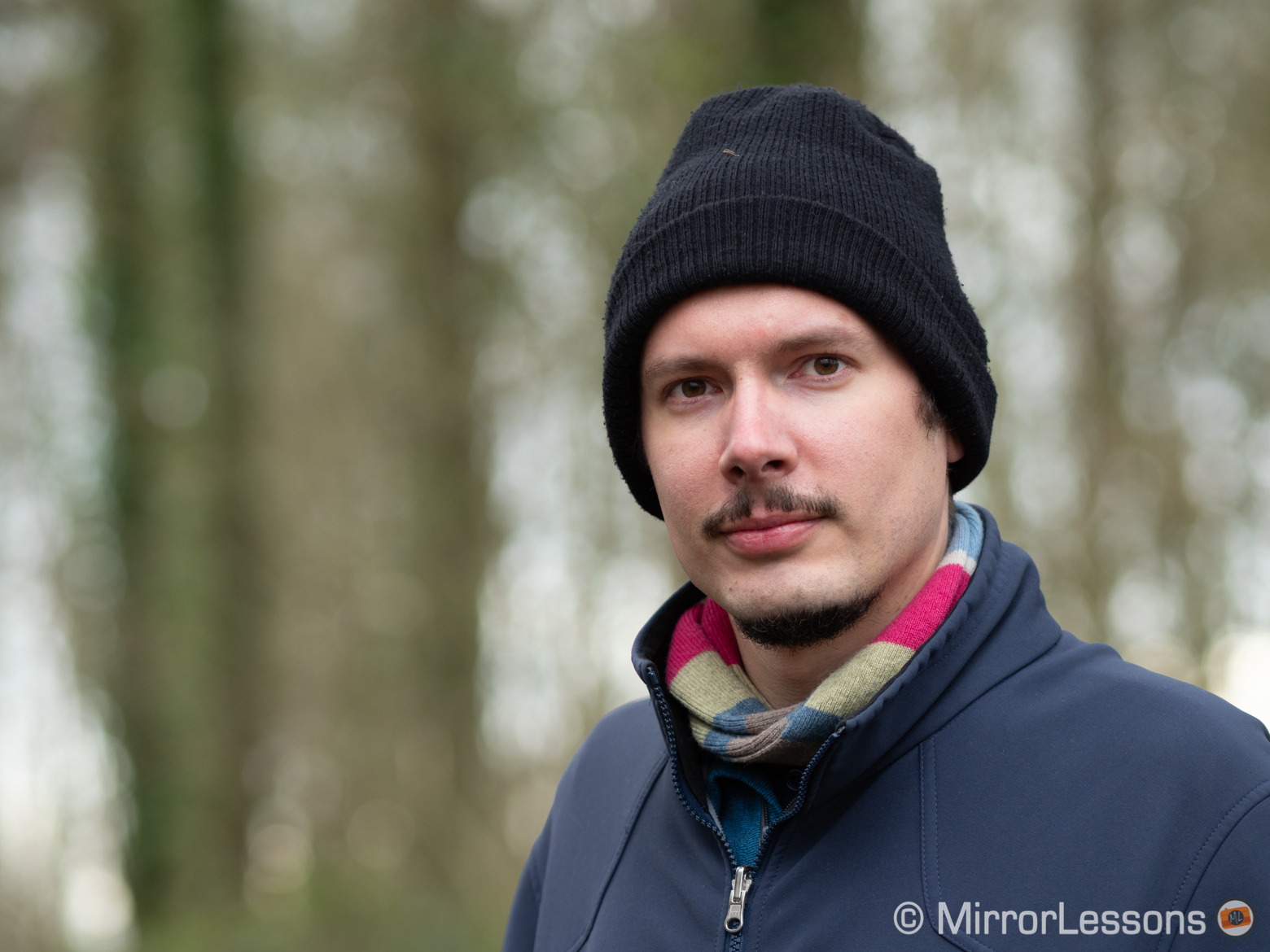 Generally speaking, you'll be able to achieve more subject separation with the 75mm than the 56mm due to its longer focal length. However once again, the 56mm can compensate for this with its faster aperture.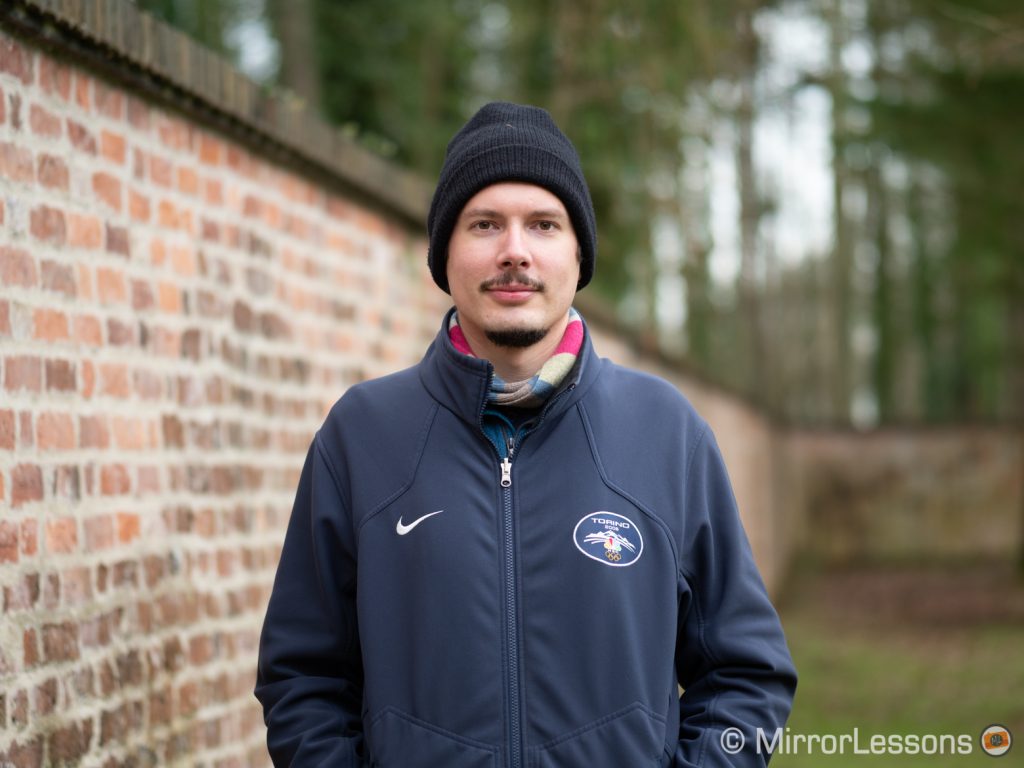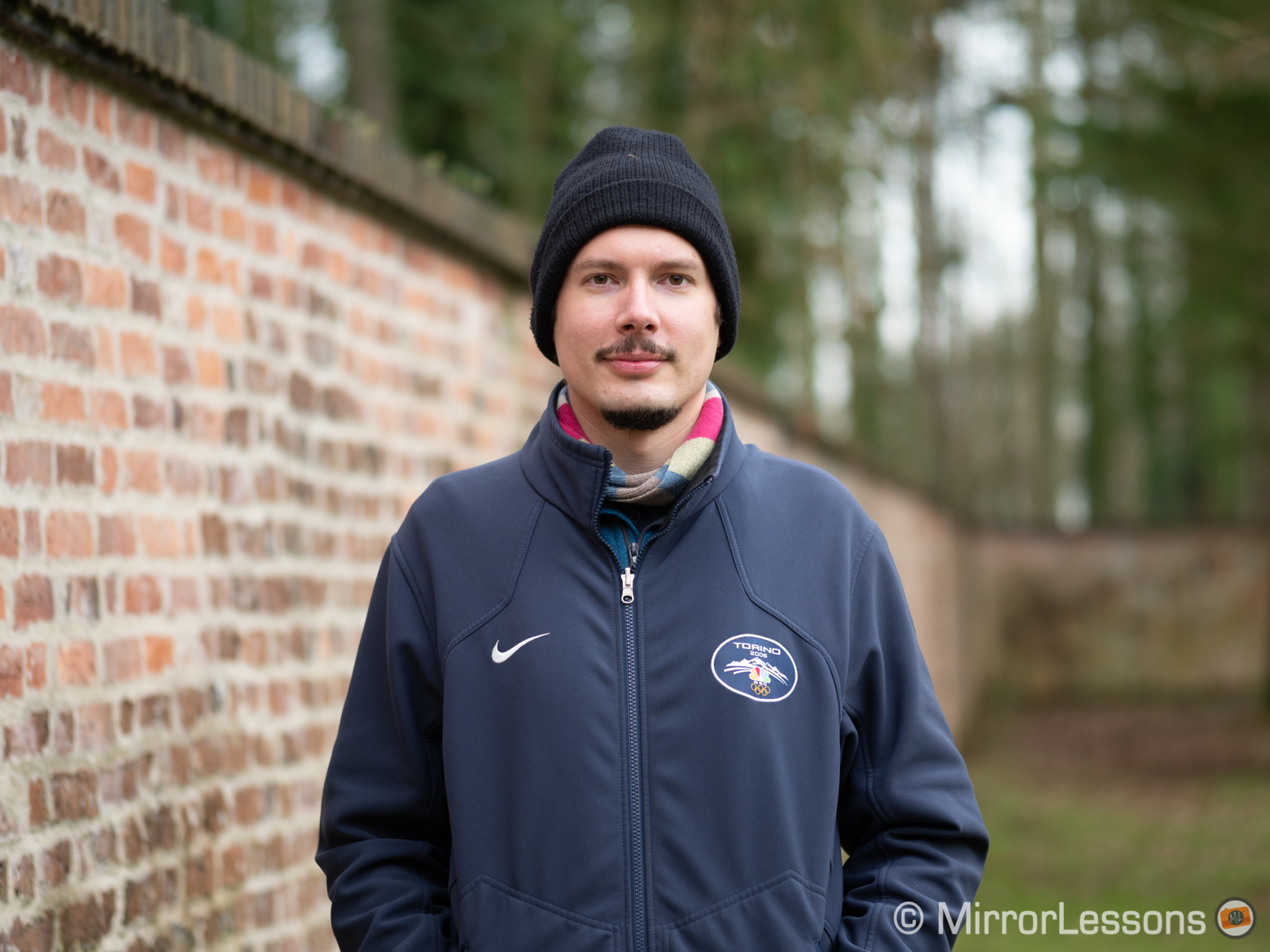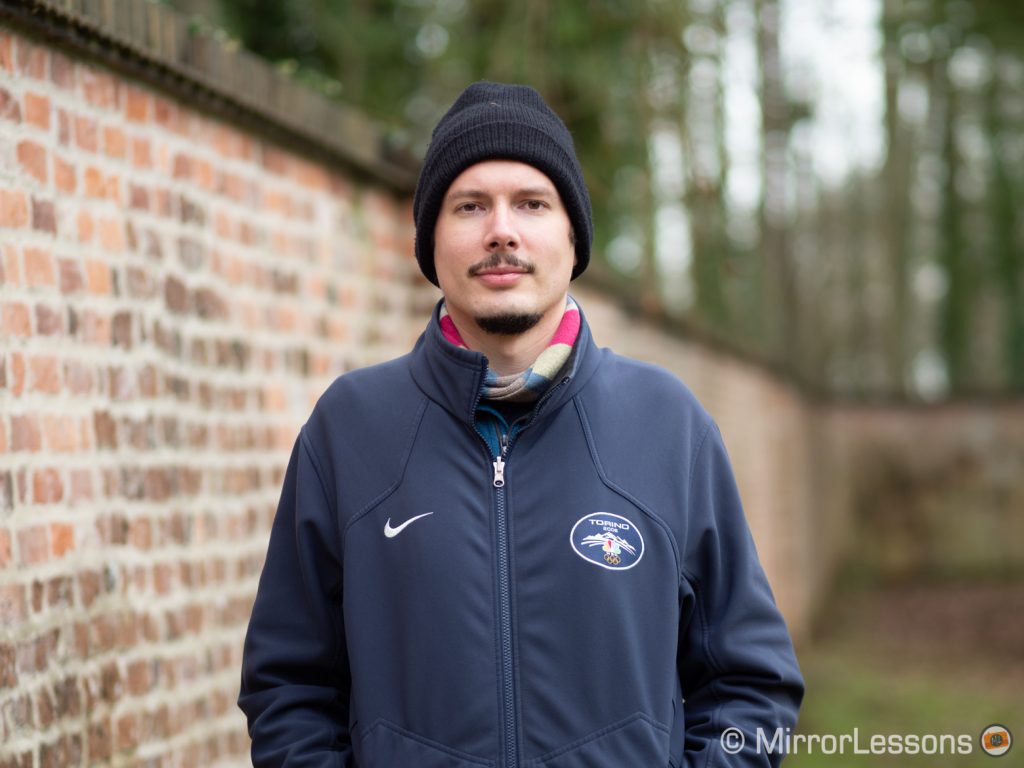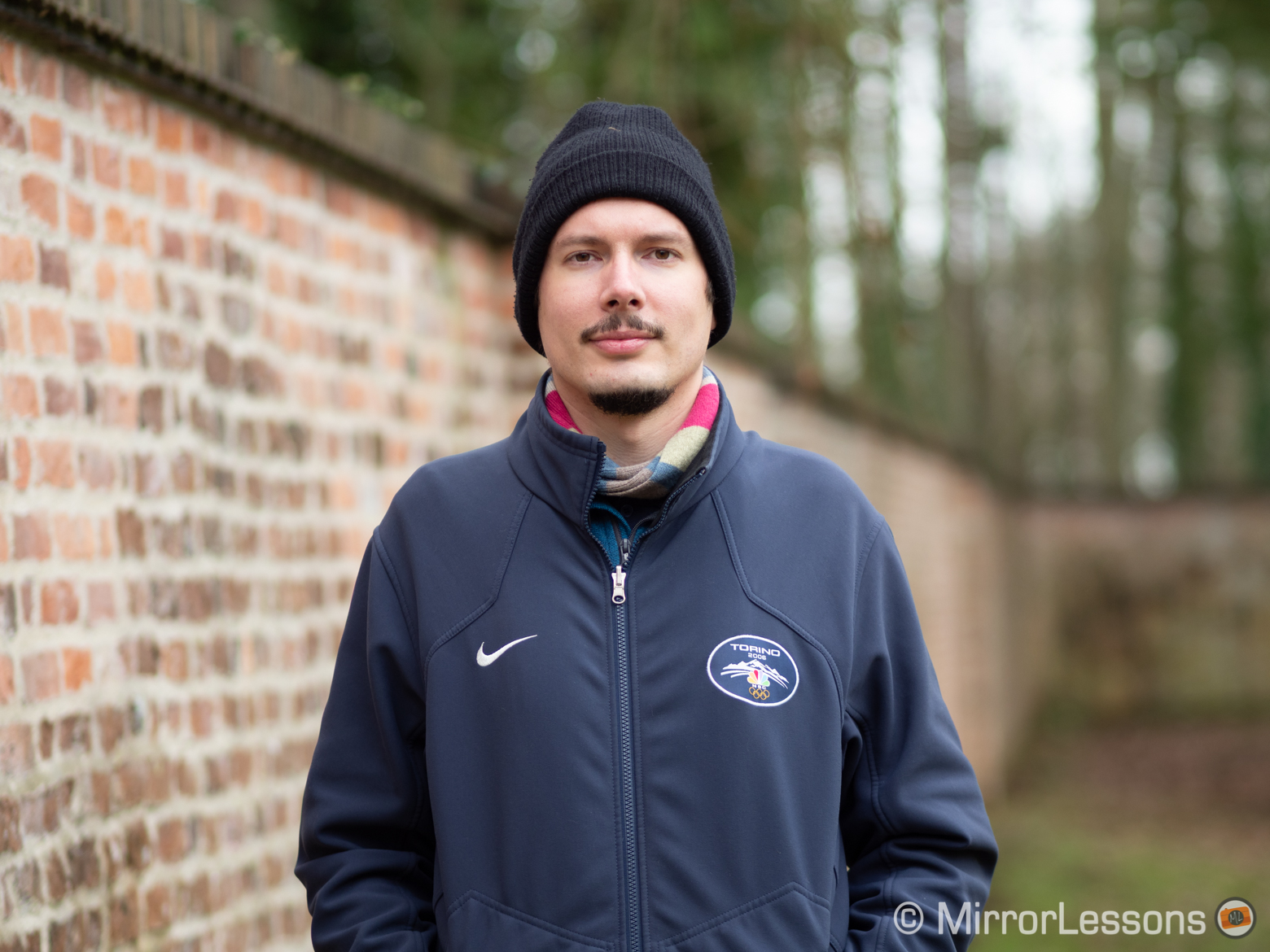 Flare
Both the Sigma and Olympus feature a special lens coating designed to reduce flare and ghosting. The 56mm benefits from Sigma's Super Multi-Layer Coating whereas the 75mm features Olympus' ZERO coating.
Both lenses produce flare if you actively search for it but it took me some time to reproduce relevant examples. If you attach the lens hood to either product, it is very rare to encounter any signs of flare or ghosting in your scene.
Chromatic aberration
The two lenses produce extremely mild fringing at the fastest apertures in areas of high contrast but it is nothing to be concerned about. And if you do happen to come across any traces, it can easily be corrected using a software application such as Lightroom.
Distortion and Vignetting
Some light corner shading is visible when the two lenses are used wide open but at all other apertures, it is negligible. As for distortion, there is barely any to speak of.
Note: In the case of Micro Four Thirds lenses, vignetting and distortion are automatically corrected in-camera and these correction parameters are also contained within the RAW file. This means you do not need to apply a profile in post-production.
Minimum Focus Distance
The Sigma has a minimum focus distance of 50cm whereas the Olympus is limited to 84cm. As you can see, you can get much closer with the Sigma lens and the magnification is higher (0.135x vs 0.1x).
---
Field of view
The difference in field of view is exactly what you'd expect from these two lenses: the Sigma is quite a bit wider than the Olympus lens but both are suitable for portrait work. However you'd probably be more inclined to use the 75mm for headshots whereas the 56mm works well for both headshots and upper body shots. The Olympus lens is also a little too long for indoor work where there isn't a lot of space to move about.
You can see the difference in field of view by toggling back and forth between the two images below.
---
Autofocus performance
The Sigma lens features an AF stepper motor whereas the Olympus lens uses an MSC (Movie Stills Compatible) mechanism, both of which are suitable for stills and video work.
For stills in S-AF on the OM-D E-M1 II and Lumix GX85, both lenses locked on very quickly in good light conditions but struggled a little more in poor light conditions. The same can be said for the C-AF performance.
When used for video in C-AF on the OM-D E-M1 II, both lenses were able to lock onto a new subject quickly provided there was enough contrast and light in the scene. In scenes with a lack of contrast, the camera sometimes fails to lock and it isn't uncommon to experience some hunting.
Both AF mechanisms are extremely quiet. The 75mm emits a very faint ticking noise when used for video in C-AF but it is barely audible in your footage, whereas the 56mm is completely silent.
---
Manual focusing
Both lenses feature a fly-by-wire focus ring with grooves along the surface to enhance your grip. That of the Olympus lens is made of metal whereas the Sigma's is made of rubber. I personally prefer the feel of the latter as it is more pleasant to turn in cold conditions, not to mention that it has deeper grooves. However I find the 75mm's focus ring a little more precise in use.
---
Conclusion
No matter which way you look at it, the Sigma 56mm 1.4 is a compelling addition to the Micro Four Thirds lens catalogue. It has everything you could desire from a portrait lens, including a compact yet lightweight build that incorporates weather-sealing, excellent optical quality even when shot wide open, a fantastic bokeh, and a quick and silent AF motor. But perhaps the real clincher is its affordability – especially compared to other portrait offerings from Olympus and Panasonic. For example, at the time of writing, the M.Zuiko 75mm is around $300 more expensive than the 56mm, even though it is approximately 2/3 stops slower, not quite as sharp at a distance, and lacks dust and moisture resistance.
If you're ready to buy your first portrait lens for the Micro Four Thirds system, I cannot think of a single reason you shouldn't jump on the Sigma 56mm f/1.4. Indeed, the only reason to consider the more expensive 75mm instead is for its longer focal length, which is preferable for headshots or events where you need a longer reach.
As for those of you who already own the 75mm, my humble advice would be to hold onto the lens since none of the differences we've seen are enough to justify exchanging one for the other.
Choose the Sigma 56mm f/1.4 if you:
enjoy shooting a mix of headshots and upper body shots
want to spend as little as possible on a portrait lens without compromising on quality
require some degree of weather-sealing for your work
Choose the Olympus M.Zuiko 75mm f/1.8 if you:
mostly shoot headshots (the 150mm equivalent coverage is quite long)
find it for a more affordable price second-hand
---
Check the price of the Sigma 56mm f/1.4 on B&H Photo
Check the price of the M.Zuiko 75mm f/1.8 on B&H Photo
---
You may also be interested in:
---
Sample Images
Sigma 56mm f/1.4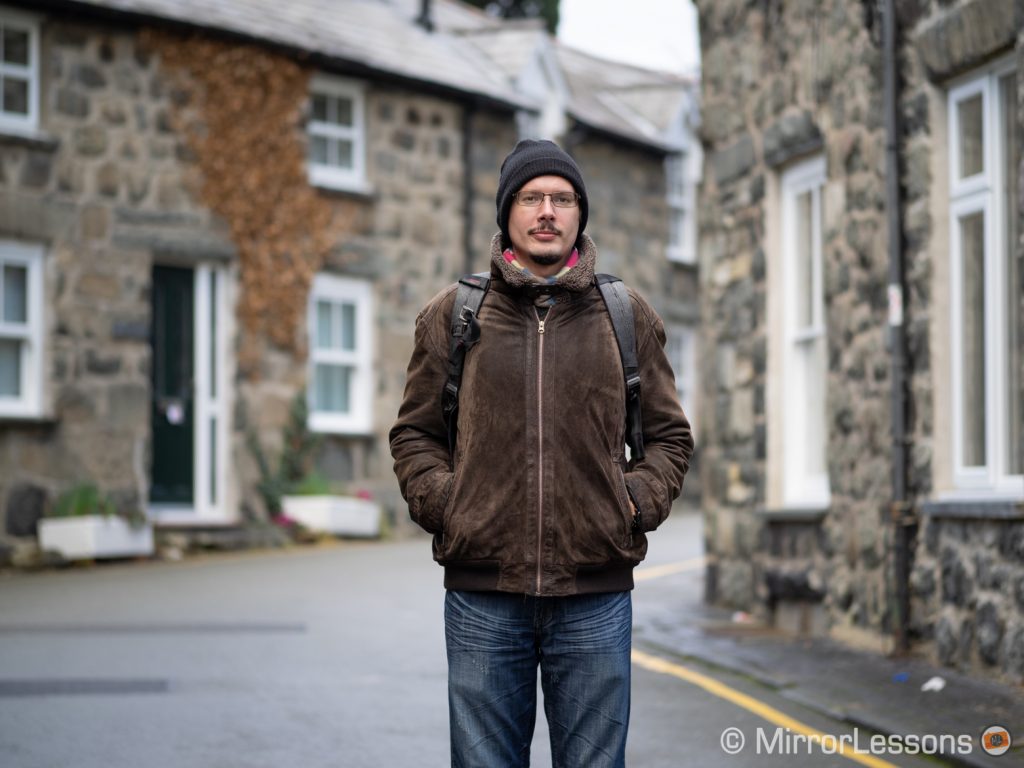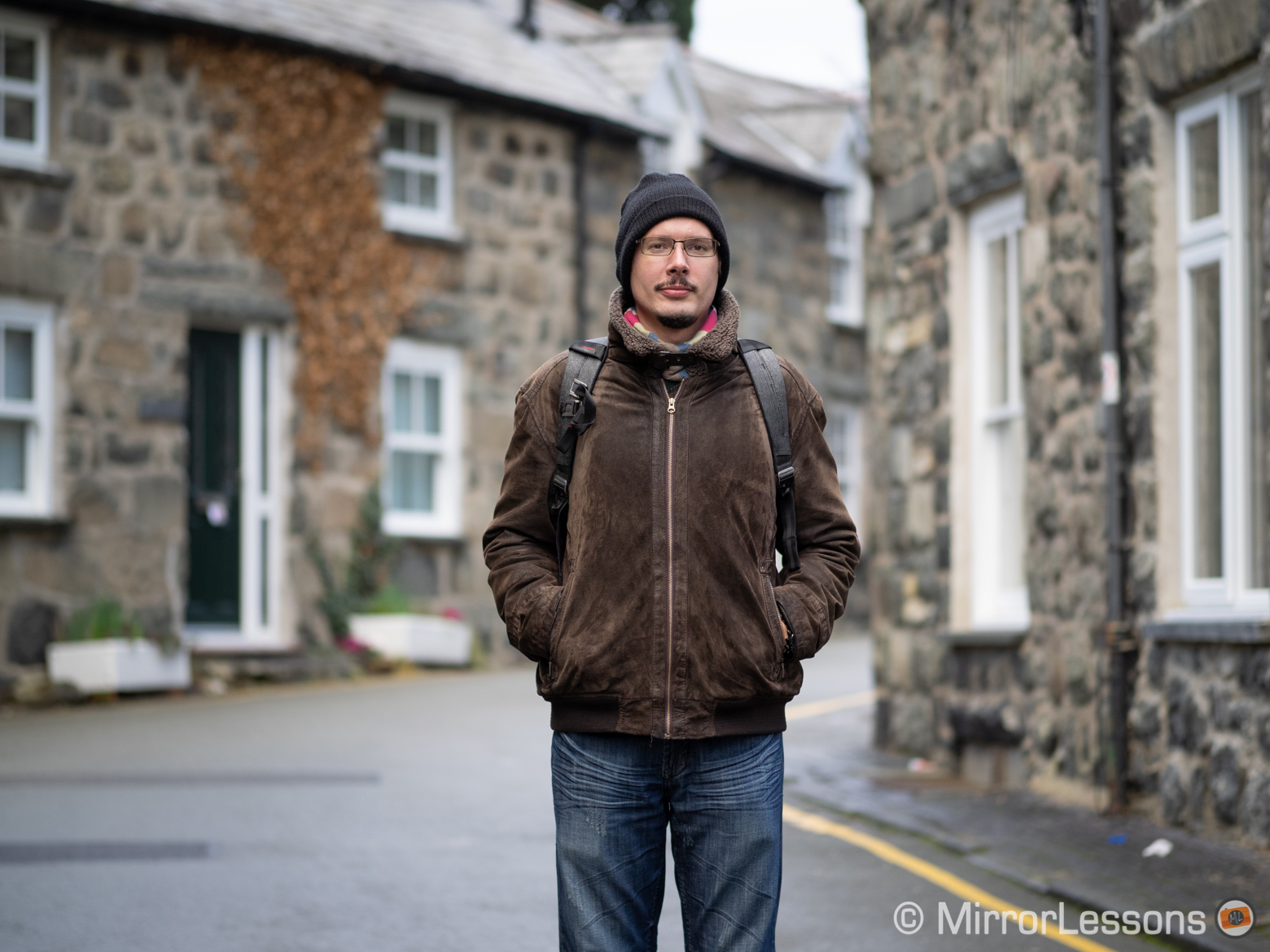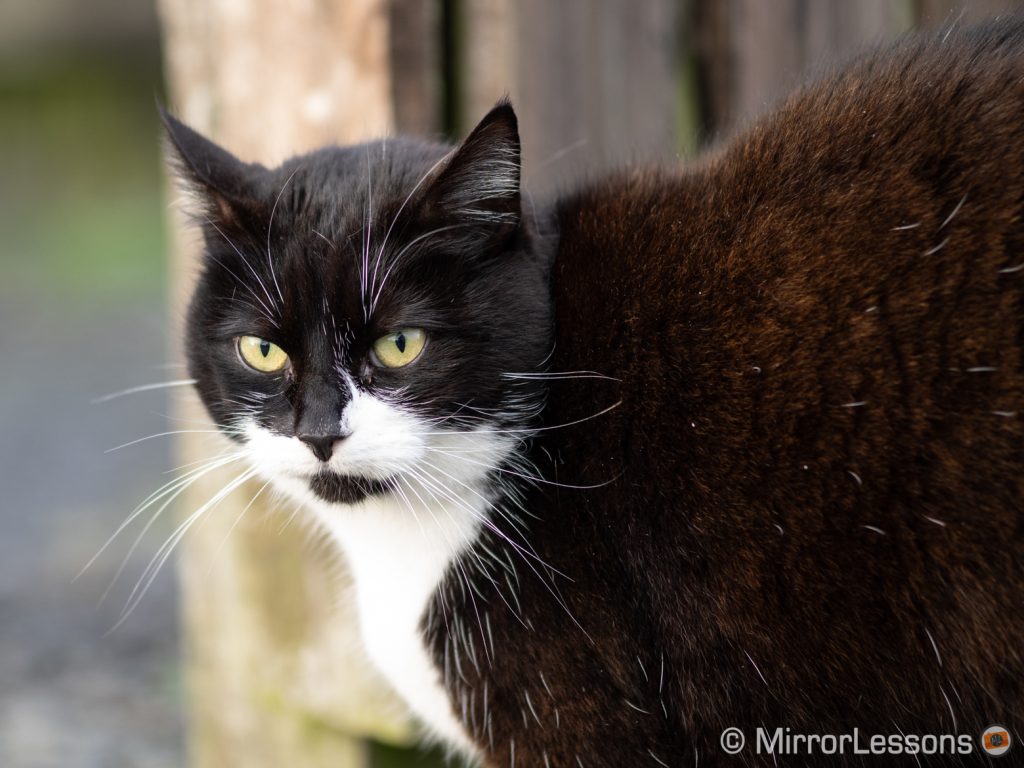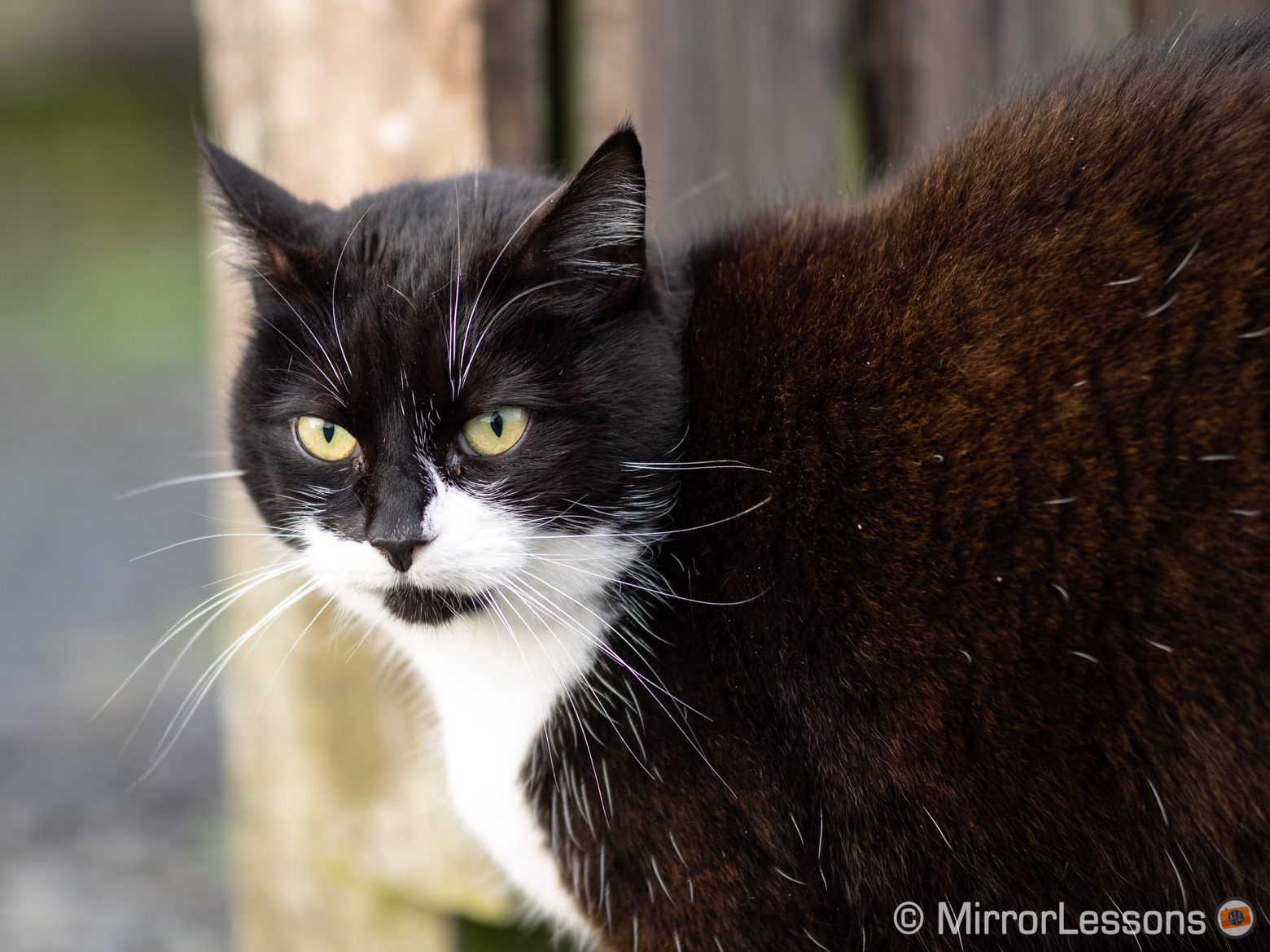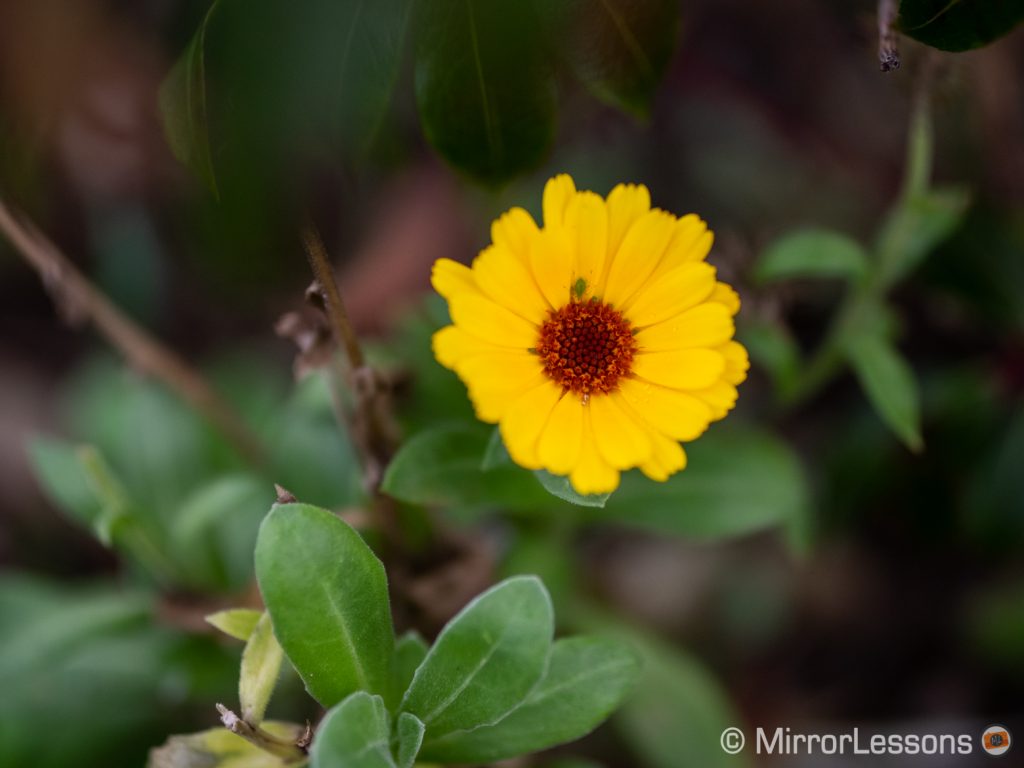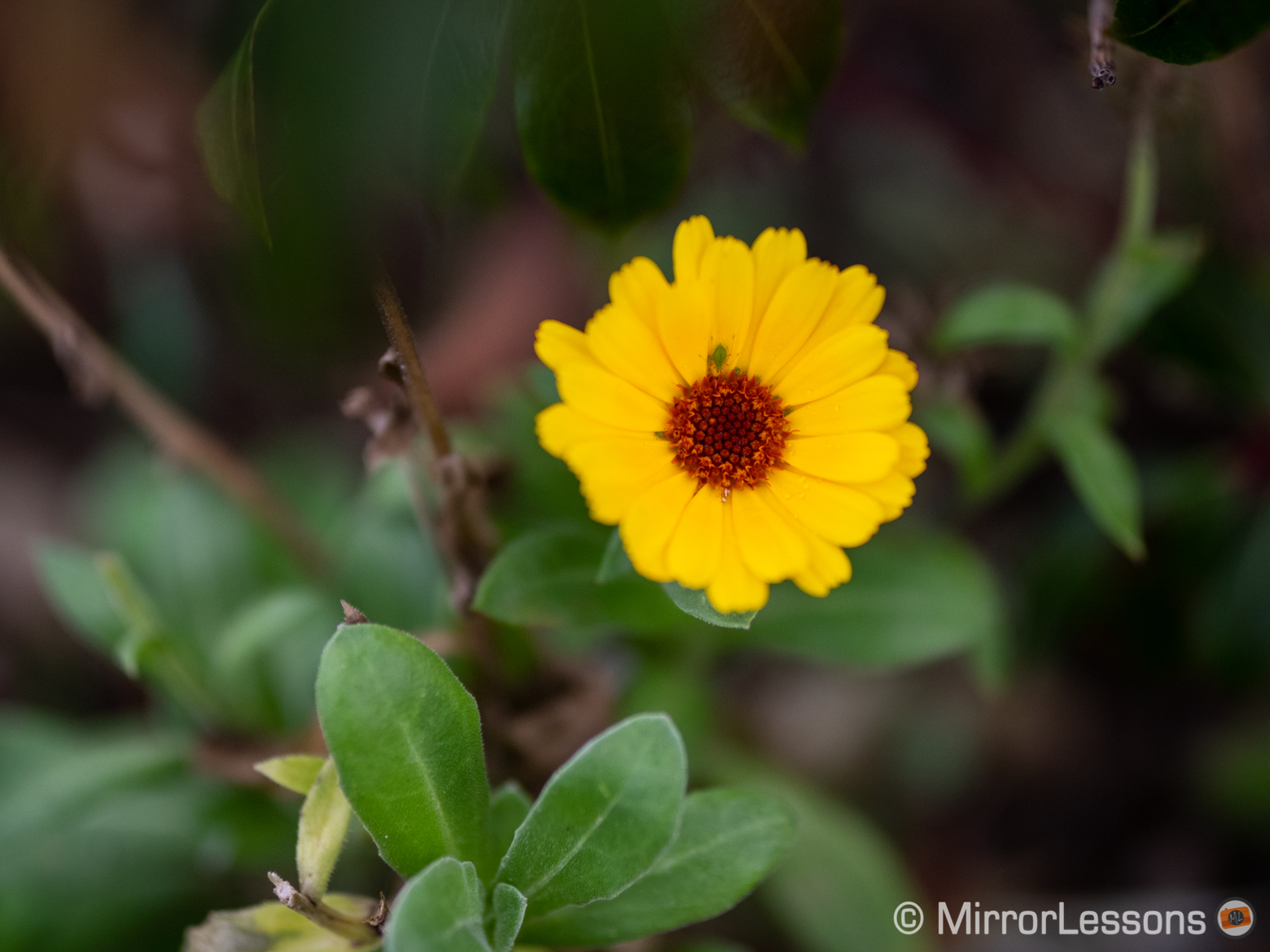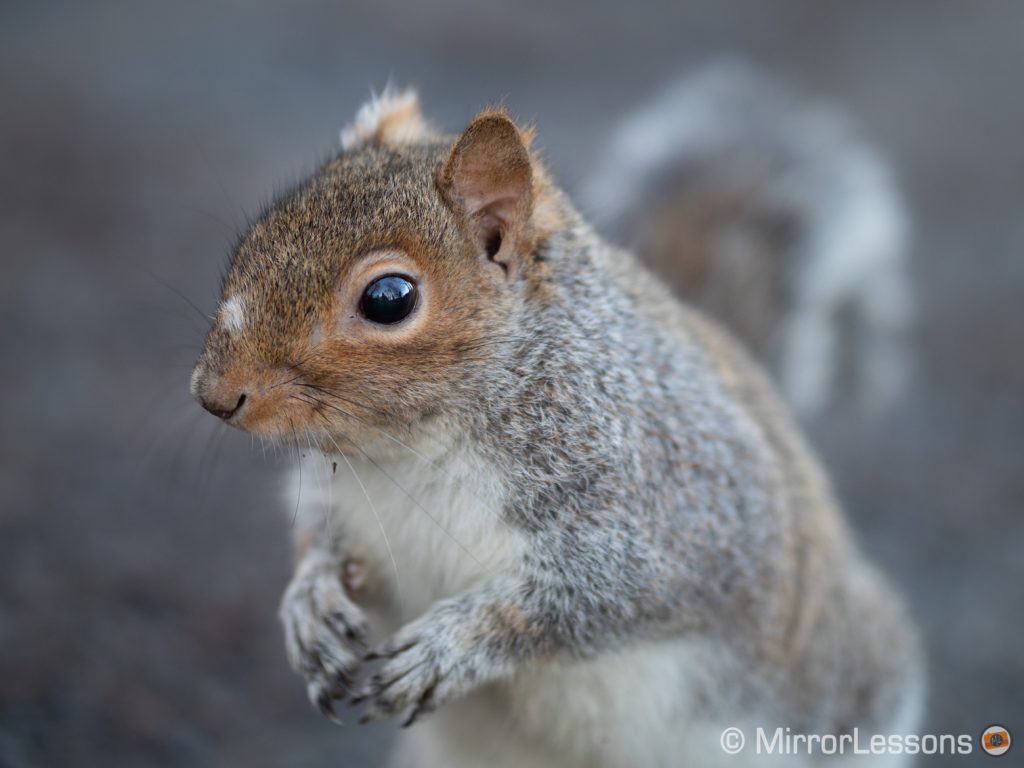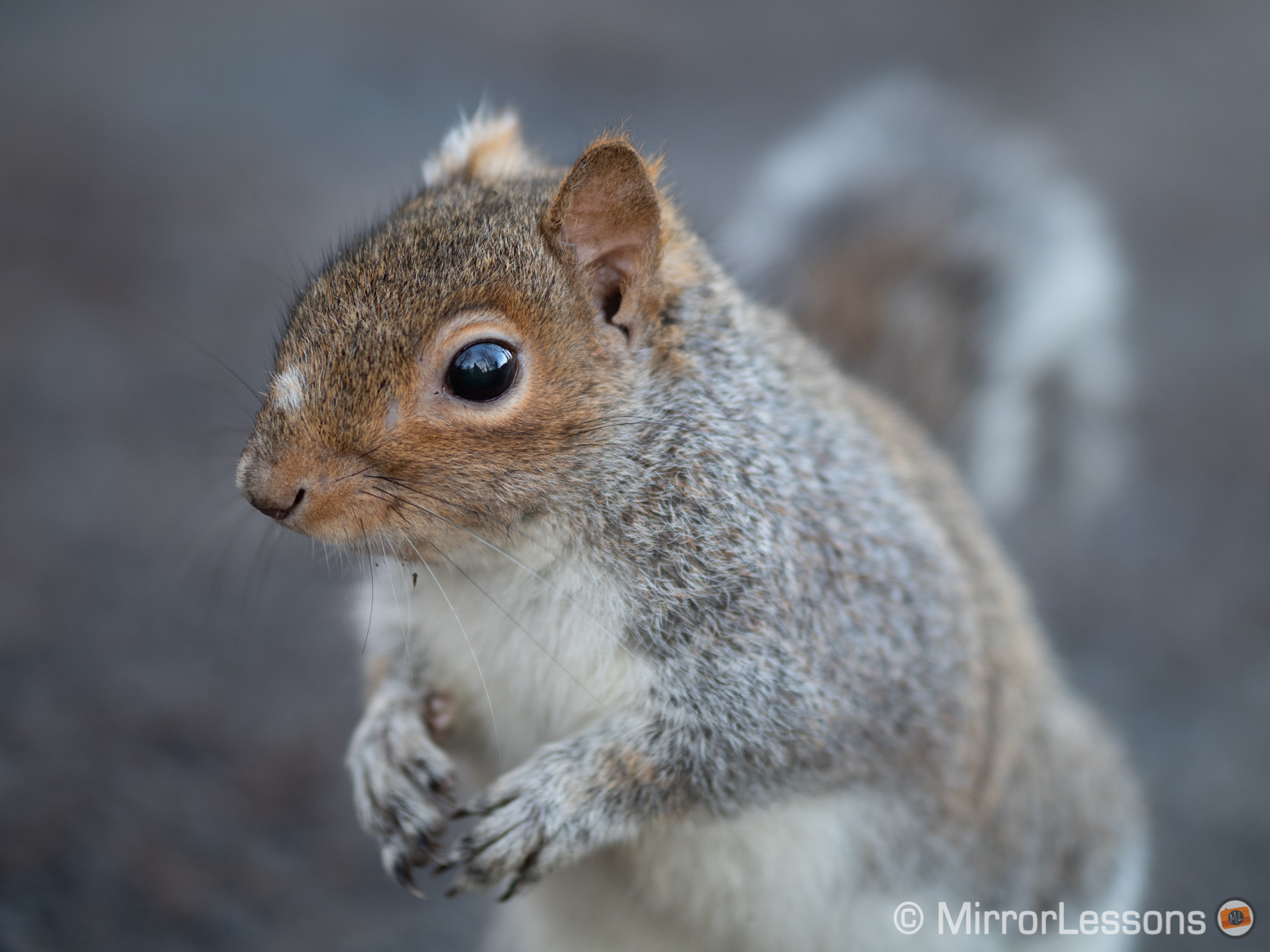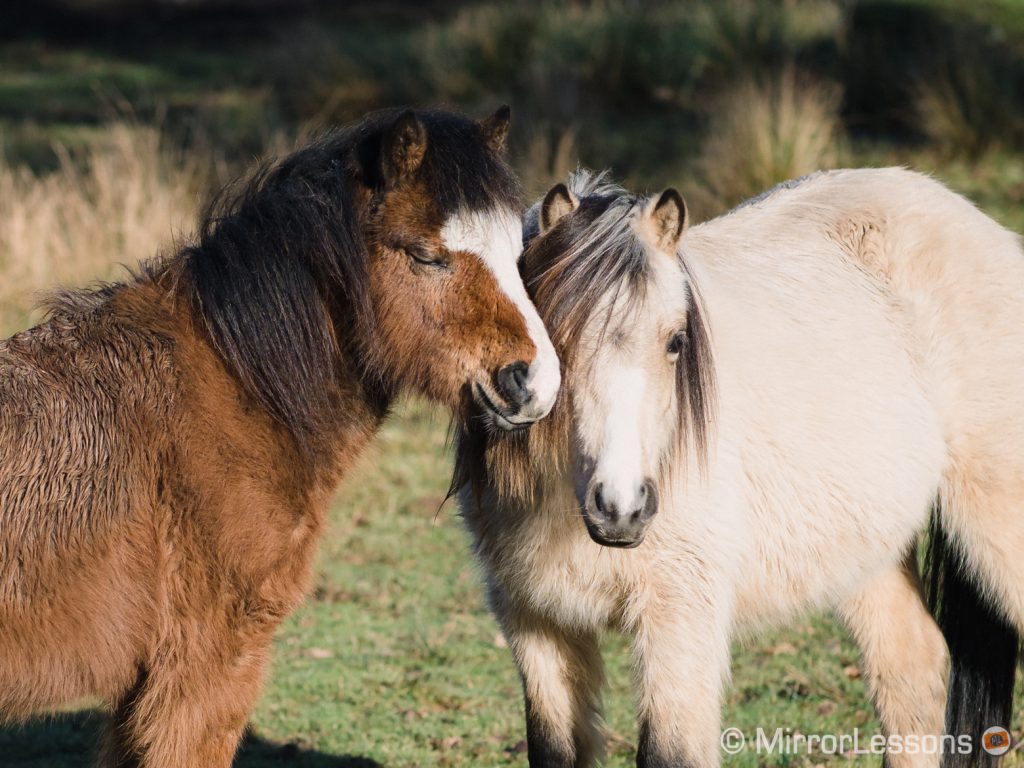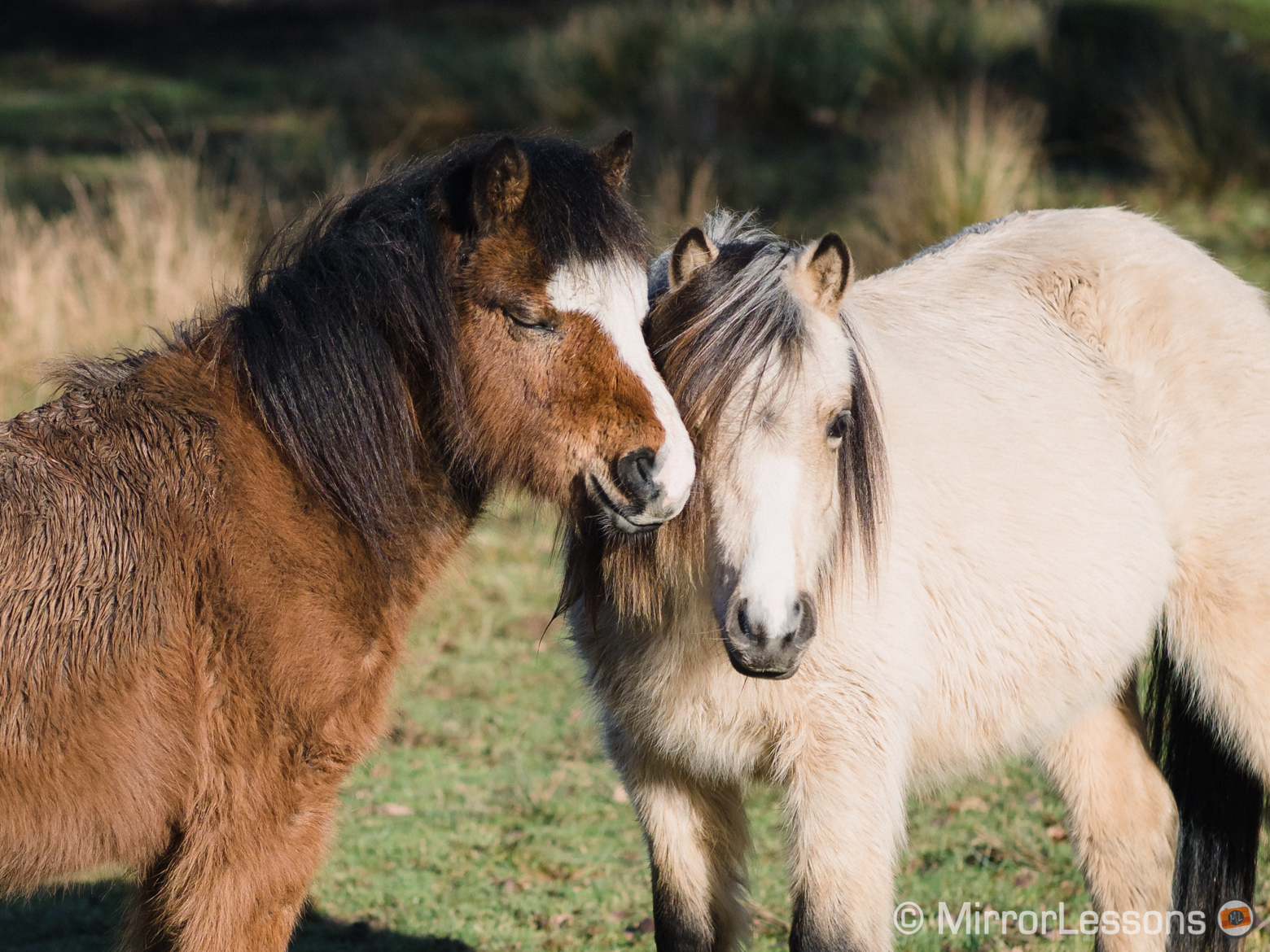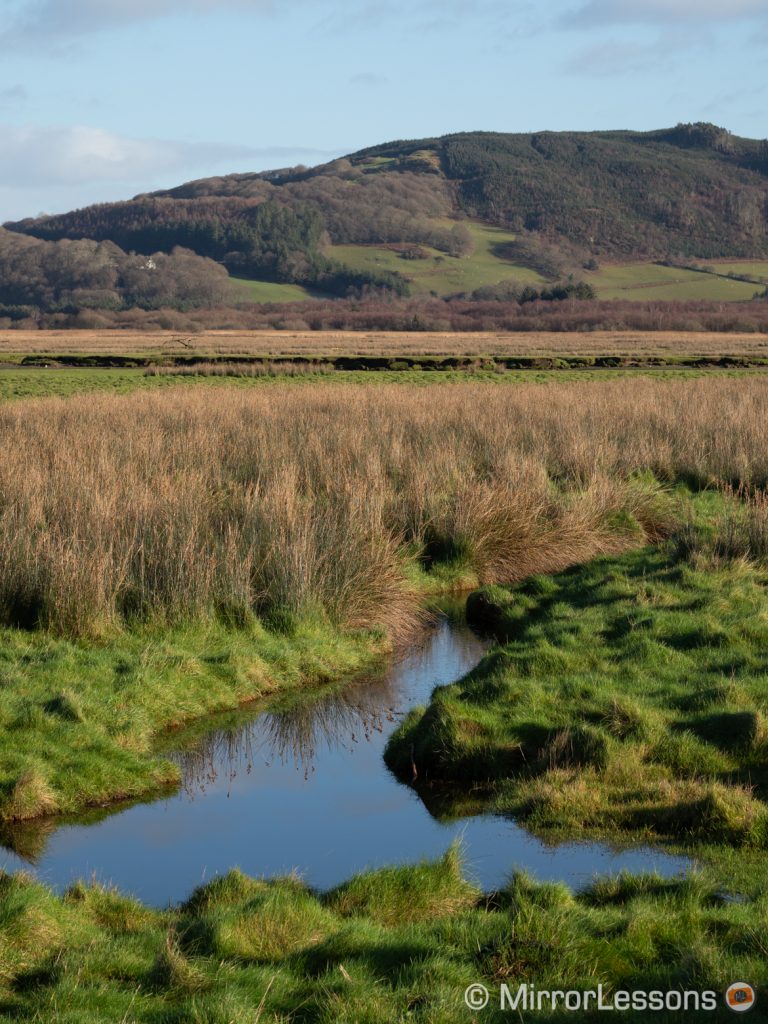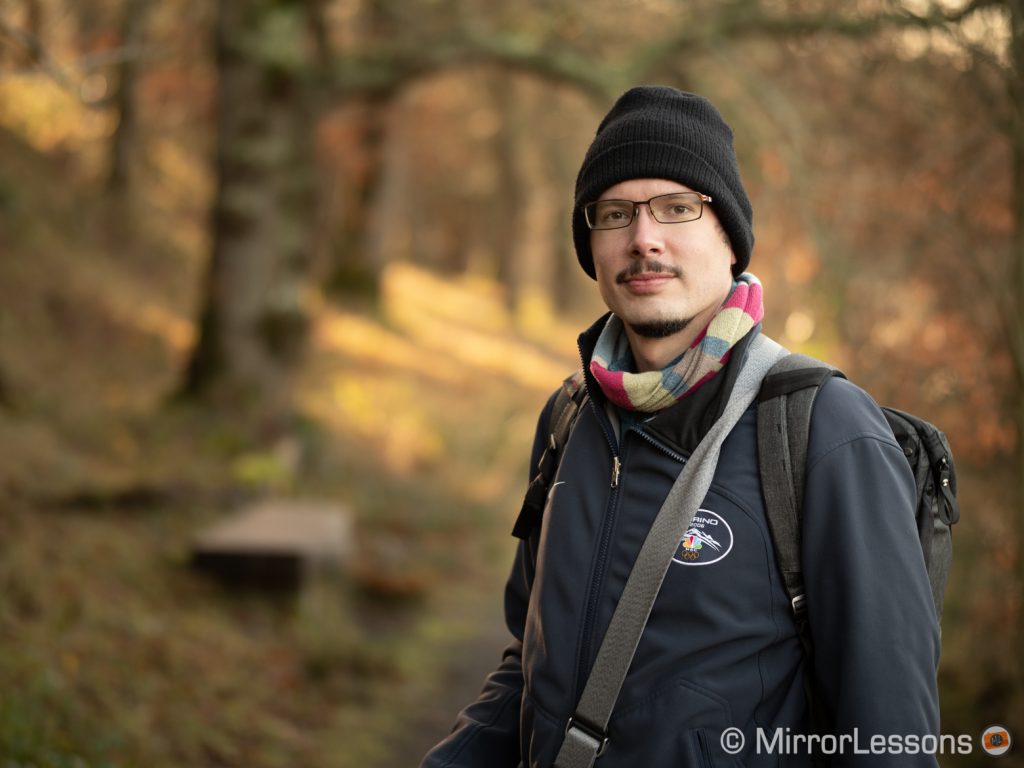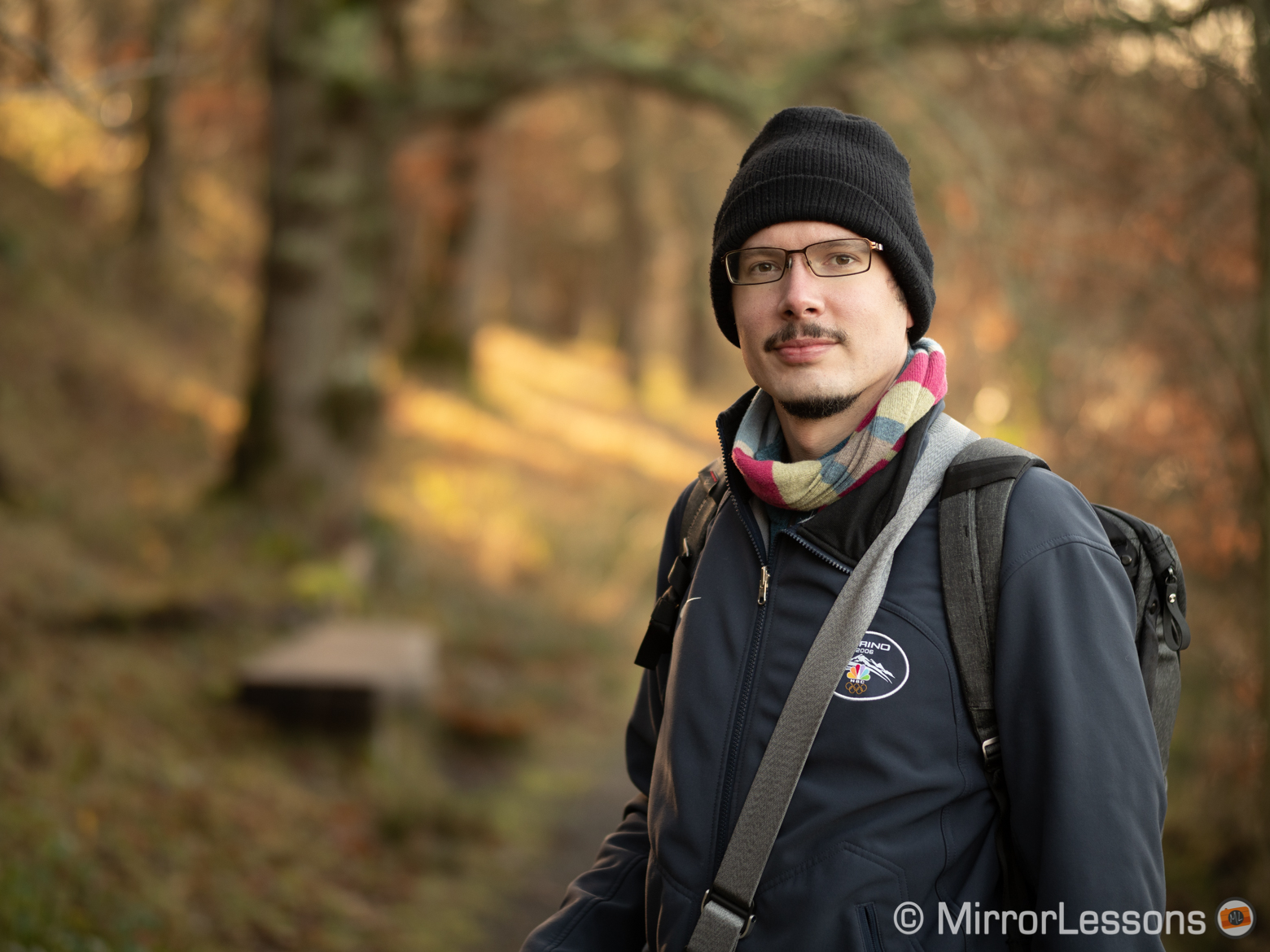 M.Zuiko 75mm f/1.8