A few months ago, we travelled to Barcelona for the launch of Panasonic's Lumix S1 and S1R. Although Mat had been there before for business many years ago, this was my first ever trip to this vibrant Mediterranean city and it lived up to my every expectation: sandy beaches stretching for miles, palm trees as common as conifers, friendly sun-kissed people, and stunning gothic and modern architecture around every corner.
---
Ethics statement: All opinions expressed in this article are based on our real-world experience the Laowa 9mm f/2.8. We were not asked to write anything about this product, nor were we provided any compensation of any kind. At the end of the article, there are affiliate links. If you decide to buy something after clicking the link, we will receive a small commission. To know more about our ethics, you can visit our full disclosure page. Thank you!
---
To while away the time before the press event, I decided to try out a lens that had arrived just a couple of days prior to our departure: the ultra-wide Laowa 9mm f/2.8 Zero-D. Designed for mirrorless cameras such as Fujifilm X, Sony E, Canon EF-M and Micro Four Thirds, it makes the grand promise of zero distortion despite having a very wide angle of view of 113° (APS-C).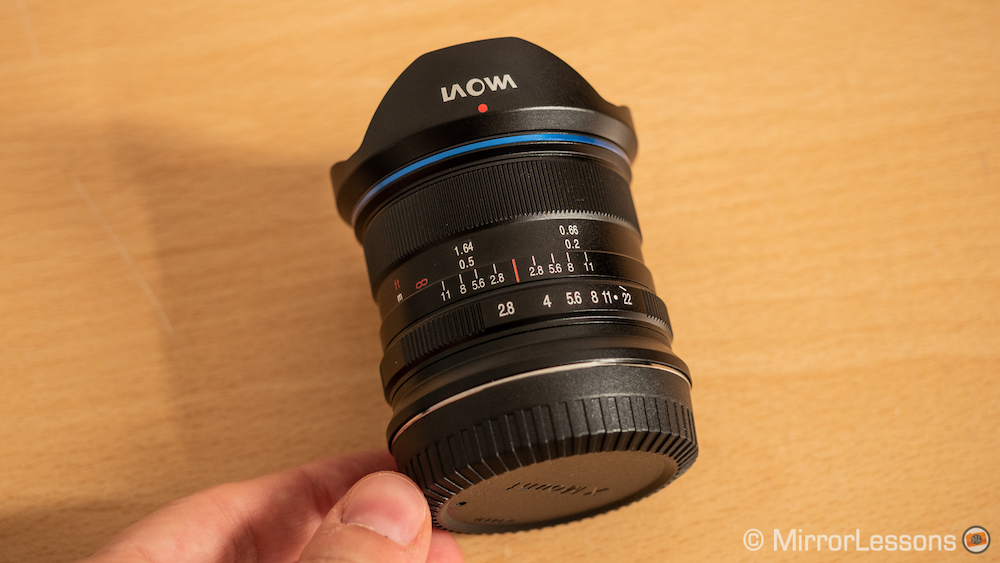 Once settled in our hotel room, I mounted the lens onto our Fujifilm X-T3 and was pleasantly surprised by how well it balanced on the camera. It has a fully metal build but because it is so small and light – just 215g and 60mm in length – you can easily use it on any mirrorless camera, even the smallest models on the Sony range.
When I went to take my first test shot however, I experienced a brief moment of panic because the shutter refused to fire. It was at that moment I realised I didn't have "Shoot Without Lens" switched on in the camera menu – an absolute necessity if you want to use manual focus lenses with no electric contacts on mirrorless cameras!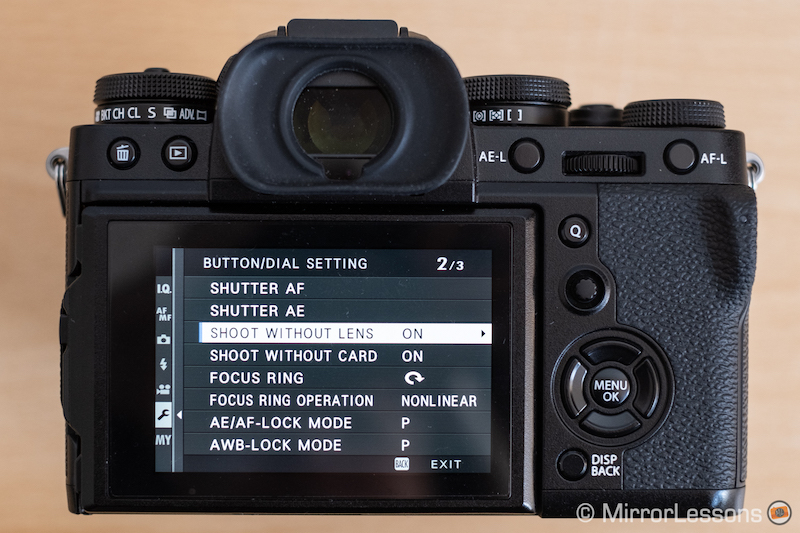 I also made sure to switch to Aperture priority so that the camera could meter for shutter speed while I adjusted the aperture manually via the lens' aperture ring. All that was left to do at that point was to hit the streets of Barcelona!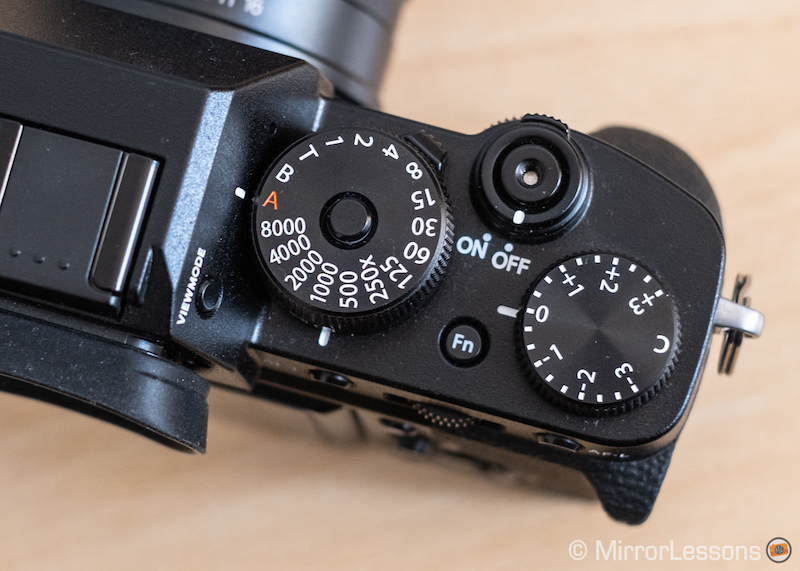 Being a typical sunny day in Spain, the first thing I investigated was flare resistance. As you can see from this picture taken next to one of the bridges on the Passeig Maritim seaside road, circular blue ghosts can appear in direct sunlight, as well as the occasional red halo.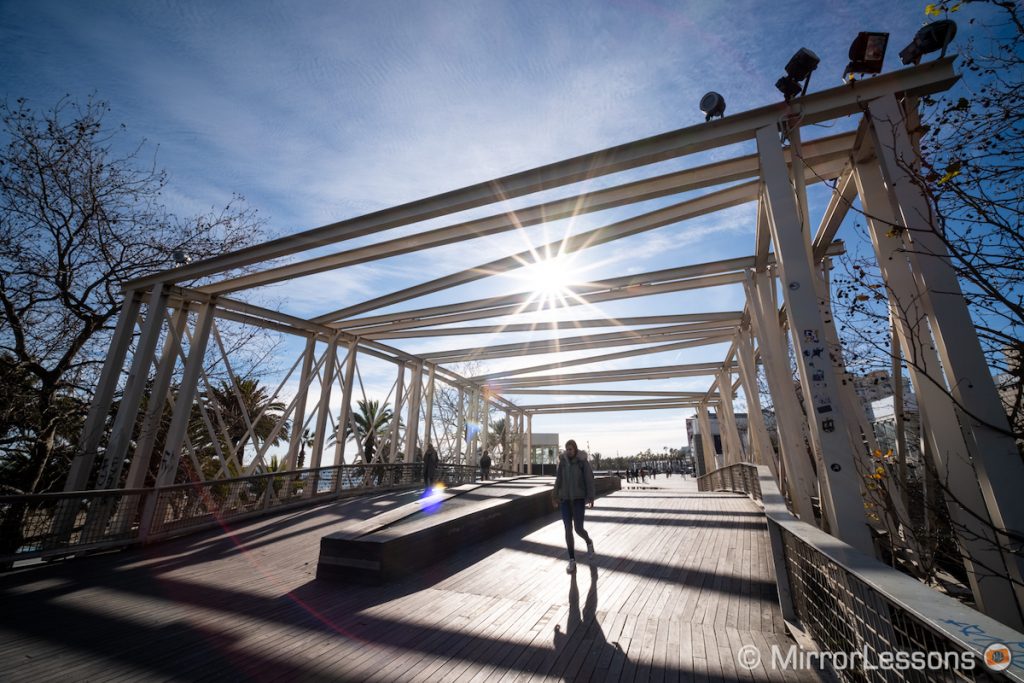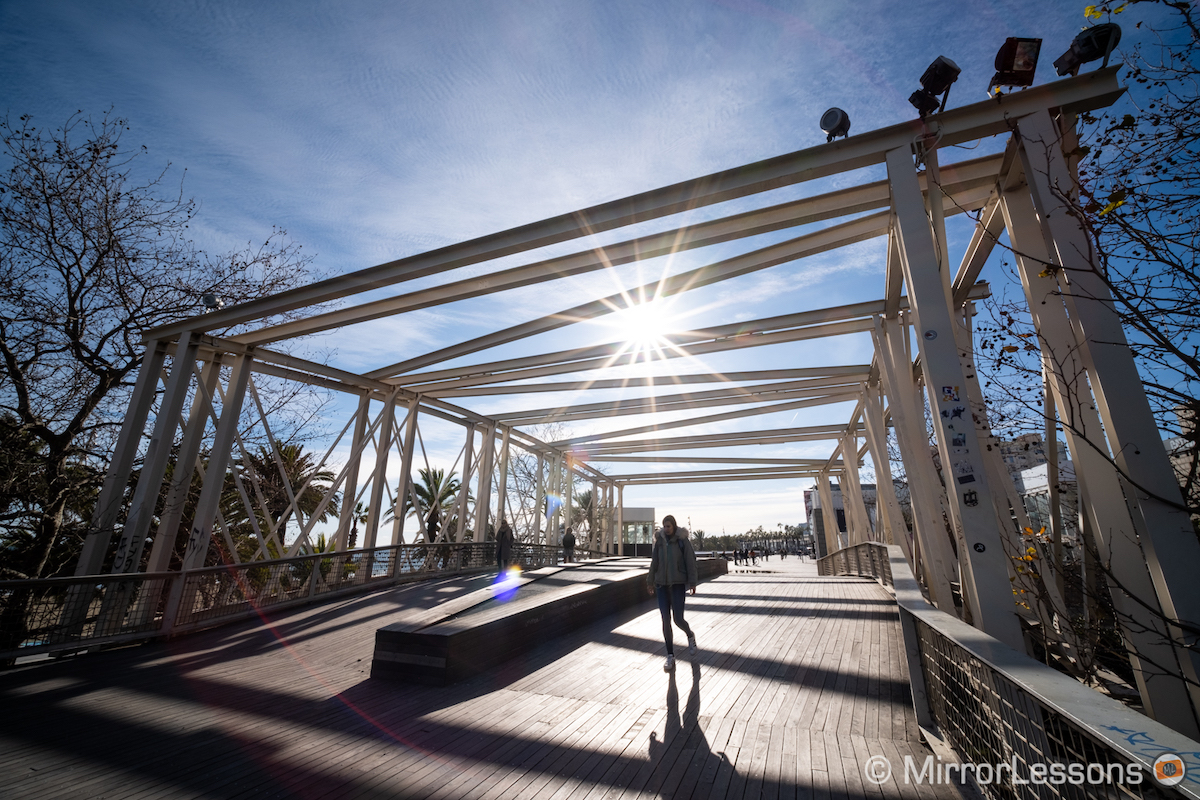 After returning home, I came across an even more severe example while using the lens inside Chester Cathedral. Thankfully it is a simple matter of slightly adjusting your composition to mitigate the effects. Note that the lens does come with a small petal-shaped metal lens hood but it doesn't do much to reduce flare or ghosting.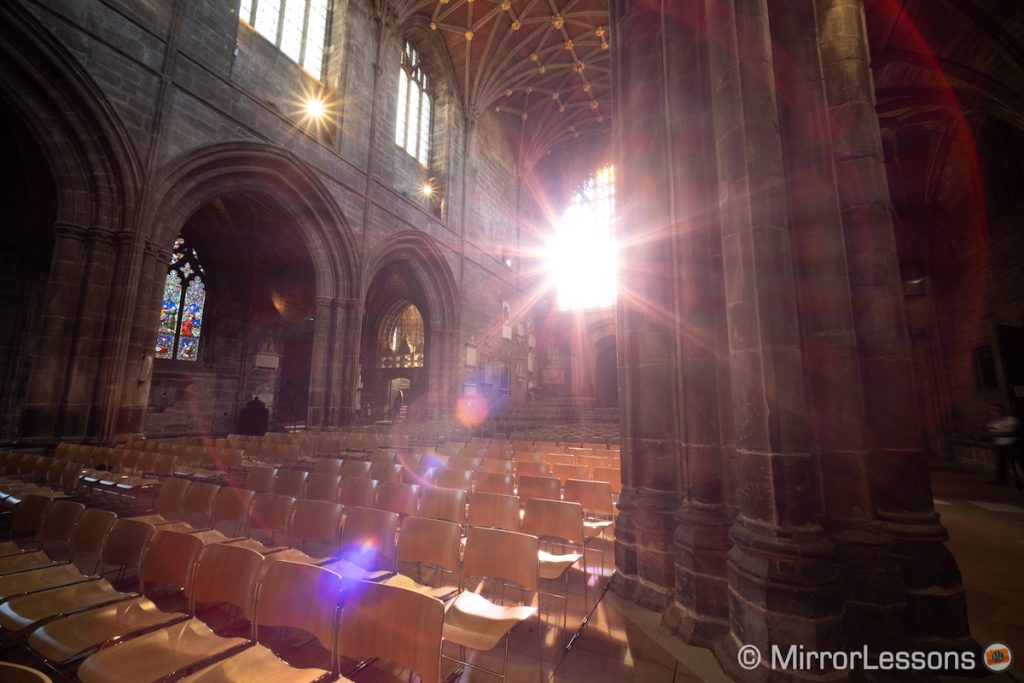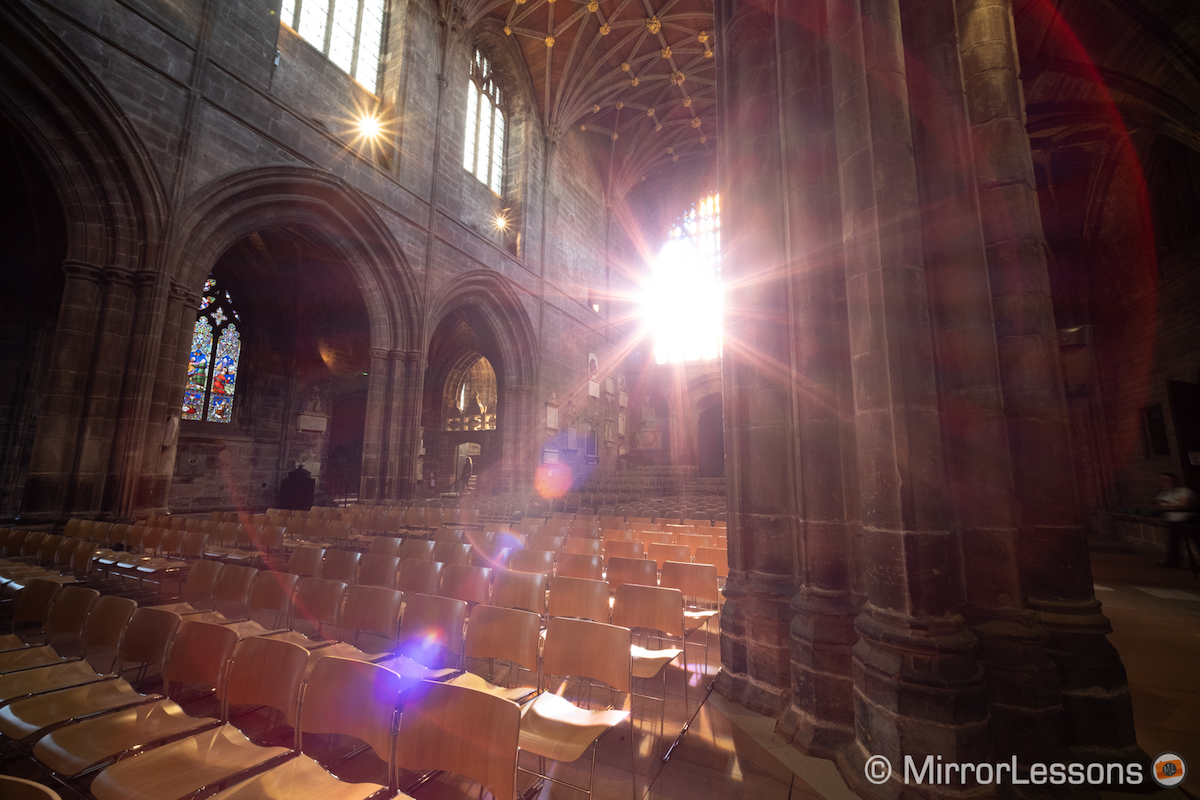 Speaking of the lens hood, I ended up ruining a few of my initial shots because it wasn't attached properly. If the hood is even slightly askew, it will produce noticeable dark shading in the corners. Long story short, always remember to check that the hood is on properly after taking it out of a bag since that's where it's most likely to twist out of place.
As we explored the marina and began meandering towards the city centre, I made sure to record a video whenever I changed my aperture since I knew that the lack of electronic contacts meant that no EXIF data would be recorded. (The X-T3 always registers the aperture as being f/1.0.) Forgetting to take note of your apertures isn't a big deal if you're taking photos for fun but it can be disastrous if you have a review or comparison to complete!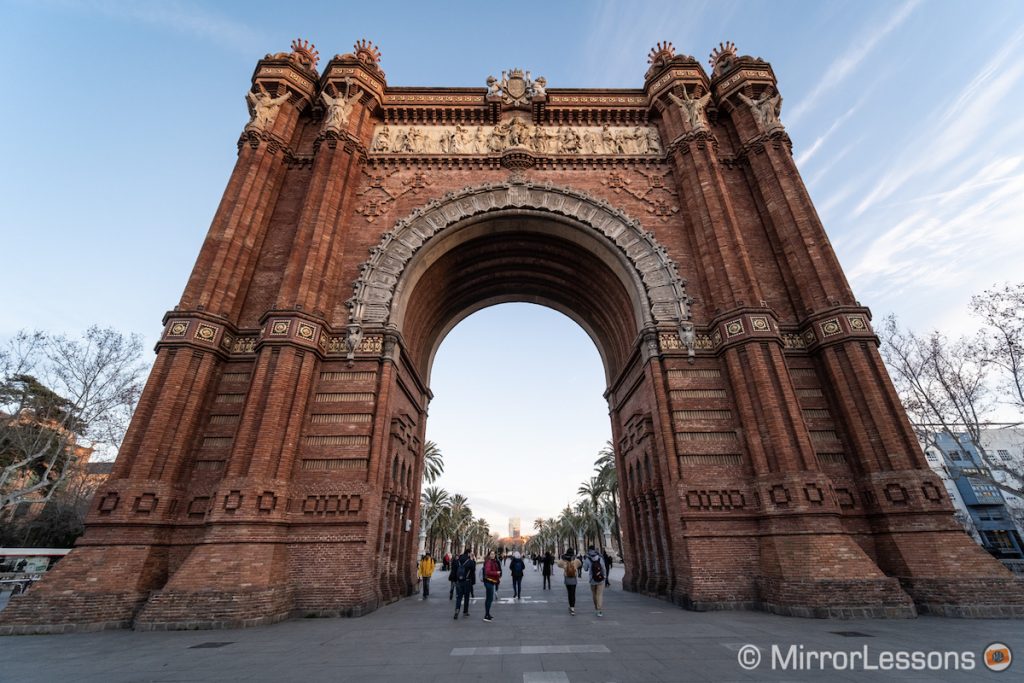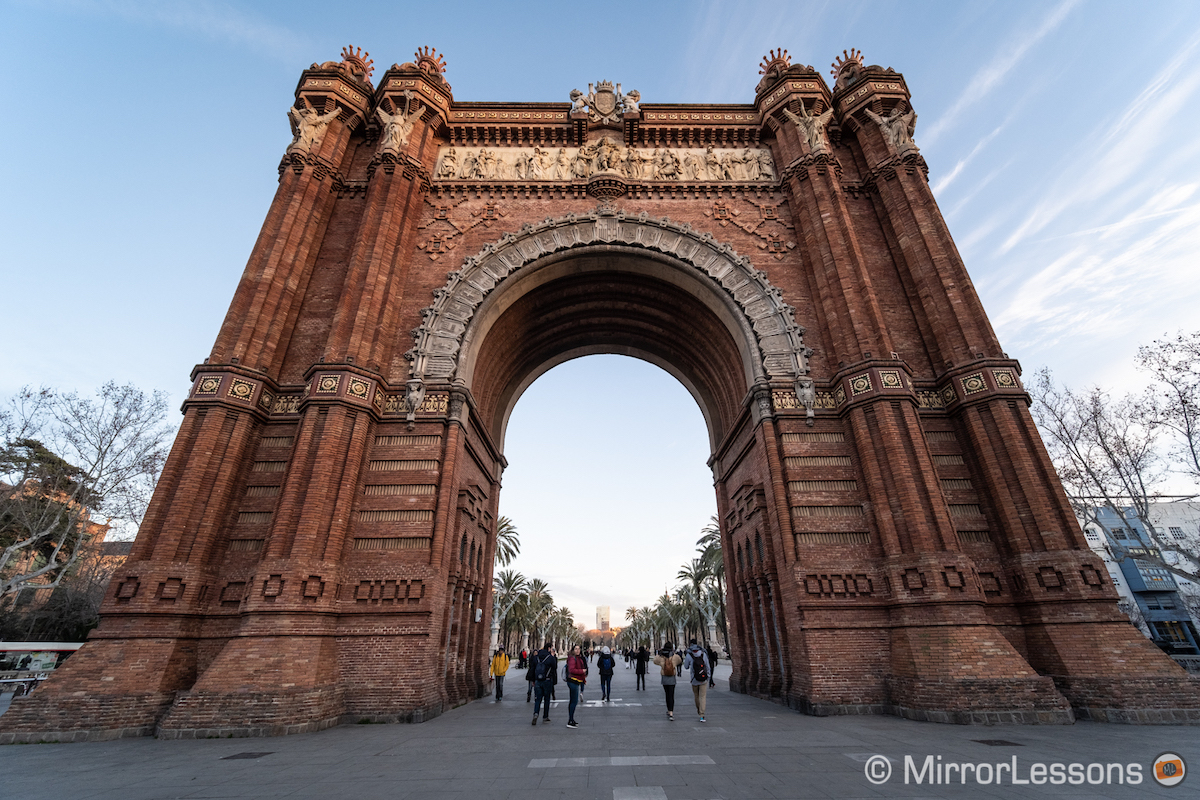 Thanks to the extreme wide angle of the lens, I was able to include lots of elements in my cityscape images, though I admit it was sometimes difficult to avoid perspective distortion and exclude unwanted elements from the extreme corners of my frame. (See the black telephone pole in the top-left corner of the image below!)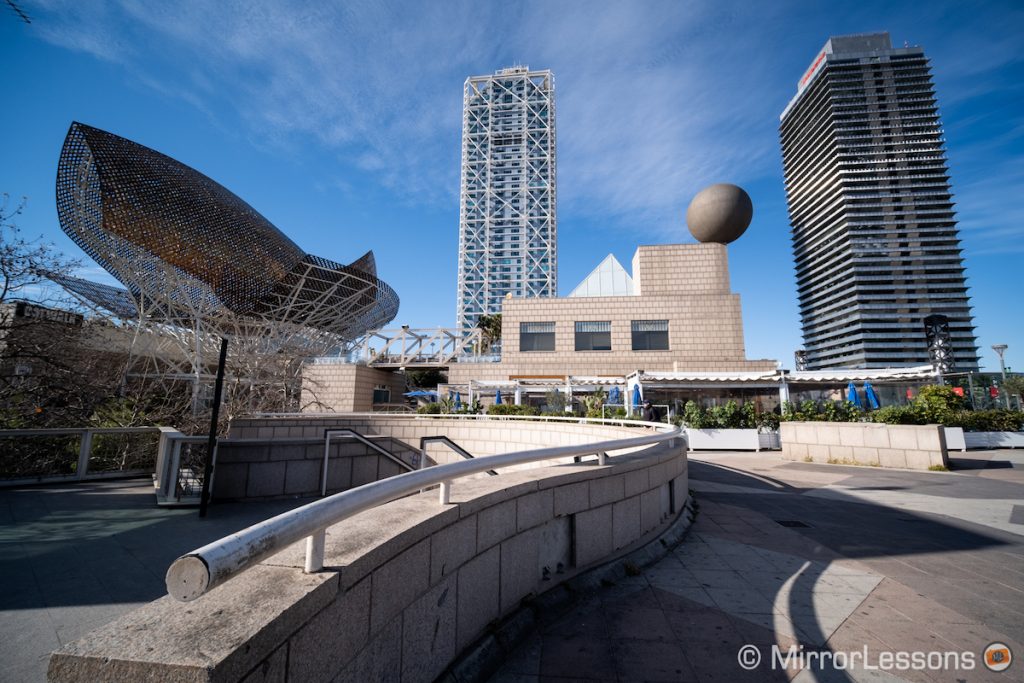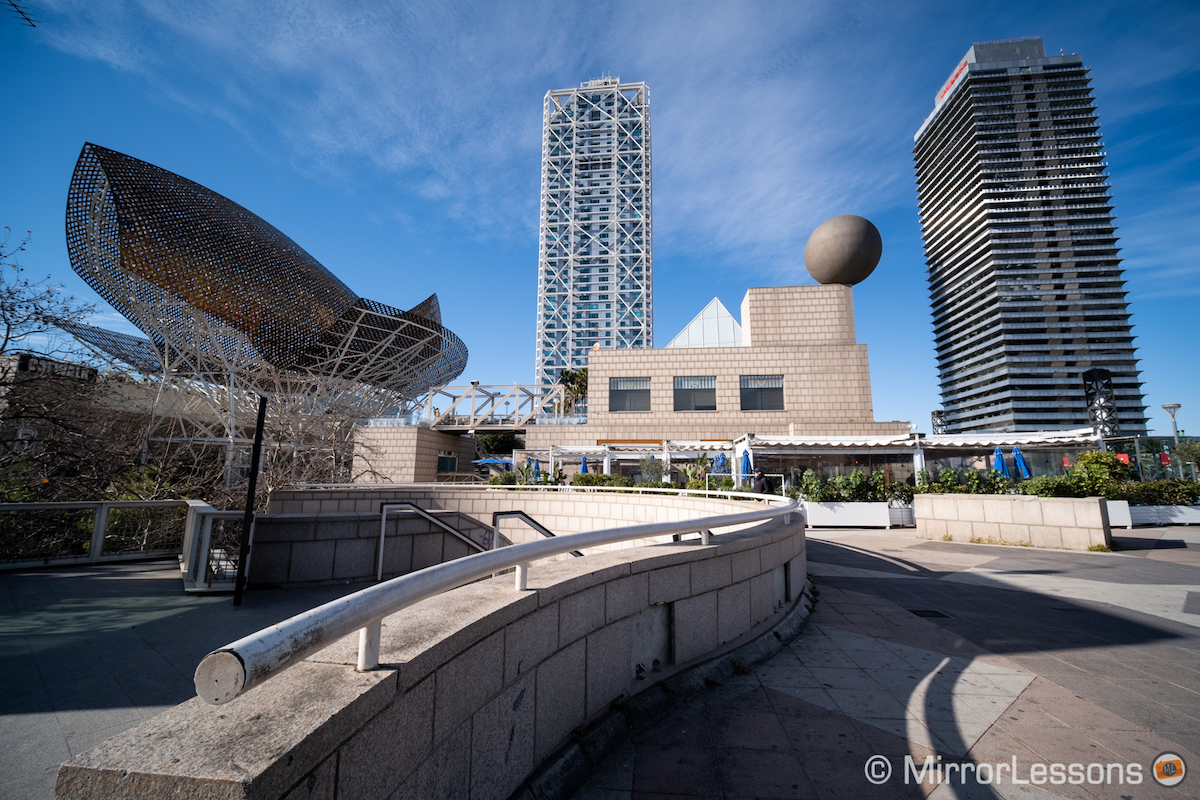 This is probably a good time to mention that the lens doesn't seem to produce any discernible barrel distortion. It looks like the Zero-D moniker is well-deserved!
One place where I was able to break this "no tilting" rule quite freely was inside the basilica of Sagrada Família, an unfinished Roman Catholic church designed by architect Antoni Gaudí in the 19th century. Churches such as this are often excellent places to use wide angle lenses, as their interiors are replete with lines, patterns, colours and lights, with nothing to stop you from looking up and creating interesting, abstract compositions out of them.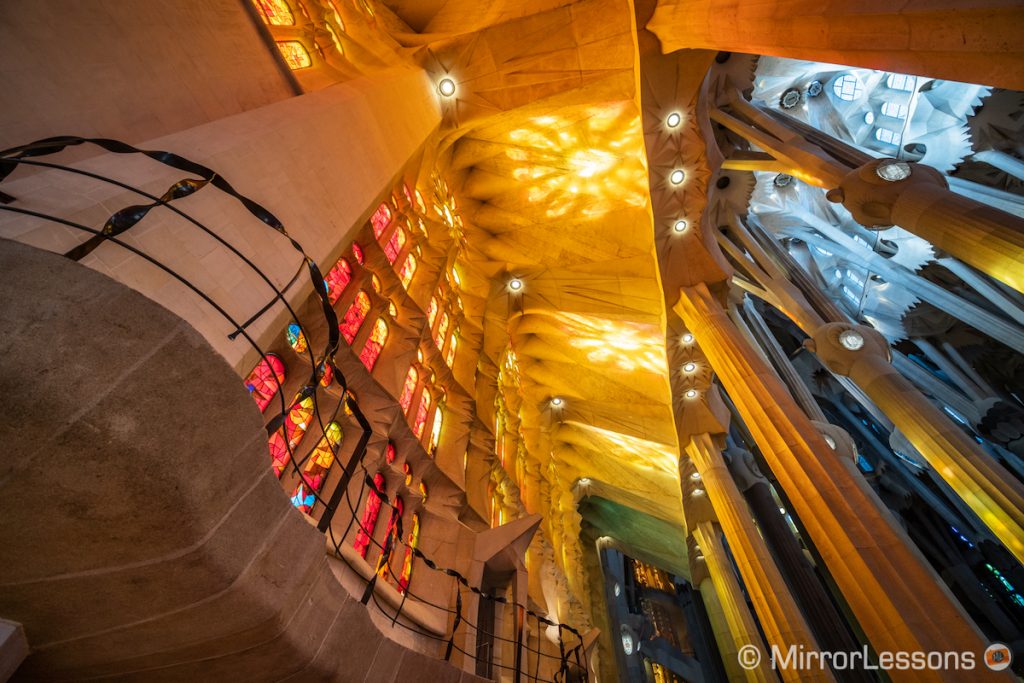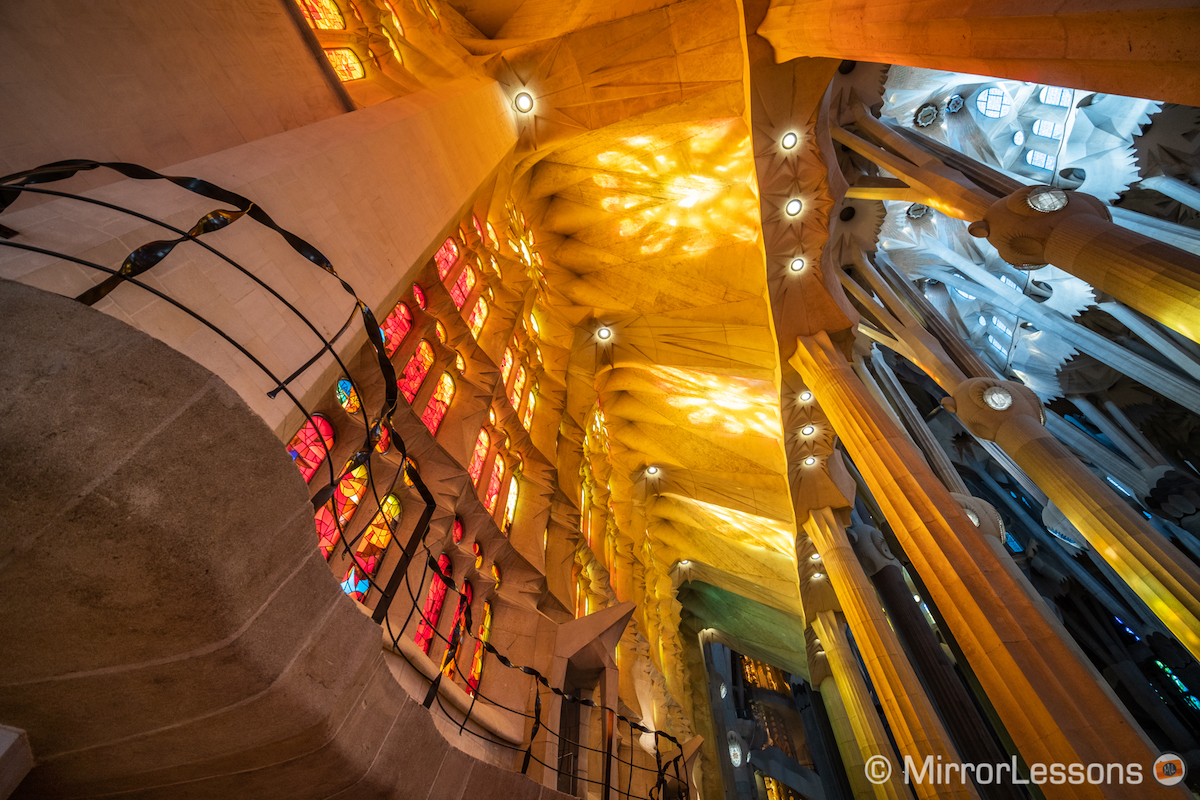 Looking at my samples from inside the Sagrada Família, which were taken at a variety of aperture values, I have to say that I am very impressed with the performance of the Laowa 9mm. Even at f/2.8, the value I used most of the time I was inside, the corners are surprisingly sharp and detailed. For the best results across the frame, f/5.6 and f/8 are the way to go but I was quite happy with some of the images I took at f/16 as well.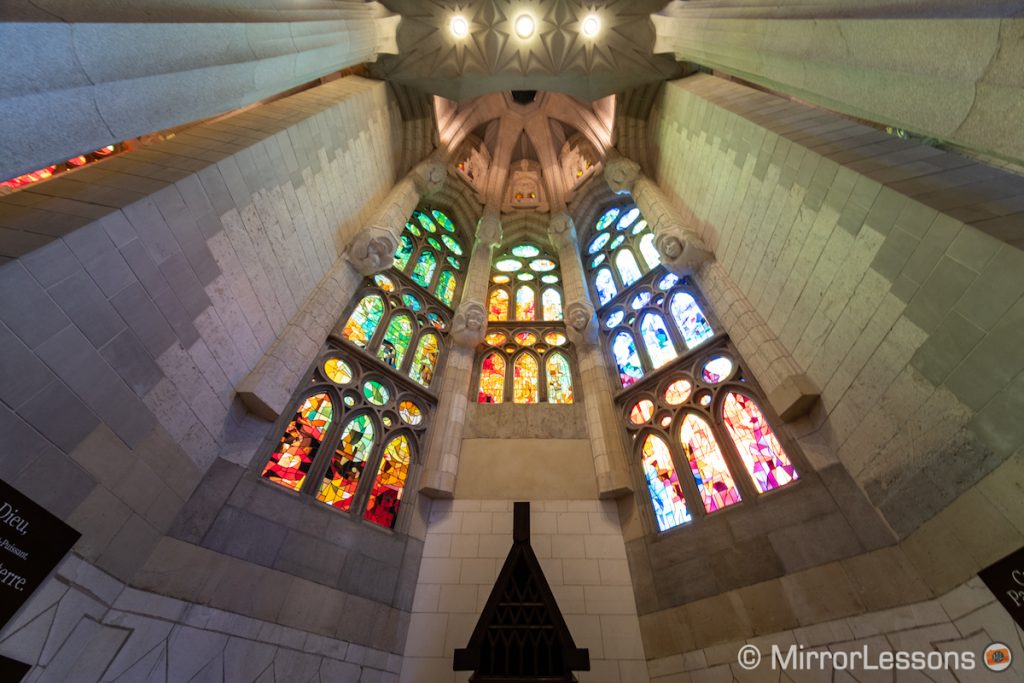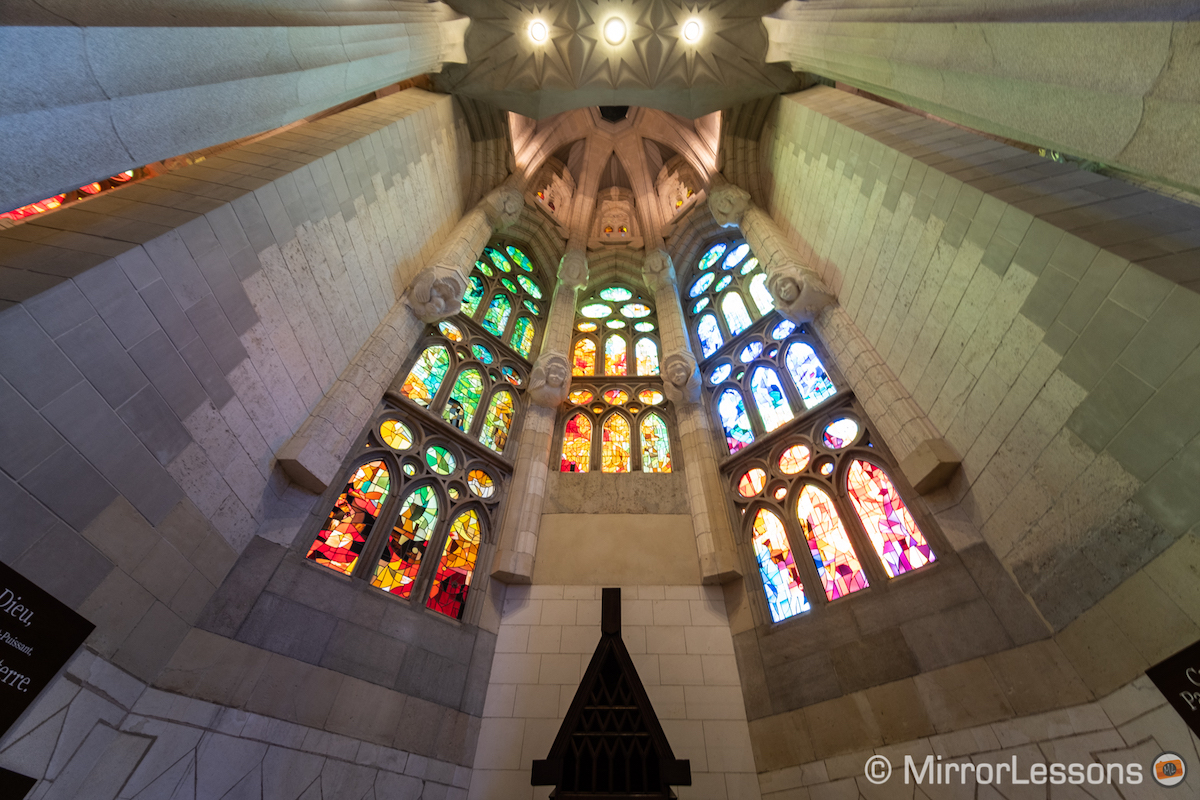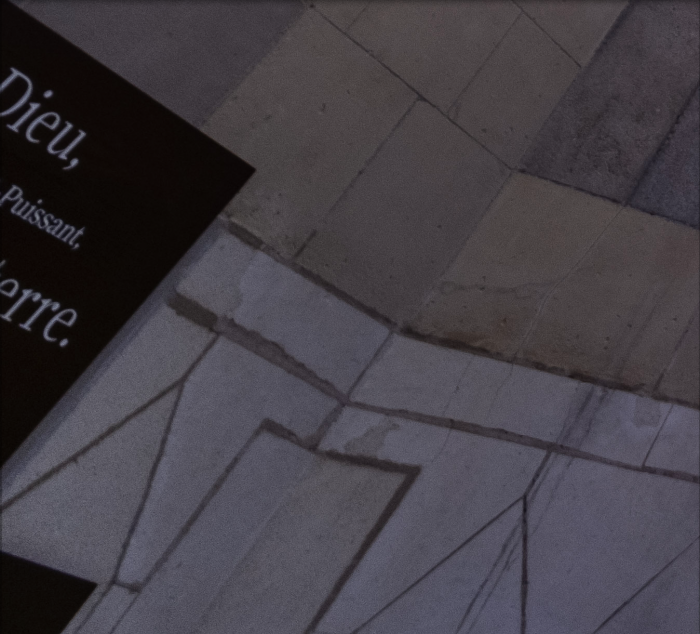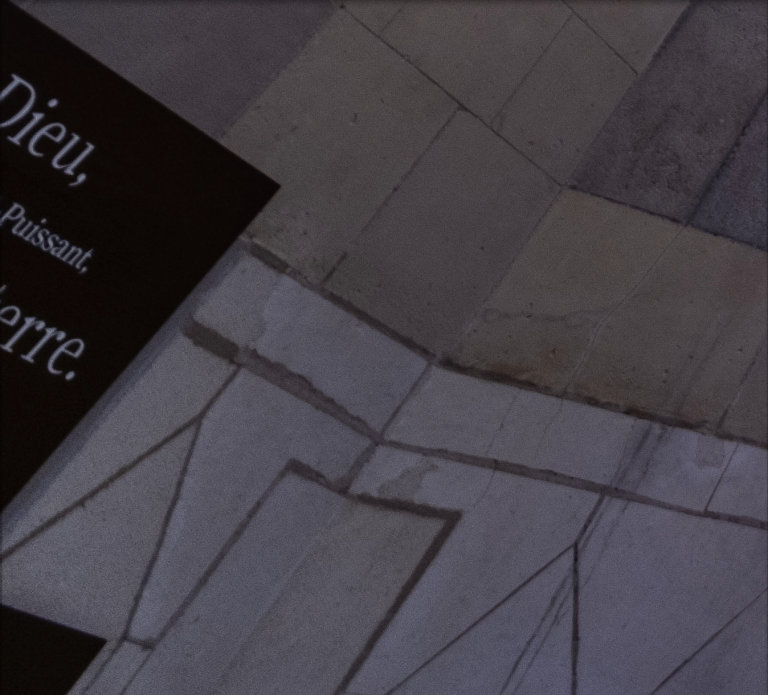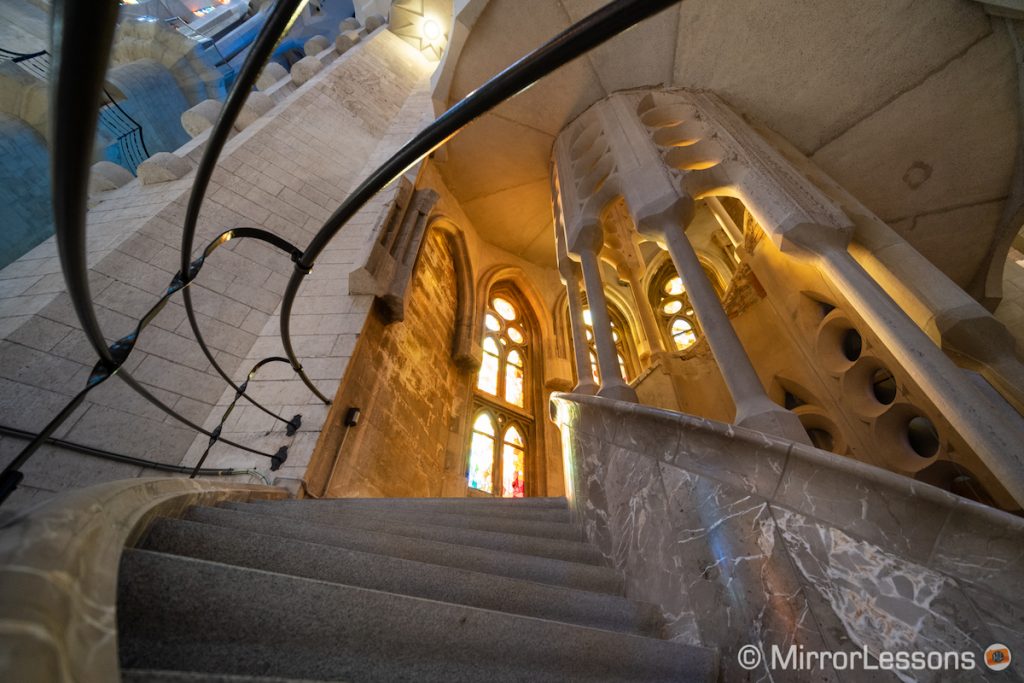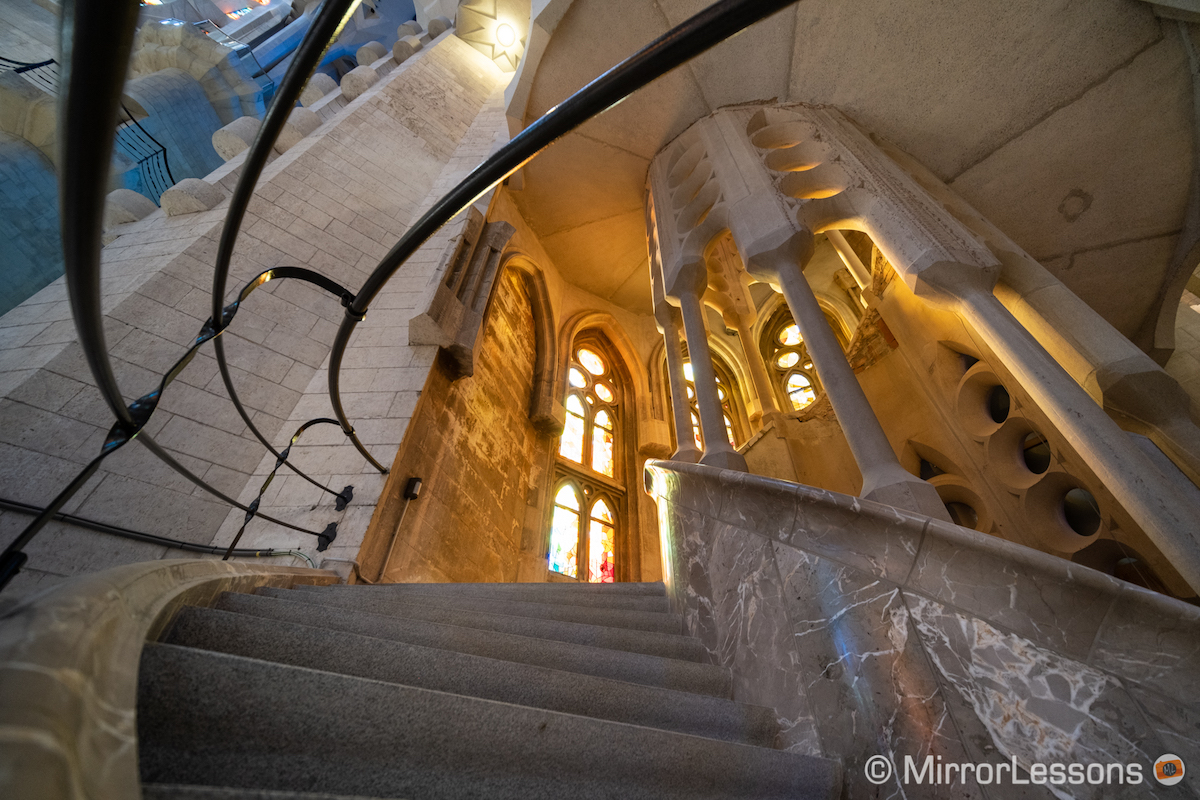 In fact, it is at f/16 that you'll get the best sunstars – and my, are they beautiful! I only wish I'd been using the stabilised X-H1 instead of the X-T3 since closing the aperture down that much forced me to raise my ISO to 3200 inside the basilica to stay at a safe shutter speed.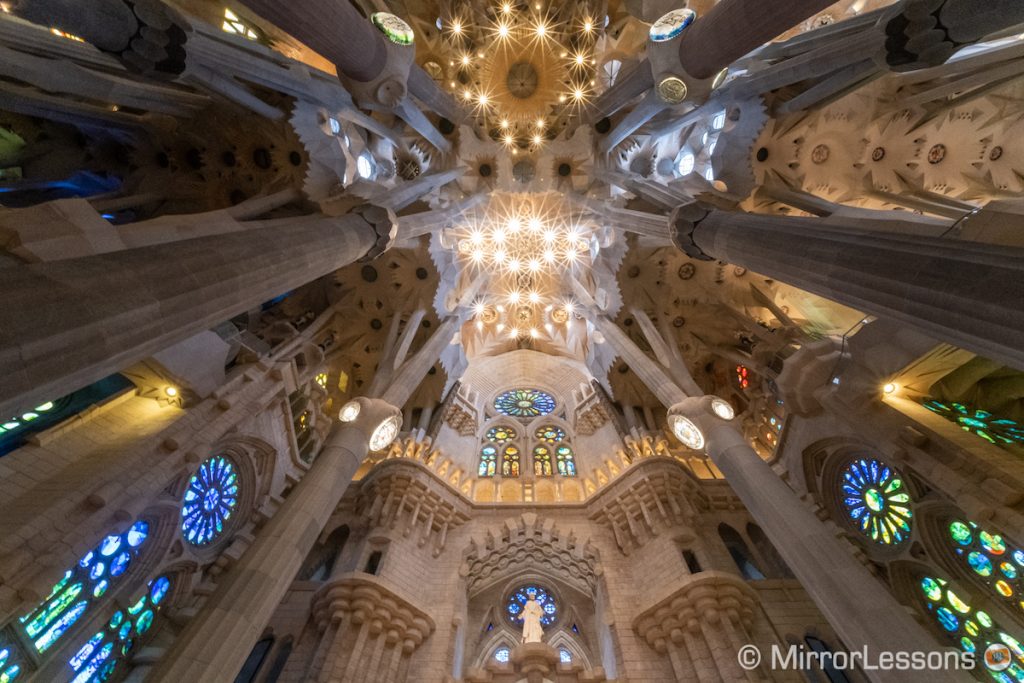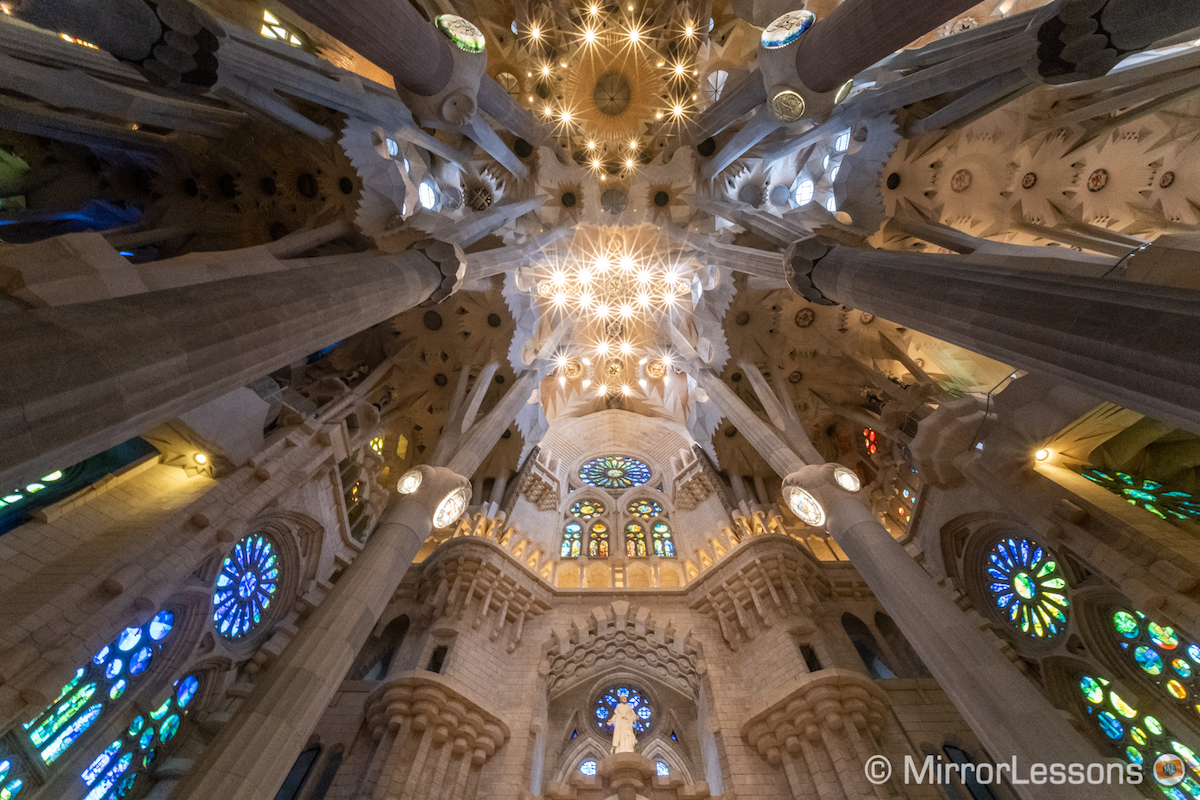 Something I would have liked to try but didn't have the opportunity was the 49mm filter thread. On many wide angle primes, the front element protrudes beyond the barrel, making it impossible to attach filters. Not so in the case of the Laowa! You can see a few fantastic long exposures taken with filters by checking out Andy Mumford's excellent review.
Noticeable vignetting is present up until f/8 but you can reduce its intensity quite easily by increasing the corner brightness in post production, whereas traces of chromatic aberration only showed up in the extreme corners at the fastest apertures. In short, neither really posed a problem.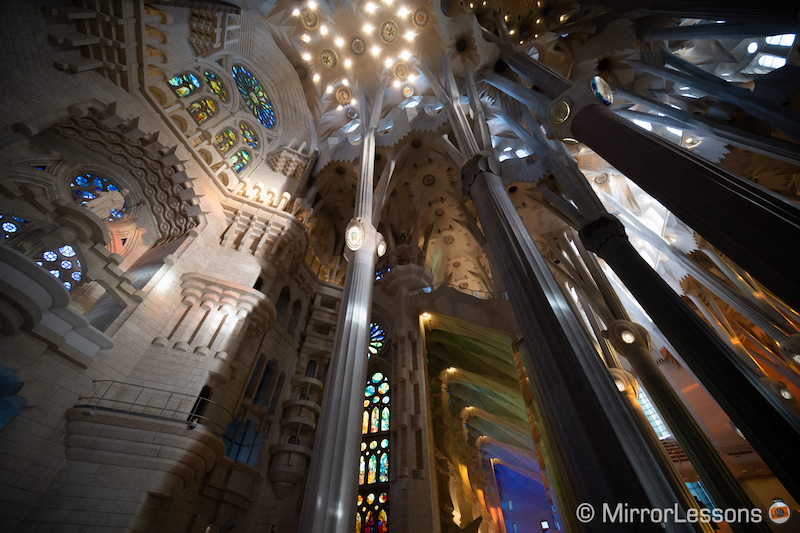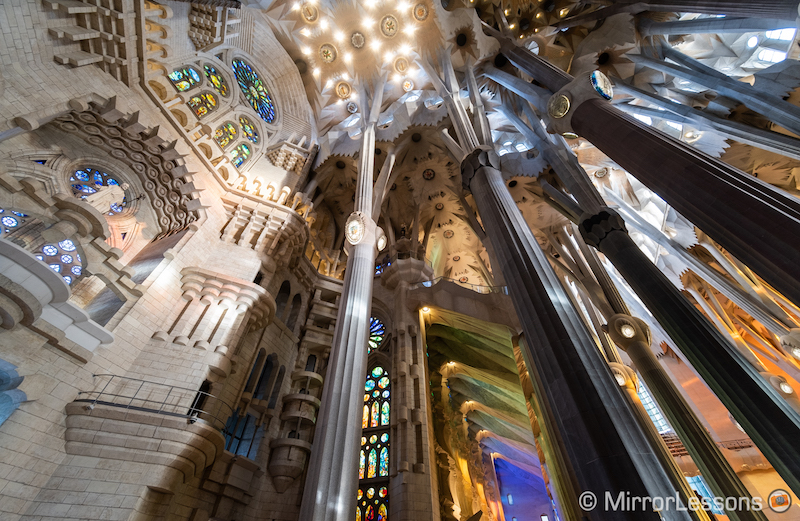 Perhaps the only niggle is the lack of weather-sealing in all places except the front element where the lens' Frog Eye Coating provides some moderate protection from water droplets.
You may wonder how I found the manual focusing experience. Well, given the wide angle nature of this lens, it wasn't at all difficult to bring most elements into focus, especially if I used a slowish aperture such as f/5.6 or f/8. It's obviously a bit trickier at close focus distances at f/2.8 but I admit I didn't do much close-up work while exploring Barcelona since I was so absorbed by the towering buildings and exquisite architecture. (That said, it has a very decent minimum focus distance of 12cm, so it is worth trying!)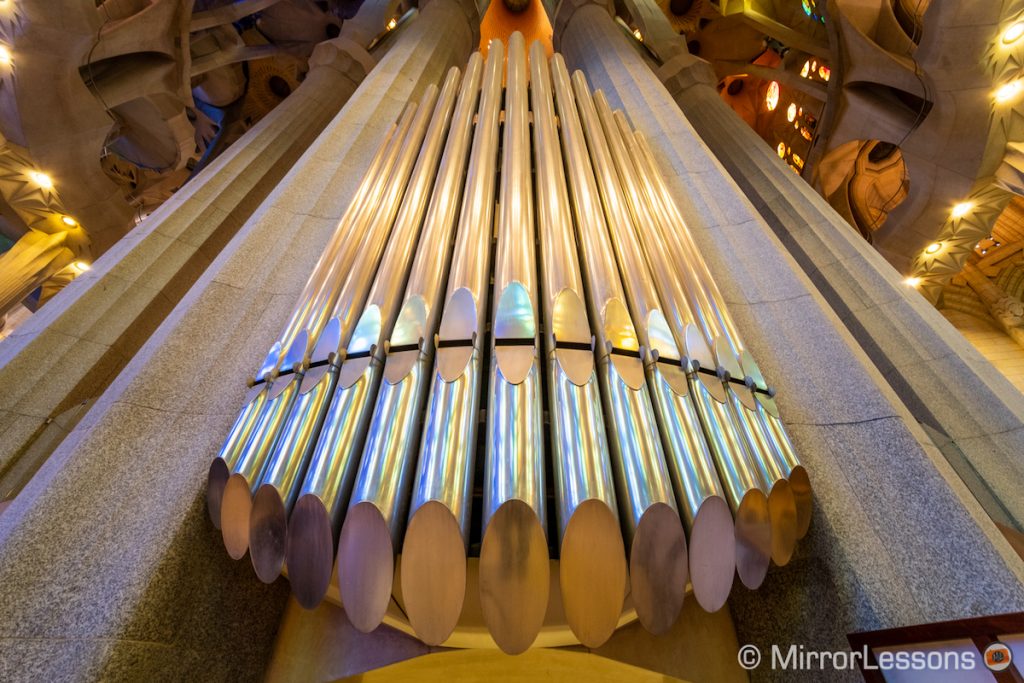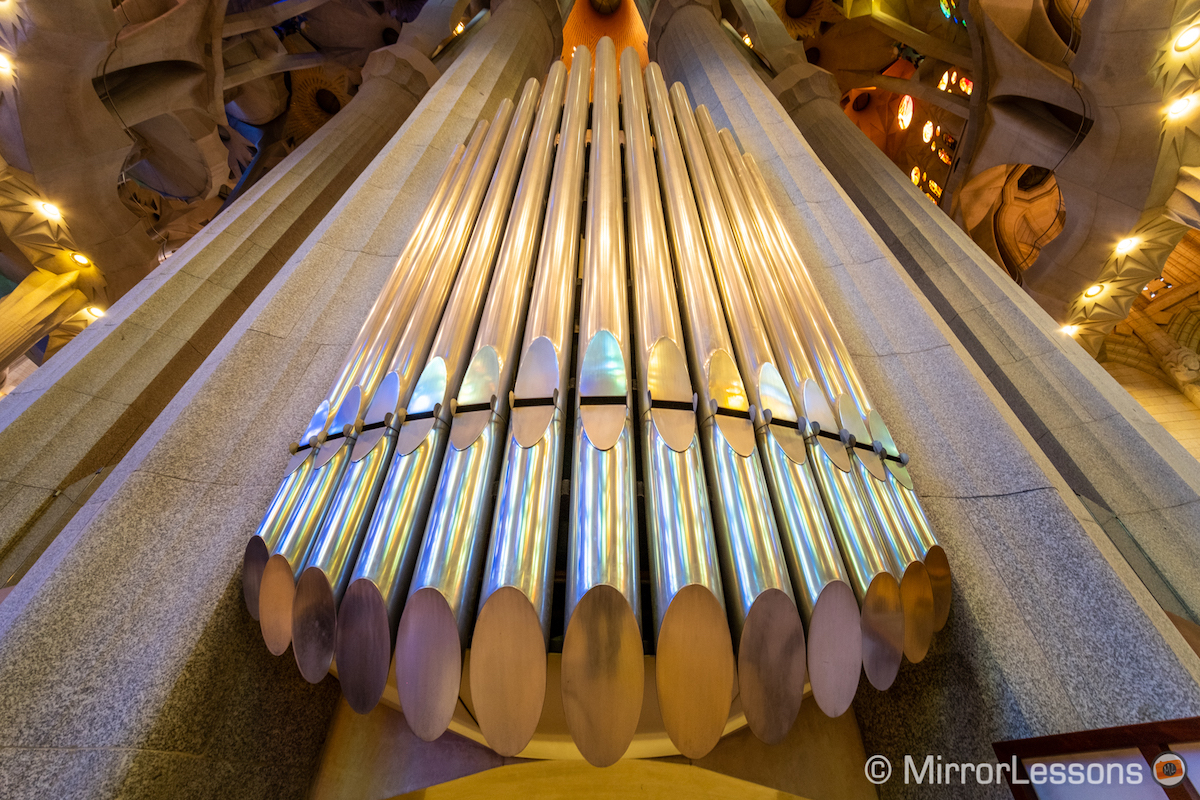 For those of you who like using a distance scale, there is a well-marked one on the barrel, but I usually found myself relying on the X-T3's excellent magnification assist for precise focusing. The focus ring itself is very smooth and accurate, with a generous rotation of approximately 180°. The clicking aperture ring is also nice, though it might take Fuji users a while to get used to having the fastest aperture on the left rather than the right.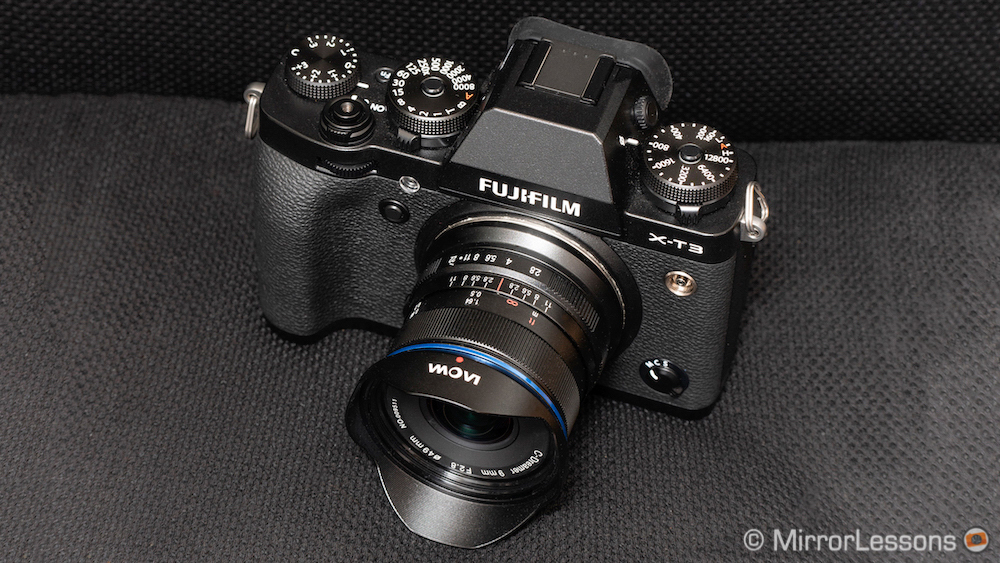 The Laowa 9mm f/2.8 is the widest rectilinear lens for the Fujifilm X series and it's bound to become a popular choice amongst landscape, astro, architecture and city photographers, not only because the performance is impressive but also because it suits the original ethos of mirrorless systems with its small, lightweight design. What's more, it won't set you back too much at £499 here in the UK or $499 in the US. I loved using it in Barcelona and my only regret is that I didn't have more time!
Reminder: the links below are affiliate links. If you decided to buy something after clicking the link, we will receive a small commission.
Check the price of the Laowa 9mm f/2.8 Zero-D on: