Ask anyone in the know which mirrorless camera is the most popular in terms of both overall sales and popularity, and they will surely mention the Sony a6000. Despite being over two years old, it remains a best-seller even to this day for two main reasons: it is affordable and packs many high-end features that had been reserved for much more expensive models up until its release.
It is for this reason that its successor, the Sony a6300, was the perfect recipe for success. It took everything good about the original a6000 and made it even better, albeit at an increase in price.
In this comparison, we're going to explore the various similarities and differences between these two Sony models and in doing so, hopefully discover which is the best model to suit your needs. Let's get started!
---
[toc heading_levels="2″]
---
Main specifications
A6300
Sensor: 24 MP Exmor CMOS
Lens system: E-mount
Weatherproof: Dust and moisture
Internal Stabilisation: None
Autofocus: 425 phase and 165 contrast detection AF points
Continuous shooting: 11 fps (w/o live view), 8 to 3 fps (with live view)
ISO Sensitivity: 100 – 25600 ISO (Push 51200)
Shutter Speeds: 1/4000 to 30 seconds
Viewfinder: 0.39 type OLED electronic viewfinder with 2,359k dots, approx. 100% FOV coverage and 0.70x magnification
Rear monitor: tilting 3″ TFT screen (921k dots)
Movie recording: 4K up to 30fps, Full HD up to 120fps
Built-in Flash: Yes
Extra Features: WiFi, NFC, Panorama, AE Bracketing
Dimensions: 120 x 66.9 x 48.8mm
Weight: 404g (including battery and memory card)
a6000
Sensor: 24 MP Exmor CMOS
Lens system: E-mount
Weatherproof: None
Internal Stabilisation: None
Autofocus: 179 phase and 25 contrast detection AF points
Continuous shooting: 11 fps (w/o live view)
ISO Sensitivity: 100 – 25600 ISO
Shutter Speeds: 1/4000 to 30 seconds
Viewfinder: 0.39 type OLED electronic viewfinder with 1,440k dots, approx. 100% FOV coverage and 0.70x magnification
Rear monitor: tilting 3″ TFT screen (921k dots)
Movie recording: Full HD up to 60fps
Built-in Flash: Yes
Extra Features: WiFi, NFC, Panorama, AE Bracketing
Dimensions: 120 x 66.9 x 45.1mm
Weight: 344g (including battery and memory card)
---
Ethics statement: We own both the Sony a6000 and a6300. We were not asked to write anything about these cameras, nor were we provided with any sort of compensation. Within the article, there are affiliate links. If you buy something after clicking the link, we will receive a small commission. To know more about our ethics, you can visit our full disclosure page. Thank you!
---
Design, Ergonomics and Ease of Use
Looking at the a6000 and a6300 side-by-side, you might almost believe that they were the same camera.
Both have a modern rangefinder-esque design with the electronic viewfinder (EVF) positioned on the left side of the body. At 404g with the SD card and battery, the a6300 is only a little heavier than the a6000, which weighs in at 344g. It is also slightly thicker at 120 x 66.9 x 48.8 mm versus 120 x 66.9 x 45.1 mm.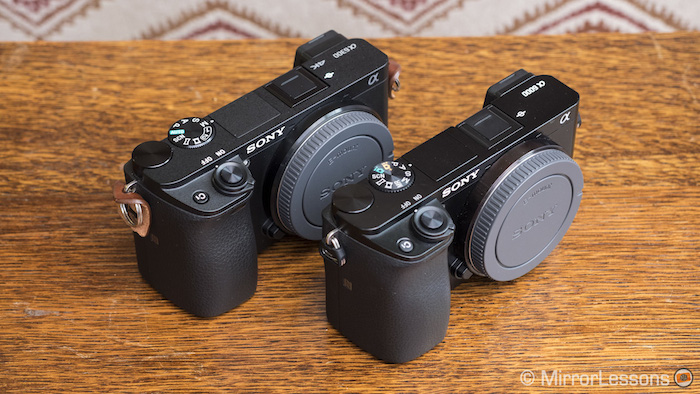 While the a6000 lacks weather-sealing, the a6300 features a magnesium alloy body with dust and splash resistance. The substantial grip out front is only slightly bigger on the a6300 and both feature a smaller thumb rest on the rear, making both camera bodies very easy to hold even for extended periods.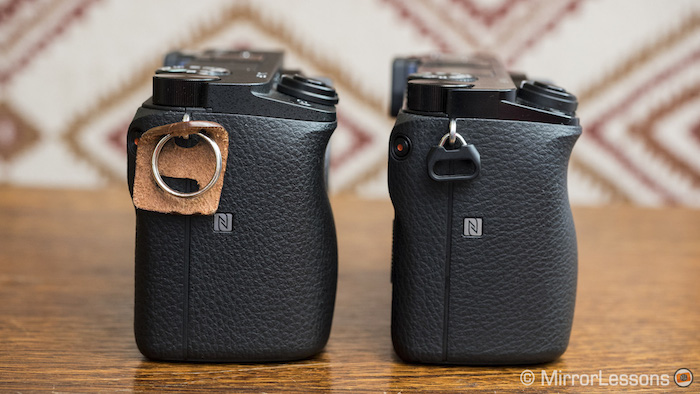 In addition to a pop-up flash and a hot shoe, the top plates of both cameras also feature a Mode dial that lets you set the camera's operating mode. The modes found on both cameras are Aperture/Shutter/Manual Priority, Program Mode, Movie Recording, Panorama, Scene, Automatic and Memory Recall. The only difference is that the a6300 has an additional Intelligent Auto mode, while the a6300 has two spots for Memory Recall (1 and 2) directly on the dial instead of just one.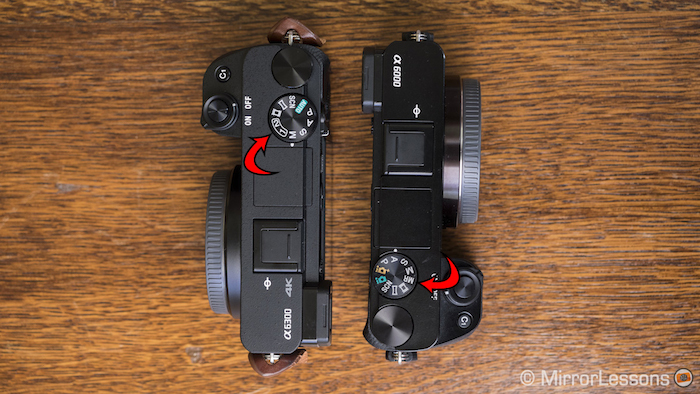 Also present is the shutter button surrounded by an On/Off switch, a C1 function button and a single control dial that lets you adjust the aperture in Aperture Priority or Manual Mode, or the shutter speed in Shutter Priority. To adjust the shutter speed in Manual mode, you must use the rear control wheel, while exposure compensation and ISO are natively accessible from the down and right function buttons on the control wheel respectively.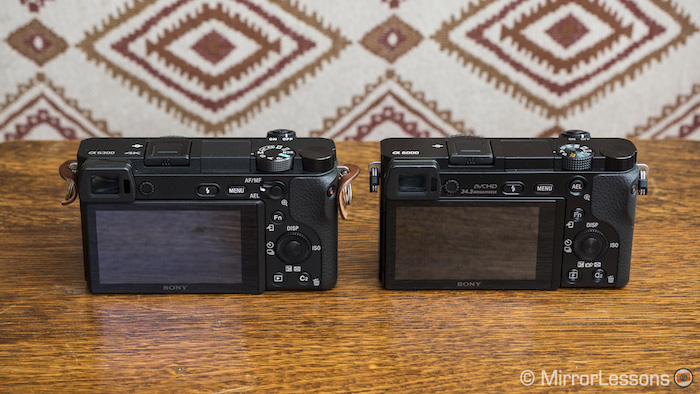 Moving to the rear, you will notice a 3-inch 921K-dot screen that can be angled up 90° and down 45° on both cameras. The screen is flanked by the aforementioned control wheel and a number of buttons. Seven of these are customisable with 44 different options on the a6000. By contrast, there are nine on the a6300 (plus two in playback mode) with 64 assignable options.
Both cameras come with a 0.39-inch type electronic viewfinder with 100% field converge and a magnification factor of 0.70x, but don't let that fool you into thinking they're identical! The a6300 actually comes with an XGA OLED screen with 2,359K dots of resolution, which is a big upgrade from the a6000's standard EVF whose resolution is only 1,440K dots.
And that's not all. The a6300's EVF also supports uninterrupted Live View when shooting continuous bursts of up to 8fps with AF tracking. Since the camera no longer displays a review of the last image taken in the series like the a6000, there are minimal blackouts between shots. Having used this feature many times for sports and wildlife, we can confirm that it works really well but the constant changes in brightness due to the flickering can sometimes be irritating when tracking very fast subjects.
For an even more fluid shooting experience on the a6300, you can also set the EVF frame rate to 100fps (PAL) or 120fps (NTSC). However, doing so will drain the battery life more rapidly.
To match the a6300's upgraded video capabilities which we'll discuss later on, it also features a microphone line input (3.5mm stereo minijack) to record audio.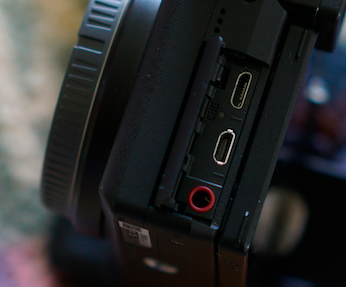 Sadly, the menu system of the a6300 is more or less identical to that of the a6000, give or take a few extra settings. Both are complicated, unorganised and take ages to navigate. We've been using Sony cameras for more than two years now, and we still have trouble finding certain settings at times!
---
Image Quality: The sensor
The a6300 features an updated BIONZ X processor that has been optimised to deliver better resolution at high sensitivities and a new 24.2MP Exmor APS-C CMOS sensor with copper wiring to improve light collecting efficiency. Both are an upgrade from the a6000's older BIONZ X processor and 24.3MP APS-C CMOS sensor.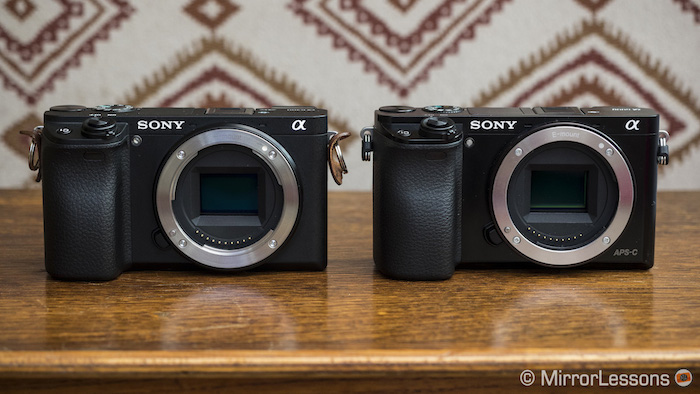 The first difference is found at the higher ISO values. While both cameras perform in a similar manner up to 6400 ISO, the a6300 demonstrates better control over chroma and luminance noise at 12800 and 25600 ISO. The a6300 also has an extended ISO value of 51200, which resembles 25600 ISO on the a6000. These differences apply to both the RAW files and JPGs.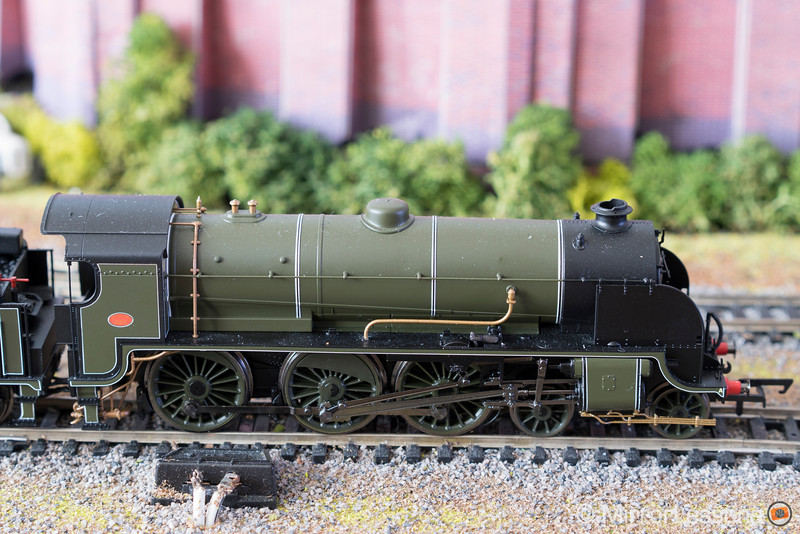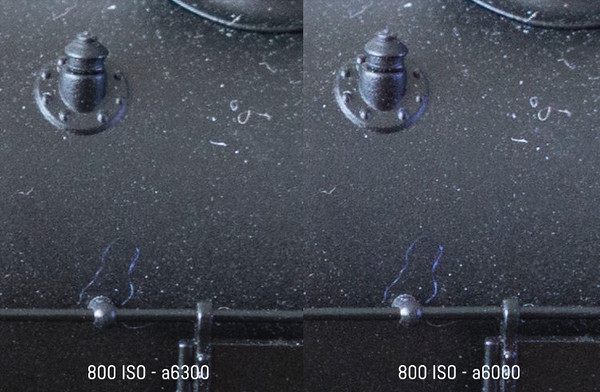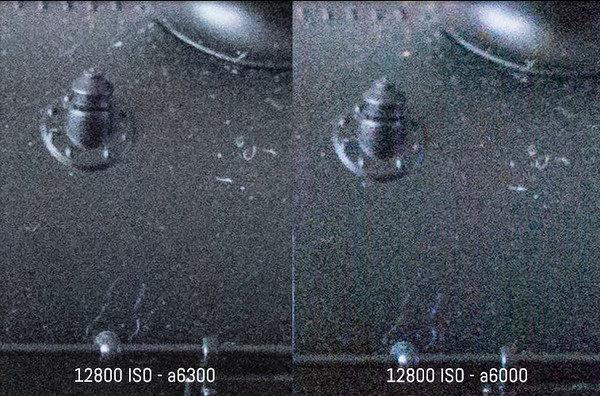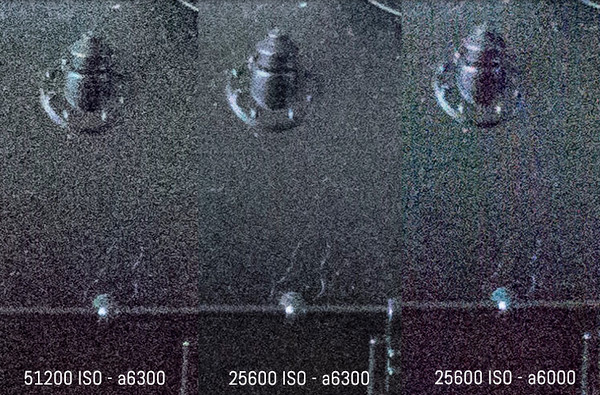 Second, the white balance algorithm is slightly different on the two cameras, with the a6000 producing greener tones than the a6300. If you shoot RAW, you can always change the white balance in post-production whereas JPG shooters should be more vigilant in checking their white balance settings.
Third, while the a6000 only produces 12-bit RAW files, the a6300 has the advantage of uncompressed 14-bit RAW. By recovering the shadows and highlights of a RAW file in Lightroom, we can clearly see that the a6300 handles noise, banding and colour shift much better than the a6000.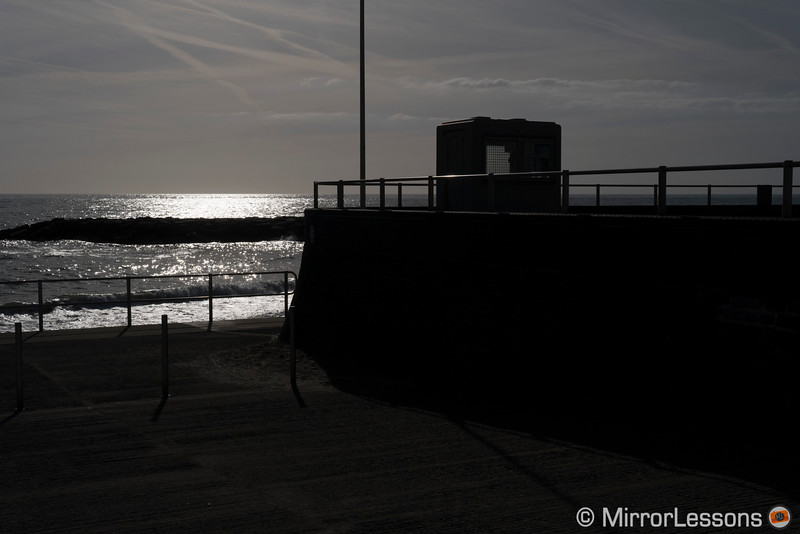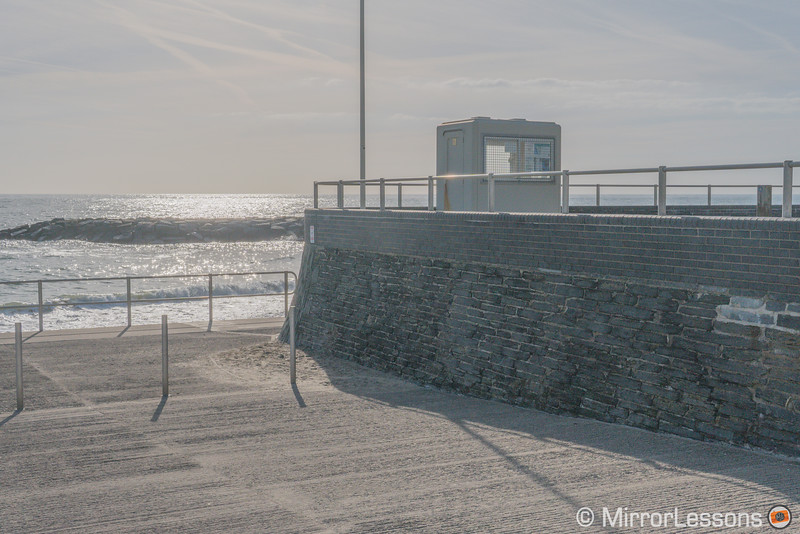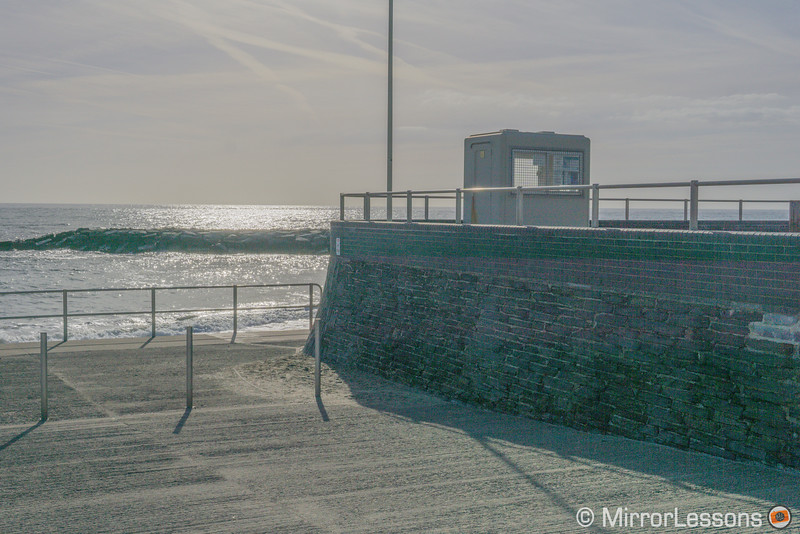 Finally, the a6300 offers an Extra Fine JPG option, which produces less compression than the Fine option. Bear in mind that in RAW + JPG mode, the quality is automatically reduced to Fine.
Despite these differences in image quality, my personal opinion that it shouldn't be the main factor guiding your decision since both cameras perform very well. After all, how often does the average photographer use 25600 ISO, or recover all the highlight and shadow information in a RAW file? Almost never!
---
Autofocus, Manual Focus and Performance
Here we delve into perhaps the most noteworthy difference between the a6300 and a6000: the autofocus performance.
Although both have a hybrid autofocus system, the a6300 has what Sony calls a "4D Focus" system consisting of 169 contrast and 425 phase detection points across the sensor. This means that, regardless of where your subject moves within the frame, the a6300 will have a group of focus points ready to follow it – a feature Sony calls High-Density Tracking AF. The a6000, on the other hand, only has 25 contrast and 179 phase detection points.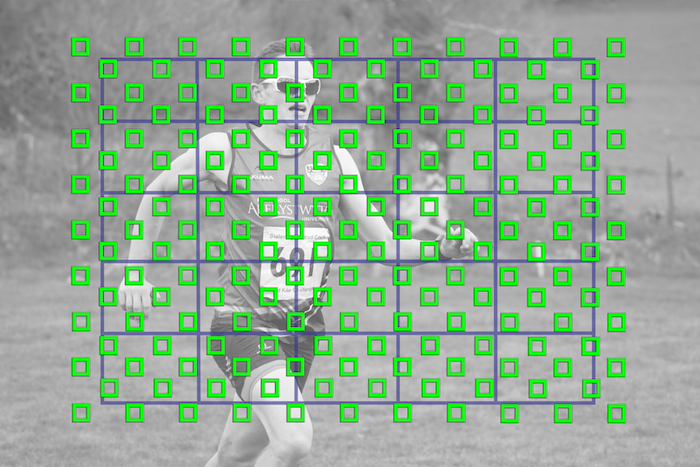 In our tests with the FE 70-200mm f/4 and the E 18-105mm f/4, we found the a6300's autofocus system to be very reliable for sports and action regardless of the light conditions. On average, we had a 75% positive hit rate compared to 50% on the a6000. It is rare for either camera to mis-focus completely but it did happen more often with the a6000 than the a6300. The a6300 is also more capable of regaining focus after a series of misfired shots.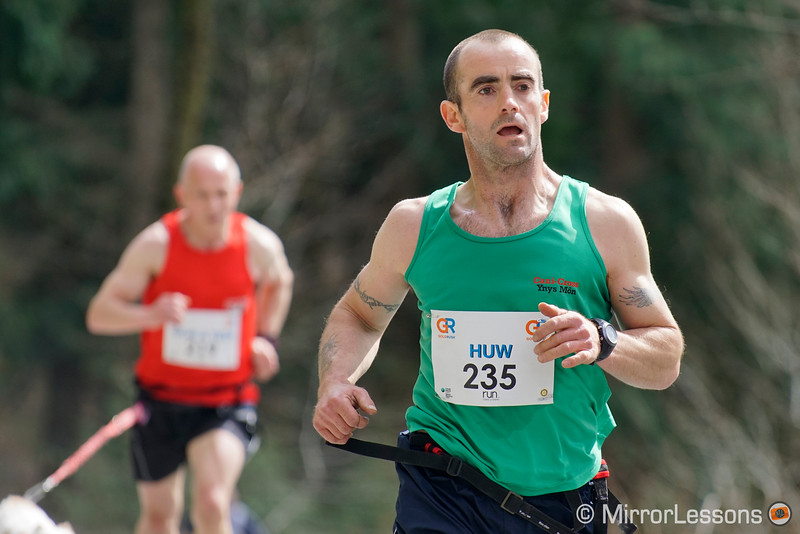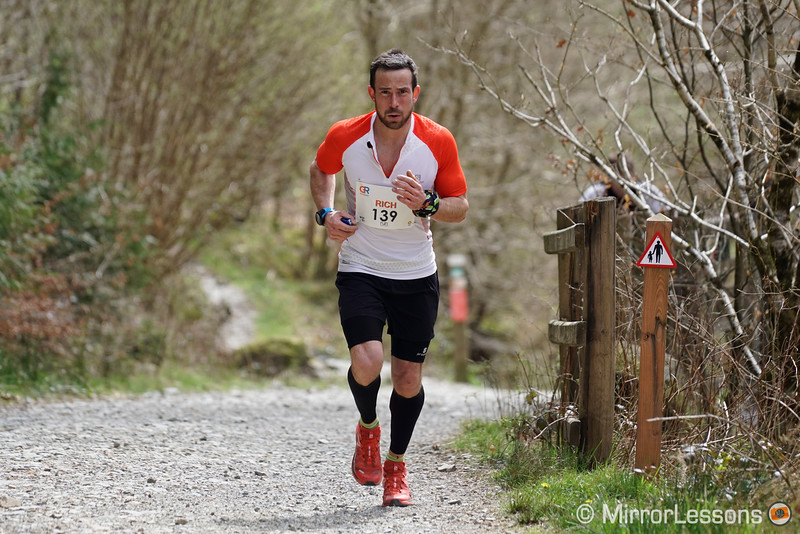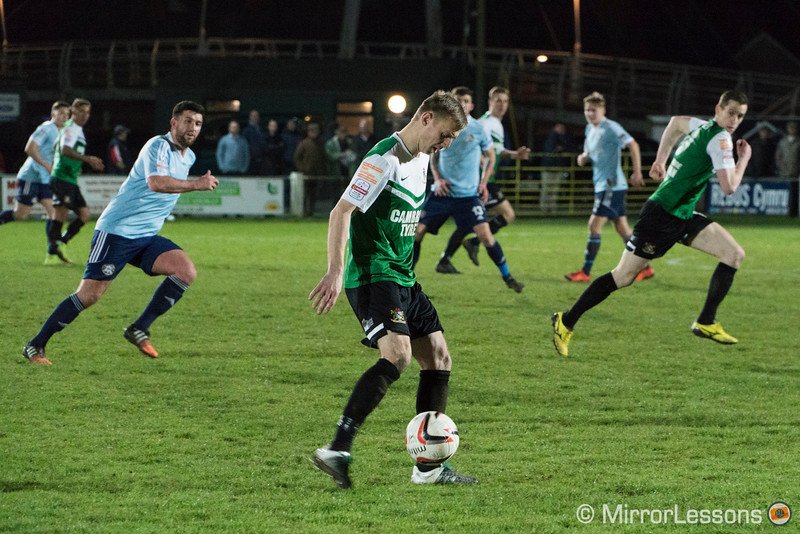 Both cameras come with very similar Focus Area options: Wide, Zone, Centre, and Flexible Spot.
You can also use Lock-On AF in combination with Wide and Centre to track subjects. The only additional Focus Area on the a6300 is Expand Flexible Spot (a spot surrounded by phase detection points) which you can also use with Lock-On AF. For moving subjects, we like to use a combination of Zone and Wide with Lock-On AF, with the former being better for predictable single subjects or groups and the latter working well for unpredictable subjects.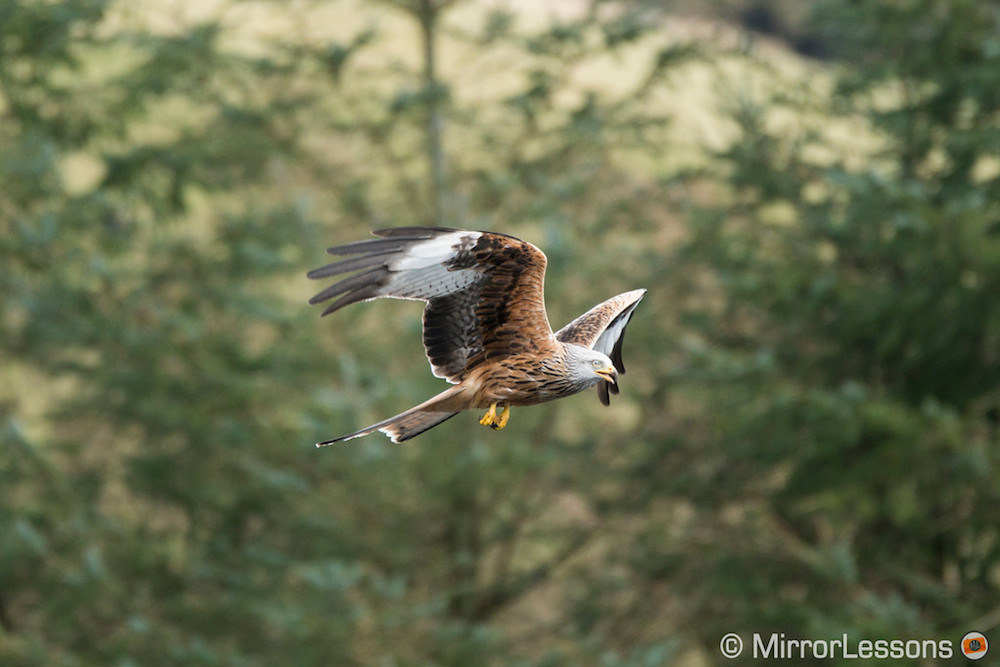 They both have the same AF-S (single), AF-C (continuous), AF-A (automatic), DMF (direct manual focus) and MF (manual focus) modes. However, when in AF-S and AF-C mode on the a6300, there are now focus and release priority options, as well as a Balanced Emphasis option that gives equal weight to focus and release.
Interestingly, the a6300 offers autofocus even when you use the focus magnifier, which is handy for macro work.
Although it is possible to use the a6000 with A-mount lenses, the only way to have autofocus is to use an adapter that houses a phase detection autofocus sensor such as the Sony LA-EA4, and the performance isn't great. Happily, on the a6300, you can use all its phase detection points with A-mount lenses as long as you have a mount adapter like the LA-EA3. The same rule applies to DSLR lenses from Canon or Sigma: all you need is the appropriate adapter and you're set.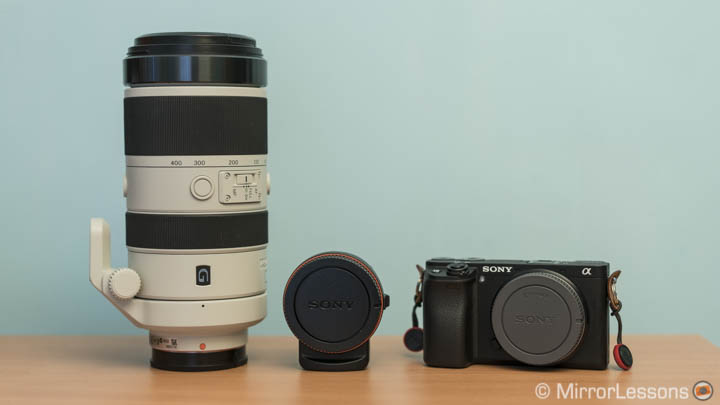 The only caveat in all this is that the autofocus performance can vary depending on the lens and the adapter. Some combinations work really well, like the Sigma 24mm f/1.4 Art (EF mount) with the Fotodiox Pro, whereas others will cause you more grief than it's worth, such as the 70-400mm f/4-5.6 G SSM II (A-mount zoom) pictured above. In short, the best thing to do is rent the lens before buying to see how it performs.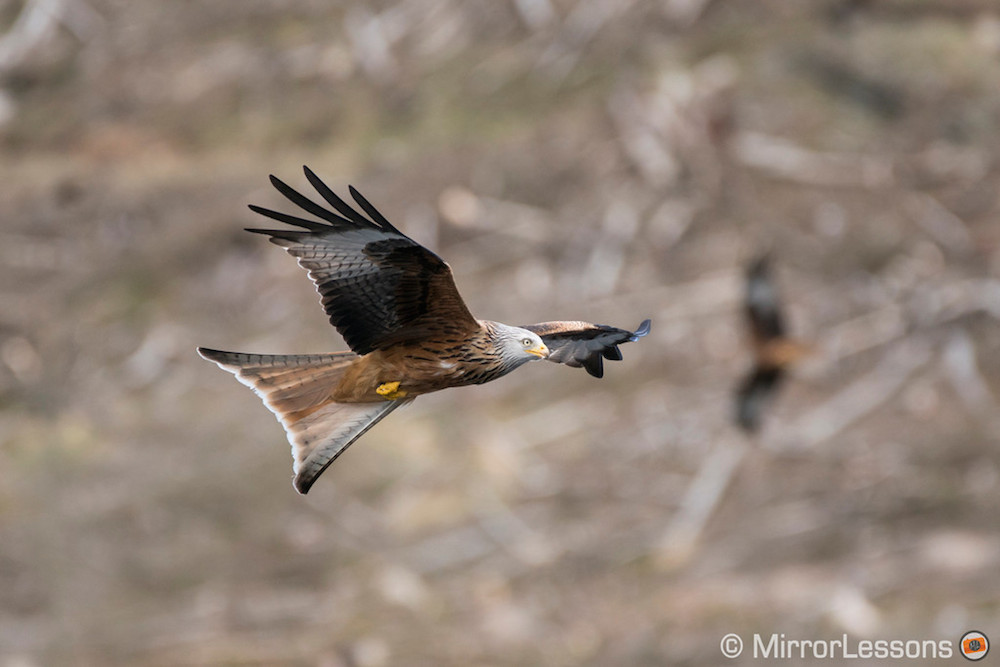 As for Eye and Face Detection, both have been greatly improved on the a6300 because of the extra phase detection points. The portrait below was taken using Eye Detection.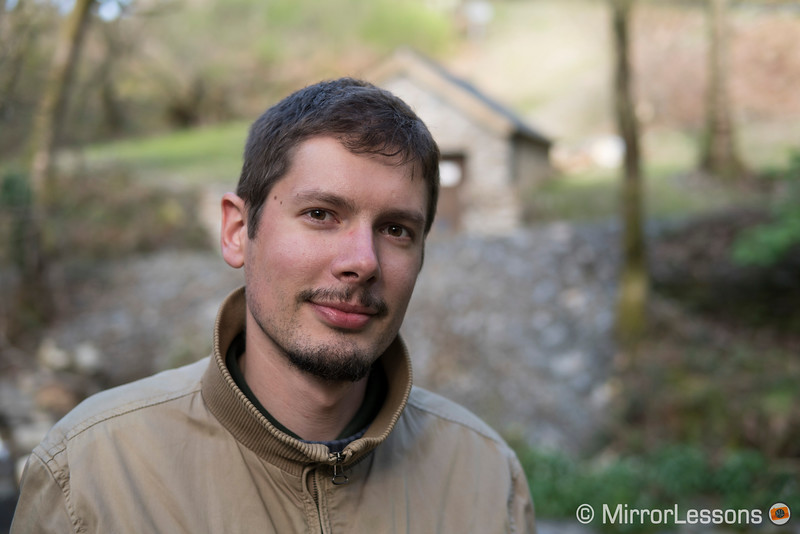 The manual focus experience with these cameras will greatly depend on the quality of your lens' manual focus ring. To assist you, both cameras come with focus peaking of varying intensities and magnification when you turn the focus ring. I personally tend to rely more on magnification as it gives more precise results.
Regarding the overall performance, you'll notice that the a6300 has a slightly faster start-up time than the a6000. The buffer is also a little better in JPG mode, managing 76 consecutive frames at 11fps in AF-C as opposed to 60 on the a6000. And even more helpful is the fact that unlike the a6000, the a6300 remains operational even while writing images to the SD card after a long burst!
---
Video
Nobody can resist a buzzword, and this year's in the mirrorless camera world is most definitely internal 4K recording. Nearly all the models released this year have it, including the Sony a6300.
The a6300 is actually the first non-full-frame interchangeable lens E-mount camera to shoot 4K. Making use of a 20MP region of the sensor (which equates to 6K) and then downscaling to 4K, it offers full pixel readout and zero pixel binning. Like all other 4K capable Sony cameras, it uses the XAVC S codec for high bit-rate recording (100Mbps in 4K or 50Mbps in Full HD).
In Full HD, the camera can record in XAVC S at up to 120fps, which is five times the normal 24fps. There is also a dedicated HFR (High Frame Rate) mode that conforms the 120fps footage in camera.
It also comes with a number of Marker Displays/Settings for movies and dedicated picture profiles for video, such as S-log2 and S-log3 gamma. These profiles make it possible to record a wide dynamic range that can then be graded in post-production.
You may have guessed that the a6000 lacks nearly all these new video features, but that doesn't make it a bad camera for video work. Thanks to a recent firmware update, it now supports movie recording in the XAVC S format with high bit rates (NTSC: 60p/30p/24p / PAL: 50p/25p), which is a great improvement over the standard AVCHD and MP4 formats to which it was limited before.
Still, if we compare the 4K footage of the a6300 to the Full HD footage of the a6000, there is no question that the quality from the a6300 is superior thanks to the extra sharpness, lack of aliasing and moire, and better low-light performance at ISO values beyond 3200.
Below you can watch a brief comparison video showing the difference in video quality between the two cameras.
The only time the a6000 slightly outperformed the a6000 was when we compared the Full HD capabilities of the two cameras. We found that the a6000's footage was actually a little crisper, probably because the a6300 doesn't offer full pixel readout in Full HD.
While both cameras suffer from rolling shutter, it is a little more severe on the a6300. What's more, the a6300 has the tendency to overheat when shooting 4K if you leave the camera running continuously for 15-20 minutes.
Both cameras have a zebra pattern option that goes from 70 to 100+. However, only the a6300 can target a precise signal brightness level (from 0% to 109%) and set a brightness range in +/-10 levels. What's more, it lets you set a minimum value for the brightness level (from +50 to +109).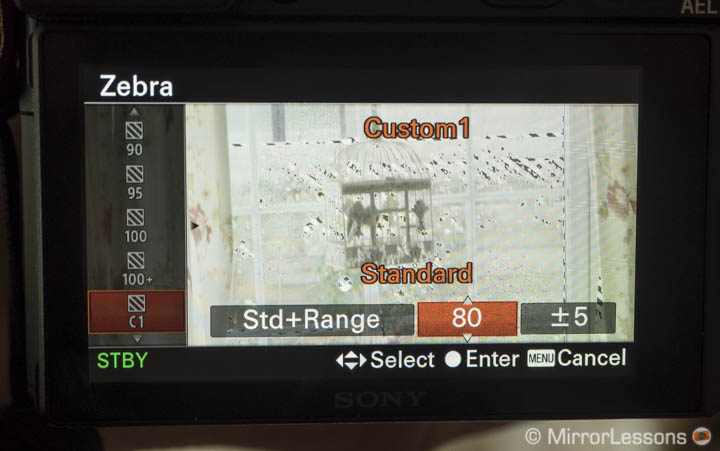 Usefully, both cameras also offer clean 8-bit 4:2:2 HDMI output. As mentioned above, only the a6300 has a 3.5mm microphone input.
---
Additional Features
With the big differences out of the way, all that's left to talk about are the smaller differences that set these two cameras apart.
One I consider quite handy is the addition of an electronic silent shutter to the a6300. It allows you to remain perfectly discreet at events where the noise produced by the shutter could become a distraction, such as a wedding ceremony or theatrical performance. One way of reducing shutter noise and vibration on the a6000 is to use the first-curtain electronic shutter (which is also available on the a6300) but it isn't the same as working in complete and utter silence.
A second useful addition is Auto ISO minimum shutter speed in Aperture Priority or Program mode. This lets you set the shutter speed at which the ISO sensitivity starts changing. For example, you can tell the camera to start raising the ISO value if the shutter speed hits or tries to go below 1/500. I used this feature a lot while shooting a low-light soccer game where I had to keep the moving players in focus.
Sony has also restored the "Release without Card" option on the a6300. By deactivating it, you can make sure that you never take a shot without an SD card again!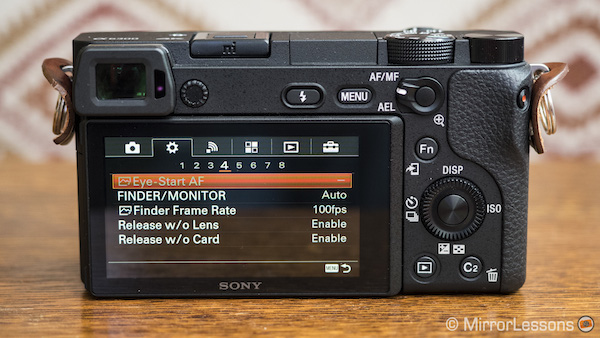 Finally, the 11fps High burst mode of the a6000 has been renamed to Hi+ burst on the a6300. It is a feature that looks good on paper but isn't quite as useful as 8fps with Live View of the a6300.
One extra feature that both cameras have is WiFi connectivity which you can use to control the camera or transfer photos. To use it, simply enable the camera to become a WiFi hotspot and connect to the Sony PlayMemories app on your smartphone.
---
Battery Life
The battery life is quite similar on both cameras, averaging about 300/350 shots on one charge as long as you shoot stills and avoid some of the a6300's high-performance modes such as Live View/100fps fresh rate in the EVF. Once you start using the a6300's 4K capabilities in particular, the battery begins to drain at a faster rate. For example, a day of shooting in 4K will require at least four batteries to keep you going.
The a6300 has a USB port you can use to either power the camera or charge the battery. While the a6000's battery can be charged via USB, you will need the separate AC-PW10AM AC Adaptor to use the camera while its connected to a wall socket.
---
Price
Of all the factors listed here, the most important for many will be the price. The a6300 was released earlier on this year and can be found at the retail price of around $1000 / £900 / €1150. As for the a6000, it was less expensive than the a6300 at the time of its release and currently costs about half the price of the a6300.
---
Conclusion
I always like to conclude comparisons that pit a new camera against its predecessor in the following manner:
Just because a new model has appeared on the market, doesn't mean the previous model is suddenly worthless.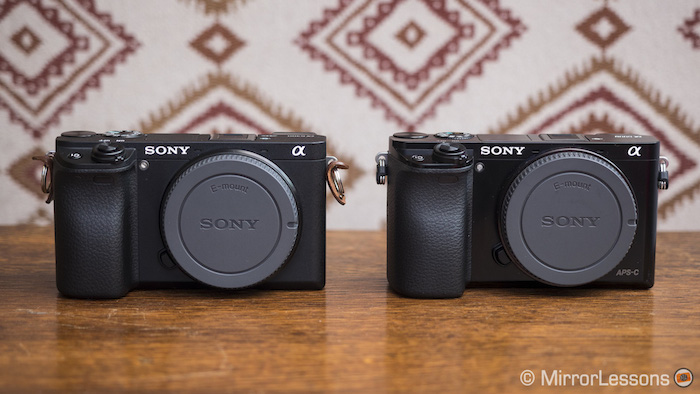 This is certainly true in the case of the a6000, whose performance is still very much in line with offerings of the competition. In addition to a 24MP APS-C sensor with great resolution, low-light performance and dynamic range, you also get a very good hybrid autofocus system with 11fps burst shooting in C-AF and movie recording in the XAVC S format thanks to a recent firmware update.
The two questions you must ask yourself if you are tempted by the a6300 are:
Do I plan to shoot lots of action genres on a regular basis?
Do I need the best video quality possible?
If you answered 'yes' to either of these questions, then it makes sense to go for the more recent a6300. Not only do you get one of the most advanced hybrid autofocus systems on the market today, but you can also benefit from the EVF's Live View at up to 8fps, internal 4K video and 120fps slow-motion, and the excellent 24MP APS-C sensor.
Check price of the Sony a6000 on
Amazon | Amazon UK | B&H Photo | eBay
Check price of the Sony a6300 on 
Amazon | Amazon UK | eBay | B&H Photo
Second-hand Sony cameras on
---
You may also be interested in:
---
---
Sample Images
Sony a6300
Sony a6000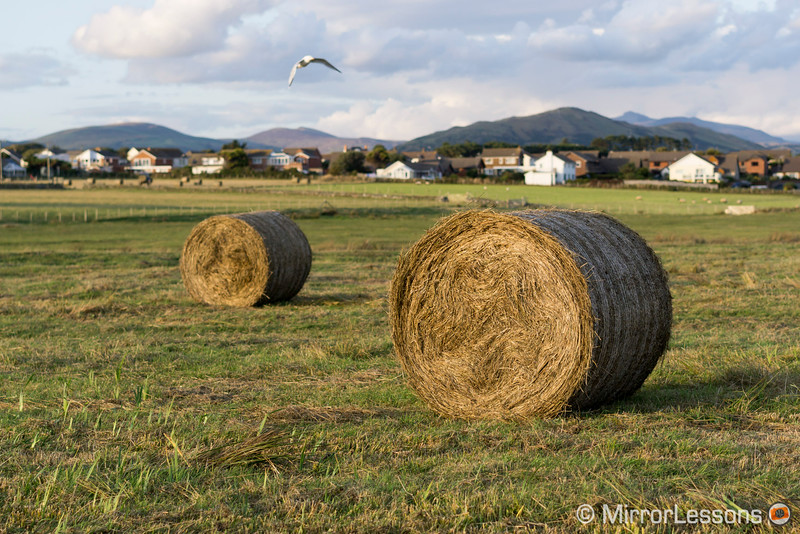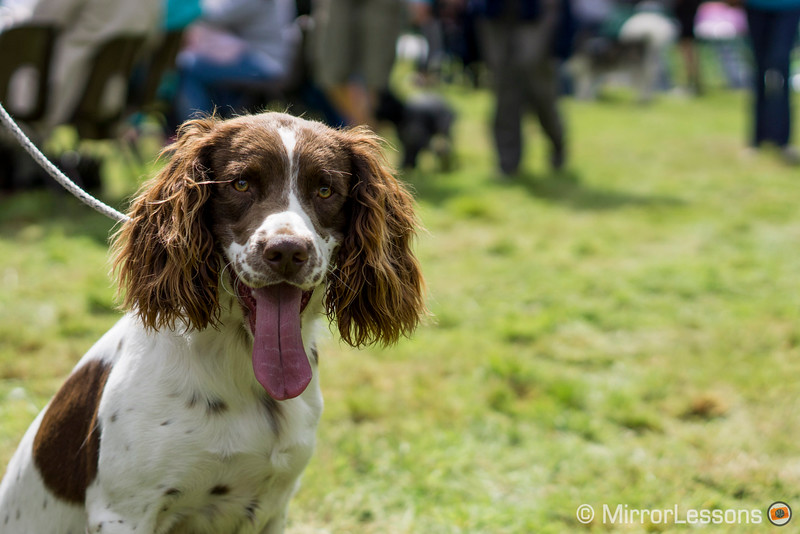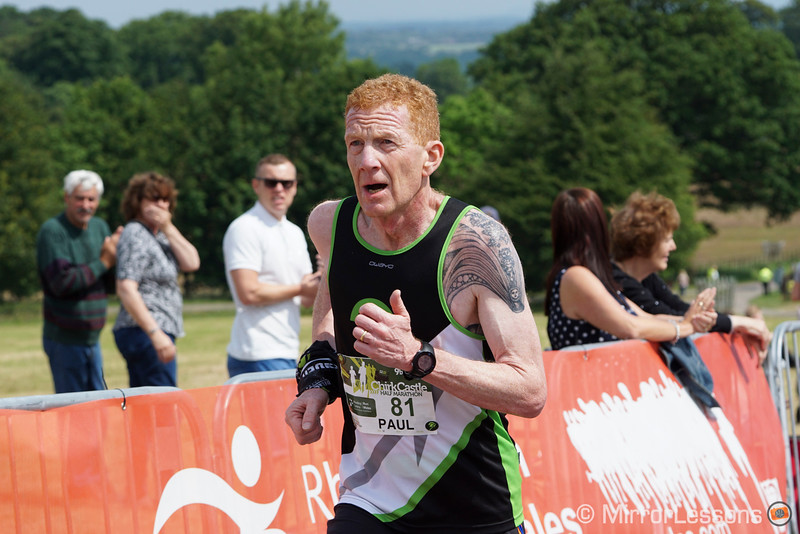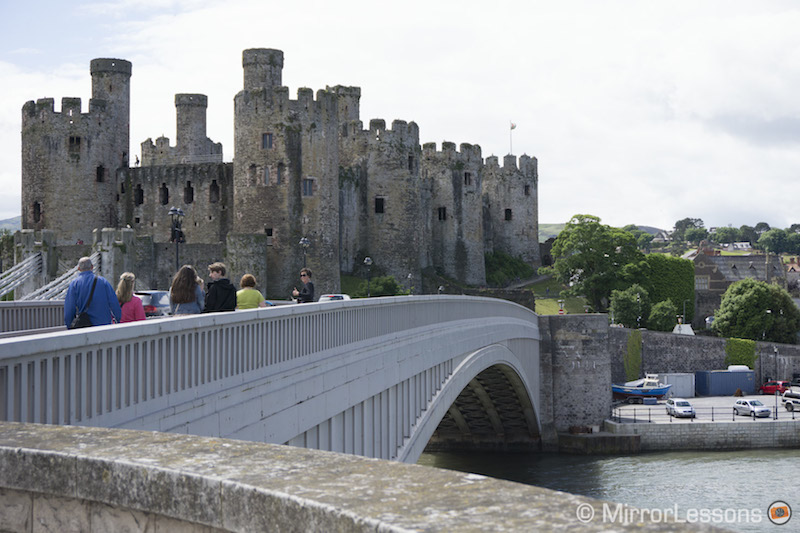 ---
Additional videos
If you had to choose between the a6000 and a6300, which would you choose? Let us know in the comments section below!
---
Like our blog? Be sure to follow us on Facebook and Twitter!