It's been over two years since we've seen a change in the Canon EOS R6 line-up. Sure, there was a new Canon EOS R7 and R10, but nothing that can directly replace the R6.
In this comparison guide, we'll provide you with the top ten differences between the Canon EOS R6 and Canon EOS R6 II to help you make an informed decision to see if this camera is right for you.
The R6 II brings interesting features that can be summarised as follows:
New 24.2 Megapixel sensor
New faster 40 frame-per-second continuous mode that's silent in operation
Focus subject recognition expanded to include horses, trains and aeroplanes
4K video with 6K oversampling and no overheating
5GHz Wi-Fi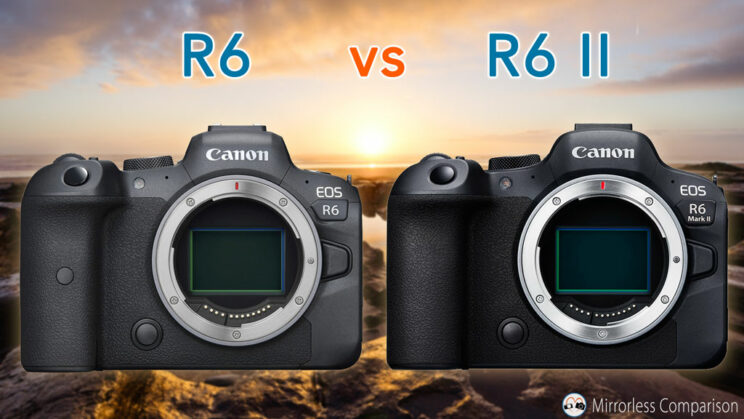 ---
Ethics statement: the following is based on our review of the R6, and official specs for the R6 mark II, and was co-authored with Leigh Diprose. We were not asked to write anything about this product, nor were we provided any compensation of any kind. Within the article, there are affiliate links. If you buy something after clicking one of these links, we will receive a small commission. To know more about our ethics, you can visit our full disclosure page. Thank you!
---
1. Sensor Design
The Canon EOS R6 has been a brilliant performing camera for still images over the years. Its 20 megapixel sensor gave very good results in the multiple side by side comparisons made on this site.
But more than one person felt a bit disappointed by the low resolution, at a time when 24 megapixels were already standard. So it makes sense that a new full-frame sensor found its way into the EOS R6 II, boasting a more competitive 24.2MP.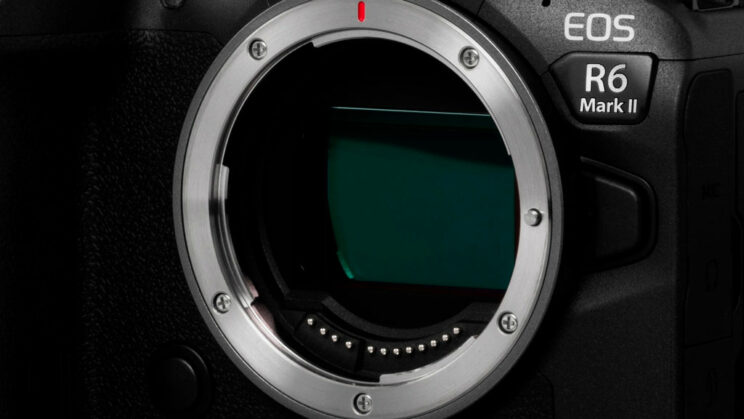 Note that this sensor is not the same as the flagship R3: it is not stacked, and doesn't have a BSI structure either.
The ISO range remains the same on both cameras: 100 to 102,800 with the normal values, or 50 to 204,800 with the extended values.
They also use the same DIGIC X processor.
---
2. Body Controls
Comparing the cameras side by side, there's not a lot of noticeable change when glancing at the weather-sealed bodies.
The R6 II feels like it's been on a small diet, even with a memory card and battery installed, losing 10g compared to the 680g weight of the Canon R6. Despite this, the cameras have the same dimensions.
The functionality of the body design differs slightly with a reworked AF-joystick that offers a more tactile feel for the operator.
The on/off switch on the R6 II has been moved to the left, around the shutter button, with the addition of a LOCK step in the middle. This should make it more intuitive to turn the camera on and off, or lock the controls.
On the right, the dial has been re-configured to switch from photo to video mode, another useful addition.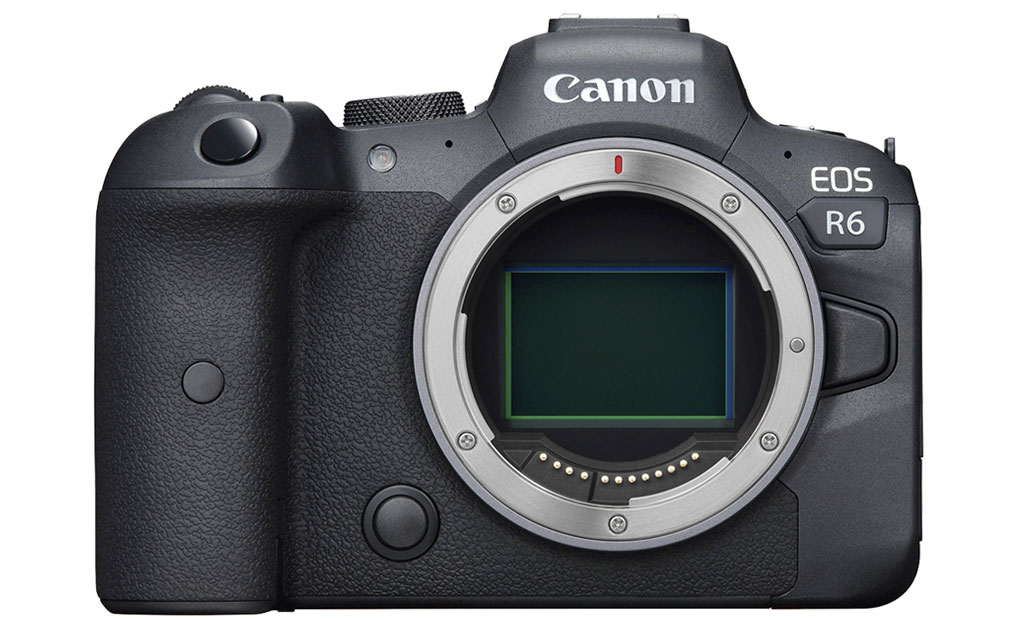 ---
3. Connectivity
You'll notice the R6 II accommodates a newer multi-function shoe, which has been carefully designed to work with the EL-5 Speedlight, announced at the same time as the new camera. The EOS R6 can also use the new flash, but to do so, an installation of newer body firmware will need to take place.
The multi-function shoe also provides support for the Canon DM-E1D digital microphone as well as compatible XLR adapters that work with digital audio, which means you can work without connecting a wire to the side of the camera, unlike with the original R6.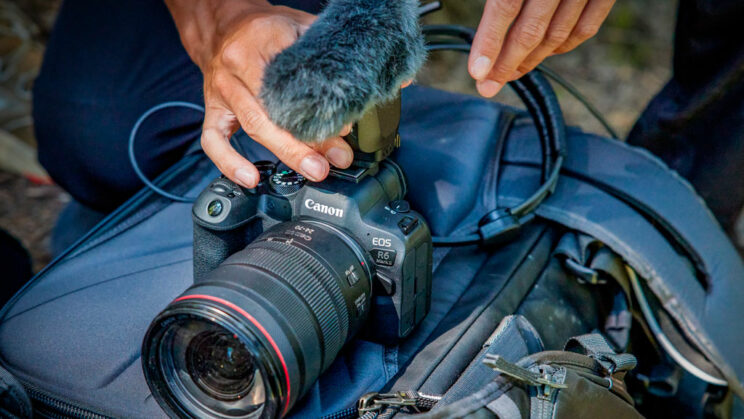 In terms of wireless connectivity, there's an improvement on the R6 II. Now with the support of 5GHz Wi-fi (IEEE 802.11ac equivalent), the camera can transfer files much faster to compatible devices (the R6 works at 2.4GHz).
Bluetooth has been upgraded to version 5 and, if you already have the Canon BR-E1 remote, new operational functionality is unlocked with the EOS R6 II.
Both cameras sport a USB C port, but that of the R6 II supports a faster transfer speed (10Gbps vs 5Gbps). Furthermore, the new camera can be used as a plug-and-play webcam (Full HD 30p) without the need for extra plugins.
---
4. Battery Life
The two cameras are compatible with the same LP-E6 batteries and BG-R10 battery grip.
Surprisingly, Canon has managed to increase the battery life on the R6 II. It has a CIPA rating of 760 frames (power saving mode), or 580 frames in normal mode. By comparison, the R6 does 510 and 360 images respectively.
As always, these ratings don't represent real world shooting, but can give you a rough indication of performance.
---
5. Continuous Shooting Mode and Buffer
While the Canon EOS R6 can shoot 20fps at 20MP, the new R6 mark II can do better with a maximum of 40fps, despite the higher sensor resolution.
These speeds are valid when the electronic shutter is in operation and on the R6 mark II, you can also select slower bursts (20fps and 5fps). On the original R6, it's always 20fps when the e-shutter and continuous mode are selected.
Canon has also stated that, compared to the EOS R6, the new sensor suffers less from rolling shutter. In our tests with the original camera, we always found rolling shutter to be contained for a camera of this magnitude that does without a stacked sensor, at least for still photos.
What about the mechanical shutter? That hasn't changed, they both go up to 12fps.
As for the buffer, the original R6 can work at full speed for up to 1000 Jpeg frames, or approximately 280 RAW files.
Unsurprisingly, the EOS R6 II cannot match the same output in a continuous burst. It's due to the R6 II's higher megapixel count (and 2x burst speed!) that only a total of 75 RAW and 190 JPGs are able to be stored before the buffer fills.
It's also worth noting that the R6 II inherits the RAW Burst Mode with the pre-shooting option that allows photographers to never miss a moment as the camera will pre-record images for 0.5 seconds at 30fps (so around 15 frames) before you fully press the shutter button. This allows you to freeze instants that happened half a second before you start taking pictures.
This is the same feature introduced to the R7 APS-C camera, but it comes with a few drawbacks: the images are all embedded into one large "roll" CR3 file that popular software such as Lightroom or Capture One won't recognise. Your only option is to extract RAW frames one by one, either in-camera or with Canon's Digital Photo Professional app.
Also to note that the RAW Burst mode increases the buffer (up to 191 RAW), which is the same finding we discovered with the R7. This functions works with AF Tracking by the way.
---
6. Video Capabilities
For cinematography users, there is a series of good improvements.
Both cameras can work in 4K up to 60p with oversampling (maximum quality), but the new camera offers 6K oversampling, thanks to the increased resolution on its sensor as well as the absence of any crop (full sensor width is maintained).
The R6 applies a small 1.07x crop, and over-samples from a region of 5K. We're not talking a massive difference here, but these are welcome improvements we shall come to expect on a late 2022 product with this price point.
Another addition on the new camera is the possibility of recording 6K Prores RAW video via the HDMI port and an Atomos Ninja V recorder.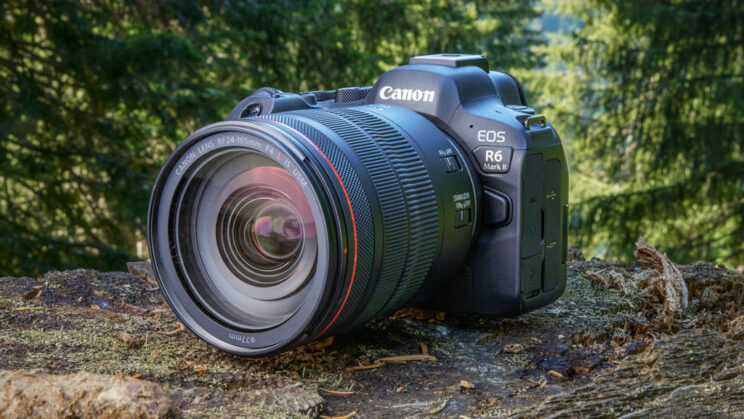 I can hear your question already: what about overheating? That has been the achille's heel of the original R6. Despite various firmware updates that tried to tacke the issue, we found the camera to be unreliable after 45 minutes of recording. It shuts down, then you can only record a small amount before it needs to cool again. It's too unreliable for any serious applications where recording of a half an hour or more is required.
Canon has listened and learned from its mistakes. The EOS R6 Mark II comes with an improved circuit design that manages heat more efficiently. Canon says you can record 4K 60p for at least 40 minutes, and 4K 30p for more than 6 hours. DPreview tested a pre-production model and managed over one hour in 4K 60p at room temperature, suggesting even better results. Oh, and the 30 minute limit per clip is gone!
Concerning colours and profiles, both cameras feature HDR PQ and Canon Log3. These work in 10-bit 4:2:2 and are available to record internally.
The Canon EOS R6 II has various extra features that you can choose from, including a pre-recording mode that lets you save 3 to 5 seconds before you hit record.
High Speed mode in Full HD has been boosted to 180fps, an improvement over the 120p of the R6.
As usual, here is a table to recap all the specs.
230M (8-bit)
340M (10-bit)
230M (8-bit)
340M (10-bit)
---
7. Breathing Compensation
It's not uncommon to see new features introduced by one brand being "copied" by another. One example is Breathing Compensation, a feature Sony launched with the A7 IV to correct the shift in field of view that occurs on photography lenses when going from minimum to maximum focusing distance.
Canon has now brought a new function to the R6 II that does the same thing. Note that only a restricted selection of lenses are compatible for now, and they will need a firmware update. The lenses are:
RF 14-35mm F4 L IS USM
RF 15-35mm F2.8 L IS USM
RF 24-70mm F2.8 L IS USM
RF 24-105mm F4 L IS USM
RF 70-200mm F2.8 L IS USM
RF 70-200mm F4 L IS USM
RF 24mm F1.8 Macro IS STM (this one won't need a firmware update, it's already compatible)
---
8. Autofocus
Both cameras use Canon's Dual Pixel CMOS AF II in combination with deep learning and subject tracking.
The R6 II has received improvements in this department too. Canon says subject detection has been enhanced with faster performance up to 80% in comparison to the R6 (that sounds like quite a lot to be honest, but it is written on their website so we'll trust them for now!)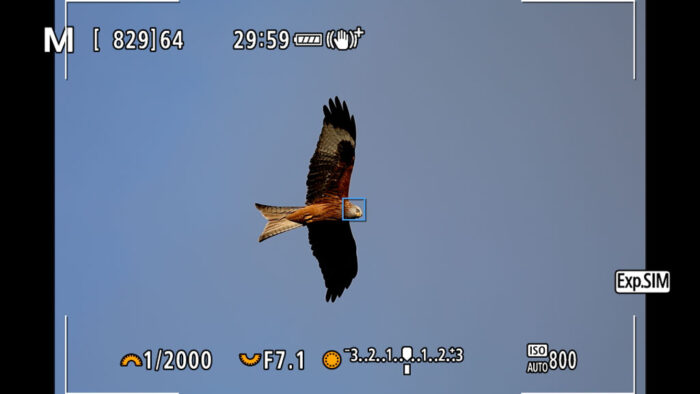 The R6 II has a greater understanding of the human body, and has improved how it tracks the head or torso when the face is hidden. You can also prioritise the left or right eye of a subject, a long-waited update and something that is not possible to do on the R6.
The range of different subjects recognised has increased too: now the R6 II can detect airplanes and trains. As for animals, it can track horses and zebras in addition to dogs, cats and birds. What's more, an Auto setting is available so that you don't have to manually switch from one subject to another when working in a mixed environment.
Eyes
Head
Torso
(improved)
Left/Right Eye priority
Dogs
Cats
Birds
Horses
Zebras
Cars
Motorcycles
(helmet priority)
Cars
Motorcycles
(helmet priority)
Trains
Airplanes
Concerning low light, both cameras have the same rating: -6.5EV with a F1.2 lens.
Finally, the R6 II has a neat feature for video – it won't refocus on the background (or another subject) when your main subject goes outside the frame.
---
9. Other things
There are few extra features Canon has put inside the R6 II. Here is a brief list:
Shutter speed up to 1/16,000s when using the electronic shutter
False colour warning to indicate your exposure levels on screen
Dual Pixel RAW mode, which allows you to correct the focus point or change the bokeh in small increments after taking the shot (using Canon's proprietary software)
Focus Bracketing and Stacking in-camera
Optical Viewfinder Assist (similar to the EOS R3)
High-Frequency flicker mode to eliminate banding caused by LED lights
---
10. Price
The EOS R6 II is being launched at $2500, £2800 or €2900.
The original R6 remains in the market, and is starting to be discounted. At the time of writing, it can be found for $2300, £2400 or €2500.
---
Things the R6 and R6 II have in common
Before wrapping the comparison, a quick overview of the various features these two full frame cameras have in common:
8 stops (CIPA) 5-axis stabilisation (rating can vary depending on the lens used)
3.69M dots viewfinder with 0.76x, 120fps and 23mm eyepoint
Touch sensitive LCD monitor (3.0-in, 1.62 dots, multi-angle)
Dual SD card slots (UHS-II)
---
Final Thoughts
If you want to upgrade from your Canon EOS R6, you may find there's not enough in this new release to warrant the change, depending on where you priorities lie.
I don't expect a milestone improvement concerning image quality, and the upgrades brought to the AF will most likely be key in certain environments, but not all of them. The truth is that the R6 already excels in many categories as far as quality and performance go, including wildlife and birds in flight.
That said, the fixes brought to the video department (no more overheating hopefully), the more intelligent AF and the increased shooting speed among other things make the R6 II a very competitive camera for the new year ahead. Based on the feature set, it should be a welcome asset for both photographers and video-makers.
And, if you are considering jumping over from an EF mount body to an R solution, chances are you'll find the R6 mark II the perfect choice to do so.
Reminder: the links below are affiliate links. If you decided to buy something after clicking the link, we will receive a small commission.
Check the price of the Canon EOS R6 on:
Amazon | Amazon UK | B&H Photo | eBay
Check the price of the Canon EOS R6 II on:
B&H Photo