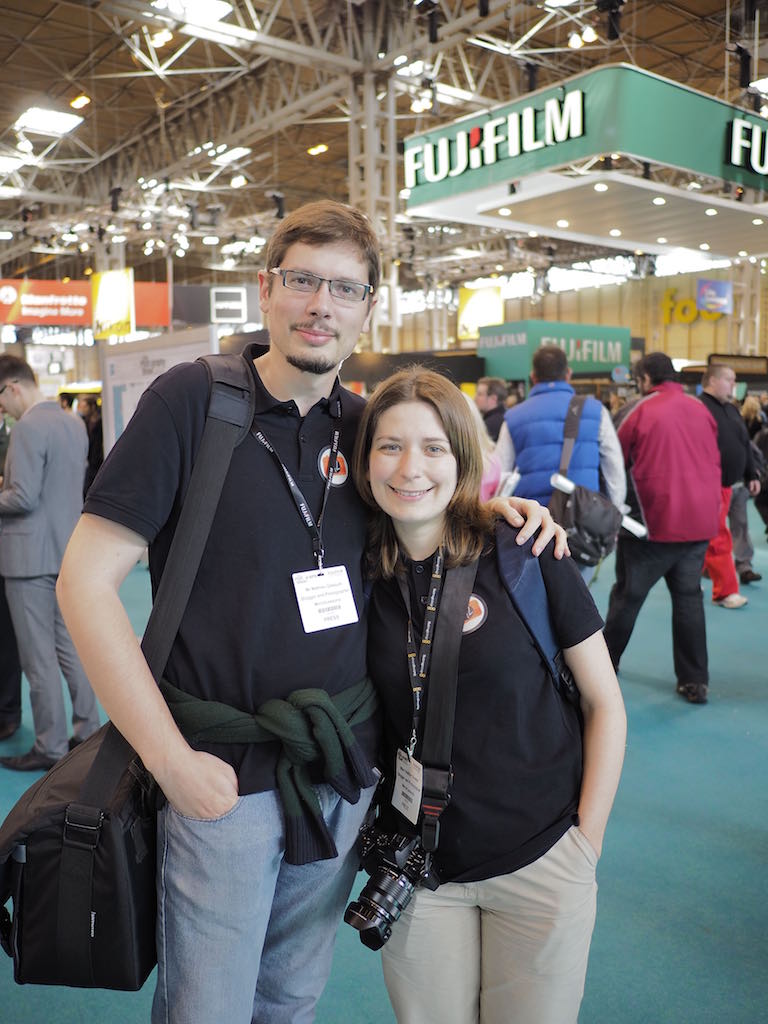 About Mathieu
I am half French / half Italian but I love a good British cuppa. (And a Welsh beer!)
My love for photography was born when my parents gave me a Yashica FX-2000. (Sadly I broke it a few months later.)
I've been a professional video director and photographer for more than 10 years.
I'm a huge cinema buff. I used to spend my weekends watching 3-4 movies in a row. I love TV dramas too and I can no longer live without Netflix!
About Heather
I've had the fortune of living in Canada, Japan, England, Italy and Wales. Wanderlust, anyone?
I first became passionate about photography when I received a Polaroid for my 14th birthday.
I am a budding lepidopterist. Can't find me? Look for me in a meadow chasing after butterflies with my camera!
I am crazy about linguistics and multilingualism. Don't get me talking about languages because I'll never stop!
---
About MirrorLessons

Intrigued by the rise of mirrorless cameras, we started MirrorLessons in January 2013 with the aim of providing honest, personal and in-depth reviews while communicating our passion for cameras and photography in the process.
The focus: camera, lens and accessory reviews, in-depth analyses, tips and tricks related to mirrorless cameras
---
About Mirrorless Curation
Two years later, we started up a sister website, Mirrorless Curation. The aim of this second platform is to give back to the mirrorless community by curating other people's work, and share relevant news related to the mirrorless market including product announcements, firmware updates, software updates and more.

The focus: curated content, the latest news, buying guides, best of lists
---
About Mirrorless Comparison: our third website
Back in 2010, when mirrorless interchangeable lens cameras were a nascent technology, there weren't nearly as many models to choose between as there are today. You could either go the Micro Four Thirds route by choosing one of the rudimentary models from Panasonic or Olympus, or turn your attention to the limited APS-C selection from Sony or Samsung.
Since then, not only has the number of mirrorless cameras exploded but so has the confusion surrounding them.
There are now a half a dozen sensor sizes: (Micro Four Thirds, APS-C, 1-inch, APS-H, Full-Frame and Medium Format), multiple brands including Panasonic, Olympus, Sony, Fujifilm, Sigma, Nikon, Canon, Pentax, Leica and Hasselblad, and over 70 different models, many of which have very similar characteristics.
If you're scratching your head right now, we don't blame you!
And this is what brings us to our third website: Mirrorless Comparison. Here our aim is to compare the latest mirrorless cameras and lenses, not inside a lab but using the best testing ground there is: the world around us! 🙂

In addition to complete comparisons between the mirrorless cameras and lenses we are able to keep for an extended period of time, you'll also find:
comparative image galleries
articles that compare specific features or characteristics
comparison "previews" that give you the nitty-gritty on how two new models differ ahead of our full comparison
We look forward to embarking on this new journey with you!
– Mathieu and Heather